I'm always looking for beauty tips from celebrities with olive skin because I know they understand my skin type.
Olive-skinned celebrities like Salma Hayek, Penelope Cruz, and Zoe Saldana have a light olive undertone to their skin, which is similar to my own.
But I get so much inspiration from celebrities with darker olive undertones like Viola Davis, Kerry Washington, and Thandie Newton.
I'm not a fashion guru, but I'm slowly but surely learning how to create flattering looks for my olive skin with these ladies as my inspiration.
Read on for more celebrities with olive skin.
Learn more about Golden Skin Tone Ethnicity in this video!
Which Celebrities Have Olive Skin?
The quest to discover what colors look good on olive skin can be long and confusing.
You can check out this video for a quick peek!
I've been there, trust me.
But over the years, I've discovered that some of the best style inspiration comes from other olive-skinned ladies.
Here are some of my favorites:
1. Salma Hayek
Salma Hayek is one of the olive skin tone celebrities that always leaves me in awe. She is 55 years old and looks not a day over 30.
And if you're thinking, "well, of course, she's a celebrity and has access to the best plastic surgeons," you're wrong.
Back in 2017, Hayek told Harper's Bazaar (1) that she's never had Botox, fillers, or even a peel.
But her olive-toned skin isn't the only impressive thing about Hayek.
The actress is also known for her incredible sense of style. So if you're looking for the best colors for olive undertones, look no further than Salma Hayek's red carpet appearances.
From canary yellow to forest green, this lady looks good in everything. She is proof that olive skin can be sexy, no matter your age or dress size.
2. Penelope Cruz
Another celebrity that is serving light olive skin tone realness is Penelope Cruz.
The Spanish actress has been in the business for over 20 years, and she looks just as good now as she did when she first started.
When asked about her beauty tips (2), Cruz said, "Beauty is a very complex thing that can't be put in a cage or defined by rules."
The actress also mentioned that she avoids smoking and drinking, which may negatively impact her skin.
And I have to say, it's working for her. She looks way younger than she is.
Looks aside, she knows how to pick colors that complement her olive complexion.
For example, she often wears nude or plum-colored lipstick, which really makes her stand out.
She also likes to experiment with different hairstyles and makeup looks.
And it definitely pays off. Cruz always looks polished and put together, no matter where she goes.
3. Thandie Newton
If you have a dark skin complexion, Thandie Newton is one of the celebrities with olive skin you can look to for inspiration.
The British actress has a beautiful dark complexion that she likes to show off. She often wears bolder makeup looks, like bright red lipstick for olive skin or smoky eyes.
And she isn't afraid to experiment with her hair either. Newton has rocked just about every hairstyle imaginable, from curly to bone straight.
And let's not forget her style. Newton is known for her unique fashion sense, which she often shows off on the red carpet.
She knows how to dress her olive skin tone, from flowing gowns to edgy leather jackets.
4. Zoe Saldana
Another celebrity who rocks olive complexion with ease is Zoe Saldana. Like Thandie Newton, the actress has darker beautiful skin.
Saldana knows how to use makeup for olive skin to accentuate her best features. She often goes for a more natural look, with nude lips and defined eyes.
But she isn't afraid to experiment with brighter colors either.
And if you're looking for style inspiration, Saldana is always one to watch on the red carpet. She knows how to pick colors for olive skin and always rises to the occasion no matter the event.
5. Meghan Markle
Meghan Markle is one of the olive skin celebrities who is always radiant.
The Duchess of Sussex has a light olive complexion, which she often enhances with a bronzed glow.
Markle loves to play up her eyes, and you'll often see her rocking smoky eye makeup or defined brows.
She also tends to stick to nude lipsticks and neutral shades, perfectly complementing her olive skin tone.
Being a Duchess, her style is more classic and timeless, but she isn't afraid to experiment with trends.
Make sure to check our skin undertone chart!
Olive Skin Complexion FAQs
Is Olive Skin Color Rare?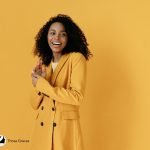 People with olive complexion are not so common in the Western world but are more common in countries like Italy, Greece, and Spain.
In the United States, an olive complexion is considered a very exotic complexion.
Does Olive Skin Age Better?
Wrinkles take longer to appear on people with olive skin than on fairer skin types. This is because this skin type has more melanin, which gives it added protection against the sun.
Does Olive Skin Have Warm, Cool, or Neutral Undertones?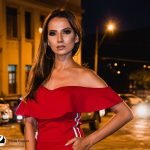 Olive skin has neutral and warm undertones along with a green undertone considered unique to this complexion.
Wrapping Up
There you have it; five celebrities with olive skin that are absolutely gorgeous. Do you have an olive complexion?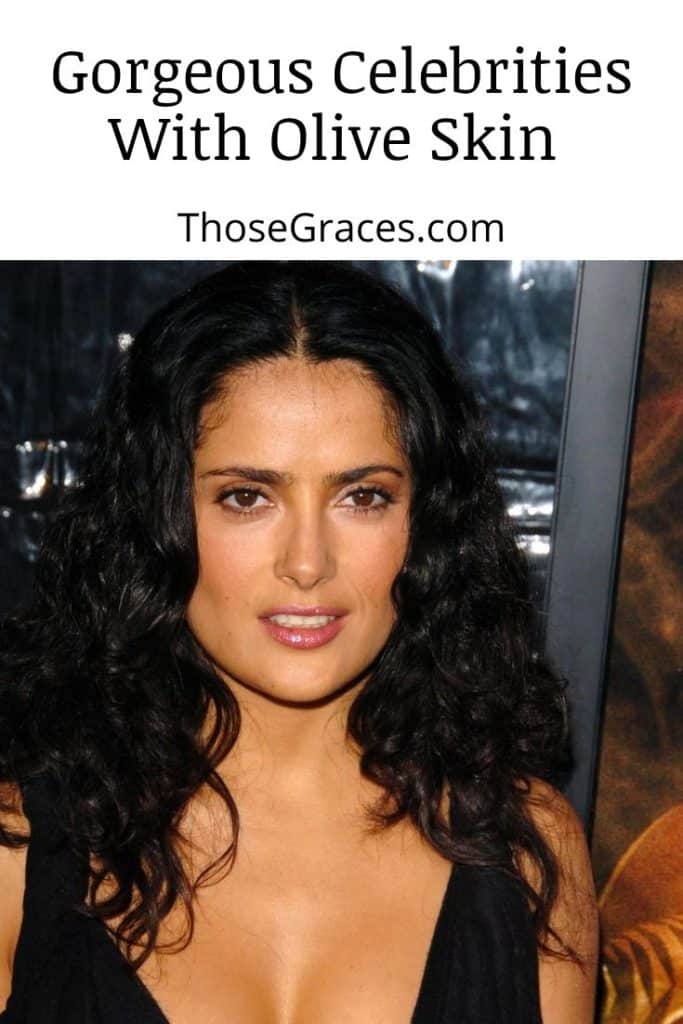 Who is your favorite celebrity with this complexion? Let us know in the comments below!
References
1. Guarnieri A told to: A-M. Salma Hayek Reveals Her Beauty Essentials [Internet]. Harper's BAZAAR. 2017 [cited 2022 May 31]. Available from: https://www.harpersbazaar.com/beauty/skin-care/a21109/salma-hayek-beauty-essentials/
2. Penelope Cruz Beauty Tips and Fitness Secrets [Internet]. Styles At Life. 2018 [cited 2022 May 31]. Available from: https://stylesatlife.com/articles/penelope-cruz-beauty-secrets/