Breaking your heading over the age-old question, "can shampoo bars damage hair?"
Luckily, my well-known friend, a shampoo expert, let me in on a secret:
Half the popular liquid shampoo bottles stocked by your average grocery stores like TRESemme, Pantene, and Johnson & Johnson are in court for using harmful chemicals. (1) (2)
Maintaining a healthy scalp and soft hair is essential, especially in the face of many dangerous products that can impact hair health and loss.
Keep reading to find out precisely what shampoo bars are, how they can contribute to your hair cair routine, how to use them, and much more!
Key Takeaways
Shampoo bars are eco-friendly products.
Natural ingredients in the bars make them suitable for hair health.
The bar you should use depends on factors like hair type, beauty routines, water, etc.
Shampoo bars prevent hair damage.
What Are Shampoo Bars?
Although the name itself is self-explanatory, shampoo bars are meant to emulate your regular liquid shampoo.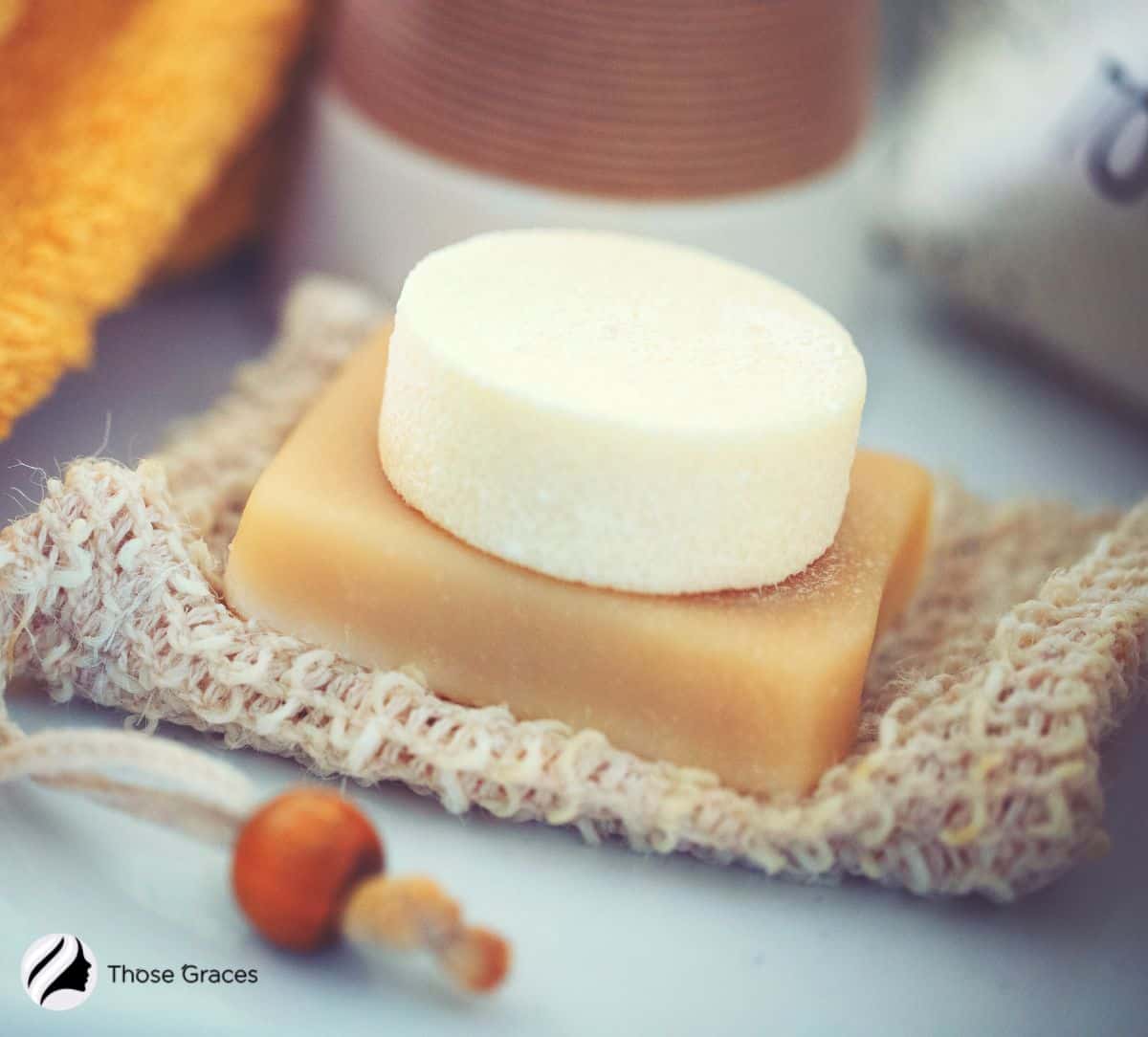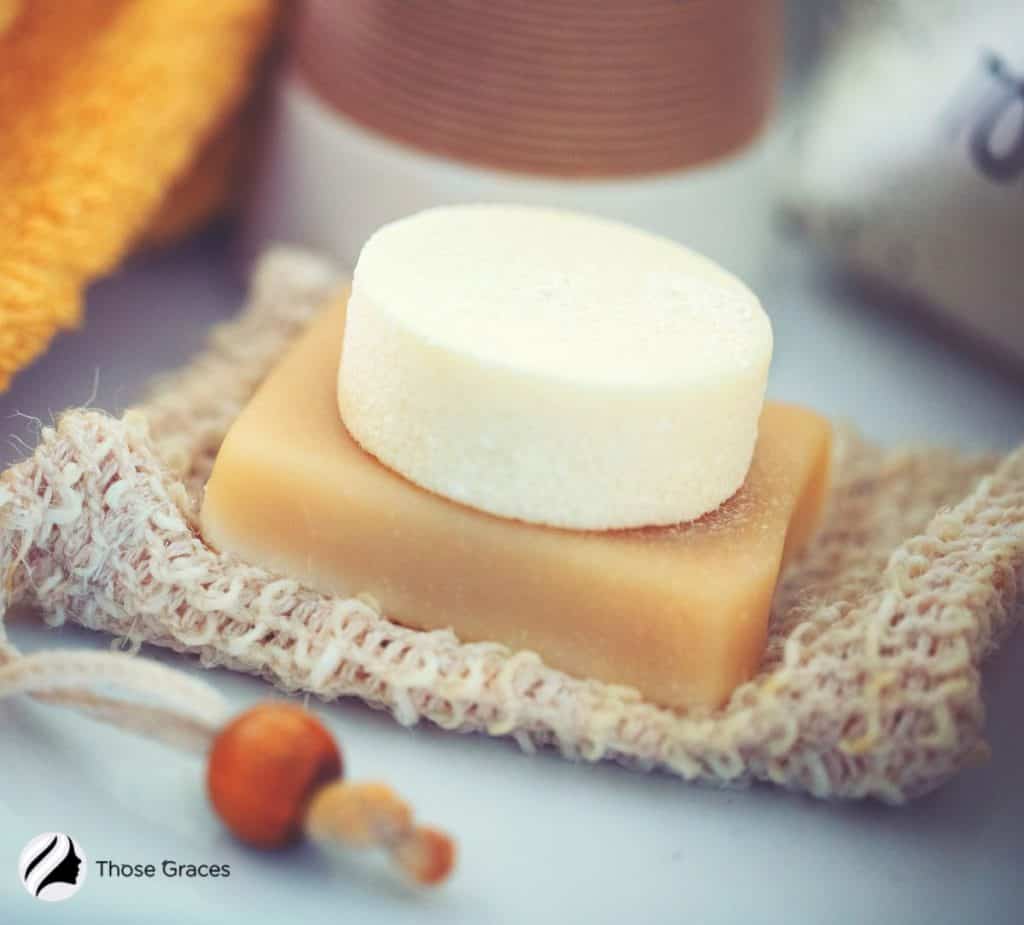 According to April Kayganich, licensed Cosmetologist and owner of The Curl Whisperer Salon in Austin, Texas [3]:
"Shampoo bars are a solid form of shampoo usually made from a blend of raw or plant-based ingredients like oils".
This process doesn't clutter your shelves with empty plastic bottles of shampoo and often uses organic ingredients to improve scalp health.
Compared to your commercial shampoo found in environmentally unsustainable and non-biodegradable packages, solid shampoo bars have a stellar plus:
They show massive potential in reducing human waste while, at the same time, using natural ingredients. The effect is healthier hair free from harsh chemical damage.
"Where do you find these" you may ask, but take stock:
Check the packaging at the back or on the websites. So heed caution: they aren't regular bars of soap, so don't confuse the two!
CHECK: Navy Shampoo and Conditioner Honest Review
Don't Use Ordinary Soap On Your Hair
Regular bar soaps are alkaline products; they might lather up quite well, but their waxy residue will leave your hair waxy too. (4)
One key difference between shampoo bars and ordinary soap is the soap scum left behind by regular soap, which is usually harder to rinse off and could even make your hair greasy.
Instead, bar shampoo aims to cater to plenty of hair problems, including but not limited to damaged hair, itchy scalp, color-treated hair, and much more.
By packing nourishing bases and ingredients, your shampoo bars act as a gentle cleanser that won't leave your hair waxy.
Don't use body soap on your hair because the skin on your body is different from your hair. With this mistake, you could give yourself a flaky scalp, so be careful!
Do Shampoo Bars Cause Hair Damage?
In my humble opinion, any topical hair products you use will impact your hair depending on several factors:
(1) The intensity of the chemical additives,
(2) how frequently do you wash your hair,
(3) the quality and strength of your hair follicles and hair strands,
(4) the impact of artificial ingredients,
(5) and your hair type.
We'll discuss hair type below, but before that, let's delve into the nitty gritty of shampoo bar ingredients and compositions:
One of the reasons the companies mentioned above are involved in class action lawsuits is because of a harmful chemical called Benzene. (5) (6)
Here's the problem: this is a carcinogen or cancer-causing agent that impacts your blood.
Its toxic and harmful nature leads to anemia, leukemia, and even lymphoma. It can cause complications during pregnancy for both the mother and fetus.
This harmful chemical toxin is conveniently missing from the natural shampoo bars we're talking about.
What's more, they also don't contain silicones or parabens, and you can find many sulfate-free shampoos in the form of a colorful little fragrant bar.
Some of the key ingredients include coconut oil, shea butter, apple cider vinegar, olive oil, sunflower oil, cocoa butter, mango butter, and usually natural vegetable oils — if any.
But this really depends on the kind of bar you're betting on.
It's great that their goal is to act opposite to the damage other methods cause and act as a friend: these bars become a crucial part of your hair care routine.
Some Benefits of Shampoo Bars
I mainly opted for these bars because of frizzy hair. Once this product became less of a novelty and my hair acclimated to it, I also used some solid conditioner bars to provide additional protection!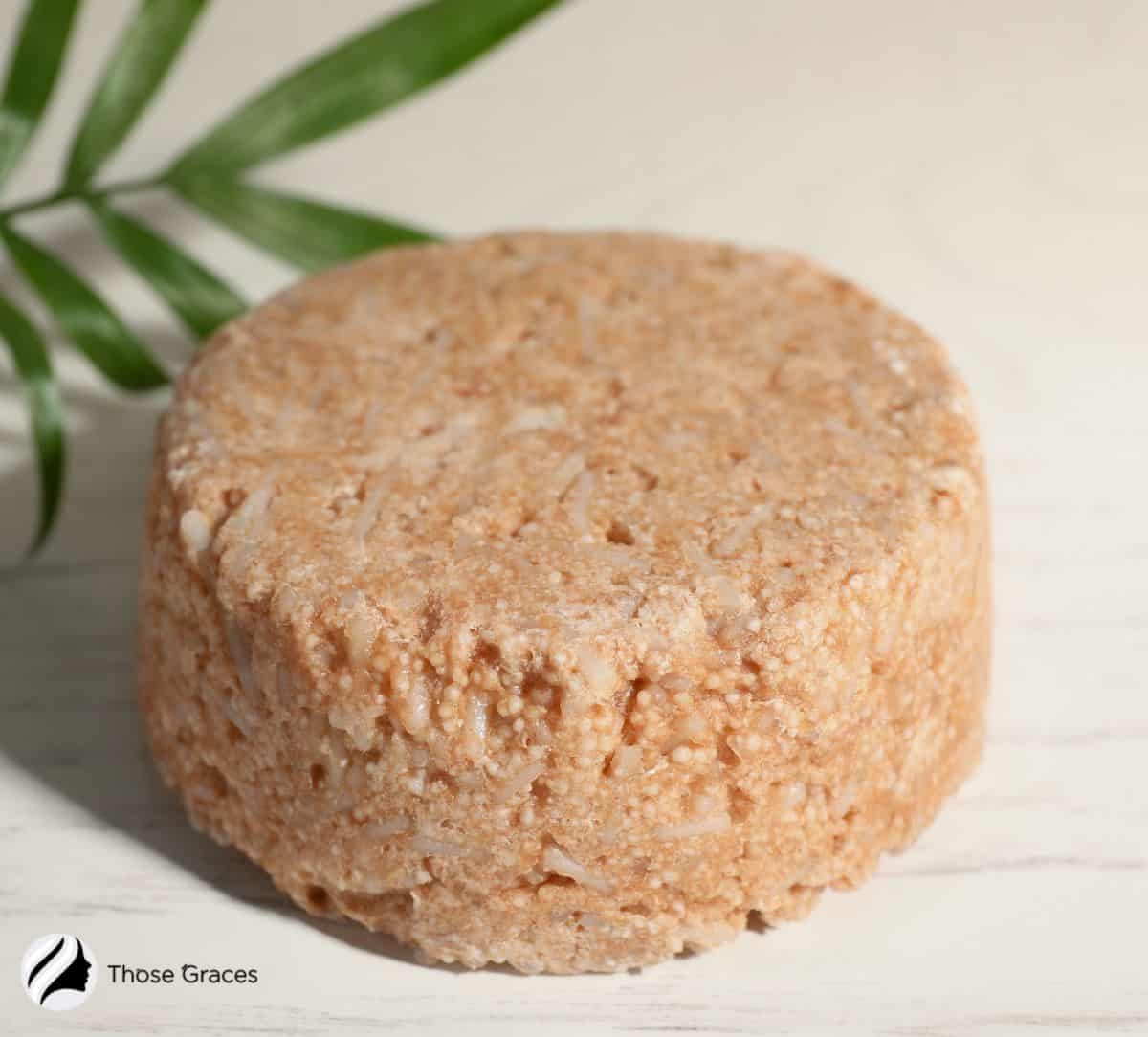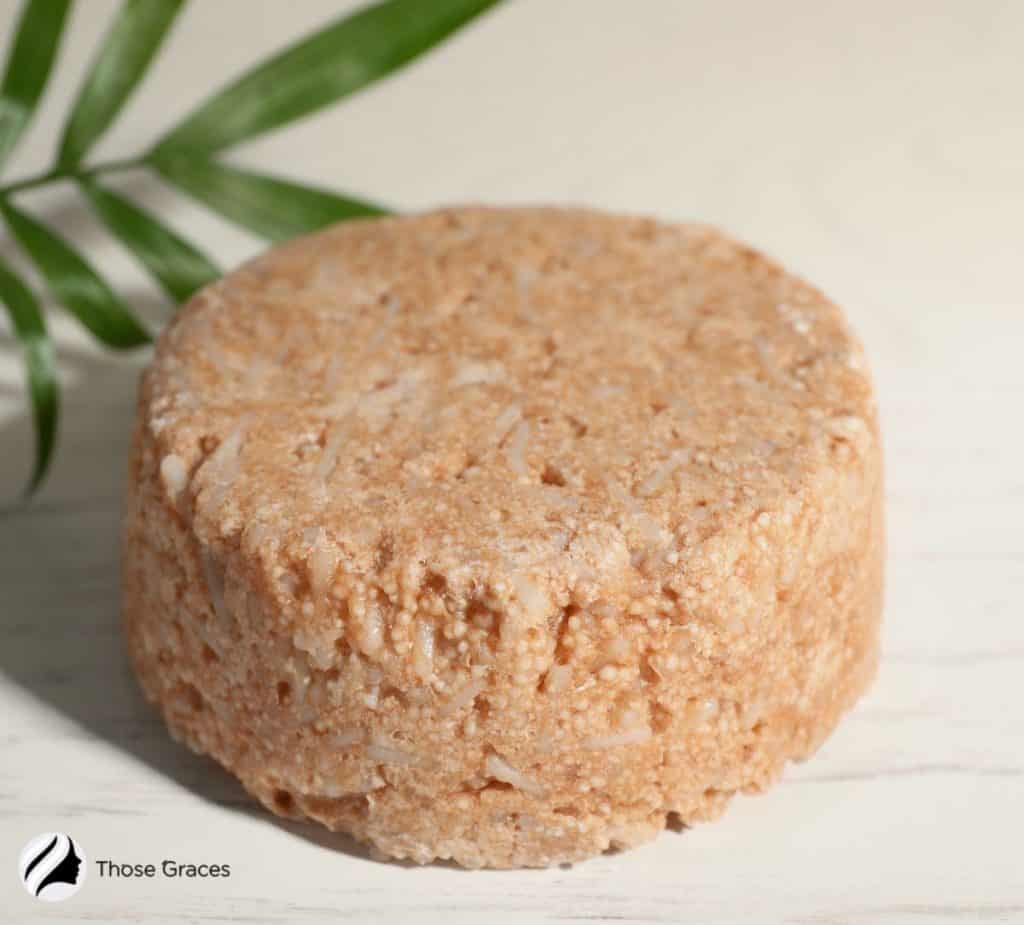 These ingredients won't just keep your hair soft. The lack of harmful chemical components and preservatives will prevent hair loss.
It could even deal with oily hair through sebum regulation within the scalp. So that you know, these are not just cleansing but conditioning ingredients too!
One distinct advantage of using bars without chemical additives, according to Stylebox Salon owner Stephanie Louis needs less conditioner afterward. (6)
Instead, you'll get healthier, shinier hair because it will retain the natural oils produced by the scalp.
Here's a fun video of a user trying a ton of shampoo bars to help you pick out the best:
Learning To Use The Shampoo Bars
So, I've answered your question, "can shampoo bars damage hair?" in part, but here's more to treasure:
To use these bars of platinum, get your hair wet under direct water.
Some people use them as dry shampoo, but this isn't what I recommend: use these bars on wet hair instead.
And I mean, really get every inch of your hair wet, especially if you have dense, curly hair or even long straight hair.
Get your scalp wet, and use your fingers to spread the water. Proceed depending on your hair type.
If you go into the shower with your hair greasy, it's best to rub the bar between your hands. Form a nice lather before using the bar directly on your scalp.
You can rub the bar on your scalp if you've got fine hair because the lengths will automatically become clean as you rinse. This applies to short hair too, but you don't need a lather.
A Word of Caution
Don't be surprised if your hair gets just a teensy bit worse before emerging in all its glory.
Your hair goes through an adjustment process when you change products. This applies to both healthy and harmful products.
Initially, your hair might feel waxy, especially if you don't have soft water. However, once the sebum regulation is underway, you've got nothing – if less – to worry about!
Make sure to also check out my articles on 'why is my hair frizzy underneath' and 'how to fix heat damaged hair' for more tips and tricks on achieving healthy and luscious locks!
Frequently Asked Questions
1. Should I keep my shampoo bar dry or wet?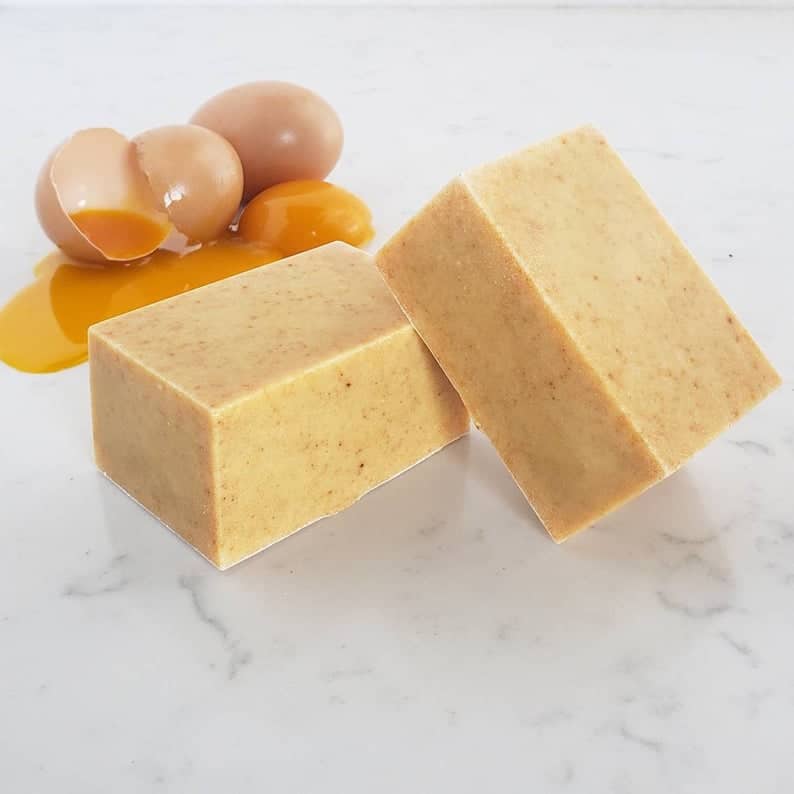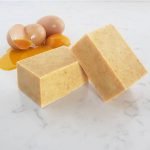 Your bar will last longer if it doesn't dissolve in water, so keep it dry to prevent shampoo soup from forming in your bar holder!
2. Can I use my regular bar of soap on my hair?
No, ordinary bars are meant to clean your skin, not your hair, and could lead to dry, itchy, and unhealthy scalps.
3. Is SLS harmful to your hair?
Not usually, but it can irritate your skin and dry out your hair.
Sodium Lauryl Sulfate is a detergent that can irritate your head and body in various ways and contribute to itchy skin and dandruff.
Conclusion
Can shampoo bars damage hair? They might leave them slightly waxy after the first few uses, but no, they'll strengthen your hair!
Meanwhile, if you've dry hair, you need a special shampoo engineered to help you lubricate your hair and feel vibrant throughout your day, but check the ingredients list!
Choose shampoo bars for a chemical-free, eco-friendly hair care routine, and let me know how it goes in the comments below!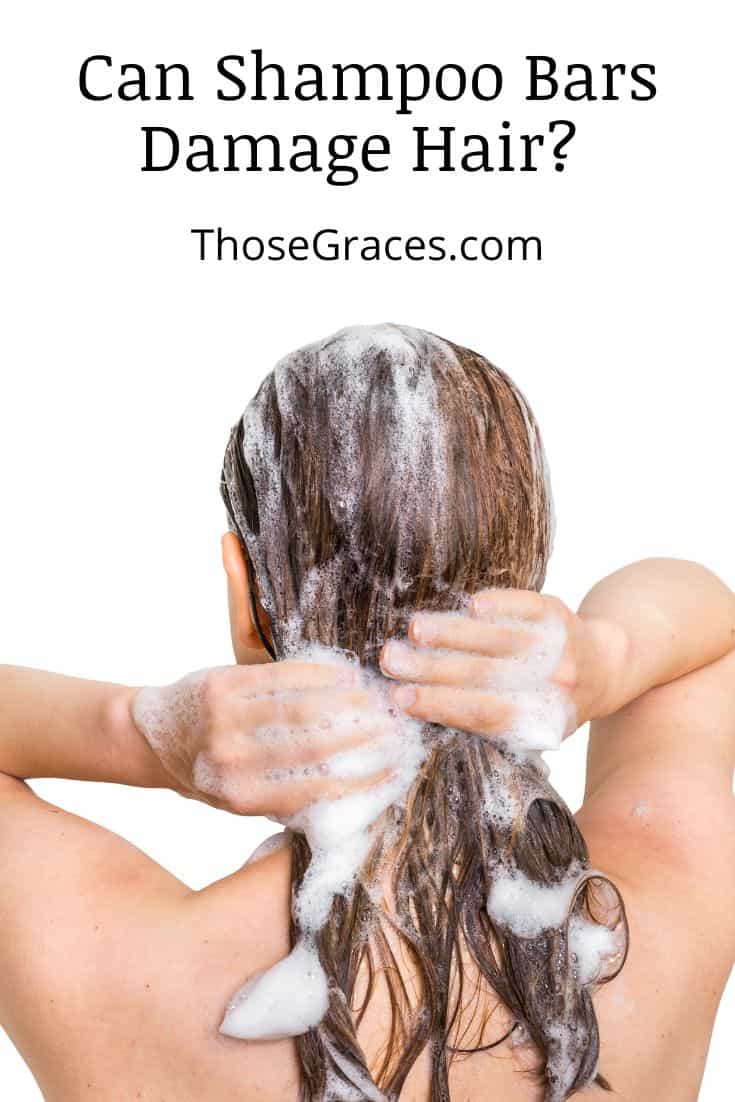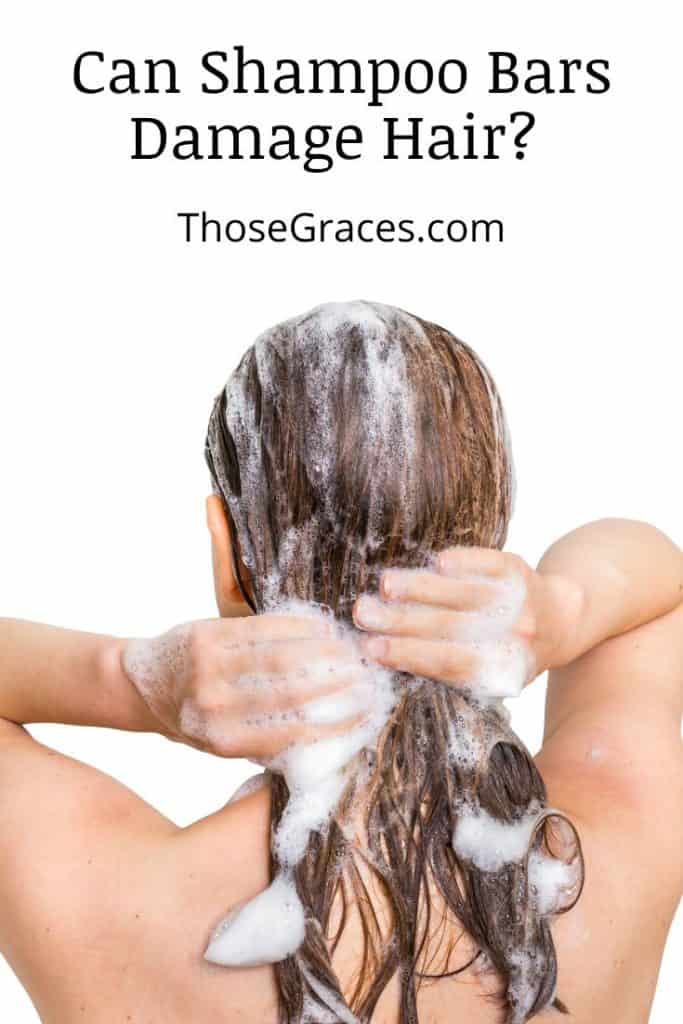 References
1. Miller RV, Jr. Dry Shampoo Lawsuits [Internet]. Lawsuit Information Center. 2022 [cited 2023 Jan 11]. Available from: https://www.lawsuit-information-center.com/dry-shampoo-lawsuits.html
2. Behrens M. Suit Alleges J&J's OGX Shampoo, Conditioners Cause Hair Loss [Internet]. Cosmetics & Toiletries. 2021. Available from: https://www.cosmeticsandtoiletries.com/regulations/claims-labeling/news/21846671/suit-alleges-jjs-ogx-shampoo-conditioners-cause-hair-loss
3. Rud M. The 14 Shampoo Bars That Work Just As Well As Liquid Counterparts [Internet]. Byrdie. 2023. Available from: https://www.byrdie.com/best-shampoo-bars-4707191
4. Can you use soap as shampoo? | Use bar soap as shampoo! [Internet]. www.seatree.org.uk. 2020 [cited 2023 Jan 11]. Available from: https://www.seatree.org.uk/blog/can-you-use-natural-soap-as-shampoo/#:~:text=The%20answer%20is%20yes%20you
5. Fritz W. OGX Shampoo, TRESemmé, WEN: Johnson & Johnson not the only brand to be accused of putting dangerous chemicals in shampoo [Internet]. Top Class Actions. 2021. Available from: https://topclassactions.com/in-depth/ogx-tresemme-wen-shampoo-lawsuits/
6. CDC | Facts About Benzene [Internet]. emergency.cdc.gov. 2019. Available from: https://emergency.cdc.gov/agent/benzene/basics/facts.asp#:~:text=Benzene%20works%20by%20causing%20cells
7. July 28 NB, 2021. What Is a Shampoo Bar? Plus, Find Out Why Your Hair Might Benefit from Using One [Internet]. Martha Stewart. 2021 [cited 2023 Jan 11]. Available from: https://www.marthastewart.com/8119411/shampoo-bars-explained