Hey beautiful people. Let's talk about the Korean anti-aging routine and how you can boost skin elasticity at any age!
Korean cosmetic market placed 10th in the global market in 2013, with a total of 6.83 billion US dollars and a global market share of 2.8%. (1)
This number has since increased, and Korean beauty products have taken the world by storm. Read on for the best Korean anti aging products.
Key Takeaways:
The Korean anti-aging skincare routine is elaborate and packed with powerful ingredients to fight skin aging.
You can use special formulas to combat specific skin issues such as dark spots and pigmentation.
Always use sunscreen and re-apply every four hours to fight any sun damage.
Skin First!
Have you ever wondered why Koreans have a beautiful, healthy glow? That's because Koreans learn this concept of a healthy skin barrier from a young age.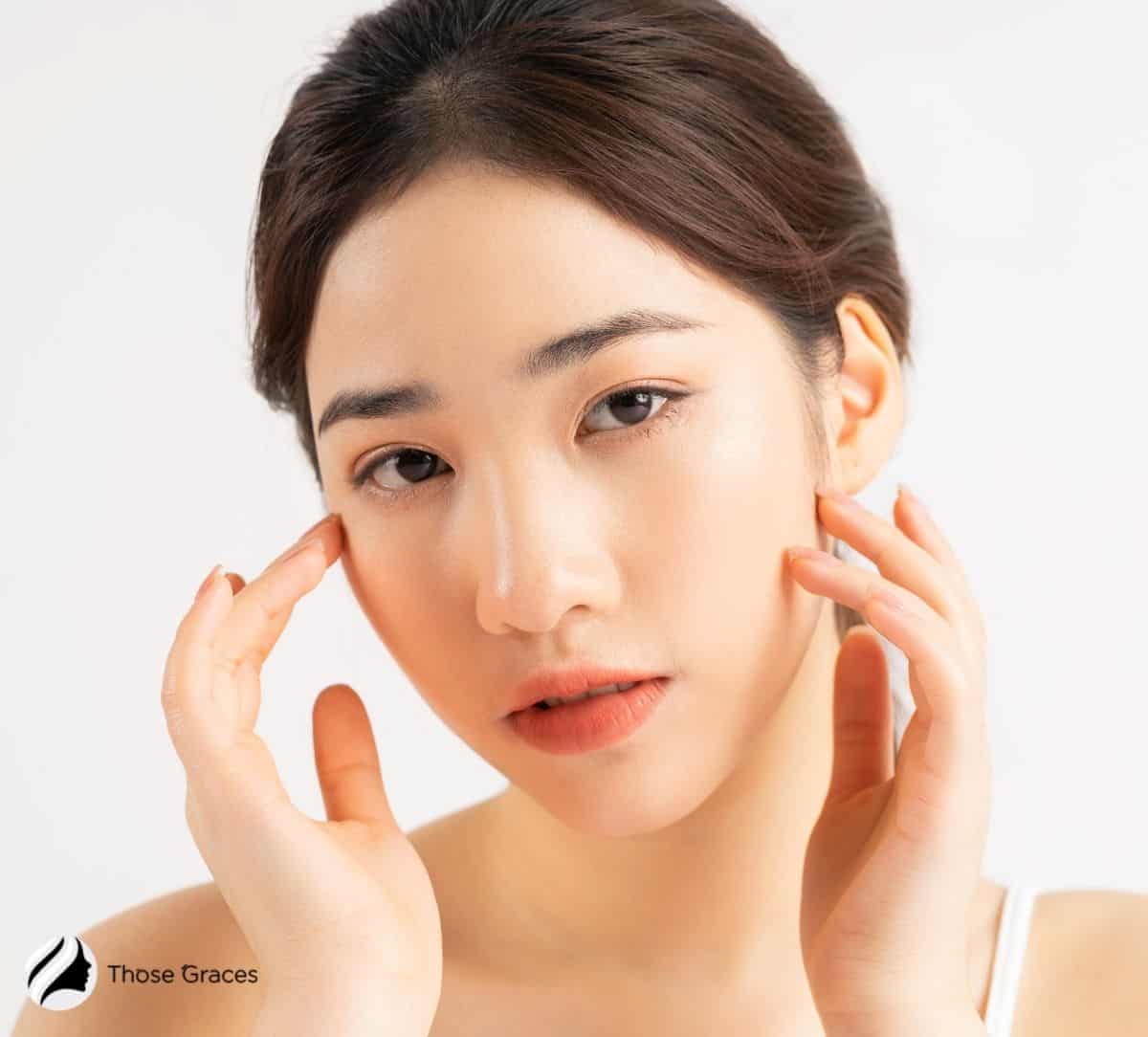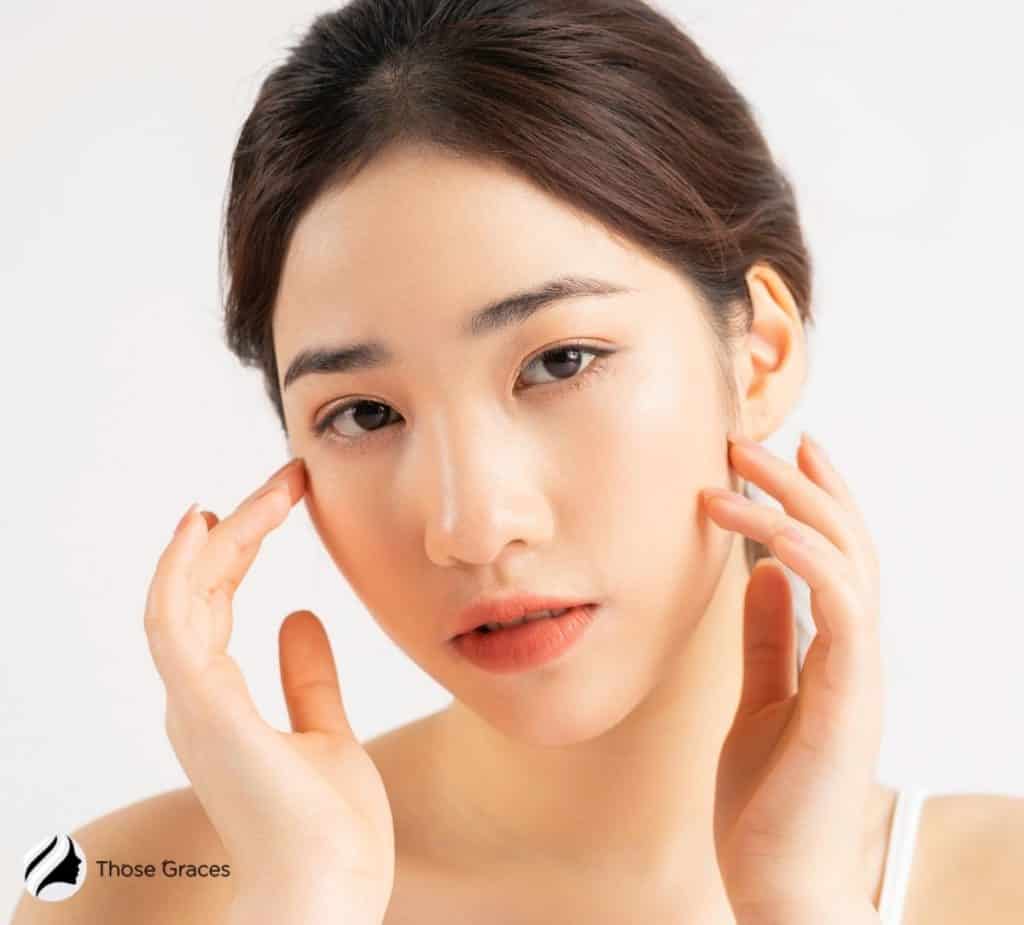 Charlotte Cho, cofounder of marketplace Soko Glam says,
"At a young age, Korean children are taught the importance of moisturizing, exfoliating, cleansing the skin thoroughly, and protecting their skin with SPF." (2)
This is why most Koreans show minimal signs of skin aging. They protect their skin from the sun and environmental damage from a young age.
But, it's not too late to start for you too. Here's an elaborate Korean anti-aging routine to keep your skin hydrated and protect the skin barrier.
Korean Anti-aging Routine (8 Steps)
And now, let's talk about the elaborate K-Beauty world skin routine to counter the loss of elasticity.
Remember, products work differently on different skin types. And what works for me may not necessarily work for you.
Sarah Lee, the co-founder of Glow Recipe, says,
"Skin is different every day, and instead of boxing yourself into a set skin type, it's so important to listen to our skin and treat that day's concerns with the right products." (3)
Be sure to proceed with caution and introduce one ingredient at a time. Now that I mentioned this, here's how to transform dehydrated skin.
1. Double Cleansing
K-beauty emphasizes using an oil-based makeup remover or cleansing balm followed by a water-based cleanser to clean your skin.
Oil cleansers help break down all makeup, and a water-based gentle cleanser will remove any oil-based debris from the skin's surface.
This double cleansing method helps your skin absorb all the skincare benefits coming next.
I love the Klairs Gentle Black Deep Cleansing Oil, followed by Sulwhasoo Gentle Cleansing Foam, to clear my face of any makeup and impurities.
2. Exfoliator
You need an exfoliator to get rid of all dead skin cells. Everyone with all skin types: oily, dry, and even sensitive skin needs gentle exfoliation.
The result? Instantly smoother skin! Gently massage an exfoliator into your skin texture in a circular motion to remove any dry patches and get glowing skin.
I have lately fallen in love with CosRx One Step Original Clear Pads that provide gentle chemical exfoliation.
3. Toner and Essence
Yes, they are two different things, and they help prepare your facial skin for what's coming next. Toners help remove any remaining debris from the skin to help it absorb moisturizer better.
Essence is a lightweight product that consists of a concentrated liquid with anti-aging and hydrating properties.
Some products double as a toner and essence, which allows users to buy only one product.
You can do that too, or you can go the extra mile and add both K-beauty products as part of your 10-step routine.
CosRx AHA BHA Clarifying Treatment Toner is a cult favorite among Koreans and worldwide for its ability to clarify the skin. This process works best on those with oily and acne-prone skin.
Those with dry skin may love the Laneige Water Bank Hydro essence that creates a protective barrier on facial skin, hydrates skin, and helps cell turnover.
4. Serum
Next, it's time to promote healthy skin turnover and get radiant skin. As your skin ages, you need long-lasting hydration to rejuvenate mature skin.
You can use ampoules, serums, or boosters: the choice is yours. These products pack active ingredients that target specific skin issues such as fine lines, acne, and hyperpigmentation.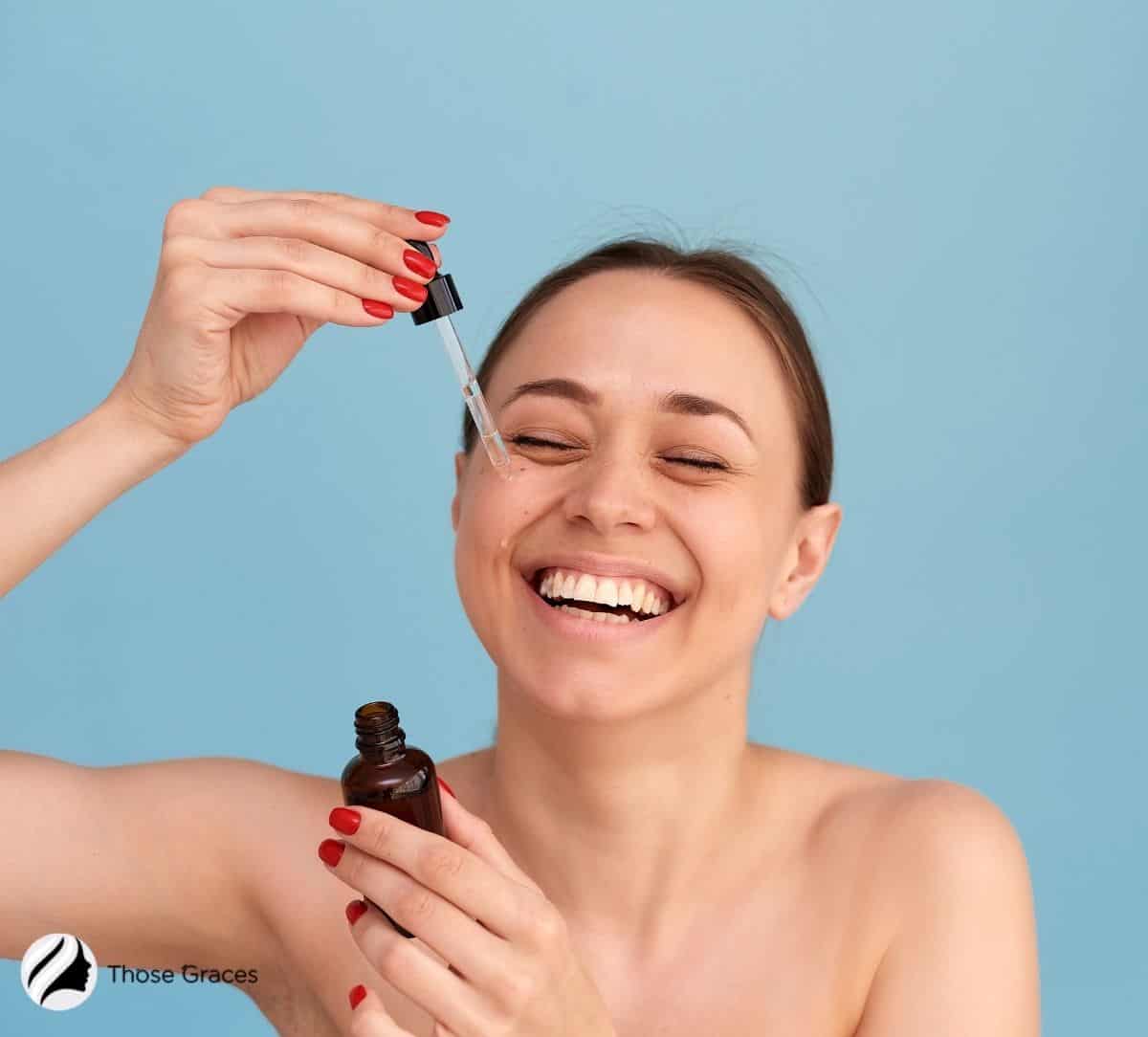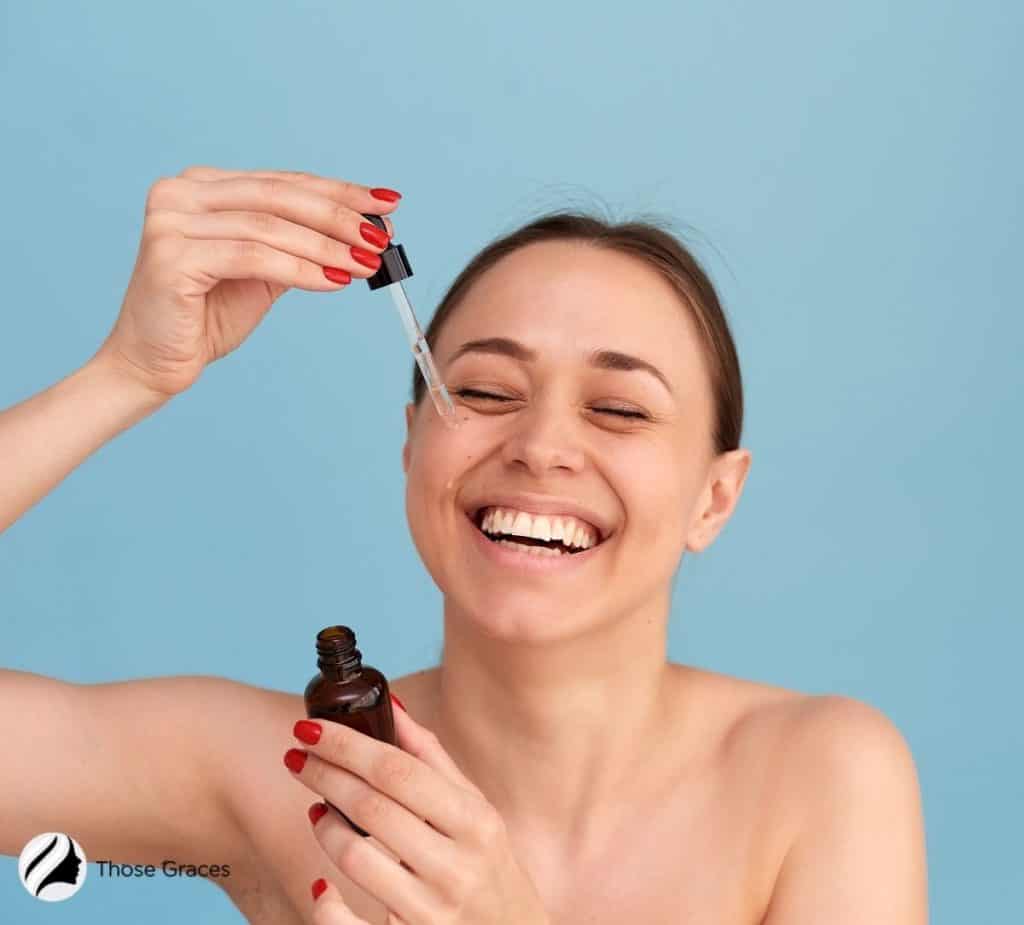 I have been using Mizon Snail Repair Intensive Ampoule for a while, and it has helped my delicate skin and reversed signs of skin aging.
Snail mucin has many anti-aging benefits, and the serum is packed with hyaluronic acid to replenish parched skin.
Other great options are Some by Mi AHA-BHA-PHA miracle serum for acne-prone skin and Sulwhasoo First Care Activating Serum for sensitive skin.
CHECK: Best Ampoule Korean Products
5. Sheet Masks
Instantly boost skincare benefits with sheet masks. Not only are they fun to wear, but they also leave your skin soft and healthy.
The easiest route to plump skin is to put one on and let its essential ingredients calm the skin. The best part of my self-care time is putting on a sheet mask and listening to calming music.
Leaving it on for about 30 minutes helps provide deep hydration for glowing skin that looks and feels fantastic. You can also address several skin issues, like dark spots and dull skin.
So, I love snail mucin, and the Advanced Snail Mucin Power Sheet mask is a staple in my beauty routine.
The Dr. Jart Cryo Rubber moisturizing hyaluronic acid sheet mask also helps keep your skin healthy and radiant.
6. Anti-Aging Cream
The next step to dewy skin is to add an anti-aging cream formulated especially for your skin texture. A moisturizer acts as a natural barrier against environmental stressors and prevents any water loss from facial skin.
It also promotes skin vitality and reduces the appearance of wrinkles for long periods of time. I have been on the anti-aging cream for a bit and it has helped slow down my aging, at least it feels that way to me.
It is made of organic ingredients and is non-toxic. Another favorite is the Donginbi Red Ginseng moisturizer formulated with red ginseng root extract and ginseng root water.
I wake up with radiant skin even as my skin ages, thanks to these K-beauty products.
7. Eye Cream
Please do not, and I repeat, DO NOT forget your eye cream! We have delicate skin around our eyes that tend to age faster than the other parts of the face.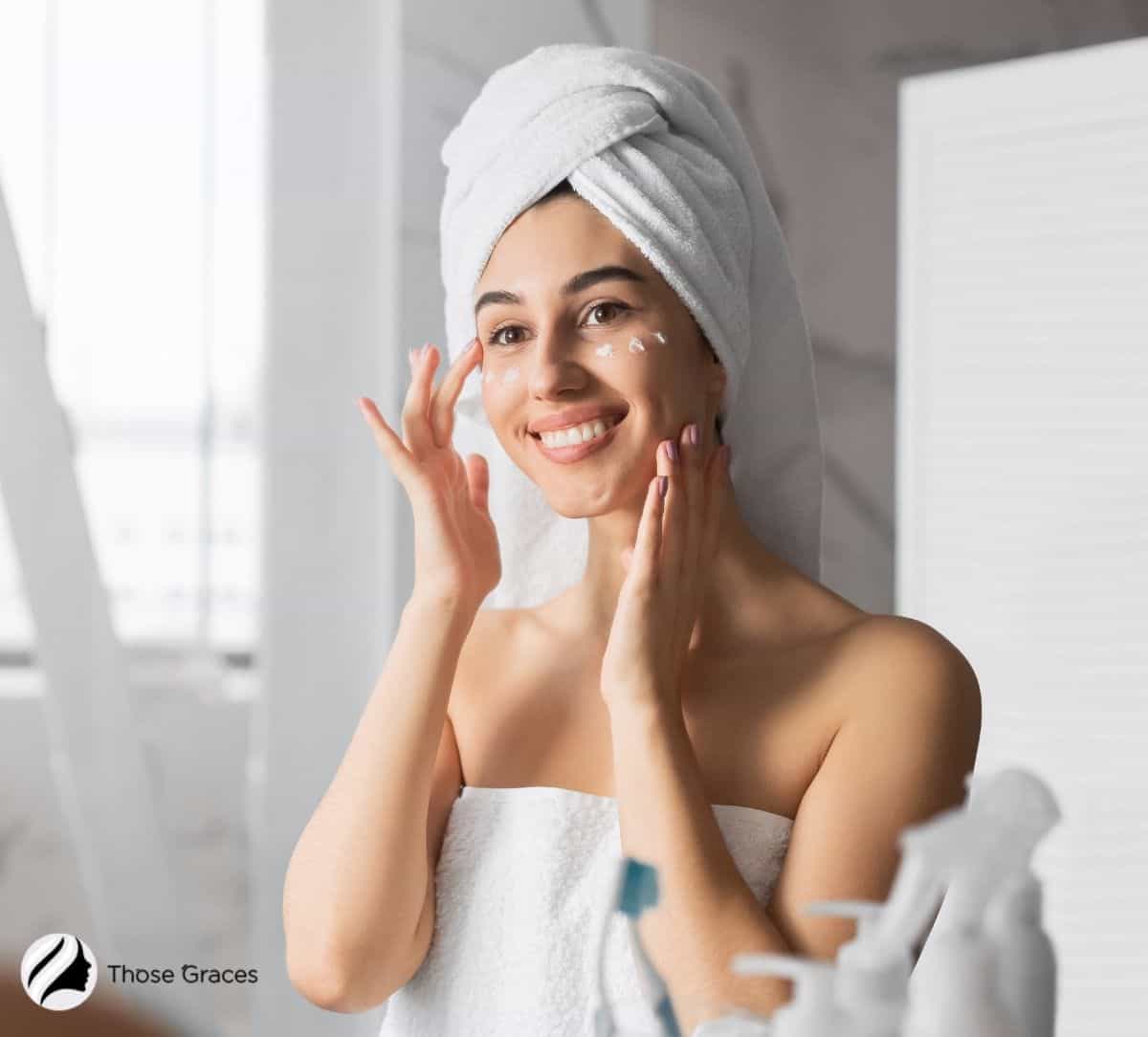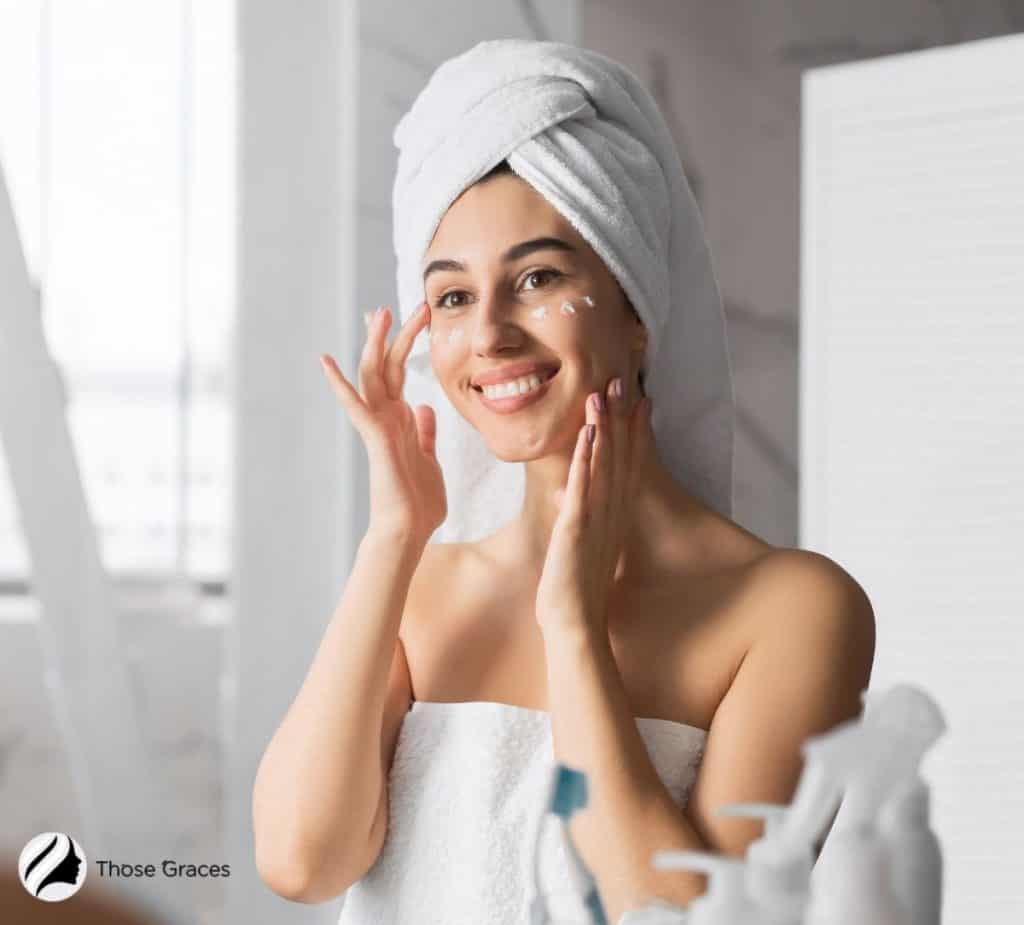 Korean beauty products help lift and rejuvenate delicate eye skin, so you look well-rested and youthful.
The Mizon Snail Repair Eye Cream is a clear winner in Korean beauty eye creams. It works incredibly well on dark circles and crow's feet.
You could also grab products like Etude House Moistfull Collagen Eye Cream and CosRx advanced snail peptide eye cream to target those pesky fine lines.
8. Sunscreen
What is the most important step in your morning skincare routine? Answer: sunscreen. Protecting your skin from sun damage is essential since the sun is the biggest factor in skin aging.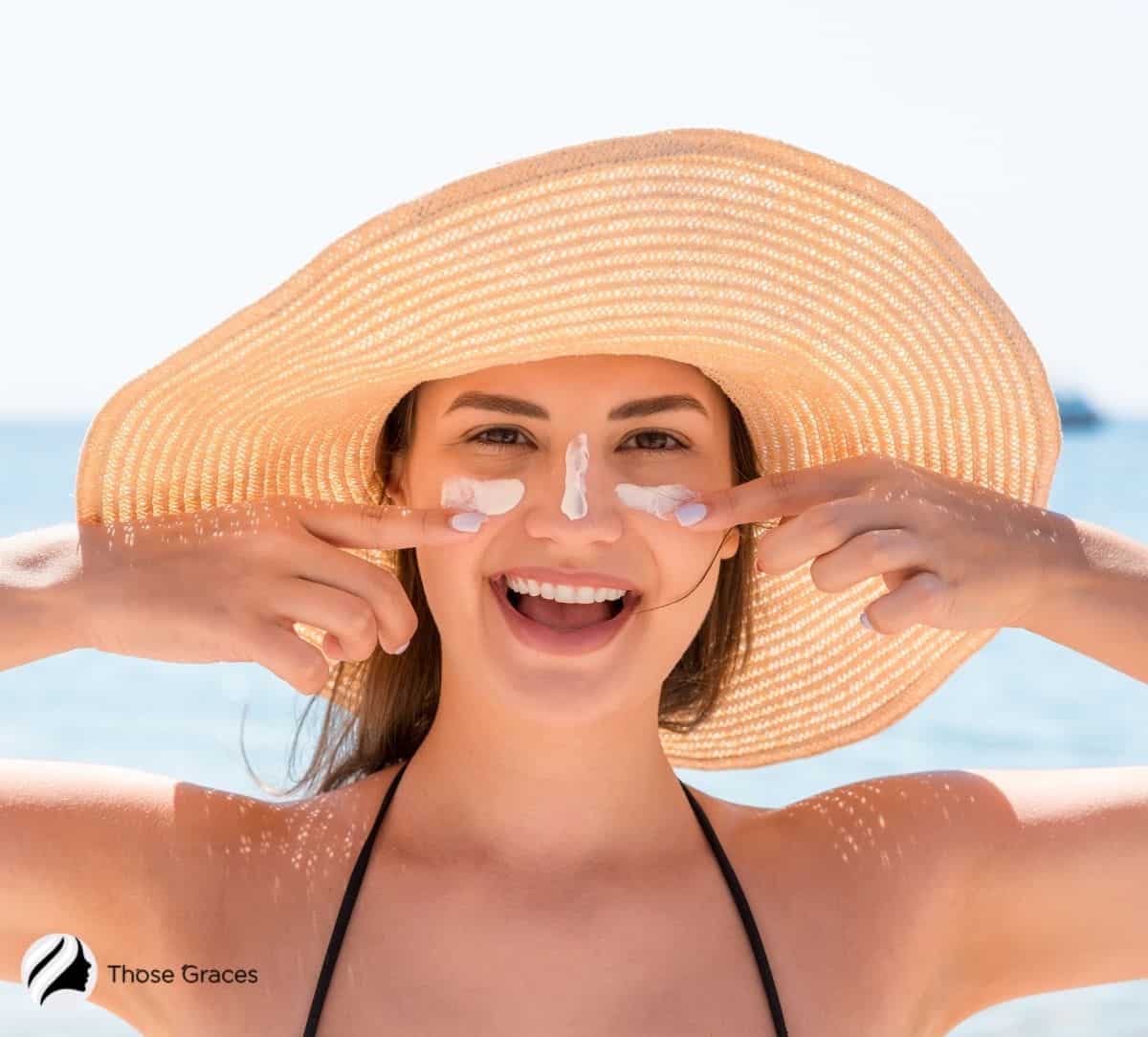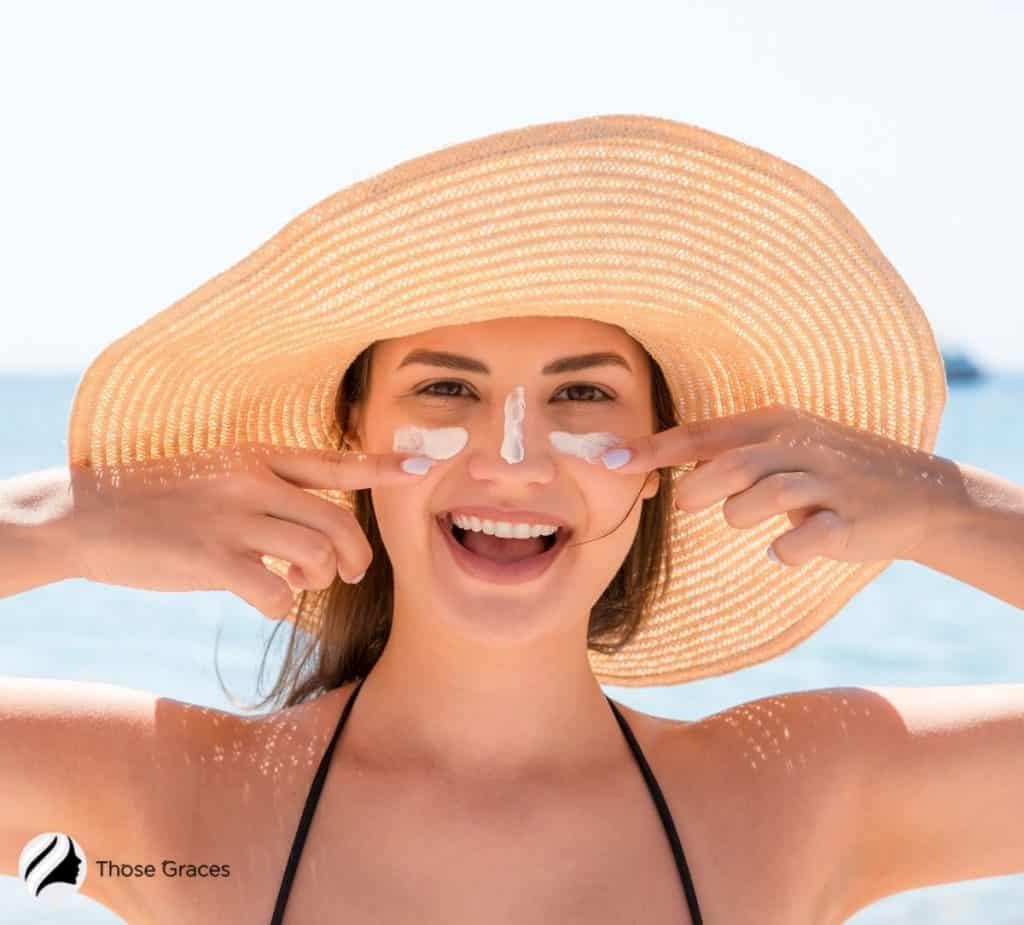 Chronic exposure to UV irradiation causes an aged phenotype that is superimposed with aging caused by time.
As a result, areas of the body that are frequently exposed to the sun acquire visible signs of aging more rapidly than other areas. (4)
Environmental damage can give you the look of tired skin and introduce dark spots, sun spots, and wrinkles in the skin. A good SPF product can combat such skin issues and promote skin vitality.
The CosRx Aloe Soothing Sun Cream is affordable and cooling on the skin, which is why this is a great idea for all skin types. The Missha Soft Finish Sun Milk is an equally good option.
Here is a video explaining all the steps mentioned above:
Remember that these skincare products help, but it's not just about the products you use. You need to augment these products with a healthy lifestyle.
Lee Sa-Bi, a native Korean model and actress, says this about beautiful skin:
"Beautiful skin is an outcome of a healthy lifestyle: eating well, sleeping well, exercising enough, and of course, using products with great ingredients that are right for your skin type." (5)
FAQs
1. How do Koreans get flawless skin?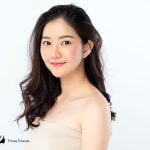 The Korean skincare routine is full of active ingredients that address several skin concerns and helps Koreans achieve healthy skin.
Check our list of Korean anti aging tips.
2. How do K-pop idols not have wrinkles?
K-pop idols use the best skin care products that help in collagen production and a youthful glow.
3. What is the secret of Korean glass skin?
Korean glass skin is achieved with the help of an elaborate 10-step Korean skincare routine.
4. Why is Korean skincare so advanced?
Clean skin is idolized in Korea, which is why Korean skincare products are advanced.
Conclusion
Here is the Korean anti-aging routine:
If you have oily skin or are generally unsatisfied skin-wise, I hope I addressed some concerns. To wrap it all up, here is what you've learned:
For years, Koreans have followed the 10-step Korean beauty skincare routine and made it a part of their daily lives (No plastic Surgeon attended!).
They start young and keep up with the routine continuously. As a result, they have excellent skin health, so they flaunt their radiant skin with minimal makeup.
Unsurprisingly, the world is catching up with the Korean anti-aging skincare routine to fight aging and other skin issues.
So, if you've enjoyed reading about an excellent take don't the Korean Skin Care Routine, don't stop!
Resources:
1. Cho S, Oh S, Kim NI, Ro YS, Kim JS, Park YM, et al. Knowledge and Behavior Regarding Cosmetics in Koreans Visiting Dermatology Clinics. Annals of Dermatology. 2017;29:180.
2. Kinonen S, Hoshikawa K. 34 Best Korean Skin-Care Products of 2019 — K-Beauty Reviews [Internet]. Allure. Allure; 2019. Available from: https://www.allure.com/gallery/korean-skin-care-products
3. Nast C. These Are the Best Korean Skin-Care Products to Shop Now [Internet]. Vogue. 2022. Available from: https://www.vogue.com/article/best-korean-skin-care-products
4. Rittie L, Fisher GJ. Natural and Sun-Induced Aging of Human Skin. Cold Spring Harbor Perspectives in Medicine. 2015;5:a015370–0.
5. Montell A. "I Had an Anti­-Aging Routine at 11": The Fascinating Backstory of Korean Beauty [Internet]. Byrdie. 2022. Available from: https://www.byrdie.com/korean-beauty-routine-4799802