If you're looking for some great Brazilian Blowout before and after videos, I've got you!
I was nervous about trying this hair-straightening treatment for the first time.
So I spent hours examining how well it worked for others and what my favorite influencers said about it.
Check out my favorite videos that convinced me to give it a try!
Brazilian Blowout Before And After
The Brazilian blowout treatment is intended to rejuvenate damaged hair and give it a smooth and shiny look.
The process involves shampooing your hair, applying the chemical treatment, and then blow-drying and flat ironing or curling your hair.
To better understand what this treatment does and how it affects your hair, check out these amazing before & after and review videos.
1. Brazilian Blowout: One Month Before And After
You can also see the fantastic results from the back and side views.
The curls have been removed from her hair and replaced with a smooth, straight look that will turn heads wherever she goes!
2. A Total Hair Transformation!
I have damaged and brittle hair; I get a Brazilian blowout, and it is transformed smoother and shinier, just like it did for Rosa!
3. Brazilian Blowout Review
Here is a short review of Brazilian Blowout:
After Brazilian Blowout, you can use a curling iron and flat iron. Avoid using chemicals on hair after washing it the first time.
4. Brazillian Blowout Tutorial
I love how easy it is to do a Brazilian blowout at home! Did you know that a Brazilian Blowout creates a protective layer around each strand of hair? True story!
5. How It Works On Curly Hair
Brazilian Blowout works best for curly hair and makes them easy to straighten with a flat iron.
Folks that want easy, shiny, frizz-unfastened hair that is more comfortable than your ordinary texture but now not pins immediately or stick hair instantly.
6. Permanent Smoothing Vs. Keratin Treatment
Okay, so this one isn't a Brazilan Blowout before and after.
Still, in case you're curious, I wanted to give you another similar option that looks at Permanent smoothing vs. keratin.
7. Brazilian Blowout Vs. Japanese Hair Straightening
Another "this vs. that" video details the difference between Brazilian Blowout vs Japanese straightening.
A significant difference between the two versions of this method is that the Japanese version uses a thermochemical treatment.
In contrast, the Brazilian version uses a solution of formaldehyde combined with other chemicals. These treatments make your hair healthy, shiny and frizz-free.
I also recommend you dive into my articles comparing "Brazilian Blowout vs Japanese Straightening" and "Brazilian Blowout vs Keratin". If you're debating between these treatments for your hair, these articles could provide valuable insights. Take a moment to check them out!
FAQs
Where can I find Brazilian Blowout before and after videos?
You can find Brazilian Blowout before and after videos on numerous online platforms such as YouTube, Instagram, and the official Brazilian Blowout website.
These platforms host a variety of personal testimonials and professional demonstrations.
What should I look for in a Brazilian Blowout before and after video?
In a Brazilian Blowout before and after video, observe the hair's texture, shine, and manageability. Look for a reduction in frizz, increased smoothness, and an overall improvement in the hair's appearance.
Can I trust the results shown in Brazilian Blowout before and after videos?
While many before and after videos accurately portray the results of a Brazilian Blowout, remember that results can vary based on hair type, condition, and the skill of the professional applying the treatment. Consult a professional hairstylist for personalized advice.
Conclusion
So, there you have it! By now, you should have a good idea if a Brazilian Blowout is right for you!
The one that convinced me, by the way, was #2. Talk about a total transformation!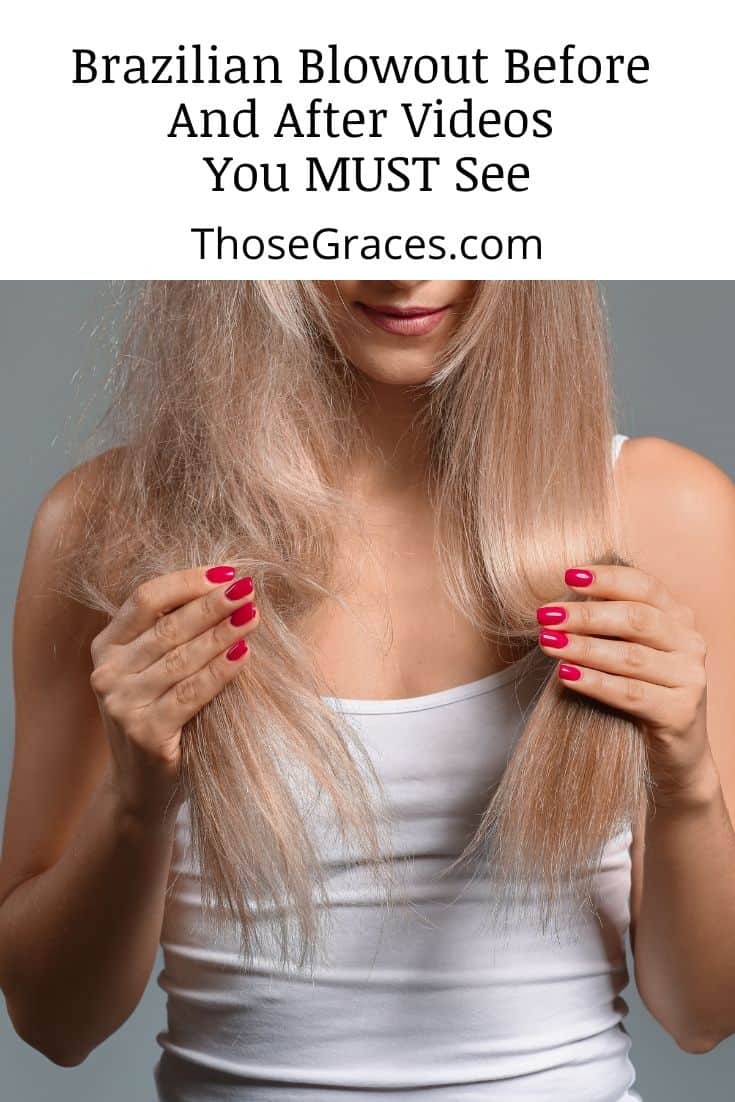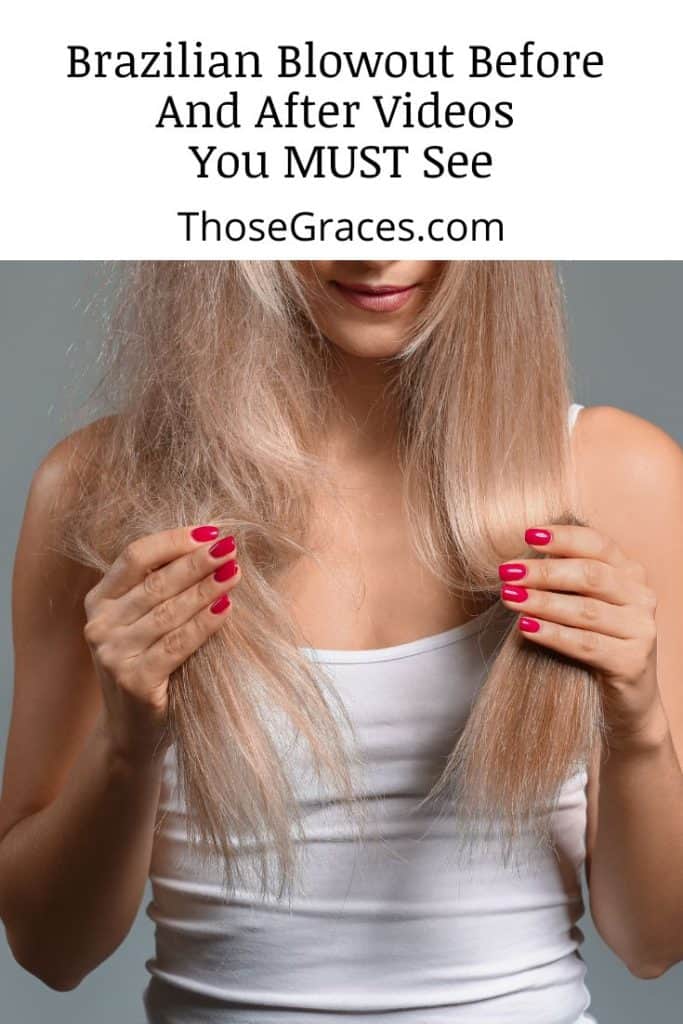 Reference:
1 Mychaskiw M. Everything You Need to Know About Brazilian Blowouts [Internet]. InStyle.com. InStyle; 2018. Available from: https://www.instyle.com/hair/brazilian-blowouts-guides-tips