Curious about the difference between Japanese hair straightening vs Brazilian blowout?
I hear you; it's a bit confusing!
Don't worry; I'll guide you through the differences between these two popular methods and help you decide which is right.
Let's jump right in and get started, shall we?
Brazilian Blowout Vs. Japanese Straightening; What's the Difference?
The Brazilian blowout is a modern technique that leaves your hair soft and shiny with a natural look and feels.
The method uses keratin proteins that reduce frizz while smoothing out the cuticle layer of each strand. [2]
Sealed within the hair shaft, the keratin becomes impenetrable to humidity, which helps prevent future damage.
Depending on how often you wash your hair, you can use this treatment once every 6-8 weeks. That's right! Your style will last up to 4 months with one treatment!
Brazilian Blowout is the only thermal reconditioning treatment that uses patented ion technology in its formulas.
This amazing technology makes the cuticle in each hair strand lay flat, eliminating that dreaded frizz while sealing in natural moisture.
Brazilian blowout before and after results are obvious. Just check out the video below to see for yourself!
A Japanese straightening treatment is similar to a Brazilian blowout in many ways, but the result is different.
The technique was invented in Japan as a solution for those who had naturally curly or damaged hair that was difficult to maintain.
It involves applying chemicals to your hair that temporarily change its internal structure by increasing its strength, then using an iron or flat iron to achieve straightness.
The main difference between these two treatments is in how long they last.
Both require several hours in the salon.
However, the Brazilian blowout is meant to last for six to eight weeks before needing another round of perms or relaxers.
On the other hand, despite people calling it a "permanent" solution, Japanese straightening lasts only one to three months.
Brazilian Blowout Vs Japanese Straightening; What to Choose?
These treatments offer several benefits for curly and frazzled strands.
However, if not properly applied, Japanese straightening treatment may cause some damage to the hair and scalp.
Brazilian blowouts are the most popular choice for frizzy hair because it's a fairly simple process with minimal risk.
While Japanese straightening, on the other hand, is a more complicated method that may cause damage to the hair if applied poorly.
Instead of choosing by yourself, ask your hairstylist to recommend the best option for your hair.
Both Brazilian hair straightening and Japanese hair straightening has different pros and cons. So, your stylist will treat you with the best.
Check out this video to get more idea about this hair treatment:
Different types of straighteners
Many hair straighteners are available, but the most popular hair straighteners are mentioned below.
Flat Iron
Hair rebonding
Chemical straightening
Japanese straightening
Keratin Treatment
Brazilian Blowout Vs Japanese straightening
Benefits of Japanese hair straightening over Brazilian hair straightening
A Japanese hair straightening blowout can make curly hair pin-straight and smooth with one or two treatments, while a Brazilian blowout primarily prevents frizz.
This permanent straightening method won't return to being frizzy and curly; however, Brazilian blowout is short-term.
Benefits of Brazilian Blowout over Japanese hair straightening
It does not cause hair damage, while Japanese hair straightening treatment can cause heavy damage to hair.
Hair can resist heat and humidity for several weeks; however, with Japanese hair straightening treatment, hair needs to be protected from heat.
Now let's get into the Brazilian Blowout vs Keratin comparison.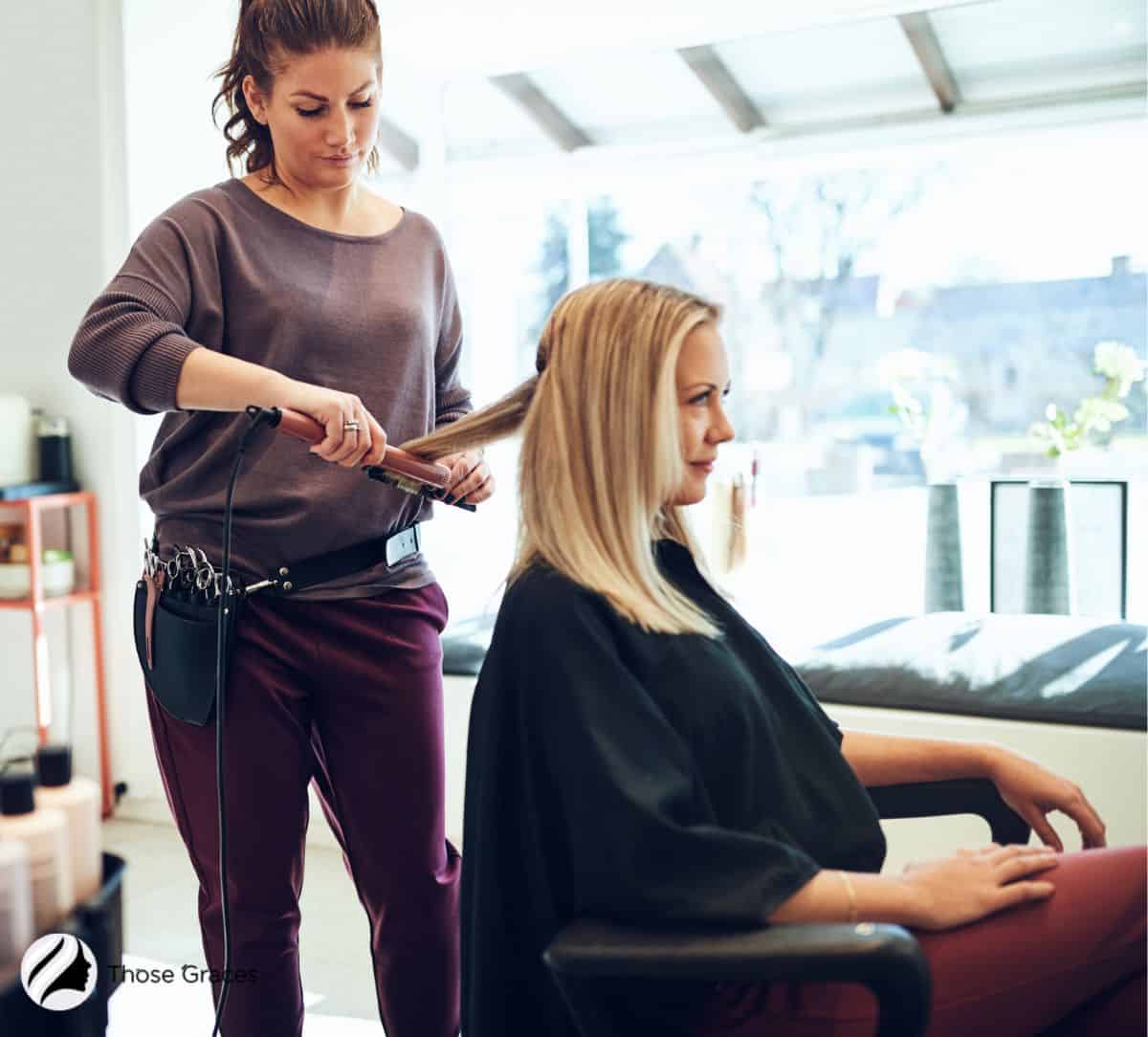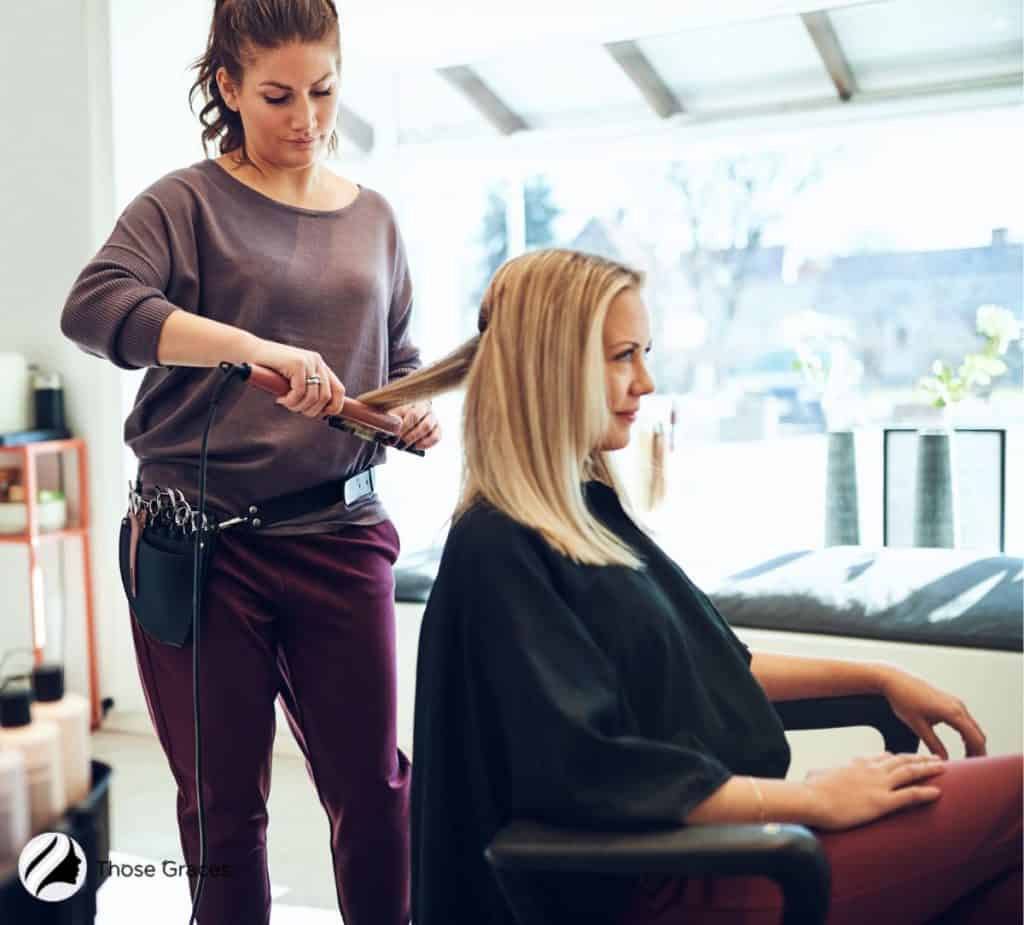 Brazilian Blowout vs Keratin
Brazilian Blowout is a very popular and cost-effective way of getting your hair straighter. It is my pick for the most innovative and modern method of straightening hair.
If you plan to get a Brazilian Blowout done for yourself, you must know what it is and how it works.
The keratin treatment involves using a keratin-based mixture to protect your hair from damage and pollution.
This treatment gives a firm hold on the hair, which lasts for as long as two months when it is carried out.
But the Brazilian Blowout is not as strong as the keratin treatment; it is more of a temporary solution to make your hair soft and shiny.
The Brazilian Blowout only lasts for about three to four months. After that, you need to go for another round of this process.
Both treatments' procedures are almost similar and are carried out at salons.
Brazilian Blowout vs keratin -Brazilian Blowout lasts longer
However, the Brazilian Blowout lasts longer than keratin because it contains conditioning agents, which help make your hair stronger.
Besides, if you want to color your hair, you can do so with Brazilian Blowout, whereas coloring over keratin.
Furthermore, I'd advise you to look at my piece on "Brazilian Blowout before and after". It's a great resource that can give you a clearer picture of what to expect from this treatment. Don't forget to read it!
FAQs
We've reviewed pretty much everything you need to know already, but let's look at some other questions and quickly summarize the key points, shall we?
Does Japanese Hair Straightening Eliminate Frizz?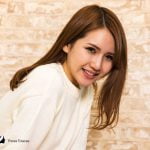 This treatment will transform your locks into a sleeker, shinier version and eliminate frizz. It can last up to four months or longer, depending on the condition of your hair and how you take care of it.
Is Brazilian Hair Straightening Better Than The Japanese Method?
Brazilian Blowout is better in most cases. The Japanese method can seriously damage hair because it breaks the bonds that hold the strands together.
This causes the hair to become dry, brittle, and weak. In turn, your hair becomes unhealthy, causing it to break off at the scalp or split into several hair strands.
Many people have switched from Japanese straightening to Brazilian blowout because it is safer for you and makes your hair more beautiful.

Conclusion
Bottom line, in the Japanese hair straightening vs Brazilian Blowout debate, the Brazilian method usually wins because it's typically gentler to your locks.
However, it depends on your hair, how long you want the results to last, and other factors you may not even consider.
That's why it's important to talk to your stylist and ask them what they recommend.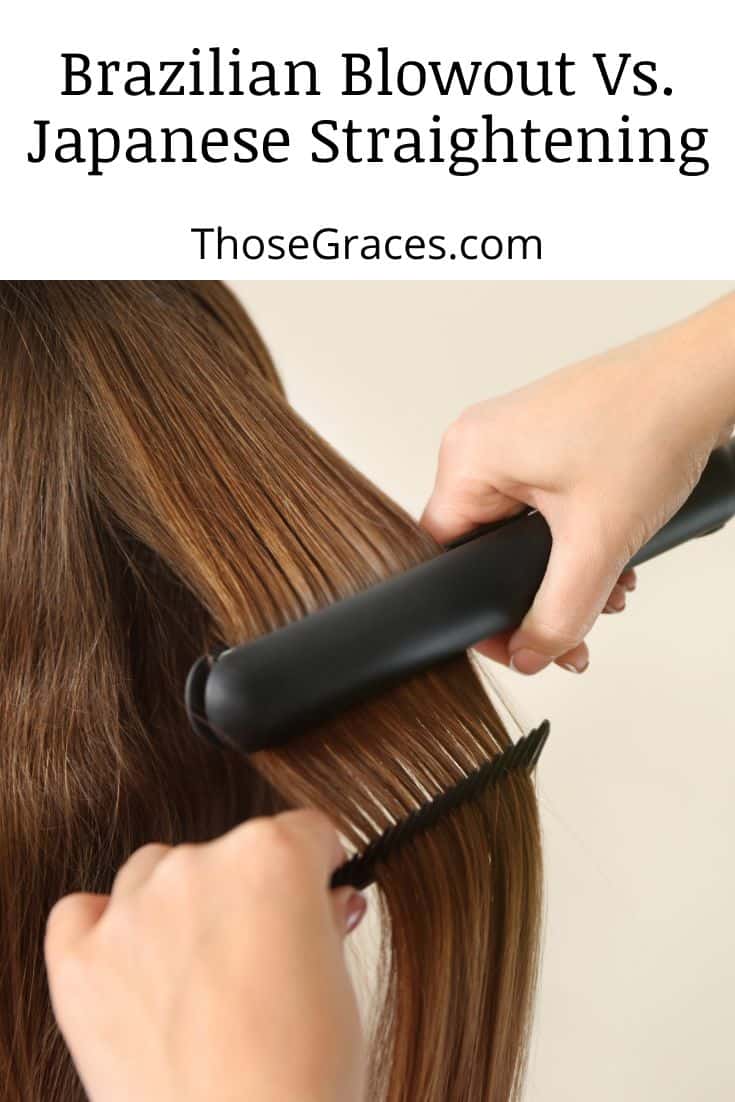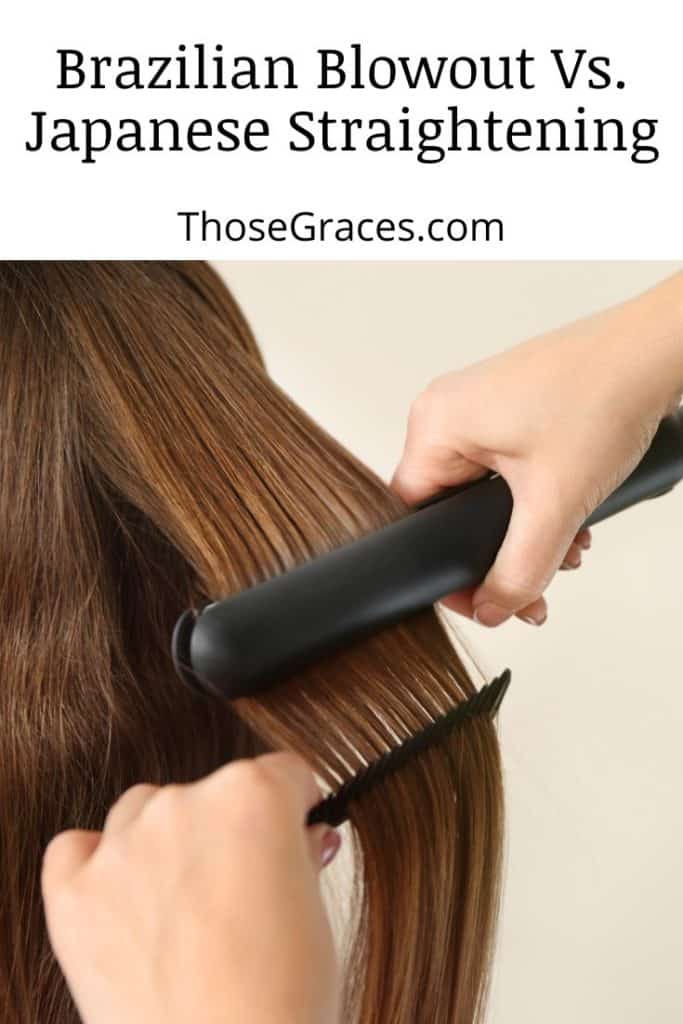 Do you prefer Japanese hair straightening or Brazilian blowout? Let me know in the comments below!
References
Margaux Lushing. 2021. "The Woman behind Los Angeles's Non-Toxic Brazilian Blowout Shares How to Go Frizz-Free without Harsh Chemicals." Forbes, November 2, 2021. https://www.forbes.com/sites/margauxlushing/2021/11/01/the-woman-behind-las-non-toxic-brazilian-blowout-shares-how-to-go-frizz-free-without-harsh-chemicals/?sh=4c3cfb815903.
Watson, Kathryn. 2018. "What Is Keratin?" Healthline. Healthline Media. January 24, 2018. https://www.healthline.com/health/keratin.