If you're wondering how to blow dry black hair, you must know a few things.
Natural afro is delicate and prone to breaking.
But that doesn't mean blow-drying your curls should be necessarily tricky.
Following a few tips and techniques, you can pull off a voluminous look appropriate for any occasion.
How To Blow Dry African American Hair At Home
With simple techniques and tools, you can also blow-dry your afro in the comfort of your home. Follow these steps for the perfect blowout.
Step 1 – Part Hair
Part your damp hair into six/eight sections to start the blowout process.
I'd strongly advise you to apply a heat protectant [1] to protect your hair strand from heat damage. That will help reduce the loss of moisture from the hair's shafts.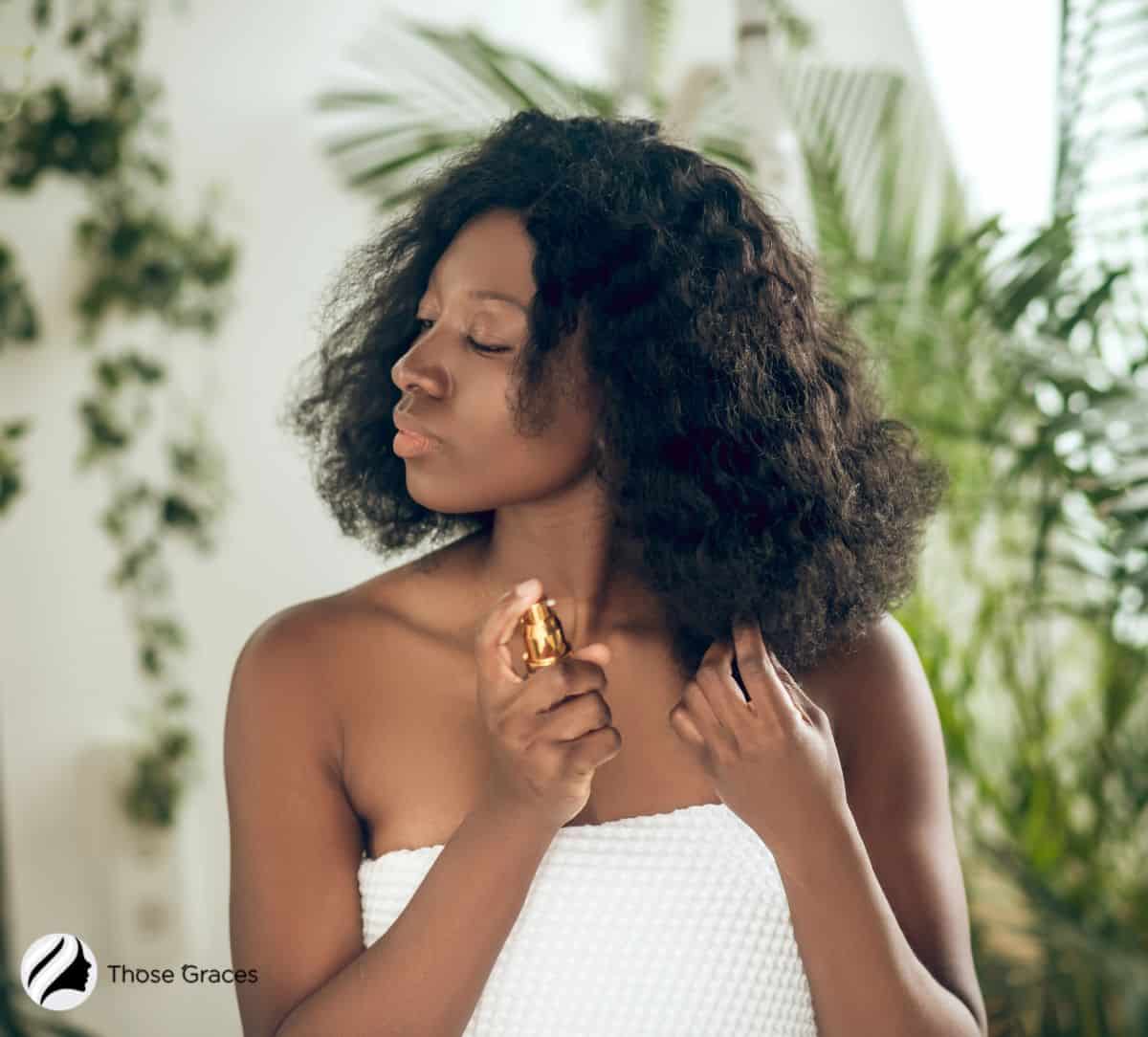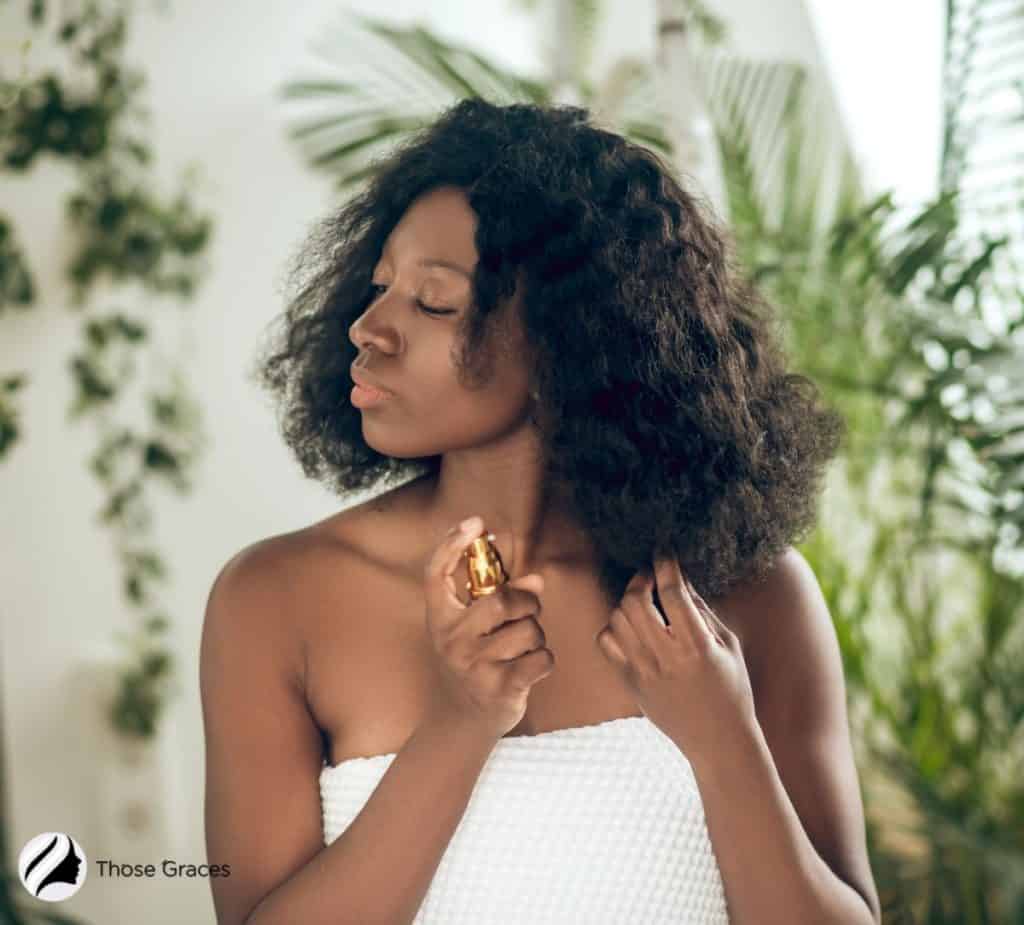 Then, secure each section with plastic clips.
Step 2 – Start On the Medium Setting
Using a diffuser is vital [2] to retain the natural wavy texture.
With the blow dryer set on low or medium, start from the first section at the back of your head.
Step 3 – Blast Cool Air
Dry your curls while trying not to cause frizziness.
Once you're done with all sections, do away with the diffuser—blast cool air over your hair to lock moisture.
Step 4 – Use Comb Attachment
Now, use a comb attachment for your hairdryer.
Set it on a low or medium heat setting. Place the attachment at the root of one section rather than another, motioning the comb downward and out of the hair.
Step 5 – Repeat Above Steps
Repeat the step on each section until all the wet hair sections are dry.
Give one last blast of air from the dryer to close the hair cuticles.
Step 6 – Use Shine Spray
If you wish to add a glossy texture to your hair, use a shine spray.
Finish off the process to get a bouncy blowout.
You can check out this detailed tutorial by YouTuber Isimeme Edeko:
Things To Consider When Blow Drying Black Hair
Preparations Needed and Products
Before you begin to blow-dry your hair, you must prepare it beforehand. That way, you will not encounter any issues during the process.
Such preparation is warranted, especially if you're looking for blow-dry curly hair or a coiled afro, which is relatively fragile in its natural state.
For one, you must make use of a mild, cleansing shampoo. One such efficient example is the booster treatment to wash your hair.
Concentrate more on washing and cleaning the scalp while shampooing. You can also go for natural hair products as they don't dry out your scalp thoroughly.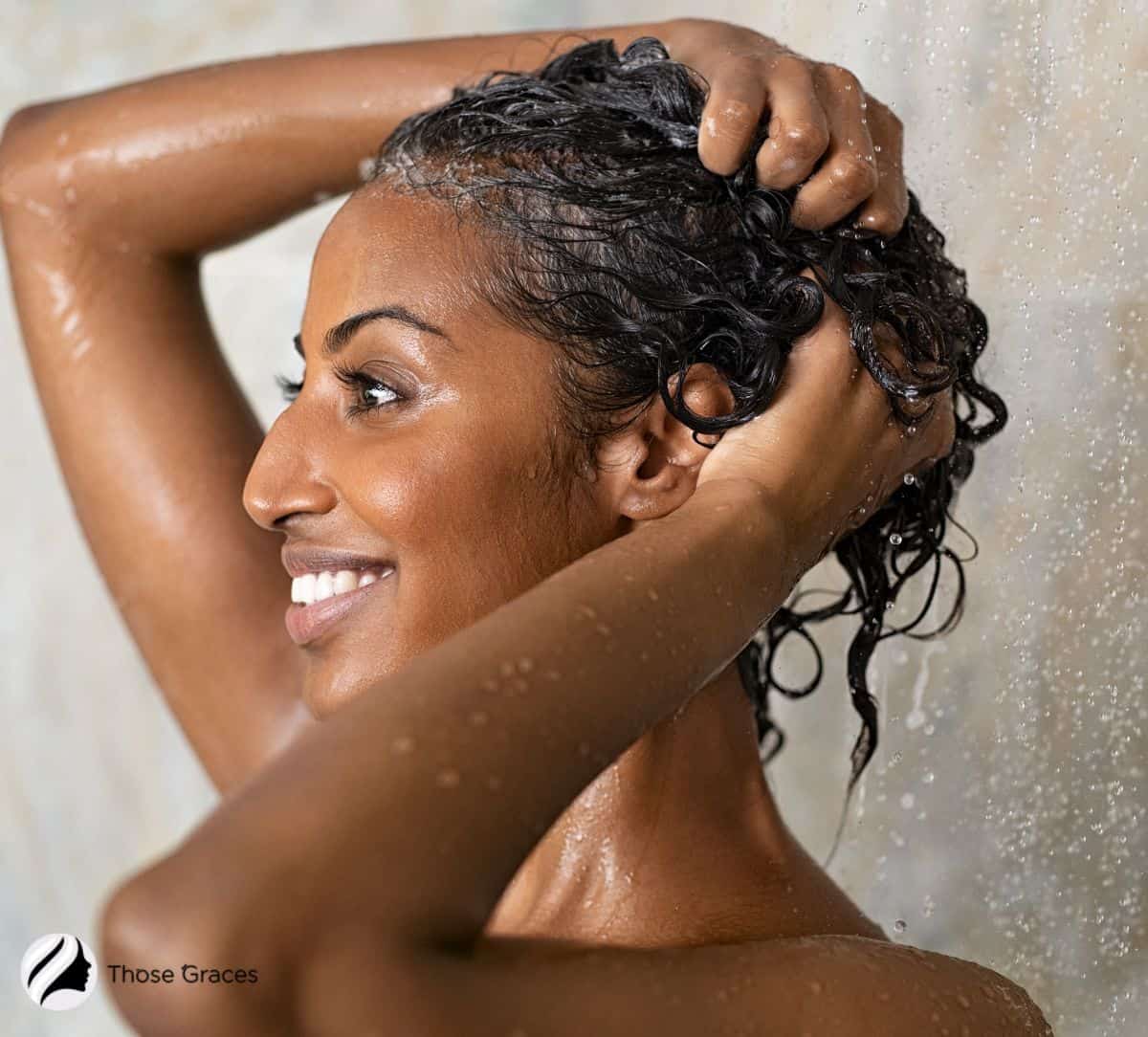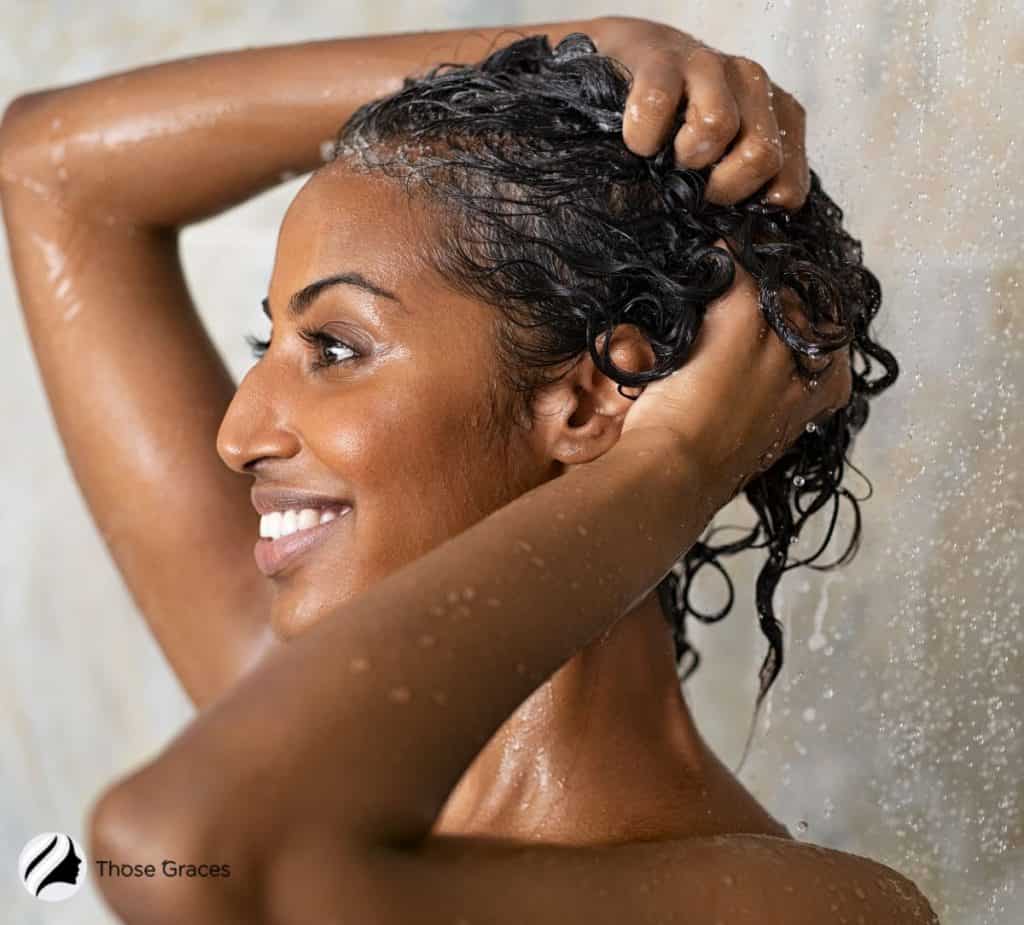 After washing, make use of deep conditioning treatments suited for black hair. This is an important step, so let the product remain on your hair for well over 30 minutes or so
Rinse your hair again and wrap it under a microfiber towel until it is slightly wet.
While the hair is somewhat damp, run a wide-tooth comb through it, from the ends to the scalps.
Natural hair expert and celebrity hairstylist Geo Brian Hennings says,
"The easiest thing you can do if your hair is extremely curly is to detangle your hair by brushing it out or combing it out while it's wet." [3]
Use a leave-in conditioner. Rake whichever leave-in conditioner over your hair using just the fingertips.
This is a moisture routine for your curls, as afro hair is generally drier due to its curly nature.
How Do You Blowdry Black Hair Without Frizz?
Frizzy hair is most commonly associated with afro hair.
This kind of hair is known to produce sebum in excess, which struggles to spread evenly due to the curly nature of afro.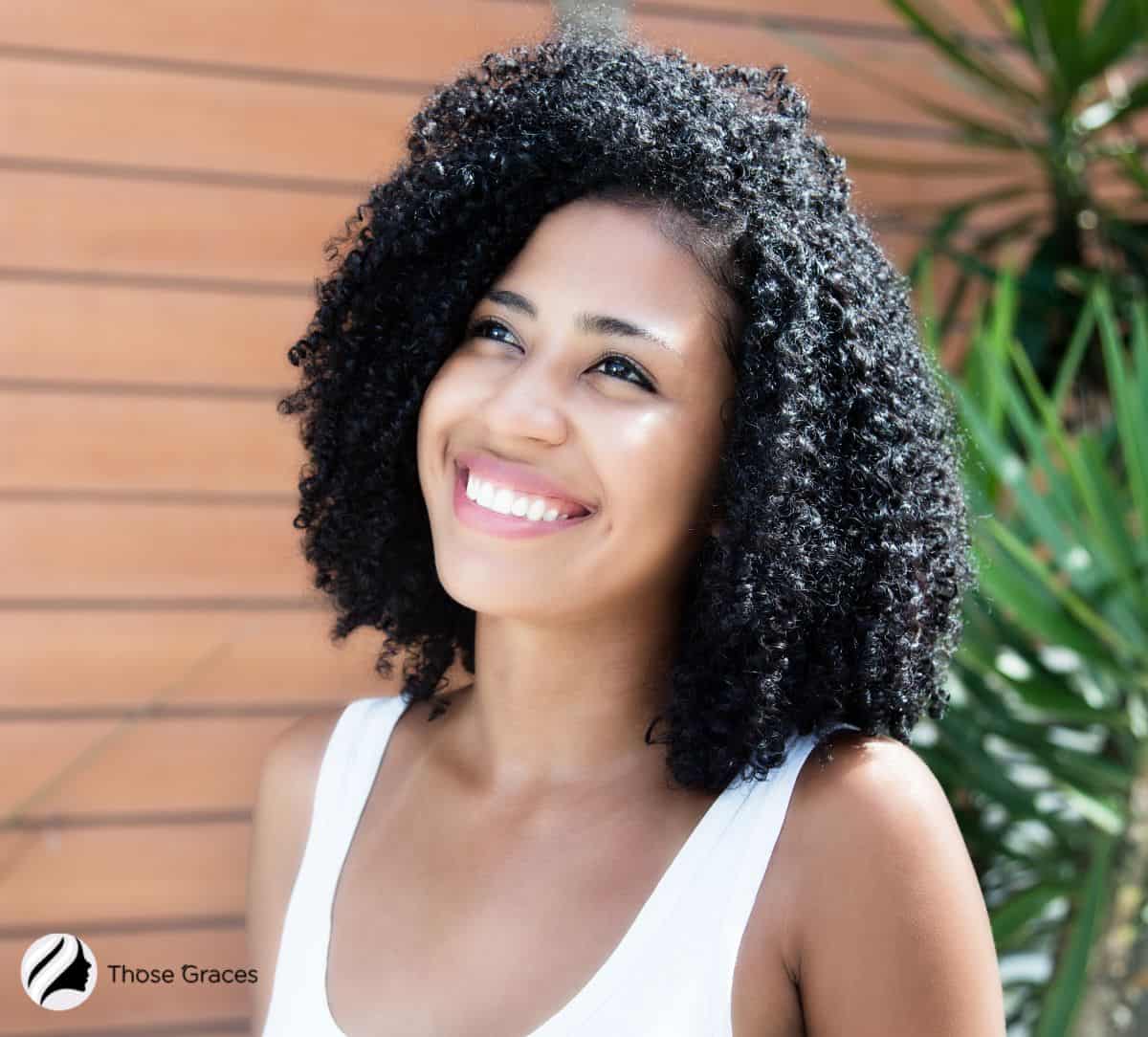 With the oil unevenly spread, hair fibers in certain areas dry up and cause them to grow brittle and frizzy [4].
You can only blow-dry an afro hair without frizz by using deep moisturizers on your head beforehand.
Look for any conditioner which specifically has glycerin as an ingredient.
Whichever product you use, start applying the tips toward the ends. But avoid dampening the roots with the product.
How To Blow Dry Black Hair For Men
Men have more curls, meaning smaller and tighter curls from the scalp.
And because of this, men's hair is easily stripped of natural oils during shampooing [5].
Also, avoid using products that contain sodium lauryl sulfate [6] as these tend to dry out hair more easily.
FAQs
Should I use a leave-in conditioner before blow-drying?
Absolutely!
Leave-in conditioners add moisture to the hair, giving your curls a refreshing and refined look.
And because excess blow drying can cause dullness and dryness, using leave-in conditioners before air drying is essential to protect the strands from breaking.
Is Blow drying good for black hair?
It's not good to blow dry hair too much. Heating appliances tend to dry the scalp when used in excess.
So, often blow-drying your afro hair, which is drier than most hair types, is not advisable.
You can do the procedure once a week at most.
Does anything need to be done differently to look after afro hair during the winter months?
Afro being drier than other hair types, it needs regular moisture, more so during the colder months.
Ensure you apply an excellent hydrating product to prevent hair from drying out.
However, overloading the hair with products and moisturizers is not the solution either.
Conclusion
As must be evident by now, the afro's delicate textured hair and nature mandate a specific preparedness for blow-drying the hair.
And though taking care of such curls might seem time and energy-consuming, the best results, when achieved, are way more rewarding than you might think.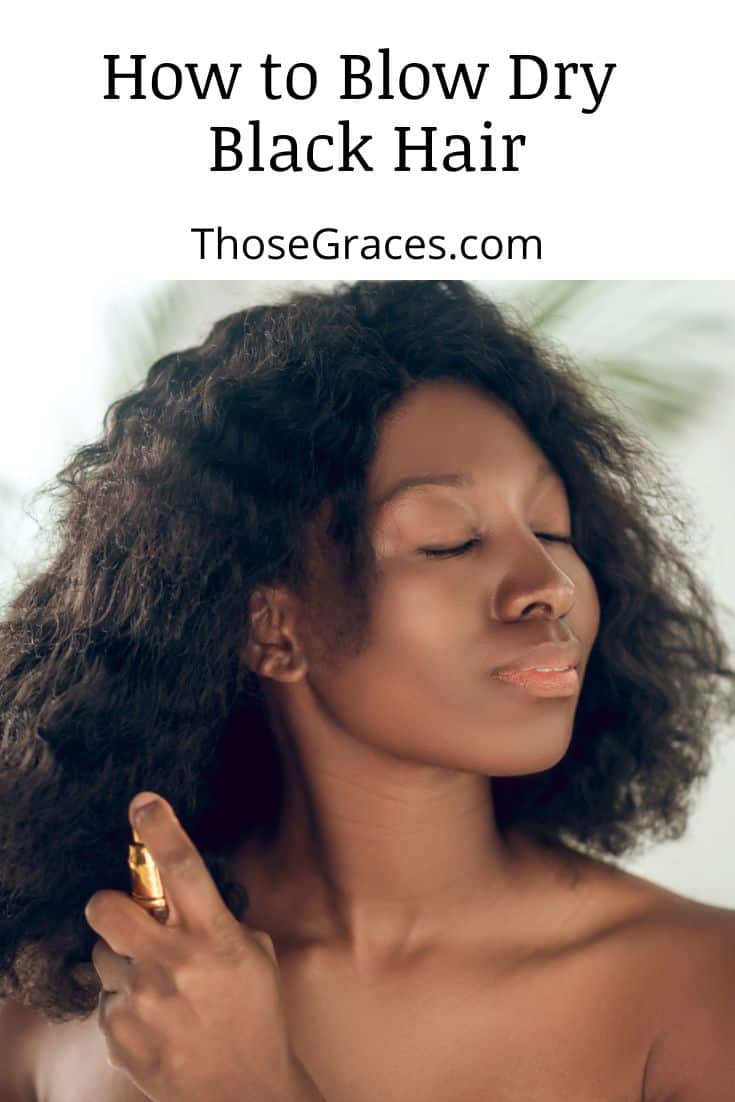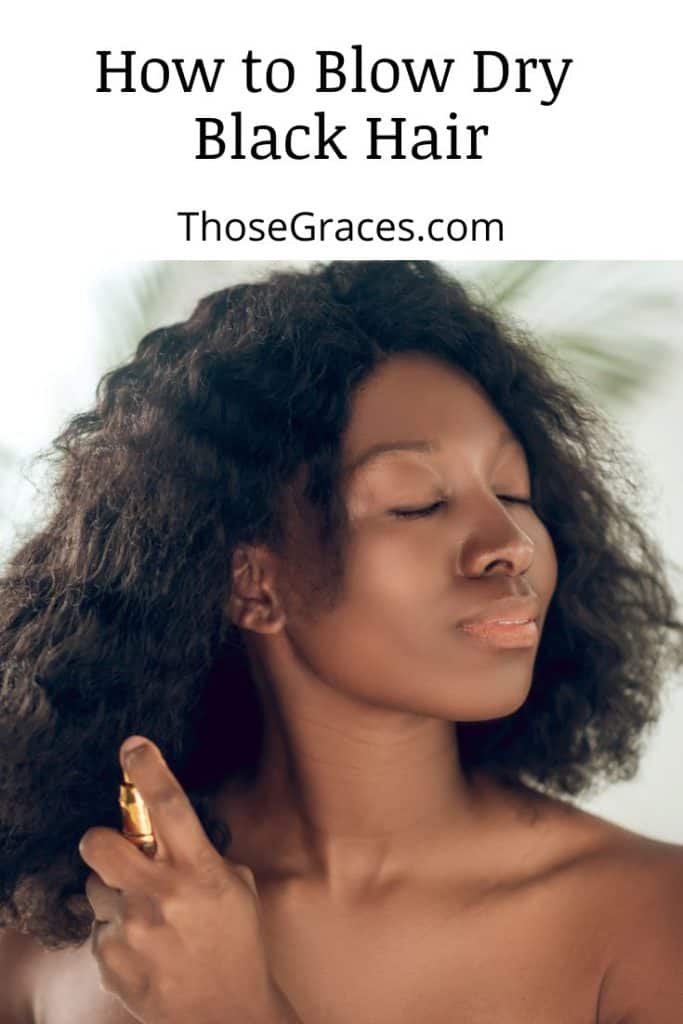 Do you have more tips on how to blow dry black hair? Please let us know in the comments below!
References
1. Heat-Damaged Hair: How to Repair It Without a Haircut [Internet]. Healthline. 2019. Available from: https://www.healthline.com/health/beauty-skin-care/heat-damaged-hair
2. How to Use a Hair Diffuser on Curls [Internet]. L'Oréal Paris. [cited 2021 Dec 16]. Available from: https://www.lorealparisusa.com/beauty-magazine/hair-style/hairstyle-trends/how-to-use-diffuser
3. All About the Blowout for Natural Hair [Internet]. Byrdie. 2021 [cited 2021 Dec 16]. Available from: https://www.byrdie.com/what-is-a-blowout-for-black-hair-400252
4. Gummer. Bubble hair: a cosmetic abnormality caused by brief, focal heating of damp hair fibres [Internet]. 1994. Available from: https://onlinelibrary.wiley.com/doi/abs/10.1111/j.1365-2133.1994.tb08599.x
5. BB M. All you need to know about afro hair [Internet]. BLACK AND BEAUTIFUL. 2009 [cited 2021 Dec 16]. Available from: https://blackandbeautiful.fr/blog/en/2009/09/27/afro-hair/
6. Sulfate in shampoo: what to know [Internet]. www.medicalnewstoday.com. 2019 [cited 2021 Dec 16]. Available from: https://www.medicalnewstoday.com/articles/327013#who-should-avoid-them