If you can never get the perfect blowout on your medium-length hair, this is the perfect guide to learning How To Blowout Medium-Length Hair like a pro!
In my many years in the hairstyling industry, I'm proud to have learned the proper blowout for medium-length hair.
And now it's your time to learn how to blow-dry the hair without breaking its natural texture. Read and learn!
Key Takeaways
Prep Well: Begin with clean, damp hair. Apply heat protectant and volumizing mousse for protection and volume.
Section and Dry: Divide hair into sections. Use a round brush to blow-dry each section from root to tip.
Finish with Style: Cool hair after drying, then use lightweight oil or serum for extra shine and frizz control.
What You Need for a Proper Blowout Hairstyle for Medium-Length Hair
One mistake I made when I started in hair & makeup is that I didn't prepare all the tools I knew I needed for drying medium hair.
The tools needed are as important as performing the right blow-drying technique.
The tools you'll need would be heat protectants, paddle brush [1] or comb, and hair dryers with nozzles.
#1 Heat Protectants
Riawna Capri, a well-known hairstylist from Los Angeles, said that in drying hair, it's important to use heat protectants to minimize additional frizz and avoid dryness and roughness.
"Don't rough air dry or rough dry your hair excessively. Whether you have thin hair, thick hair, or a messy hair type you have, you'll need to prep it with a heat protector."
Using a heat protectant can help minimize heat damage from the hot airflow of the blow-dry.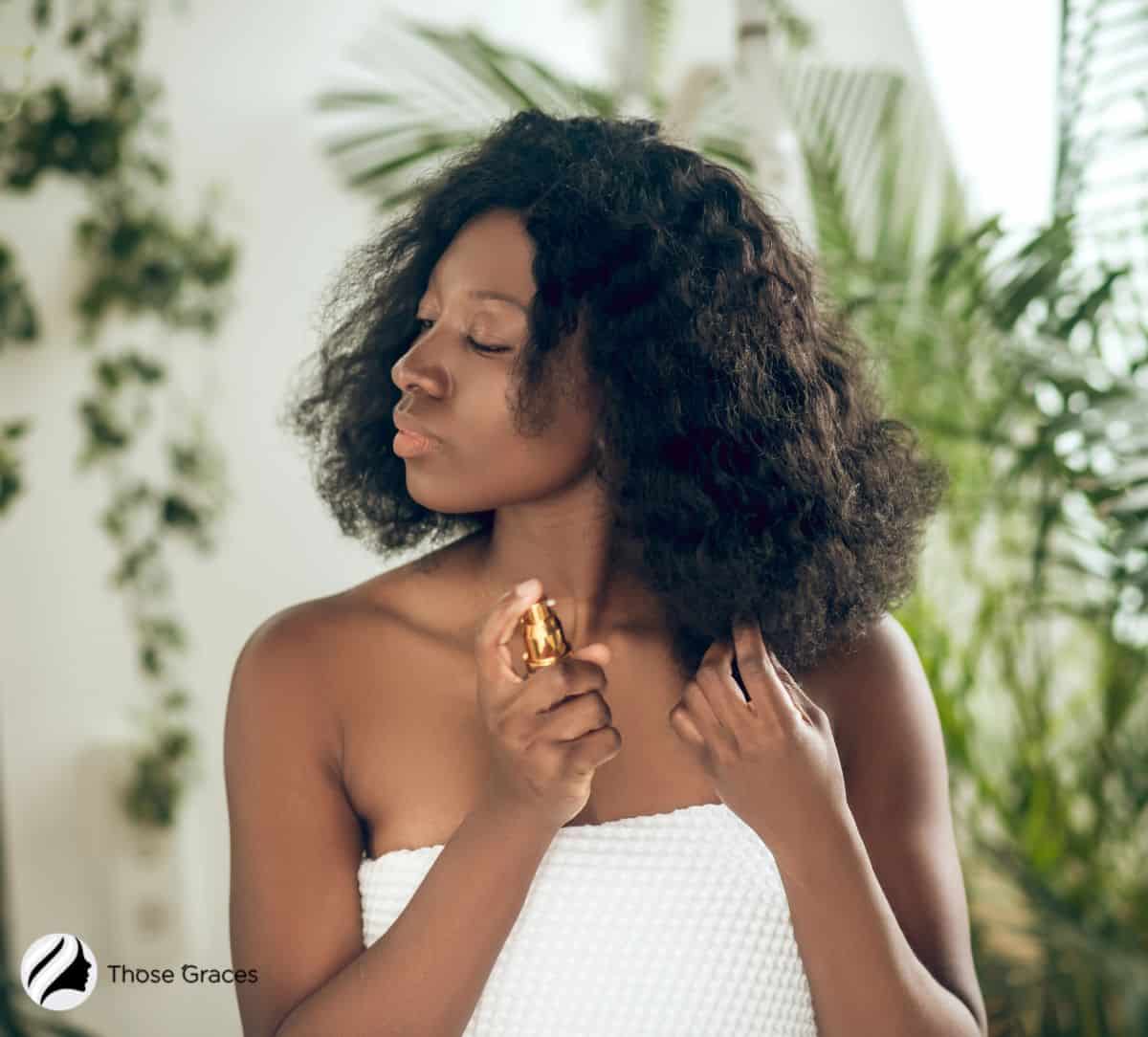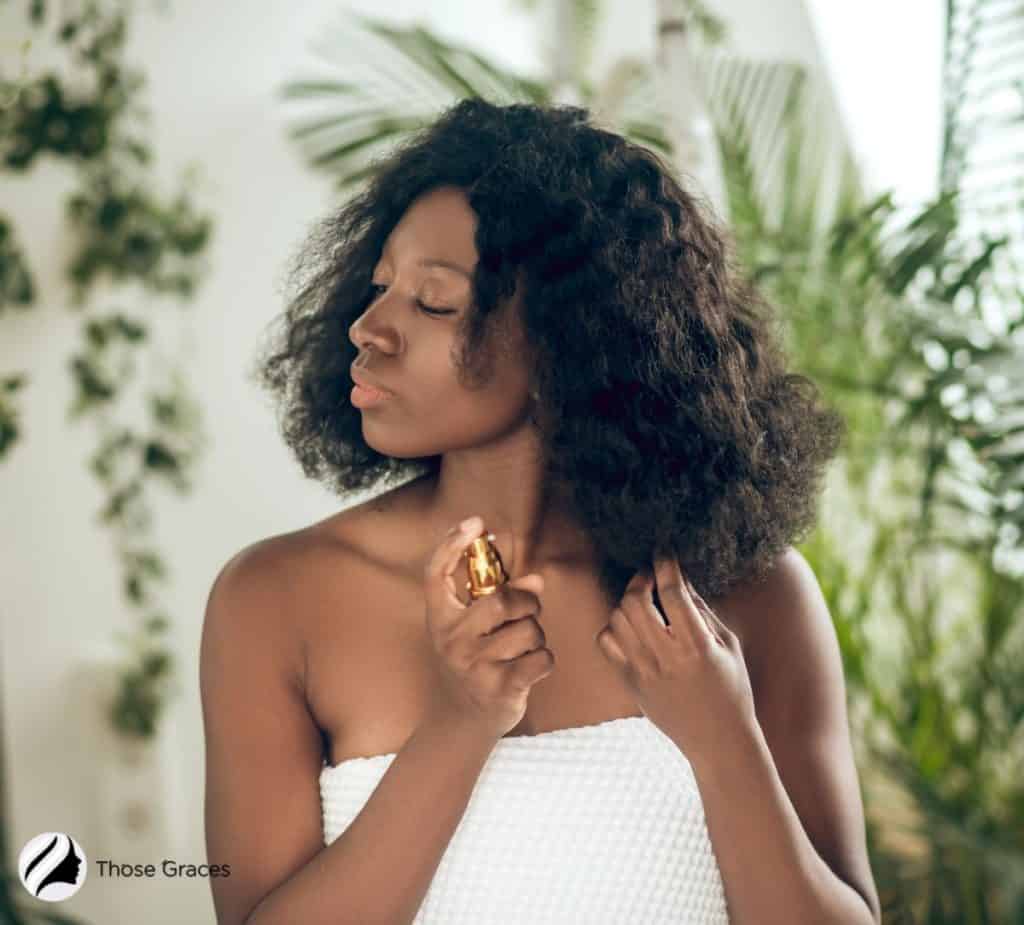 #2 Paddle Brush or Comb
For blow-drying hair, I always suggest using a paddle brush to assist with styling or drying.
Other than combs, an oval brush, or a paddle brush, I would also suggest using a boar-bristled brush because it is beneficial and can do the job right.
Lulu Pierre, the founder of Boho Locs and hair expert, said that a bristle brush has many benefits.
"They can help you achieve smooth and moisturized hair. They help lift dead debris on your hair that is accumulated throughout the day. They also prevent hair breakage, keeping hair soft, mild, and gentle."
#3 Hair Dryer with Concentrator or Nozzle
Of course, to properly dry wet hair, you'd need a hairdryer.
What I usually tell people is to choose a blow dryer that has all settings — low heat, medium heat, and high heat settings.
Usually, high heat settings [2] are for a thick hair texture because they can hold moisture better.
Low heat settings are perfect for light styling but not drying. Medium heat is to achieve dry hair from damp hair, and of course, high heat would be for a fast dry & style process.
These tools are what I would suggest if you're looking to achieve stylish, bouncy blowout hair.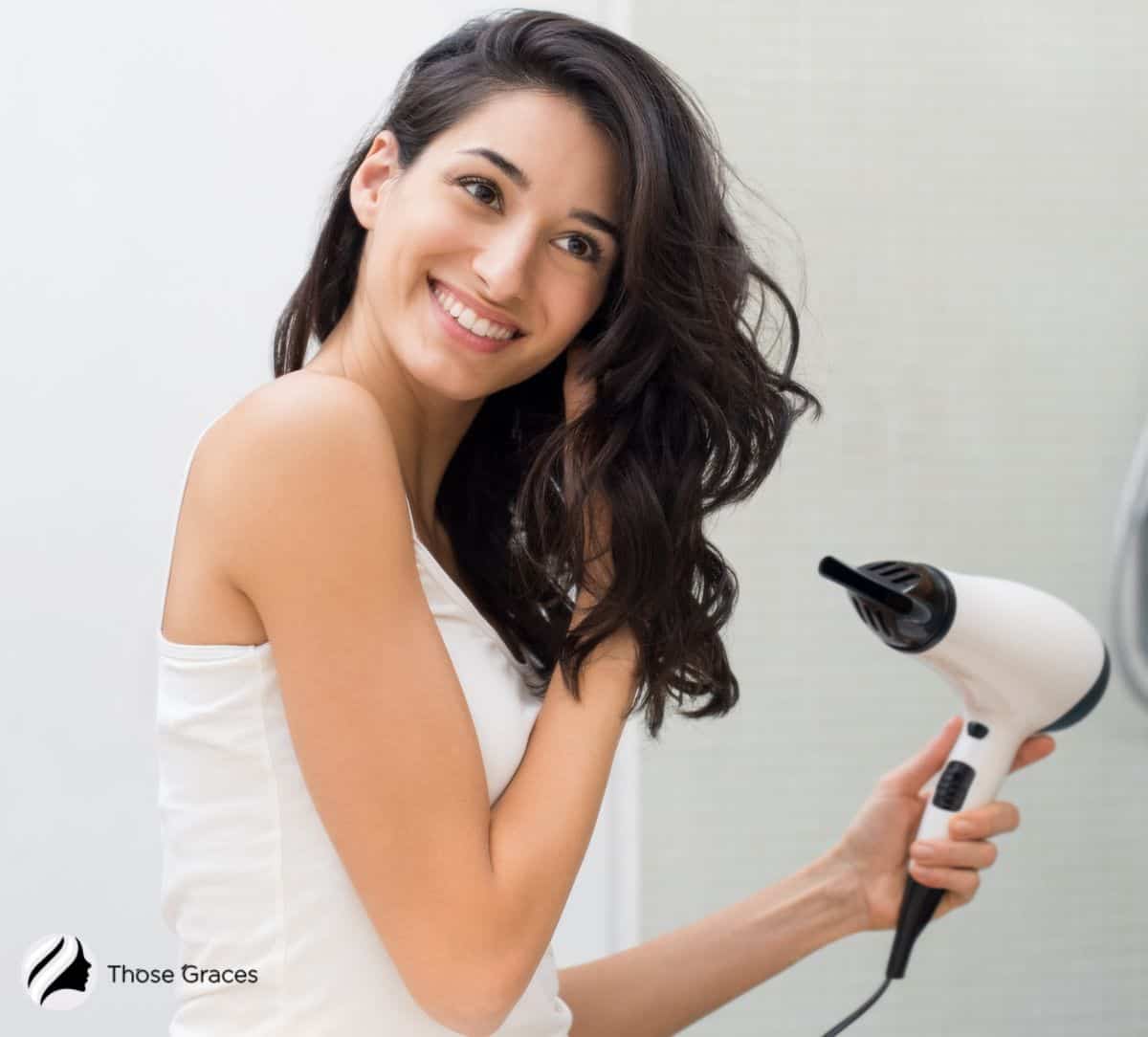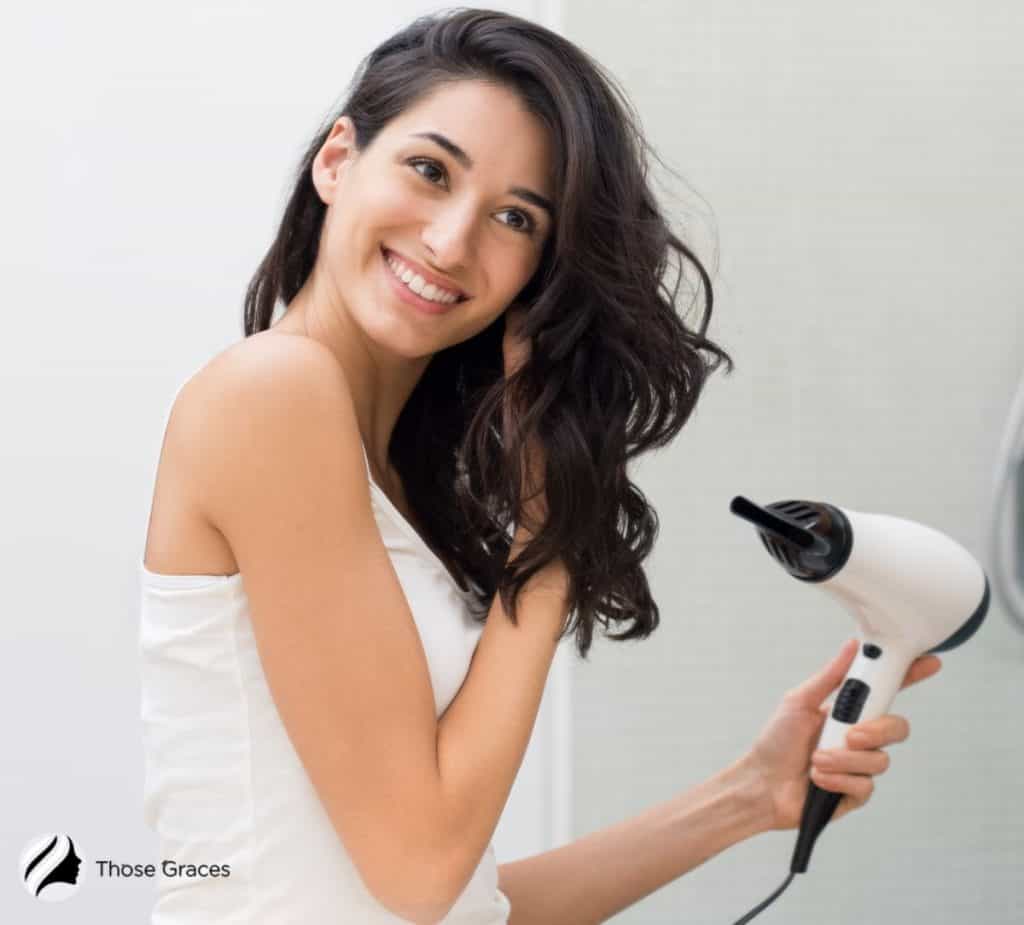 Using these tools for blow-drying hair efficiently gives you an awesome blowout style for your medium-length hair.
What Hairstyle Options Do You Have When Blow Drying Mid-Length Hair?
With over a decade of experience in hair & makeup, I can say that I could produce various hairstyles and options for coarse hair, thin hair, messy hair, or any other type of hair.
And in my years of experience, the best and most common hairstyle options you can achieve for drying medium-length or shoulder-length hair are:
1. Beachy Waves
Beachy waves are relaxed curls or waves that are volumized, big and thick. They're typical for women or ladies and are usually done with the help of a curling iron.
2. Bohemian Waves
Bohemian waves or boho waves, for short, are a type of wavy hairstyle that is 70s inspired.
It's a lot similar to what beachy waves look like, but it's a more classic blowout and more traditional looking.
3. Contemporary Blowout Style
This type of hairstyle is more common in men than in women. It's a modern-day type of look that resembles a mid-ranged afro hairstyle.
I recommend this hairstyle for men with messy hair because it makes it look neater and cleaner.
4. Billowy Curls
The billowy curls style is a type of hairdo that is thick, full, and puffy simultaneously. It's usually done for shoulder-length hair. It's usually identified as wavy and curly.
These are among the most common hairstyles I've encountered and done in my experience.
Of course, this doesn't mean that medium-length hairstyles are limited to these.
There's still a multitude of styles you can do for medium-length, coarse hair!
Now, I'll give you a step-by-step process of blow-drying medium hair!
How to Properly Blowout Medium Length Hair [Complete Step-by-Step Guide]
Different hairstylists have different ways and processes of blow-drying medium-length hair. But after spending countless hours working with hair, I found this method to be the best and most effective.
Step 1: Wash Your Hair and Dry
The first step is to wash your hair with a mild shampoo. Make sure that you clean it properly to rid it of all the dust and dirt that has accumulated for the entire day.
After you wash it, towel dry your hair. You don't really need to dry it out completely, do it just so that it's not soaking wet.`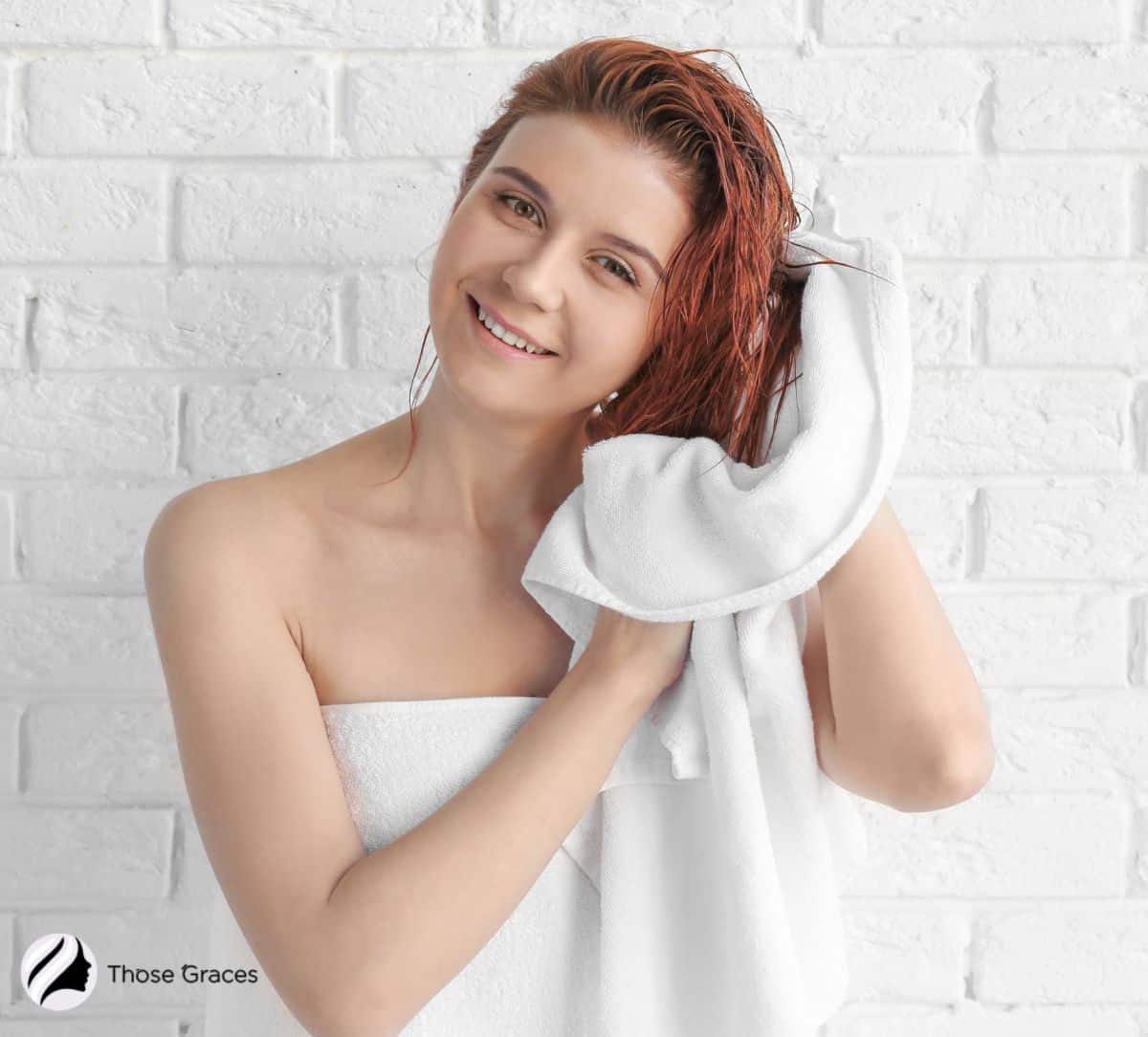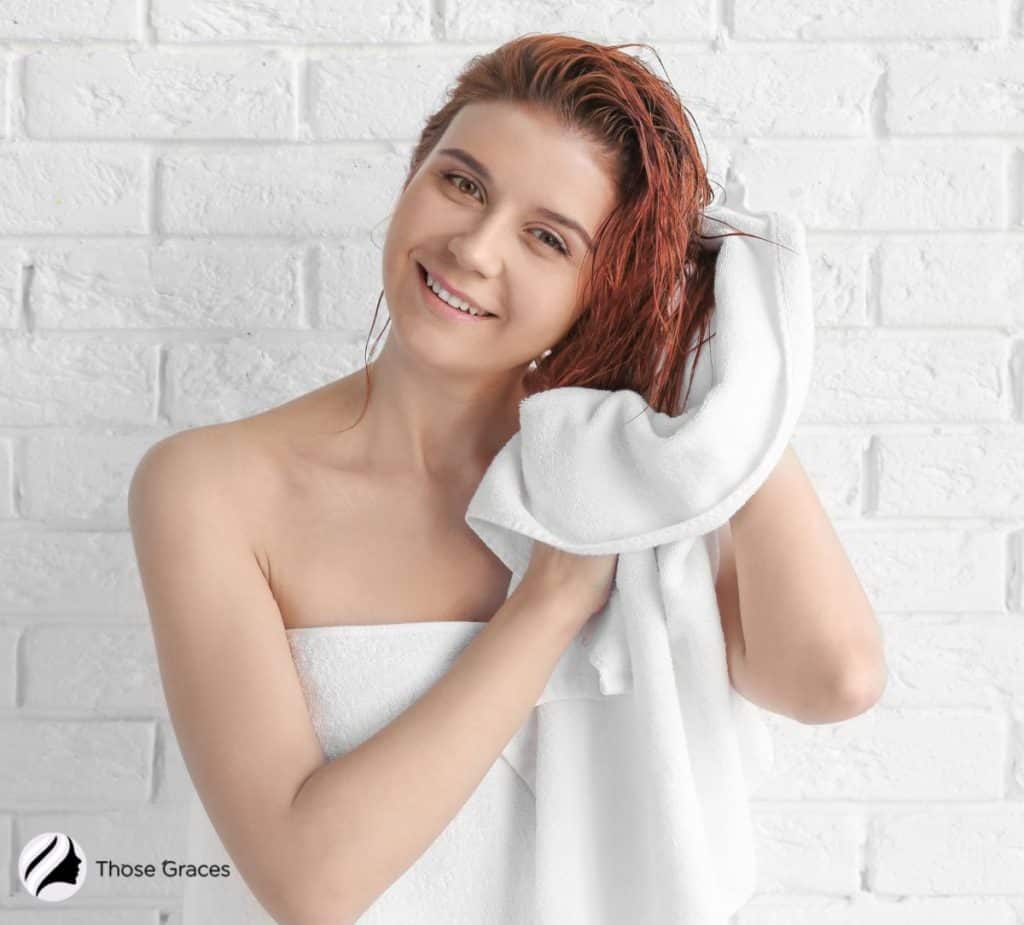 Step 2: Apply Heat Protectant to your Hair
When you're done towel drying your hair, the next step is to apply a heat protectant to it. I usually squeeze it in a pea-sized amount on my palms. Then, I work with it gently through the hair.
Focus on applying it on your hair shaft and hair cuticle because this is where you'll usually see the frizz.
Step 3: Smoothen and Detangle your Hair
Once applied, what you want to do next is smoothen and detangle the hair. This is where the importance of a paddle brush or an oval brush comes from.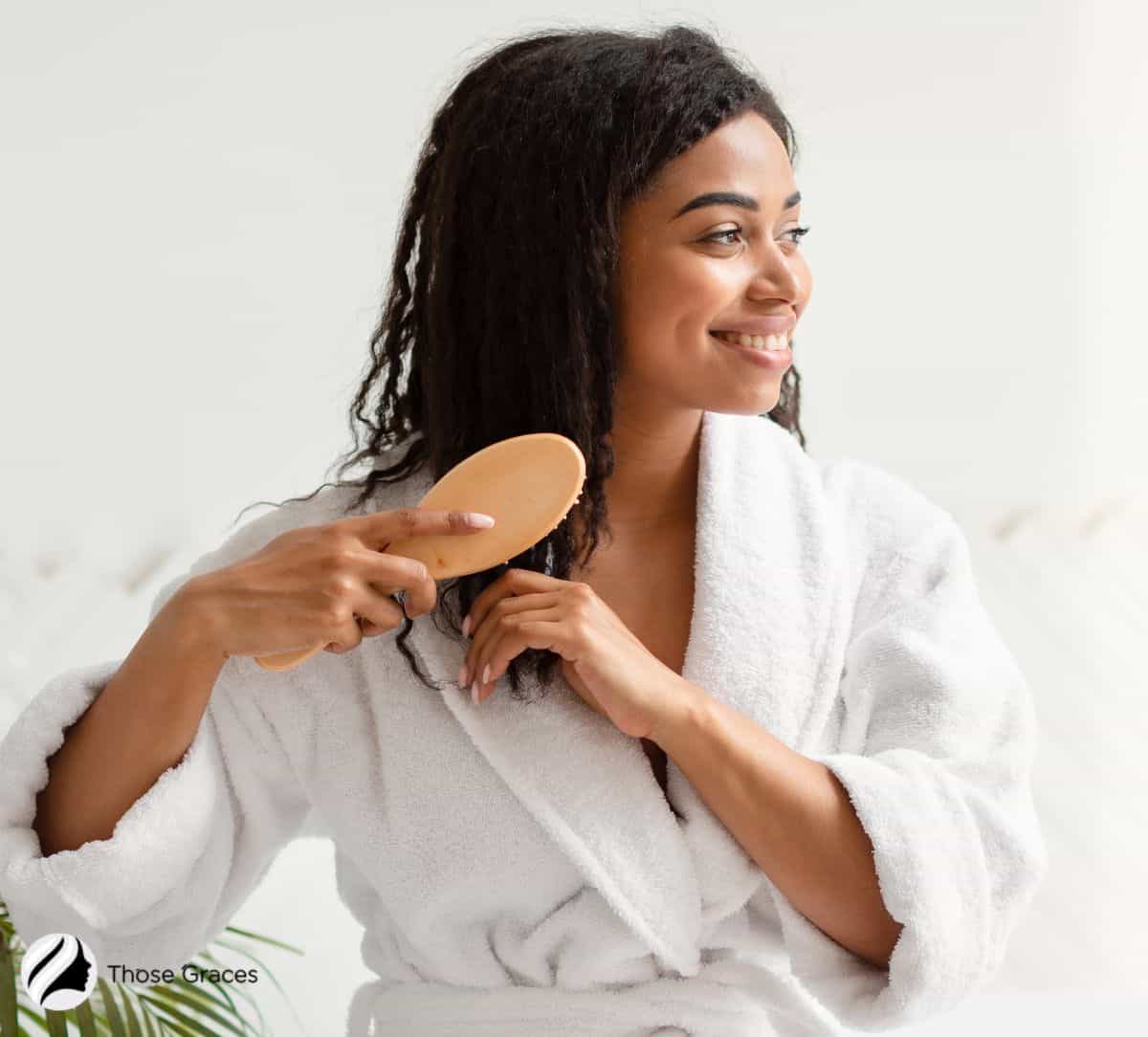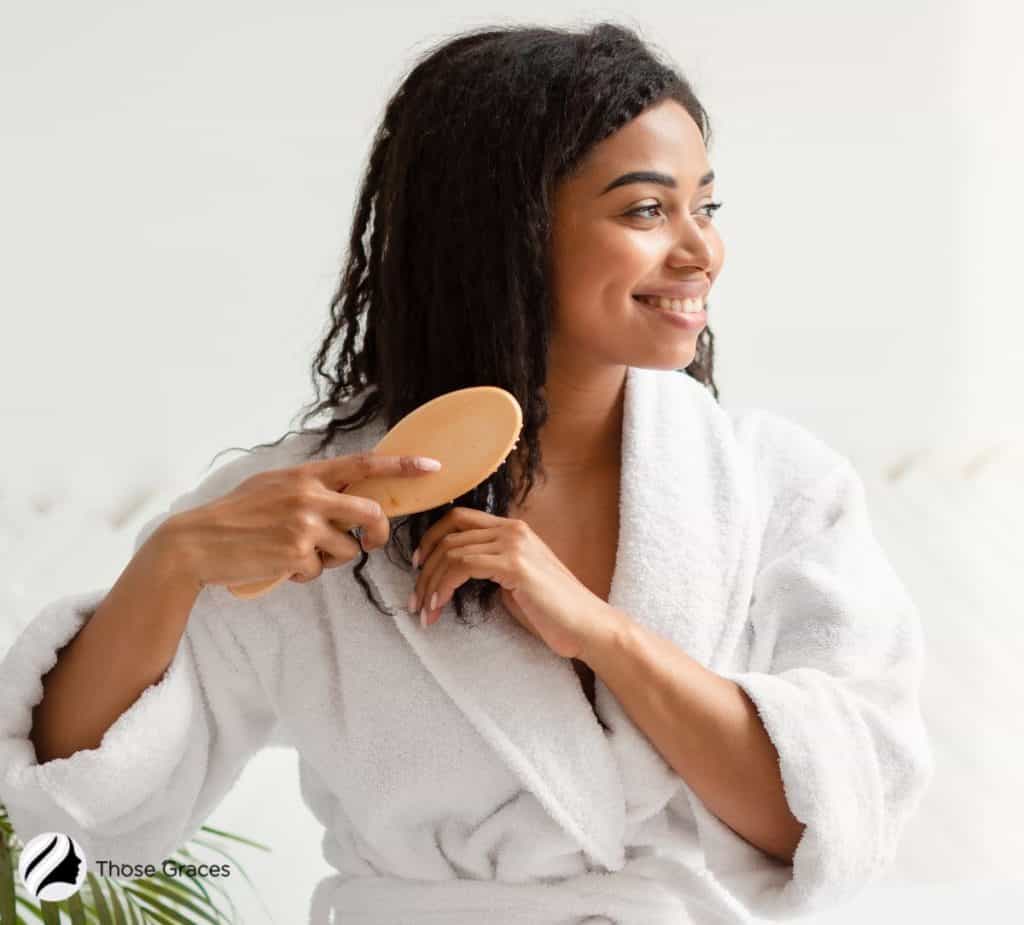 Detangle the knots that have accumulated in your hair. I typically use a blow dryer to help and assist with untwisting the knots.
Step 4: Divide Into Four (4) Different Portions of Hair
When that's done, try to divide and group your hair into different sections. Doing so will allow you to dry a specific portion of hair separately, making it dry faster, swifter, and more efficiently.
The best way to do it is by sectioning it via the back, top, right and left parts of your crown.
Step 5: Start the Blow Drying Process
When that's all done, assemble your hairdryer by attaching the nozzle or the concentrator and start with the blow drying process!
Use the brush to guide the airflow, and work on drying it with how you move the brush. Keep on drying it until you cover your entire head of hair.
Here's a video you can watch to visualize how you can blow out your hair like a professional hairstylist!
FAQs
Some points might not be clear yet. So, here are some of the most frequently asked questions about it.
How Long Does Blowout Hair Last?
Blowout hairstyles usually last and hold up for at least three to five days.
What is a Blowout Haircut?
A blowout haircut is a type of hairdo that is done by blow-drying the hair and volumizing it.
The style is with the sides faded around the back and the sides. It's typical for medium-length hair and long hairstyles.
Can Short Hair Be Blown Out?
Yes, it's possible to perform a blowout on short hair, even on messy hair. In fact, there's no limit or restriction to the hairstyle you can perform a blowout on.
Conclusion
Being in the hair & makeup industry allowed me to enhance and develop my skills in improving and enhancing hairstyles.
If you ever need a guide to blowout medium-length hair in the future, you know where to find it!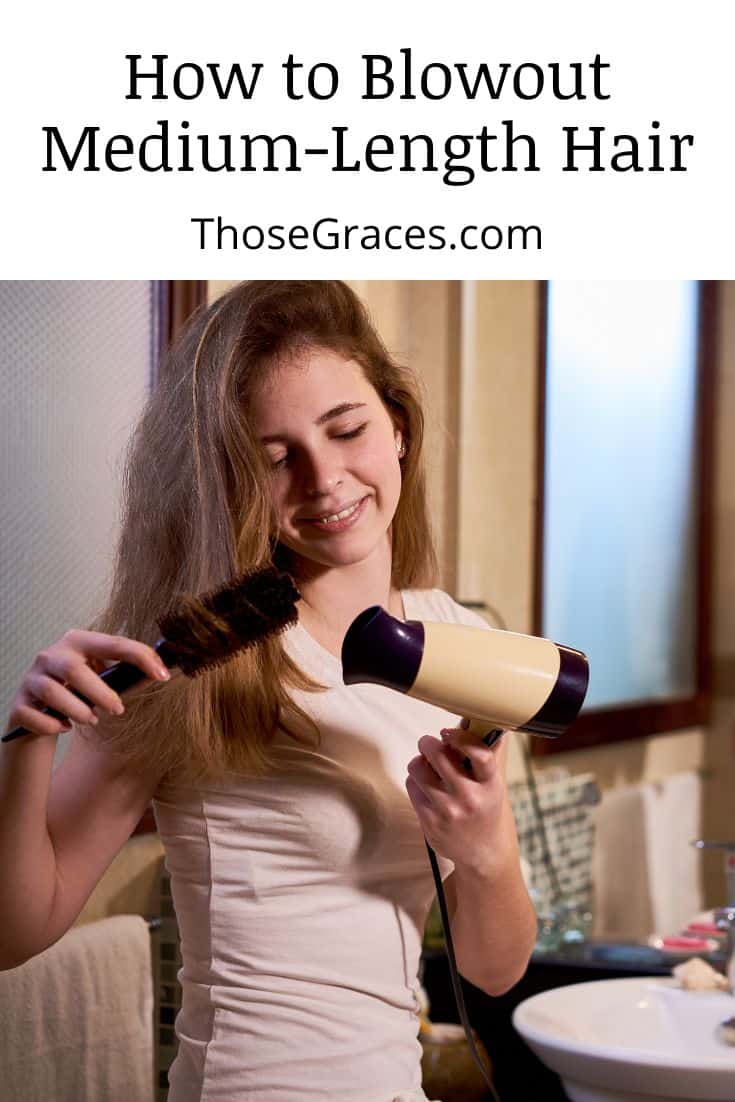 References
1. What Is a Paddle Brush? [Internet]. All Things Hair United Kingdom. 2019 [cited 2022 Feb 27]. Available from: https://www.allthingshair.com/en-uk/hair-products/hair-brush/why-you-need-a-paddle-brush/
2. Tromans C. What each setting on your hairdryer really does [Internet]. www.beautycrew.com.au. 2018 [cited 2022 Feb 28]. Available from: https://www.beautycrew.com.au/correct-way-to-use-hairdryer-settings