Learning how to blow dry men's long hair will surely be a game-changer for you.
Not only will it save you so much time, but it'll keep your mane looking magnificent for years to come!
If you're not really sure how to do it the right way, though, don't worry; I'll go over everything you need to know below!
Shall we get started, my friend?
Key Takeaways
Invest in a quality hairdryer with adjustable settings and a wide-toothed comb to detangle and smooth out the hair.
Always apply a heat protectant spray before blow-drying to prevent hair damage.
Control the airflow direction for a smoother finish, pointing the dryer nozzle downwards along the hair shaft.
Things To Consider When You Blow Dry Men's Long Hair
Let's start with the basics: the supplies you'll need and the most important things to remember.
Products Needed
1. Round Boar Bristle Brush & Wide-Toothed Comb
Prior to blow-drying, use a comb to detangle your locks, smoothen your hair, and section it off.
As your blow-dry your hair, a round brush will actually assist you in achieving styles that are otherwise quite difficult to create.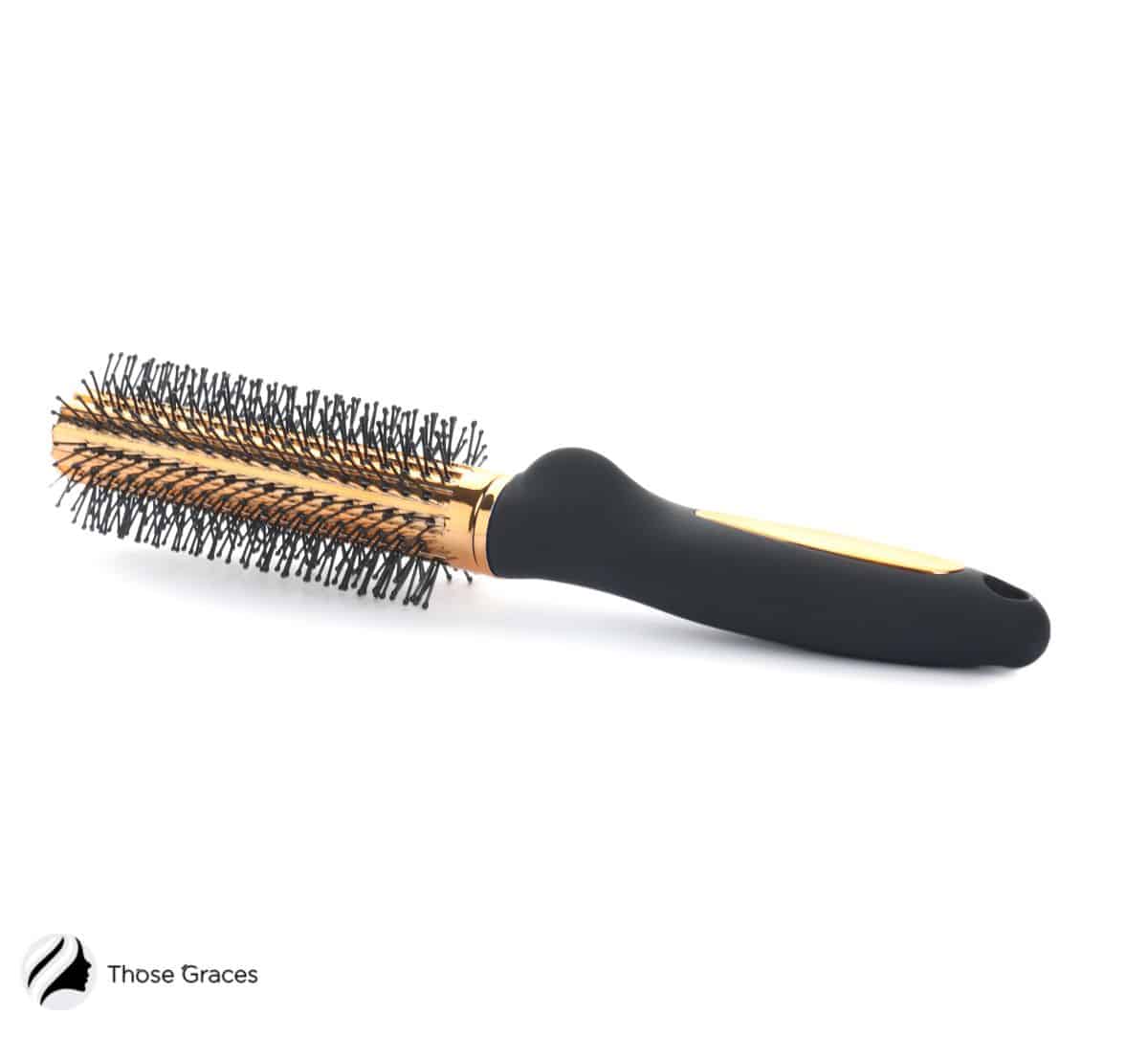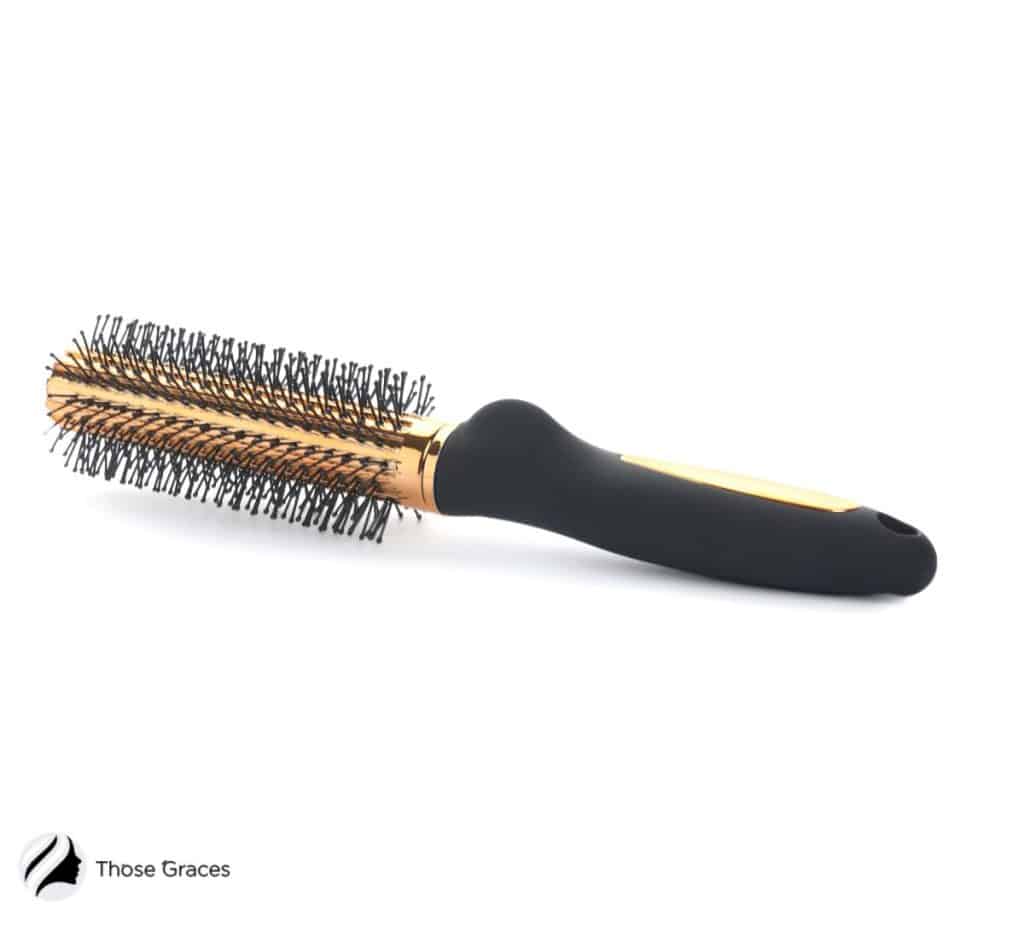 If you have very long or thick locks (or both!), I also suggest using hair clips or hairpins on sections of hair to contain your hair.
2. Nozzle-Equipped-Hair Dryer
Ensure you buy a dryer with multiple nozzles for precise and quick results. To shorten the process, use a wide nozzle.
In contrast, use a narrow nozzle instead for perfect results for styles needing more precision. Check our list of the best blow dryer to straighten hair.
3. Hair Products
Maintaining a hair care routine with the right products will protect your hair from damage from heat. At the very least, you'll want a heat protectant spray.
Leave-in conditioners are also great for keeping hair healthy. If you have damaged, brittle, and bleached hair, use a hair mask regularly for softer locks.
You can usually find everything you need for one right in your kitchen!
You can even apply a gentle hairstyling spray or hair serum if you want your hairstyle to last longer.
Time & Preparation
The duration of blow-drying will vary based on the style you desire, hair texture, and hair type. Generally, it takes extra time to dry thicker hair.
That's because, as Rudy's Barbershop's manager of education and barber Jen Bennett states,
"The coarser and curlier the hair texture, the more moisture it needs."
For instance, short hair takes around five to ten minutes for a blowout at home. In comparison, oily hair, messy hair, or coarser hair will take you about fifteen to thirty minutes.
But be ready to invest more time if you use more styling tools or wish to dry wavy/ curly hair.
For those gents with natural curls, check out our guide on how to blow dry men's curly hair to ensure defined and frizz-free curls.
What Should I Put On My Hair Before Blow Drying?
A Good Shampoo
Since we usually blow dry our hair after washing it, it makes sense to start with a really good shampoo.
Your goal here is to assist your hair in retaining ample moisture and natural oils even after exposure to the heat from the dryer.
For that purpose, regardless of whether it is for men's or women's hair, I suggest applying a moisturizing shampoo & conditioner. That will also help you minimize frizzy hair, dryness, and breakages.
If your hair is very dry, use a leave-in conditioner after your regular shampoo and conditioner.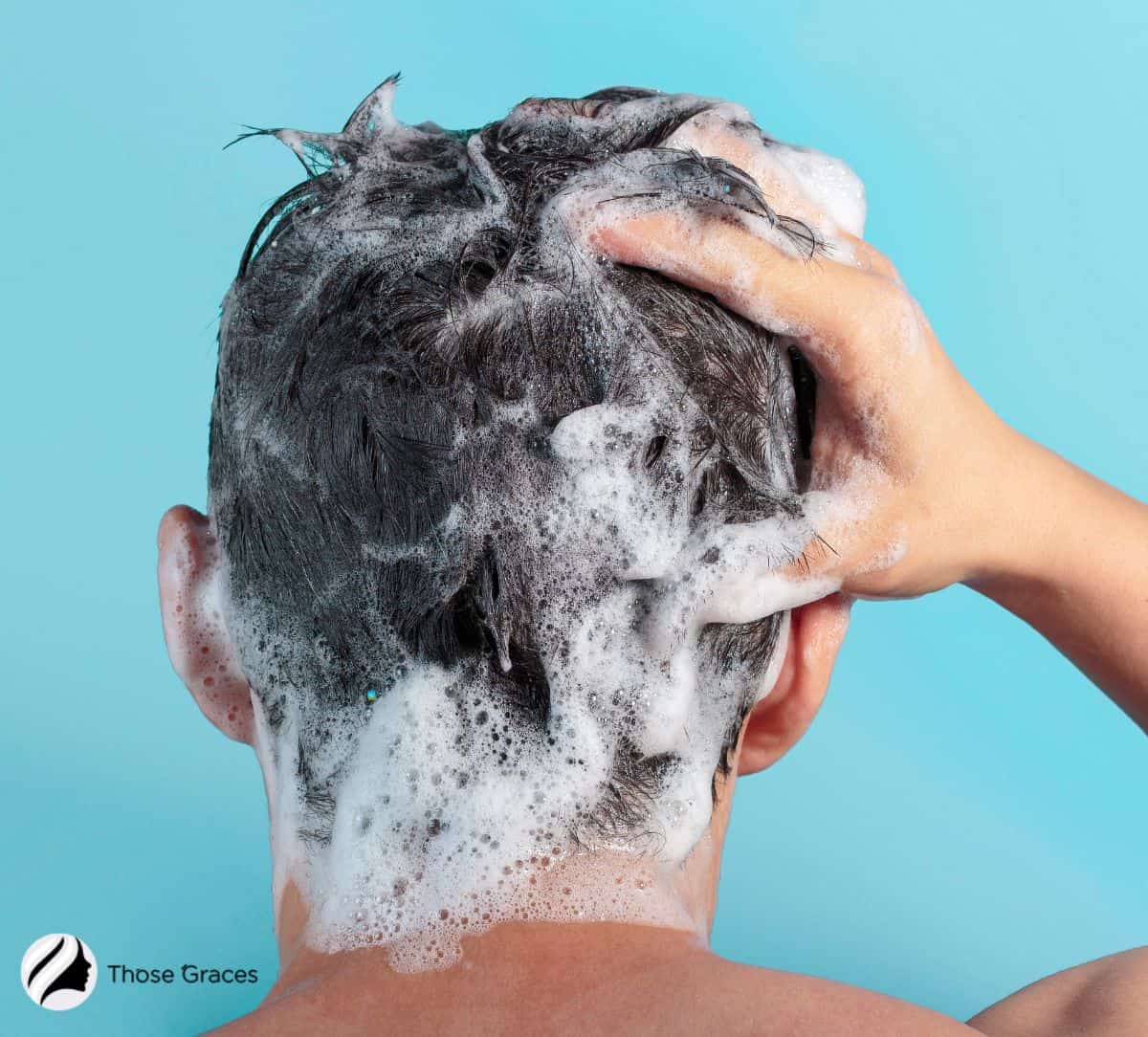 A Towel For Blotting
Right after washing, use a clean towel for blotting to get rid of excess moisture. Avoid damaging your hair by twisting, squeezing, or rubbing it with the towel.
Now, you can use your regular bath towel, which will be fine. However, I prefer a microfiber towel because they're better at absorbing moisture without damaging my hair.
A Wide-tooth Comb for Detangling
Styling your hair will become much easier if you section it off. Get rid of tangled hair or knots by using a comb. That will also assist you in drying your long hair more uniformly.
Heat Protectant
The heat from the blow dryer is capable of causing immense damage to your long hair. Hair mousse or heat protectant spray protects your delicate hair from heat damage.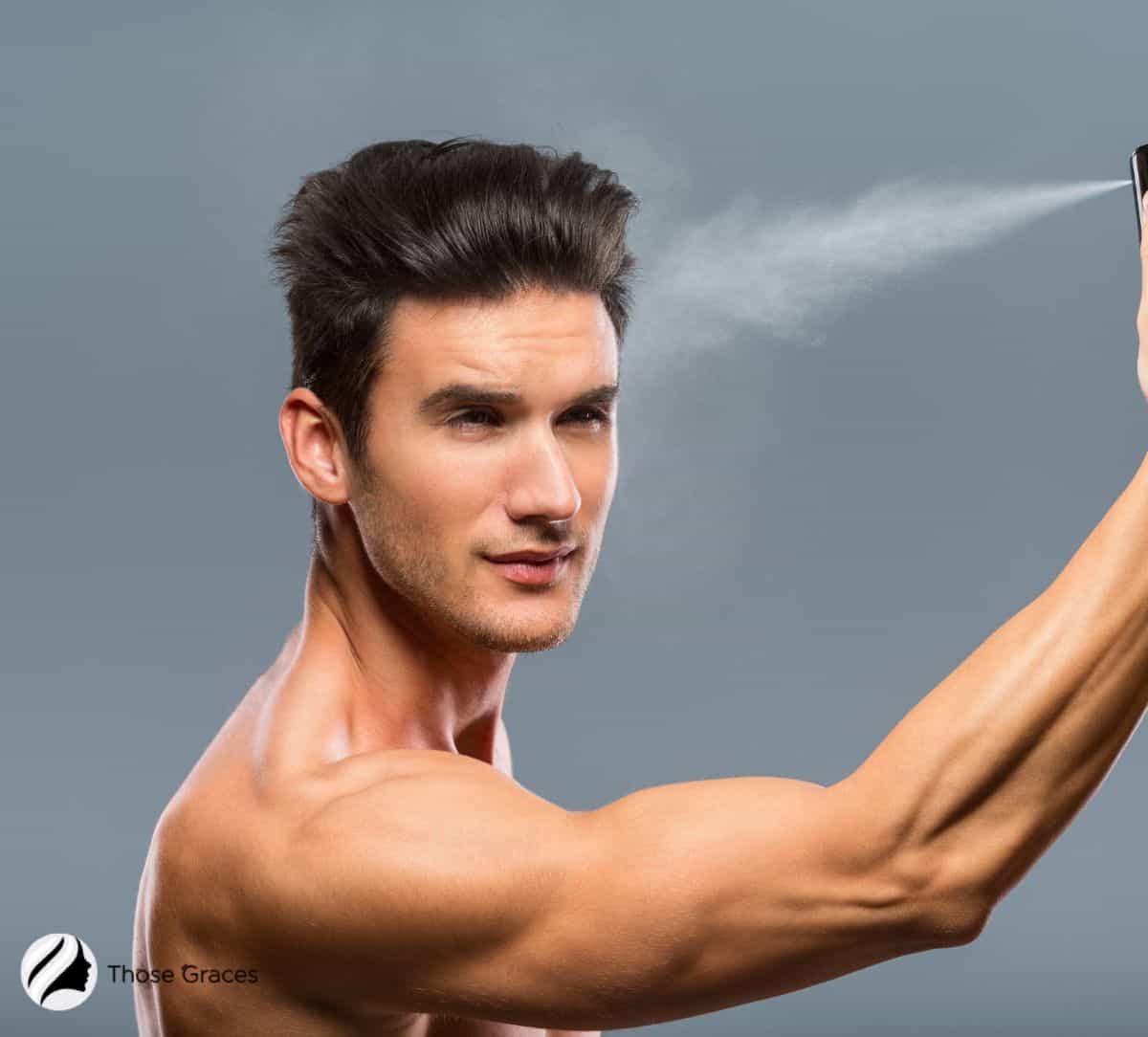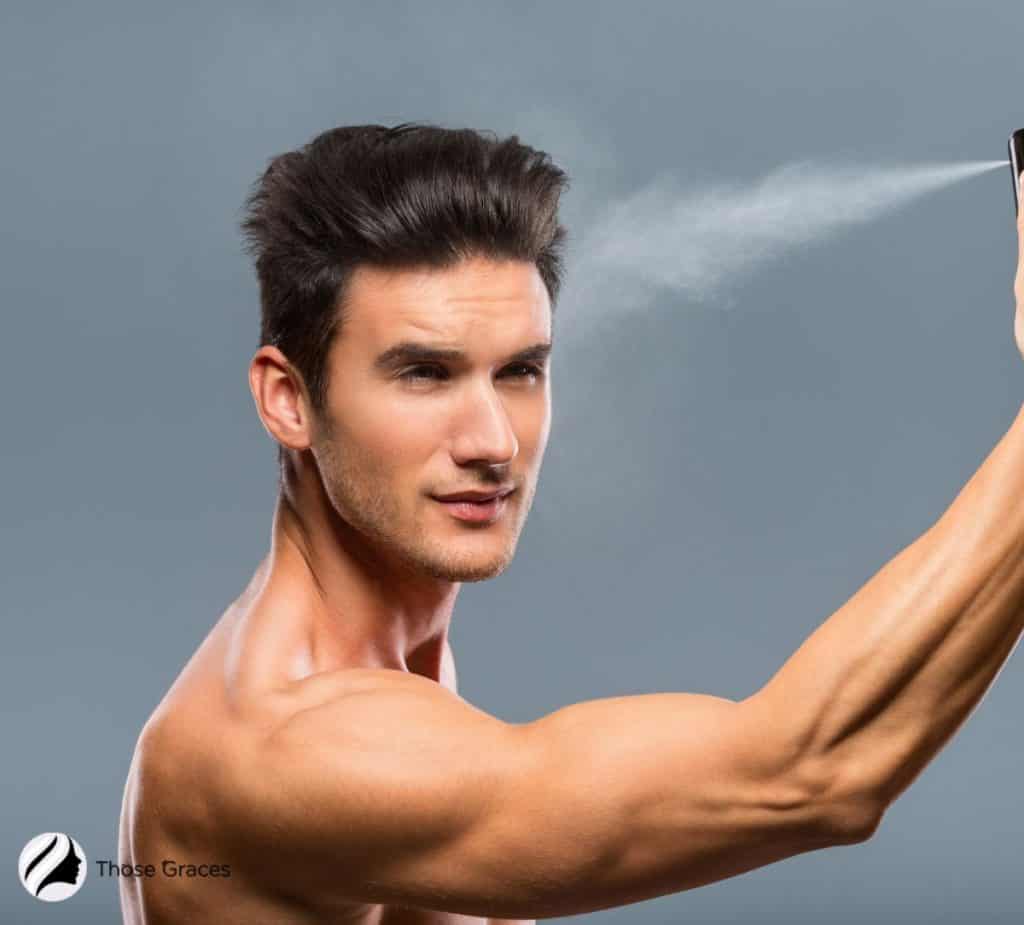 How To Blow Dry Men Long Hair Tutorial
Now let's get into that step-by-step tutorial I promised you!
Step 1: Begin by drying your long hair using a towel.
Blow drying comes only after drying your wet hair with a microfiber towel. Make sure to remove excess moisture, as explained in detail by Jorge in his YouTube video at the end of this tutorial.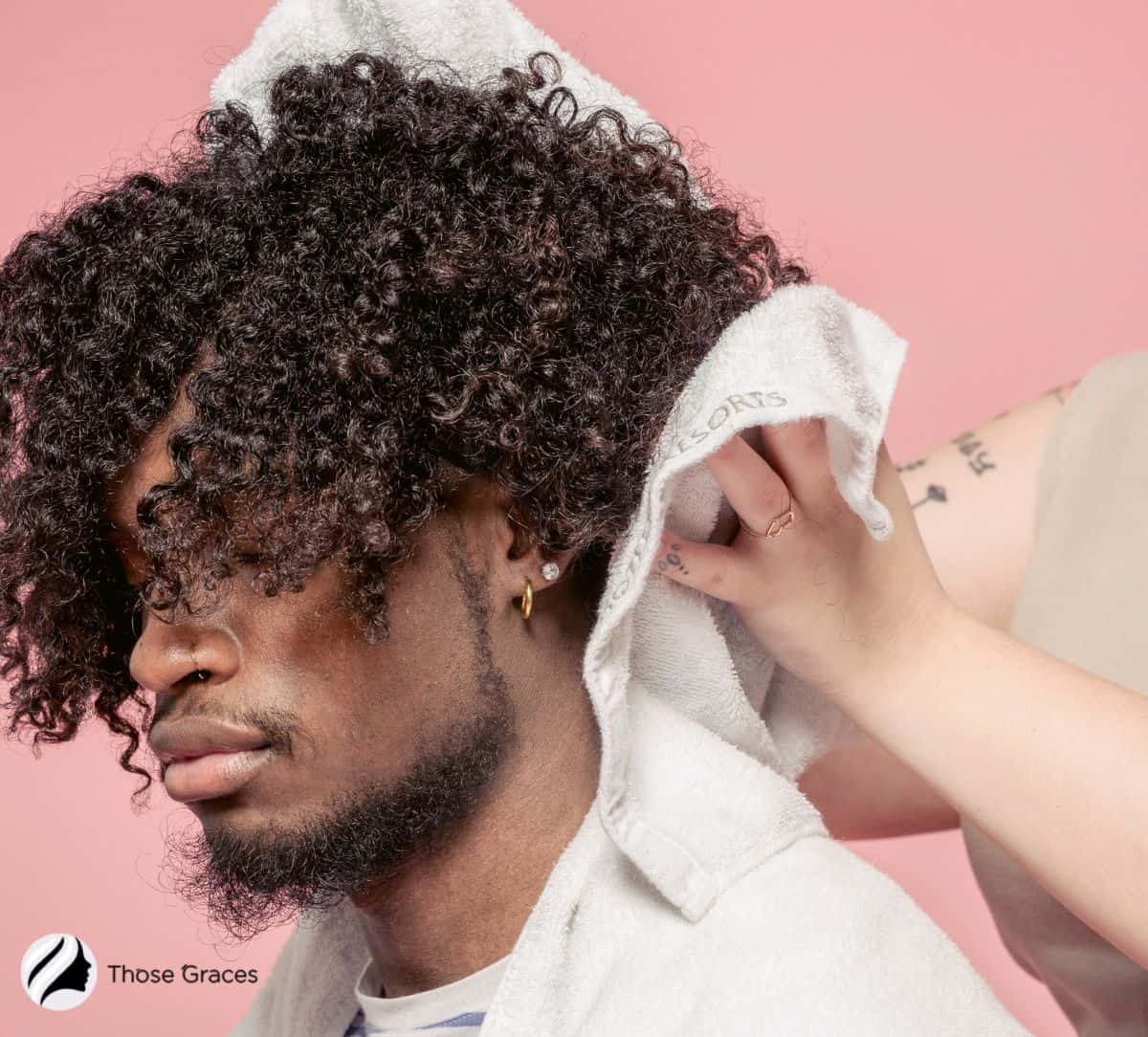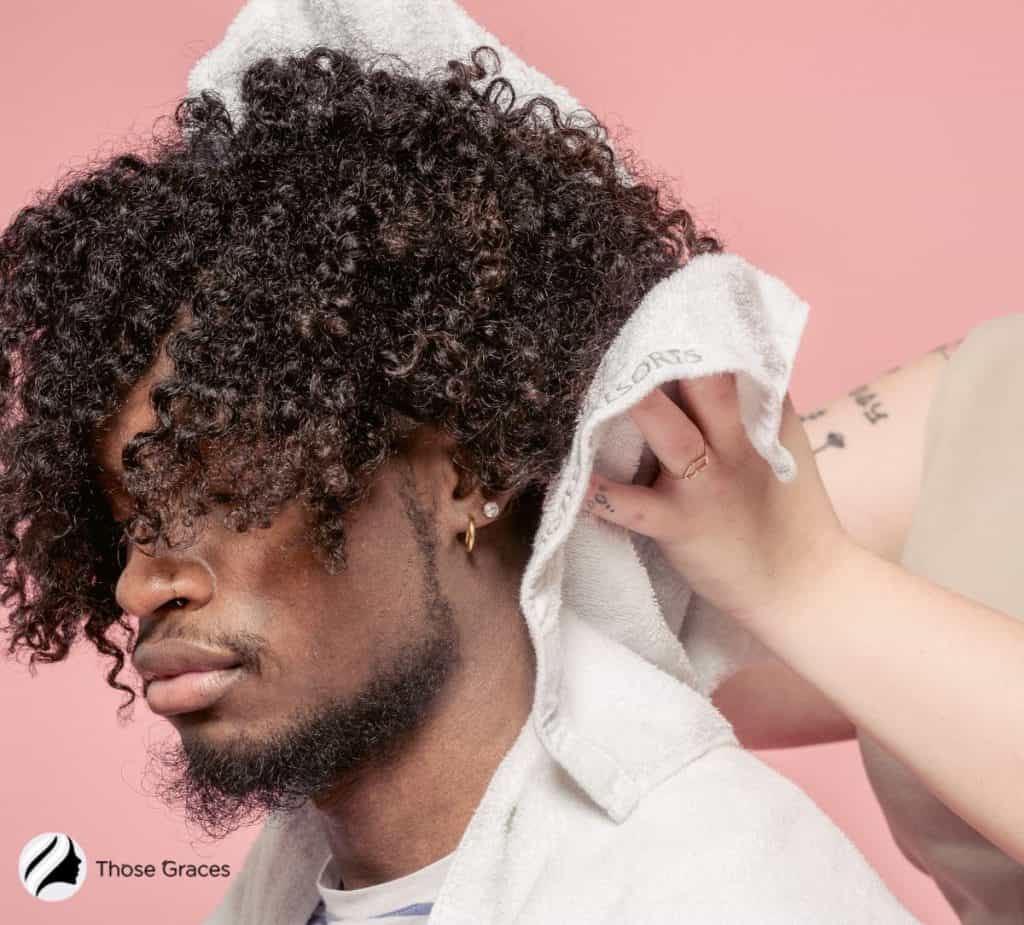 Step 2: Apply your heat protectant.
Cover every strand of your damp hair from roots with a non-aggressive heat protectant. You must not skip this process since you use direct heat to avoid hair damage.
Step 3: Use a comb to create sections.
In my opinion, and I doubt anyone will disagree that it becomes much more convenient and easier to blow dry once partings are created.
A front, right, and left parting for your long hair will be ample. You can use hair clips or hairpins to secure each section.
Step 4: Start blow drying.
I will divide this step into two: one for blow-drying your front hair and the other for the side hair.
Drying the Hair on the side of your head
Before you dry the front of your hair, I suggest you deal with the right and left sections first. Place your brush under one section and aim your blow dryer at it. Repeat until all side sections are dry.
EXTRA TIP: Wrap the sections around the brush while blow-drying if you want wavy hair. Move the round brush along the shaft if you have smooth or straight hair.
Drying the hair on the front of your head
Brush your top hair backward while lifting it using a round brush. As you do that, continually blow-dry your long hair at the lowest or medium heat.
I'm all for this technique since you're drying your hair and adding the needed volume. If you want the "messy" look, run your fingertips through your dry hair.
Step 5: Finishing touches.
Blast your head with some cold hair to set the style in place.
Sometimes, I finish the process by applying hair spray to keep the style in place for longer. You can also follow suit and do the same.
If you're unsure how to blow-dry your long hair, check out this YouTube tutorial by YouTuber Jorge Fernando. Skip to the time stamp 5:15 for the tutorial:
FAQs
What causes some men to have frizzy hair, and how to treat it?
Humid and hot weather are the biggest culprits behind frizzy hair, especially if you have wavy or curly locks. If you've got extremely frizzy hair, I recommend you change your hair care routine.
How do I maintain my long hair?
Maintenance of long hair for men starts with the right efficient tools. You'll need grooming tools such as a tough brush with natural bristles and a wide-tooth comb.
I would also suggest you use cloth-coated bands if you're rocking a ponytail.
Conclusion
With that said, I close my guide on how to blow dry men's long hair. Adopting this routine from the comfort of your home will enhance your blow-drying skills.
Once again, I urge you to section your hair and use a mild hair protectant. With these easy and efficient tips, spoil yourself with a glorious blowout!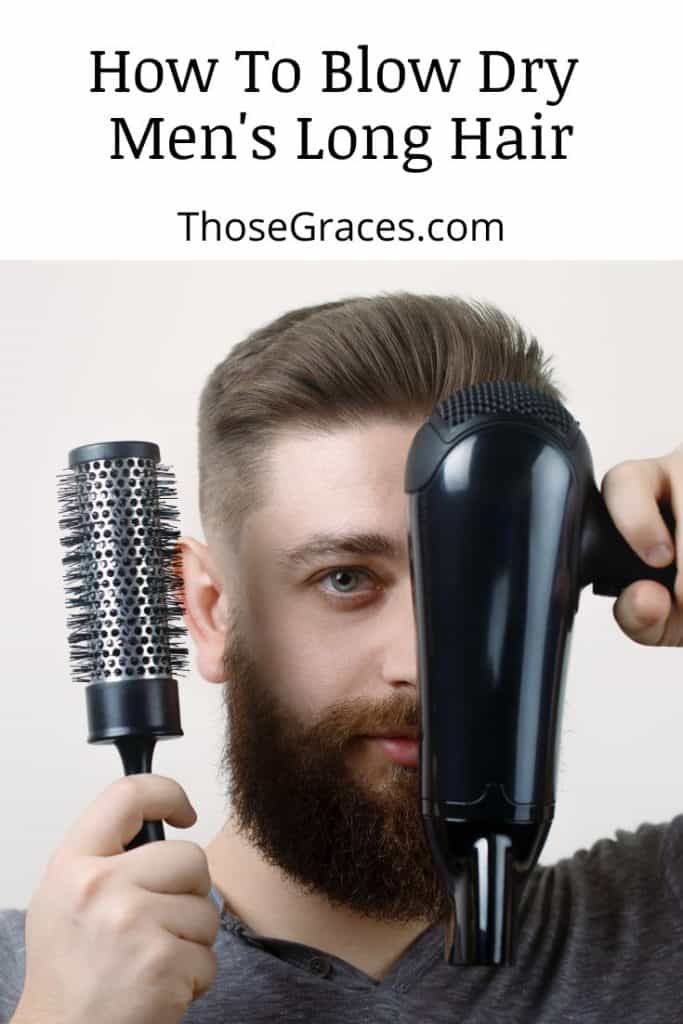 Do you have more tips on how to blow dry long men hair? We'd love to hear them below!
References
Cherney, Kristeen. 2018. "How to Stop Hair Breakage." Healthline. Healthline Media. January 4, 2018. https://www.healthline.com/health/hair-breakage#hair-ties.
march, Bridget. 2017. "Why Using a Hairdryer Is Actually Better for Your Hair than Air-Drying." Harper's BAZAAR. Harper's BAZAAR. August 9, 2017. https://www.harpersbazaar.com/uk/beauty/hair/news/a43154/hairdryer-better-than-air-drying/.
Stessman, Emma. 2021. "7 Microfiber Towels and Wraps to Help Reduce Frizz – TODAY." TODAY.com. TODAY. April 20, 2021. https://www.today.com/shop/best-microfiber-hair-towels-t215591.