I'm sure you don't want to try tanning and make your skin turn orange!
Don't worry!
This won't happen to you because here I'll show you the facts on what is the best UV for tanning.
Some people might think that the best UV for tanning is the one with the highest SPF rating, but this isn't true.
Read more to learn!
What is the UV Index?
The UV Index [1] is a measure of the intensity of the ultraviolet radiation reaching the ground.
It is a useful tool to predict how much time people can spend outside before they need to apply sunscreen.
The index indicates the strength of UV rays in a particular location. It is measured on a scale from 0 to 12, with 0 being no exposure to UV radiation and 12 being extreme exposure.
READ MORE: How to Tan Outside Privately?
UV Rays
UV rays are electromagnetic waves that have a shorter wavelength than visible light. The sun emits UV rays in the form of light and heat.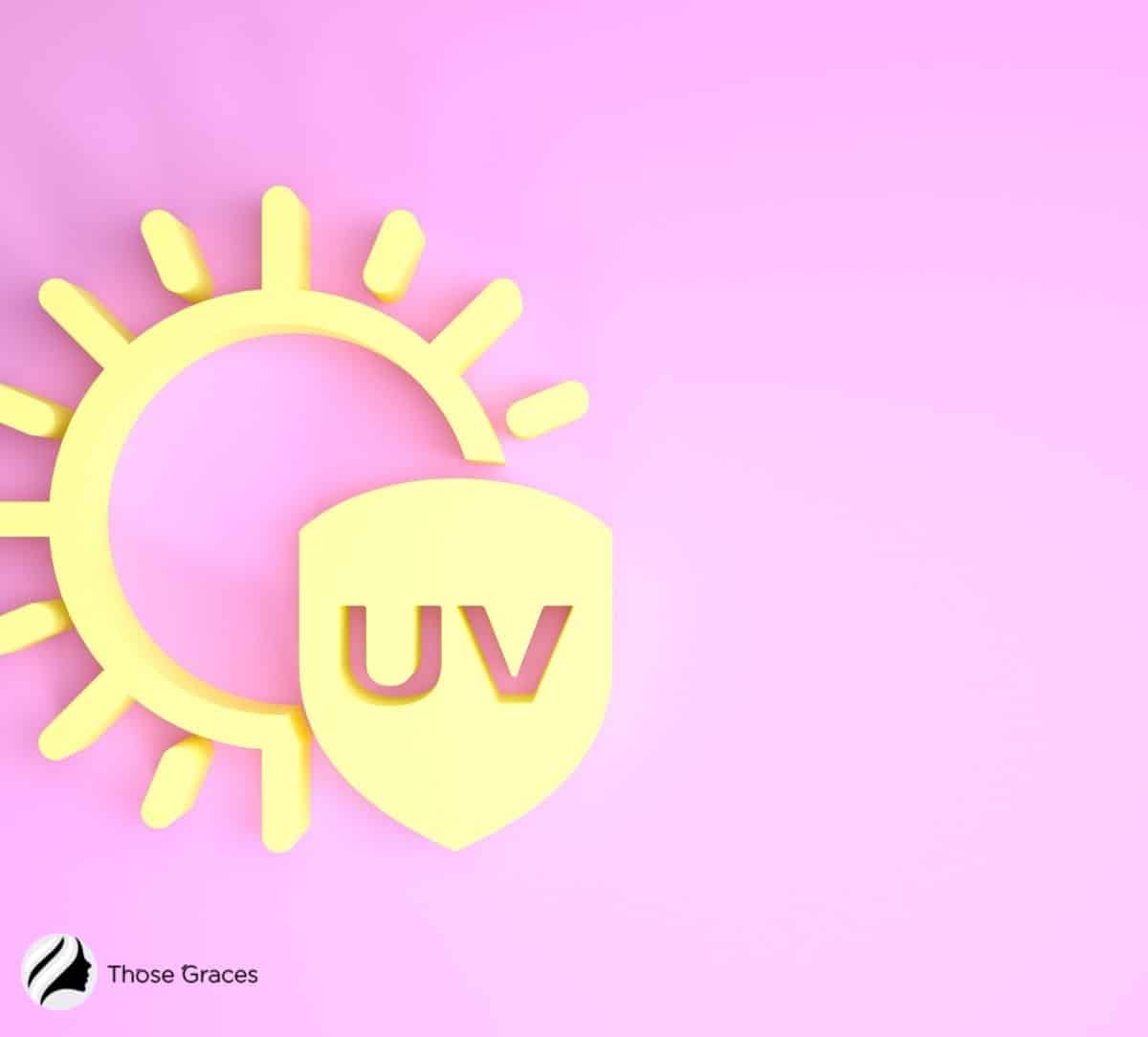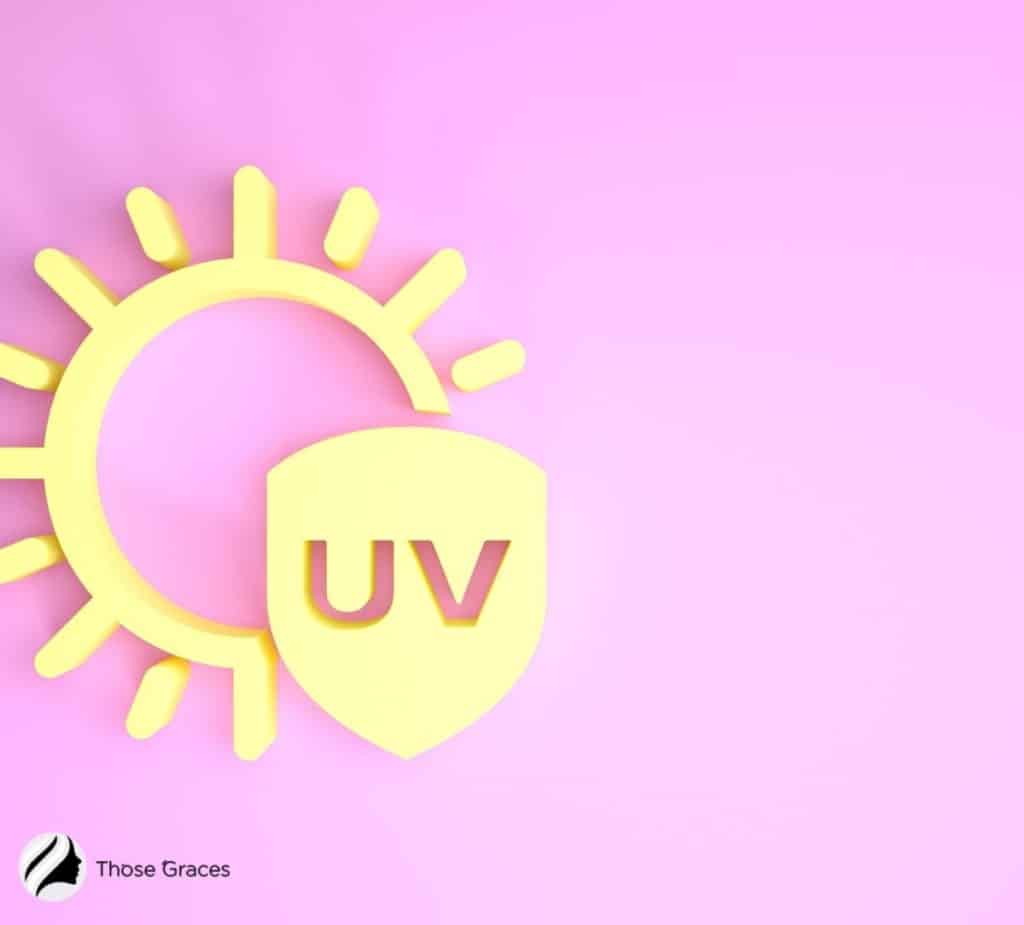 The earth's atmosphere blocks most of the UV rays from reaching the surface of the planet.
Researchers [2] have claimed that "The most common modifiable risk factor for skin cancer is exposure to ultraviolet radiation (UV)" which stresses the fact that safety measures should be taken.
Check out this video about the best outdoor tanning lotions.
UV Radiation
Ultraviolet radiation is a type of electromagnetic radiation with a wavelength shorter than visible light, and it is also known as UV.
It can be found in sunlight and artificial sources, such as mercury lamps and tanning beds. Even though UV radiation is invisible to the human eye, it can cause damage to the skin.
So it's important to protect yourself from UV rays because they are linked to premature aging, risk for skin cancer, cataracts, and other vision problems.
Here is a great video on what is a UV index.
Make sure to check our list of the best tanning lamp you can use.
List of UV Index
The index [3] is expressed as an index number on a scale from 0 to 12, with 12 being the highest.
The index number is calculated using measurements of erythemal ultraviolet radiation at wavelengths between 280 and 400 nanometers.
0 to 2: low danger from sun rays.
3 to 5: moderate risk of harm from sun exposure.
6 to 7: high risk of harm from sun exposure.
8 to 10: very high danger from sun rays.
11 or more: extreme danger.
Want to avoid Hives from Tanning Bed and treat any rash? Watch this video below:
What is the Best UV for Tanning?
The higher the UV Index, the faster your skin can get tan. Make sure the UV Index is not over 5 or it could cause skin sensitivity and lead to skin burns.
The best UV index for tanning is between 2 and 5, depending on your skin type. Anything above is not recommended, as it can increase the risk of skin cancer.
Wanna Know How To Tan Faster? — UVA and UVB Light
Your skin requires both UVA and UVB light [4] for an effective tan. UVA light darkens the pigment cells within your skin, whereas UVB light causes your skin to produce pigment cells, or it looks brighter.
I would recommend you only consider tanning during moderate UV conditions, otherwise, harmful sun rays could affect you.
ALSO READ: How Long Does it Take to Get a Tan?
Can You Tan in UV Index 2?
Getting a tan [5] under UV 1 or 2 is unlikely, as this shows low exposure and your skin burns minimally. It takes up to 60 minutes for the sun to affect your skin cells to get tan under this index.
Can You Tan in UV Index 3?
UV index 3 is not a high enough UV index to tan. It's possible to get a tan in this UV index, but it tans little or not at all. Plus, it will take approximately 45 minutes for the tan to appear.
Can You Get a Tan With a UV Index of 4?
Yes, you can tan with a UV index of 4, but it will take more time to do so. You just need to be in the sun for longer periods of time.
A UV index of 4 means that there is a low risk of harm from unprotected exposure to sunlight. So don't worry! Tanning under a UV index of 4 rarely burns your skin.
Can You Get Tan With a UV Index of 6?
An index level of 6 means there is high exposure to the sun. It means that sunburn could occur after just a few minutes in the sun — here the tanning process takes up to 15 to 20 minutes.
Safety Measures
Here are some tips [5] you should always consider about the UV Index while tanning:
Dermatologists [6] have recommended wearing sunscreen with an SPF of at least 30 or a tanning lotion every day.
Use a broad-spectrum UVA/UVB sunscreen that protects against both UVA and UVB rays.
Be mindful of your skin tone. If you have fair skin that burns easily, use a lower SPF.
Avoid peak time of day when the sun is strongest (between 11 am—3 pm).
READ MORE: How Long Does it Take to Tan on a Cloudy Day?
FAQs
Does a higher UV mean a better tan?
A higher UV index does not mean that you will get a better tan than someone with a lower one. The higher the UV number, the more likely it is for someone to get a sunburn.
But will a sunburn turn into a tan? That may be unlikely.
Does UV affect Tanning?
Yes, UV light can affect the amount of melanin production in your skin, which will make you tanner. UV rays can cause tanning, depending on the intensity.
How to reduce UV exposure?
The UV exposure can be reduced by wearing sun-protective clothing, sunglasses or sunscreen. You can also protect your skin by using a parasol or umbrella when you are outside.
How long should you tan with a UV Index of 9?
You should not tan with a UV Index of 9 because it can cause skin damage and premature aging. Skin damage is caused by DNA damage in your cells, which can increase skin cancer risk and other diseases later in life.
Conclusion
Many people are concerned about the harmful effects of UV tanning. However, it is important to remember that you should not overdo it.
Now, you know what is the UV tanning index and all necessary precautions that should be taken while tanning.
The best UV for tanning is the one that offers the most amount of protection from the sun. It should also be able to offer the best distribution of UV light.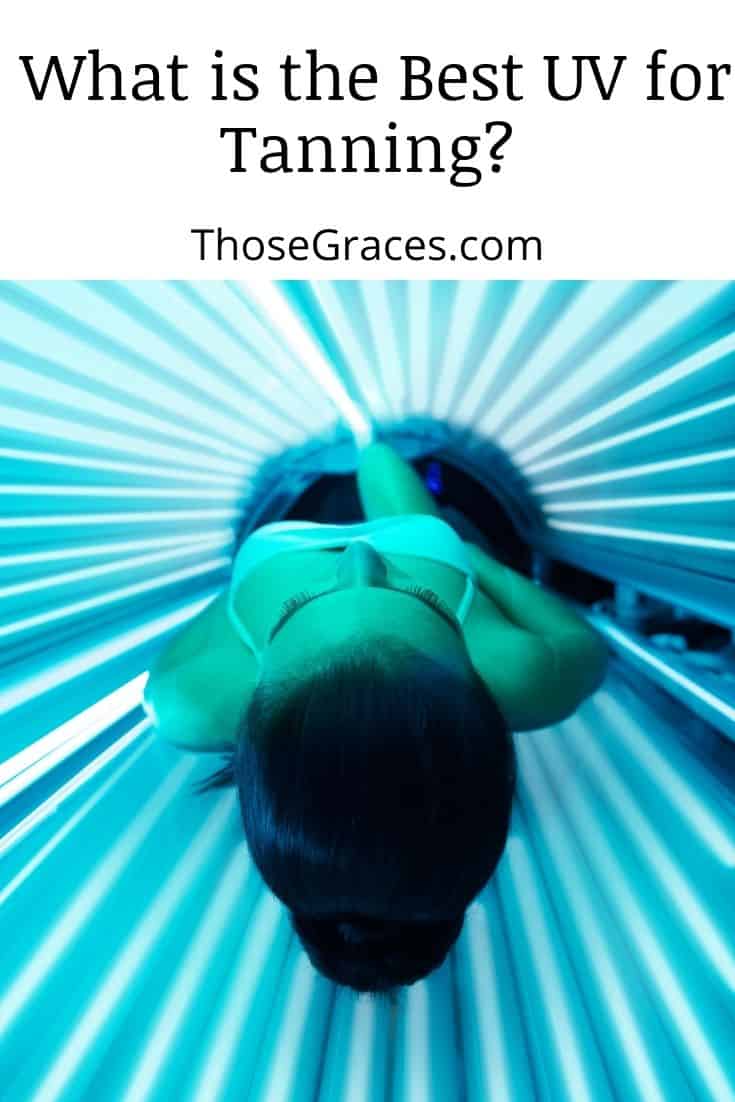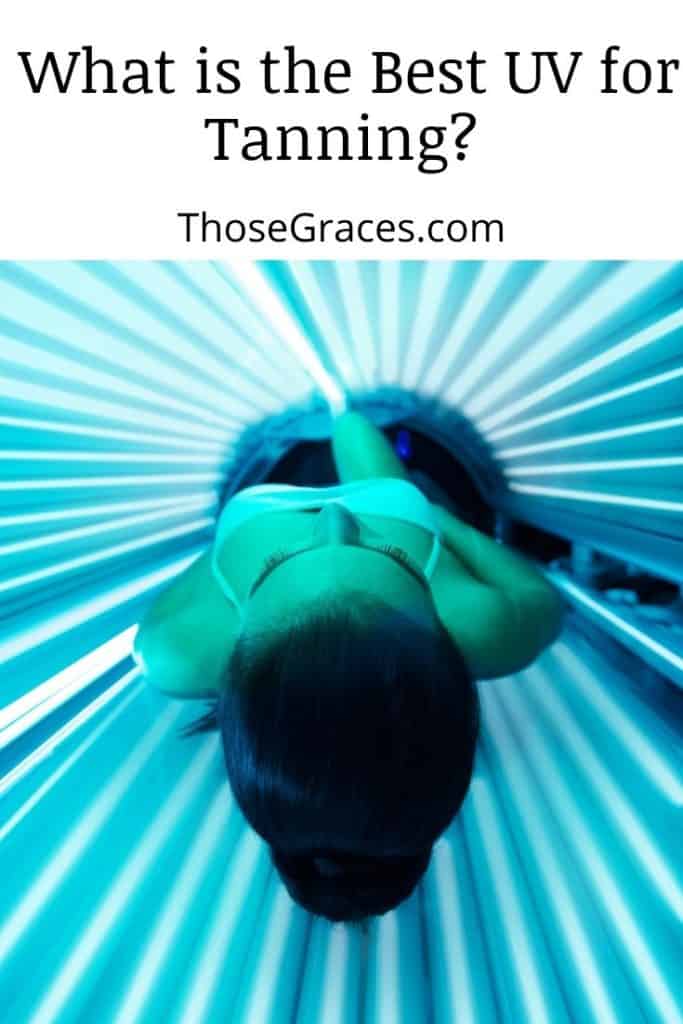 References
1. World Health Organization. Radiation: The ultraviolet (UV) index [Internet]. www.who.int. [cited 2022 Mar 3]. Available from: https://www.who.int/news-room/questions-and-answers/item/radiation-the-ultraviolet-(uv)-index#:~:text=The%20UVI%20is%20a%20measure
2. Watson M, Holman DM, Maguire-Eisen M. Ultraviolet Radiation Exposure and Its Impact on Skin Cancer Risk. Seminars in Oncology Nursing [Internet]. 2016;32:241–54. Available from: https://www.ncbi.nlm.nih.gov/pmc/articles/PMC5036351/
3. US EPA,OAR. UV Index Scale | US EPA [Internet]. US EPA. 2019. Available from: https://www.epa.gov/sunsafety/uv-index-scale-0
4. Dale Wilson B, Moon S, Armstrong F. Comprehensive Review of Ultraviolet Radiation and the Current Status on Sunscreens. The Journal of Clinical and Aesthetic Dermatology [Internet]. 2012;5:18–23. Available from: https://www.ncbi.nlm.nih.gov/pmc/articles/PMC3460660/
5. World Health Organization, World Meteorological Organization, United Nations Environment Programme, International Commission on Non-Ionizing Radiation Protection. U V I N D E X A Practical Guide [Internet]. 2002. Available from: https://www.who.int/uv/publications/en/UVIGuide.pdf
6. American Academy of Dermatology Association. Sunscreen FAQs [Internet]. www.aad.org. Available from: https://www.aad.org/public/everyday-care/sun-protection/sunscreen-patients/sunscreen-faqs#:~:text=Dermatologists%20recommend%20using%20a%20sunscreen