Are you looking for the best makeup for olive skin?
I used to spend hours looking at olive skin makeup before I got some valuable tips from beauty experts about what shades match the best my olive complexion.
So, I'm here to share my makeup secrets with you and talk about how to select the best makeup products for ethnicities with olive skin.
Just keep reading.
This post contains affiliate links. We may earn a commission when you purchase at no extra cost to you.
1. Best Foundation for Olive Skin Tones
As experts from Healthline explain, "Olive skin has both neutral and warm undertones along with green, an undertone that is considered unique to olive skin only." (1)
So, the best foundation for olive skin matches your skin undertone, usually with neutral or olive shades. But colors in all three undertones can suit your skin type.
I recommend trying NARS Sheer Glow Foundation. It's the perfect foundation shade for people with olive skin because it has a wide shade range for light to dark skin.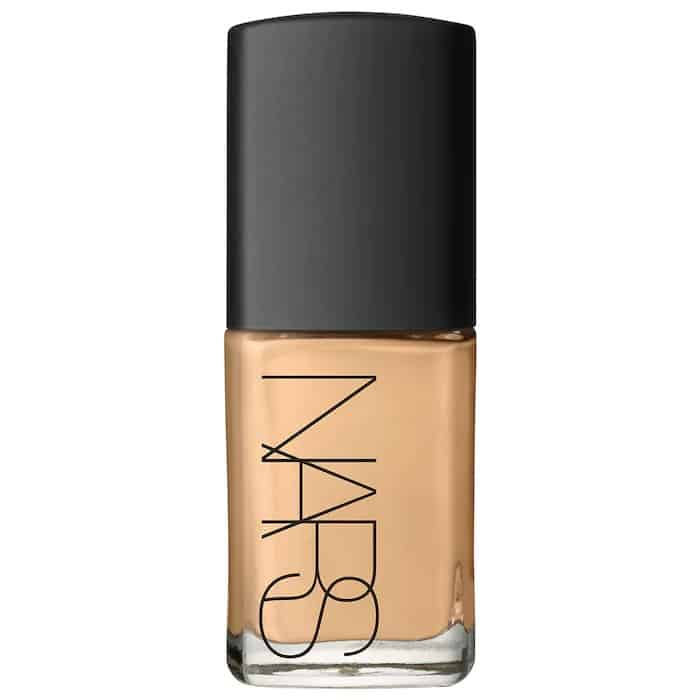 Moreover, I like NARS' foundation formula because it contains Vitamin C and turmeric to enhance the skin's complexion and protect it against free radical damage.
And now, let's talk about eyeshadows ad lipsticks for olive skin tone.
2. Best Eyeshadow for Olive Skin Tone
The best eyeshadow for olive skin is in gold, bronze, copper, red, and orange. These colors will compliment your dark olive skin complexion and enhance your looks.
Other colors can also compliment your dark skin tone, but avoid grey, white or cool colors.
My recommendation is Natasha Denona Bronze Palette. It features 15 eyeshadow shades in bronze, brown and red hues, perfect for olive-toned skin. And it has a wide range of textures.
If you want something less expensive but suitable for olive skin color, you should try Haze Obsessions Eyeshadow Palette. It has nine shades, perfect for darker or lighter skin.
3. Best Lipstick for Olive Skin Tone
Makeup artists Tara Dowburd says,
"You can wear almost all colors of lipstick from nude to peach, orange, pink and red, purple and plum." That's because olive skin has warm and neutral undertones. (2)
So, what's the best lipstick for olive skin tone? I recommend Maybelline's SuperStay Matte Ink Liquid Lipstick. It's available in a wide variety of shades, perfect for light or darker skin tones.
Maybelline's lipstick also features a high-pigmented matte finish, giving you up to 16 hours of flawless appearance. I also like its arrow tip that ensures precise application.
Avoid nude lipsticks with pink undertones. A brownish nude lipstick, such as Gabriel Cosmetics Lipstick, will complement your complexion the best. It's cruelty-free, long-lasting, and rich in Jojoba oil and Aloe vera.
4. Concealer for Olive Skin Tone
Are you struggling with dark circles that mar your olive complexion? Then I recommend Pro Longwear Concealer, shade NC 25 for the face and NW 20 for the eyes.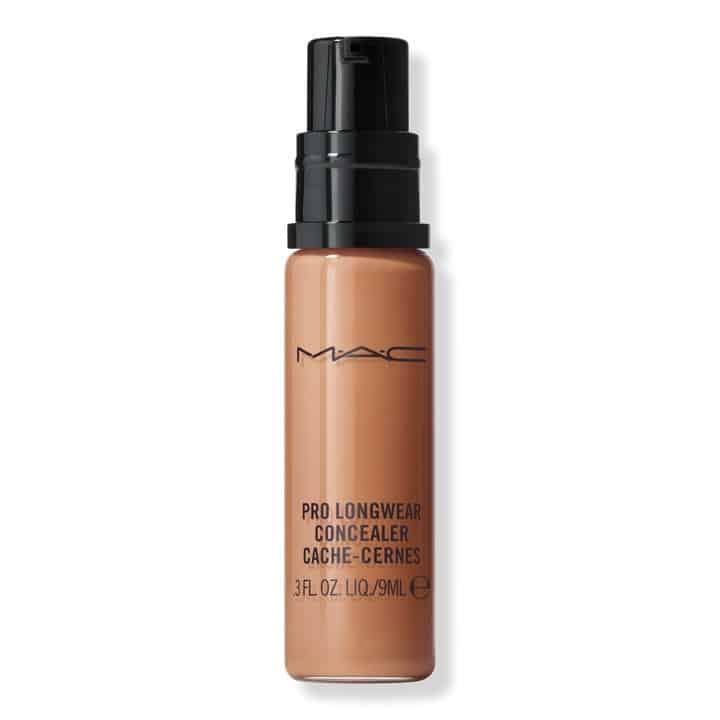 It offers full coverage for up to 24 hours and is water, sweat, and humidity-resistant. Moreover, it's fragrance-free and doesn't contain harmful chemicals.
Maybelline's Multi-Use Concealer (color 141) is also an excellent choice for people with olive skin, especially if you have golden undertones. And I love its anti-aging formula that hides all blemishes!
5. Blush for Olive Skin Tones
One of the best blush colors for olive skin is peach or bronze. Rose-toned shades can also work for some people with an olive complexion because rose compliments your green undertones.
So, my recommendation for the best blush for olive skin is Milani Baked Blush. It's available in a wide range of shades – peach, bronze, and rose.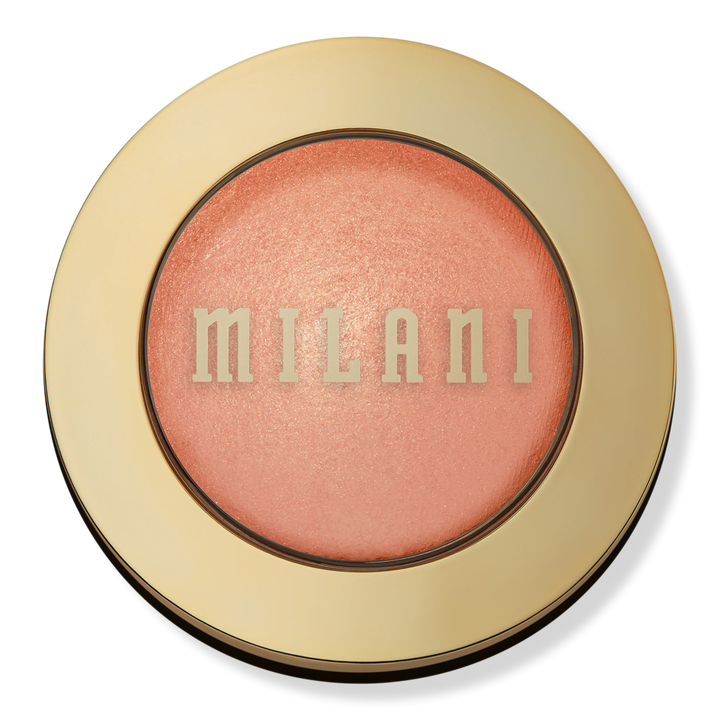 It's also perfect for all undertones in olive skin because this blush is highly buildable, rich in pigment, and easy to apply. The matte and shimmering tones are also great for everyday wear or special occasions.
And I like that this blush hasn't been tested on animals and the manufacturer uses only natural ingredients for a radiant appearance.
6. Best Highlighter for Olive Skin Tone
A highlighter is perfect if you want your temples, cheekbones, or brows to stand out more and enhance your gorgeous olive skin.
However, many highlighter brands are more suitable for cool undertones, not warm/neutral skin undertones.
But Fenty Beauty's Match Stix Shimmer Skinstick is an excellent choice for olive tones. It has a long-lasting, cream-to-powder formula and has several unique shades, perfect for darker skin.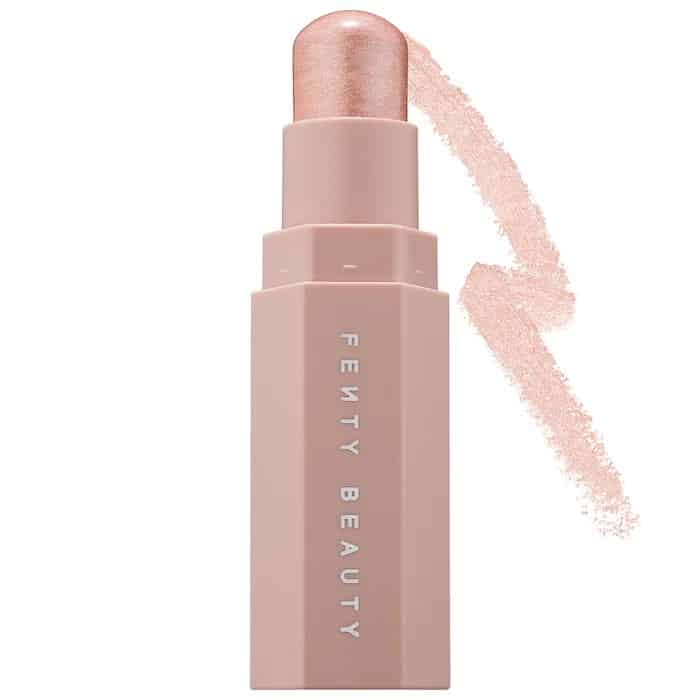 7. Best Mascara for Olive Skin Tone
When applying mascara, I recommend going for classic black or brown. I recommend Kiss Me's Heroine Make Volume And Curl Mascara Super Waterproof.
It has a smudge-resistant formula that gives your lashes volume and keeps them curled all day long. And it's easy to apply, thanks to its velvet texture.
And speaking of mascara, I can't miss talking about the best eyeliner for olive skin tone.
8. Best Eyeliner for Olive Skin
Brown or black eyeliner is the best choice for an olive complexion. So, I recommend you try Urban Decay's 24/7 Glide-On Waterproof Eyeliner Pencil.
It's available in stunning brown and black colors and contains Vitamin E and jojoba oil for healthy-looking skin. I also like its waterproof, long-lasting formula.
And now, let's talk about selecting the best makeup for olive skin and picking the best colors to flatter olive skin.
How to Select the Best Makeup for Olive Skin?
When I first started applying makeup, I struggled a lot until I got a few makeup tips from friends and beauty artists. And let me share the most important one!
It's all about understanding your skin undertones and your flattering colors! So, I'll help you determine what your skin undertone is and what colors are the best for olive skin.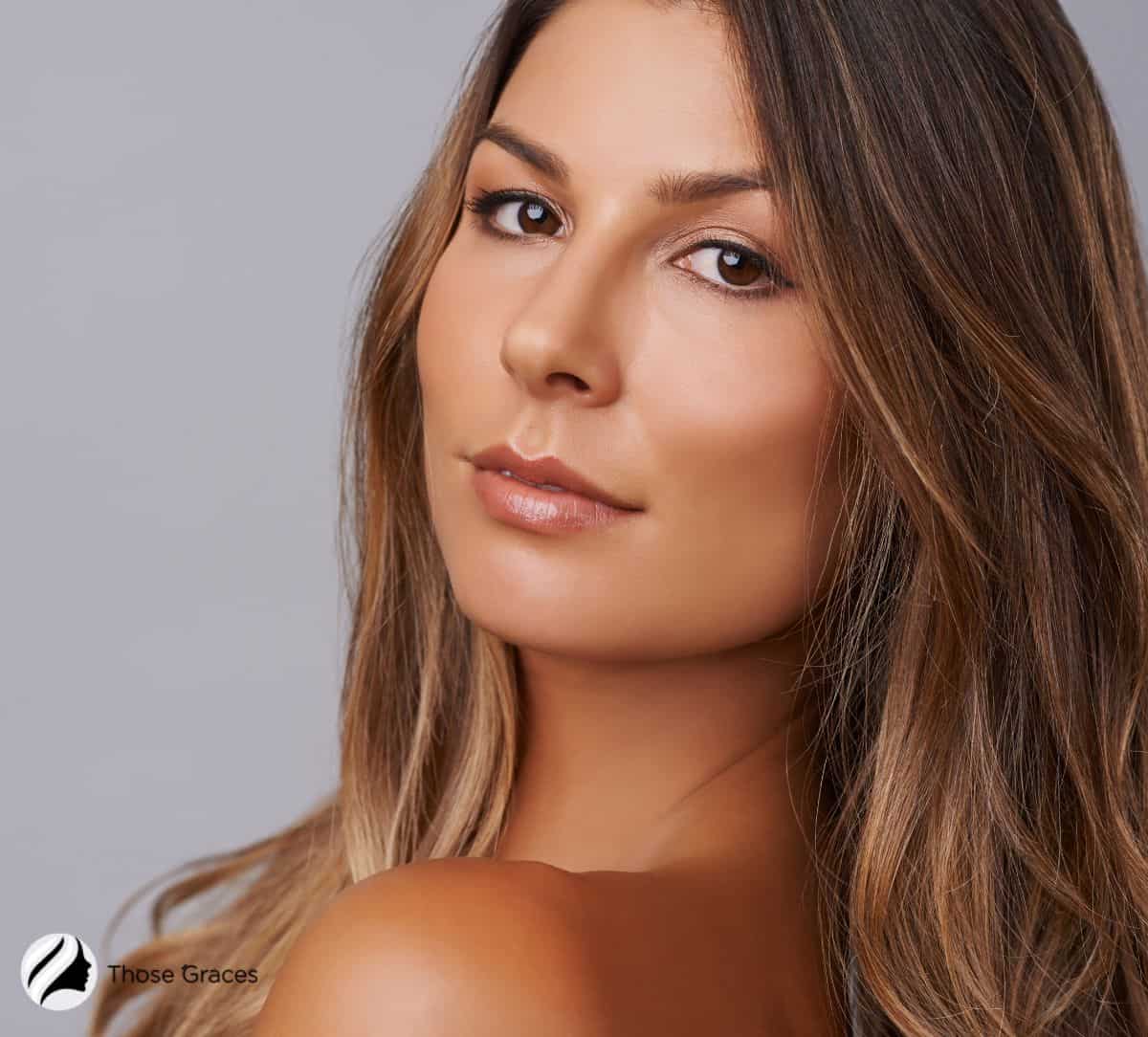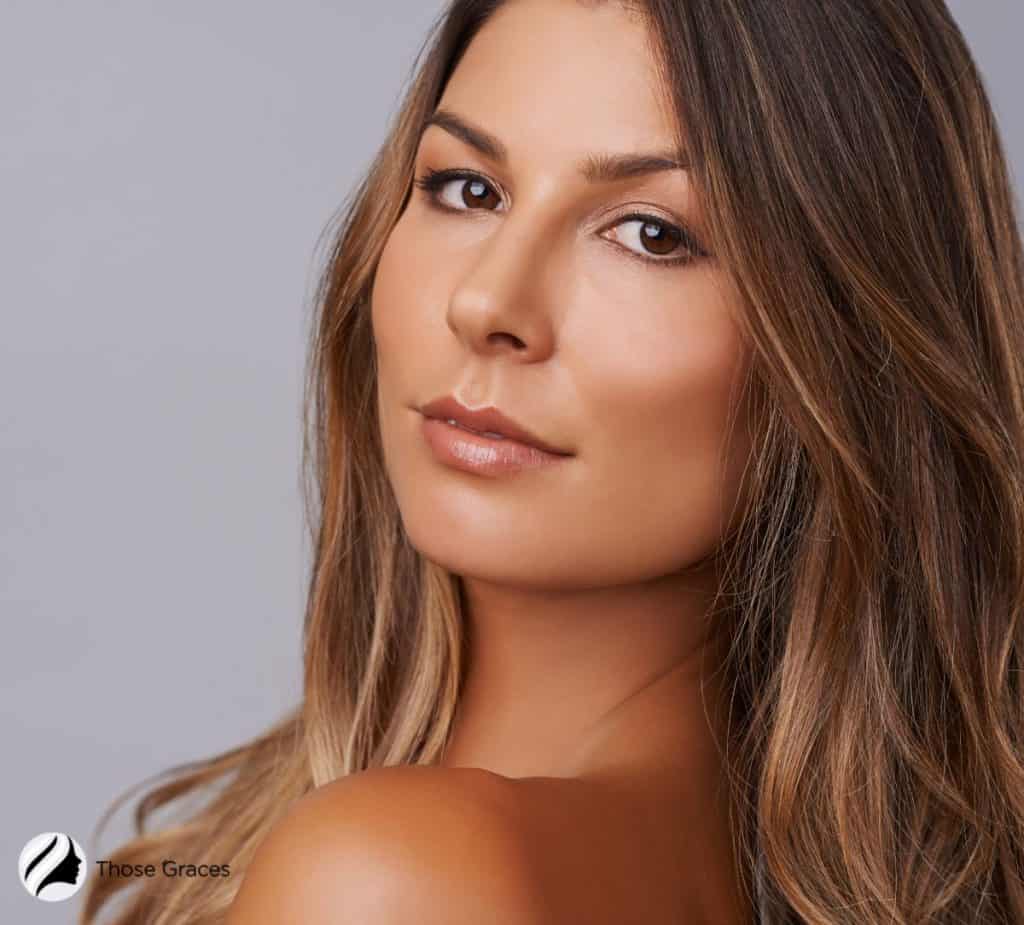 And don't forget to check out our recommendations for the best makeup for medium skin tones!
Understanding Your Skin Undertones
When choosing the best foundation for olive skin or the best makeup, it doesn't matter much if your skin is fair, light, medium, or dark.
What you need to consider is the subtle hue under your skin. It usually falls into one of three categories:
Cool Undertones – red, blue, or pink undertones
Warm Undertones – golden or yellow undertones
Neutral Undertones – a mix between warm and cool undertones or no distinct undertone color
Olive skin – warm and neutral undertones
But how can you check your undertone? Well, here are a few tricks to use:
Look at your veins. Blue or purple-tinted veins indicate you have a cool undertone, while greenish indicates warm or olive undertones. If you can't tell, you are neutral.
Think about sun exposure. People with cool undertones tend to get sunburned quickly, while those that get tanned have warm undertones. Those that don't burn or tan fall into the olive category.
Take a white T-shirt and hold it to your face. If your skin looks yellow, you have warm undertones if it looks red or pink- cool.
So, once you discover your undertone, you can pick the perfect shade to compliment it. And what colors are the best for olive skin? Let's find out!
Color Match Your Olive Skin
The best colors for olive skin are bronze, brown, golden, green, peach, pink, and orange. They compliment olive complexion the best.
Most experts recommend avoiding makeup products in yellow, beige, and grey. But don't be afraid to experiment to determine what colors work the best for you and your skin tone.
Makeup Tutorial For Olive Skin Tone
I used to think that applying makeup was easy. But it proved challenging, especially when you have unique olive-colored skin.
Here's a helpful makeup tutorial for olive skin tone that can give you the basics on how to achieve a gorgeous olive complexion.
FAQs
1. What Colors Make Olive Skin Pop?
Use bronze, brown, golden, orange, copper, red, pink, purple, or warm greens to make your olive skin stand out.
2. What Color Foundation Is Best for Olive Skin?
Pick a foundation that matches your undertone, usually in warm or neutral colors.
3. What Colours Should Olive Skin Avoid?
Avoid yellow, blues, beige, and whites. And don't use too many black makeup products.
Conclusion
It's easy to pick the best makeup for olive skin when you know your skin's undertone and what colors work best.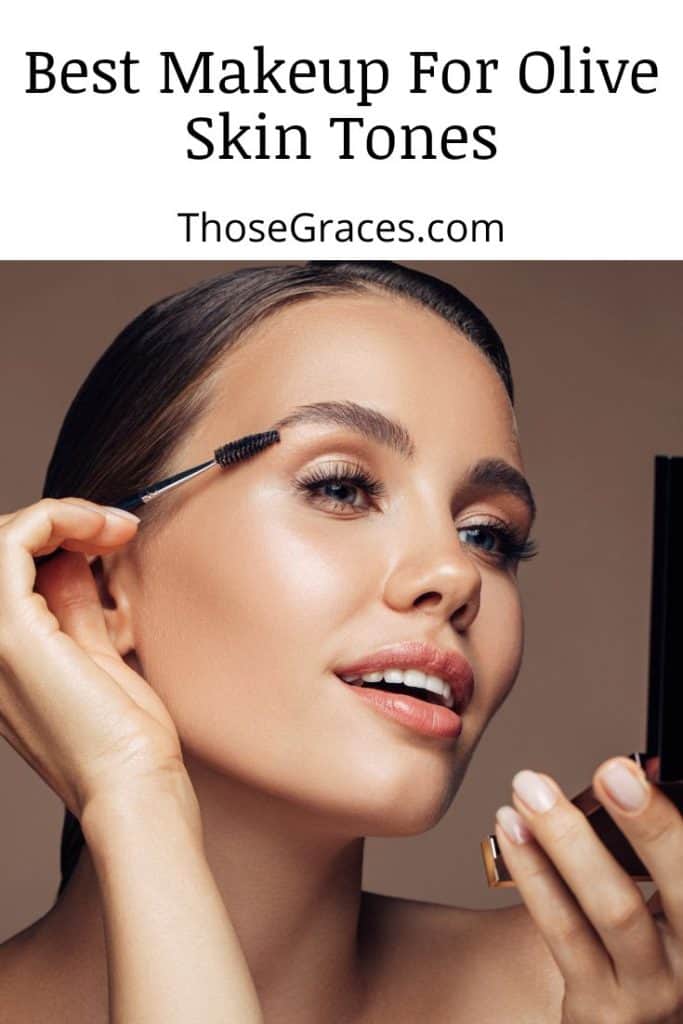 Still, remember that what works for some people with olive skin may not work so well for you. So, don't be shy to try different shades and colors until you find the one you like the most.
What do you think about these tips for the best makeup for olive skin? Which product is your favorite? Share your makeup tips for olive skin with us in the comment section.
Resources:
1. Cherney K. How to Identify Your Skin's Undertones and What This Means for You [Internet]. Healthline. Healthline Media; 2018. Available from: https://www.healthline.com/health/beauty-skin-care/skin-undertones
2. src="https://secure.gravatar.com/avatar/d62b3dcfb8454eccf5016563cd06bbdf?s=50 img class="avatar" alt="Jenn S, #038;d=mm, Nov. 04 038;r=g" width="50″ height="50″>Jenn S, 2021. The Best Lipstick for Your Skin Tone, According to Makeup Artists [Internet]. Reader's Digest. [cited 2022 Nov 21]. Available from: https://www.rd.com/list/best-lipstick-for-your-skin-tone/