Looking for an unbiased baby foot peel review to find out if the weird viral dry skin treatment actually works?
Let me help you out!
We'll look at the pros and cons of the exfoliating treatment for dry, cracked feet to see if it's really worth your hard-earned money.
Let's get started!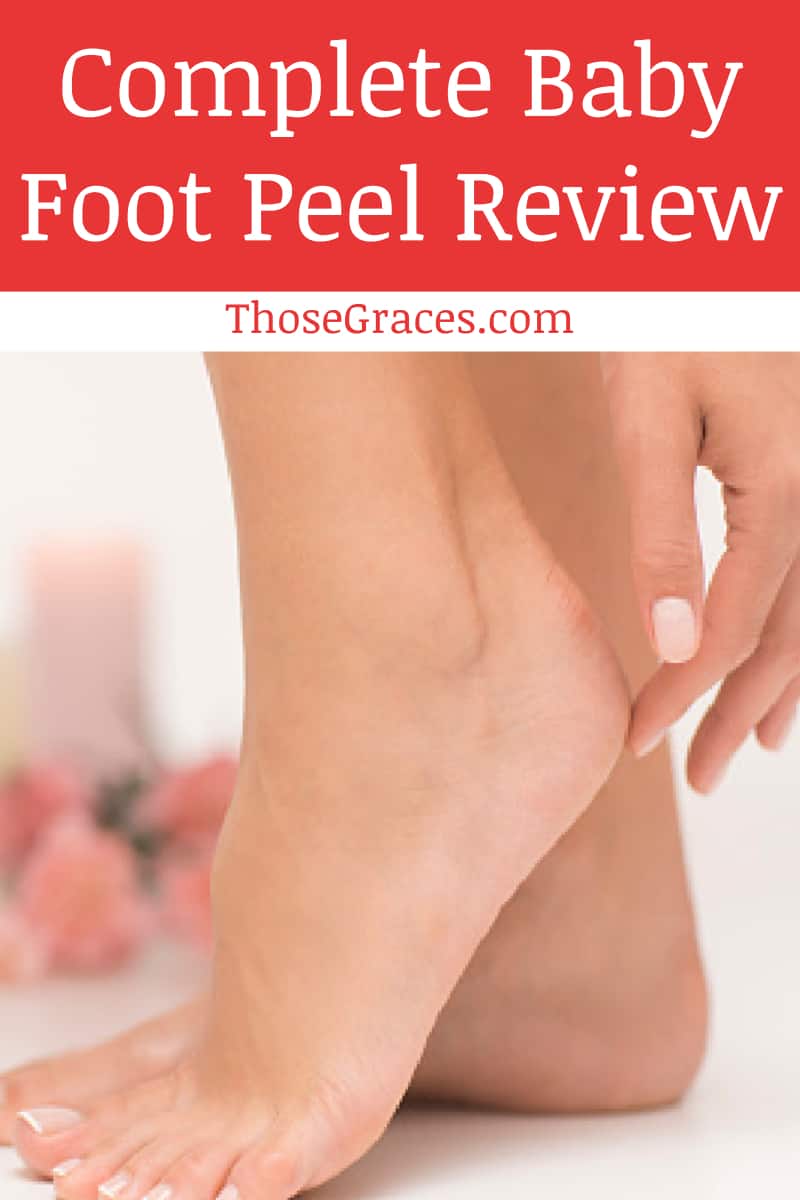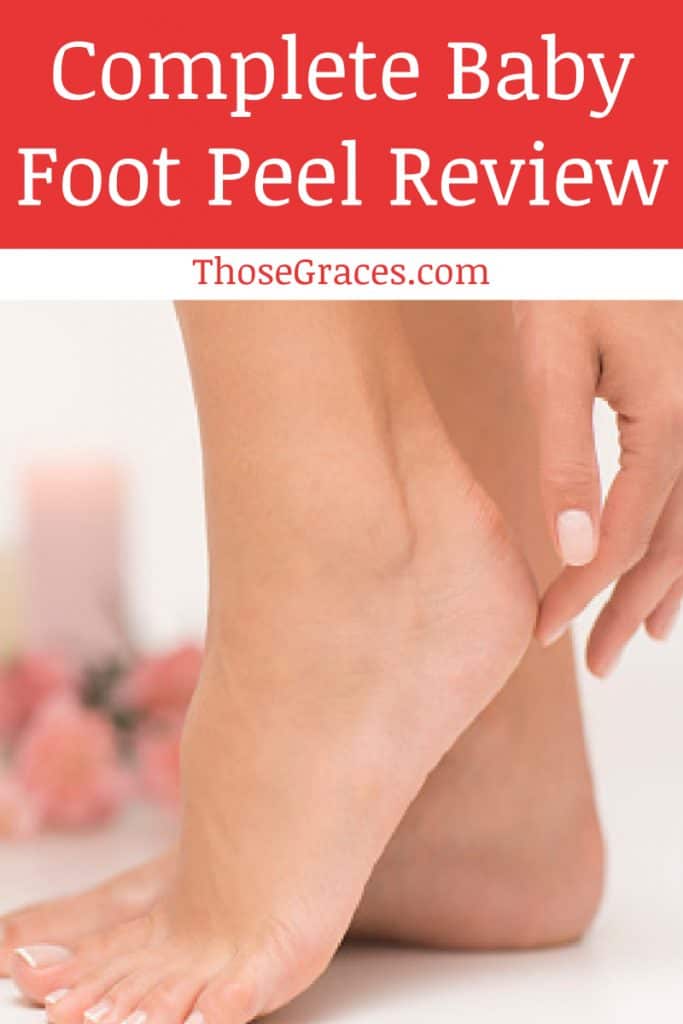 Baby Foot Peel Review: Is it Worth the Money?
I've lived with dry, cracked, raggedy-looking feet for most of my life, even when I was a teenager.
I know outer beauty doesn't matter, but it's still embarrassing to wear sandals when your feet look like you've been genetically spliced with an alligator.
I've tried literally every method of getting prettier and smoother feet, and while a few worked well, they were just very temporary fixes.
When I saw all the gross-yet-fascinating pictures of people peeling sheets of skin off their feet all over Facebook, I just had to try it.
https://www.facebook.com/BabyFootUSA/posts/3379256705464585?__cft__[0]=AZU02dPGD2pV6AMhIzoQijHqSwi7yZNO291rrbC1Bjozb0aaL2gmjv8O8DCO-x-Tjjl5fFhdRcs6p-wCkoRp14Gsrvd__oE8QuGDDM6uiTJD9-2V2YExneDpRcCh5yvdiD4DMwLtaW_pmoku0mJ2q9EevY7vfckB9uY1AuqJjvpyXw&__tn__=%2CO%2CP-R
Along with super dry feet, I also have a crazy obsession with peeling things! Sounds like my type of product already! But is it really all that? Let's take a look.
FYI, this post contains affiliate links. If you make a purchase through these links, we earn a small commission at no extra charge to you.
Just what exactly is Baby Foot Peel, anyway?
Baby Foot Peel is basically a consumer-friendly version of the expensive peels that you get in a dermatologist's office.
Baby Foot's website states that the peel uses "16 natural extracts" along with salicylic acid.
They explain that the fruit acids penetrate through and break down the dead skin.
Baby Foot Peel Ingredients Full List
I feel like consumers have a right to know exactly what they're putting on or in their own bodies, so it frustrates me when brands make their full ingredient list hard to find.
While it took some digging to find, I was able to find it over on INCI Decoder, thanks to a little creative searching.
They do a great job of not only listing out every single ingredient, but also explaining what they are.
I will say, though, that a lot of the scarier sounding extracts are actually just the Latin names for different fruits and herbs, so don't let them freak you out.
As Margaret Lolis, MD, told Good Housekeeping "lactic acid, salicylic acid, alcohol, and glycolic acid are keratolytic, so they get into the top layer of your skin, break up the connections in the dead skin cells, and two to three days later, the dead skin peels off."
Is it safe?
I can't tell you if Baby Foot Peel is safe for you, because I'm not a doctor.
Experts say it's "usually safe," but if you turn out to be the exception and it causes you pain or worse, I'd feel awful (plus, you know, be legally liable and what not).
My usual go-to source for all things skin-care related, EWG's Skin Deep Database, doesn't even have Baby Foot Peel listed yet.
INCI Decoder also rates each ingredient, so you can read through them and make sure nothing pops out at you as "too scary to use."
I tried Baby Foot Peel twice, about a month apart each time. Take a look at the pros, then we'll talk about the things I didn't love about it.
Does Baby Foot Peel Actually Work?
Baby Foot claims, "After peeling, your feet are reborn just like a baby's foot, giving you healthy, beautiful feet." Let's find out how true that is by looking at the pros and cons!
Baby Foot Peel Pros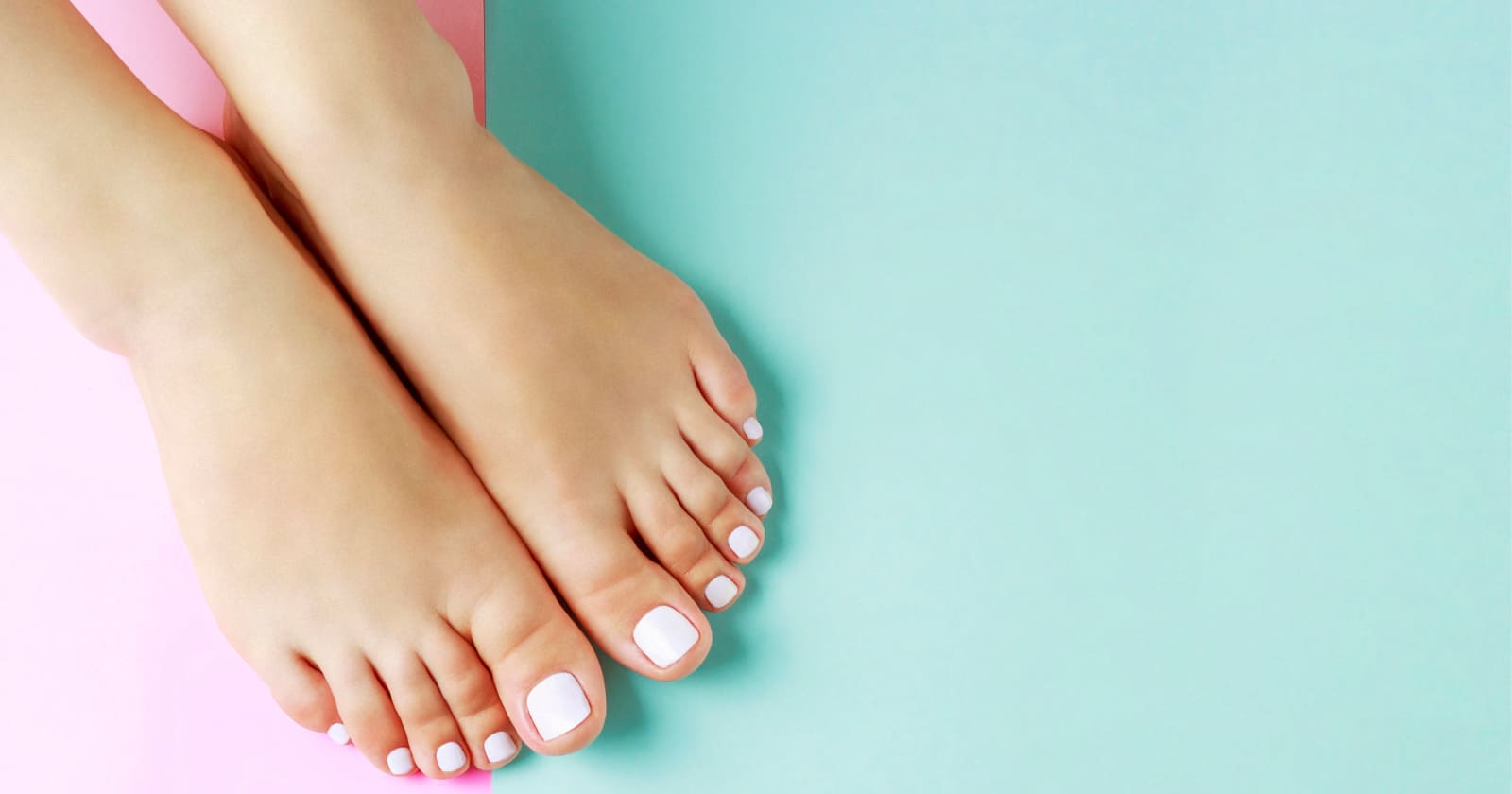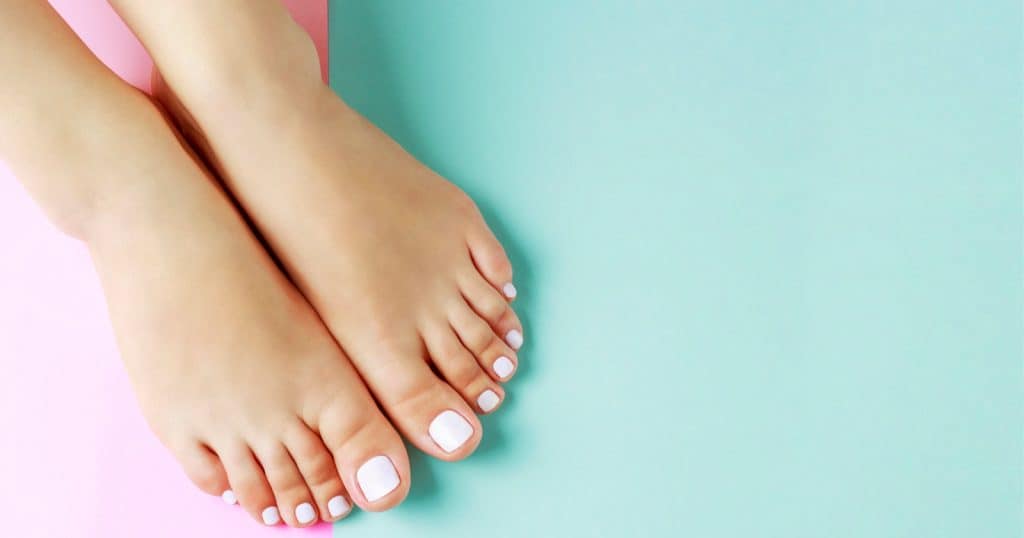 It's fun to use
Baby Foot Peel is a dream come true for people like me who love to peel things!
Even if it didn't work, I would use it over and over just for the fun factor, to be honest.
Of course, there's is such a thing as "too much of a good thing," and it's not really safe to use more often than recommended.
Convenient and easy
One of the things I love about Baby Foot Peel is how easy it is to use.
Unlike other foot masks where you have to sit pretty much motionless for an hour, this one is pretty much just "apply and go."
Slip the booties on, pop a pair of socks over them to hold them in place, then go about your day!
Sure, it'll feel a little weird, but it's a lot more convenient than just sitting still for an hour.
Once the hour is up, take the booties off and rinse thoroughly. Then, go about your life until the peeling begins.
Makes your feet super soft
The question everyone wants to know, "does it actually work?"
While the results are different for everyone (no two feet are the same, after all), I can say yes, it worked for me, at least at first.
After about a week, my feet finally started peeling. Beneath, the skin was as baby soft as they promised it would be!
I was absolutely amazed, my feet had never been that soft, even after a pedicure!
Baby Foot Peel Mask-Original Exfoliant Foot Peel-Callus Remover for Rough Cracked Dry Feet-Dead Skin Remove-Foot Peeling Mask for Baby Soft Feet - Lavender Scented
QUALITY SINCE 1997 - The ORIGINAL Baby Foot Exfoliation Foot Peel contains 16 natural extracts. Each box contains 1 pair (2 booties), one for each foot.
SMOOTH SOLUTION - Suffer from dry, cracked feet? Then you want the best treatment there is. Baby Foot restores your feet to the smooth, soft feet you once had.
EASY TO USE - A simple three-step process where you: apply, leave on for 1 hour and then wash away. Dead skin will begin to peel 5-7 days after application. In as little as a week you can achieve baby soft feet!
SIMPLE & EFFECTIVE - Enjoy A Spa Experience at home; No scrubbing, no pain, just sit back, relax, and get flawless feet with Baby Foot. The perfect DIY solution for feet!
BEST GIFT IDEA - This foot peel is great to share with your family and friends. Let them enjoy baby soft, healthy feet with you.
Note, though, that I said "at least at first." We'll talk more about what that means in the cons.
Baby Foot Peel Cons
Even the best products have drawbacks, so let's look at those cons.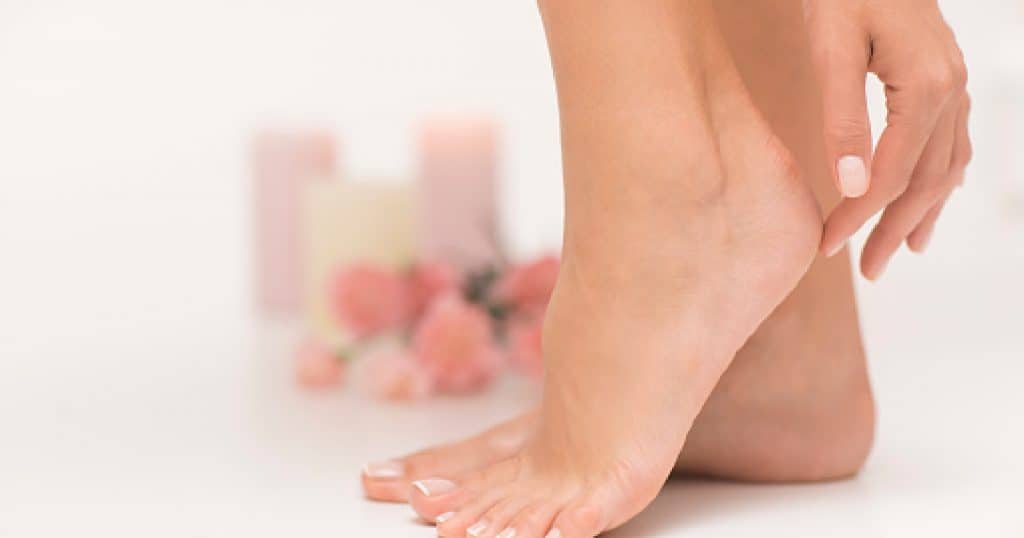 Smooth skin doesn't last
This is definitely the biggest con, at least for me. The results don't really last as long as I hoped they would.
I'd say the smoothness lasted maybe a month, if that. Then, I had to reapply and go through the whole cycle again.
Don't get me wrong, it was definitely fun to use over and over, but I just thought maybe the results would last a bit longer.
Can sting a bit
Between all the citric acids and what not, the peels can sting A LOT if you have even so much as a scrape on your foot.
Since the booties aren't exactly cheap, I recommend do a "sting test" by rubbing a lemon slice all over your feet first.
It'll help ensure that you don't have any wounds or sensitive spots before you put a semi-pricey treatment on your feet.
The last thing you want is to discover that it hurts so much you can't stand to leave it on!
Hard to peel off completely
You know all those viral pics of people peeling major chunks off their feet?
Yes, that will happen, but what they don't show are all the little bits and pieces that get left behind.
It took me a solid two weeks to find and peel everything!
Then, MONTHS later, I was still finding little spots that got left behind.
Plus, it's super tricky to get to the bits and pieces between your toes, under your toenails, and so on.
Is it worth trying?
Even with the cons, I still think Baby Foot Peel is worth trying. I had a lot of fun using it, and the results were amazing even though they didn't last as long as I hoped they would.
Just make sure that you're buying from the Baby Foot storefront on Amazon. There are a ton of counterfeit items that don't even work at all.
What do you think? Have you tried Baby Foot Peel? Share your thoughts below!