Acrylic nails have been around for many decades now, and they are the perfect way to jazz up plain colors.
Without the chipping and fading that comes with ordinary polish, you won't have to worry about those nails lasting for only a night out.
Here are my top 10 favorite acrylic nail designs.
Be sure to also check my must-have products below when it comes to acrylic nails.
My Top Picks of Nail Kits
FYI, this post contains affiliate links, and I will be compensated if you make a purchase after clicking on my links.
Check out the table for a quick overview of our favorite nail polishes to use for these designs, then read on for more details!
Top Benefit
Easy Application and Good Tenacity
Suitable for professional and home uses
Top 10 Gorgeous Acrylic Nail Designs
#1 Brown and Gold Nails
Touches of gold and some clear nail polish add a touch of chic to an otherwise drab color.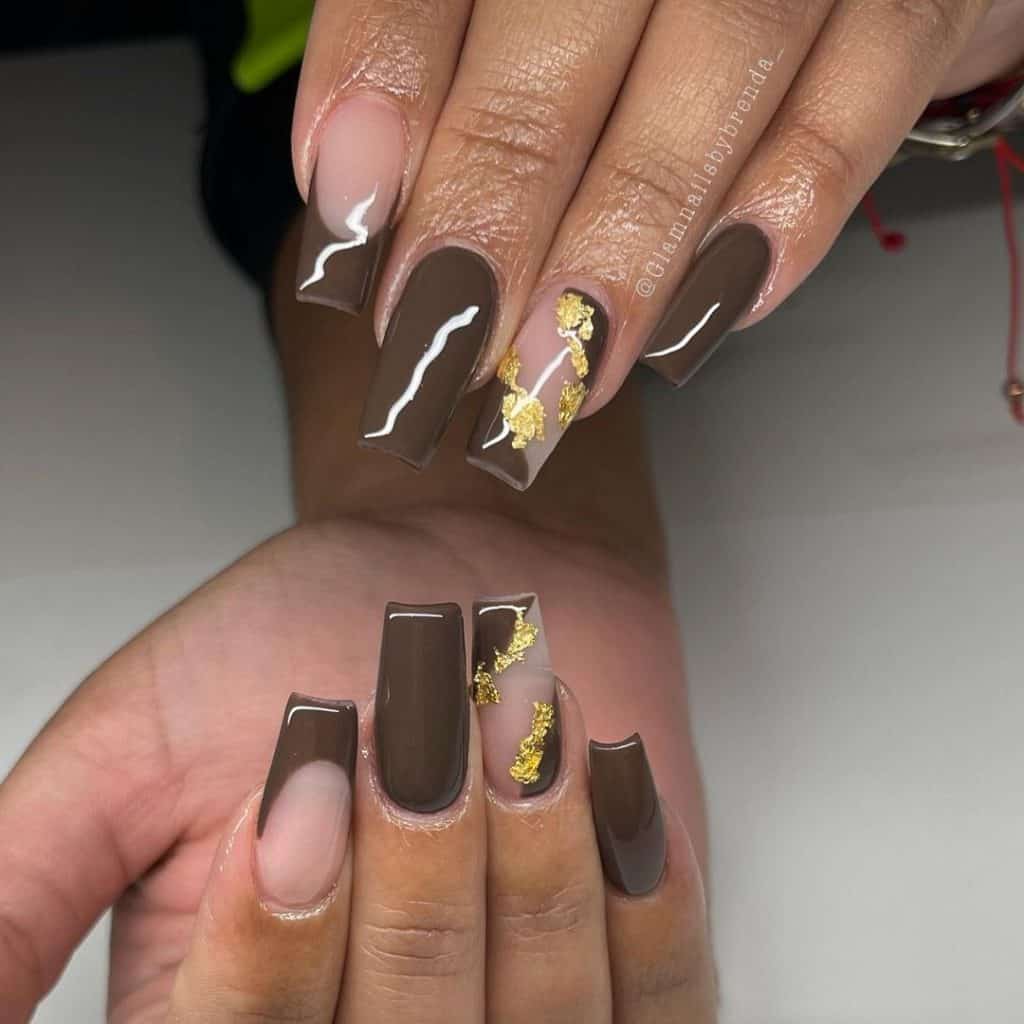 Make sure you get your brown and gold shades here.
READ MORE: Fiberglass Vs Silk Nail Wraps
#2 Clear and Soft Pink Nails
Clear nails, silver sparkles, and baby pink add sophistication without removing that feminine look!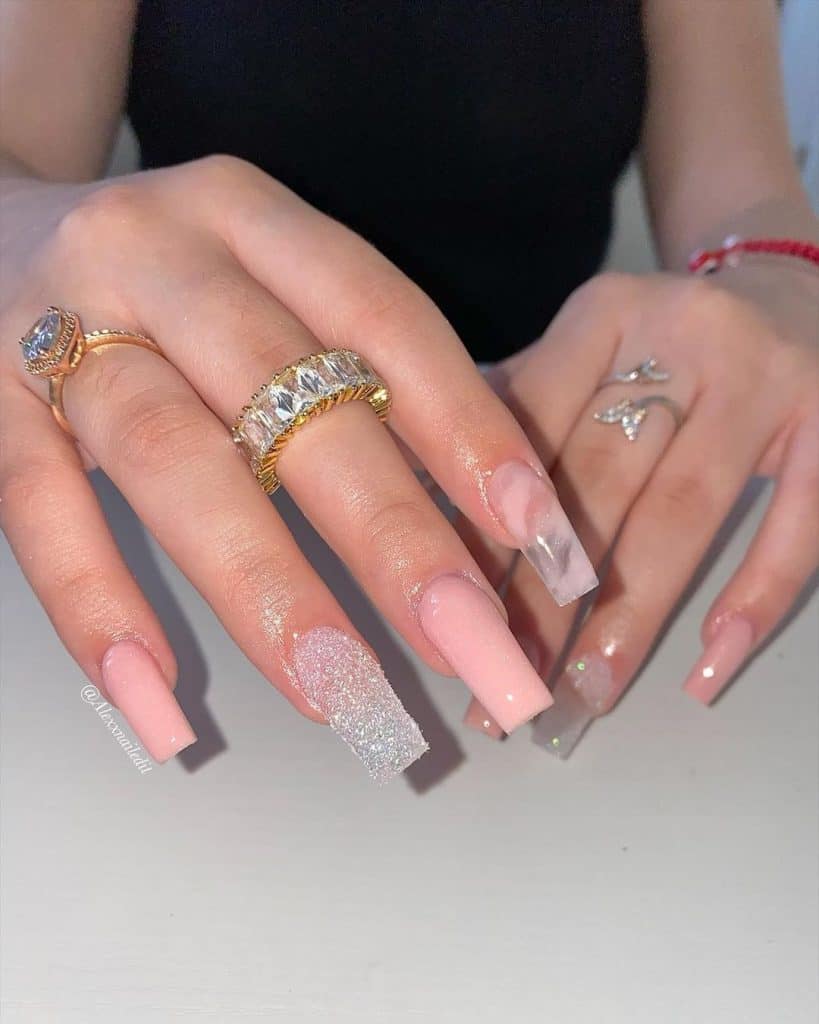 READ MORE: How to Shower With Press-on Nails
#3 White and Gold Nails
Curvy gold lines add subtle detail to a nude base and white tips for that overall classic look.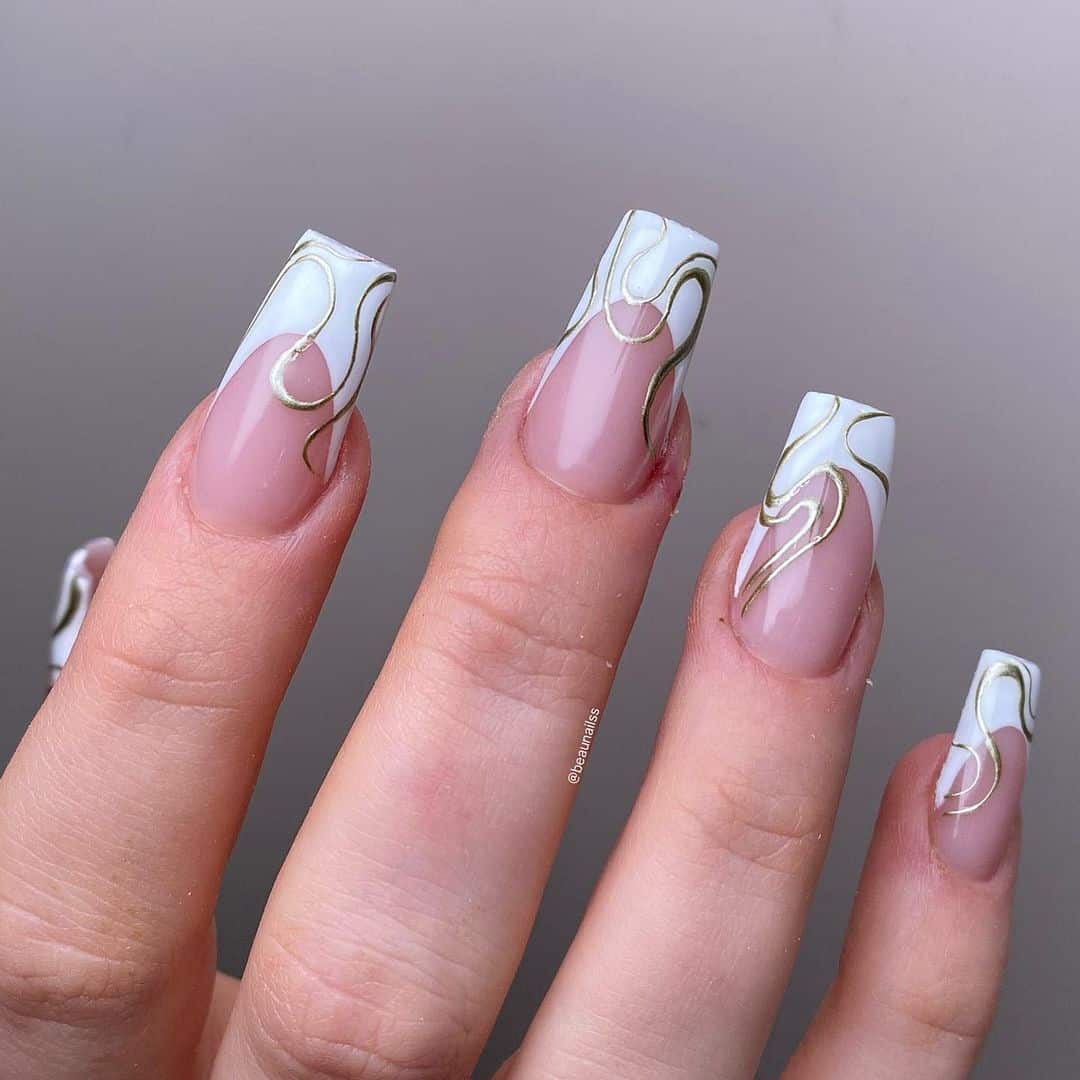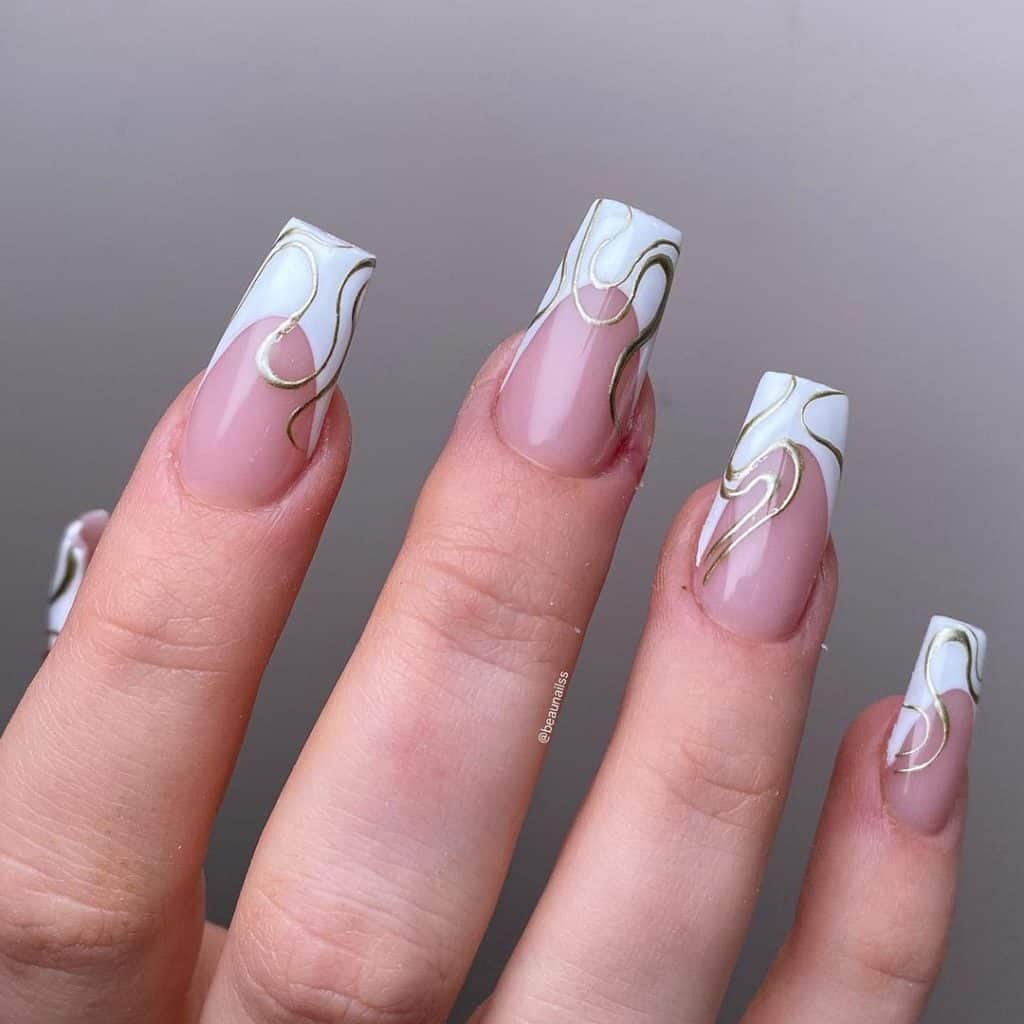 Here is my favorite nail acrylic complete set.
#4 Lilac Nail Designs
Lilac flowers on a clear background and sparkles highlight a very feminine lilac color.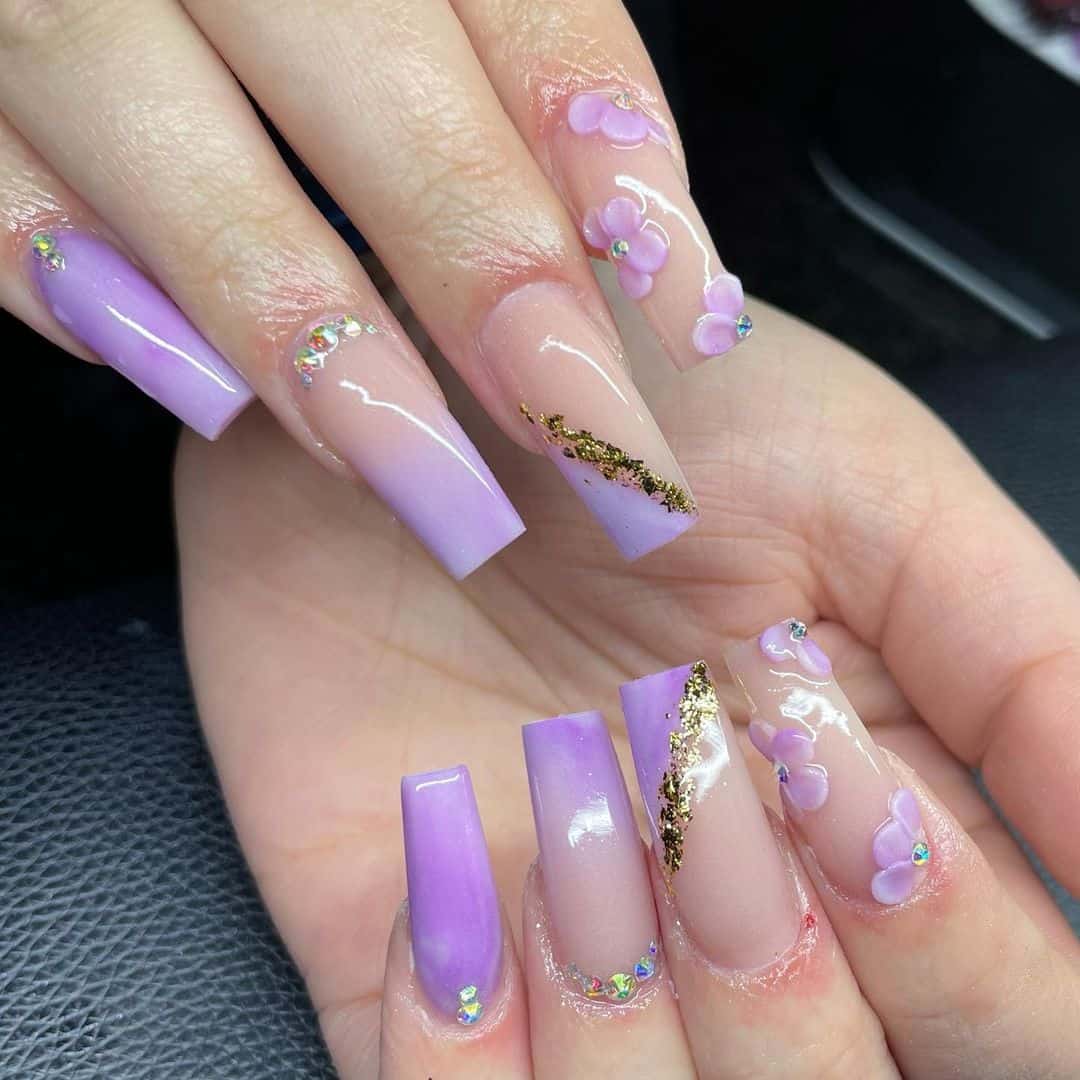 Check: Monthly Press On Nail Subscription Box
#5 Floral Nails
Jazzing up those nudes with floral patterns in white along with gem stickers is a low-key way of spicing things up for a quiet evening date.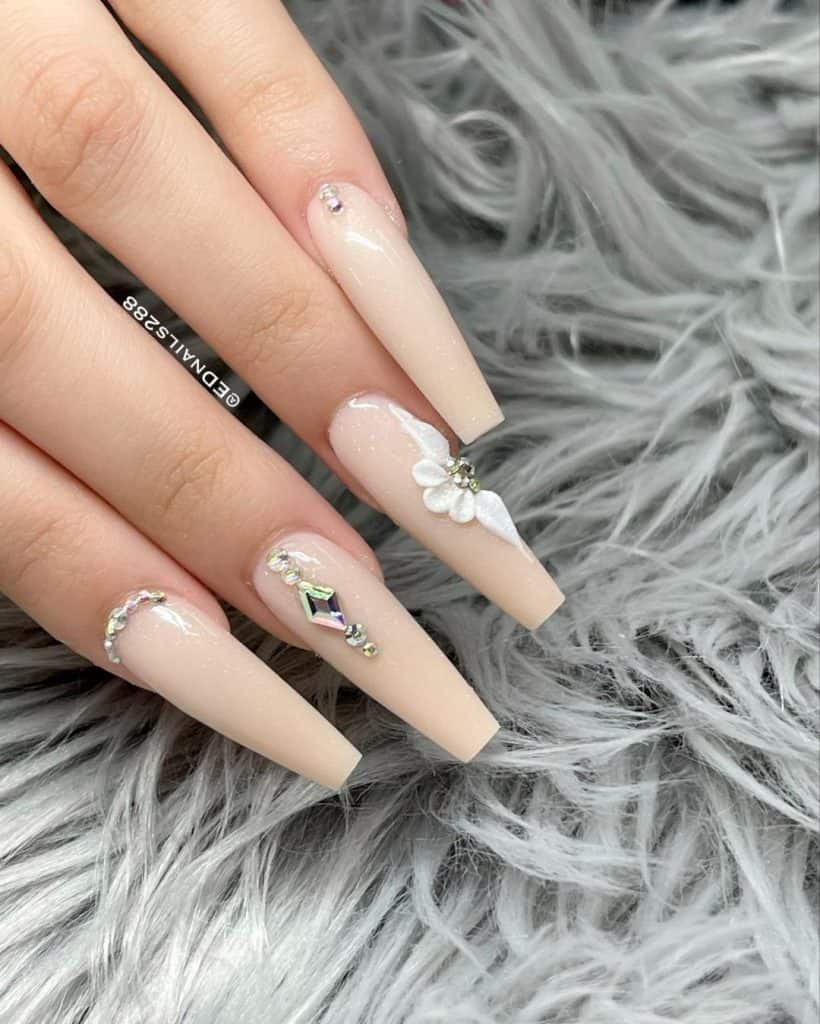 For this look, you must have your gem set on cue.
#6 Tartan Tip Nails
Want something casual and fun? Try out tartan plaid designs for those tips. They're different and yet, pretty subdued. Perfect for those jeans and sweaters to welcome the fall.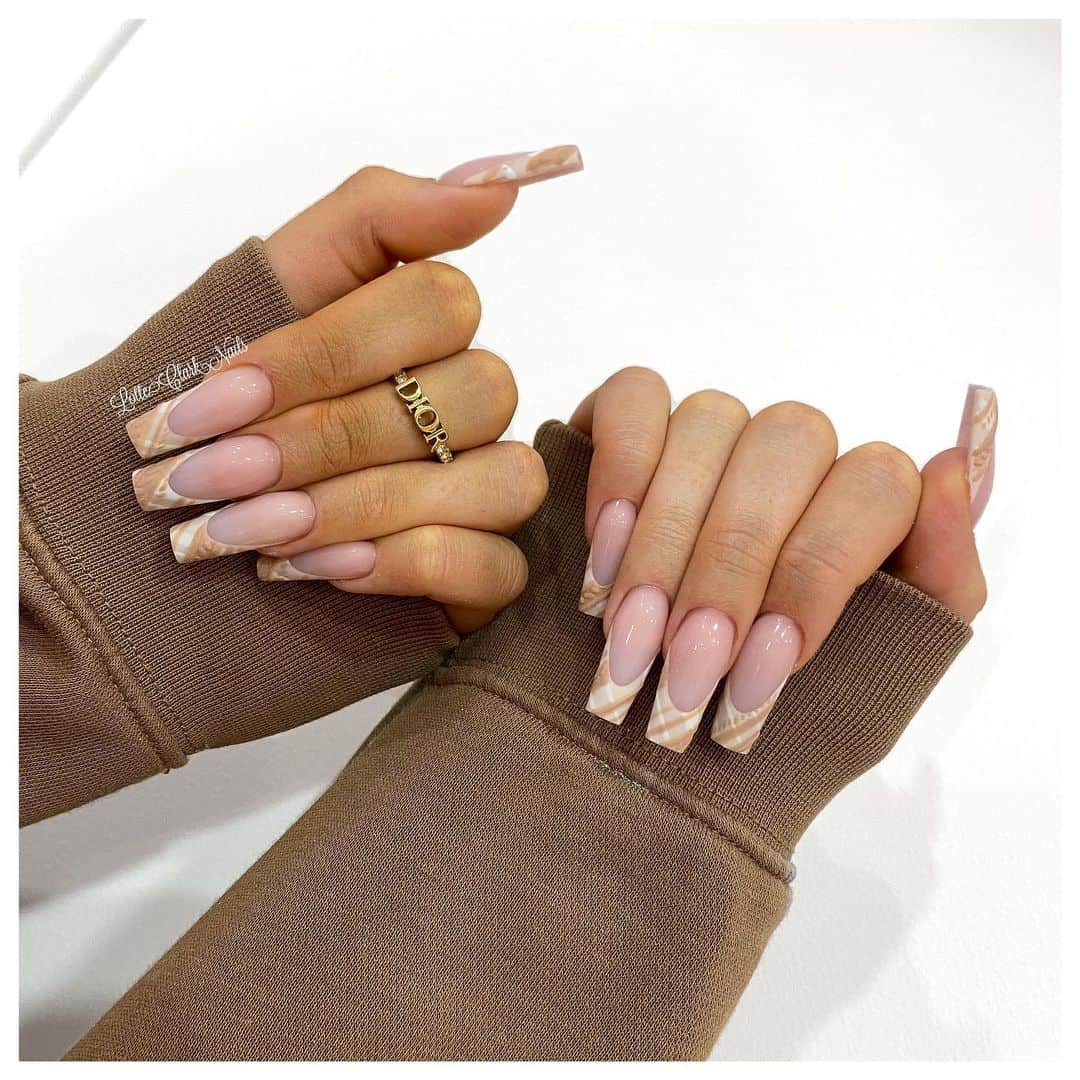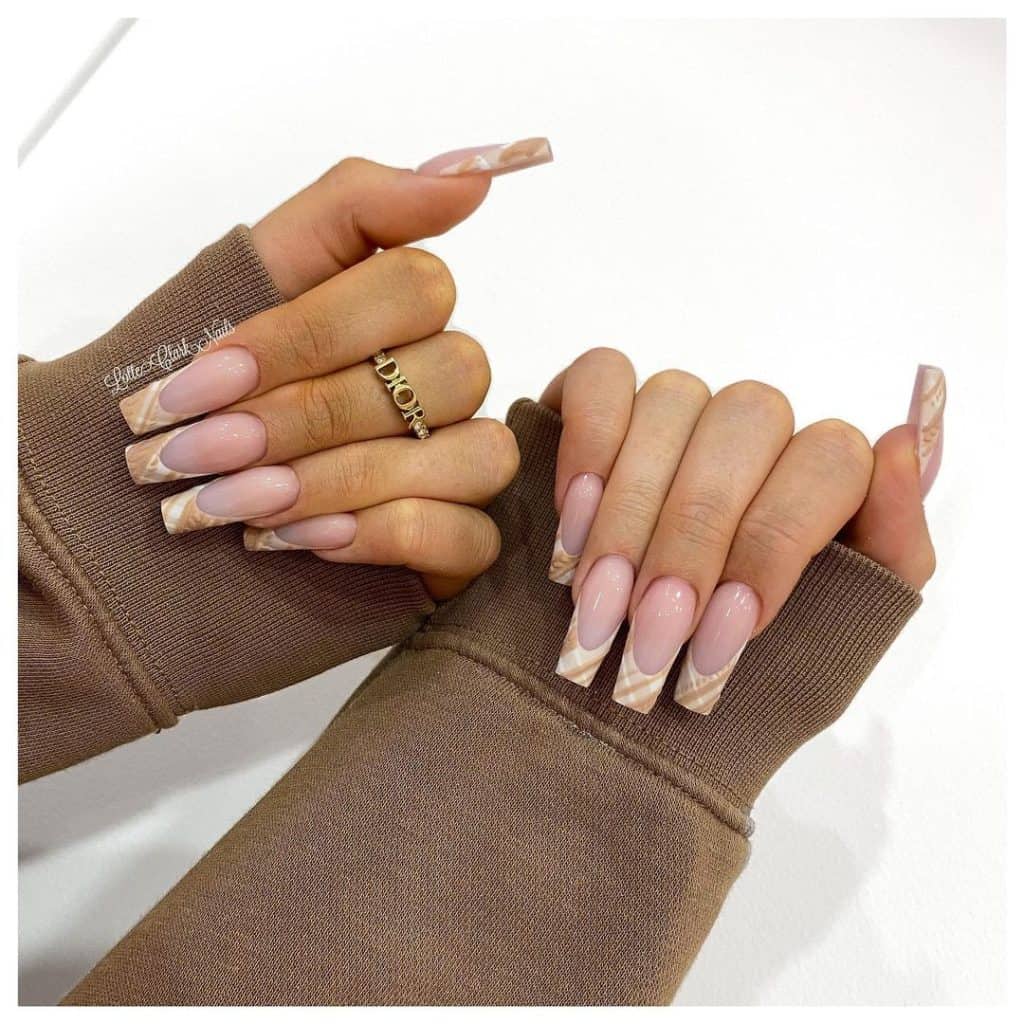 You can get your nail clipper delivered to your doorstep.
#7 Simple White Acrylic Nails
Plain white gives that clean, ethereal feel that is sure not to fade or stain when done in acrylic.
Check out these french nail tips.
#8 Summer Floral Nails
Want something cute? Try plain hot pinks matched with nails with nude backgrounds complemented by white and hot pink flower stickers!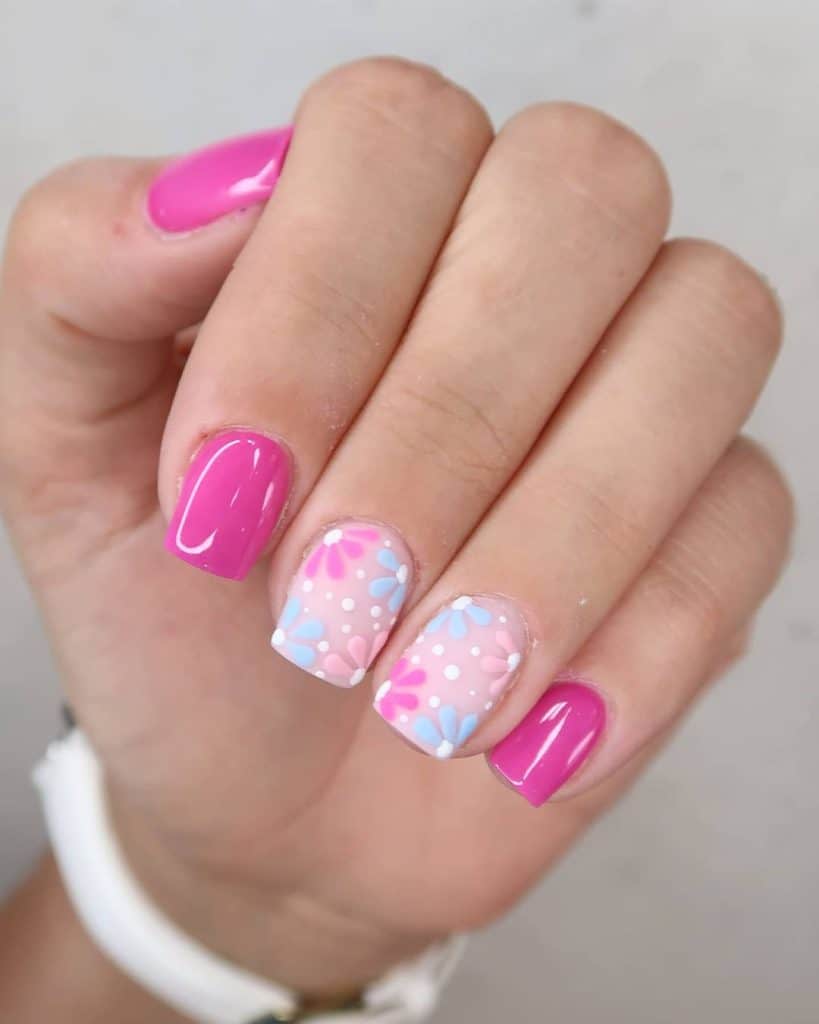 #9 Transition Nail Design
Thin, white, diagonal lines provide that modern accent to shades of brown and nude. Now THAT'S a statement.
Check: Silk Wrap Nails Pros and Cons
#10 White and Pink Black Spotted Nail Design
Nude backgrounds accented by gold lines, white geometrics, and tiny black dots complete this modern and sophisticated nail art.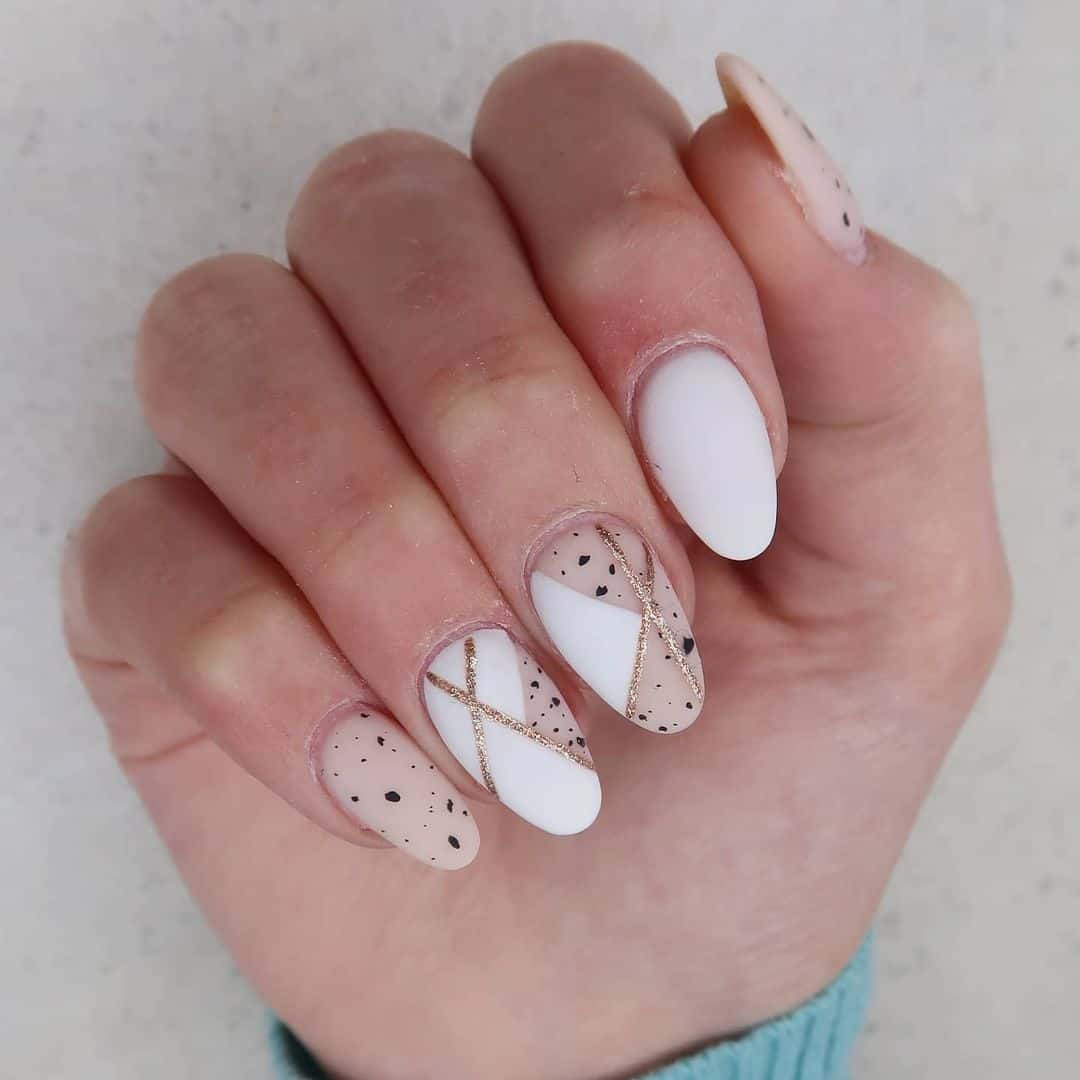 In Conclusion
Keep in fashion with colors and designs that last, whatever you do and wherever you go! Chic nail designs that will last you way longer than a week.
Some acrylic nails could even last you an entire month! Whether you do them yourself or get them done at a salon, there are so many beautiful nail ideas you can do to make a great fashion statement right from your fingertips.
Whether you want to add length, strengthen your nails, or create a canvas on your fingernails, here are the best acrylic nail ideas to try out next time you do your nails.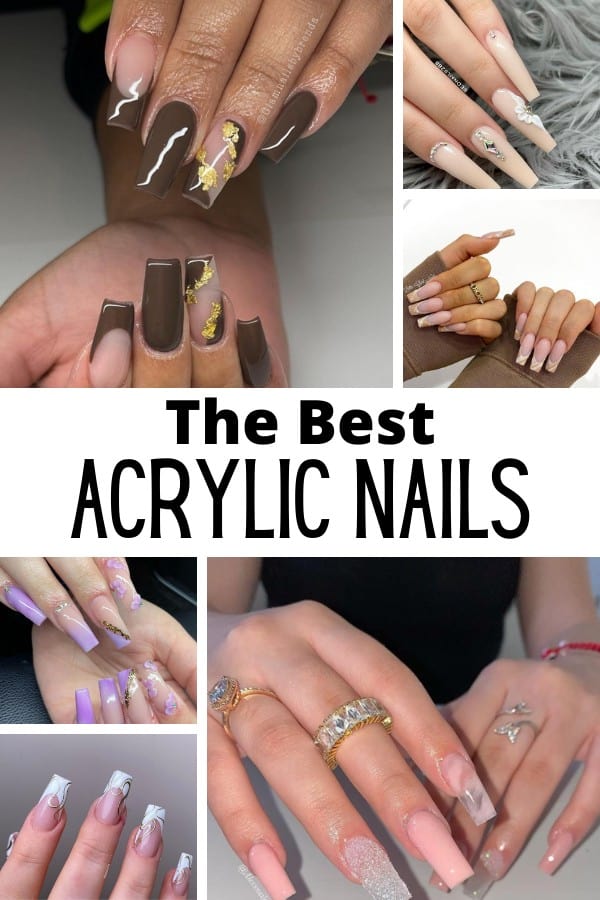 What are your favorite acrylic nail designs? Let us know below!