It's that time again! Time to gather around the TV with your loved ones and watch the best of the best receive their awards.
But this year, we're not here to talk about Best Picture—we're here to talk about Best Makeup.
And the award goes to…
Ladies and gentlemen, here are our top picks for the best 2022 Oscar's [1] makeup do's.
TOP 2022 Oscar's Makeup Do's on The Red Carpet
We just cant get over how gorgeous these stars looked. Checkout what products they used for some makeup inspiration.
ALSO CHECK: Grammys Makeup Looks
1. Tracee Ellis Ross
Tracee was all class in her bold red lipstick, and she didn't miss a thing with that subtle makeup look. And when you combine it to perfection? This woman is an absolute icon!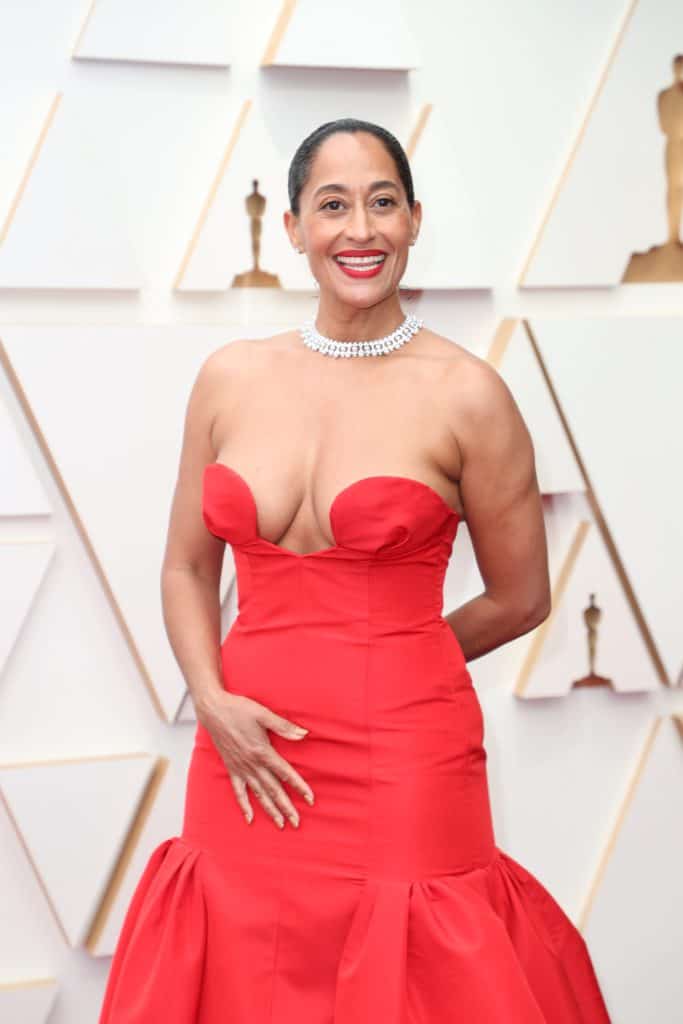 2. Zoë Kravitz
The perfect eyebrows are Zoë's. Her pink eye shadow and swooped bang were gorgeous, but it was that enticing arch in her dreamy, heavy frames that stole the show!
3. Megan Thee Stallion
The Megan Thee Stallion- Chin chin! Tonight's nudish pink shadow look will have all the TikTokers recreating it by morning.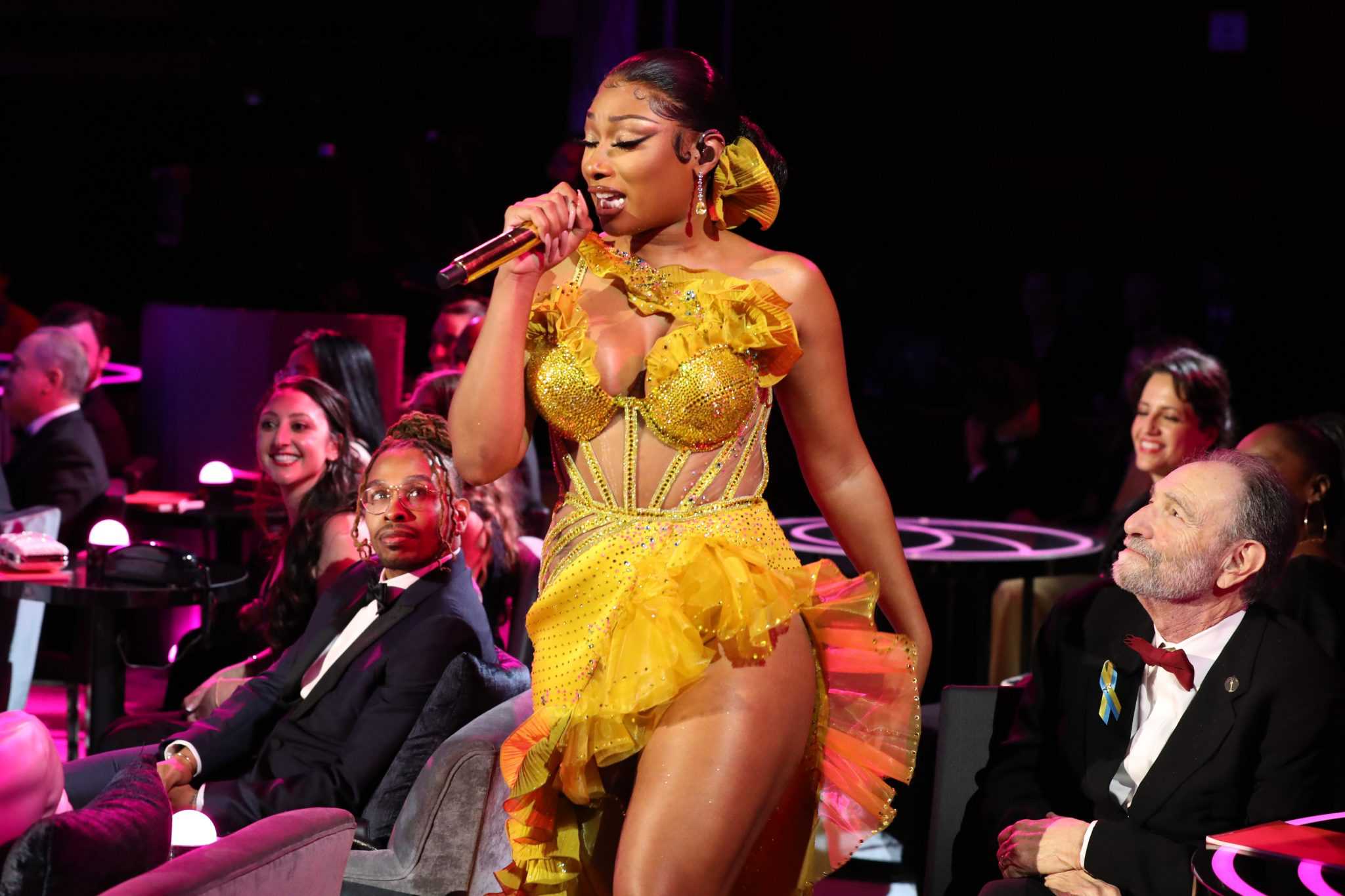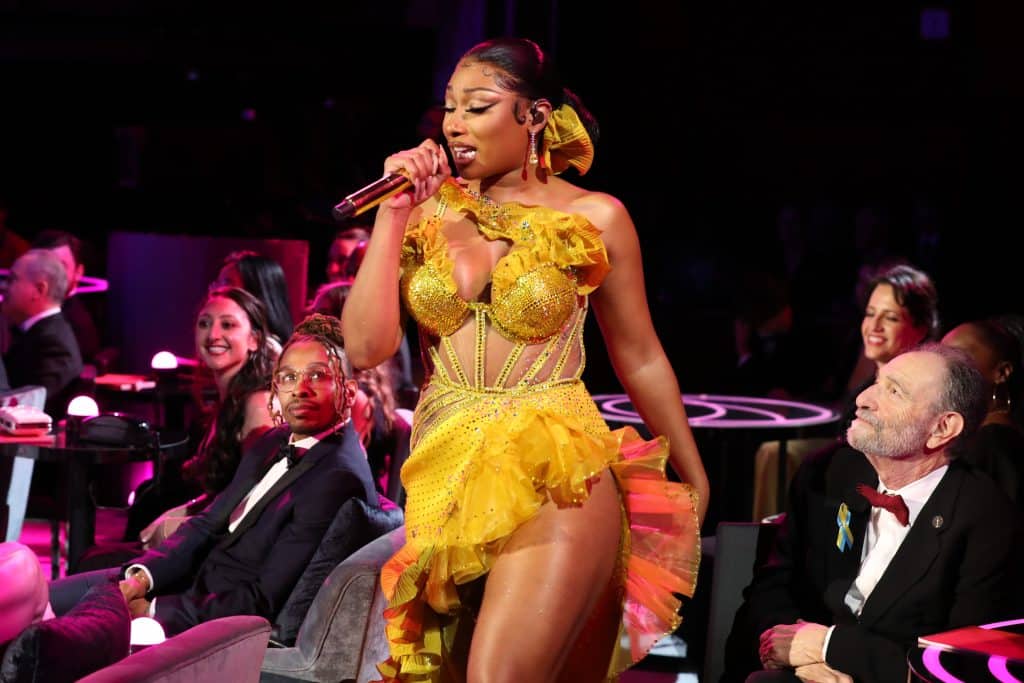 4. Zendaya
Zendaya is a goddess. Her silver smokey eye was just enough to highlight her incredible features without being too overpowering or distracting while still giving off that alluring look of seduction she's so famous for!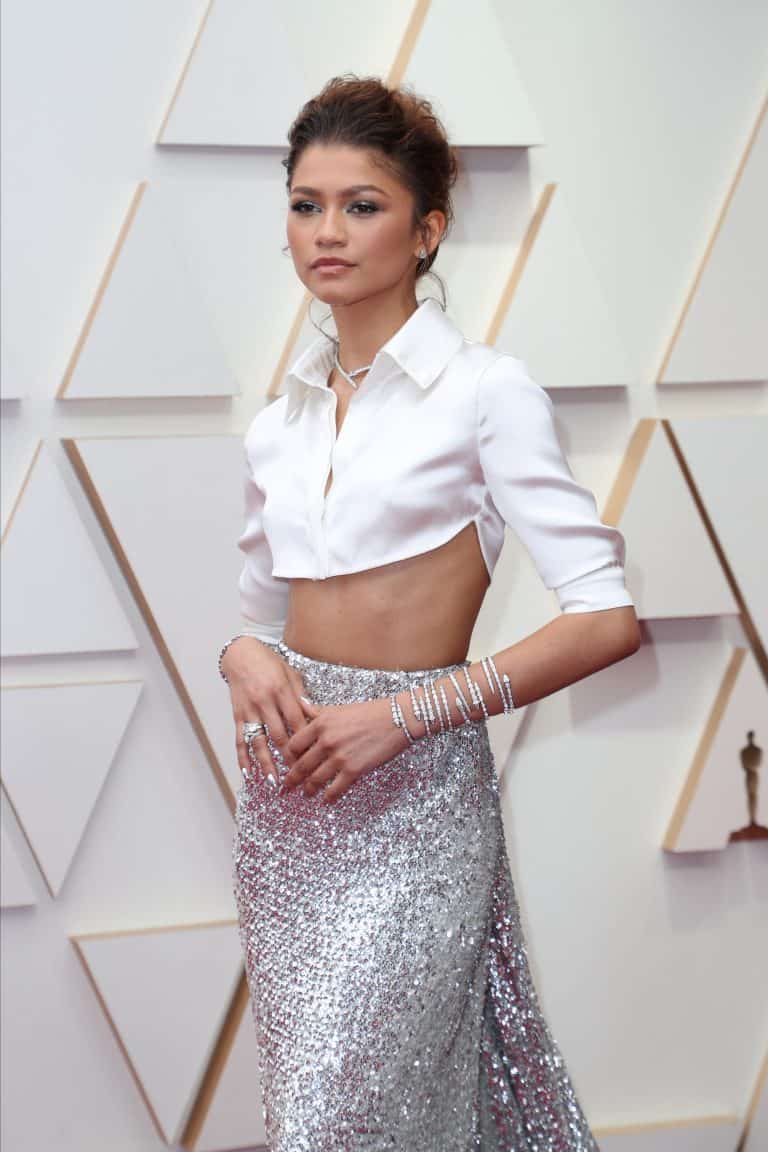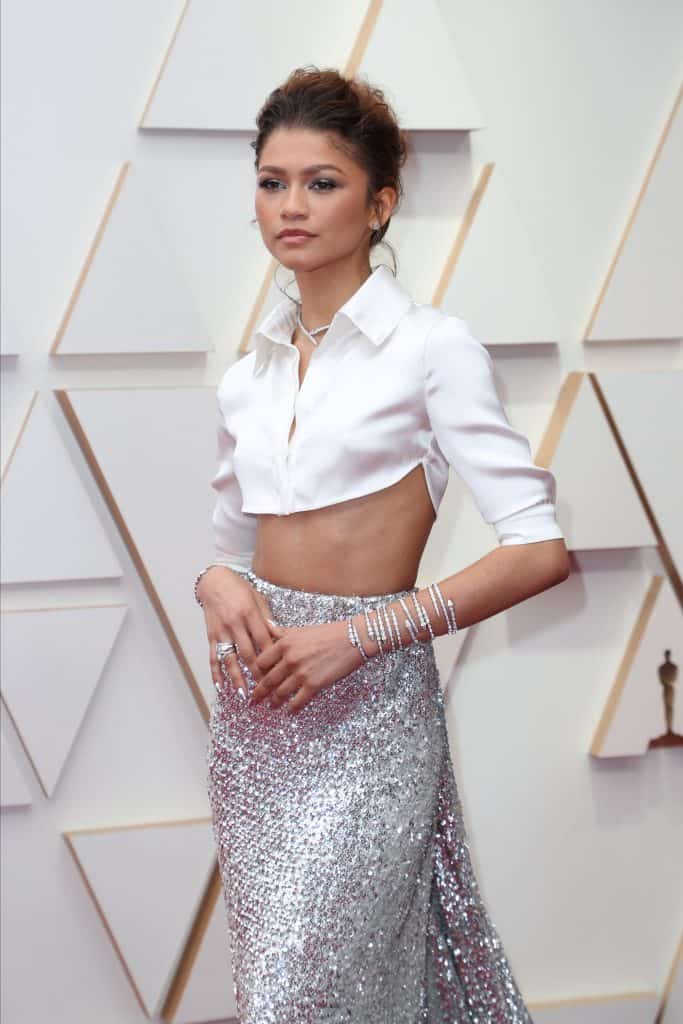 The gloss on top rounded everything out beautifully- no one could ask for anything more from this gorgeous girl.
5. H.E.R
The H.E.R.'s eyes were made for sunglasses, but there's no hiding a winged eyeliner this killer!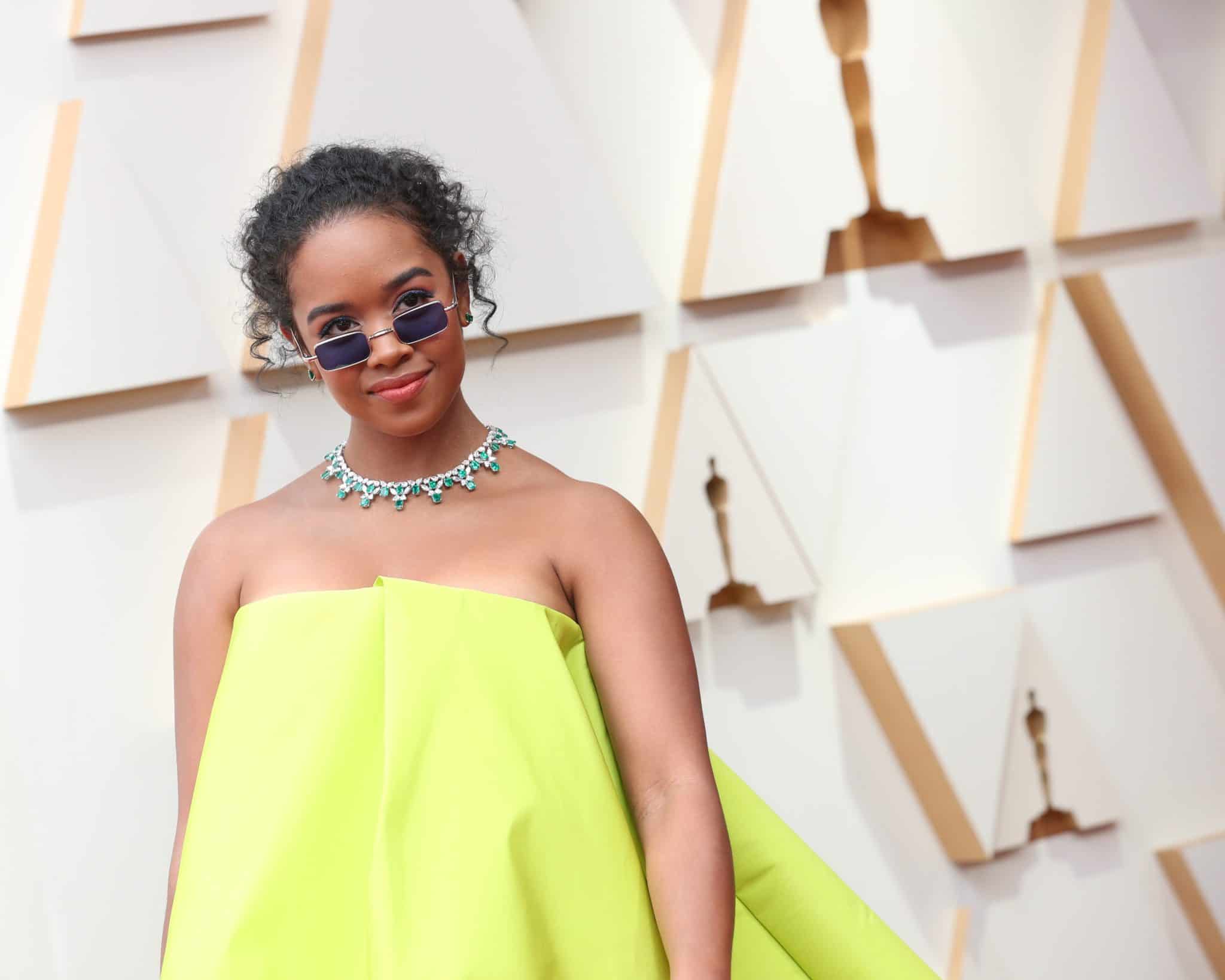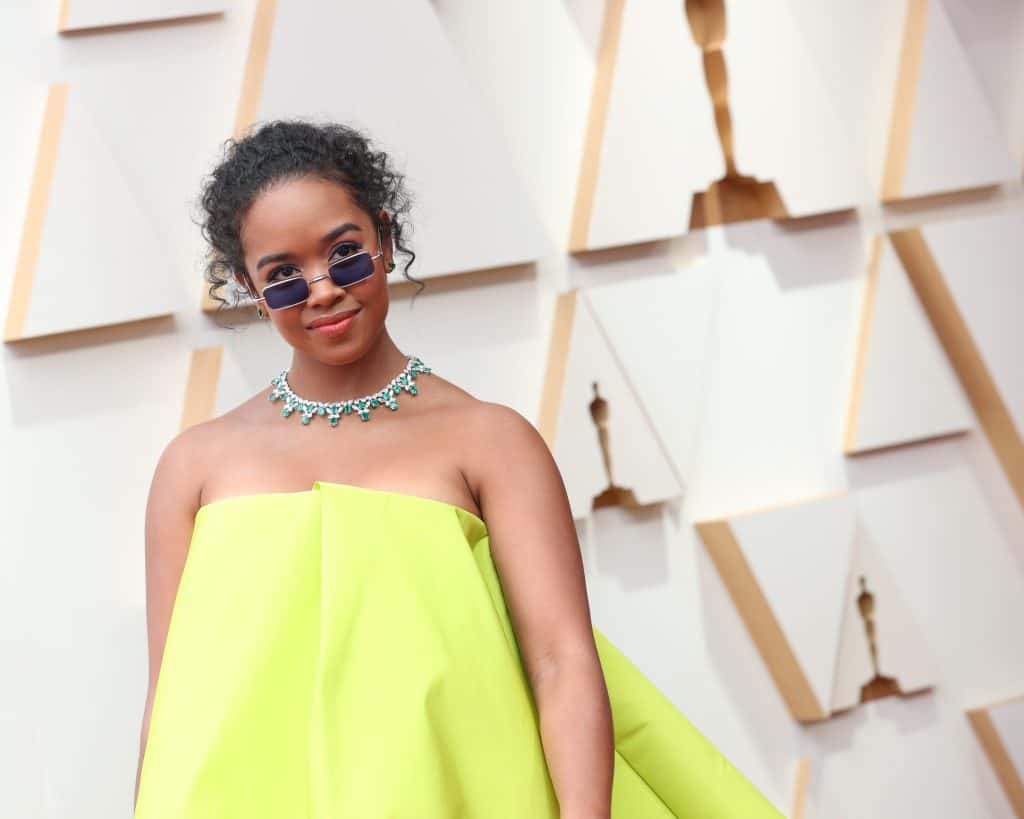 The cobalt blue paired well with her green dress, and the dark tints of those shades against such bright colors gave an otherworldly effect that was just gorgeous to see in person.
6. Nicole Kidman
Nicole wore a classic red lip for her makeup look, which Kyra Panchenko created.
7. Amy Schumer
Amy Schumer went for a flush of soft rosy blush and lip color to create her subtle yet sultry look for the red carpet.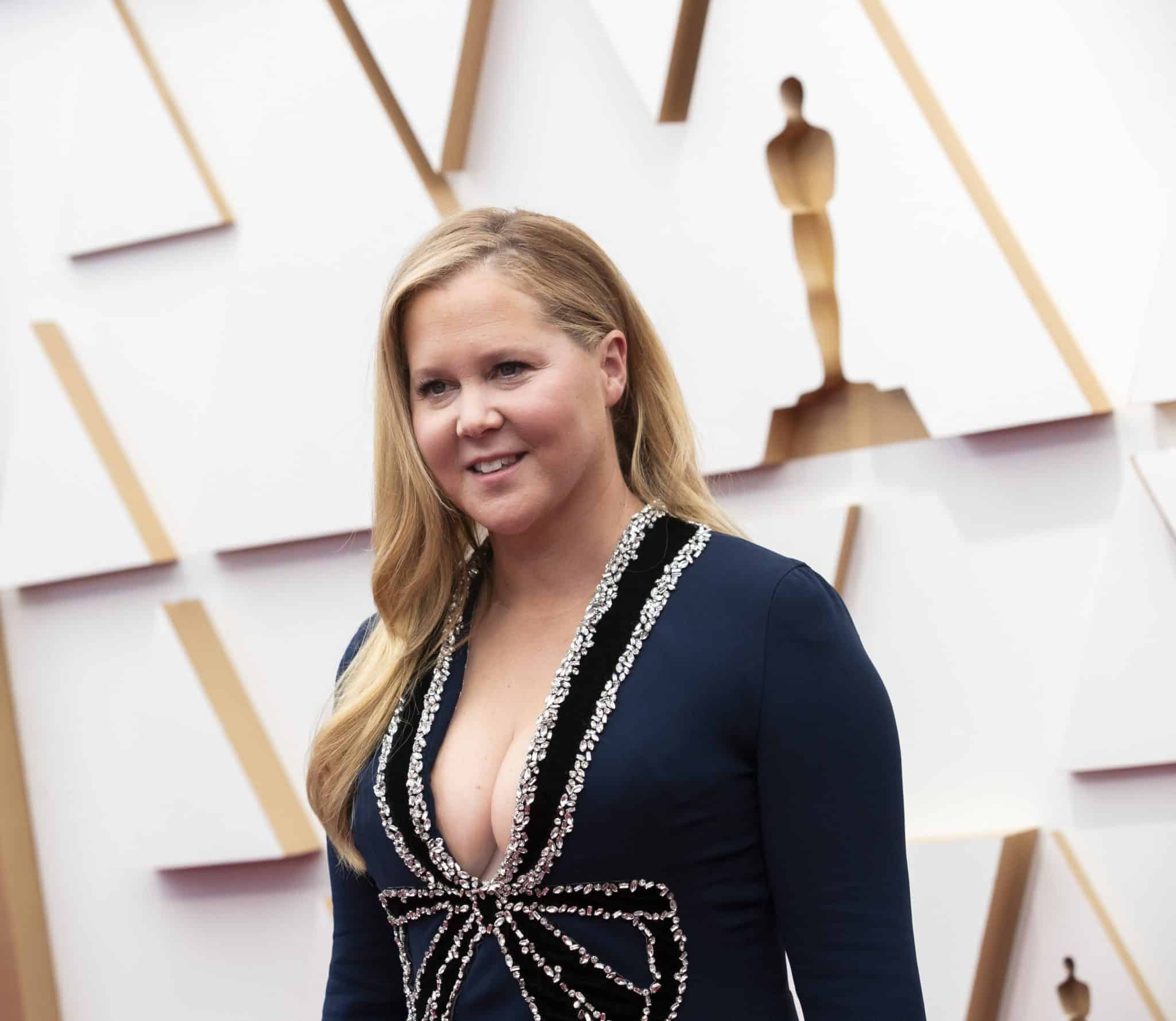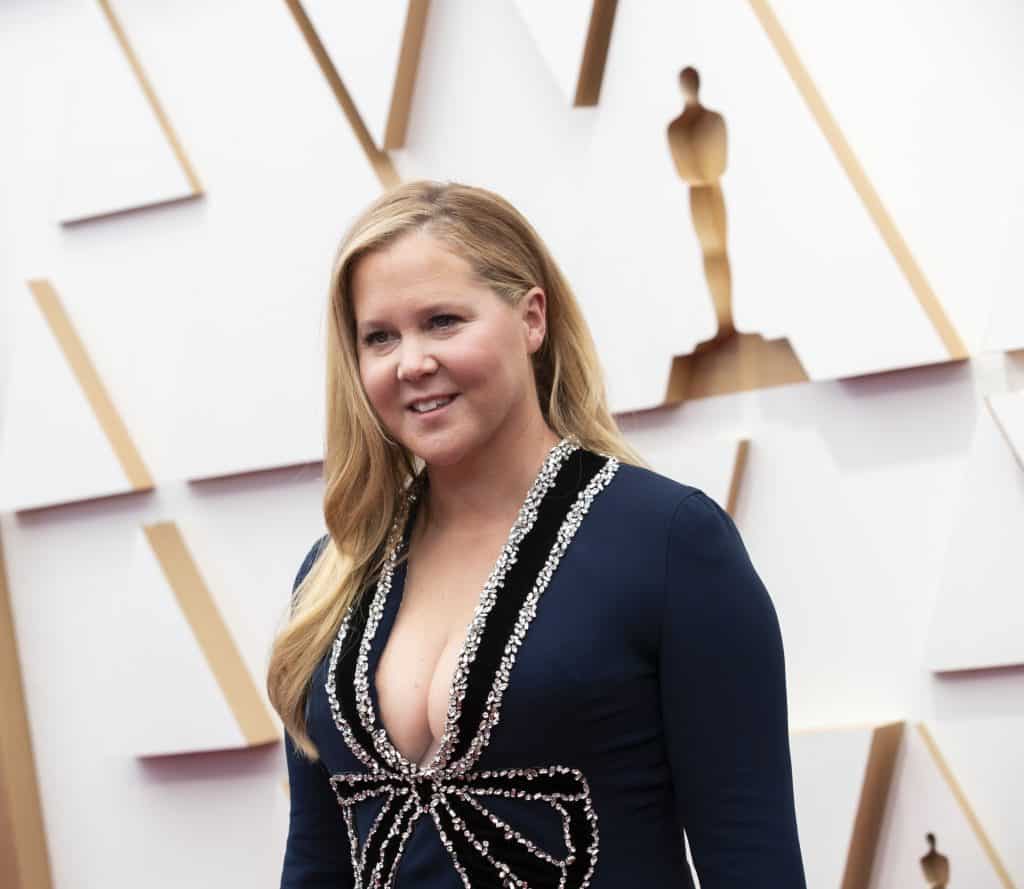 Her makeup artist Mia Jones applied Clé de Peau products carefully, creating an elegant finish that perfectly suited Amy's natural beauty!
8. Chlöe Bailey
With her ethereal, monochrome moment at the 2022 Oscars and voluminous sky-scraping hair, Chlöe Bailey gave us a perfect look for this year's event.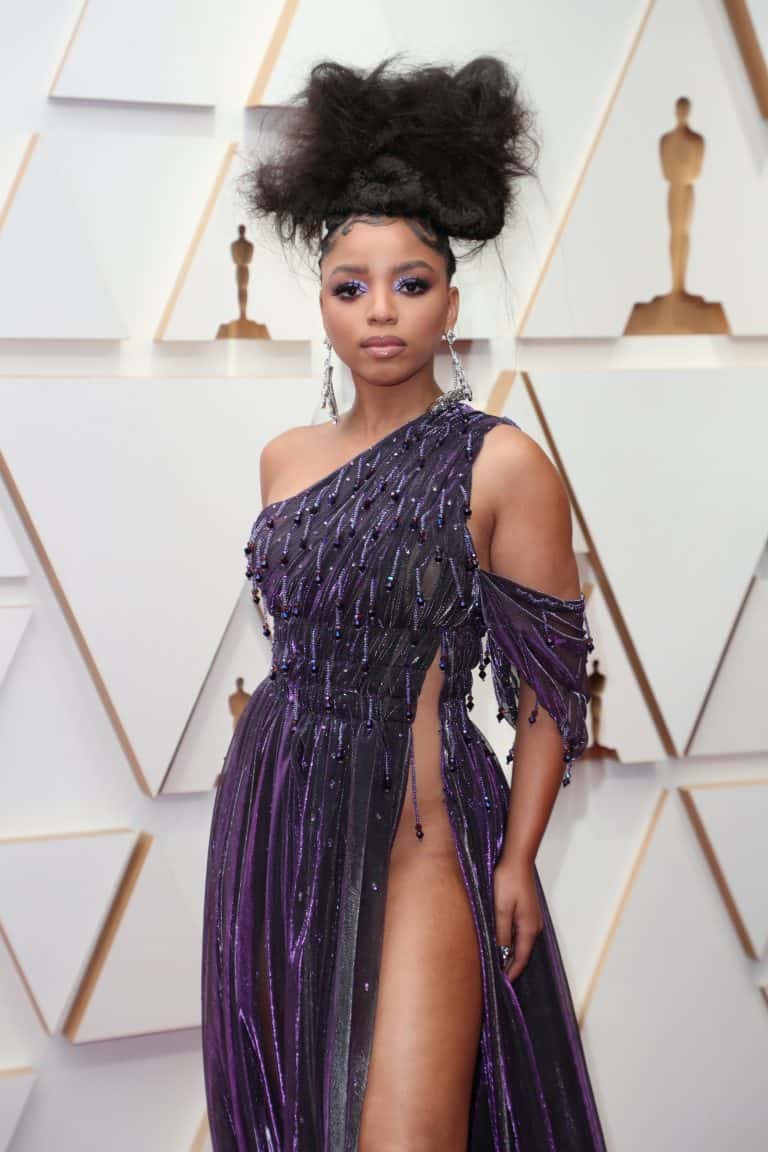 9. Jessica Chastain
Jessica Chastain walked the red carpet looking like a million bucks. She stunned with her glowing, peach-toned makeup that perfectly complimented Gucci's bronze and lilac sequins gown.
First prepped by La Mer before applying Full Coverage Foundation from Charlotte Tilbury and some eyes to mesmerize cream shadow in champagne.
10. Kristen Stewart
Kristen Stewart is a trendsetter and this rock-and-roll smokey eye paired perfectly with her daring short suit makes for an unforgettable look.
11. Venus Williams
The perfect look for a night out on the town, Venus Williams is all elegance and beauty, with her skin glowing thanks to Lancer Skincare.
Her thick eyeliner gives just enough edge to make it pop while still being subtle enough not to be overbearing or dramatic in any way!
12. Rachel Zegler
The sultry bronze makeup accentuates Zegler's sheer black dress to make it shine.
13. Julianne Hough
Julianne Hough looked like a natural beauty without any eyeliner or mascara with this simple red lip.
Her brows were carefully defined by Make's new pencil and tinted gel, which made her face appear more polished than ever before!
14. Emilia Jones
The CODA star, who stuck to dusty mauve tones for her natural glam look, owed it all to Misha Shahzada's makeup artistry.
The artist used Shiseido products, including the Synchro Skin Radiant Lifting Foundation and Inner Glow Cheek Powder in Cocoa Dusk, as well as LipLiner Ink Duo, which gave her that perfect flush of color on lips without any lines or stains!
15. Kourtney Kardashian
Kourtney Kardashian's skin is glowing as usual, but the real star of this show were her eyes.
To get that cool smokey look, she prepped with CurrentBody Skin LED Neck and Dec Perfector before applying KVD Beauty's Tattoo Eyeliners in Trooper Black for an eastern-inspired eye makeup setup. Complete with dimensions, thanks to Mad Max Brown!
16. Kirstin Dunst
Kirsten Dunst's makeup artist, Pati Dubroff, was inspired by the range of shades in this color palette for her Academy Award.
She prepped Kirsteen's skin with Tata Harper Skincare before dusting some blush to complete her "80s vintage" style!
17. Lupita Nyong'o
When Lupita Nyong'o walked the red carpet, she looked like an Oscar award with gold eyeshadow and gorgeous lipstick.
Makeup artist Nick Barose created a painterly eye look using Lancôme's New Idôle Liquid Liner before applying L'Absolu Rouge in Mademoiselle Lupita
ALSO READ: Maryann Retinol Cream Review
Conclusion
Hollywood's glitz and glamour seemed to reach historical heights as the biggest stars in the world gathered together to celebrate the art of cinema.
The best part of the Oscars is arguably the red carpet — and this year was no exception. The makeup was amazing!
Which was your favorite look? Let us know in the comment section.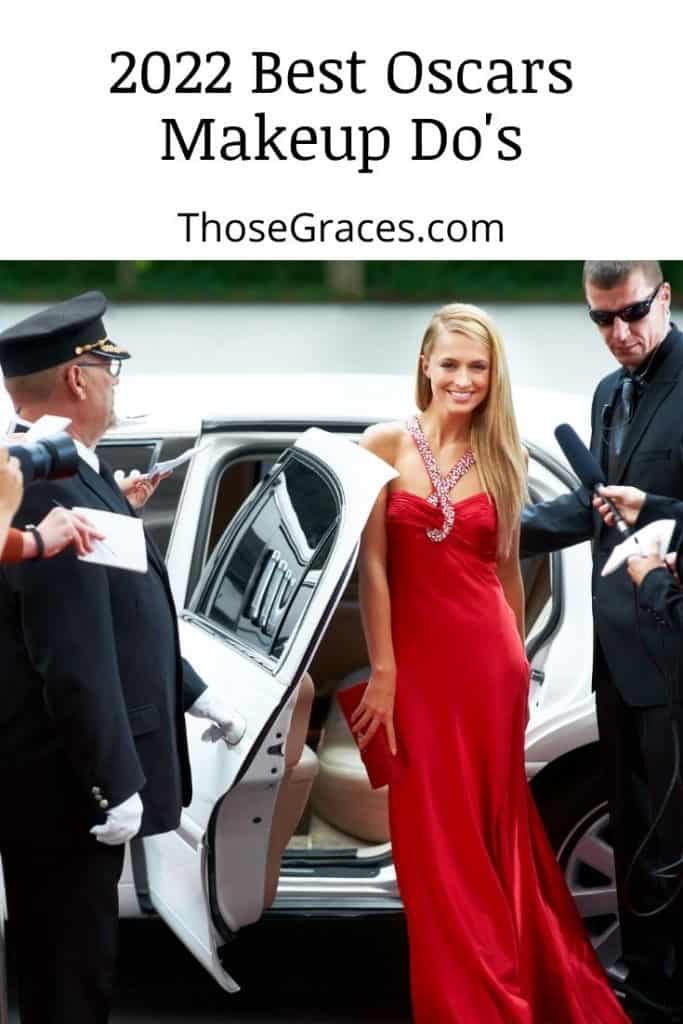 Resources
1. History. Oscars.org | Academy of Motion Picture Arts and Sciences. Published September 1, 2014. https://www.oscars.org/saa/history