If you're new to an eco-friendly lifestyle, it's important to note that while you're saving the planet by using zero waste makeup remover, you also benefit.
This is because you protect your skin from hydrocarbons and synthetic solvents found in makeup removers.
Eco-friendly beauty lovers already know the rewards that come with using organic products, but for all you newbies, we'll go over some of those benefits in our reviews below.
Let's start with a quick look at our top picks, then keep reading for all the glorious details.
Don't forget to check our guide on the Best Zero Waste Makeup Brands too!
Zero Waste Makeup Remover Top Picks at a Glance
If you see the value in these products and choose to purchase via my referral links, I may earn a small commission at no extra cost to you.
Check the table below for a side-by-side comparison of our favorites!
Top Benefit
The soap is suitable for all skin types, and it doesn't cause any allergic reactions
The juju herbal soap is a big source of nutrients for your skin
They're very thick and soft
They're very effective in applying the facial toner
Zero Waste Makeup Remover Ideas (Detailed Guide)
Removing my body shaper, bra, and embarrassingly many layers of makeup ?is the biggest highlight of my evening. I truly believe that's the real definition of freedom.
However, I didn't care how the makeup came off for a long time as long as it was off my face.
When I first heard about zero waste makeup remover, I was a little skeptical. I decided to try it for the environment anyway.
Fast-forward, I've loved using zero waste makeup remover so much, I'll never go back! Here are my top picks.
This is one of the biggest brands in organic makeup products. During my orientation to removing makeup safely, this was the most recommended makeup remover.
It removed my makeup perfectly, and it was so gentle. I loved the smell so much, and the way it left my skin refreshed that I started using it to cleanse my face even when I wasn't wearing makeup.
Below are more details about the Ethique brand.
About Ethique Company
I believe that as an eco-friendly person, you want to know the story behind the company you're buying from and ensure you share the same values.
Ethique is one of the world's first zero-waste and most sustainable beauty companies. Its mission is to eliminate the global waste plastic while offering consumers natural & effective products.
According to the company, 40% of the plastic in landfills comes from packaging. Let me break it down further for you to gain a better understanding.
Conditioners and shampoos only; use at least 80 billion bottles. And 8 million of these bottles end up in the ocean.
So far, the company has managed to save the planet from 5 million plastic bottles by converting thousands of people to plastic-free beauty products.
Buying this product would help in their mission of saving up the earth 50 million plastics by 2021.
Their bar soap is made using biodegradable ingredients and compostable packaging. The only trace the bar soap leaves is your smooth & glowing skin.
| Benefits | Drawbacks |
| --- | --- |
| The bar soap helps in removing makeup or any debris on the skin effortlessly | It does not spread very easily, and it may feel a bit waxy-like before you get used to it. |
| It has a sweet soothing scent | It's a little greasy |
| The soap is suitable for all skin types, and it doesn't cause any allergic reactions | |
| The company not only aims at producing great products but also protecting the environment | |
How it Compares With Others and Why
One of the most beautiful things about Ethique is its commitment to the environment. While they're many eco-friendly products in the market, not all of them have a mission to save the environment.
While I love the product itself, I love their mission, and I love being part of it.
Expert Tips
So far, I haven't seen any allergic reactions complaints from using the soap, but it's always good to do a patch test.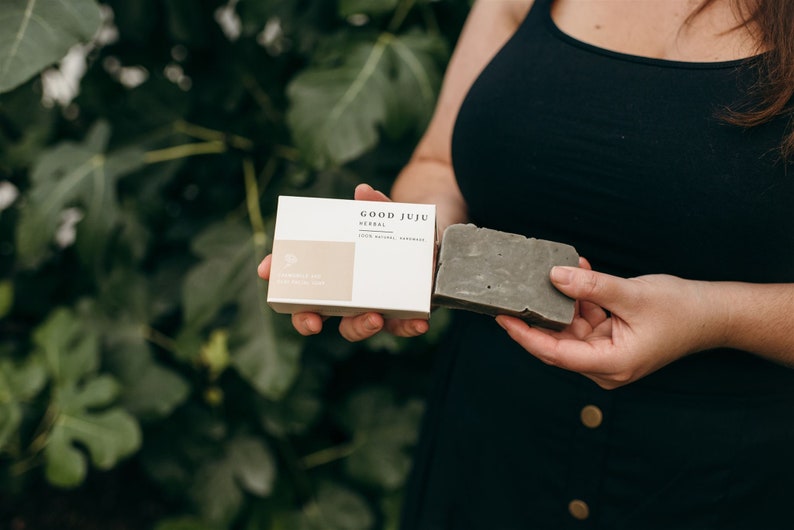 I'm sure this isn't the first time you're hearing of Good Juju herbal and the darling owner Judith.
She began the company on a mission to save herself. As a long sufferer of eczema and allergies, she kept using 'natural products,' and they only made her condition worse.
This was when she realized that there isn't a cap on the term natural products.
To fill the gap, she started her company which focuses on making real natural products that are cruelty-free. Judith also ensures her products don't cause any skin irritation.
Enough of the sweet story on how Juju was founded; read on to see if the products are worth your bucks.
Features
The first great feature of the soap is that it's cruelty-free, meaning no animal testing is done. I know this is very crucial for all my vegan beauties.
Another impressive feature of the soap is the ingredient list. It's made using bentonite clay, coconut oil, French green clay, olive oil, chamomile, shea butter and vitamin E oil.
That's a lot of powerful skin ingredients packed in one bar of soap.
It would take a whole blog post to expound on what each of these products does to your skin, so I'll just talk about the main ingredient.
Bentonite clay has several benefits in the skincare and hair care routine. It helps in removing any sebum or excess oil from your face, as well as calming irritated or inflamed breakouts.
The clay also helps in pulling any impurities on the skin, which can help in treating acne.
| Benefits | Drawbacks |
| --- | --- |
| The juju herbal soap is a big source of nutrients for your skin | No free shipping unless you spend $75+ |
| It cleanses your skin from all makeup buildup & other impurities, leaving your skin fresh | They ship 1st class, so can take longer to arrive (which could be an issue in the summer heat since they sit in hot trucks longer) |
| It's vegan-friendly and hypoallergenic | |
| Regular usage of the soap gives you a radiant & youthful look | |
Honestly, I couldn't really think of anything truly bad to say about them! Yes, you have to pay for shipping, but it's a fair price.
The ONLY thing that worries me is that 1st Class shipping isn't as fast as Priority, so it could end up sitting in a hot truck longer and end up melting.
How it Compares With Others
The Good Juju soap is made with oils and clay, which aren't just great for your skin but also very unlikely to cause allergic reactions.
It's also a good size for the price, so no complaints about that. Plus, Good Juju donates part of their profits from each bar to the Happy Skin Project, which benefits cancer patients undergoing chemo.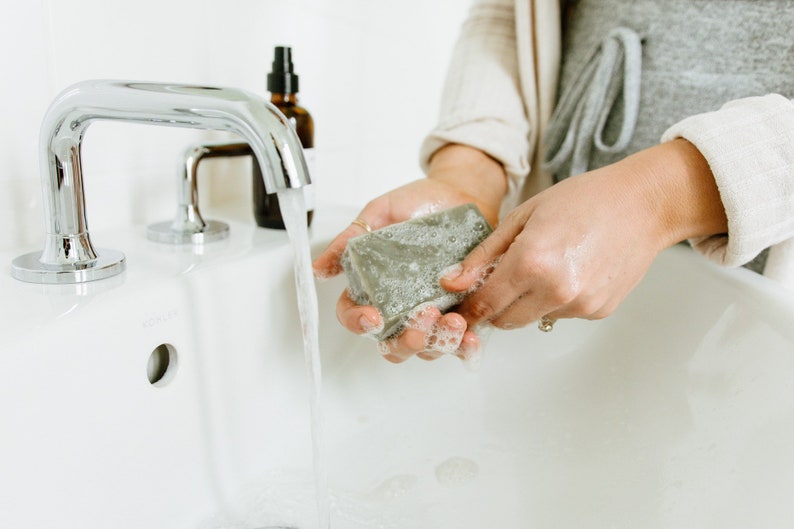 Expert Tips
Ensure your hands are clean before washing your skin. Use your hands to lather soap and gently rub the lather over your face in circular motions.
I've always loved products that contain aloe vera. I don't know if anyone else does this, but growing up, we pressed the aloe vera juice and applied it to the areas where we had dark spots. It worked.
Of course, I didn't know any science behind it then – it was just something I did.
So, when I started trying out zero waste makeup remover, I was excited to try this organic aloe vera face wash— it was a good way to relive my childhood?.
Anyway, enough of my tales, below are more details of the product.
Features
The product actually contains other products besides aloe vera; the latter just happens to be the major ingredient.
Other ingredients include unrefined extra virgin coconut oil, cold-pressed extra virgin olive oil, cold-pressed grape seed oil, cold-pressed castor oil, raw shea butter, and potassium hydroxide (lye).
Don't let that last one scare you. Lye is a common ingredient in natural handmade soap. The process of making soap neutralizes it so you're not actually putting lye on your face.
These ingredients combined with pure vera gel leave your skin glowing.
Aloe vera gel, by itself, helps in reducing swelling on the skin thanks to its inflammatory properties. It also speeds up the healing process, limiting scaring.
When it comes to removing makeup, I loved it better than using bar soap. Not because the bar soap isn't effective, but using the aloe vera wash was less of a hustle.
| Benefits | Drawbacks |
| --- | --- |
| All products are organic, and the ingredients are packed with nutrients | The texture of the products is a bit oily and slimy |
| After a few times of using the product, my skin was clearer | I wish they had a scented version. |
| It's unscented, which is a plus for those who prefer fragrance free beauty products | |
How it Compares With Others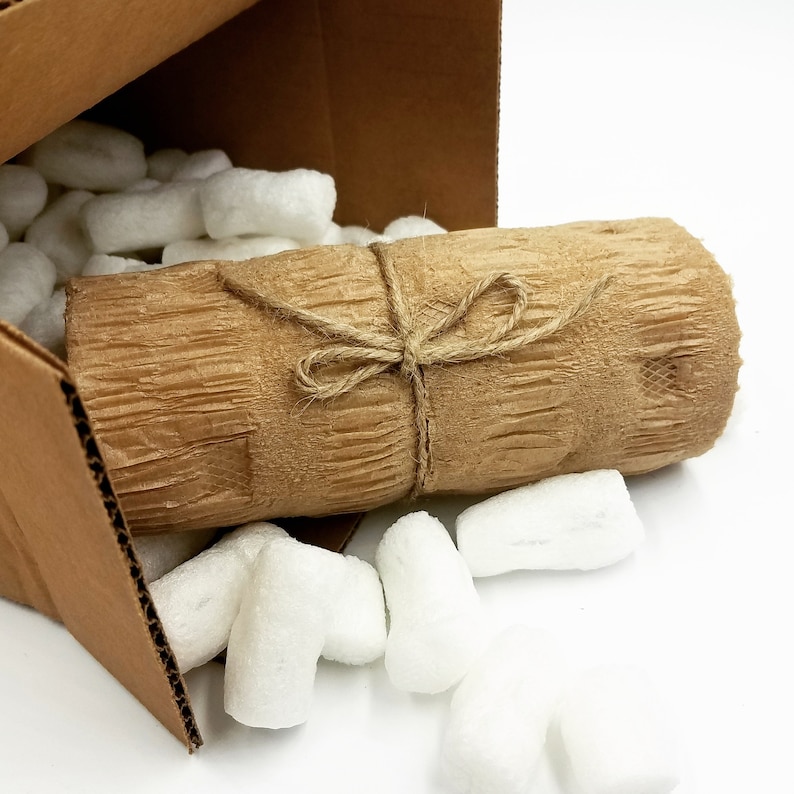 Unlike the bar soaps that can be a little messy, especially during travel, the organic wash is more portable.
Expert Tips
For good results, use the organic wash at least twice a day.
The procedure is simple: shake the bottle before use, massage the wash on your skin in circular motions, and use lukewarm water.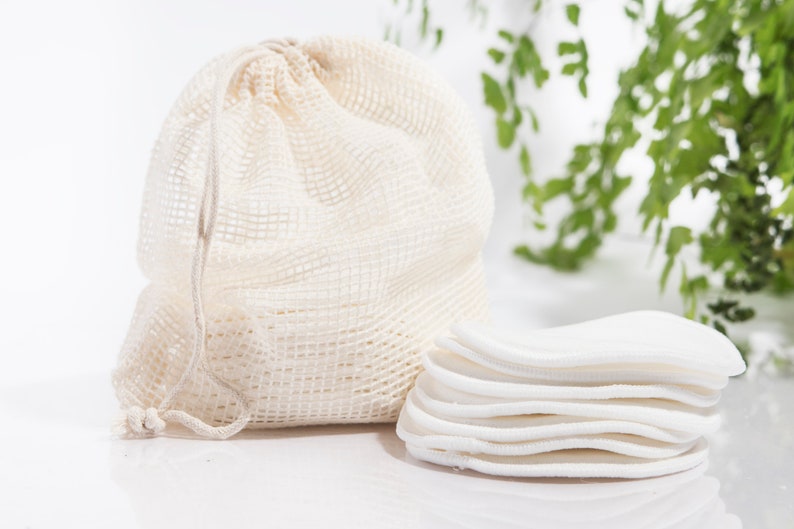 I was a little bit skeptical about getting reusable makeup remover pads. To be honest, it seemed like too much work.
'How does that even work? Do I use it once and wash it? Isn't that too tedious? How comfortable are those pads anyway?'
This was the kind of dialogue I was having with myself.
Anyway, fast-forward, I love the bamboo cotton makeup remover, and I'm a big advocate. I've actually bought a few packages and gifted them to my family and friends because I think everyone should have a pair.
Below is everything you need to learn about cotton pads.
Features
One of my favorite things about these pads is that the seller packs 16 cotton pads. This means you don't have to clean every day if that's a pet peeve for you.
The reusable organic bamboo cotton pads are very neatly sewed, and you'll love to display them on your display.
Another great feature is the texture and the thickness. Each pad is soft, and it has 3 organic bamboo & cotton, and they measure 31/4″ across.
The seller packs the cotton in a little beautiful organic cotton mesh bag for washing.
| Benefits | Drawbacks |
| --- | --- |
| They're very thick and soft | Some users said they had difficulties opening the bag they're packed in |
| The package has 16 cotton pads | A smidge pricey for cotton pads. |
| They come with a cotton mesh bag | |
How it Compares With Others
The greatest feature of bamboo cotton makeup removers is the texture and thickness. They feel very good on your skin.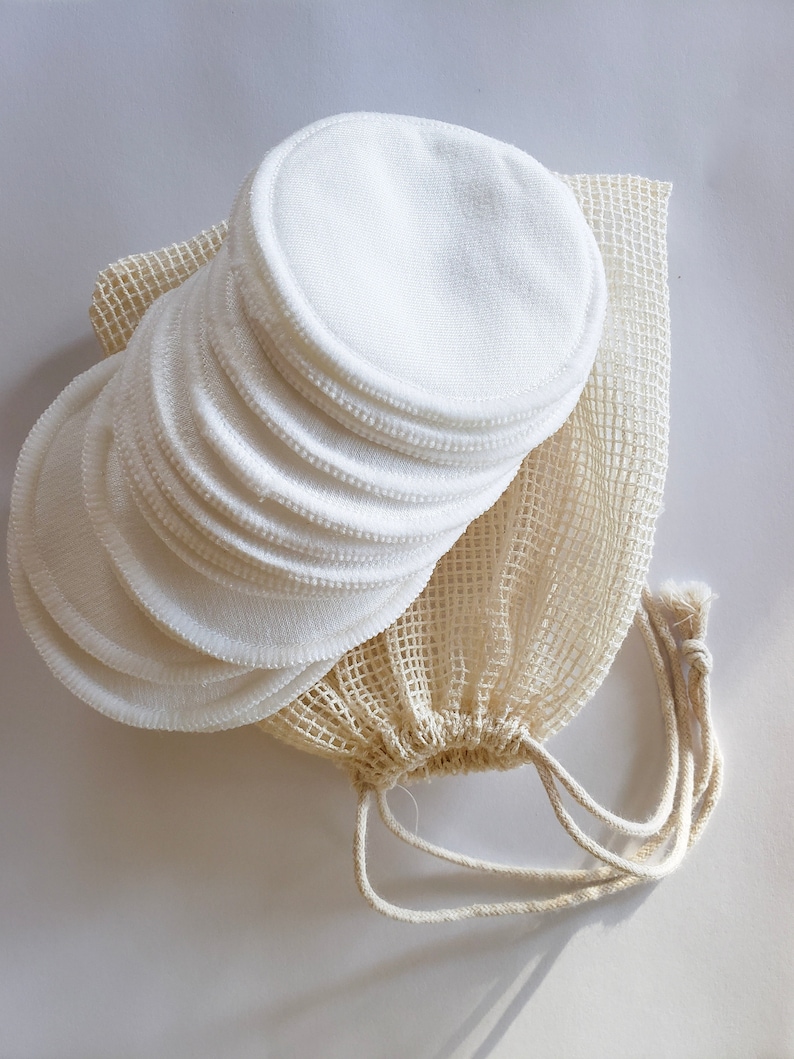 Expert Tips
There is nothing much to say about the pads besides their care. You can either hand wash them or use the washing machine.
To make your work easier, ensure you pre-soak them in a jar of soapy water the night before. This also helps in removing any stains.
Lay them flat to dry as tumble drying may destroy the shape of the pads.
This is another great option for those looking for compostable and reusable facial rounds.
After using the bamboo facial rounds I recommended earlier, I tried these pads just to try out something different and explore the eco-friendly world.
To say that I'm in love with these pads is an understatement. But hey! Don't take my word for it; read on to learn more about the pads.
Features
One thing I really loved about these reusable facial rounds is their texture. They're very soft, and they feel great on your skin. I have very sensitive skin, and both sides of the rounds didn't irritate my skin.
I also love that they're 10 in total, so I can just wait to wash them during the weekend (I use two in a day).
| Benefits | Drawbacks |
| --- | --- |
| They're very effective in applying facial toner | Pricier than other options on our list. |
| They remove the stubborn dark eye makeup effortlessly | I know they're reusable, but I wish there were more pieces for that price |
| They also exfoliate the skin well. | |
| Very soft, comfortable, and non-irritating | |
How it Compares With Others
The pads are very soft and work well. They also feel really good, especially if you just apply some oil after removing makeup and allow your skin to rest.
However, compared to other eco-friendly pads, they're a little bit pricey.
But we can't put a tag on that skin glow. Can we? Besides, you get to use the pads for at least two years.
Expert Tips
Ensure you store your pads in a clean vessel to avoid any contamination
Once you use a pad, place it on the mesh bag – when it's time to wash the pads, you can either hand wash them or put them in the washing machine.
If you realize your pads have some stubborn stains, it's okay to bleach them.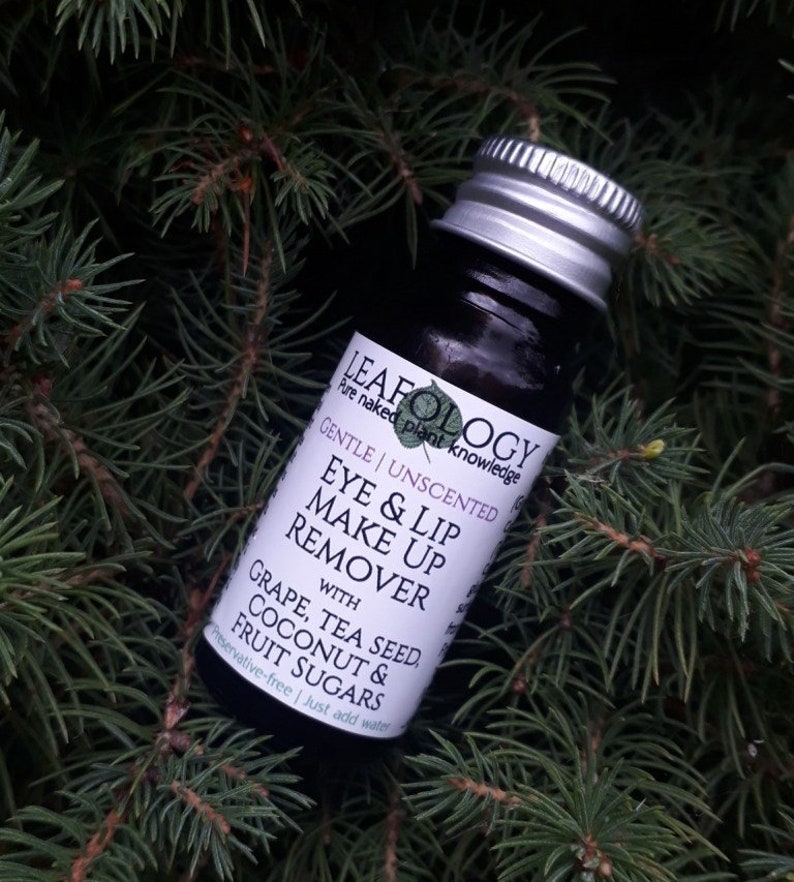 I'm sure you've had those days you took more wine than you care to admit and ended up sleeping with your mascara on.
Or that day, you got heartbroken, and you cried yourself to sleep.
If you still can't relate, please make a bucket list. You need to elevate your life a little?.
Anyway, sleeping with mascara causes a lot of mess, and so does lipstick. Probably more than any other makeup.
Well, that doesn't have to keep happening. You can now remove your eye & lip makeup with zero-waste. And fast.
Here are more details.
Features
To begin with, all ingredients used in the product are organic, and so you can use the product to remove makeup on your face too.
The main ingredients are coconut, tea, grapes, essential oil-free plants, among other natural ingredients.
Ella also packs her products in glass bottles, which helps in reducing plastic waste in the environment.
Another great feature of the makeup remover is that it's cruelty-free. Ella doesn't try any of her products on animals; she requests her friends to try them out instead.
| Benefits | Drawbacks |
| --- | --- |
| It removes your mascara by lifting it away instead of smearing it on your face | VERY high shipping cost.* |
| It leaves your face very moisturized. I have oily skin, but somehow, my lips can get very dry (I probably need to drink more water). However, I realized my lips became softer when using this product | The larger bottle is just a tad on the pricier side (still very fair) |
| It's very nourishing thanks to the rich ingredient list | |
| I've vegan-friendly and safe for sensitive skin | |
*You can get free shipping if you buy other items, check the listing to see which ones.
How it Compares With Others
One way the makeup remover differentiates itself from the rest is through its moisturizing properties.
You can use it to remove your makeup and not apply oil on your face afterward, and you won't experience dryness.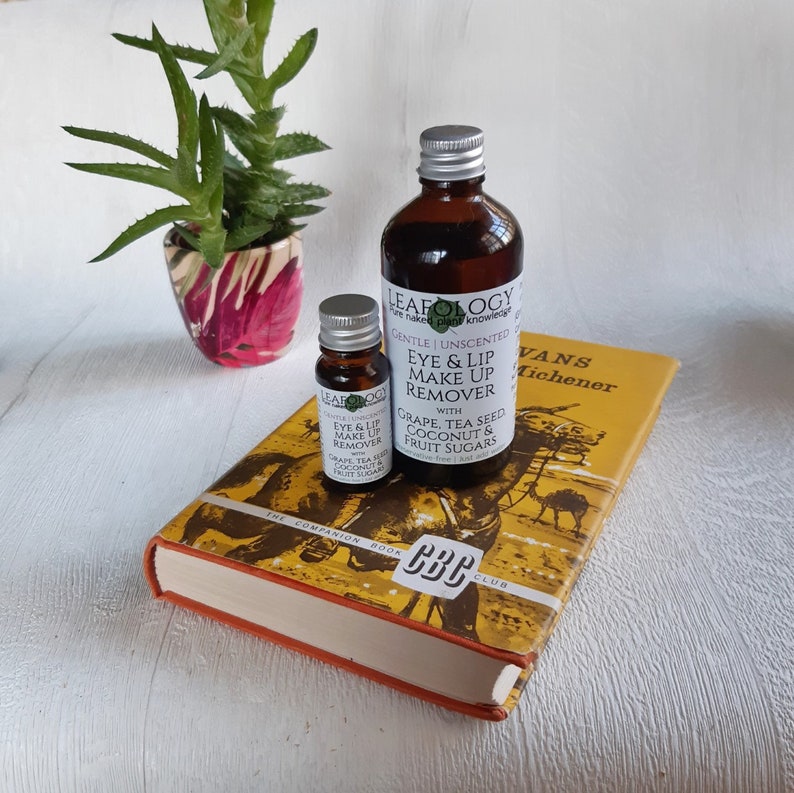 Expert Tips
Using a damp pad, apply the oil on your eyes, lips, or face, and gently rub it in. The wetness of the pad enables the oil to lift your makeup away.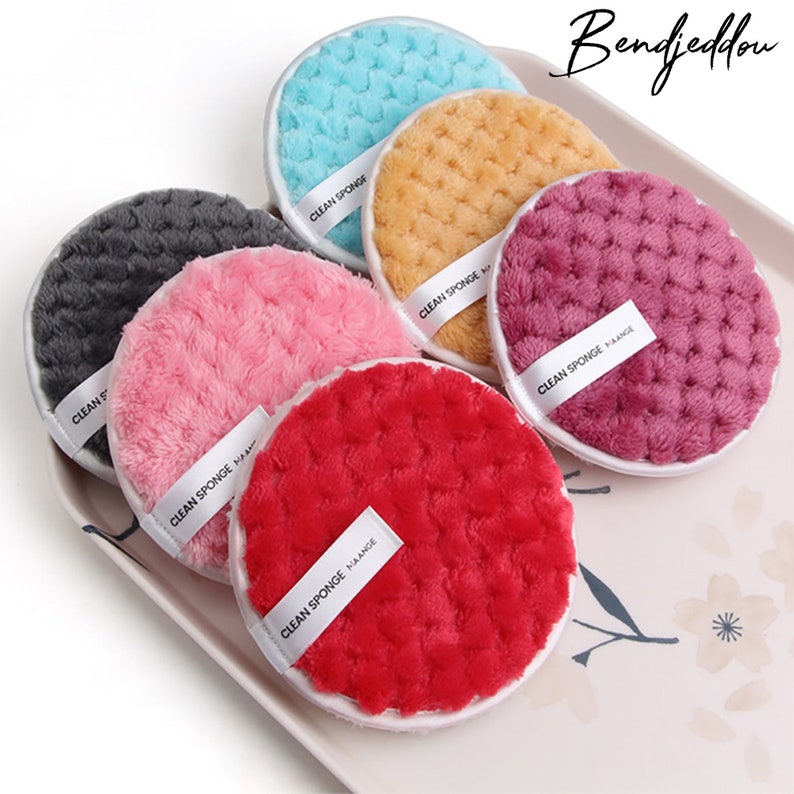 I love to get myself something fancy and unique once in a while. So, after buying the plain white reusable makeup remover pads, I decided to get something different.
I didn't want to break my bank (which I've done several times on my shopping sprees?), so I went for these microfiber remover pads.
Features
They're made with soft microfiber material, and when they say soft, they're not kidding. I use the pads together with oil, and they remove my makeup without any irritation.
Besides their texture, they're big enough since they're 11-8 cm.
They also come in different colors, which makes my display very colorful and girly.
| Benefits | Drawbacks |
| --- | --- |
| They come in different colors; you can go for similar colors or mix them up a little | Since the measurements are manual, some pads are 1-2 cm less, which doesn't really inconvenience you |
| They're very soft and comfortable on the skin | |
How it Compares With Others
The microfiber makeup remover pad is softer than other remover pads. They may cost more than the rest, but they're totally worth the price.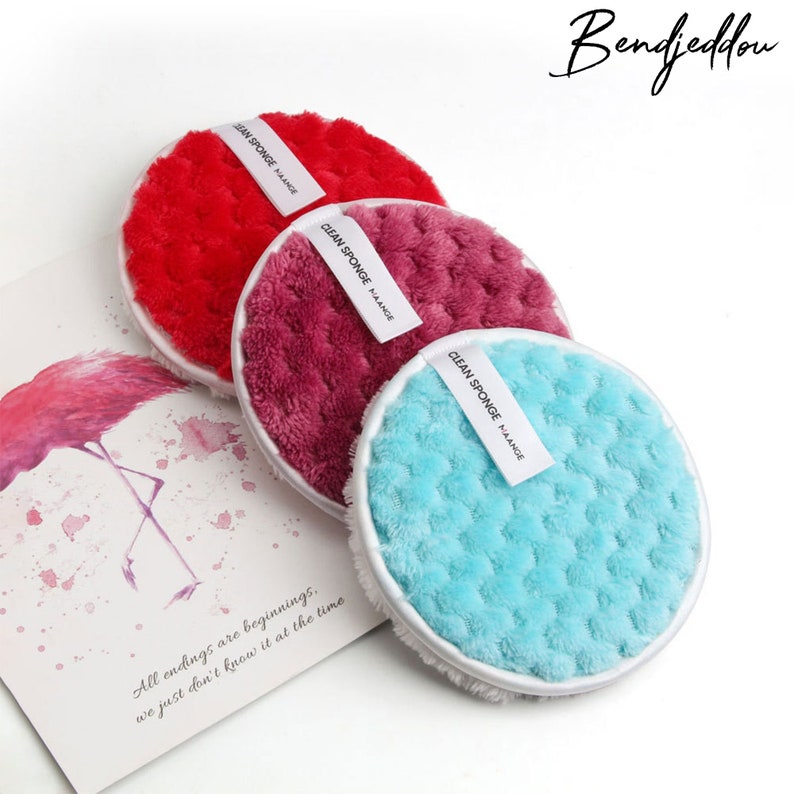 Expert Tips
If you have sensitive skin and you're afraid of skin irritation from reusable pads, consider trying the microfiber makeup remover.
Due to their texture, I mostly prefer to hand wash them. The dirt comes off easily after soaking them, and I've not had to deal with any stains so far.
Check: DIY Zero Waste Make Up Removers
Frequently Asked Questions on Zero Waste Makeup Removers
Here are the most central questions that I see regarding zero waste makeup removers.
For starters, you can dump those single-use facial pads and switch to reusable round pads. Secondly, you can start using makeup removers from eco-friendly beauty brands that are cautious about their packaging materials. Lastly, go for eco-friendly makeup removers that are made with natural ingredients.
What can I use instead of cotton pads to remove makeup?
Besides the reusable makeup remover pads, you can also use a makeup eraser, muslin cloths, or face clothes.
Are reusable makeup pads hygienic?
Yes, they're hygienic and safer for your skin compared to single-use cotton pads. To avoid infections, always store your clean pads on a clean vessel. After use, return them to their mesh bag. Then soak them in soap before cleaning.
Final Thoughts
Before I had the zero-waste makeup remover talk, I wasn't conscious about the damage I was doing to the environment every day.
However, I'm glad someone took a chance on me and decided to show me how small changes can make a big impact.
I hope you find it in your heart to share this blog post and spread awareness.
It only takes one small shift, like using reusable cotton wipes instead of single-use pads, to make a difference.
How long have you been using eco-friendly makeup removers? Do you like the change?
Final Recommendation
References
PubChem. 2019. "Potassium Hydroxide." Nih.gov. PubChem. 2019. https://pubchem.ncbi.nlm.nih.gov/compound/Potassium-hydroxide.
R. Morgan Griffin. 2010. "Aloe Vera." WebMD. WebMD. July 27, 2010. https://www.webmd.com/diet/supplement-guide-aloe-vera.
Rosen, Sheryl. 2016. "Hydrocarbons: The Deadly Poison Found in Everyone's Home | Connecticut Poison Control Center." December 27, 2016. https://health.uconn.edu/poison-control/about-poisons/cleaning-products/hydrocarbons-the-deadly-poison-found-in-everyones-home/.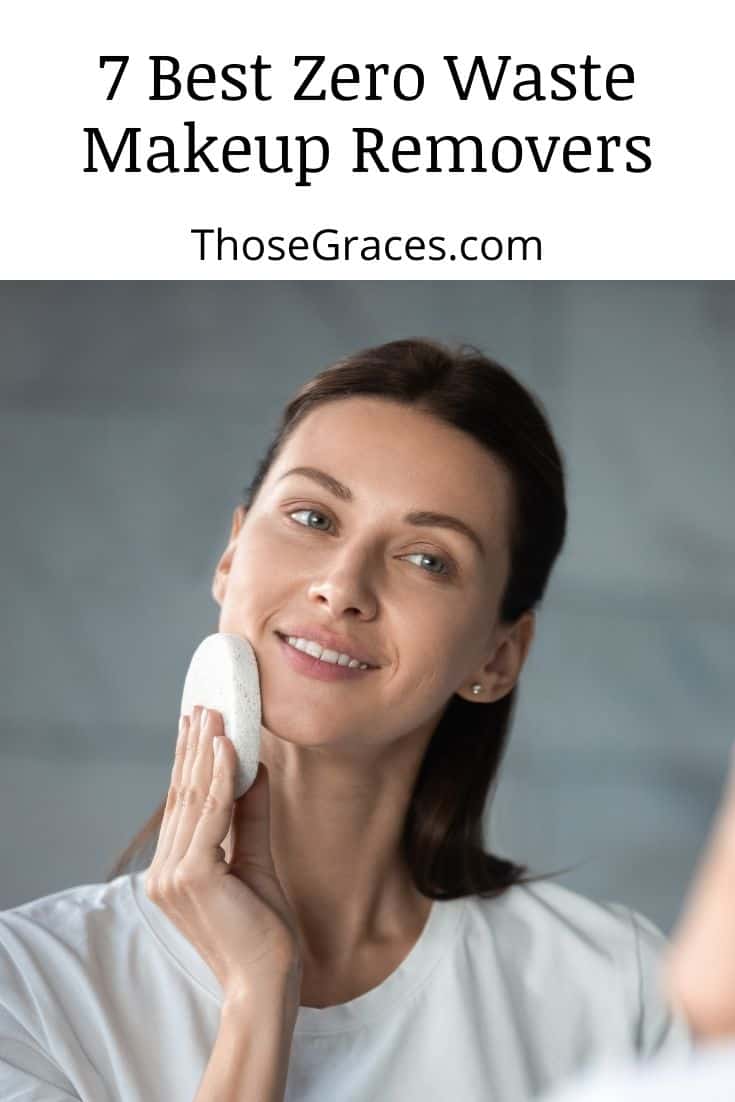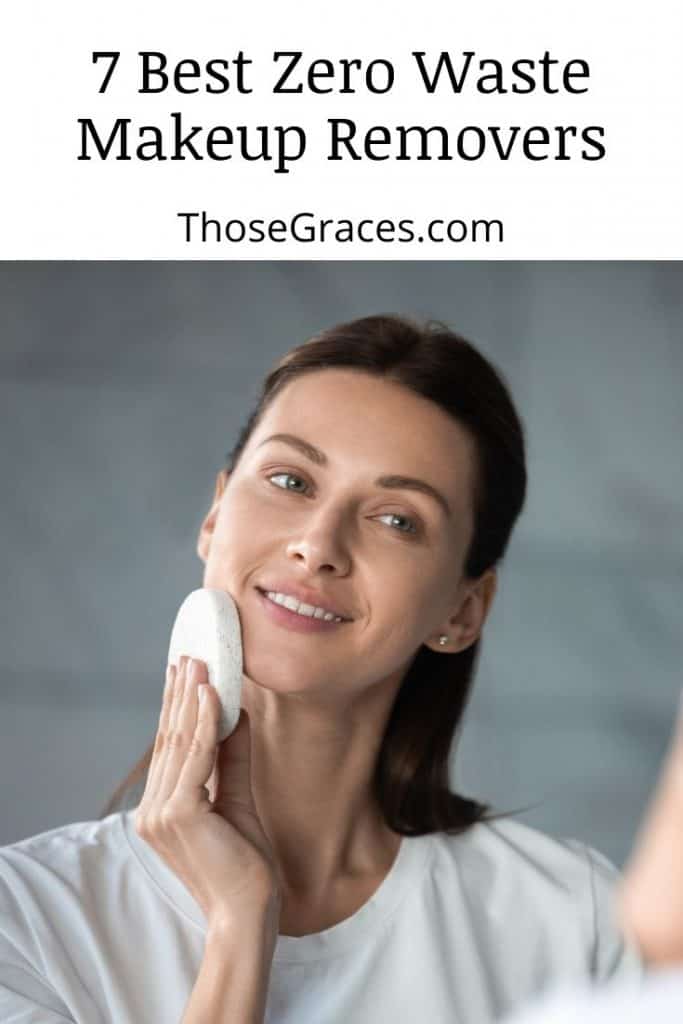 What are your favorite zero waste makeup remover? Share with us below!