Are you a newcomer hoping to try keratin for the first time or a regular, and are you wondering why keratin treatment is expensive? You're not alone.
I was once in this situation and spent a lot of time researching why this is so.
So, what could the reasons possibly be, and what can you do to get a keratin treatment at a more affordable price?
Please, walk with me.
Key Takeaways
The cost of keratin treatments varies with the location of your salon.
The average prices of keratin treatments in different states in the US range between $82 and $400.
There is a cost difference between a keratin treatment done at home and that done in the salon.
What is The Cost of a Keratin Treatment?
The cost of keratin treatments varies with the location of your salon and generally ranges between $250 and $500.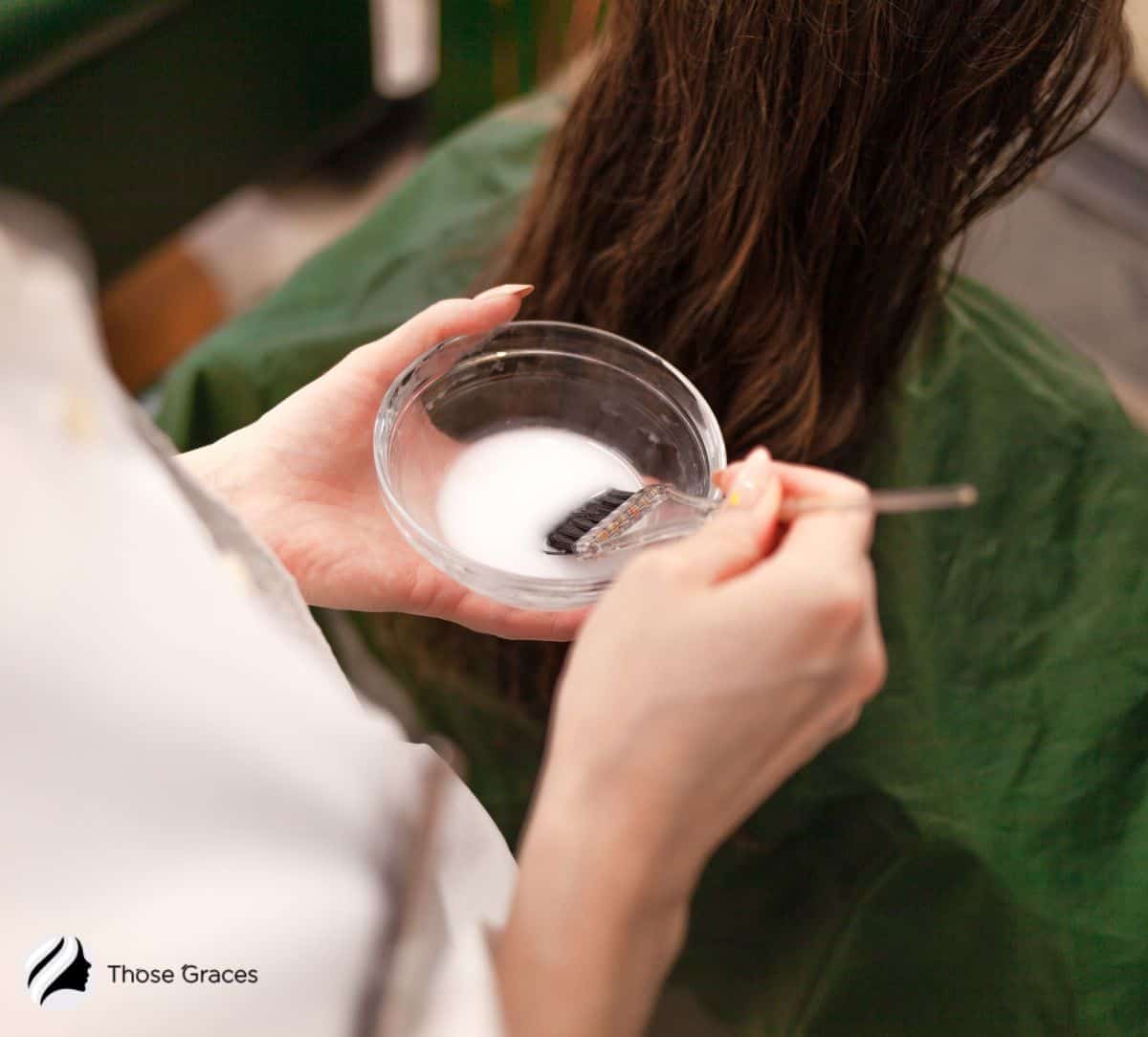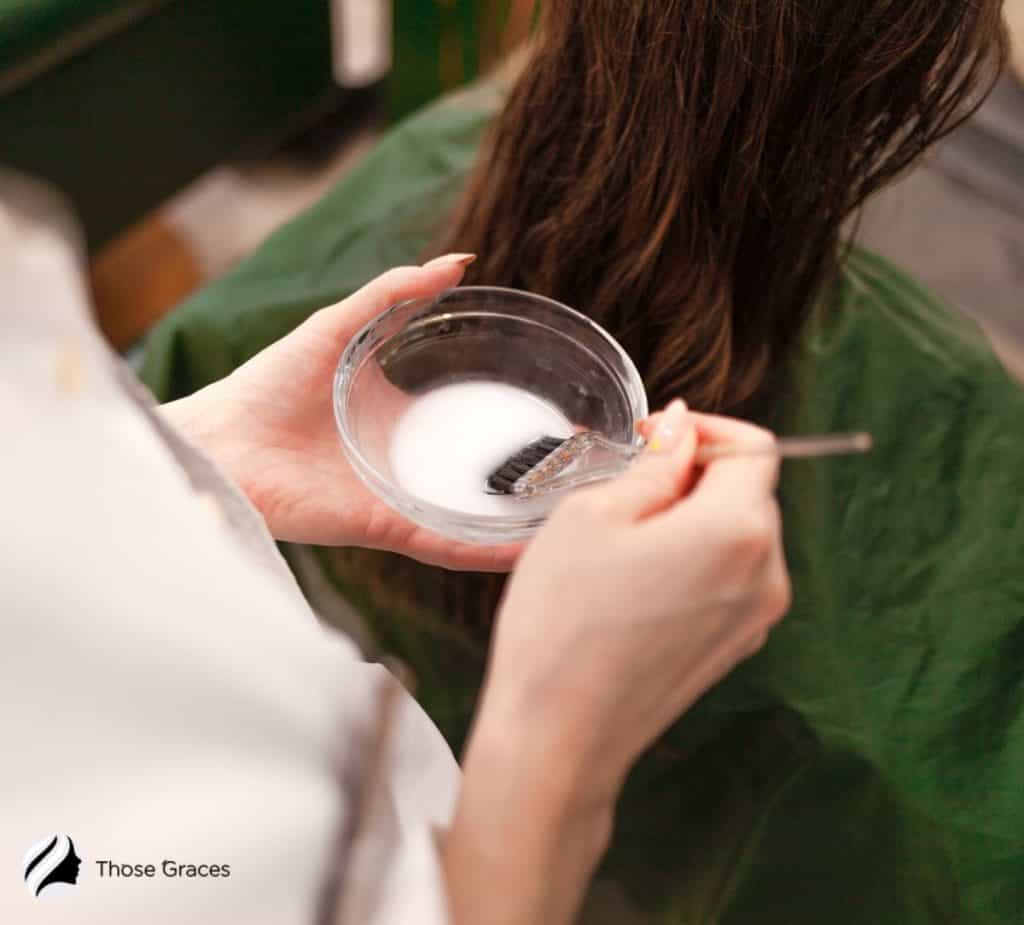 These price differences are because salon treatments are not the same. There is a disparity in what you get based on the kind of hair products being used and the kind of hair treatment suitable for your hair type (dry hair, curly hair, wavy hair, frizzy hair, damaged hair, etc.).
Although the price seems slightly on the high side, it isn't extravagant if you get regular blowouts to get frizz-free hair either because of incessant hair breakage or some other issues with your health (1).
The twist is hair treatments like Brazilian keratin treatment can save you a lot of stress for about 4-6 months. So why not?
READ MORE: BENEFITS OF KERATIN TREATMENT
How Much Does Keratin Treatment Cost in the U.S.?
The average prices of keratin treatments in different states in the US range between $82 and $400.
New Hampshire has the highest appointment cost ($400), while Utah costs $82.
In New York, a keratin treatment costs $242, and this hair treatment also seems to be on the high side in Washington, where it goes for $391.
If you want smoother, shiny, and silky hair, a traditional keratin treatment is a safer alternative to abrasive hair treatments, like the use of relaxers that can permanently alter hair textures.
Why Are Keratin Treatments Expensive?
Keratin Treatments are expensive for many reasons, including the location of your salon and the professional-grade products used.
Before booking your first keratin treatment, you need to understand why the hair treatment can be so pricey and know why you should be paying that much.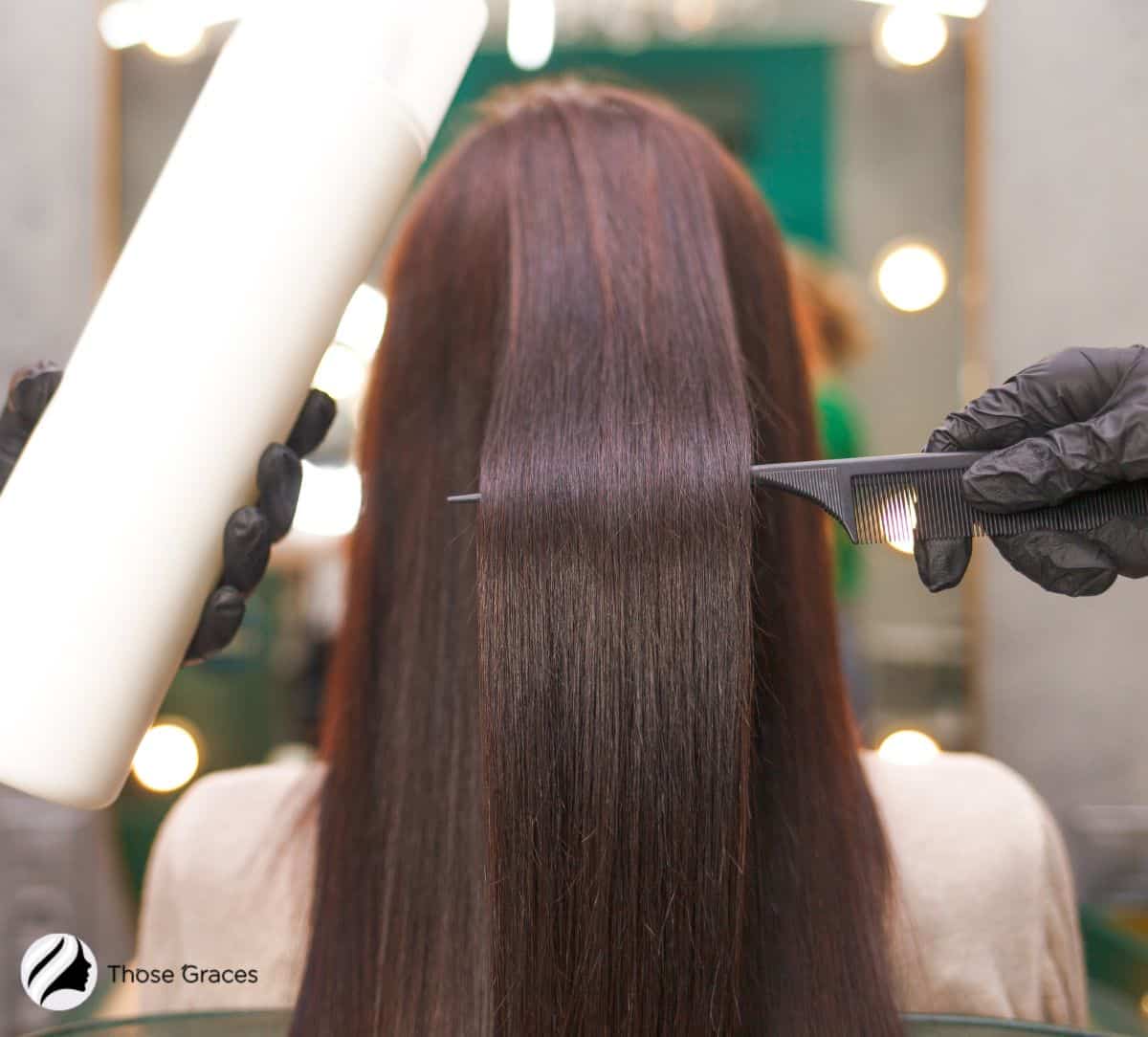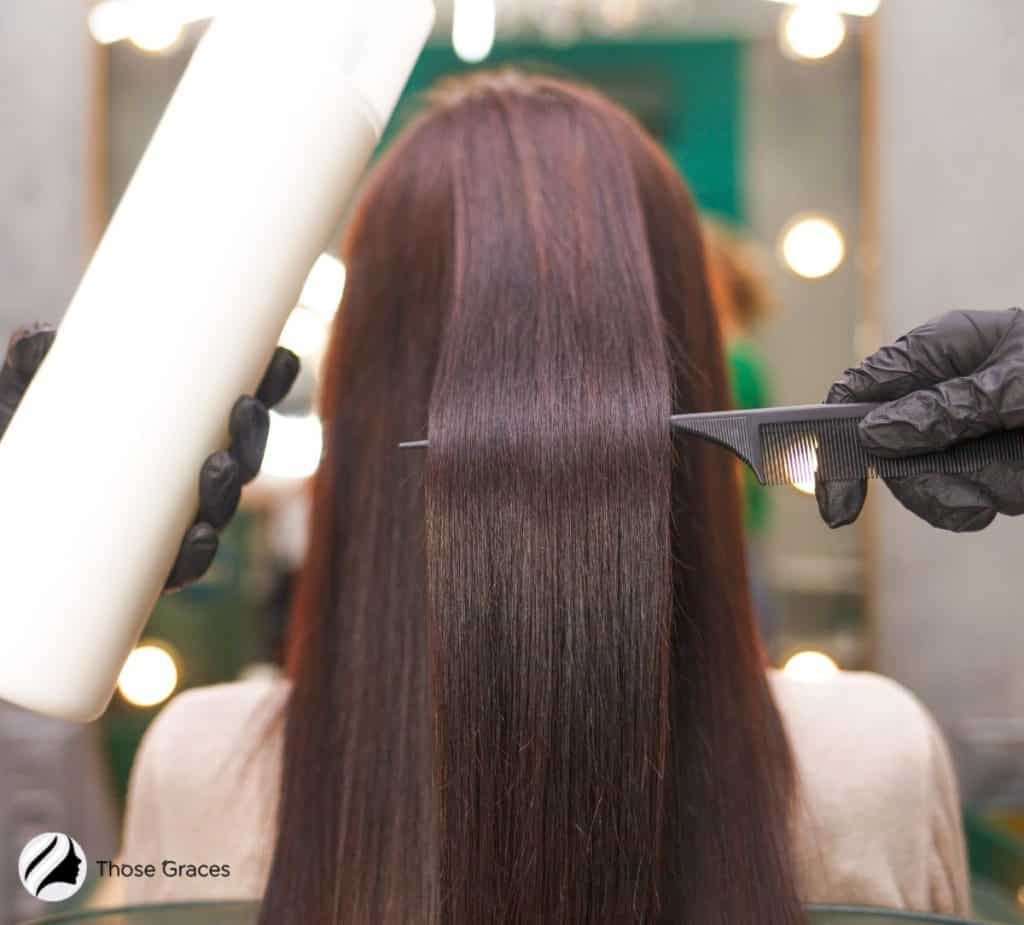 To better understand the cost, I advise readers to check out how keratins are made, a vital part of these treatments.
Why Does The Cost of Keratin Treatment Differ?
Here's a list of the factors that can affect the cost of Keratin treatments.
1. The Location of Your Salon
The location of your professional salon can affect how much you have to pay for keratin treatments.
If you're in a city where the demand for keratin treatments is high, the cost for this hair treatment will be higher than in other cities where the demand is not so great. It's the Law of Demand.
The keratin treatment for hair might also cost more depending on the standard of living where you want to have your treatment.
If the hair styling tools (such as hair straightener and blow dryer) in your chosen salon are sophisticated, they might also want to charge more for their services.
2. Experience of a Hair Stylist
The experience and level of expertise of your hair stylist also affect the cost of your hair treatment.
Your hair stylist will undoubtedly have advanced services to offer you if they are highly skilled at what they do, and you will enjoy the advantage of keratin hair treatment much more.
Generally, the application time for a keratin treatment is between 60-90 minutes. You can enjoy more benefits from that period to the degree to which your stylist is skilled and experienced at what they do.
3. Type of Products Used
The type of products used by your hair stylist will also affect the cost of your hair treatment.
The type of product used is usually determined by the specific type of treatment you want.
For example, if you have a Brazilian keratin hair treatment, the keratin products contain active ingredients such as methylene glycol to give you straight hair (2).
For a Botox hair treatment, the keratin products contain a deep conditioner that helps to fill up each missing strand of hair due to hair loss.
If you have a Redensyl hair treatment, in addition to having silky hair, the products used will help boost hair growth in case you have suffered hair breakage.
For expecting moms, don't miss my article 'Is Keratin Conditioner Safe for Pregnant Women?' to ensure your hair care is pregnancy-safe!"
4. Your Hair Length
Your hair length can also determine how much you're charged at the salon for a Keratin Treatment. I know that is as surprising as it gets!
So here is how it works: if your hair is long, your stylist might have to spend an additional 10-20minutes on the regular styling time.
They'll have to charge more for this. So now you know that shorter hair cuts down styling time.
The longer your hair, the more products your stylist might need to apply to make your hair smooth, straighter, and shiny.
You can watch this video to learn more about the effects of keratin treatment on different hair types:
How Can I Get Quality Keratin Treatments at a Lower Cost?
To get quality keratin treatments without having to spend too high, you should consider going for an at-home Keratin Treatment.
With a correctly done home keratin treatment, you can have straighter and smoother hair just as you can get it if you had a professional treatment.
You can also choose formaldehyde-free formulas to escape the harsh chemicals used in professional salons. According to research, "cosmetic products may contain dangerous levels of formaldehyde (3)."
For the best results, some home keratin treatments require hot tools. Some need a flat iron to retain frizz-free hair for about 2-4 months.
Of course, the at-home keratin treatment may lack a few professional touches that you might have been able to get if you had gone to a professional salon. However, if you follow the instructions attached to the use of the products and apply the effects in a well-ventilated area, you should get quality results.
Before having an at-home keratin treatment, you should shampoo your hair to get your hair shaft prepped. You can choose any product from the list of sulfate-free shampoos.
To better understand how keratin works on your hair, you will need to carefully study the hair's structure and see what keratin's function is in maintaining hair health (4).
Some of the top-quality products that you can choose from for your at-home keratin treatment include:
GK Keratin Treatment: GK hair smoothening product comes with an application brush you'll need to use when applying the cream from roots to tips. You can have your hair remaining smooth for up to five months after using this treatment.
K 18 Repair Hair Mask: This treatment employs a leave-in conditioner that helps make your hair feel new.
Davines Keratin Sealer: This hair treatment oil gives you fuller and softer hair by sealing the keratin firmly into your hair cuticle. In addition to preventing split ends, it strengthens your hair from the outside.
Other treatment products that you can consider include Nutree Keratin Smoothing Treatment and RUSK penetrating treatment.
Is There Any Cost Difference Between Keratin Treatment at Home vs. Salon?
Yes, there is a cost difference between a keratin treatment done at home and that done in the salon.
The difference is too obvious to be overlooked. With an at-home keratin treatment, you can save as much as $100 to $300 depending on the kind of salon you initially considered patronizing, the kind of treatment you want, and the length of your hair.
For a regular at-home keratin treatment, you will be spending between $20 – $80, depending on the treatment product you want.
Frequently Asked Questions
Which are more expensive keratin treatments and other straightening treatments?
Keratin is more expensive than other straightening treatments.
It might be challenging to estimate the cost difference as keratin treatment costs differ based on several factors.
Can products make keratin treatment costly?
You may be paying more if you want your hair stylist to apply other additional products to your hair. You also need to be aware that maintaining your keratin-treated hair might come at a financial cost, although this is not as high as the treatment itself.
Conclusion
Considering the lasting benefits of your keratin treatment, you might find the high costs justifiable.
However, you do not have to pay that much regardless of why keratin is expensive. By applying the suggested treatment products I shared above, you can have your keratin treatment suited to your needs and financial capabilities.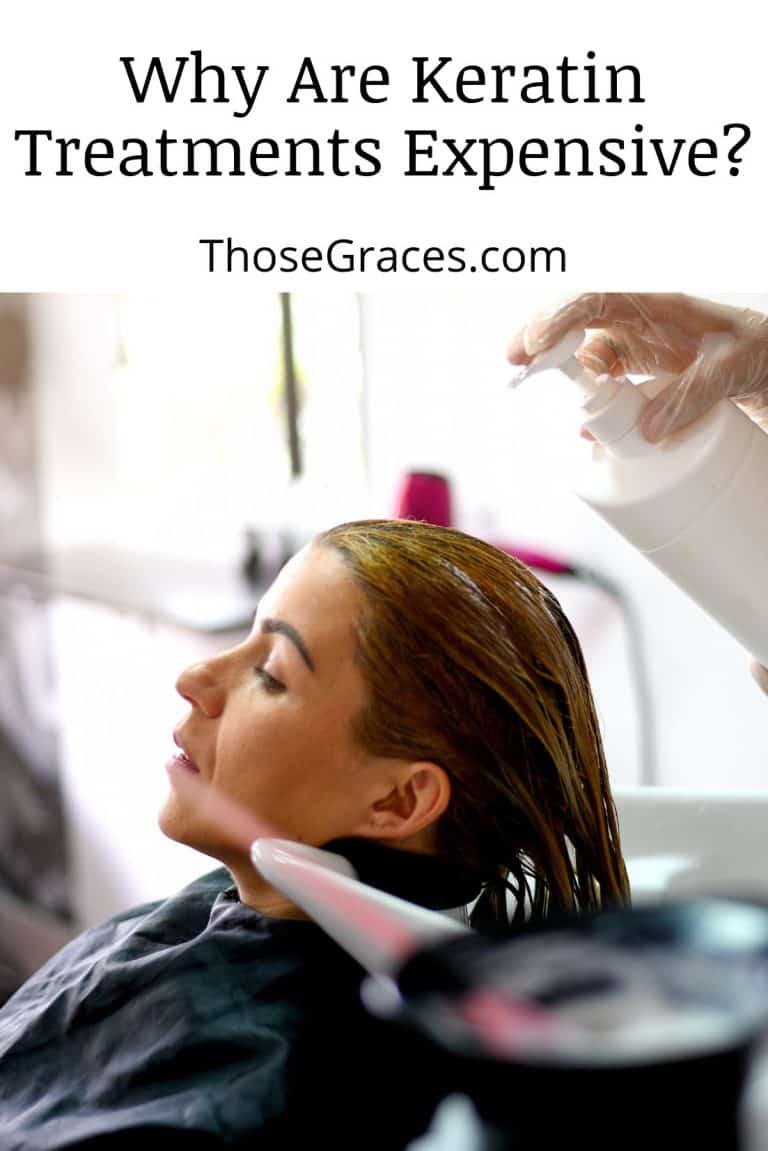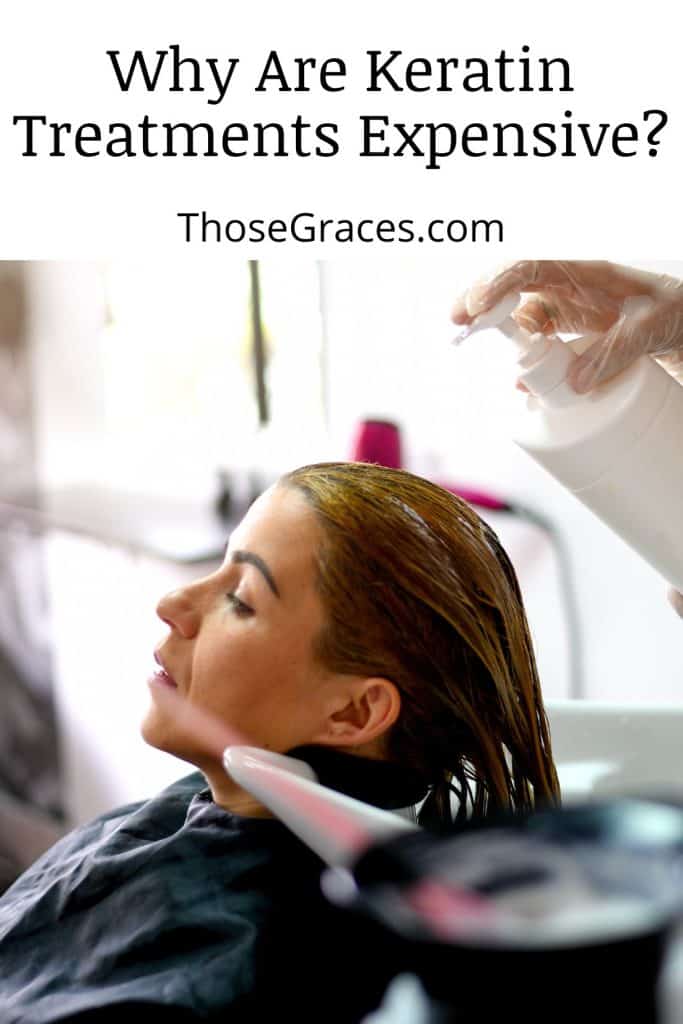 References
1. Malcolm S, Pharm P, Woodroffe F, Brown A, Swift J. Hair breakage: the scanning electron microscope as a diagnostic tool [Internet]. Available from: http://lib3.dss.go.th/fulltext/scan_ebook/j.of_society_1975_v26_n6.pdf#page=23
2. Golden R, Valentini M. Formaldehyde and methylene glycol equivalence: Critical assessment of chemical and toxicological aspects. Regulatory Toxicology and Pharmacology. 2014;69:178–86.
3. Zhang L. Formaldehyde: Exposure, Toxicity and Health Effects [Internet]. Google Books. Royal Society of Chemistry; 2018. Available from: https://books.google.com.ng/books?hl=en&lr=&id=cSFdDwAAQBAJ&oi=fnd&pg=PA1&dq=info:NeaphrDnmDkJ:scholar.google.com/&ots=t7e5xOlisf&sig=I7ANRKmPPZoviB9EAe13khKxa3Q&redir_esc=y#v=onepage&q&f=false
4. Available from: https://www.researchgate.net/profile/Rodney-Sinclair/publication/6635775_Hair_colouring_permanent_styling_and_hair_structure/links/5e12b0fc92851c8364b27bec/Hair-colouring-permanent-styling-and-hair-structure.pdf