What are the benefits of keratin? Stay tuned as I fill you in on everything you need to know!
According to research, deficiency in vital nutrients such as keratin needed for hair growth can result in hair loss. [1]
Fortunately, keratin treatment has proven to be one of the major means of supplementing keratin-deficient hair with keratin.
Let's dive into my in-depth analysis of how important keratin protein is to hair health.
CHECK: Best Shampoo for Stinky Scalp
Key Takeaways
Keratin helps improve hair structure
Helps replenish keratin levels
Gives hair a protective coating
Makes hair more manageable
What Are the Benefits of Keratin Treatment?
Keratin treatments benefit the hair by improving the health and structure of the hair by replenishing depleted keratin levels in human hair.
Hair keratins are the major structural proteins in the composition of hair, and there's a wide variety of hair damage that can result when harmful chemicals and environmental factors cause a depletion of this protein (2).
The body has a natural system for the production of keratin. However, keratin hair treatment is a good option for supplementing natural keratin production for hair if need be.
The following are the key benefits of a keratin treatment:
1. Protective coating for hair strands
Keratin treatment provides a protective protein coating around each strand of hair. This helps to protect the hair shaft from constant exposure to environmental damage, and other stressors such as heat damage that can make the hair weak/porous.
2. A great solution to unmanageable hair
If you have unmanageable hair types, e.g., frizzy hair, curly hair, or even dull hair, keratin hair treatments are a good solution.
This chemical protein treatment can give you beautiful hair by improving hair smoothness and strength and also making your hair shiny.
3. Keratin hair treatment helps to save time
Keratin treatment can last up to six months. The advantage of this is that you can stay without styling your hair all through the period that the chemical treatment lasts.
The time spent at the salon for occasional hair styling can then be spent on other things.
4. Hair strengthening
Keratin treatment strengthens your hair by resealing the bonds between hair follicles. Those with damaged hair or conditions like extreme hair loss can avoid such with this chemical treatment.
Keratin hair treatment doesn't just give you smoother hair, it also makes your hair strands resilient to breakage.
5. Keratin treatment helps you save costs for subsequent hair upkeep
You'll only need a few upkeep appointments after doing a Brazilian keratin treatment (3). You can save a lot of money during the few months that your treatment lasts.
Other benefits include the prevention of constant exposure to heat styling and the promotion of hair growth in those experiencing poor hair growth due to hair breakage.
ALSO CHECK: Navy Shampoo Reviews
While discussing the benefits of keratin treatments, you might wonder how it impacts curly hair. For a closer look, read our post, "Is Keratin Good for Curly Hair".
Top 5 Keratin Products to Help Maximize Keratin Benefits
There are keratin products that can help you maximize the benefits that you can obtain from your keratin treatment.
Some of them are keratin-infused products such as shampoos and conditioners. Others are DIY keratin treatment products you can use for mild touchups after having a keratin treatment.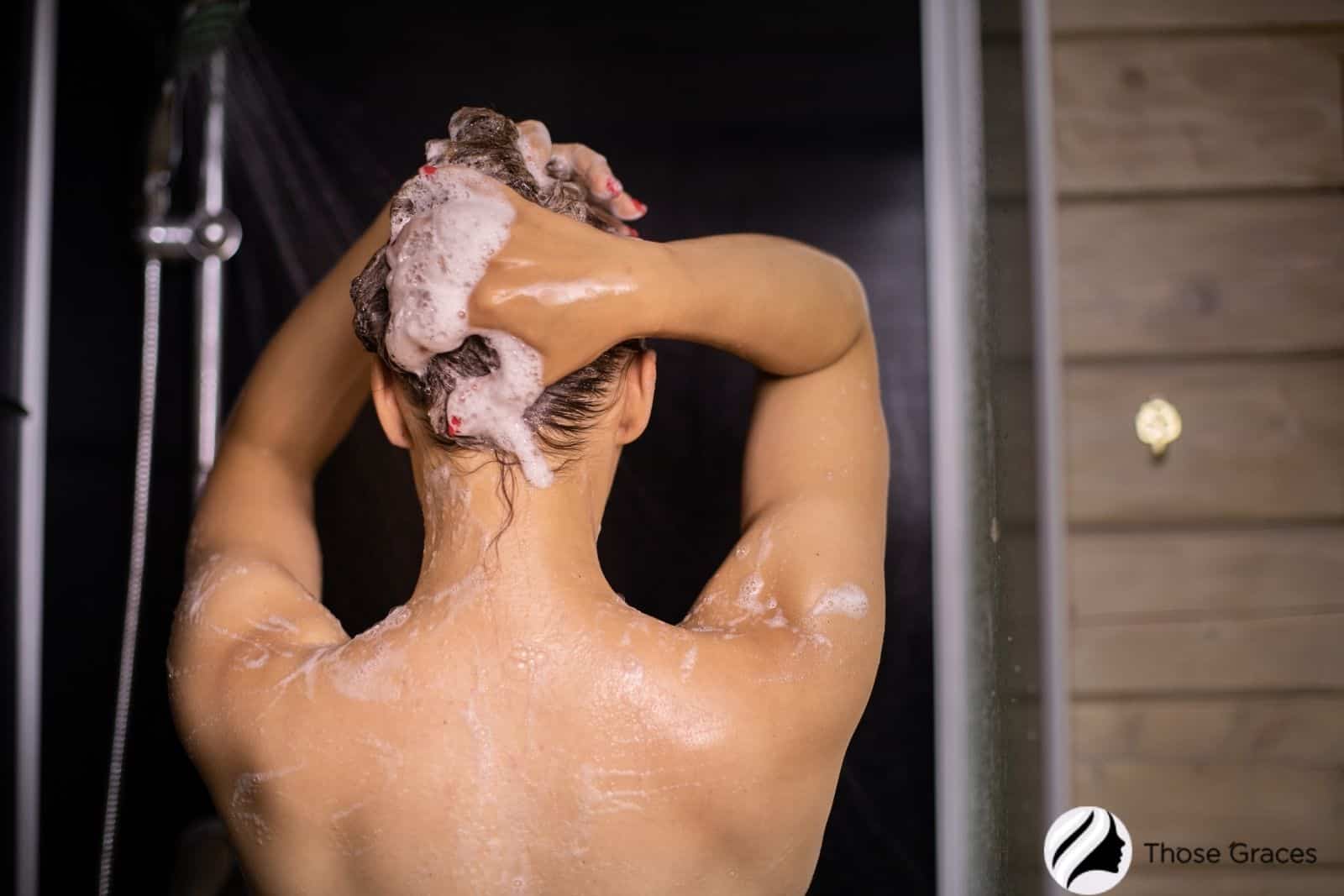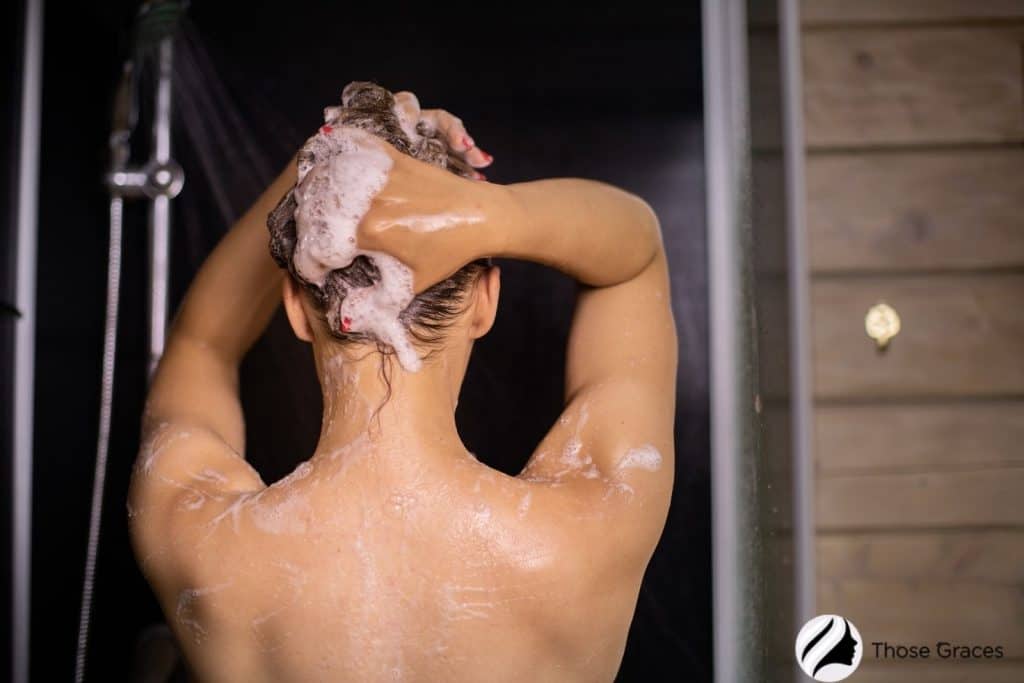 Here's a list of five top keratin-enhanced products to consider:
1. Nexxus Keraphix Damage Healing Shampoo
This special shampoo is reinforced with beneficial amino acids such as glutamic acid, which contribute to healthy hair. Hair damage is almost inevitable when glutamic acid is depleted in hair.
2. The Kure Bond Repair Shampoo
Formulated with Vitamin E, Shea butter, and healthy fatty acids, The Kure Bond Repair Shampoo helps your keratin-treated hair retain moisture as it grows longer.
3. Garnier Fructis Fortifying Shampoo
This shampoo is formulated with fruit-derived oils and plant-based proteins to keep your keratin-treated hair shiny and fortify it from the inside out.
4. Hask Keratin Protein Smoothing Deep Conditioner
This product not only helps to sustain the softness and glass-like sheen derived from a keratin treatment, but it also doubles as a deep conditioner.
5. CHI Keratin Silk Infusion
This product is ideal for keratin-treated hair as it contains silk that helps to retain moisture, maintaining your hair's softness and smoothness.
Tips to Maintain Your Keratin Treatment
To maintain your keratin-treated hair and enjoy the benefits of your salon treatment for as long as you ought to, I've put together some tips that you can follow.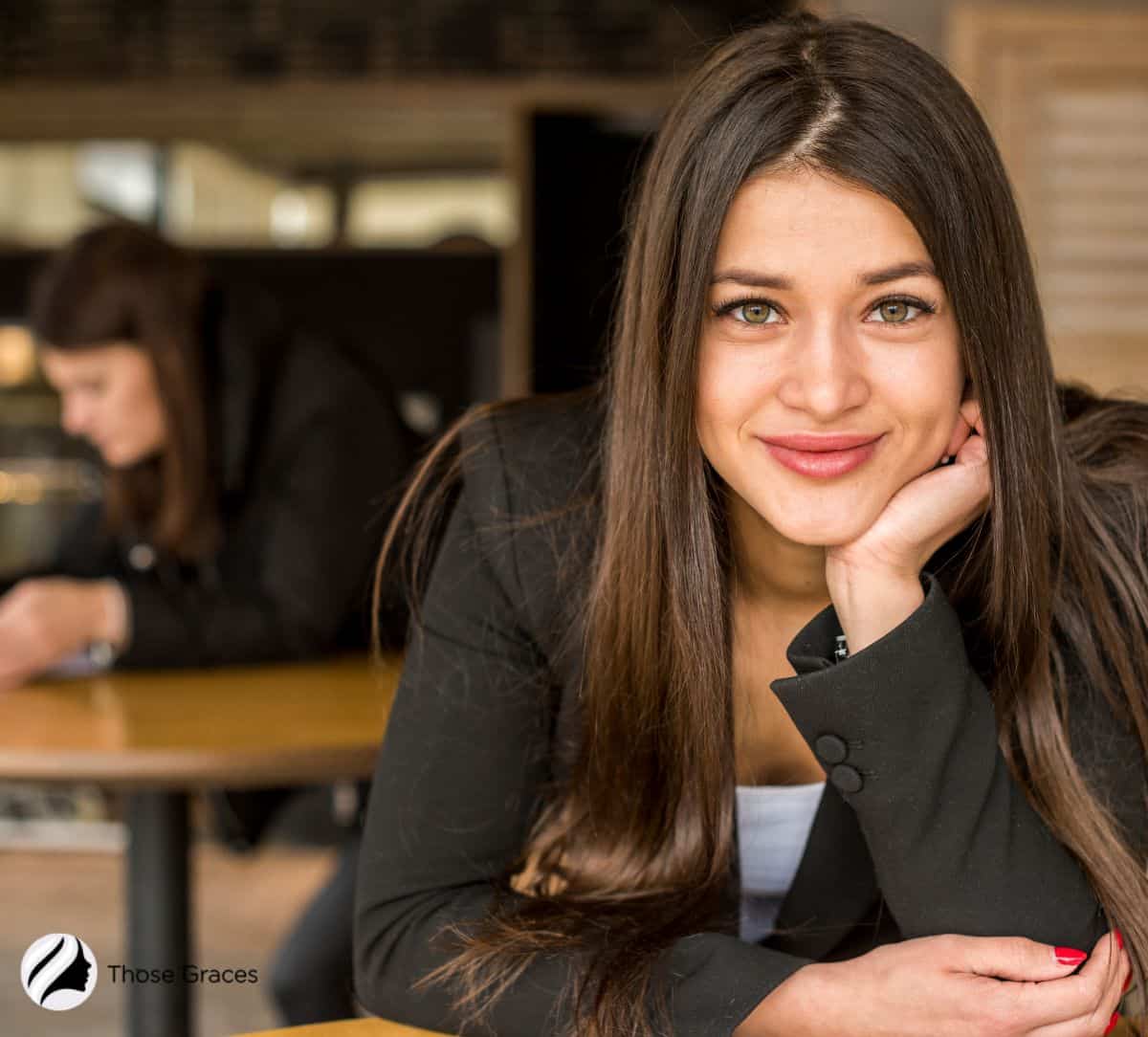 Here you go!
Avoid getting your hair wet within the first three days after the treatment. The keratin supplements applied during the salon treatment can be stripped off if you wash your hair during this time.
Don't use sulfate-containing shampoos and conditioners. Hair products containing sodium laureth sulphate and sodium lauryl sulphate are harmful to keratin-treated hair (4).
When styling your hair, I recommend you use mild hair care products.
Make sure you do not wash your hair more than three times a week.
When sleeping in the first three days after a keratin treatment, make sure you protect your hair from crease formation.
Adopt the use of silk pillowcases in place of a cotton pillowcase. Silk pillowcases help to keep your hair smoother as they are frictionless.
Always blow-dry your hair after every workout session or any activity that can make you sweat.
The following is a video where you can learn more about keratin treatment maintenance tips.
CHECK: Why is Keratin Treatment So Expensive?
Frequently Asked Questions
1. Can keratin make my hair longer?
Keratin doesn't make hair longer. It only makes your hair stronger and resistant to breakage, thereby keeping your hair length maintained.
2. Can keratin work for slim hair?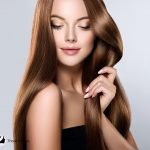 Yes, keratin can work for slim hair. The keratin chemical treatment is good for coating thin hair with protein, thereby improving your hair thickness. However, a keratin treatment is better maximized in thin hair that is frizzy or curly.
3. How long do keratin benefits last?
Keratin benefits normally last between three months to six months. This ultimately depends on what specific type of chemical treatment you had and how well you were able to maintain the treatment.
Conclusion
I'm convinced you now know what the benefits of keratin are for your hair. I hope the tips I provided will help you maximize these benefits when you get a keratin treatment.
The list of top keratin products will offer a smooth experience unlocking the magic this beauty treatment offers.
Never forget your hair always deserves the best.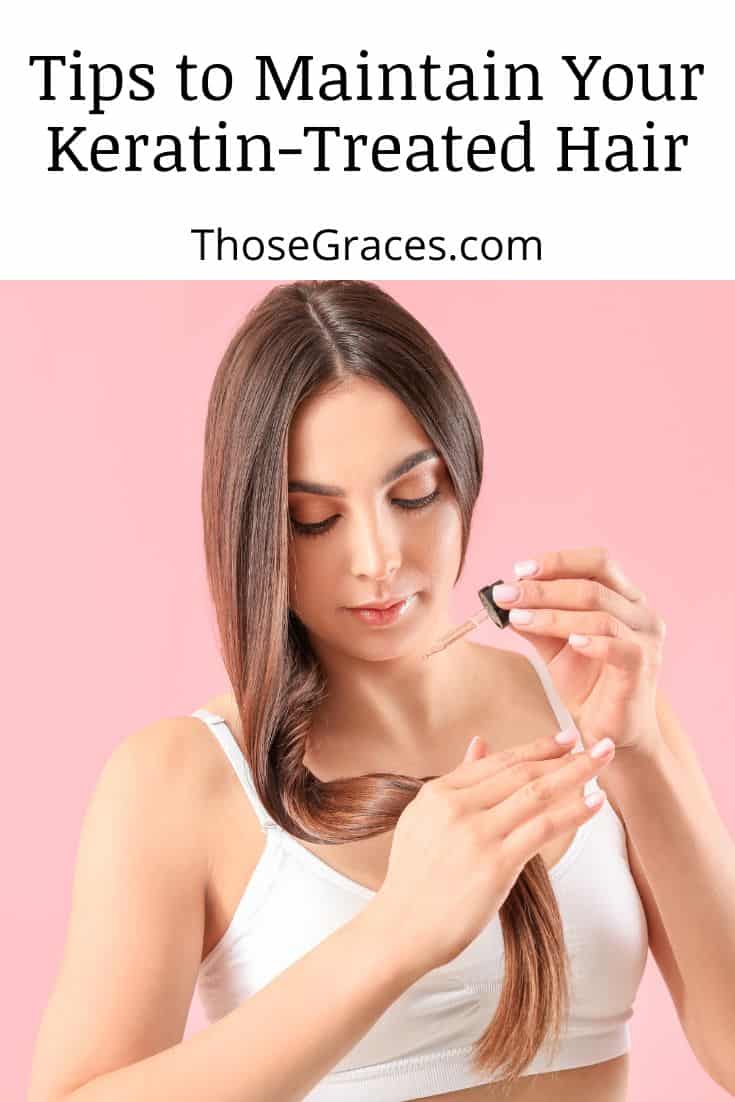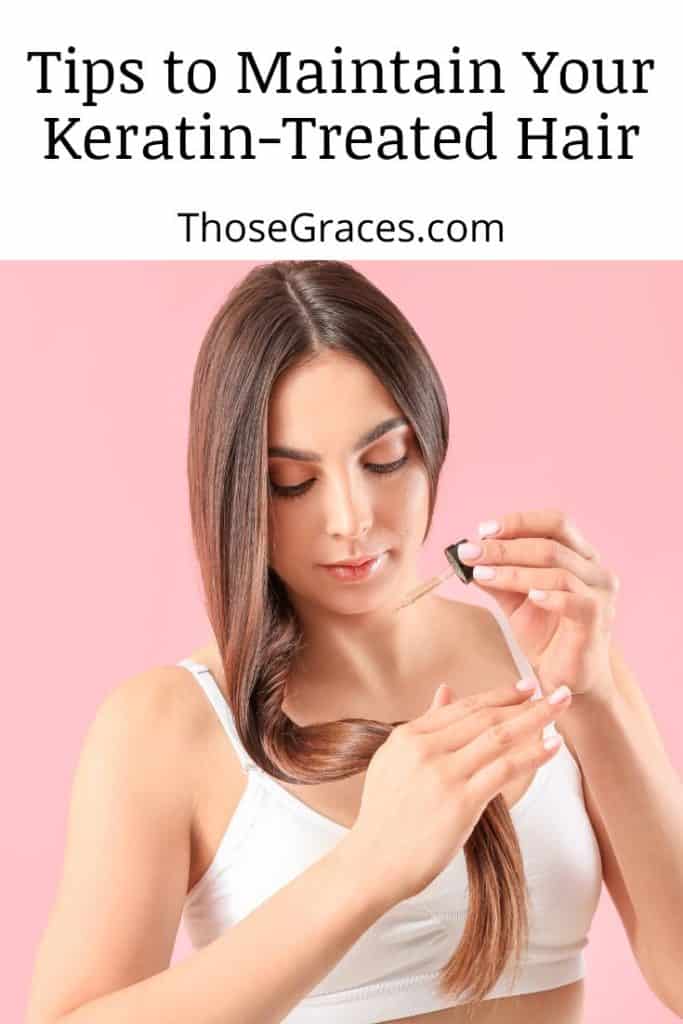 Resources
1. Guo EL, Katta R. Diet and hair loss: effects of nutrient deficiency and supplement use. Dermatology practical & conceptual [Internet]. Derm101.com; 2017;7:1–10. Available from: https://www.ncbi.nlm.nih.gov/pmc/articles/PMC5315033/
2. Presland RB, Dale BA. Epithelial structural proteins of the skin and oral cavity: function in health and disease. Critical Reviews in Oral Biology and Medicine: An Official Publication of the American Association of Oral Biologists [Internet]. 2000;11:383–408. Available from: https://www.ncbi.nlm.nih.gov/pubmed/11132762
3. Gavazzoni Dias MF. Hair cosmetics: An overview. International Journal of Trichology [Internet]. 2015;7:2. Available from: https://www.ncbi.nlm.nih.gov/pmc/articles/PMC4387693/
4. Bondi CAM, Marks JL, Wroblewski LB, Raatikainen HS, Lenox SR, Gebhardt KE. Human and Environmental Toxicity of Sodium Lauryl Sulfate (SLS): Evidence for Safe Use in Household Cleaning Products. Environmental Health Insights. 2015;9:EHI.S31765.