If it weren't for the snow, winter would probably be such a depressing season. More nights than days so you really can't blame the bears for hibernating.
The recent nail trends set by the likes of Jennifer Lopez are indeed quite pretty to look at. There is no question too that they are indeed chic.
But if you want to set a more cheerful tone, you may want to check out yellow tones, like those used by Selena Gomez this month.
Also Check: The Negative Nail Manicure
While yellow may be an outlier of some sort due to the fact that people prefer more drab and dark colors for winter, the color may actually add some joy and lightness of being to those long, dark winter days.
A 2014 study [1] published in the Sage Journal showed that color has an effect on people. Color can set one in a sombre mood even on a bright day, or a happy mood in an otherwise heavy atmosphere.
In a book by Eiseman published in 2006, he notes that yellow denotes friendliness and joy. In his beginner's guide to color psychology, Wright notes that yellow is all about self-esteem and creativity.
It's no wonder that Selena picked a light yellow shade that had an almost natural tone to match her long, round-tipped nails.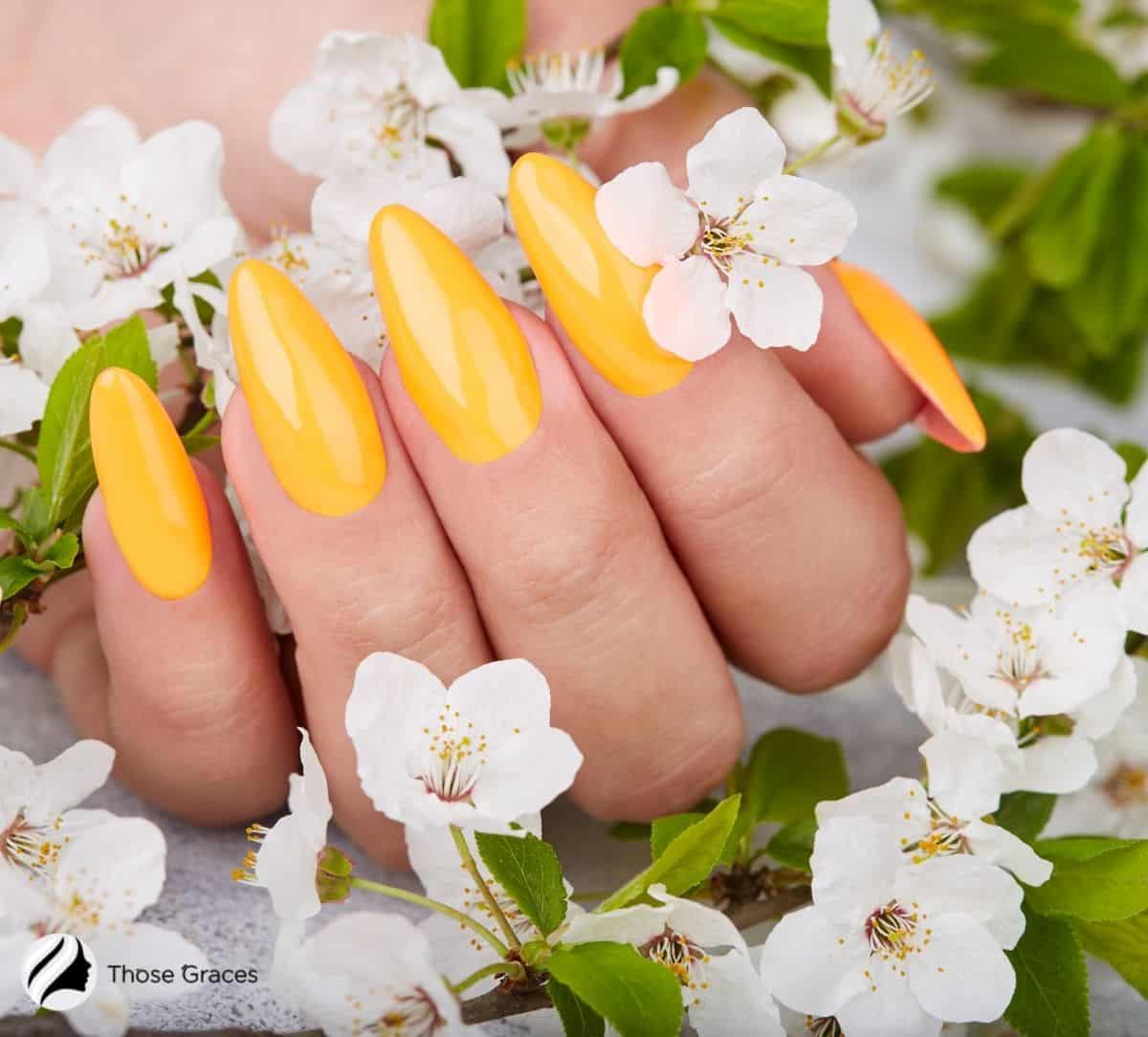 It definitely felt like some sort of extended holiday cheer! You too can go with yellow and choose from among the different yellow shades available. Hype it up with something neon or electric.
Or if you want something easier to the eyes, a custard, light yellow just like Selena's can easily fit a more formal and conservative style.
Then there is, of course, the smiley face yellow for those of you who prefer to be on the extra cheerful side of things.
So go ahead and set the mood! If you're tired of that cold, dark winter atmosphere, don't wait for spring. Try yellow and lift that mood to something more fun and happy now!
Resources
1. Kurt S, Osueke KK. The Effects of Color on the Moods of College Students. SAGE Open [Internet]. 2014;4:215824401452542. Available from: https://journals.sagepub.com/doi/full/10.1177/2158244014525423