How hot does a hair straightener get?
My hair is so important to me, and taking GOOD care of it is essential. I want it to look its best but also to ensure it's protected and healthy. So, what about using top-rated hair straighteners?
Hair straighteners often start at 300F and can go up to 600F, making them pretty hot. While this can be great for getting the style you want, there is also a massive risk of heat damage to your hair if you don't take the proper precautions.
Allow me to take you through everything you need to know about how hot hair straighteners get, the damage they can cause, and the steps you can take to protect them.
Key Takeaways:
Hair straighteners can get very hot, depending on the model and settings
The temperatures can range from around 300 degrees Fahrenheit to 450 degrees
Some models of flat iron even have settings that go up to 600 degrees Fahrenheit
Always read the instructions carefully and start with the lowest setting
How Hot Does a Hair Straightener Get?
Depending on the model and settings, a hair straightener can get VERY hot. The temperatures can range from around 300 degrees Fahrenheit to 450 degrees Fahrenheit.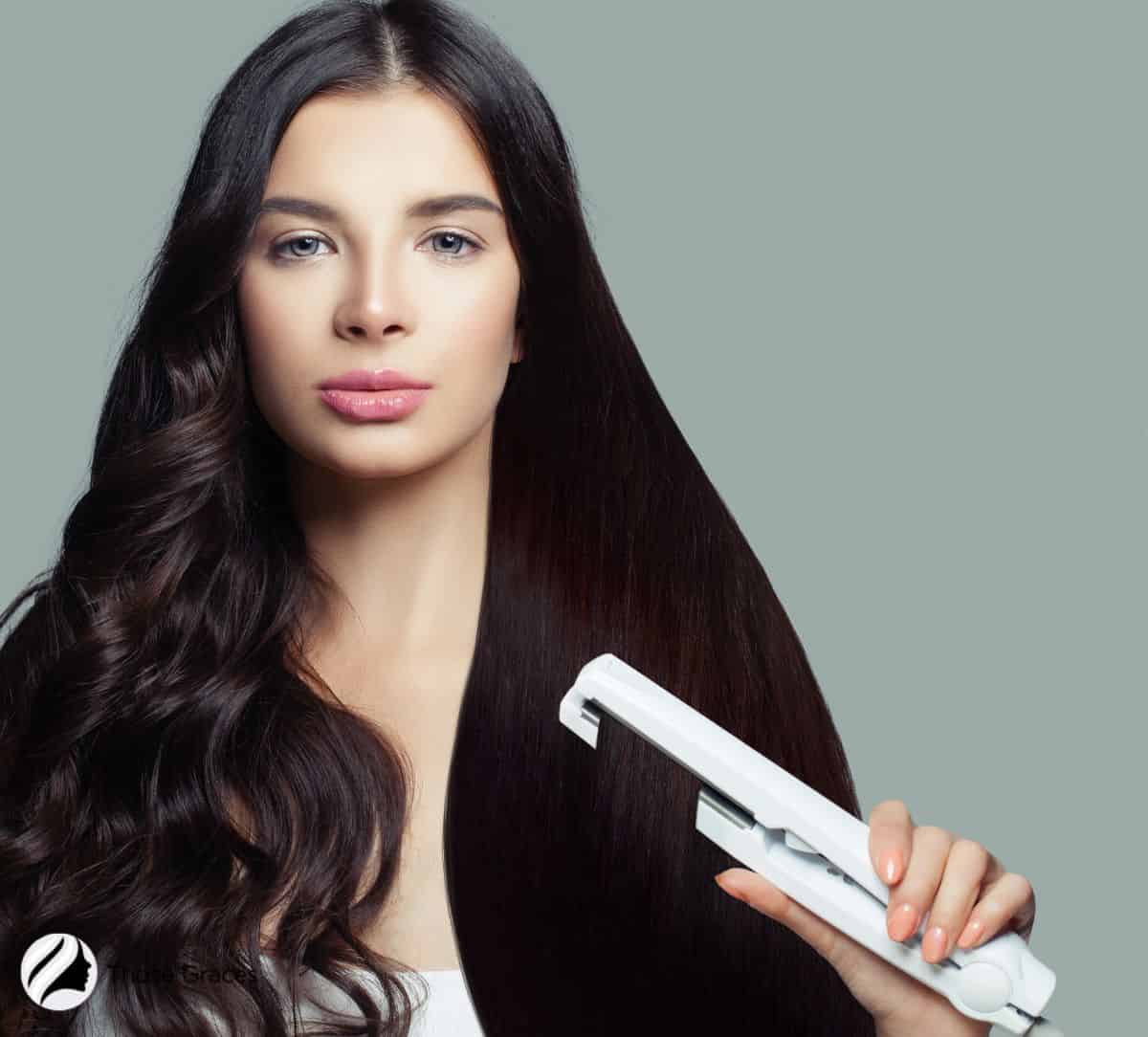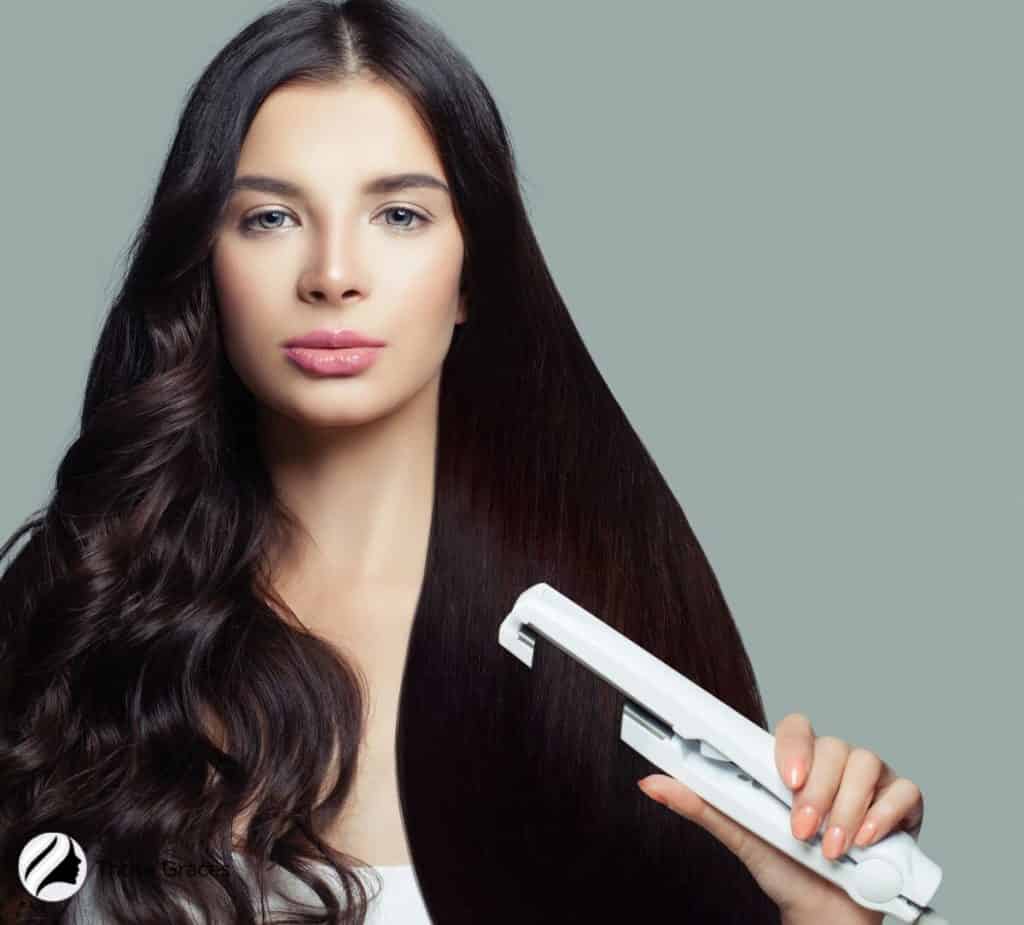 Some models even have settings that go up to 600 degrees Fahrenheit. Be careful when using a hair straightener, as it can cause BURNS if not used properly.
The flat iron temperature will depend on the brand you buy and your needs, but the truth is that you are highly UNLIKELY ever to need the highest settings.
Pro Tip: Always read the instructions carefully and start with the lowest setting before gradually increasing the heat. If you have any concerns, consult a professional stylist.
But what temperature would you choose for your straighteners depending on your hair type? Read on to find out.
What Temperature Should My Hair Straighteners Be for My Hair Type?
Your TYPE of hair will impact the temperature that your hair straighteners should be and the effect it can have on your hair.
It should be noted that hair straighteners CAN be used on damp hair, but you should avoid using them on wet hair as this can burn it.
Fine Hair (Damaged): 120-150C
There are many reasons why hair might be FRAGILE, which is why you mustn't set the temperature of your straighteners too high if your hair is both fine and damaged.
Fine Hair (Strong): 150-180C
If your hair is fine but in GOOD condition, you can easily turn the temperature up. This will help give you a smoother finish and works for straight hair and other hair types.
Normal Hair (Damaged): 180C
If your hair is NORMAL in terms of thickness but damaged, you must be careful not to overdo it with the heat of your flat irons.
Pro Tip: Damage includes those from coloring treatments as well as generally chemically treated hair
Normal Hair (Strong): 190-210C
If your hair is NORMAL and in GOOD condition, you can increase the temperature. Your hair will be able to cope with the increase without the fear of causing heat damage.
Thick Hair: 210C (MAX)
If you have THICK hair, you mustn't go over 210C as this could damage your hair. This temperature should be more than enough to give you the desired results.
Pro Tip: Wavy hair and curly hair might also benefit from this heat setting as it can help to get through those thick locks.
Try not to panic; I have some fantastic tips to help reduce heat damage from your straighteners.
Tips for Reducing the Risk of Heat Damage
If you want to try and PROTECT your hair to reduce the risk of heat damage from your straighteners and other heat styling tools, I have a few handy tips that I frequently use that might help.
1. Use Heat Protection
There are many different types of heat PROTECTION products available on the market. You can find them in hair sprays, hair serums, and hair creams.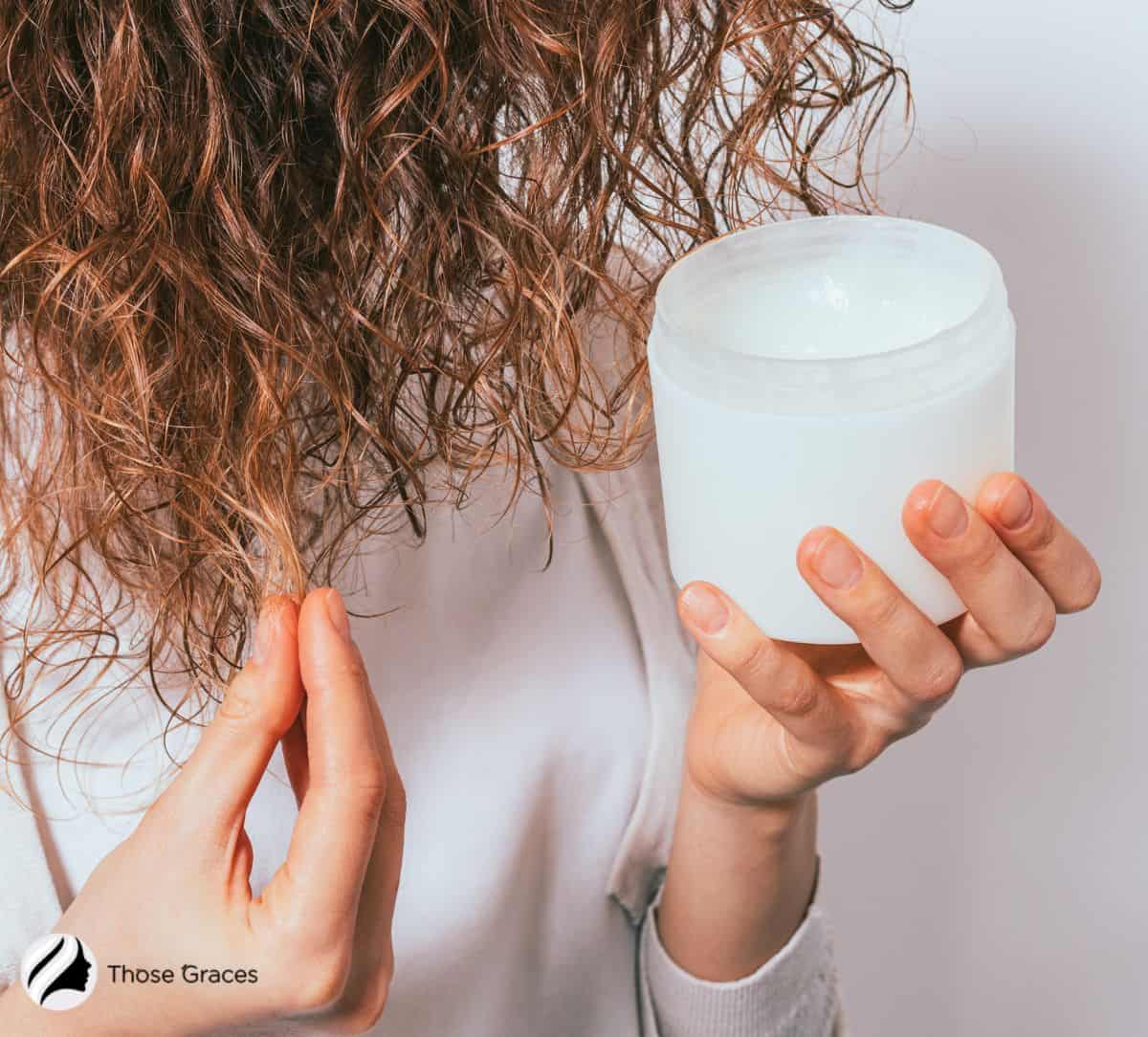 Hair Sprays: These are great for adding an EXTRA layer of protection to your hair and can be sprayed on both before and after straightening.
Hair Serums: Hair serums are great heat protectants for those with FRIZZY hair as they help to smooth down the hair cuticle and add shine.
Hair Creams: Hair creams can be used to protect hair from HEAT DAMAGE and also help to add moisture and shine.
Pro Tip: Be sure to follow the instructions on the product packaging to get the best results.
2. Use Straighteners with Even Heat Distribution
One of the leading causes of heat damage is when the hair is exposed to UNEVEN heat. This can happen if you use straighteners that don't have an even heat distribution.
To avoid this, look for hair straighteners that have CERAMIC plates. Ceramics is an excellent material for hair straighteners as it helps to distribute the heat evenly.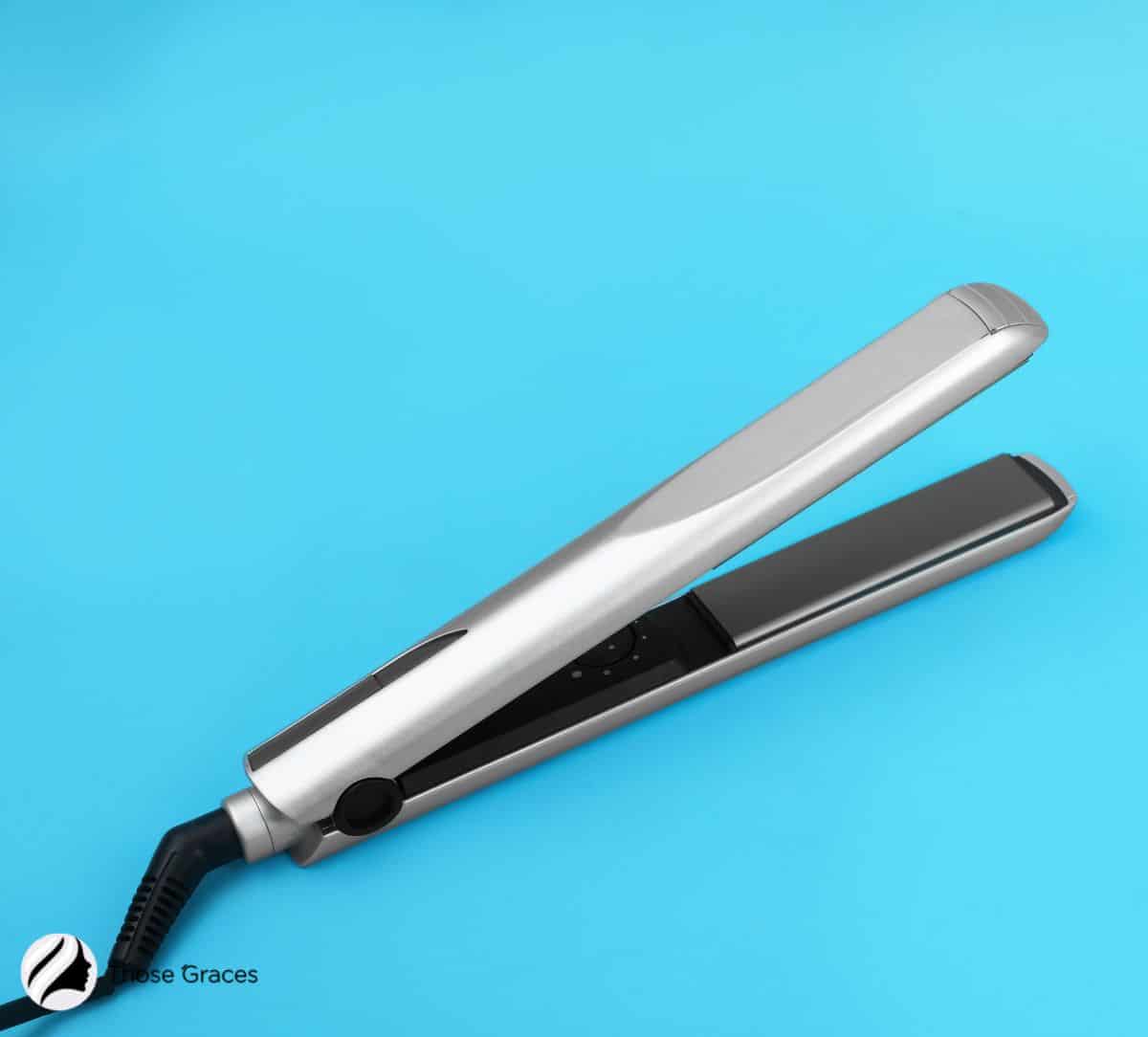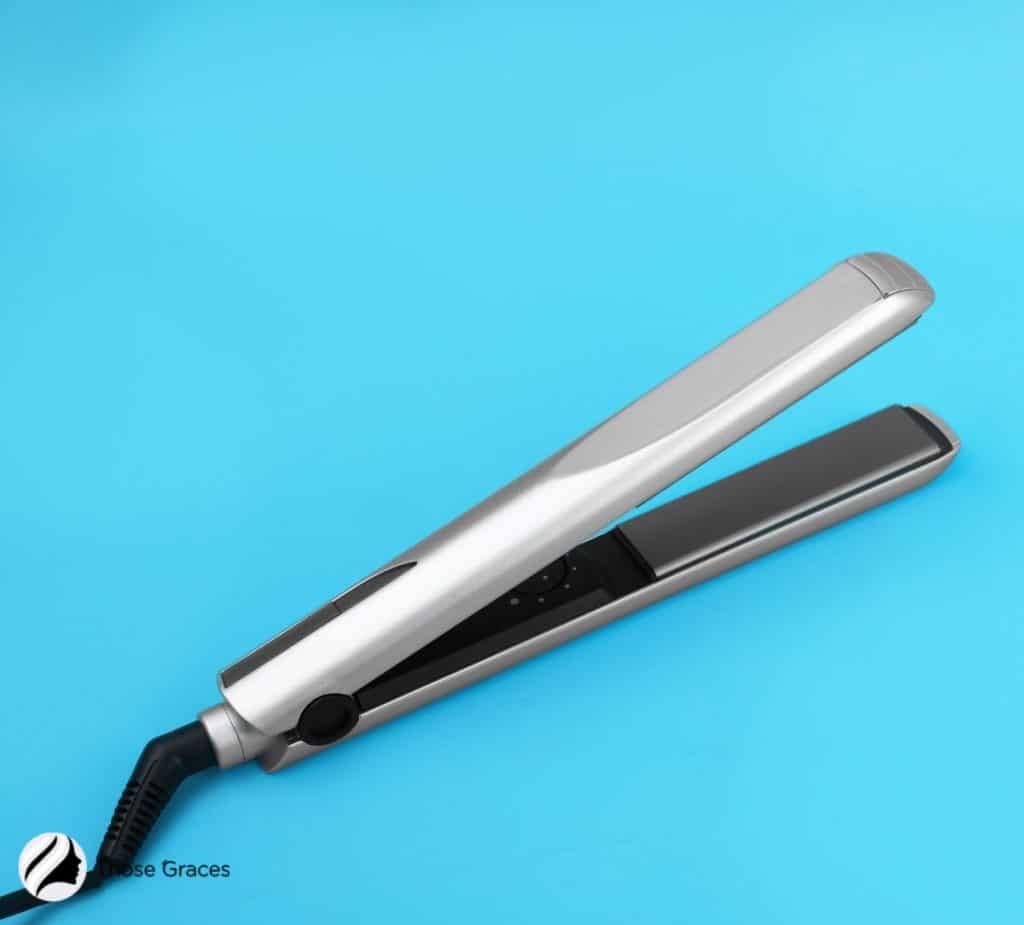 3. Take Regular Breaks
If you use your hair straighteners frequently, you must take regular breaks. This will help PREVENT your hair from becoming over-exposed to heat and avoids heat damage.
4. Clean Your Straighteners Regularly
Another cause of heat damage is when hair straighteners get CLOGGED with hair products and dirt. This can prevent the heat from being distributed evenly and cause your hair to become DAMAGED.
To avoid this, make sure that you CLEAN your hair straighteners regularly. You can do this by using a soft cloth to wipe them down after each use.
5. Turn the Temperature Down
If you are worried about causing heat damage to your hair, you can always turn the temperature DOWN. While it might take longer to straighten your hair, it will be worth it.
What Happens to Your Hair if Straighteners are too Hot?
Using hair straighteners that are too hot can cause your hair to become BRITTLE and FRIZZY. It can also make your hair look DULL and LIFELESS. In extreme cases, it can cause your hair to break off [1].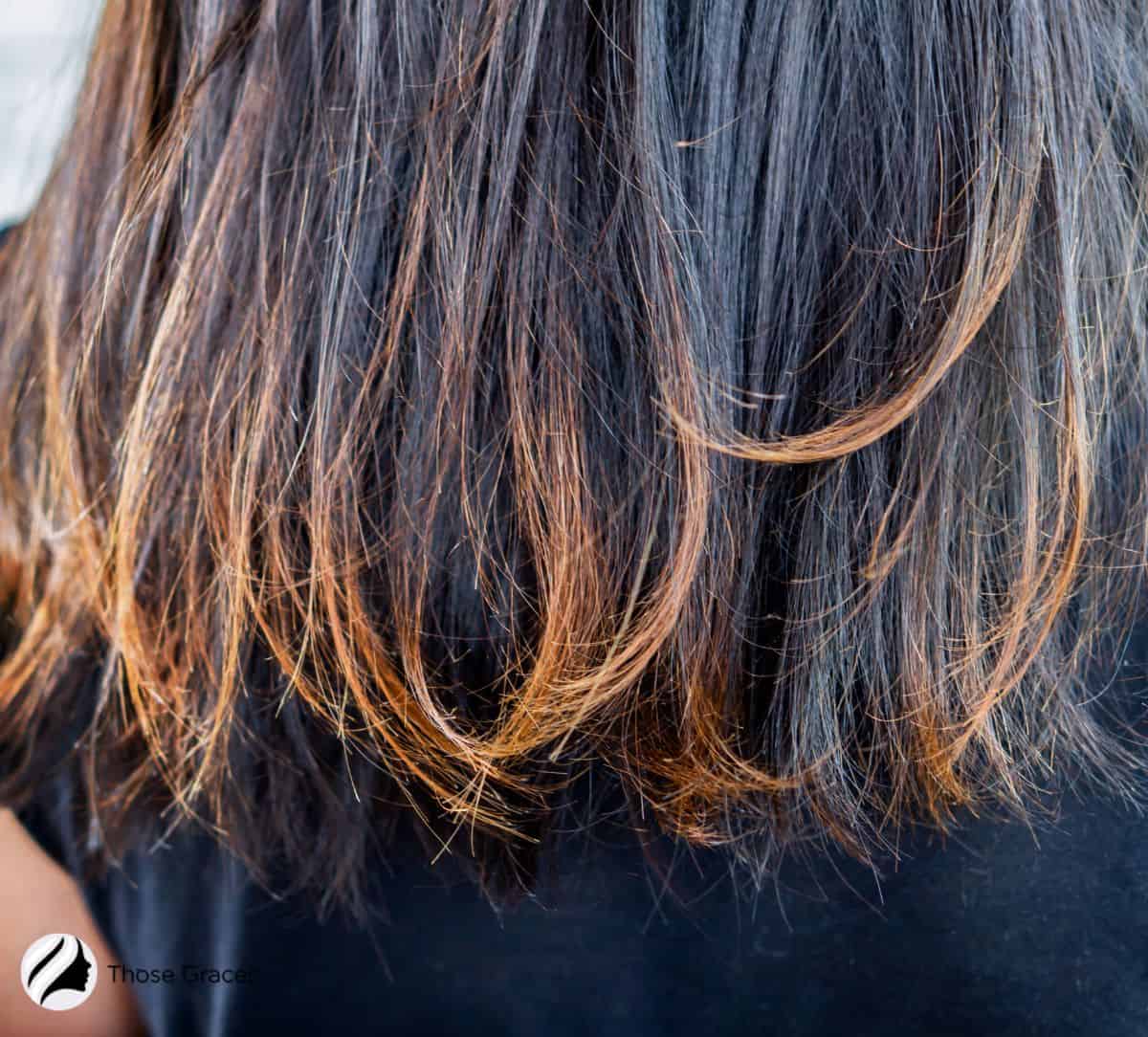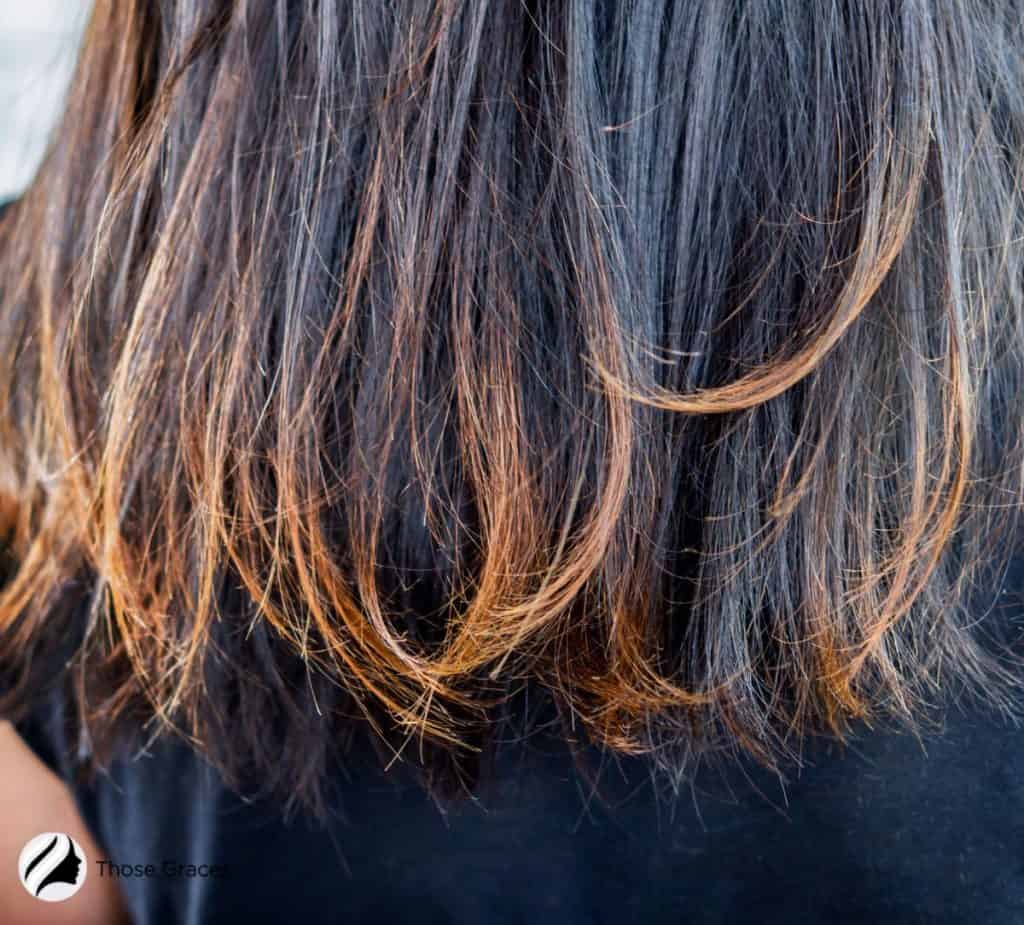 This damage can be PERMANENT [2], especially if you don't take steps to repair and nourish your hair. [1]
If you think that your hair might be damaged from using hair straighteners, there are a few things that you can do to try and repair it.
Use a Deep Conditioning Treatment
If your hair looks dry and damaged, use a deep conditioning treatment. This will help to add MOISTURE back into your hair and make it look healthy again.
Use a Leave-In Conditioner
If your hair is feeling a bit DRY, you can try using a leave-in conditioner. This will help add moisture to your hair and make it soft and manageable.
Frequently Asked Questions:
1. What's the optimal temperature for everyday straightening?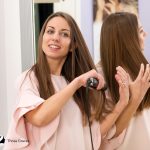 For most hair types, a temperature range of 300°F – 375°F is sufficient for daily styling without causing damage.
2. Can I use the maximum temperature setting on my straightener?
While the straightener can reach its maximum temperature, it's recommended to only use such high heat for thick or very curly hair and not for prolonged periods.
3. How do I know if my straightener is too hot for my hair?
If your hair smells burnt, looks frizzy or dry after straightening, or you see steam that's not from a styling product, the temperature might be too high. Adjust accordingly and consider using a heat protectant spray.
Conclusion
Hair straighteners can be a GREAT way to achieve your desired hair. However, it is essential to be careful as they can cause heat damage if not used properly.
By following the tips above, you can help to PREVENT heat damage and keep your hair looking its best. You don't have to stop straightening; you must be careful with the heat.
I hope you found this helpful guide and that it's helped you learn how to look after your hair and protect it from damage.
How hot do you keep your hair straightener? Let us know in the comments section!
Sources:
1. Hatsbach de Paula JN, Basílio FMA, Mulinari-Brenner FA. Effects of chemical straighteners on the hair shaft and scalp. Anais Brasileiros de Dermatologia. 2022;97:193–203.
2. Lee Y, Kim Y-D, Hyun H-J, Pi L, Jin X, Lee W-S. Hair Shaft Damage from Heat and Drying Time of Hair Dryer. Annals of Dermatology. 2011;23:455.