Any hair tool that uses heat can damage the hair. But which one is more damaging? We've explained that in this article.
Hair straightening brush and flat iron apply heat to the hair and can damage your hair at some point.
I've talked a lot about reducing heat damage. However, it is innate to forget to take precautions and natural remedies to reduce heat impairment. Therefore, searching for the perfect or the right hair tool for you will never end, we know.
So, hair straightener vs. flat iron – which one should you use? Today we will help you with the right pick between these two products.
Key Takeaways
Versatility: A hair straightening brush often provides a more natural, voluminous look compared to a flat iron's sleek, pin-straight result. This makes brushes ideal for everyday styling.
Ease of Use: Straightening brushes can detangle and straighten simultaneously, saving time and reducing the tools needed. They're especially beginner-friendly, mimicking the familiar motion of brushing hair.
Heat Exposure: Hair straightening brushes usually distribute heat more evenly and offer a less aggressive form of straightening. This can result in reduced potential for heat damage compared to the regular use of a flat iron.
Hair Straightening Brush Vs. Flat Iron
Hair Styling
Flat irons have become the ultimate hair styling solution for many girls, and these tools are really amazing.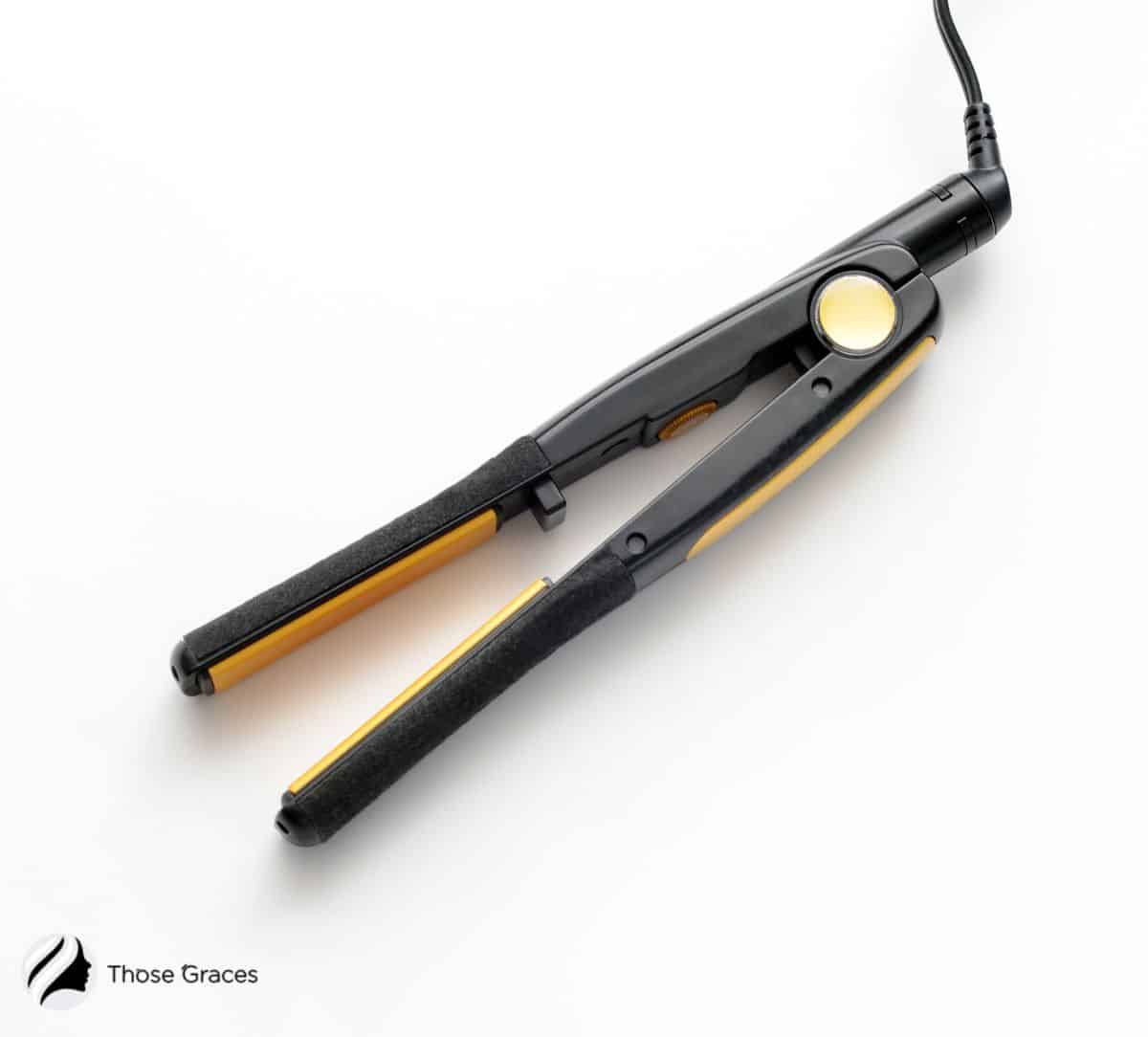 Flat iron gives you plenty of styling options, whatever your hair is – straight, curly, or wavy. It can also give you a long-lasting styling result.
Moreover, companies are trying to put their recent technologies to make the hair straightening tool more convenient and less damaging.
But, a straightening brush cannot give you too many styling options for hairstyling.
This tool will suit you if you want to get your hair straight and silky. But if you want to go with another styling, like curly or wavy, you will not get your desired result.
Hair Damage
Flat irons lessen your hair volume. You can use volumizing mousse on your hair, but flat ironed hair always loses its volume.
As it applies higher and more direct heat to the hair, excessive or careless use of these tools may damage your hair permanently and cause scalp dryness.
On the other hand, Hair Straightening hot brushes are suitable for straightening damp hair.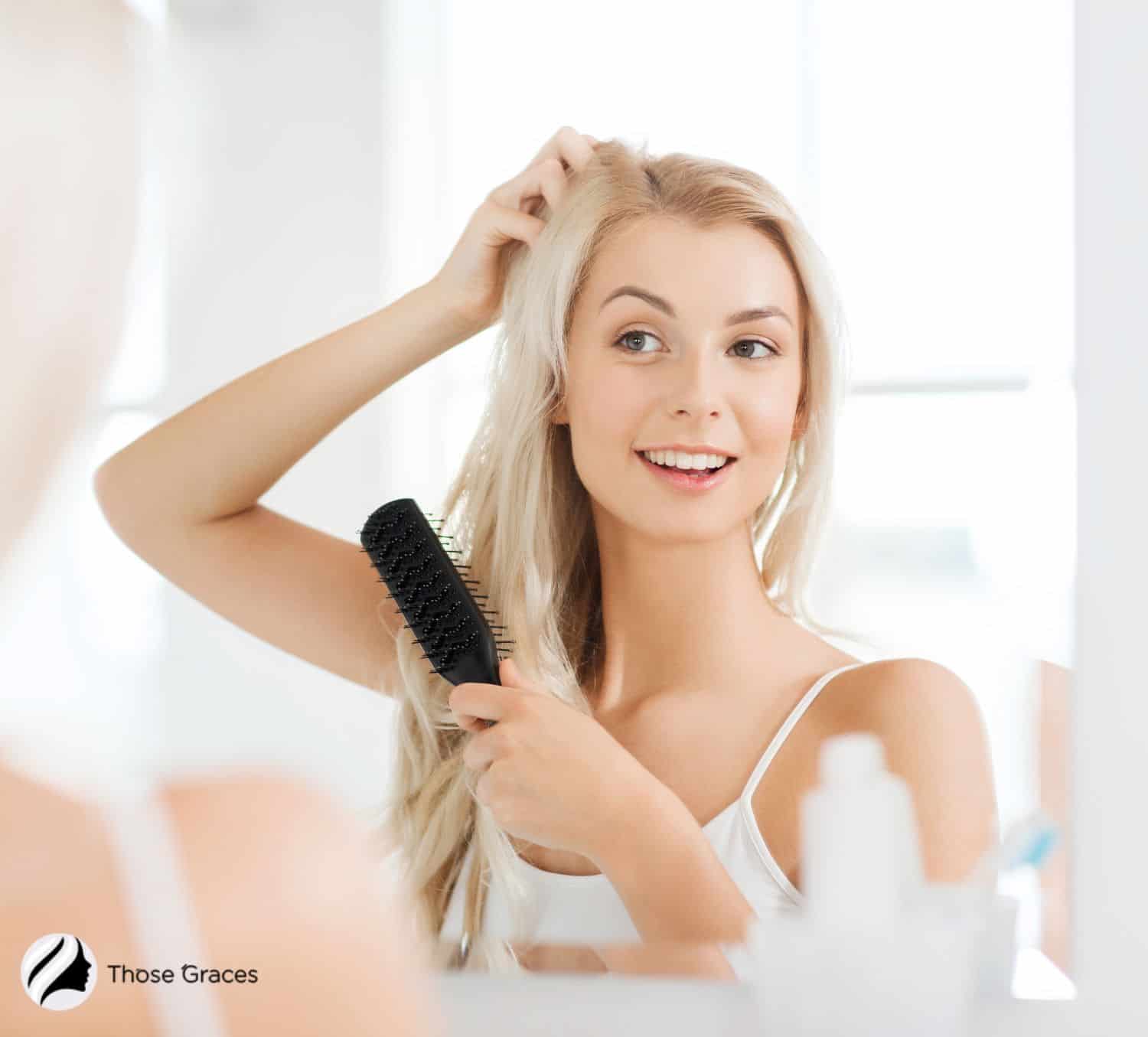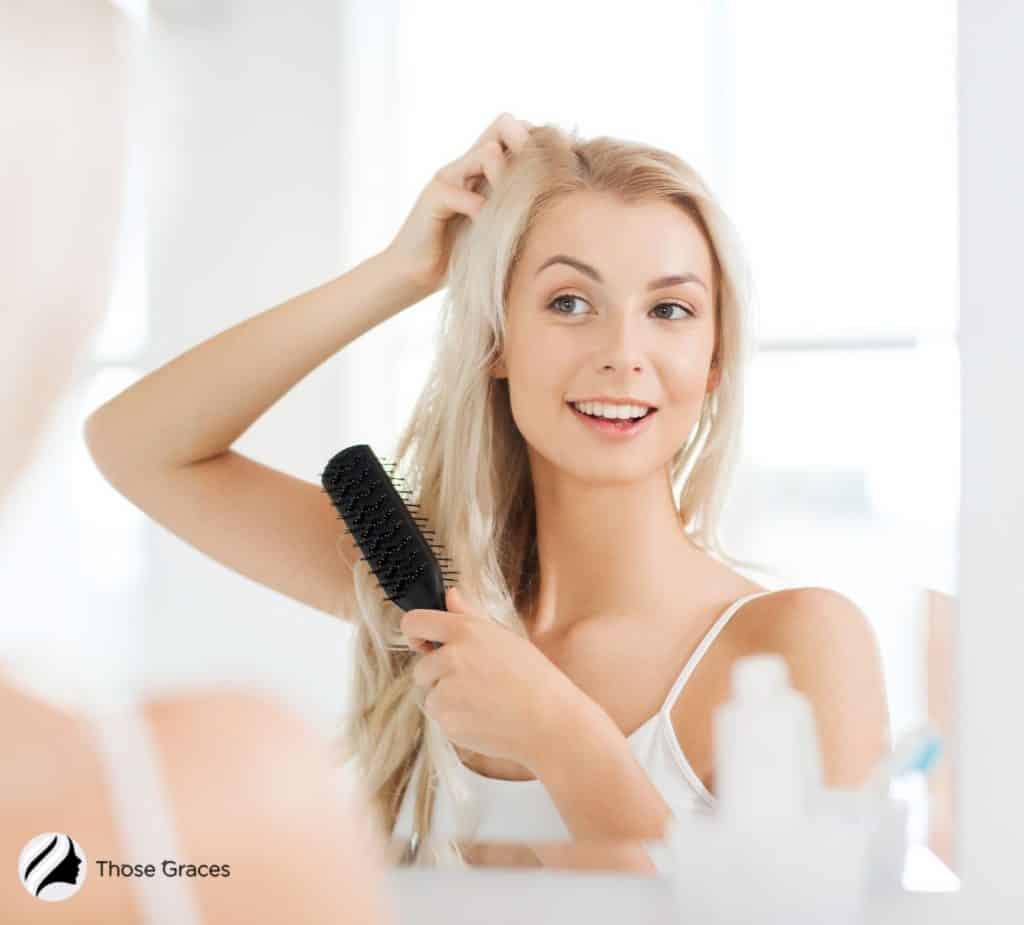 This tool applies less heat to your hair by mechanical action through a rotating mechanism.
These hot brushes are modern, safe, and easy to use. There will be no hot spots while using a hot brush on your hair, and thus your hair will not get damaged.
Besides, the latest models of hot brushes work great on blow-dried hair by providing constant heat, and ceramic technology provides smoother and silkier straightening results.
Let's say a few words here; the controversy starts when you compare it to another tool that uses less heat, is modern, and probably does less damage to your hair.
But heat is not the only considering factor when choosing a hair tool for you. If you can take the right precautions and use the tool properly with care, you can always minimize the risk of damaging your hair.
But if you want a direct Ans, the hair straightening brush is less damaging than flat irons.
Hair Type
Flat iron straighteners suit you if you have thick, coarse, frizzy, or African-American hair.
This tool uses a higher temperature to straighten your hair and clamp the strands tightly with its two heated plates; the heat is transferred directly to the hair.
So, thin or frizzy hair is unsuitable for this heat, and it becomes damaged and frizzier.
But if your hair is thin, damaged, dull, or damp, straightening hot brushes are a suitable option for you to straighten your hair.
This tool protects your strands and adds shine. However, buy an ionic and rotating model. It does less harm and has a mechanical rotating mechanism.
Watch as the TYMO straightening brush is tested on curly hair. Let's discover an honest review and see if it can truly tame those curls!
Ease of Use
In terms of ease of use, the flat iron can straighten hair very fast and easily handle very thick or curly hair, where the straightening brush fails.
Whereas the major drawback of the straightening hair brush is, it cannot handle thick, coarse or curly hair well.
It takes more time to complete the straightening than the flat irons, and you need some practice to get used to using this tool.
Heating Time & Efficiency
The working surface is less because the plates of flat irons are generally narrow. So, it would be best if you had more time to style or straighten your long, thick hair.
Preparation before straightening your hair with flat iron takes some time. First, you must make your hair dry (if it is wet) and comb the strands well to detangle.
You must also section all your hair into small parts and pull each part individually. However, preheating is not that fast in flat irons.
You must wait over 10 minutes to let the plates heat.
But a straightening brush gets heated quicker than a flat iron. You do not need to wait long to let the brush ready to work.
These brushes reach the ideal temperature very quickly. You can instantly heat up the tool and make your hair straight and silky only by brushing.
This video shows the face-off between a straightening brush and a flat iron on curly hair. Dive in to see which tool truly masters those curls in this head-to-head comparison!
Final Verdict – What's the Result?
The flat iron has been the market leader for many years. Most women find it convenient to use a flat iron.
But things are changed, and more girls are tending to the straightening brush as it is trendy, has recent technology, and works faster. And above all of them, it is far easier to handle.
But Flat irons come in many different designs and functionalities. If you have thick or curly hair and want a long-lasting and faster hair-straightening experience, go for a flat iron.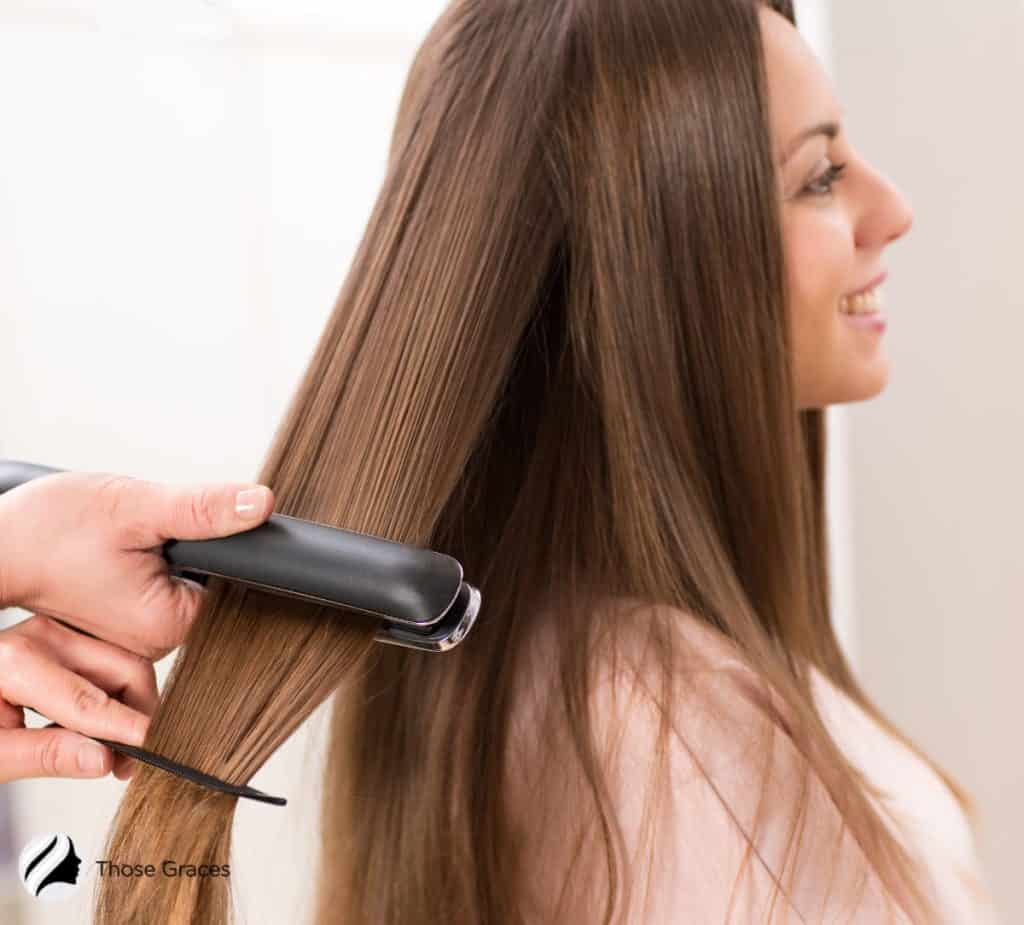 But it would be best to use this tool occasionally, not daily.
FAQs
How long does the straightening effect last with a hair straightening brush compared to a flat iron?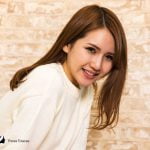 Both tools can give lasting results, but the duration largely depends on hair type, humidity, and post-styling care. Generally, flat irons tend to give longer-lasting pin-straight hair, while brushes provide a more natural look that might revert faster in humid conditions.
Can I use styling products with a hair straightening brush?
You can use heat protectants and other styling products before using a straightening brush. Just ensure your hair is dry and free from excessive product buildup to avoid uneven results or potential damage to the brush.
Which is quicker: a hair straightening brush or a flat iron?
A hair straightening brush can be faster for daily styling since it detangles and straightens in one step. However, a flat iron might offer quicker straightening results for very curly or thick hair, albeit with more effort and potential heat exposure.
Conclusion
Choosing between a hair straightening brush and a flat iron can be a playful dance of priorities.
The brush could be your new best friend if you're hunting for a tool that adds a touch of natural volume with minimal effort.
But for those sleek, red-carpet-ready looks, the trusty flat iron might still be your go-to. Remember, it's not just about the look but also the health of your hair.
Heat protection and proper care are paramount, regardless of your tool choice. In the end, beauty routines are deeply personal. Isn't it fun to experiment and find what makes your hair happy?