Are you sick and tired of heat damage [1] and want to learn how to air dry hair overnight? Hey, you're not alone! I've been there myself. There was a time when I could not let go of my hairdryer. Not anymore!
That's because I learned the ins and outs of air-drying my hair at night and waking up to sexy, voluminous locks in the morning.
Worry not, my lovelies; I will share all my secrets in this article.
How Can I Air Dry My Hair Overnight Without Frizz?
The worst possible enemy of good-looking tresses is frizz [2]; air drying your hair significantly increases that risk.
But I've found the perfect solution to air-dry hair overnight without frizz. Want to learn how?
1. Towel dry the excess water
Step one after stepping out of the shower is towel drying some excess moisture. You don't want to sleep with your hair soaking wet, that's for sure!
I love using a microfiber towel to dry my hair first. It is super easy and absorbent and cuts down on the drying time by so much.
LA-based hairstylist Cherilyn Farris says, "Don't use your regular bath towel and opt for a microfiber towel instead because it absorbs so much moisture faster than a regular towel."
Here is a simple technique for using microfiber towels.
Comb your hair while it is still wet with a wide-tooth comb to get rid of all tangles. Combining the hair also allows for better airflow, significantly reducing the drying time.
2. Bring in the styling products
If your hair is prone to frizz, use the right styling products to get your hair looking good. I love using a leave-in conditioner to help manage and smoothen my strands while I sleep.
Australian hairstylist Lauren McCowan says, "A great leave-in conditioner is essential to avoid that undesired fluffy, curly look. It creates the perfect hair without making it heavy or greasy."
If you don't have frizzy hair (oh, how I envy you) use whatever styling product you usually use. Using styling oils works perfectly well for shiny and healthy-looking hair.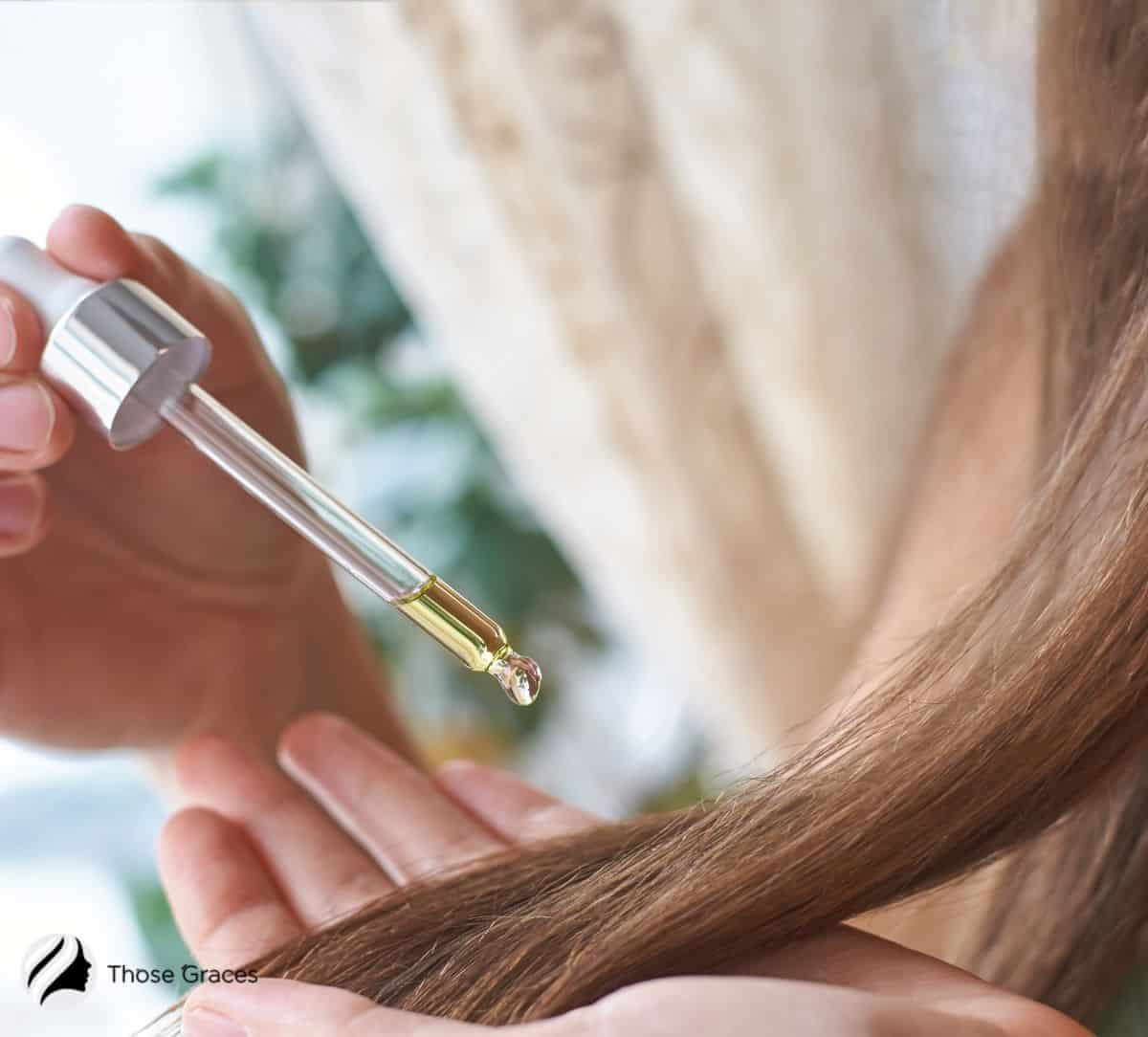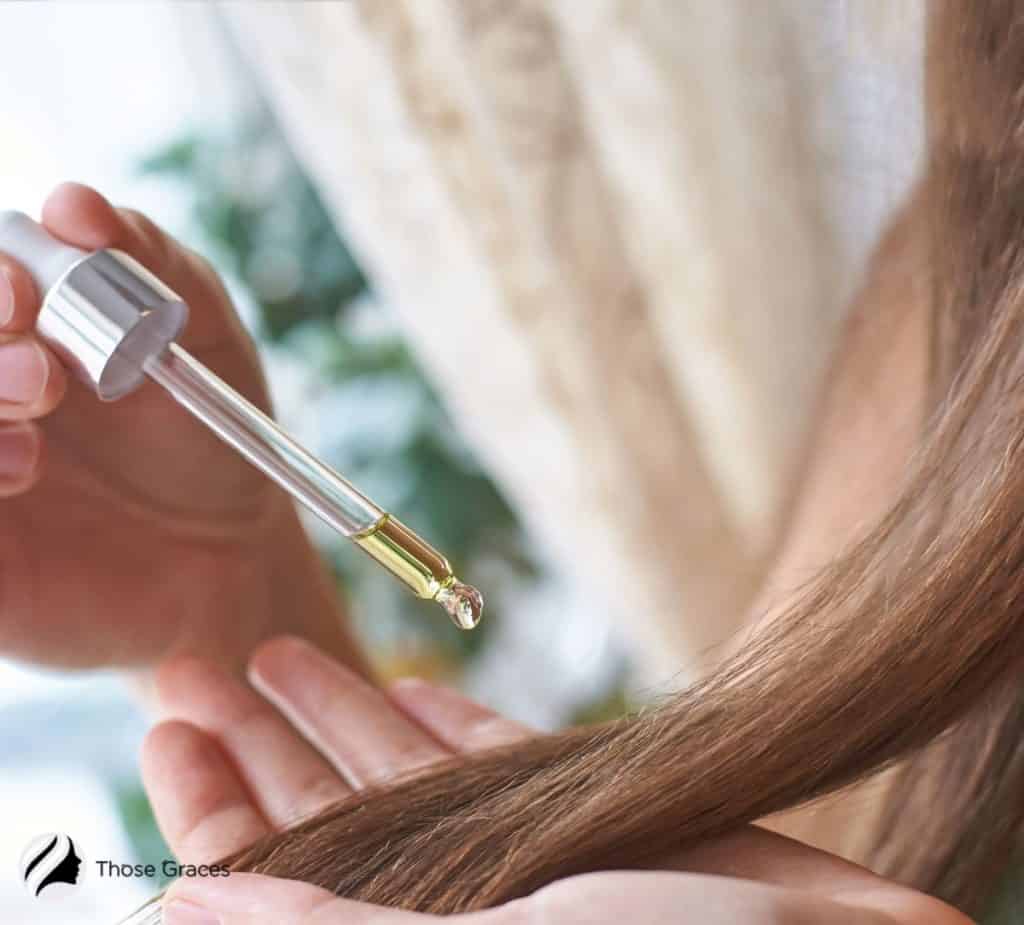 3. Wrap your hair in a bun
This is the most crucial step in achieving beach waves while you sleep. You may do well with just one bun if you have relatively thin hair.
Since I don't have thick hair, I use a big bun to tie my hair up. If you have thick hair, you may fare well with more buns to reduce the drying time.
Secure your hair buns with a hair tie or a clip to ensure it doesn't come off while you sleep. This is especially important if you move a lot while you sleep.
4. Secure the bun with a towel
The final step is to secure your hair bun with a towel or a cotton T-shirt before you settle in for the night. Make sure to use a soft towel that won't cause hair static.
If you don't like the feel of a towel on your hair as you sleep, you may choose something lighter, like a big cotton shirt.
If you must forego this step, use a satin pillowcase for your pillow. Damp hair can get frizzy really fast while rubbing against the pillowcase. A silk pillowcase helps in such cases.
Celebrity hairstylist Creighton Bowman says,
"A satin pillowcase allows your hair to move around freely, so you can just throw it up over the top of the pillow when it's wet, which then further helps prevent creases in the hair."
5. Wake up to gorgeous hair
Upon waking up, getting your coffee, and doing your makeup, unravel your hair bun and fall in love with your gorgeous waves.
I generally fluff my hair while my head is upside down to create some volume in my roots. It also makes me feel more awake in the morning, which is why this is a staple in my morning routine.
And voila! We're done. Wasn't that easy?
Other Considerations When Air Drying Hair Overnight
1. Hair plopping is best for curly hair
Hair plopping is a heatless method that helps maintain the pattern of your natural curls while you sleep. Unsurprisingly, tons of curly-haired beauties love this method of drying their hair.
All you need is a large cotton t-shirt and you're set for beautiful curly hair [3]. Towel dry your hair and remove all excess moisture from the hair first.
Check out this video on how to hair plop:
Then, spread the cotton t-shirt on your bed, bend over it, and head down. Slowly lower your curls onto the shirt until you reach the roots.
When that is done, firmly secure the shirt on your head and go to bed with a big smile on your face 'cause you're going to wake up with frizz-free hair in the morning.
2. Air drying straight hair
If you have straight hair and want to air dry your hair straight, it might not work as well as it does for curly or wavy hair.
But you can wake up with a natural wave by tying your hair in a loose braid before you sleep. Securing your hair into a bun will also help you get natural waves in the morning.
Another great way to wake up to beautiful curls is by using hair donuts. Simply wrapping your damp hair around a big hair donut can help you achieve smooth curls that look natural and feel great!
Want to learn how to use a hair donut, right? Here is a video tutorial describing how to curl your damp hair with a hair donut.
3. Create more buns in your hair
You may style your hair into one big bun before you sleep, but if you want more even-looking waves, you may wish to work with more buns than one.
This step works particularly better with chicas with thick hair strands. If you have thick hair, you cannot rely on just one bun while you sleep.
Hairstylist Bowman recommends tying straight hair into four loose buns before sleeping. That way, you get better-looking waves in the morning.
4. Use satin hair scrunchies
Tired of getting creases in your hair caused by hair ties? Same, girl. Same! I hate it when my hair shows signs of wearing a hair tie. The mark stays until I use a hot tool or get my hair wet again!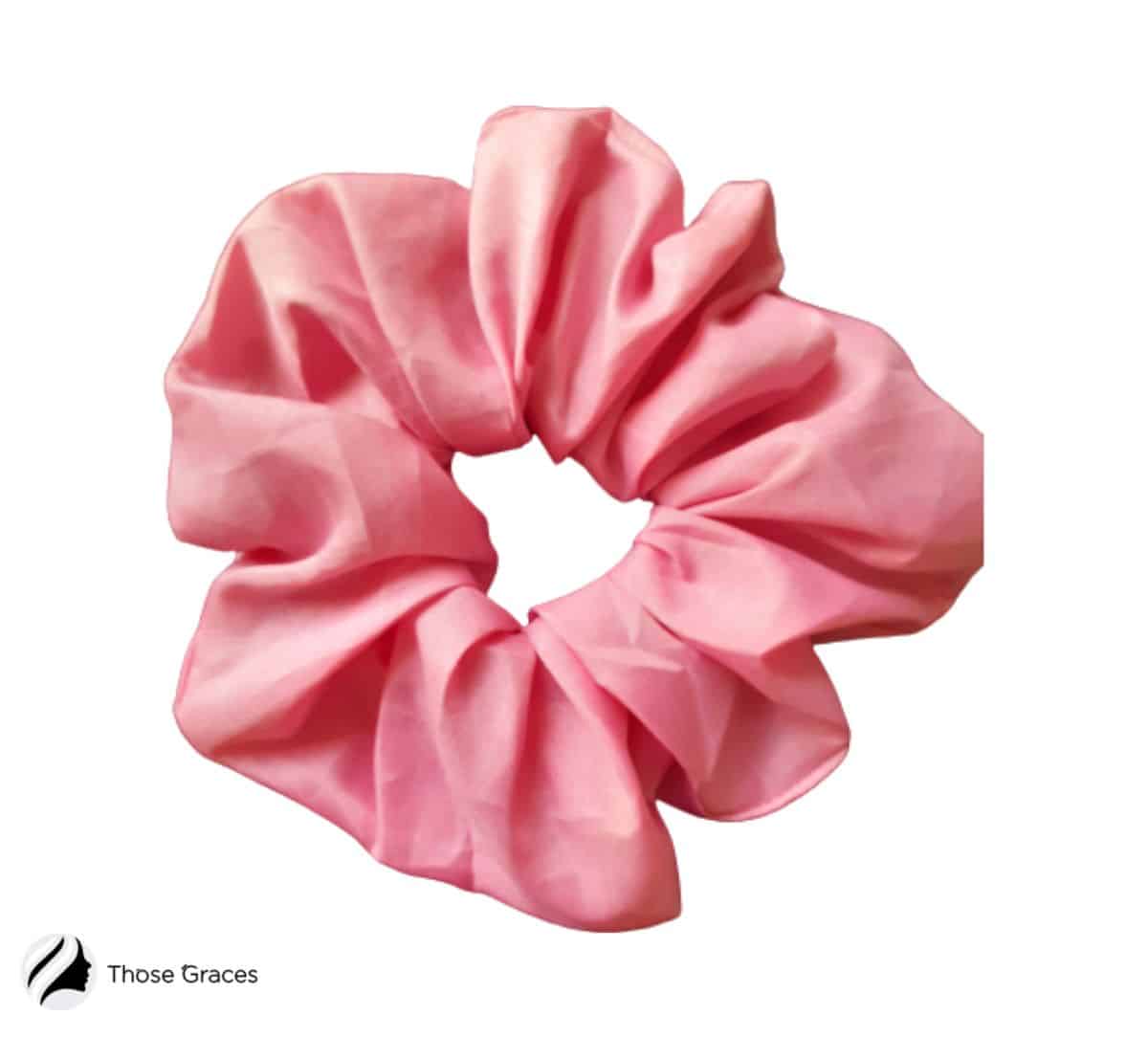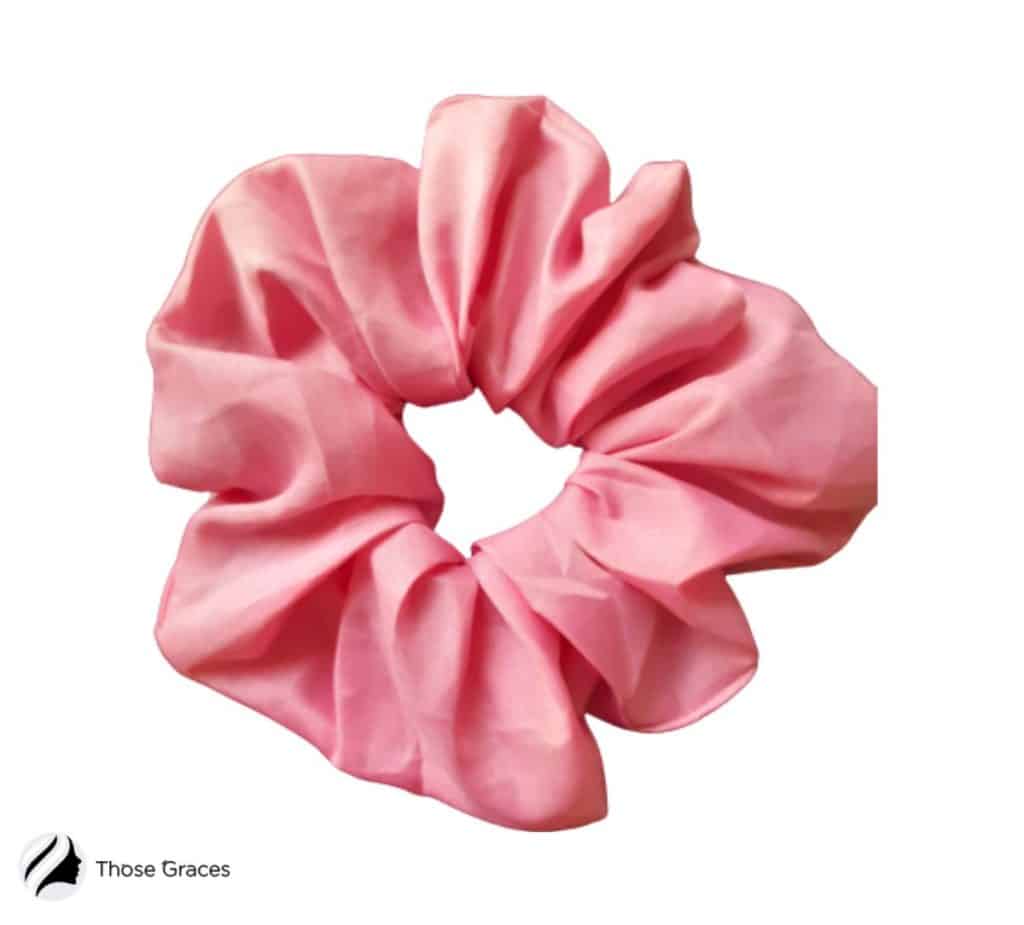 You don't want that, for sure. A satin hair scrunchie is a great way to prevent hair creases. Fastening the hair with a scrunchie helps prevent marks.
5. Finishing products is a must
No matter what kind of hair you have, it is crucial that you maintain your hair health by adding some moisture and sealing the hair cuticles with your product.
When the cuticles are not sealed well, they will usually cause frizz. Sana Khan Noorani, a celebrity hairstylist, recommends using argan oil serums on the hair strands to lock in the moisture.
Straight-haired beauties may apply a volumizing mousse or texturizing spray on their strands to keep them looking voluminous and sexy!
Wavy locks and curls require tons of moisture reinforcement that can only be added with a leave-in conditioner.
FAQs
Can you let your hair air dry overnight?
You can learn to get your hair dry overnight without using a hair dryer on your damp hair. If you do it right, you can wake up to gorgeous wavy hair or perfect curls without any hair damage caused by hot tools.
How do you sleep with wet hair so it looks good in the morning?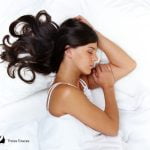 The secret is in how you style your hair in your nighttime routine. You can use a hair bun to wake up with beautiful beachy waves or plop your hair with a cotton t-shirt or microfiber towel for beautiful, curly hair.
What is the healthiest way to dry your hair?
Steering clear of the hair dryer and hot tools are best for your hair health. Hair stylists recommend you air-dry your hair as often as possible while using styling cream to keep it frizz-free and lusciously voluminous.
Can air drying hair cause damage?
If you don't let your wet hair dry fast, you may be setting up your entire hair for more damage than that caused by a blow dryer. If you don't dry the hair fast, your hair may split and break.
Conclusion
And there you have it, the ins and outs of how to air dry hair overnight. You can wake up to beautiful, smooth hair by simply sleeping right. What could be easier than that?
Make sure to use the right finishing product based on your hair type, and you will have a beautiful hair day, every single day. And the best part is you get to have it all without using heat on your tresses.
Rock the air-dried style day in and day out, and your hair will look and feel healthier.
Resources:
1. Heat-Damaged Hair: How to Repair It Without a Haircut. Healthline. Published September 23, 2019. https://www.healthline.com/health/beauty-skin-care/heat-damaged-hair
2. Fries WC. How to Tame Frizzy Hair. WebMD. https://www.webmd.com/beauty/features/how-to-tame-frizzy-hair
3. Cloete E, Khumalo NP, Ngoepe MN. The what, why and how of curly hair: a review. Proceedings of the Royal Society A: Mathematical, Physical and Engineering Sciences. 2019;475(2231):20190516. doi:10.1098/rspa.2019.0516