Using clay for your hair care routine is an amazing way to get lush locks in no time.
But which clay is right for your hair type?
Do you need to buy a product or can you DIY one?
Let's explore all of your options for using clay in your cheap beauty routine!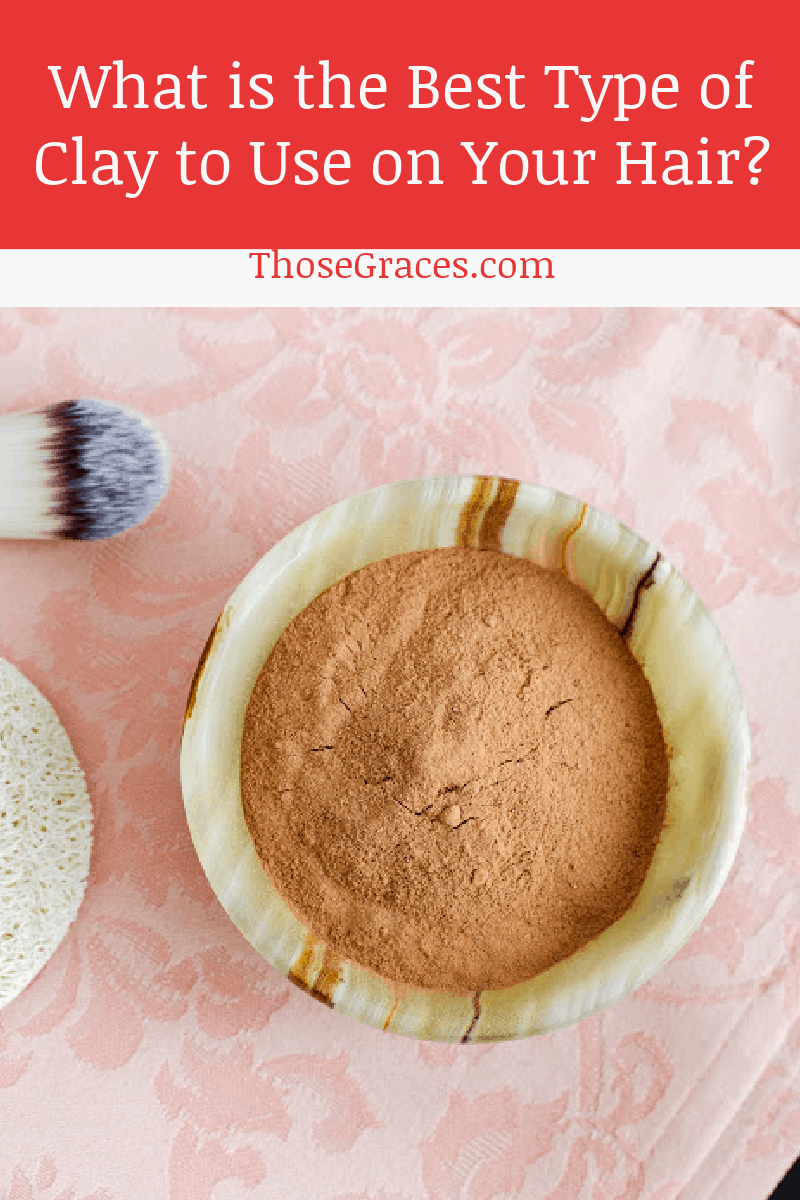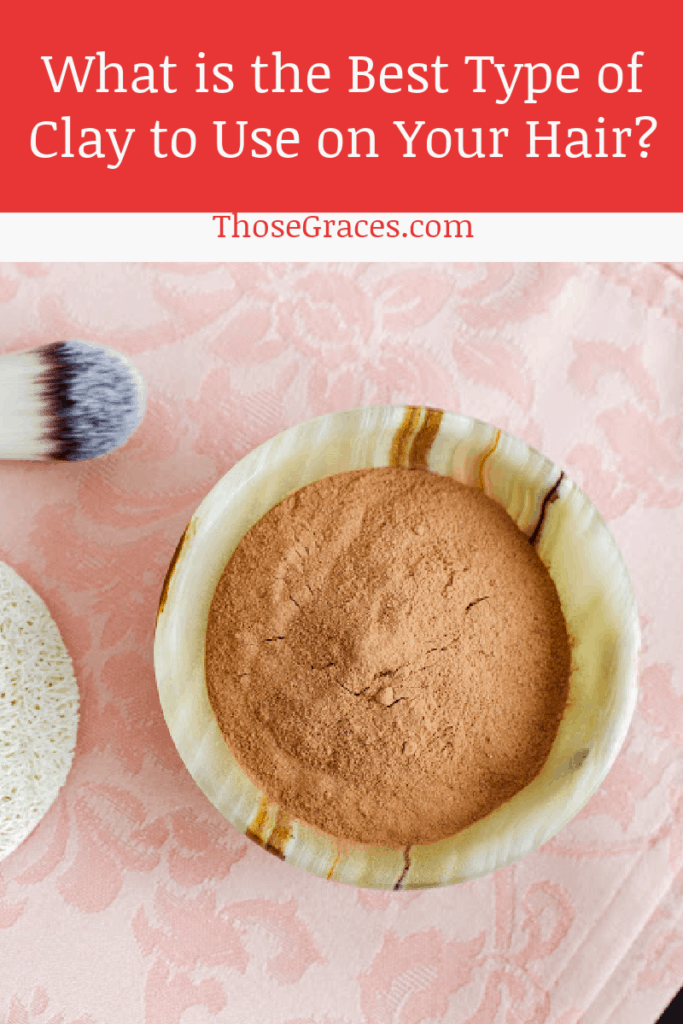 What are the best types of clay for hair?
To answer that question, we should probably start by exploring the different types of clay that you can use in your hair, period.
While the planet is filled with a good 30 different types of clay (and probably countless sub-types), when it comes to hair care we really only focus on three.
These include bentonite, kaolin, and rhassoul. Let's take a peek at where each comes from and what it does in terms of hair care.
We'll also look at my top recommended product to buy for each, as well as point you in the direction of some great DIY ideas.
FYI, this post contains affiliate links. If you make a purchase through these links, we earn a small commission at no extra charge to you.
What is Bentonite clay for hair?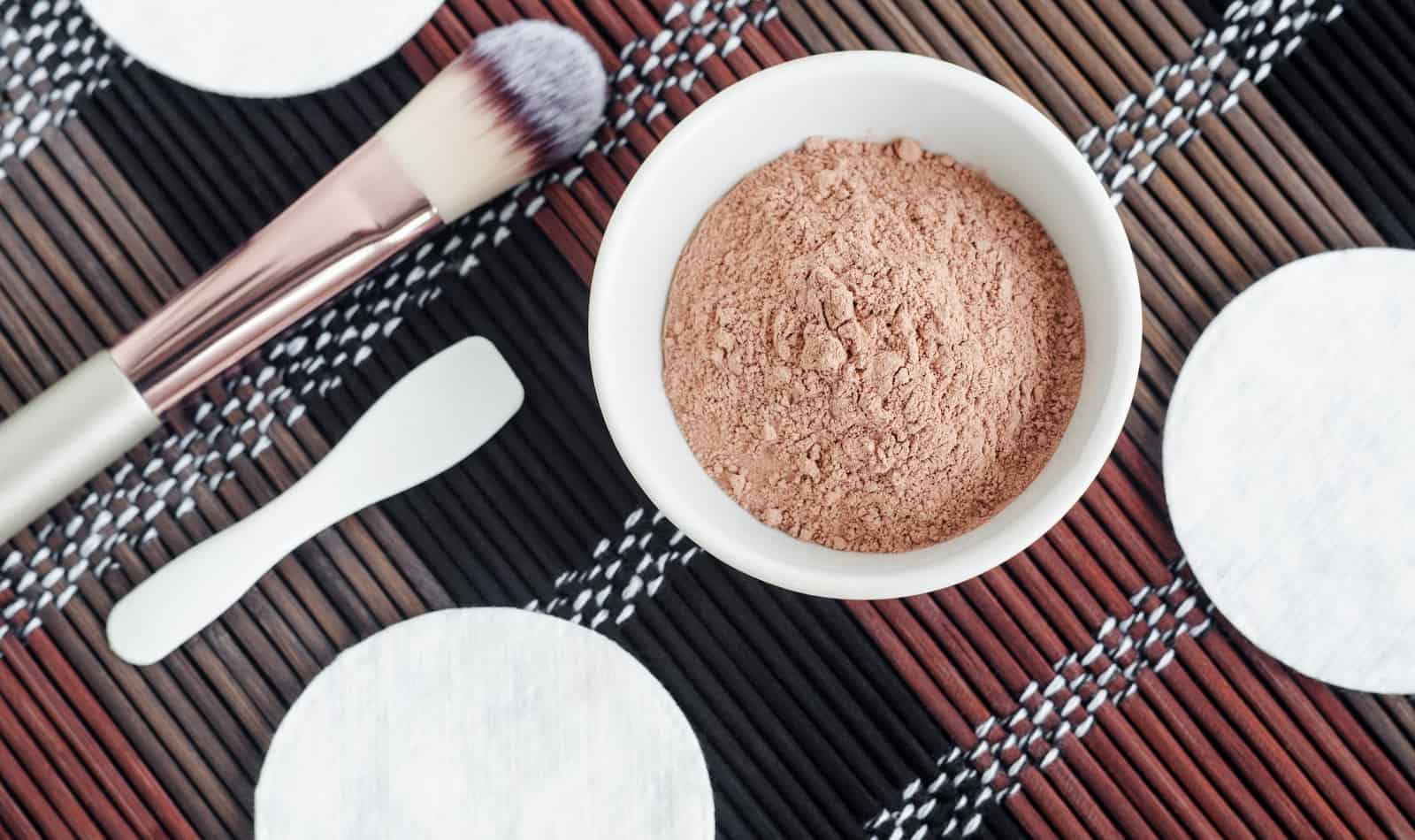 Bentonite- which derives from volcanic ash– is by far the most common, well-known, and readily available type of clay for your hair and skin.
The montmorillonite-based clay was named after where it was first discovered in the 1800s, in Fort Benton, Montana.
However, just because we only realized it existed less than 200 years ago doesn't mean it hasn't been used for generations by other cultures.
It's actually a very ancient remedy, according to WebMD. People even eat it! (Don't do this with clearance from a doctor, please).
In terms of hair care, bentonite is best for:
dry or flaky scalps
damaged hair (from heat, coloring, and so on)
dull hair
frizzy locks
While its affect on human hair hasn't really been scientifically studied, generations of women have used it as both a shampoo and conditioner (it's the ultimate 2-in-1 formula).
If you need scientific evidence, Healthline explains that "a review published in the Iranian Journal of Public Health found that bentonite clay can help make sheep wool grow quicker and softer."
Yes, I know, we're not sheep, but it's still a good reason to give it a try!
If you want to learn more, check out our guide to using bentonite clay for hair growth, detox and styling.
You'll find a few easy DIY ideas there, as well as some amazing bentonite clay products to buy.
Best Bentonite Clay Product for Hair to Buy: Barbershop Matte Hair Clay
The barbershop matte hair clay is available on Amazon. It's great for all hair types, and has other vitamins and minerals included to give you gorgeous locks.
What is Kaolin clay?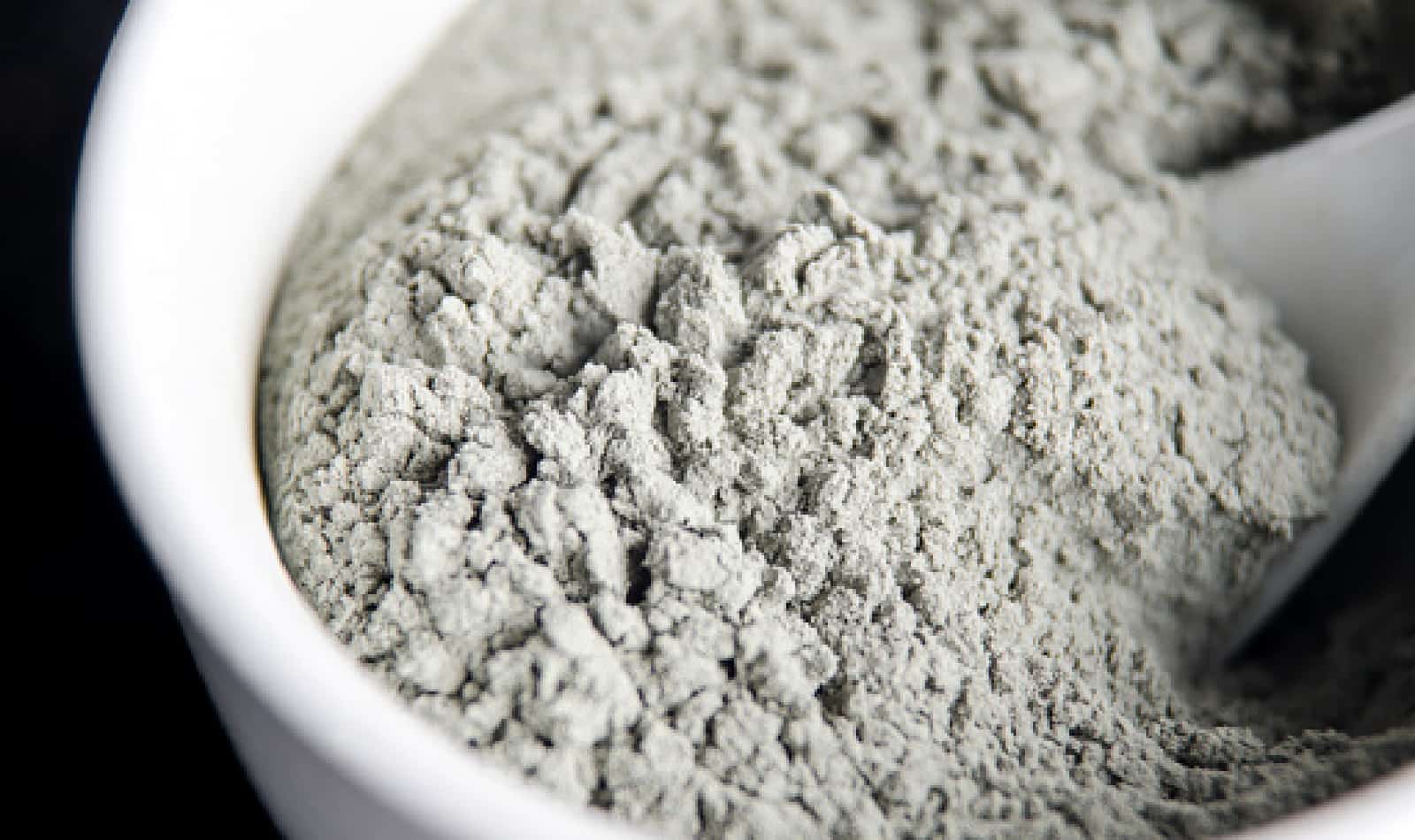 According to Britannica, Kaolin clay- also called China clay- is a "soft white clay that is an essential ingredient in the manufacture of china and porcelain and is widely used in the making of paper, rubber, paint, and many other products."
It's named after a hill in China where it was mined for many, many moons.
However, the self-proclaimed kaolin capital of the world is actually on the other side of the globe, right here in the US.
Sandersville, Georgia mines and ships about 8 million metric tons of the white clay every year. That adds up to over $1 billion in revenue for the state.
While, as we just saw above, it's commonly used for making those fine china dishes our grandmothers only broke out for the "good company," it's also quite amazing for your hair.
Some benefits include:
Absorbing oils from greasy hair (use it as a dry shampoo)
Nourishing your scalp, which can in turn promote hair growth
Controlling dandruff
Bringing life (and bounce) back to brittle, limp locks.
Check out all of the benefits along with some great products to buy or DIY in our guide to using kaolin clay for hair.
Top Pick: MB Herbs Light Kaolin Clay
This is one of the best kaolin clay products on the market, but it can take up to two weeks to really notice a difference in your scalp.
It works for all hair types, and you can get it on Amazon.
MB Herbals Light Kaolin Clay 250 Grams (8.81 oz) | Gentle Clay for Face Pack
Kaolin Clay is one of the most gentle among all Clays used in Skin Care.
Kaolin Clay is most suitable for people with Sensitive Skin.
KAOLIN CLAY & APPLE CIDER VINEGAR FACE MASK: Mix 1 TbSp Kaolin Clay, 2 TbSp Apple Cider Vineger and 1 or 2 Drops of Frankincense Oil in a bowl. Apply the mixture to your face, avoiding the eye area. Allow it to sit for 10 minutes or until it dries. Wash with warm water and then with cold water. Apply a face moisturizer.
KAOLIN CLAY & HONEY FACE MASK: Mix 2 TeaSp Kaolin Clay, 1 Tea Sp Honey and 1 TableSpoon Rose Water in a bowl. Spread the mixture on your face avoiding the eye area. Allow it to dry for 10 minutes. Wash with warm water and then splash your face with cold water.
Kaolin Clay was first discovered in Kaoling Hill in China. Kaolin Clay is found in many parts of the world. MB Herbals Kaolin Clay is extracted from India. Product of India.
How about Rhassoul clay?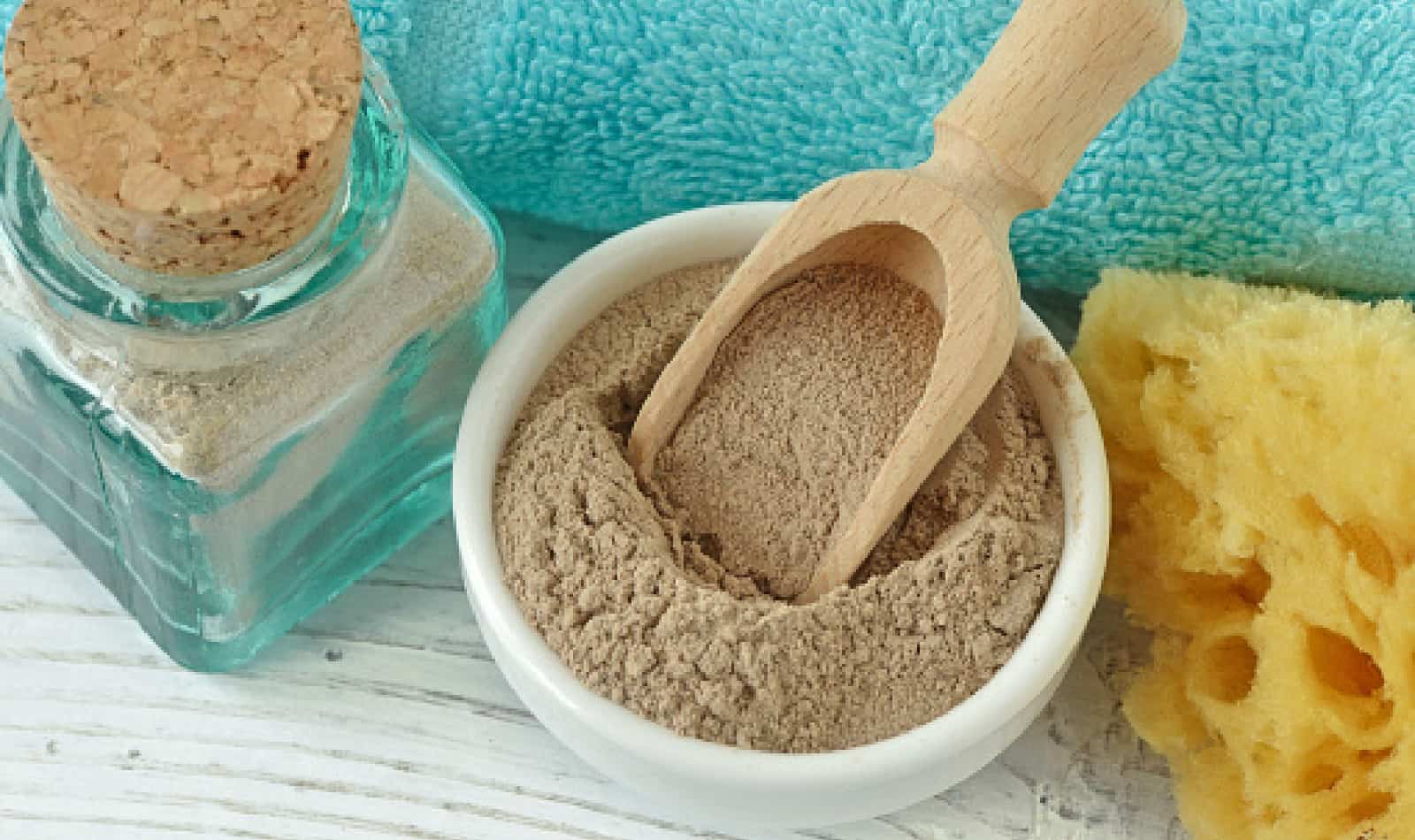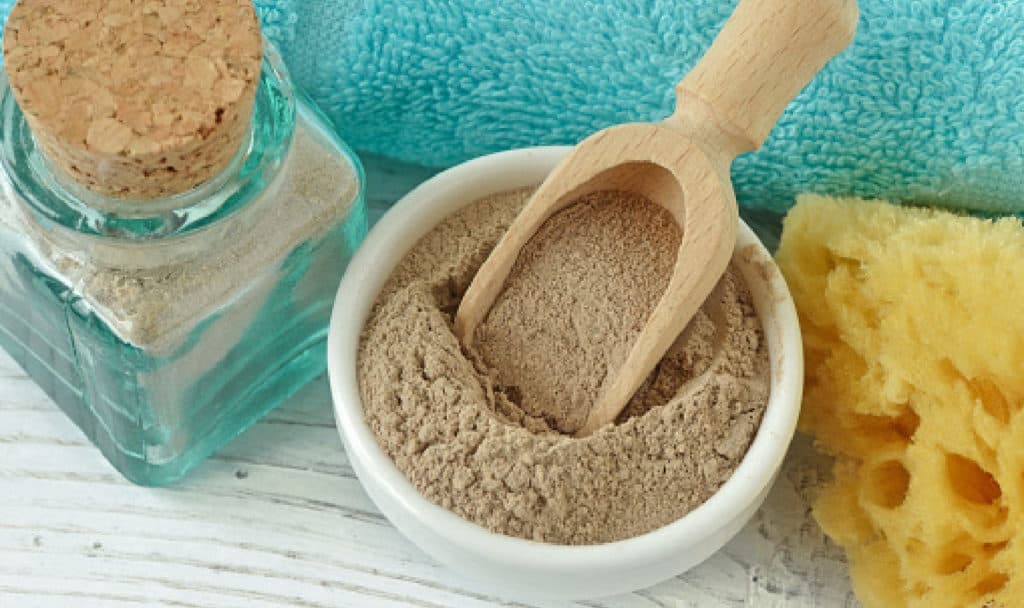 I saved my personal favorite for last! Rhassoul, also called ghassoul or Moroccan clay comes from the Atlas Mountains of Morocco.
Unlike the other types of clay for hair, Rhassoul is used almost exclusively by the cosmetics industry.
In other words, it's not really something you'd find in a ceramics studio.
While Rhassoul is a relatively new trend in the US, it's a very old remedy for North African women, where they've been using it since around the 700s CE.
So, what makes this Moroccan clay my favorite? Here are some of the benefits:
Lifts impurities and detoxifies your hair
Absorbs excess oil
Conditions dry hair
Adds volume to limp locks
Restores shine to dull hair
Gives hair a better overall texture
Basically, it combines all the best benefits of the first two clays into one handy hair treatment.
However, since it's almost exclusively used by the cosmetic industry, it is a bit pricier ounce-for-ounce compared to the first two.
For example, you can get a 2-lb bag of kaolin for about $20 or a 2-lb bag of bentonite for $15-ish. However, a ONE-lb bag of rhassoul runs you about $17.
So, basically, it's twice as costly. Then again, like I said, it combines many the benefits of both clays.
Check out all of the benefits and the best products to buy or DIY in our guide to rhassoul clay hair masks
Top Pick: ELBAHAYA ORGANIC RHASSOUL WITH ROSE WATER
This one is great for all hair types and it's 100% organic.
I love this ne because you can also use it as a face mask. Find it on Amazon.
Organic Rhassoul with Rose Water Detox Clay for Hair & Face Cruelty-Free, Moroccan Ghassoul Deep Pore Cleanser, Conditioner and Pore Minimiser 250g
Rhassoul Clay has been used for years for skin & hair as a natural detoxifying, shampoo and conditioner. and the finest beauty spas across the globe currently utilize it for therapeutic benefits and its extraordinary restorative & absorption ability.
Repairs and restores damaged and over processed hair to restore a healthy look while promoting natural hair growth.
Eliminates toxins and improves skin elasticity, minimizes pores, improves skin clarity & texture leaves your skin clear, youthful-looking and radiant.
Apply over your face and hair as desired and let act for 5 -10 minutes. you will feel a gentle tightening, as the intense detoxification begins to absorb harmful substances, cleansing deep into your pores to restore firmness and elasticity.
Our rhassoul clay is 100% organic and obviously because It's organic there are No parabens, No nasty chemicals, No preservatives, or synthetic coloring. just the good stuff.
So, which clay is best for your hair?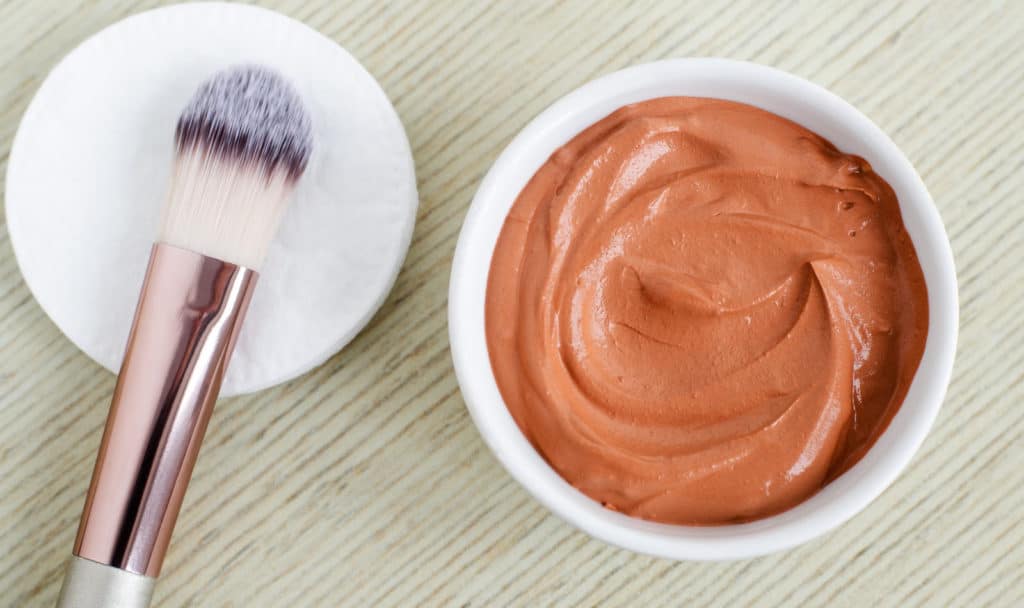 Really, it all comes down to your hair's needs.
In the past few weeks, we looked at rhassoul vs.bentonite clay for hair as well as kaolin Clay vs. bentonite.
I recommend reading those for an even more in-depth overview.
Like I said, rhassoul is my favorite mostly because it combines the best of both worlds.
It gives my dry ends a bit more life while absorbing oils from my scalp (I have weird combination hair).
However, when I'm short on cash, I really love bentonite. It's a classic for a reason!
Your turn! What are your favorite types of clay for hair? Share below!