What better way to start your beauty routine than with the best Korean primers in the market today?
Below, we'll explain why we picked the following primers, their benefits, and which one will best suit you.
Read on to see how the best Korean primers of 2022 will not only create the ideal canvas for makeup but will also improve your skin!
Related: Best Korean Foundation For A Perfect Makeup
Best Korean Primer Top Picks at a Glance
FYI, this post contains affiliate links. We earn a commission if you make a purchase at no extra cost to you.
Check this comparison table for a quick guide. Read the review for further details.
Top Benefit
It provides a visible brightening effect for a radiant and youthful finish.
Top Benefit
It provides a visible brightening effect for a radiant and youthful finish.
Best Korean Primer for All Skin Types
What does primer makeup do? Simply put, it preps your skin to create a canvas so that your makeup lasts longer and won't smudge. Not only that, but primers also fill in your pores, blur out your blemishes, and smoothen your skin.
But, like any other product, you need to know your skin type before purchasing a primer. Check out which of the following fits your skin type the best.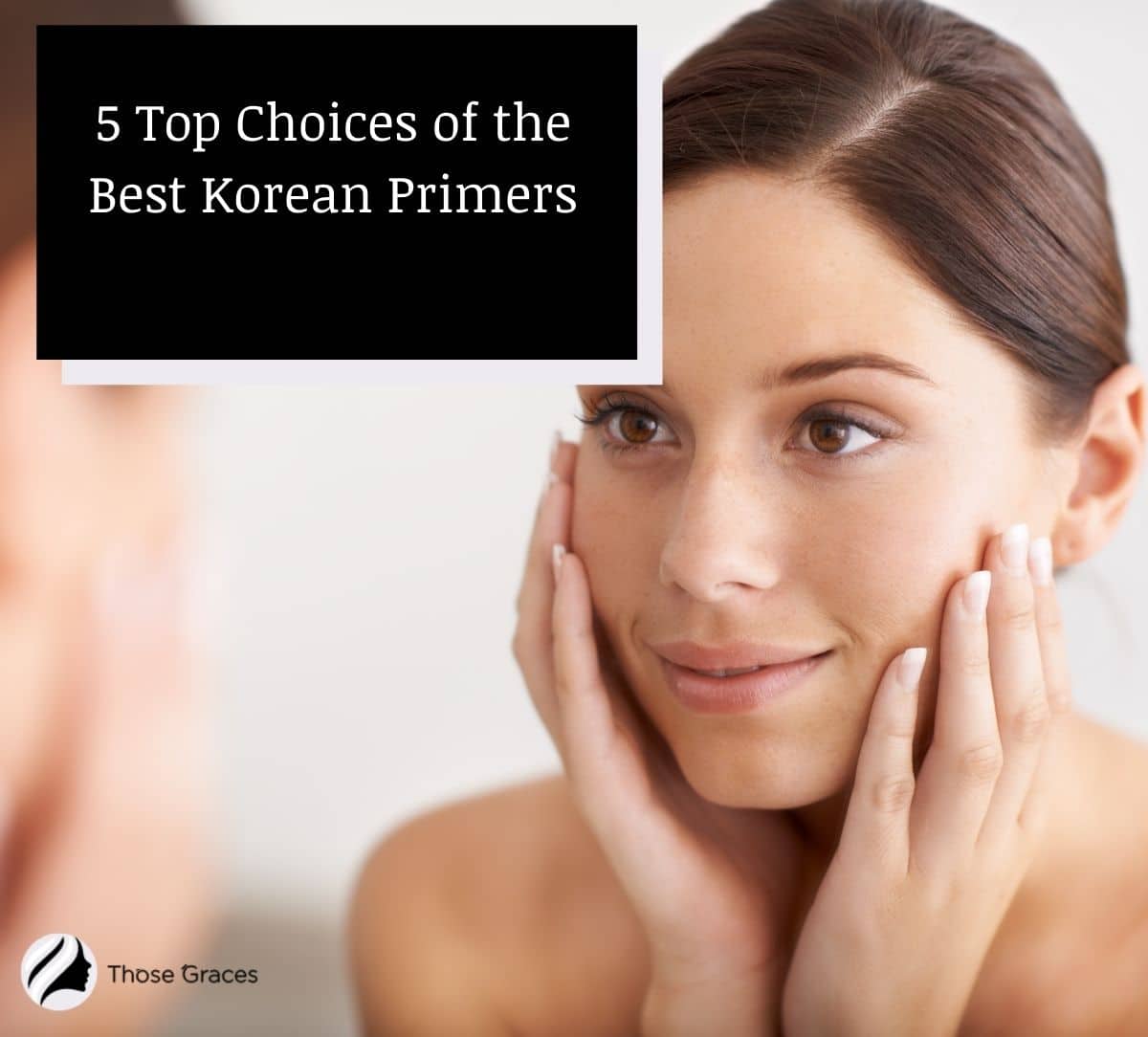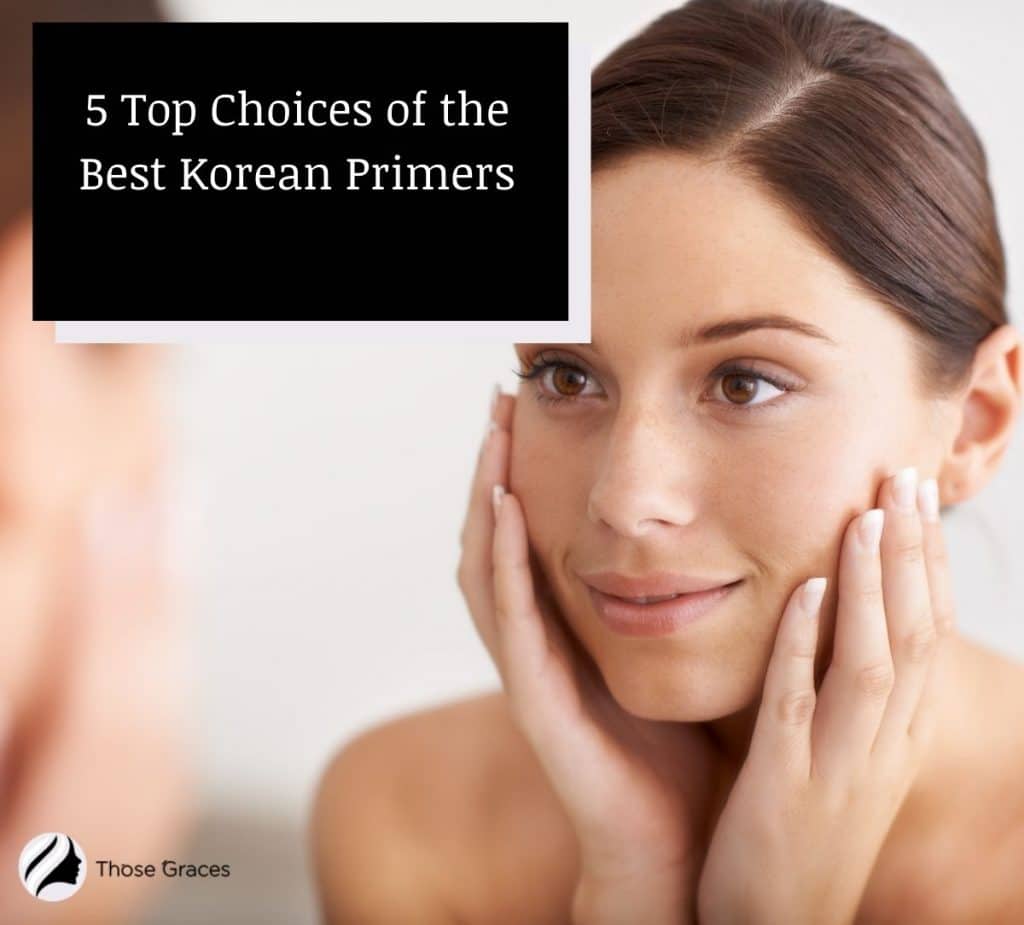 Check: How Do I Choose a Primer?
1. VDL – Lumilayer Primer Fresh
"If you don't think you need a primer, you haven't tried this one."
This is what one of the Amazon reviewers said about this product. With 4.6 stars from 74 reviewers, it's no surprise that this Korean primer is an Amazon's Choice!
If you still don't believe that you need a primer as part of your makeup routine, check out our review of this product. Who knows? Maybe after this, you will be a primer convert!
Features
We love this Korean primer because you can use this on its own and still achieve that dewy, glowing effect. It also blends easily with your favorite foundation.
Once you apply this to your skin, you will have that smooth and shiny effect without the greasy feel.
VDL-Lumilayer Primer Fresh does not only hide your pores and blemishes but also whitens your skin and reduces your wrinkles' appearance. So while you hide your skin imperfections, this product heals your skin during the process as well.
Also, most primers feel heavy and sticky as if your skin can't breathe. But that's not the case with this Korean primer.
Because of its 70% moisturizing ingredients, you will feel the cooling effect once the moisture capsules burst into your skin.
Another good feature of this product is its silicon polymer. This ingredient is what makes the primer application even on your face, leaving a smooth finish.
Last, its formula contains gold, red, and white pigments creating the Violet Lumilayer Pigment. Just imagine the vivid finish these colors will match your skin tone!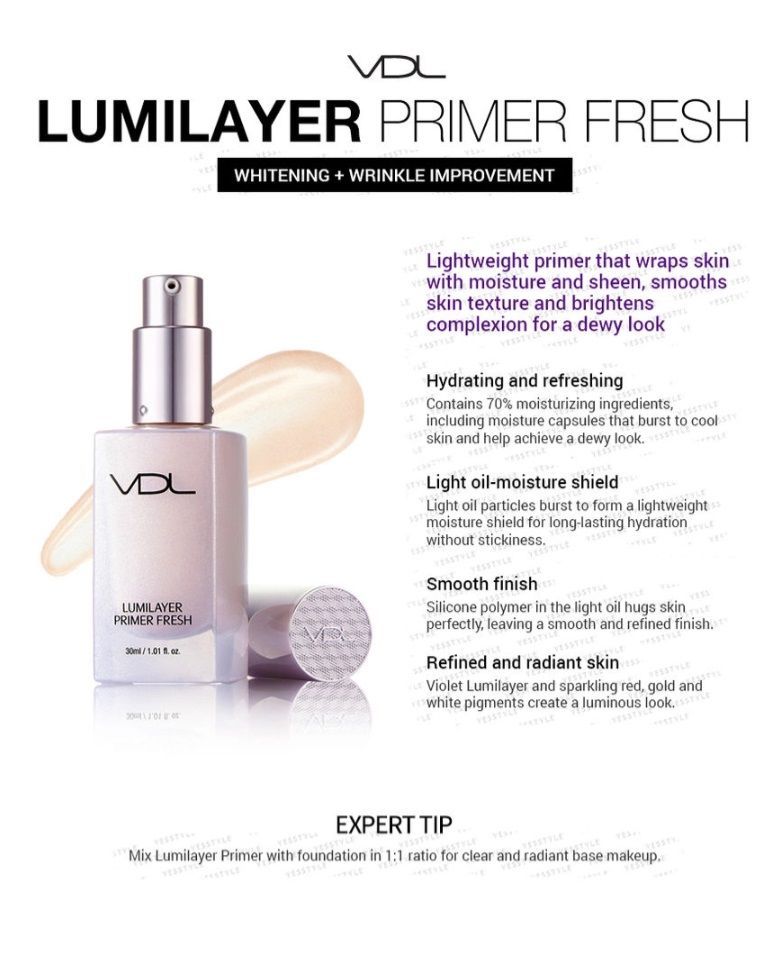 Benefits & Drawbacks
| Benefits | Drawbacks |
| --- | --- |
| It whitens skin and reduces wrinkles' appearance. | It is alcohol-based. |
| It allows smooth application and leaves a cooling effect. | It contains silicone, which can cause allergic reactions in some. |
| It has long-lasting hydration without a greasy feel. | |
| It gives your skin a vivid and glowing finish. | |
Expert Tips
Although it claims to be suitable for those with oily or acne-prone skin, this primer still contains silicone. So you might want to consider that before purchasing this. It also contains alcohol that can be drying, but its hydrating components make up for that.
To create a clear and radiant base makeup, mix VDL-Lumilayer Fresh with your foundation in a 1:1 ratio.
2. Too Cool for School – Egg Mellow Cream Premium
"This is the only face lotion I will use!"
This is what Paul said after using this product. Another reviewer even thought that this is a moisturizer. That's how light this Korean product feels on your skin!
Read on to see if you will also fall in love with this Too Cool for School – Egg Mellow Cream Premium!
Features
Eggs are one of the superfoods for good health. But did you know that eggs are also great for your skin?
Egg whites, in particular, are versatile! For aging skin, egg whites can firm up and tighten your skin.
If you are prone to acne or have large pores, egg whites can get rid of acne build-up and help close pores.
If you have oily skin, egg whites are said to help clarify pores and hair follicles that make excess sebum.
With all those benefits in mind, just imagine how refreshing this product will feel on your skin. Add to that the 24K real gold for a brightening and soothing effect! How awesome is that!
How the Product Evolved
If you're a fan of this brand, you might be familiar with their Egg Mellow Cream. How is this Egg Mellow Cream Premium different from that? It's a total upgrade!
As we mentioned above, this premium version contains 24K real gold. The net weight also changed from 50ml to 100ml.
Its formulation is further enhanced with retinol from Gold Flower Oil to reduce the signs of aging. It also contains freeze-dry collagen which is a more stable form of collagen in skincare with improved penetration.
| Benefits | Drawbacks |
| --- | --- |
| It's an all-in-one lifting cream (eye cream + toner + essence + sleeping pack + cream) | Its fragrance might be overpowering to some. |
| It is infused with 24K real gold that helps brighten and soothe your skin. | |
| It is enriched with albumin and egg yolk extract to nourish the skin. | |
| It contains Gold Flower Oil retinol to boost collagen activity and revitalize skin. | |
Expert Tips
Because of its natural ingredients, this product is suitable for all skin types- be it dry skin, oily skin, combination skin, or even sensitive skin. Take a moderate amount and apply this to your entire face. Massage this gently to your skin until the gold particles are fully absorbed.
Too Cool For School] Egg Mellow Cream Premium [24K Gold Collagen Cream], 3.38 fl. oz.
💛 The most luxurious and premium version of our best-selling Egg Mellow Cream in double its size
💛 Formulated with real 24K gold flakes (you can even see the flakes in the texture!)
💛 24K Gold for Soothing and Brightening
💛 Enriched with egg yolk extract and albumen (egg white) extract to provide intensive nourishment to skin
💛 The formulation is further enhanced with other potent anti-aging ingredients, such as retinol from marigold seed oil, and freeze-dry collagen which is a more stable form of collagen in skincare with improved penetration
3. NUXE Crème Prodigieuse Boost-Energising Priming Concentrate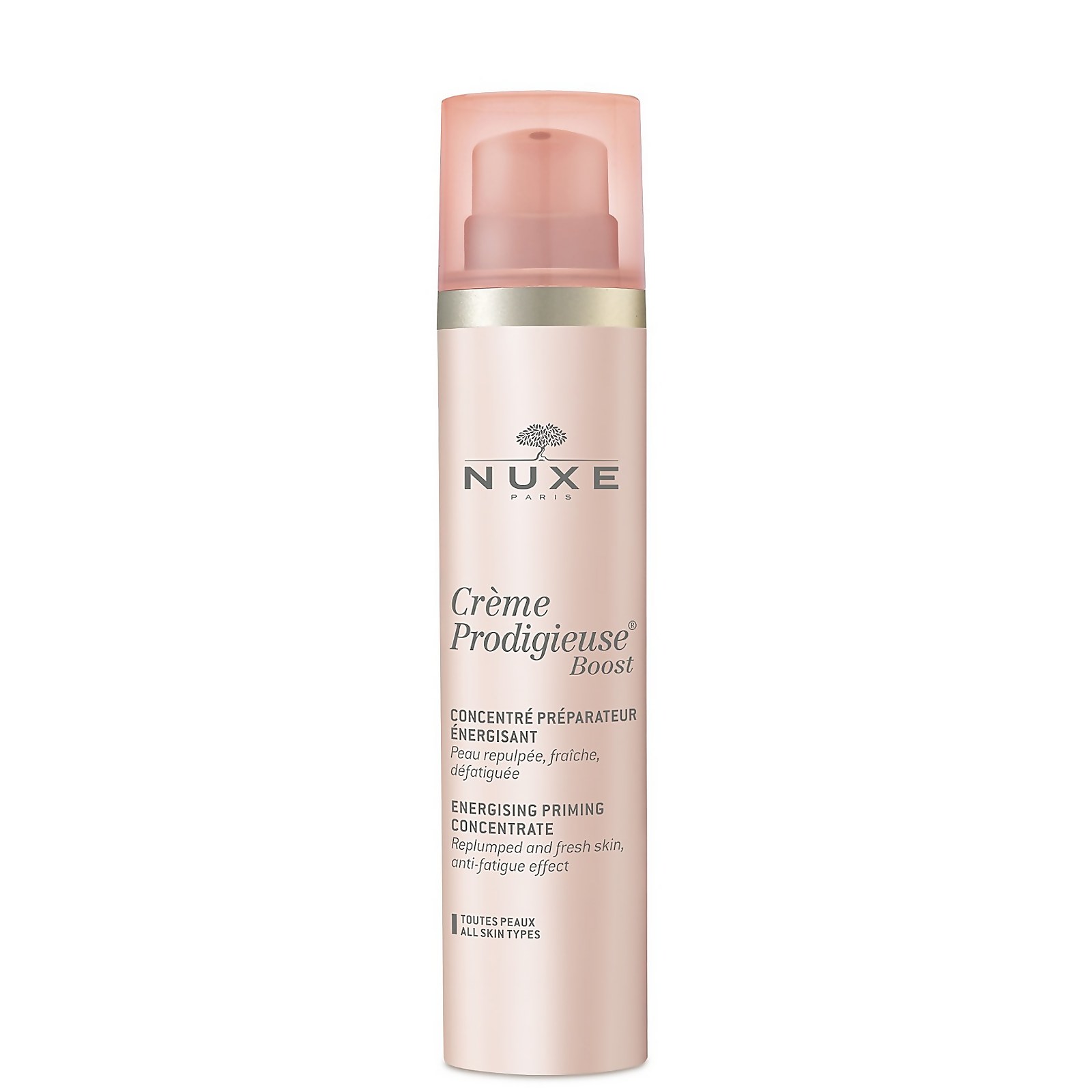 "The philosophy and idea of this collection really resonate with my lifestyle."
These are the words of Angela, a product reviewer, on her personal blog. This Korean primer is part of the Nuxe Creme Prodigieuse Boost skincare collection. How does this differ from its counterparts?
See for yourself and decide if this is the primer for you.
Features
Inspired by Korean cosmetics, this primer is in liquid form to prepare your skin for further products.
It's extremely watery compared to other primers, but it also leaves a slightly tacky feel upon application. Don't worry because once it dries up, and it dries up quickly, your skin will feel totally refreshed.
This Korean primer also contains Jasmine blossom known for its antioxidant properties. Its Vitamin C ingredient restores plumpness, erases signs of fatigue, and reveals fresh skin.
| Benefits | Drawbacks |
| --- | --- |
| It effortlessly melts in your skin. | It contains alcohol. |
| It uses two types of Hyaluronic Acid to deliver hydration deep under your skin. | |
| It helps smooth out fine lines while toning your facial contours. | |
| It provides a visible brightening effect for a radiant and youthful finish. | |
| It's suitable for all skin types. | |
Expert Tips
Apply this on your skin in the morning and/or evening by gently dotting a moderate amount onto your face and neck. You can also use this as a serum after cleansing your face. This process helps this product sink further into your skin and therefore more likely to be effective.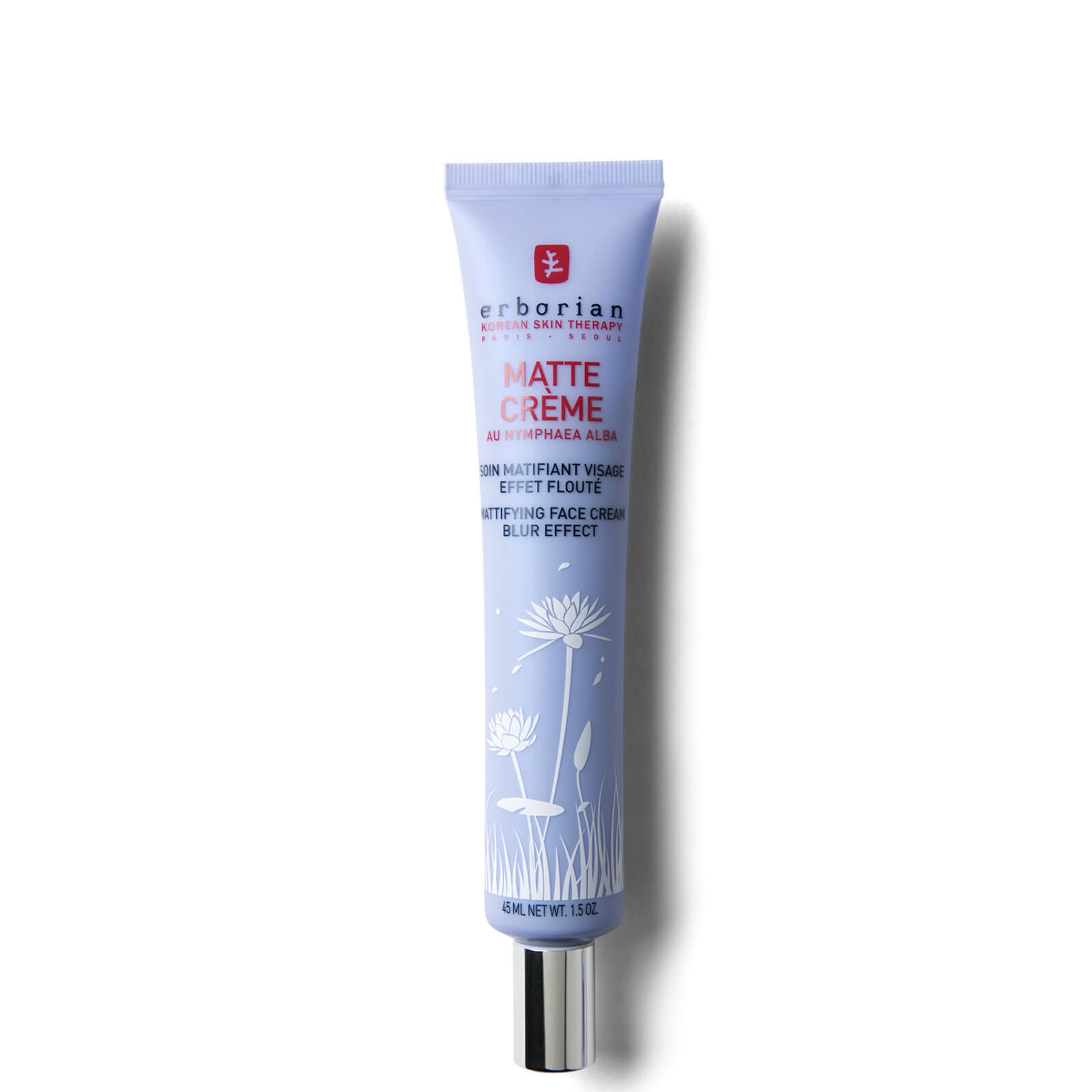 "Perfect cream for combination skin!"
Having combination skin is like getting the worst of both worlds – dry skin and oily skin.
Not the kind of world we're looking for, right? The good news is, this Korean primer might be the answer to your skin problems.
Check out its features, benefits, and drawbacks to see if this primer suits you best.
Features
Erborian's Extra Matte Shine Control Primer gives you a matte finish without drying out your skin! It provides all-day shine control while keeping your skin hydrated.
Extra Matte evens your skin tone, refines your skin's texture, and instantly mattifies while keeping your skin feeling moisturized.
It is enriched with Korean White Water Lily that is known for its moisturizing and mattifying properties.
It also contains Silica powder-infused formula that helps reduce excess sebum giving you that ultra-matte finish.
| Benefits | Drawbacks |
| --- | --- |
| It reduces excess sebum. | It contains alcohol. |
| It refines skin texture. | Silica powder can cause allergies in some |
| It instantly mattifies your skin. | |
| It preps your skin before makeup. | |
| It keeps your skin feeling moisturized. | |
| It blurs the appearance of pores and imperfections. | |
Expert Tips
To achieve a natural matte skin, apply Extra Matte alone as a day cream. If you want to preserve your makeup all day long, apply this primer all over your face before your usual makeup.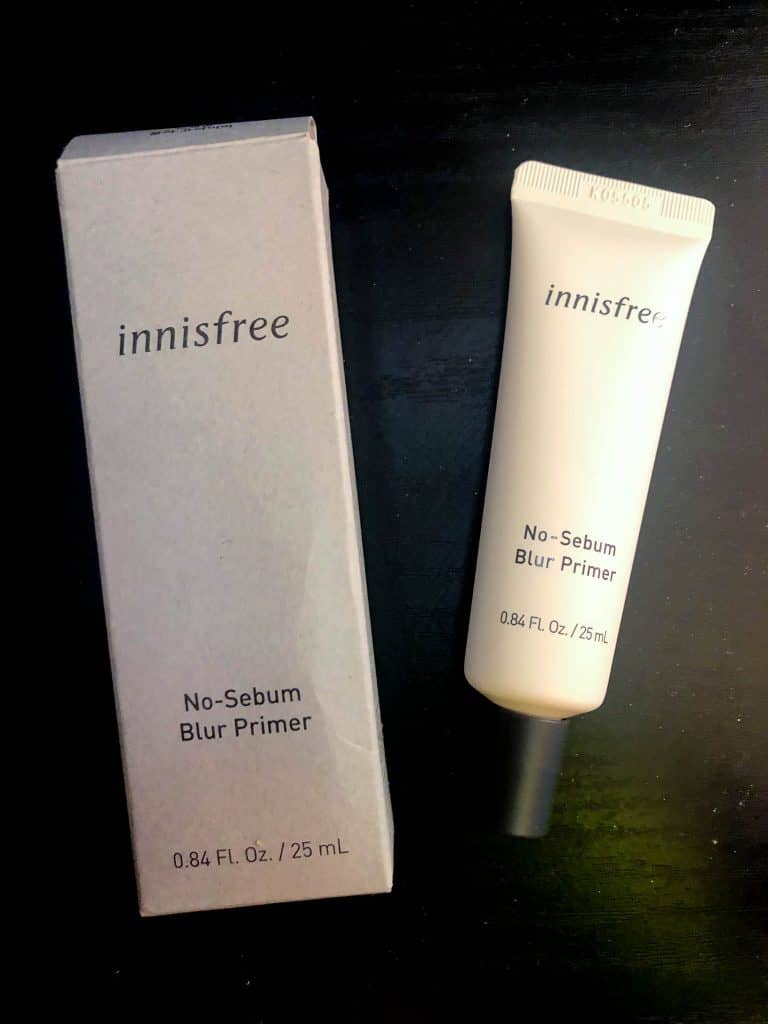 "Game Changer for combination/acne-prone skin!"
Sometimes, you will just wonder why acne even exists. And of all places, why would they reside on your face? Just why?
While waiting for your acne to begone, you can try out this Korean primer for a quick fix on your skin concerns!
Features
The No-Sebum Blur Primer is formulated with Jeju Green Persimmon Extract that helps reduce the appearance of your pores.
The combination of Jeju natural minerals and mint ingredients helps with your skin's oil and water balance.
Innisfree No-Sebum Blur has an initial tacky texture but it turns powdery as you thin it out.
It does a very good job of blurring pores and fine lines. In fact, it makes the skin looks deceptively good prepping it for your makeup routine.
Innisfree definitely nailed the blurring part! Take a look at the before and after pics below. I used my wrist because you can really see how it blurs things like scars, lines, and even discoloration.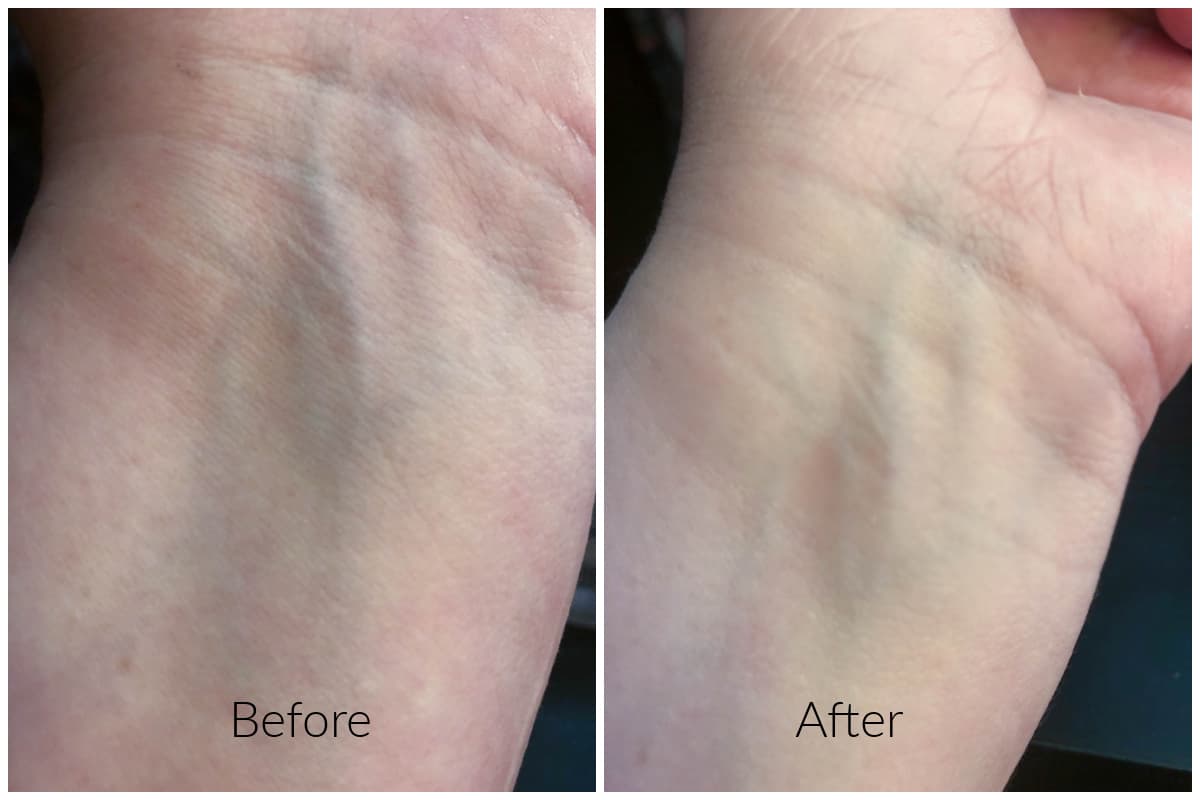 It also definitely helps with sebum control. It may not keep you entirely oil-free but it will definitely help reduce it.
No products found.
| Benefits | Drawbacks |
| --- | --- |
| It blurs out the appearance of pores and fine lines. | It contains silicone ingredients. |
| It helps with your skin's oil and water balance. | |
| It helps with sebum control. | |
Expert Tips
If you are looking for a silicone-free primer, you may want to skip this one. It also smells like mint that may irritate those who are sensitive to smells, but the smell doesn't linger for long. As for the other ingredients, they don't seem to pose any significant harm to the skin.
No products found.
Korean Primer FAQs
Here are some questions people ask about Korean primers.
Is primer first or last?
As we always say, skincare first. Primers are to be applied after your last step in skincare and before your makeup routine. If you wear sunscreen (and you should!), then you can apply primer after it.
What types of primers are out there?
There are three basic types of primers: latex, oil-based, and pigmented shellac primer.
Korean Primer vs. Ordinary Primer: What's the Difference?
Korean primers are formulated to nourish your skin besides making your makeup look smooth over it. For that reason, they tend to include natural products to keep the skin healthy and naturally glowing.
On the other hand, ordinary primers usually use various chemicals. Their main purpose is to hide your skin imperfections and not necessarily improve them. Because of this, buyers are slowly leaning towards K beauty products.
Conclusion
Each primer has its own strengths and weaknesses. If you want to get its full benefits, make sure to find the one that suits your skin type the best.
If you have oily skin, choose mattifying primers. These will help control your excess sebum.
On the other hand, if you have dry skin, look for a primer with hydrating components. As much as possible, avoid the ones with alcohol as its top ingredient because it will make your skin even drier.
Those with acne-prone skin must use a gentle primer with no silicones.
While silicone-based primers are good for filling in uneven skin, they are comedogenic. This particular ingredient can worsen your acne problems. So try to avoid it at all cost
A primer with color-correcting properties would help those who have lots of hyperpigmentation.
Not all primers go well with other beauty products. So to avoid pilling, we recommend doing a patch test first.
See if your primer blends well with your moisturizers and sunscreen before you apply it to your face.
Lastly, choose a primer that will not only hide your skin imperfections but will also help you correct them. Wouldn't it be nice to have a product that can help you get beautiful inside and out?
Final Recommendation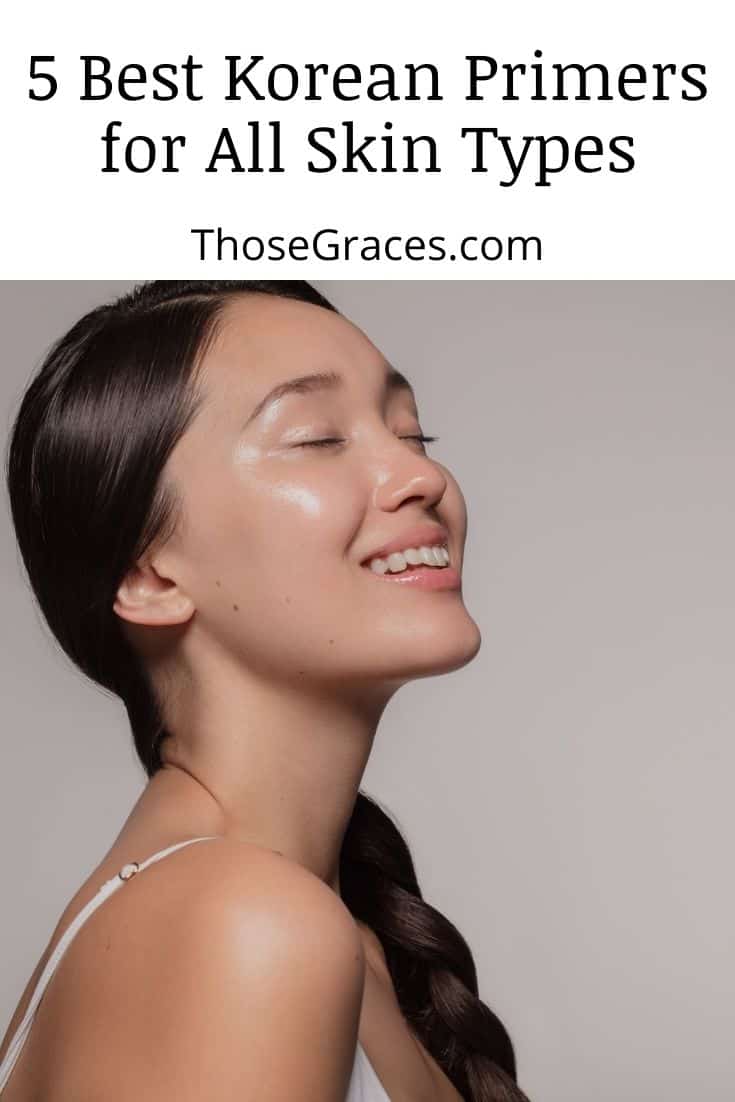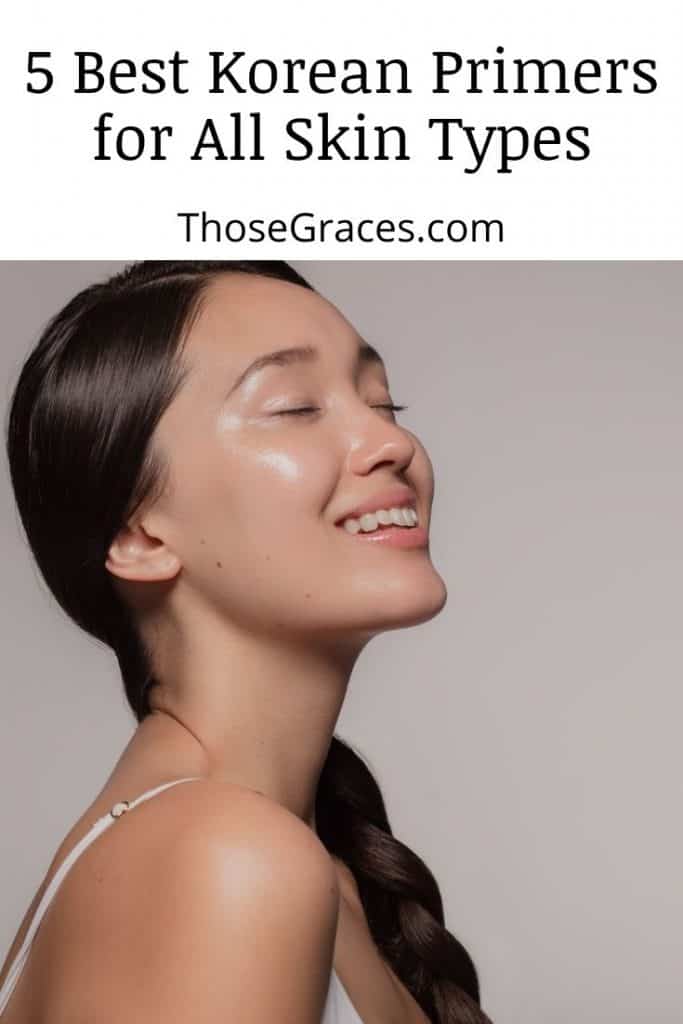 For you, which is the best Korean primer? Have you tried using one? Share with us!