Are you contemplating the benefits of buying a high-quality hair-cutting tool? Look no further!
Interestingly, a recent study from the Journal of Cosmetic Science reaffirms this, revealing that superior tools not only enhance the result but also offer a smoother, more enjoyable user experience [1].
Better yet. as a seasoned hairstylist, I've seen firsthand the dramatic difference top-tier tools can make — and you'll learn it all: The advantages and expert insights to make your journey a breeze!
So, please keep reading to discover my hard-earned secrets to buying high-quality hair tools today!
Key Takeaways
High-quality hair-cutting tools offer superior precision and consistency in haircuts, mimicking the results achieved in professional salons.
These tools are built to last, minimizing the need for frequent replacements and offering better value in the long run.
High-end tools often incorporate advanced technology and ergonomic designs, improving user comfort and experience.
10 Benefits of Buying High-Quality Hair Cutting Tools: Expert Guide
Investing in high-quality hair-cutting tools not only boosts the perception of your salon but also leads to faster service times, high client satisfaction, competitive advantage, and a stronger relationship of trust with your clients.
Here are 10 benefits of using professional-grade supplies and products at your salon.
#1 Elevating the Perception of Your Salon
Using high-quality tools and products in your salon can elevate the perception of your business – making it appear more professional.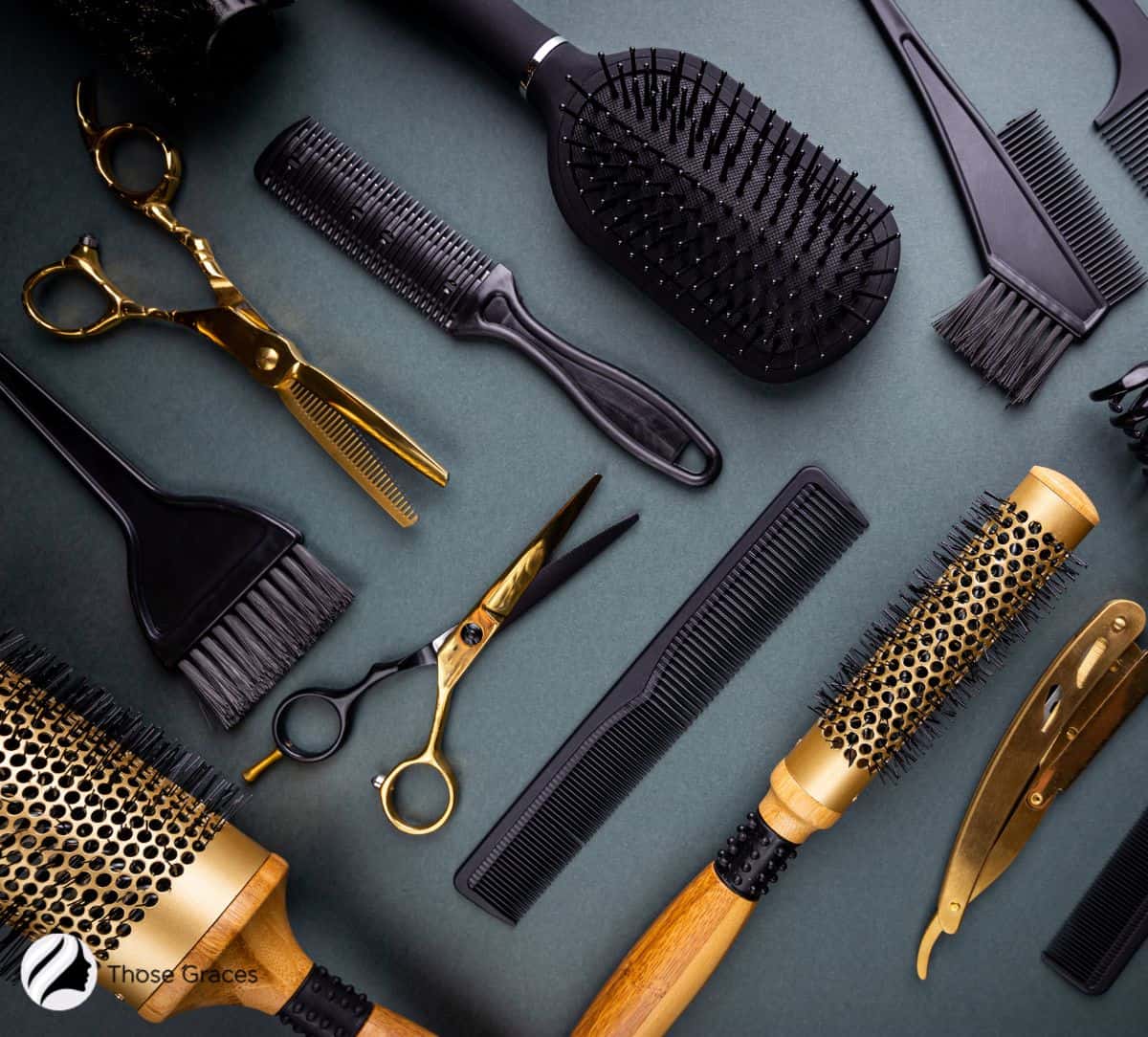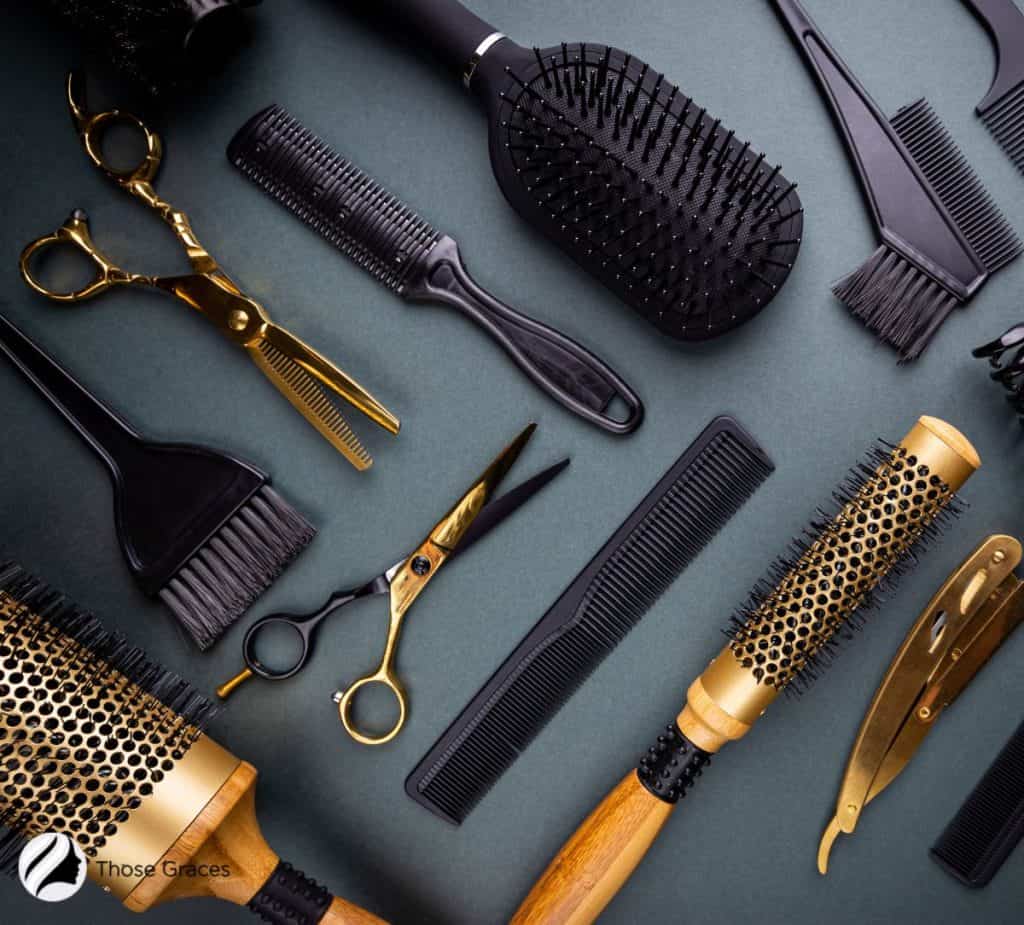 One example is start-up costs…
Yup, start-up costs are high when investing in professional-grade tools and supplies.
But here's the plus: By investing in these products, you can demonstrate to your clients that they are getting the best service and results possible.
Over some time, the use of high-quality products and tools will have a positive effect on your salon's reputation.
What about waiting times? Dig in for the following benefit…
Dive into my in-depth comparison of blow dryer vs hair dryer to understand their unique features and determine which is best suited for your needs.
#2 Providing Faster Service Times
High-quality hairstyling tools can increase efficiency in styling and finishing services.
By investing in professional-grade equipment, you can drastically reduce service times and provide quick turnaround for clients who are short on time.
High-end tools can also help stylists work faster with more accuracy, which means better results for your clients.
A lot of time is saved when working with high-quality tools as they offer efficient performance and have been designed to help stylists complete their work quickly.
Also another benefit of investing in high-end hair salon equipment is that it eliminates the need for mid-service adjustments and repairs, helping to speed up the overall service.
But high-quality tools provide more than faster times; they provide High-Quality OVERALL!
#3 Supplying a High-Quality Experience
When you use high-quality tools and products in your salon, it will lead to improved client satisfaction.
Professional-grade products last longer as they are made of higher-quality materials that can withstand wear and tear.
As a result, clients' hair won't break or get easily damaged when using these products, and their hairstyles will last longer.
Investing in high-quality haircutting tools also reduces the work needed to get the desired results, making it much easier and faster for stylists to give their clients exactly what they want [2].
Satisfied clients are inclined to return and refer your salon to their friends, which increases the likelihood of future business.
But what about competition? Can high-quality tools help? Scroll on!
#4 Setting Your Salon Apart from Competitors
Using high-quality tools and products in your salon can also help you stand apart from competitors.
Consumers always seek the best service and results, so having professional-grade supplies that produce excellent results will set your salon apart.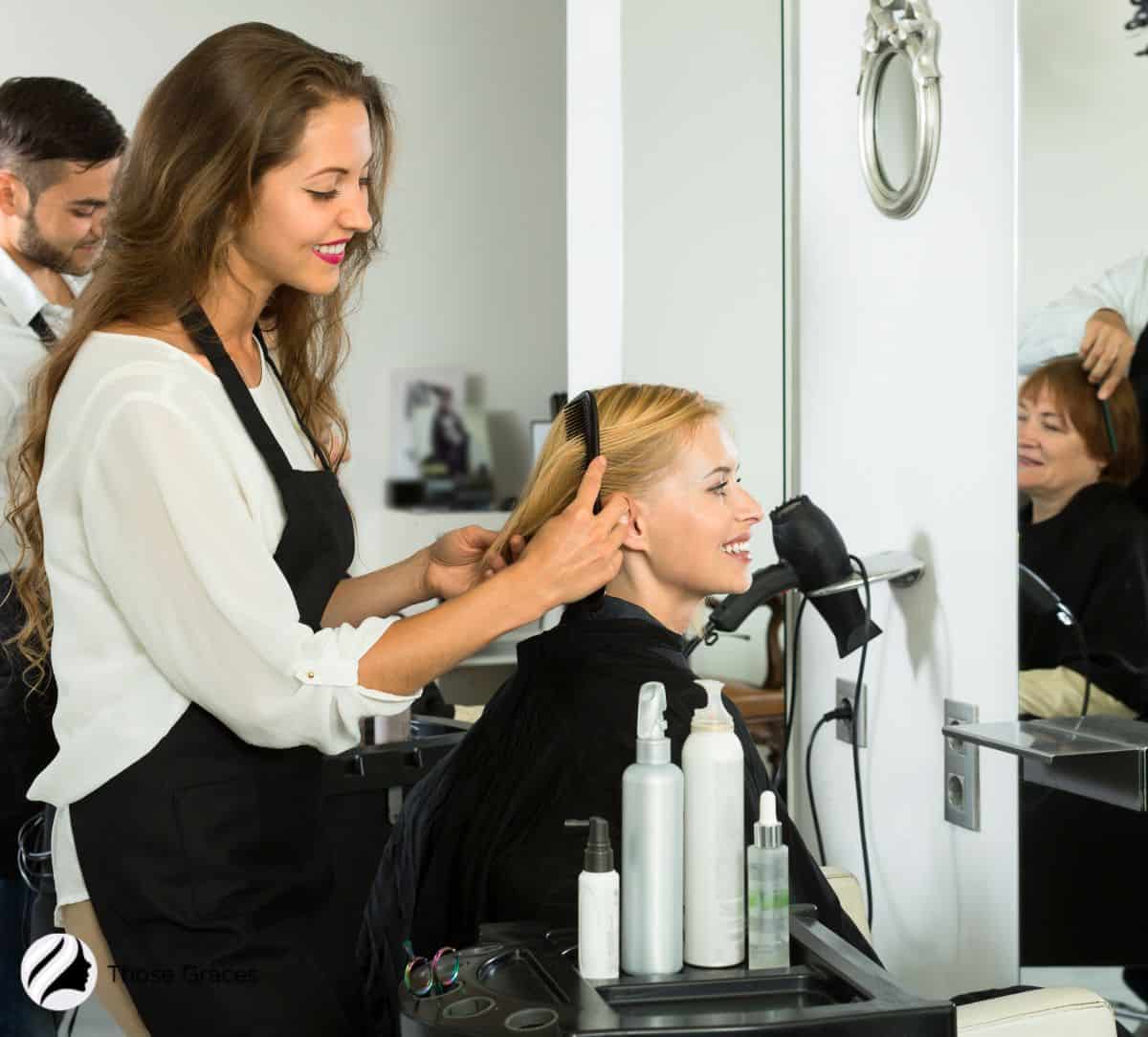 This way, customers will know they're getting top-quality work when they come to your salon [3].
Plus, investing in the latest products and tools can show customers that you are continually striving to make your salon better and more efficient.
You can also provide more services, as some high-quality tools are designed specifically for specialized needs, such as keratin treatments or texturizing.
Here's another benefit I adore: Trust & Loyalty (next!)
#5 Building Trust and Loyalty through Quality Services
Another benefit of investing in high-end tools is that it builds trust and loyalty between you and your clients.
By using professional-grade tools, customers will be able to see the quality of work you're capable of producing, enabling them to trust you with their hair care needs.
Plus, when customers are happy with the results they receive from your salon, they're more likely to come back, allowing you to build a base of loyal customers.
Customers are more likely to recommend your salon to their friends or family if they know you use top-notch tools and products for every service.
Investing in high-quality tools will give your clients the confidence that they'll receive great styling and finishing services from your salon.
If you think about money a lot (as I do), let's dive into another benefit…
#6 Minimizing Repair and Replacement Expenses
Using high-end tools and products can help minimize repair and replacement expenses.
High-quality supplies are usually designed to last longer than generic options, reducing the need for replacements or repairs.
Plus, investing in professional-grade equipment often means fewer service interruptions due to breakdowns or malfunctions.
This helps ensure your salon is running smoothly with fewer unexpected delays.
For example, using quality styling tools like blow dryers and straighteners will minimize the need for repairs due to their durable construction.
This will help ensure that your salon runs efficiently with fewer problems and interruptions in service.
Stressed about imprecise and inconsistent tools? Not anymore!
#7 Enhancing Precision and Consistency
In the dynamic world of hairstyling, achieving precision in every cut is a significant step toward gaining customer satisfaction and loyalty.
Besides, high-quality hair-cutting tools make the quest for accuracy and uniformity more straightforward.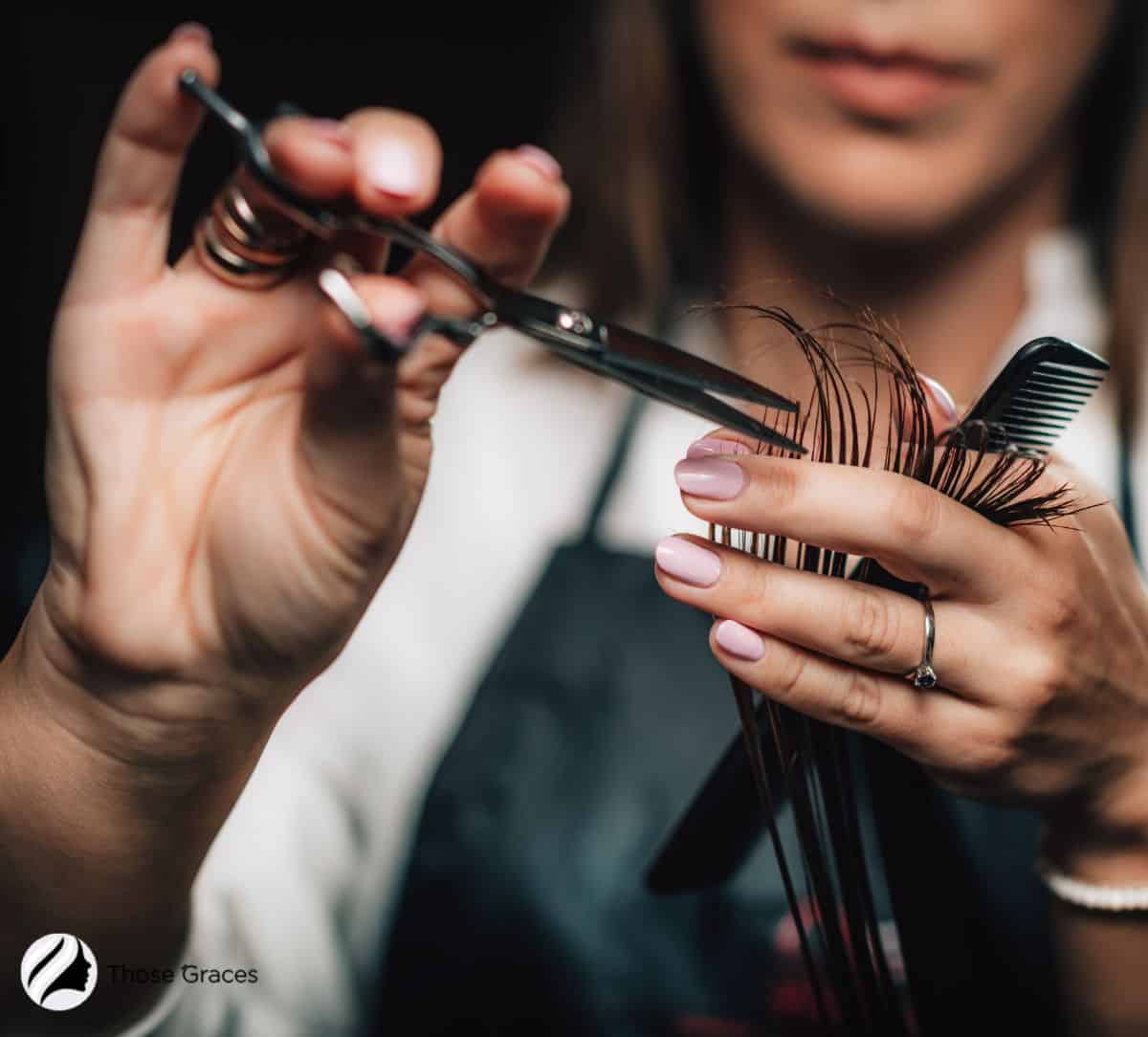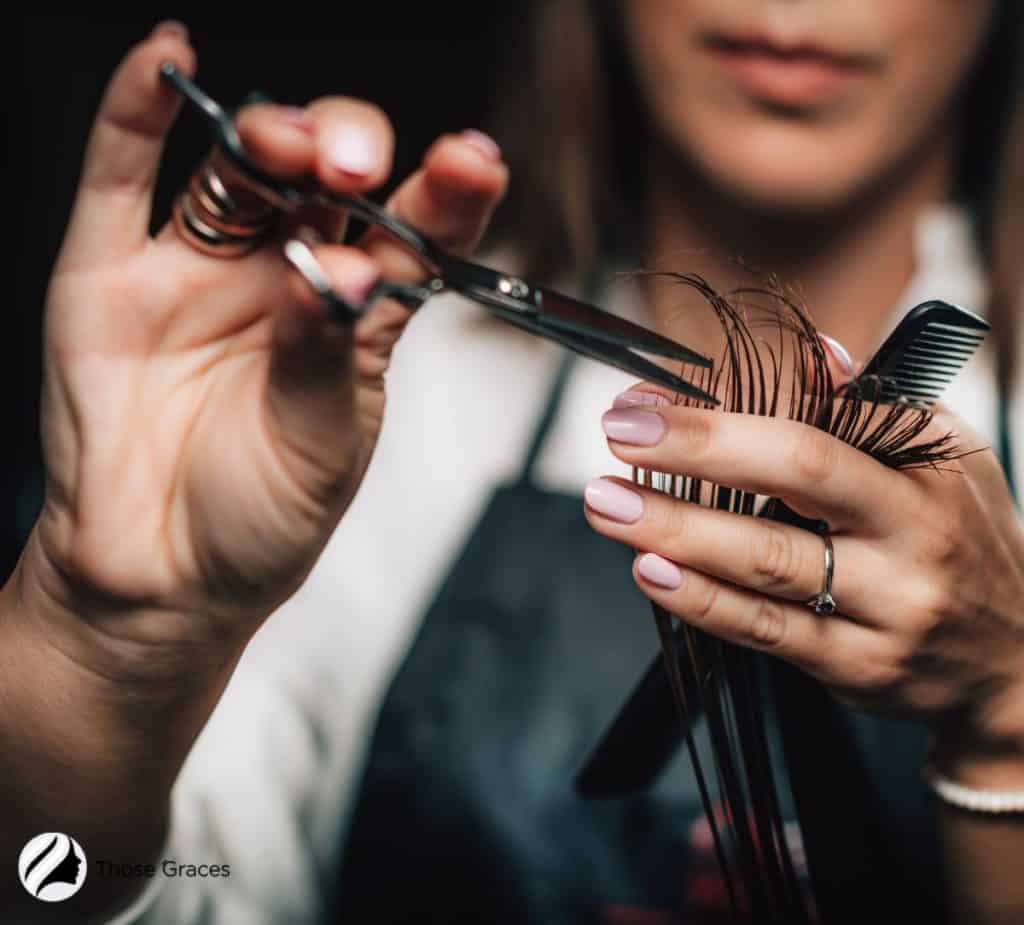 In fact, these tools are equipped with features that allow for detailed, sharp cuts that are consistently excellent, elevating your service quality.
How about the lifespan of your hair? Can such tools help? See next!
#8 Improving Longevity and Value
These high-end tools are built to last, minimizing the need for frequent replacements. This offers better value in the long run, saving your salon from unnecessary expenses.
Premium-grade tools are engineered to endure the rigors of everyday salon use.
They are robust, resistant to wear and tear, and designed to withstand continuous operation without compromising performance.
By reducing the frequency of replacements, these tools provide greater economic efficiency in the long run, protecting your salon from unnecessary, recurring expenses.
Now, learn about advanced technology and ergonomic design for a better experience.
#10 Advancing Technology & Ergonomic Design
Top-tier hair-cutting tools often incorporate advanced technology and ergonomic designs.
Cutting-edge features such as adjustable speed and temperature settings, cordless operation, and quick heat-up times are standard in high-end tools.
These features allow for greater flexibility and adaptability in styling, improving the quality of service while reducing the time taken to achieve desired results.
In addition, tools equipped with technologies like ionic or infrared can protect hair health while styling, ensuring your clients' locks maintain their natural shine and vitality.
Get ready to learn about a nifty hair-cutting tool & routine to make your hair look great!
Next, learn about the frequently asked questions (and all their answers) right away!
FAQs
#1 Are high-quality hair-cutting tools worth the investment?
Yes, they provide precision, durability, and an improved user experience, making them worth the upfront cost.
#2 Will I achieve professional results with these tools?
You can undoubtedly achieve salon-like results at home with practice and the right tool.
#3 Is there a noticeable difference between cheap and high-quality tools?
Absolutely, high-quality tools deliver superior performance, longevity, and overall better hair care.
Conclusion
Learning about the benefits of buying a high-quality hair-cutting tool presents multiple advantages…
From durability to precise cuts, these advantages far outweigh the initial cost that will elevate your grooming experience (for good!)…
After all, high-end supplies also help elevate the perception of your business by demonstrating that you are providing top-quality services with professional results.
Furthermore, investing in these items helps build trust and loyalty between you and your clients while minimizing repair expenses.
With all these benefits, it's clear why buying high-grade equipment is a sound investment for any hair salon.
Make your investment count by opting for quality, and witness the transformation in your hair care routine.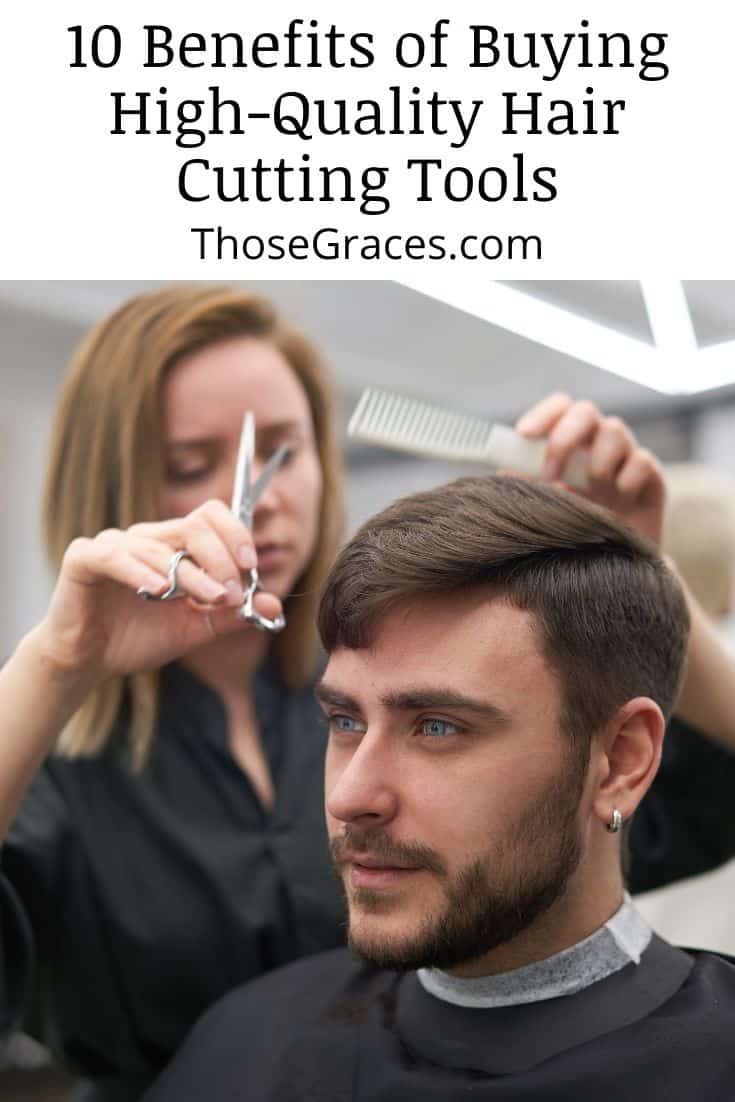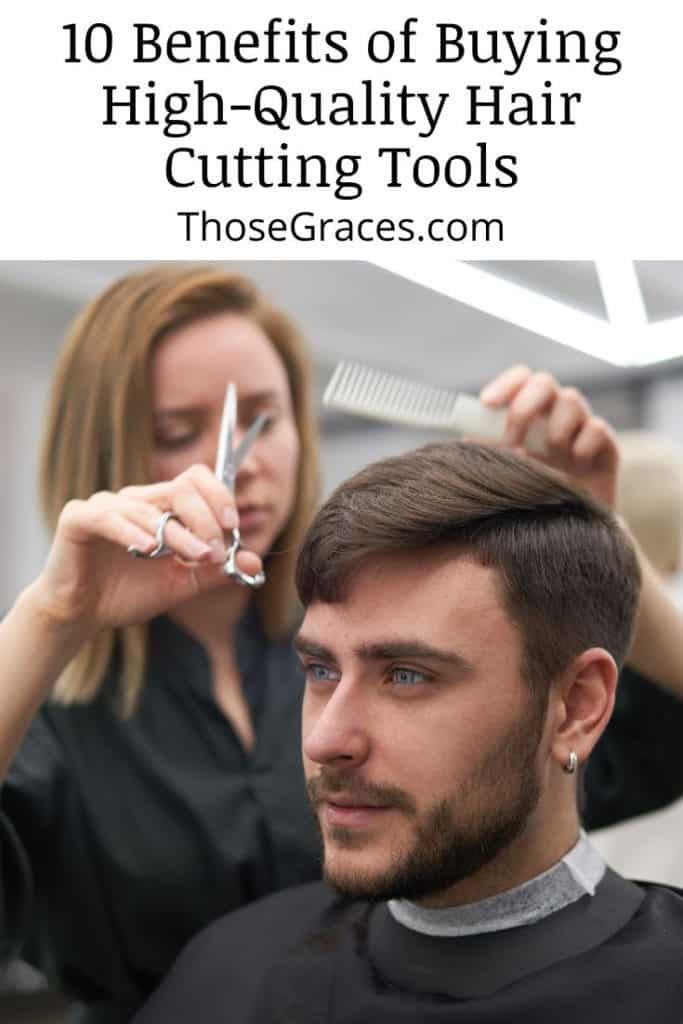 Resources
1. Wortmann F-J ., Stapels M, Chandra L. Modeling the time-dependent water wave stability of human hair. libraryscconlineorg [Internet]. 2010 [cited 2023 Jul 7];61. Available from: https://library.scconline.org/v061n01/35
2. Best Professional Japanese Steel Hair Stylist Shears [Internet]. 2019 [cited 2023 Jul 7]. Available from: https://hanzo.com/
3. Lewis A. How to Find a New Hair Salon, According to Experts [Internet]. Byrdie. 2022. Available from: https://www.byrdie.com/how-to-find-a-new-hair-salon