Have thin or fine hair and want to learn how to blow dry thin hair for volume?
I struggled with flat and limp hair for the longest time until I invested in a quality hair dryer and some awesome hair volume products.
Now, I don't like to brag, but I sport gorgeous locks every single day! And today I am here to share all my secrets with you so you can blow-dry fine hair like a salon stylist.
Key Takeaways
Use a Round Brush: Blow-dry while lifting hair with a round brush for added volume.
Select Volumizing Products: Use mousse or root-lifting sprays before drying to enhance fullness.
Optimize Blow Drying: Direct airflow upwards from roots, then finish with cool air to boost volume and set the style.
What You Need When Blow Drying Thin Hair for Volume (Preparation)
1. A blow dryer
Invest in a great blow dryer if you wish to style your wet hair faster.
The better your hot tool [1] is, the better your results are going to be.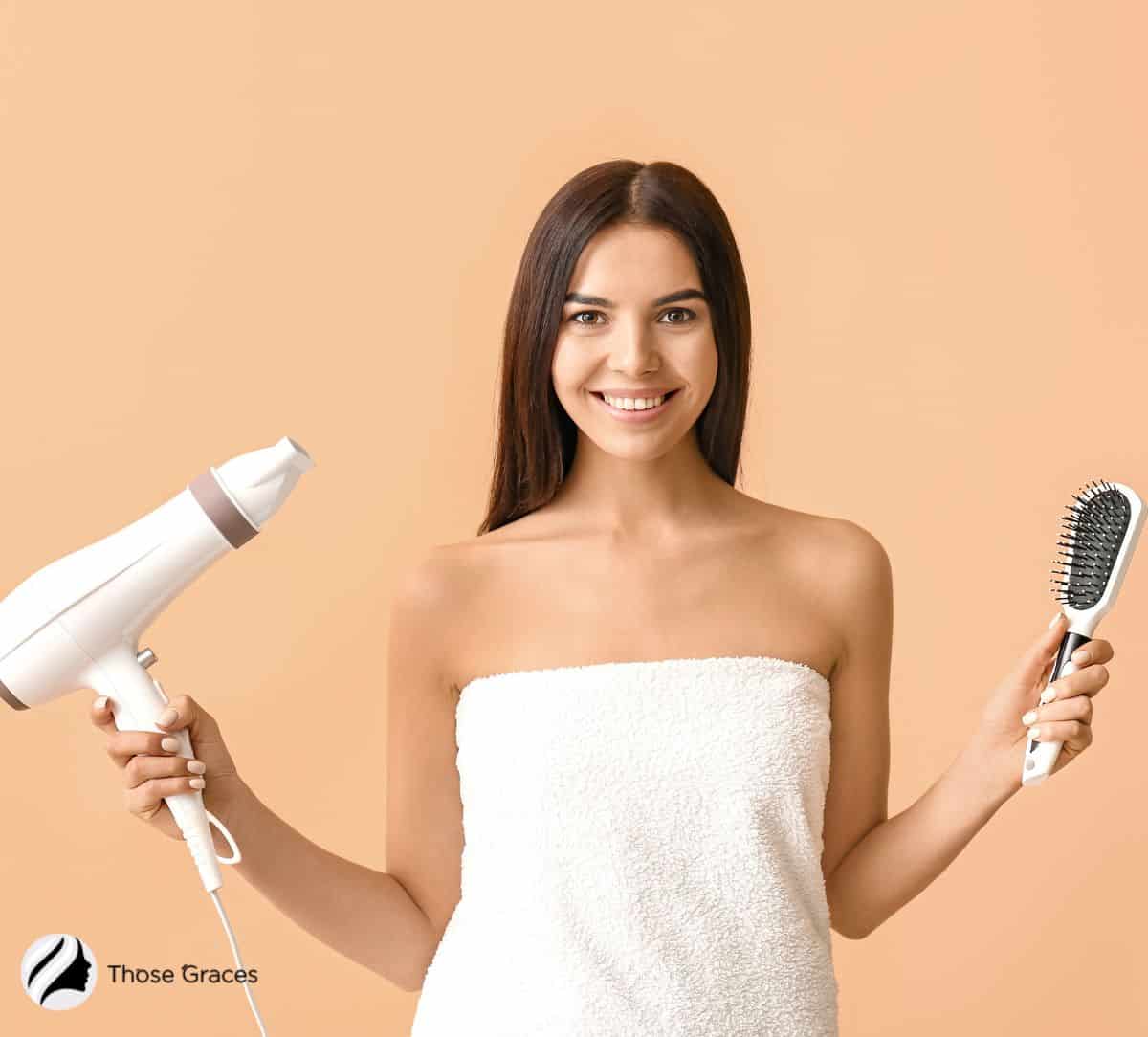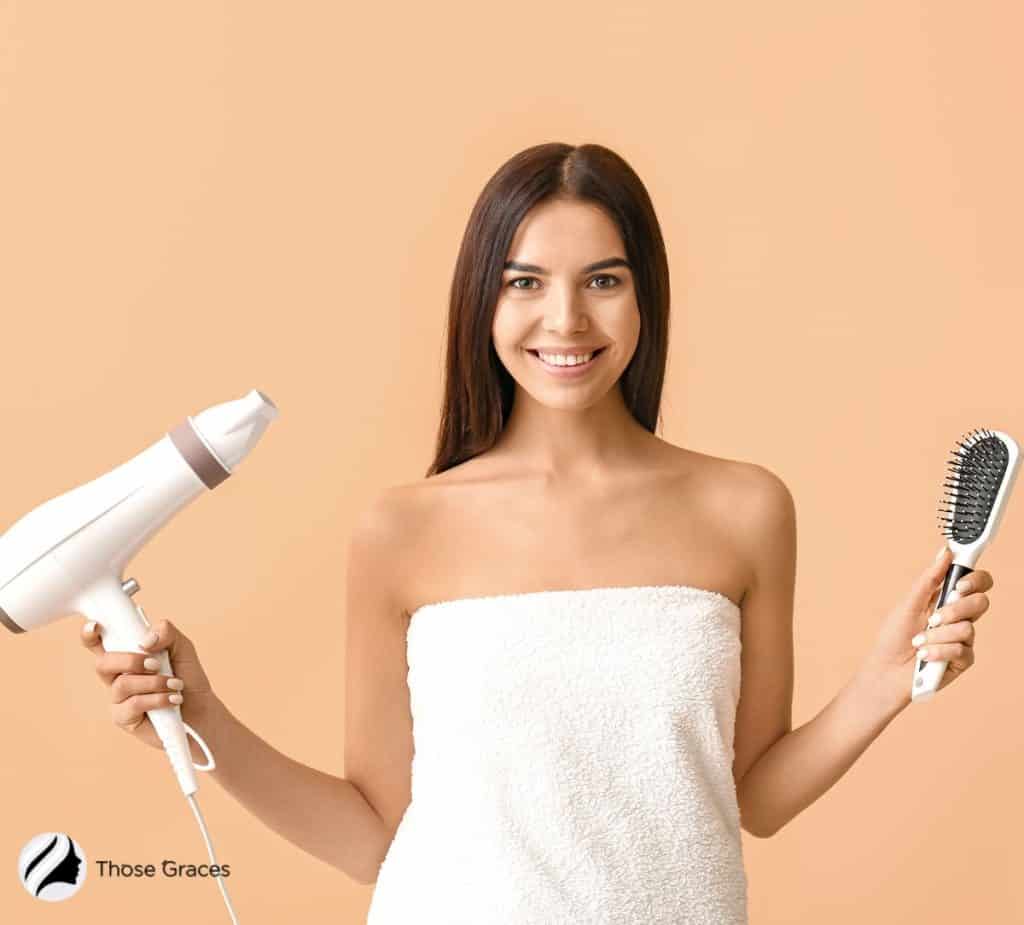 Tina Dizon, celebrity hair stylist, and owner of The Private Room, says, "Quality blow-dryers have heat control and power to help dry the hair faster. This means not only less blow drying time, but it limits the amount of heat on the hair."
2. Volumizing spray
Use a volumizing spray on the roots to give it a lift. When it is heat-activated, the spray will work its magic on your roots and visibly lift your hair.
Use this hack when using a blow-dryer and spray.
3. Heat protectant
This part is self-explanatory. Do you love your hair? Then apply some heat protectant, please!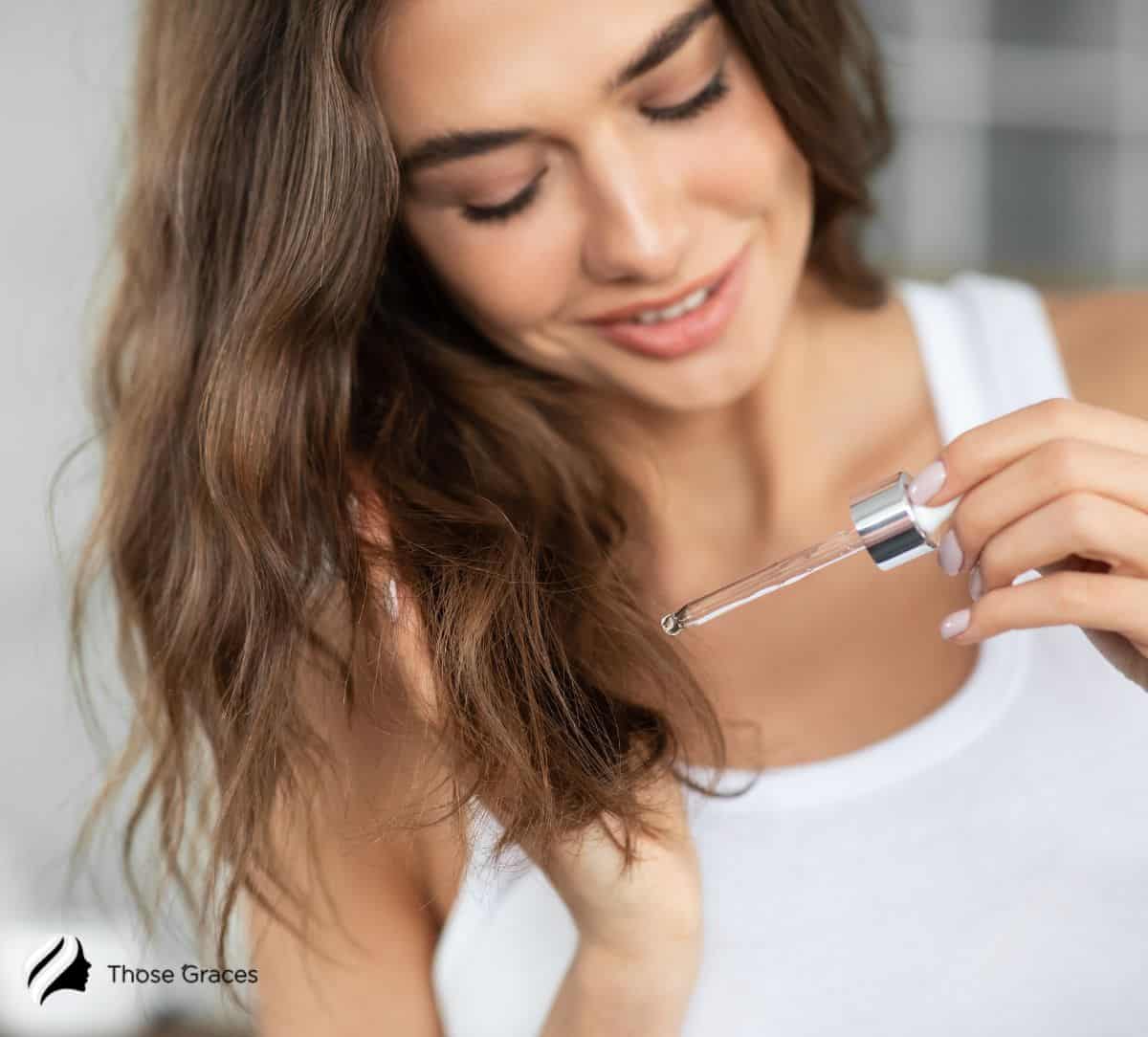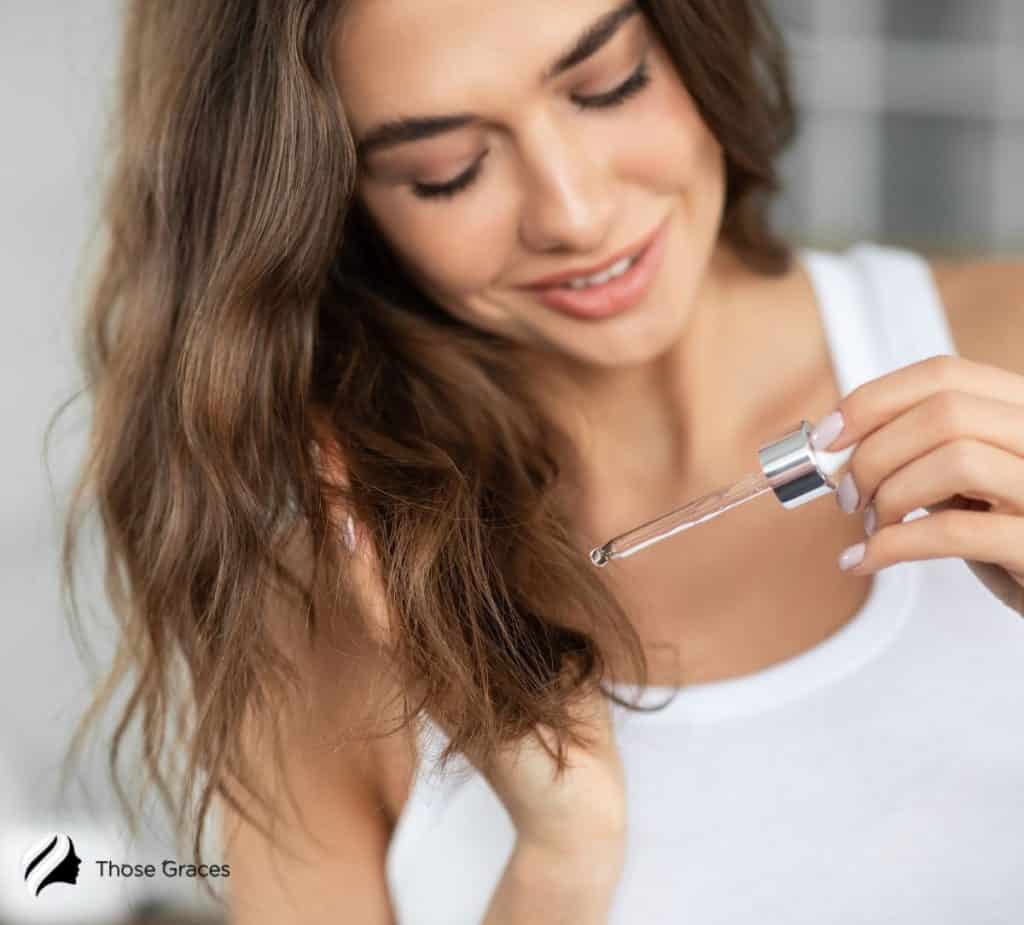 If you're navigating the nuances of maintaining your curls, consult my detailed guide on how to blow dry permed hair, ensuring longevity and luscious locks every time.
How to Blow Dry Thin Hair for Volume in 3 Steps
Right then, let's get started with the blow dry process, shall we?
#1 Wash your hair with a volumizing shampoo and conditioner
First things first, start with clean hair. Product buildup can seriously weigh down your already fine hair [2] and cause it to look flat and lifeless. You don't want that!
There are several thickening shampoos designed specifically for thin hair in the market that you may benefit from.
#2 Dry your hair until 80% dry
You don't want to get started with your brush until your wet hair is at least 80% dry. Trying to style wet hair is just plain useless. Instead, use a paddle brush to comb through and tussle your hair while treating it to some hot air from the dryer.
A great way to add volume is to dry your hair upside down. Not only will you dry the roots faster, but you will also have hair that is voluminous and big!
Celebrity hairstylist Neeko Abriol who has styled divas like Priyanka Chopra recommends applying heat in the opposite direction of which your hair usually lays. This causes the roots to stand up.
Here is a video on all the products you need for a perfect blow-dry.
#3 Here comes the round brush
I personally love a ceramic brush to work on my hair but, of course, choose what you love best. Once the hair is about 80% dry, I like to section my hair into four parts to start giving it some shape and volume.
I like to go over each section with my 2'' thick ceramic brush for extra volume. It helps smoothen my frizzy hair and adds volume to my strands.
Start from the roots and work your way down to the end. Then, flip the brush such that your hair is over and repeat the process.
I like to hold the brush around the roots for longer such that it cools in the roots itself, adding extra volume. I also like to set it with a Velcro roller if I have some time!
Check out this DIY on how to blow dry thin hair for volume.
How to Maintain the Volume
So you have added some extra volume to your hair, but how do you maintain it for at least until the next wash? I got you covered!
1. Use dry shampoo
Dry shampoo [3] is every girl's best friend. It soaks up all the dirt and grease and oil from the scalp and also adds tons of volume and adds texture.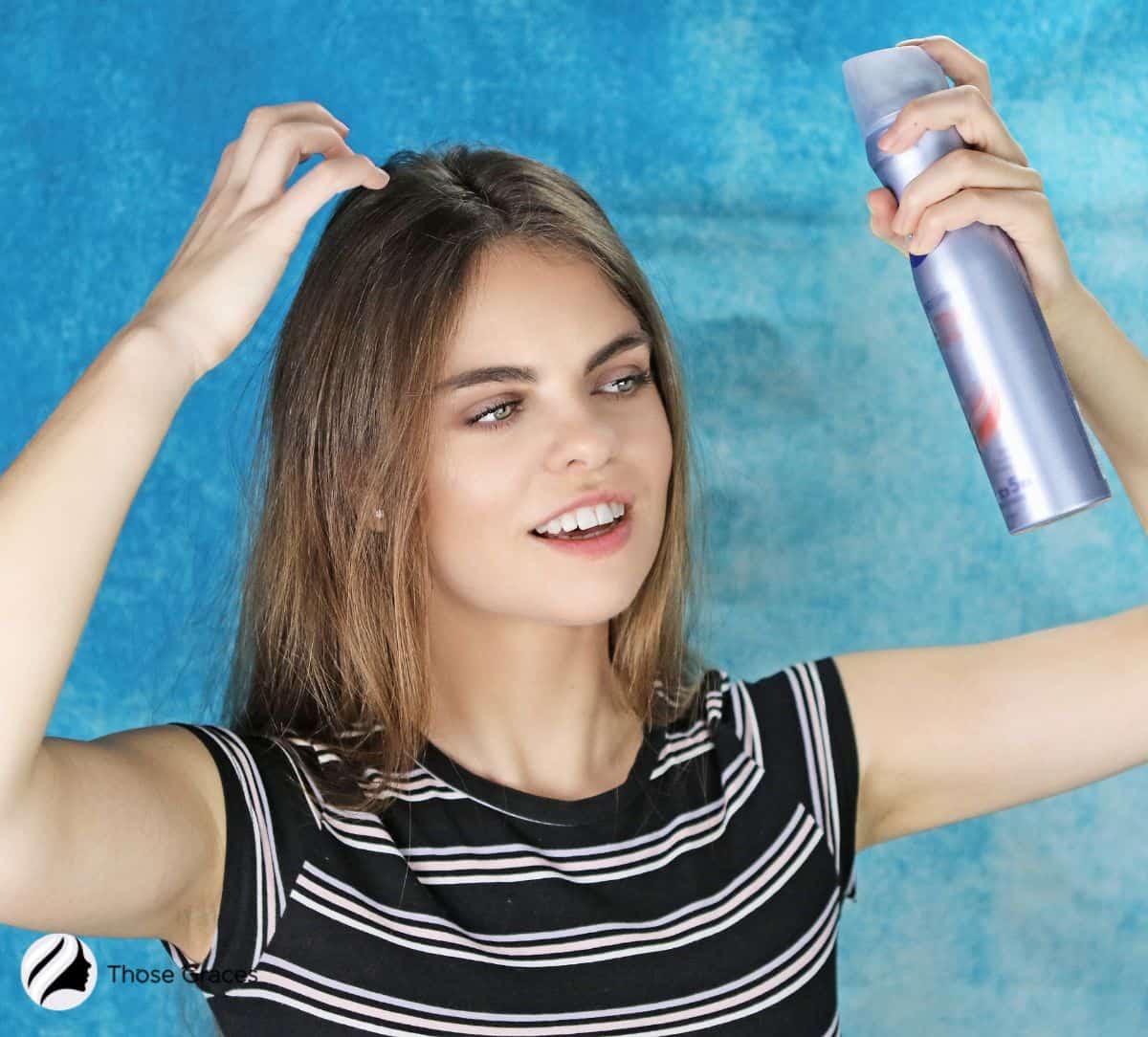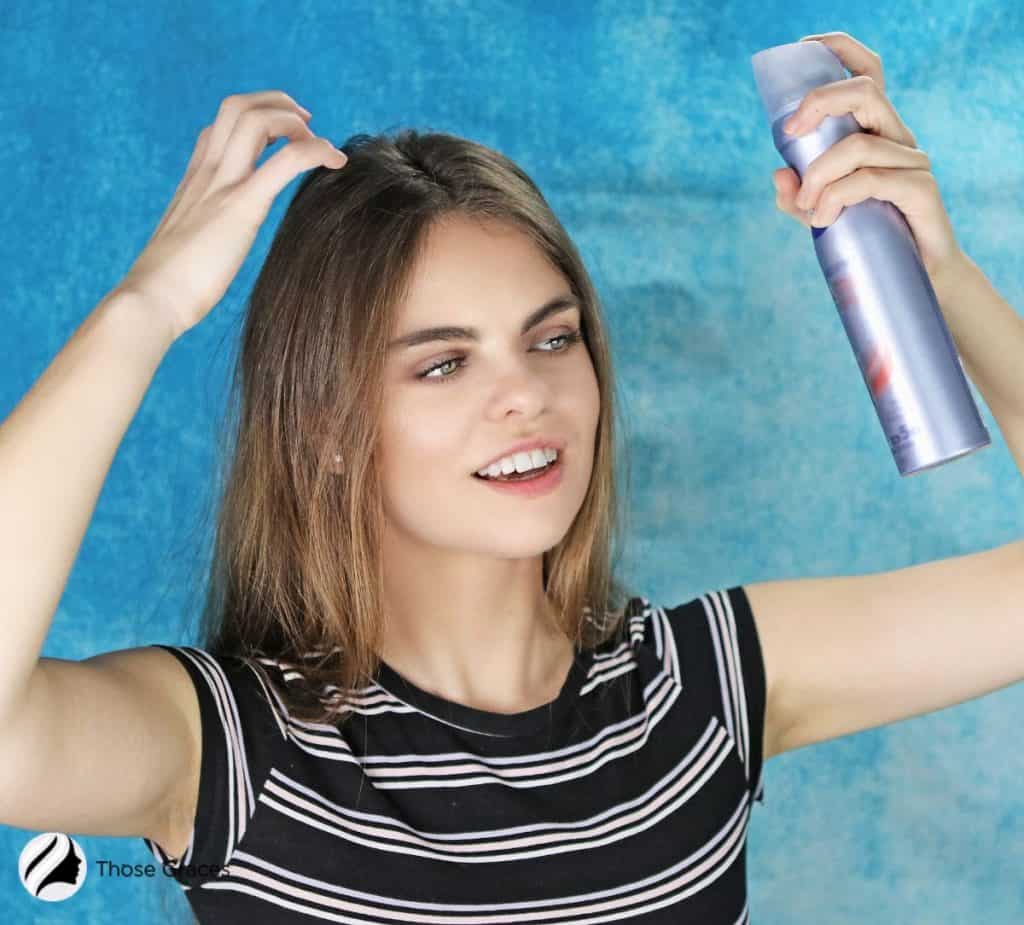 You can skip several wash days by relying on dry shampoo. But, make sure to use a cleansing shampoo when you wash such that there is no product buildup on the scalp.
Check out how this TikTok influencer maintains her volume.
2. Use a finishing hairspray
You can lock your hairstyle with a spray if you want. I don't usually like to go for a spray since my hair holds volume pretty well, but if you feel like you need it, by all means, go for it!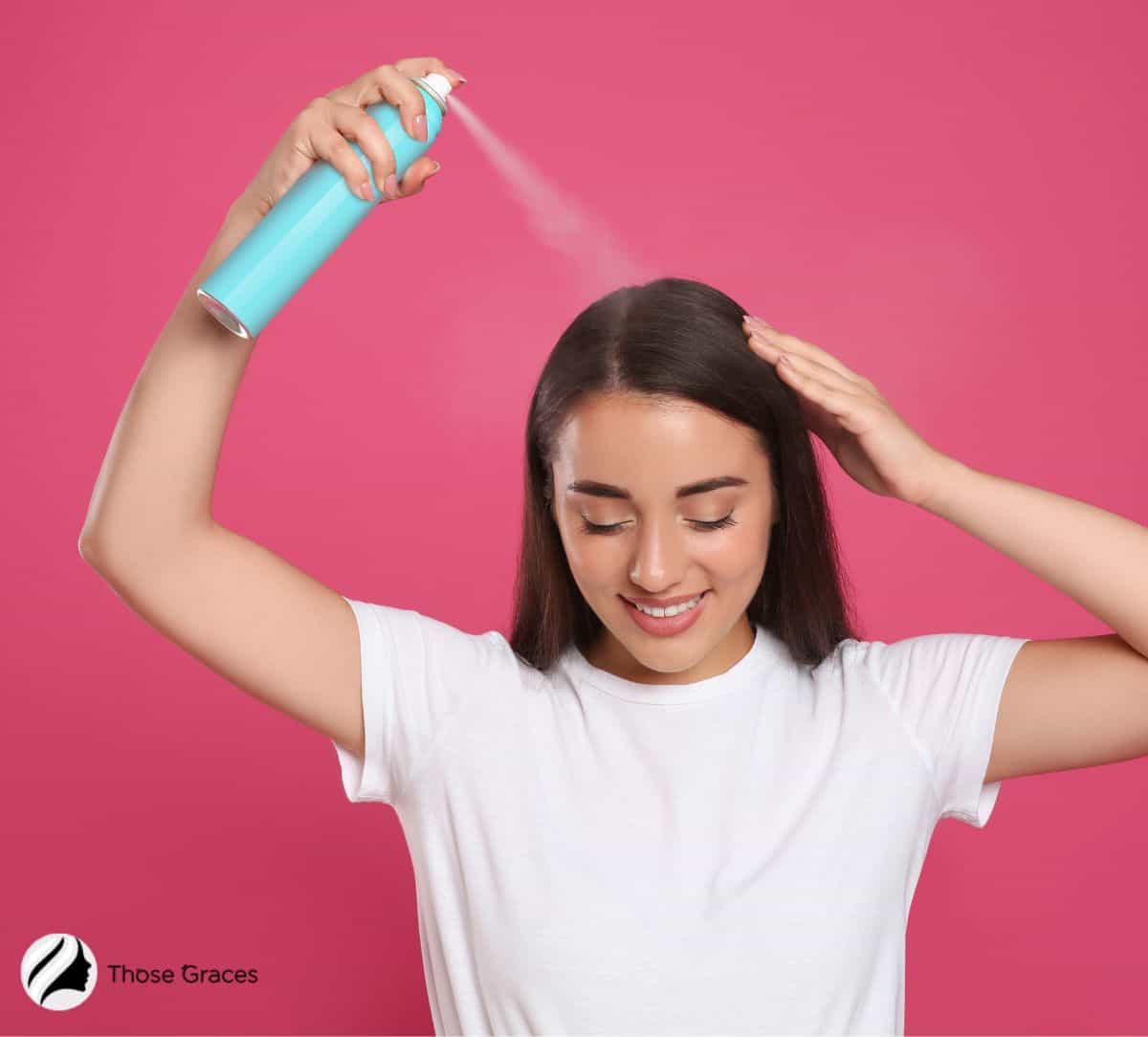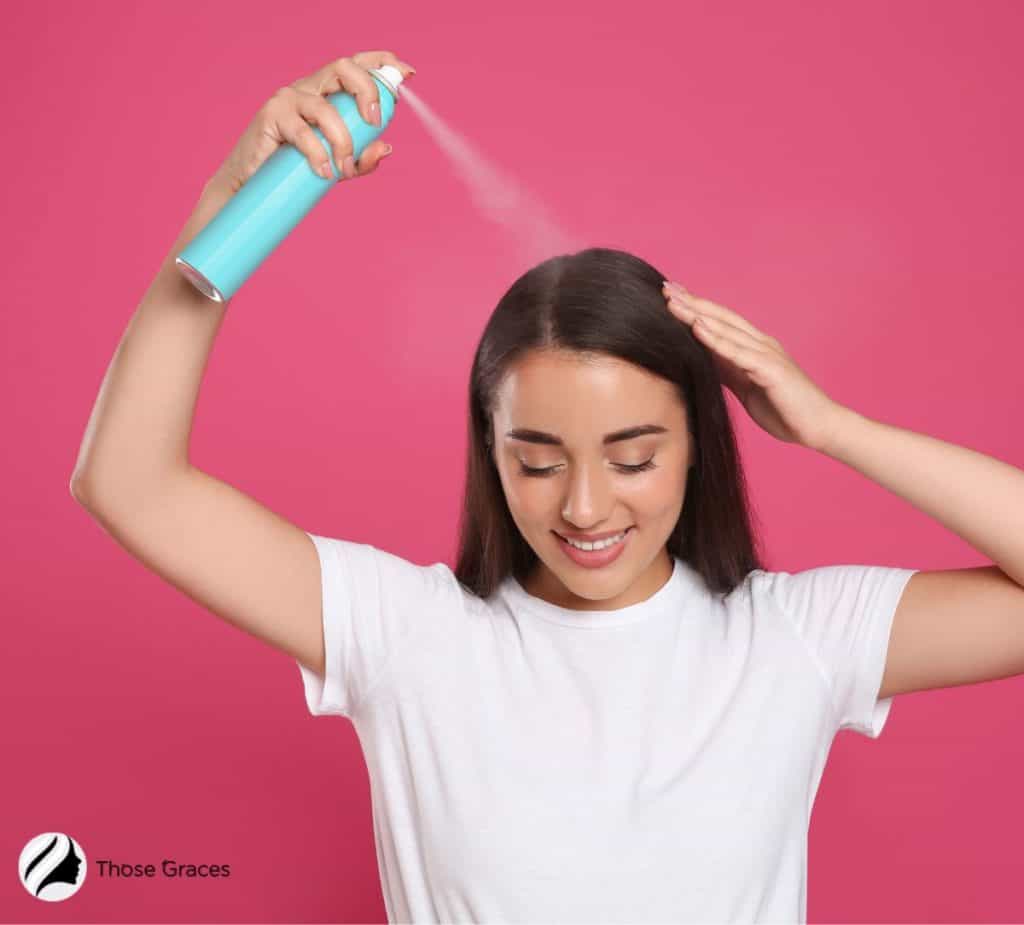 Get a good haircut
All of this work is not going to show its results unless you have a good haircut to start with. If your hair is constantly weighed down, you are not going to have volume in the hair.
Make sure you ask your hairstylist for tons of layers such that your hair can be easily lifted for extra volume.
FAQs
How do you blow dry your hair to make it look thicker?
The secret to a voluminous blowout lies in how you use your blow dryer and brush. Using a large ceramic brush while drying your damp hair can fake fullness and volume for days! Use a Velcro roller on the roots for bouncy hair.
How do you add volume to thin hair?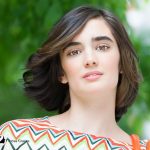 There are many ways of adding extra volume to your thin hair, but the best way to do so is to get a volumizing haircut. Layered hair looks thick and voluminous; with the right hair products, you can alter the texture of your limp hair.
Is blow dry good for thin hair?
Excessive use of hot tools on any hair type can cause heat damage and hair breakage. On already-fine hair, you have to be extra careful and use a heat protectant before getting a shiny blowout.
How can I add volume to my thin hair naturally?
You can maintain the volume of your hair by blow drying it upside down, using a root lifter, or backcombing the roots of your hair with a backcomb. It is also best not to over-wash the hair as it can mess with your volume.
Conclusion
All of us crave voluminous and gorgeous-looking thicker hair! Understanding how to blow dry thin hair for volume to achieve your hair goals may be difficult but not impossible.
If you're a fine-haired girl like me, a blow dryer and styling product make a difference!
For maximum volume on your thin hair, you can always rely on quality blowout products that will lift your damp hair and give it a much-needed boost.
Say goodbye to limp hair and embrace the voluminous beauty that you are!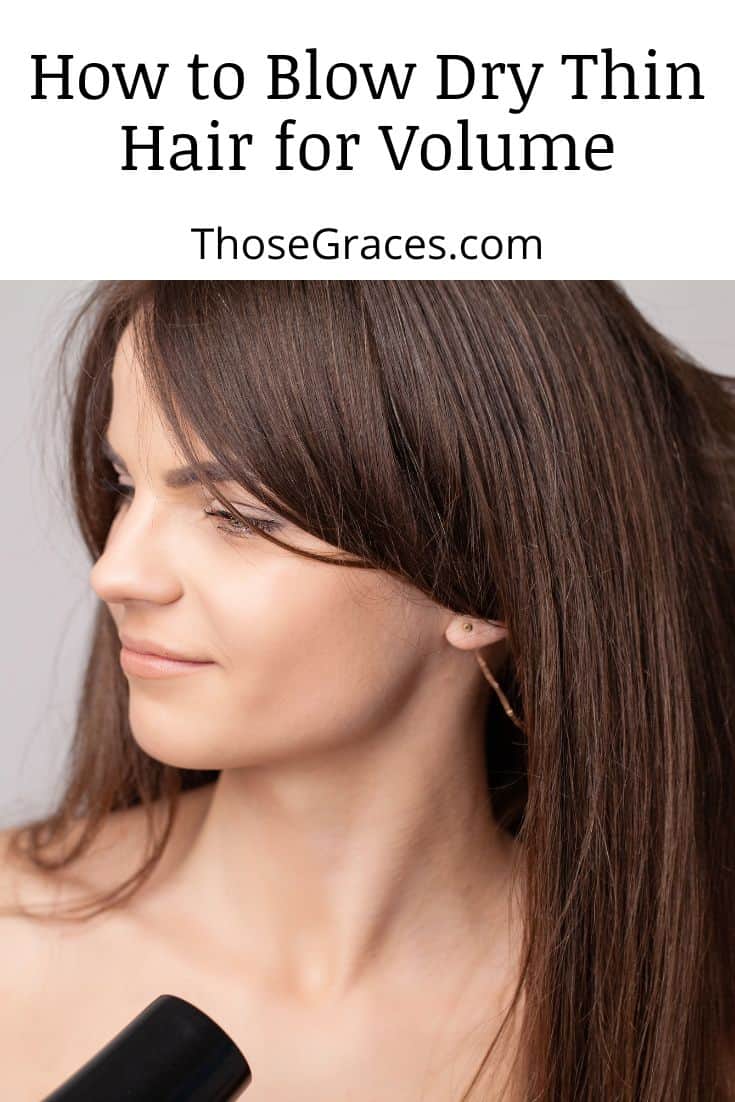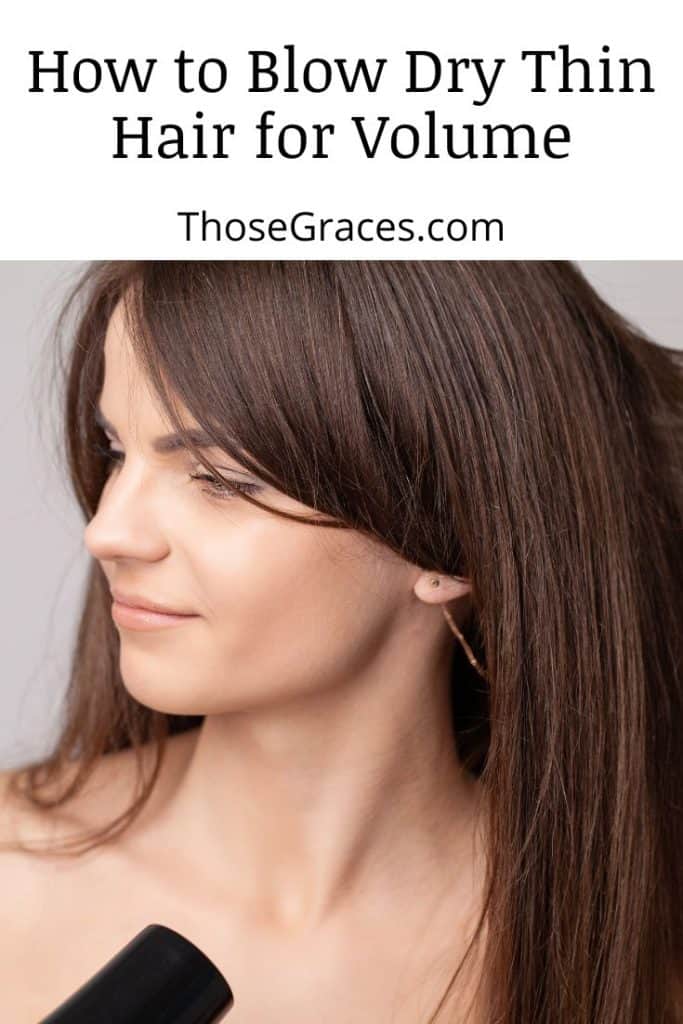 Do you have more tips on how to blow dry thin hair for volume? Please share below!
Resources:
Healthline. (2019). How Does Dry Shampoo Work? Benefits, Drawbacks, and Efficacy. [online] Available at: https://www.healthline.com/health/how-does-dry-shampoo-work.
sites.psu.edu. (n.d.). Time to put down your hair styling tools? | SiOWfa15: Science in Our World: Certainty and Controversy. [online] Available at: https://sites.psu.edu/siowfa15/2015/09/28/time-to-put-down-your-hair-styling-tools/.
www.philipkingsley.co.uk. (n.d.). What is Fine Hair? How To Style & Care for Fine Hair | Philip Kingsley. [online] Available at: https://www.philipkingsley.co.uk/hair-guide/hair-science/fine-hair [Accessed 8 Mar. 2022].