Want to learn how to blow dry permed hair like a pro? Now that you have permanently curly hair caring for your perms is important!
That means taking some time to style your hair [1] with a blow dryer after showering.
Blow-drying your hair after washing ensures your tresses look sexy and bouncy! Read more!
Key Takeaways
Go easy, peasy! Low heat and a diffuser are your blow-drying BFFs.
Shield your curls! Use heat-protectant goodies before the blow dry hustle.
Let nature help! Air dry a bit before you bring on the blow dryer party.
3 Things You Need to Blow Dry Permed Hair
The products and tools you will need to blow dry your permed hair are listed below.
1. Blow dryer:
Get a good-quality hairdryer to minimize heat damage and keep your hair healthy.
2. Leave-in conditioner:
You don't want your scalp to be riddled with frizzy hair [2], do you? The best way to fight frizz is with a leave-in conditioner.
3. Hair clips:
You'll need a few hair clips to section your hair, making it easier to get it dry.
There are different curvatures for permed hair; here, you will get different tips for each one!
How to Blow Dry Loose Permed Hair
1. Blow dry wet hair until damp
Don't start styling while there's still extra moisture in your hair cuticles. Wipe off the excess first with a towel. Spray some heat protectant and dry the hair until 50% damp.
2. Apply leave-in conditioner
Moisturizing the hair and deep conditioning is critical to care for your curls.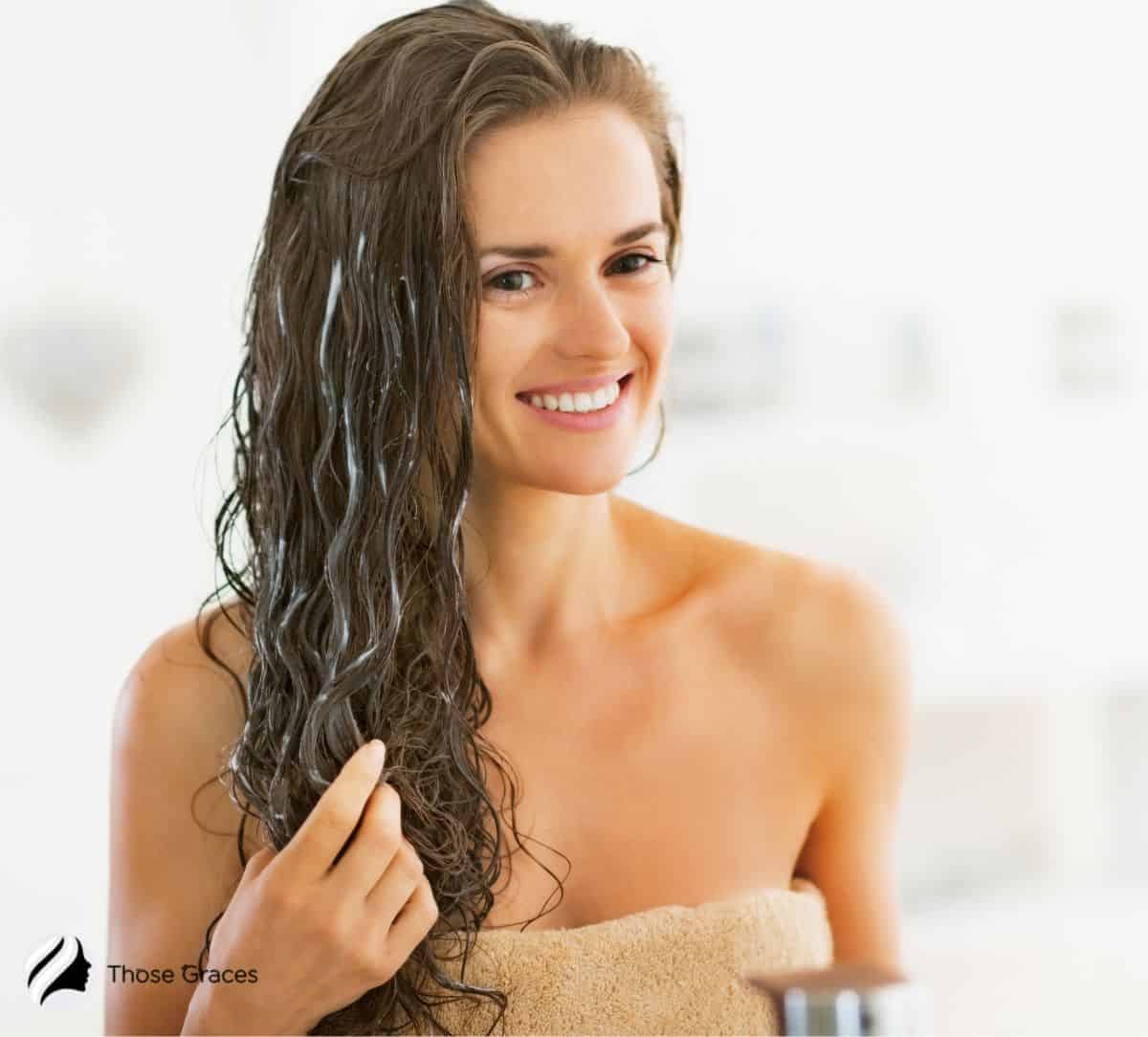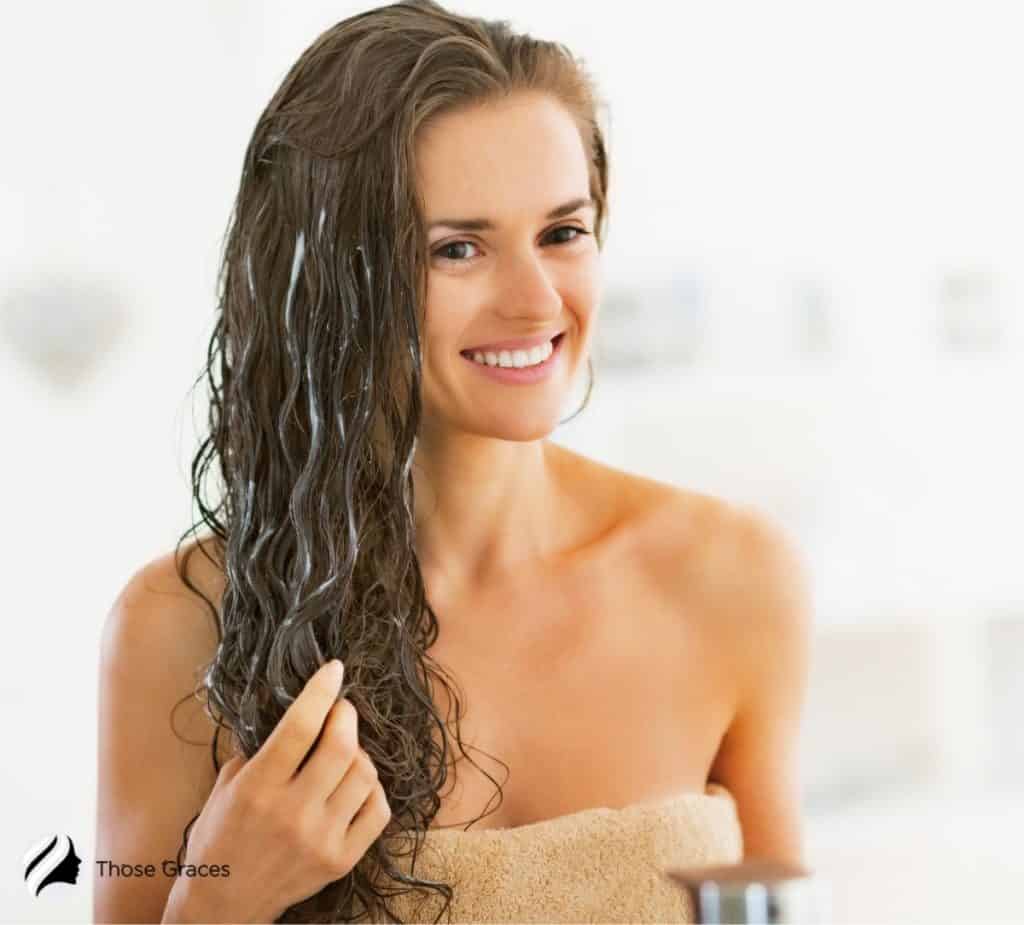 You can instantly add shine and some moisture to your hair strands by applying a leave-in conditioner that does the trick for you.
3. Section your hair
Separate your mane into four or more sections of hair depending on how thick your hair is.
4. Work on hair sections
Remove the clip from one section and start working on it. Blow-dry your roots first and use your fingers to lift the roots and create some volume on the hair.
Shaking the hair while drying can add some spring to your perms.
Constantly twist your hair strands with your fingers while drying the hair such that you can create uniform curls on the hair. Lock the natural waves with cold air.
Work on other sections until the entire hair is dry.
Here's a step-by-step on drying loose perms for extra volume and shine:
Boost your hair's body and bounce by exploring my expert guide on how to blow dry thin hair for volume, offering tips and techniques to achieve that fuller look.
How to Blow Dry Spiral Permed Hair
Blow drying spiral perm is easier than loose perms because the curls are already more defined.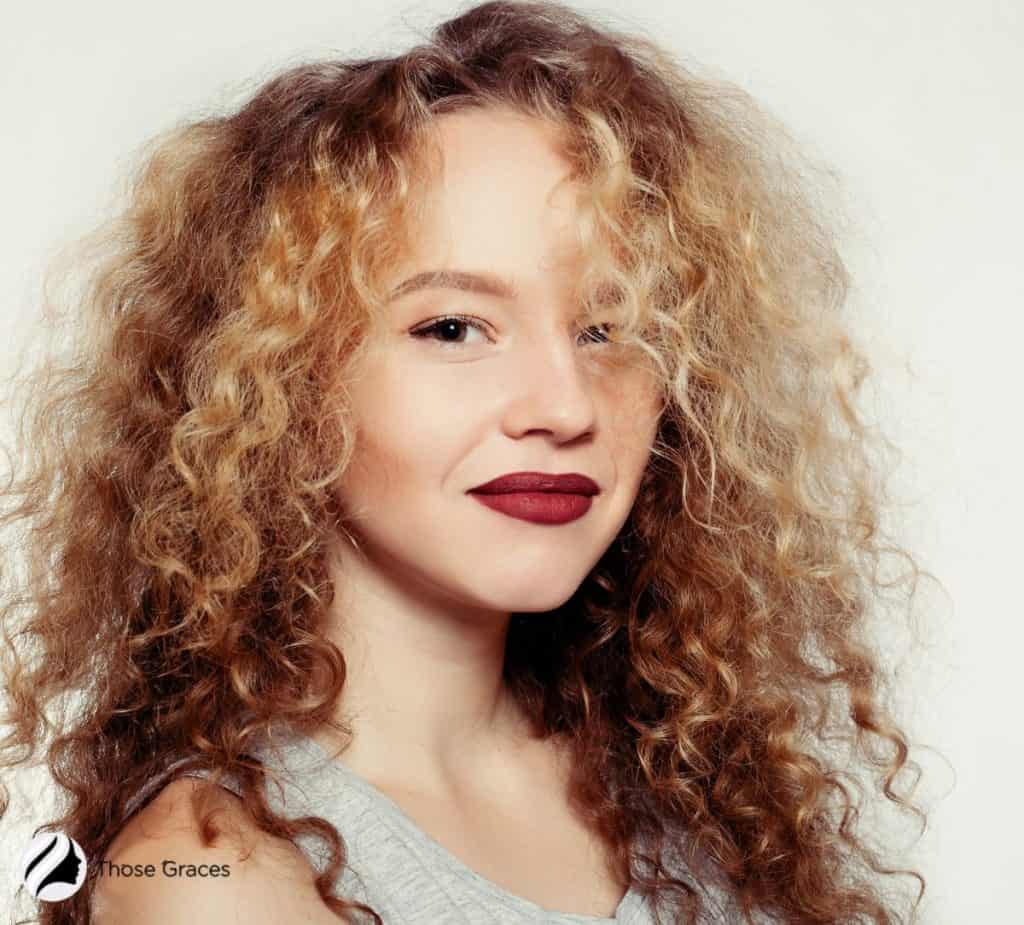 However, you will need a blow dryer with a diffuser to blow-dry the hair.
Thankfully, several options on the market provide diffusers along with their standard nozzles. If you have curls, diffusers are your best friend.
Here's how to get started.
1. Apply heat protectant and leave-in conditioner
Use a wide-tooth comb to brush out hair strands and apply leave-in treatments to prepare for the heat styling.
2. Blow dry your hair upside down
Start drying your wet strands with a blow dryer until damp.
Flip your hair and dry it upside down to create voluminous curls. Dry your roots while shaking the strands with your fingers to get them dry.
3. Use a diffuser
A diffuser helps create beautiful curls by mimicking a scrunchy movement of the fingers. Without a diffuser, you can always use your hands, but a diffuser has more ridges and creates prettier curls.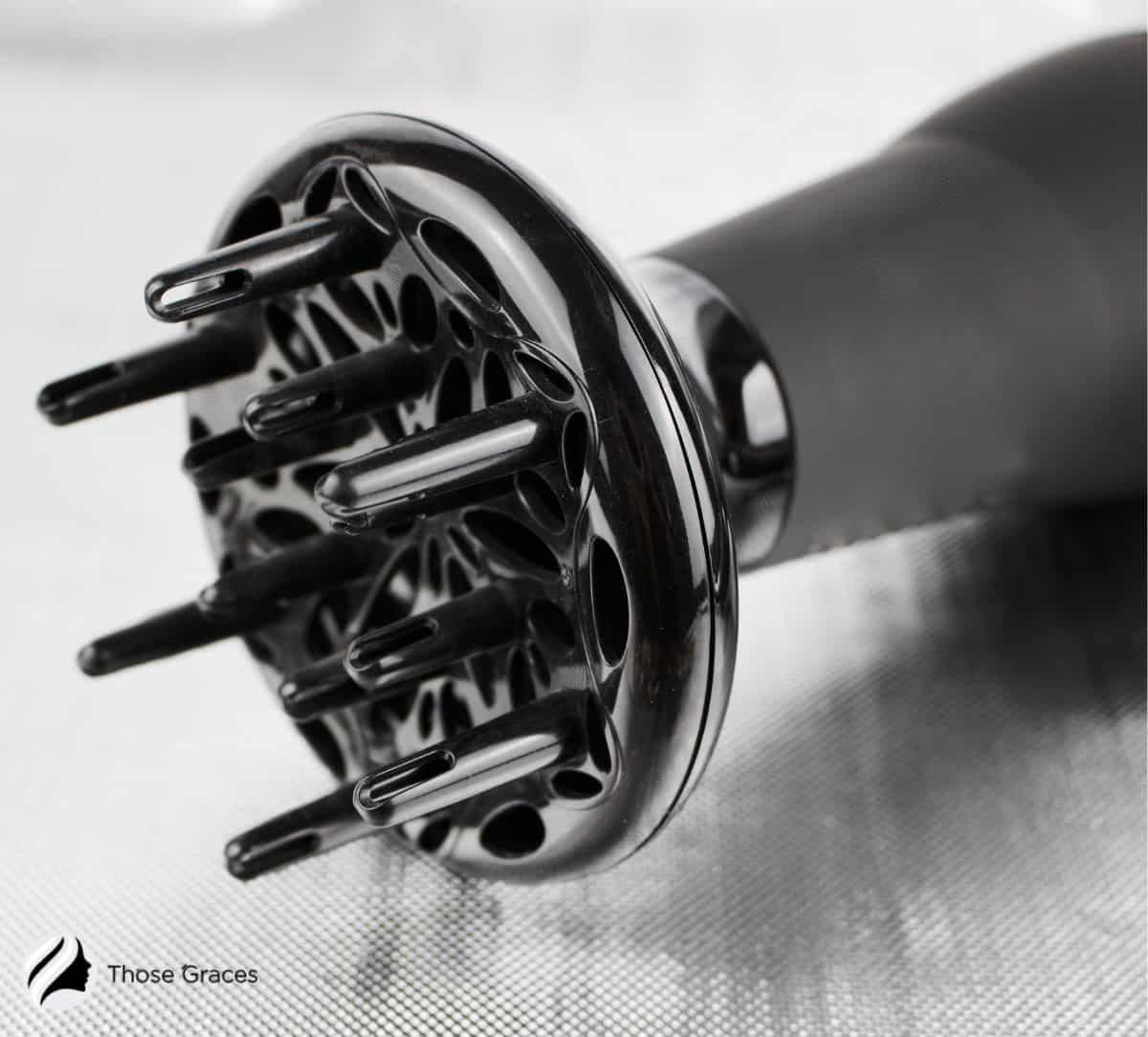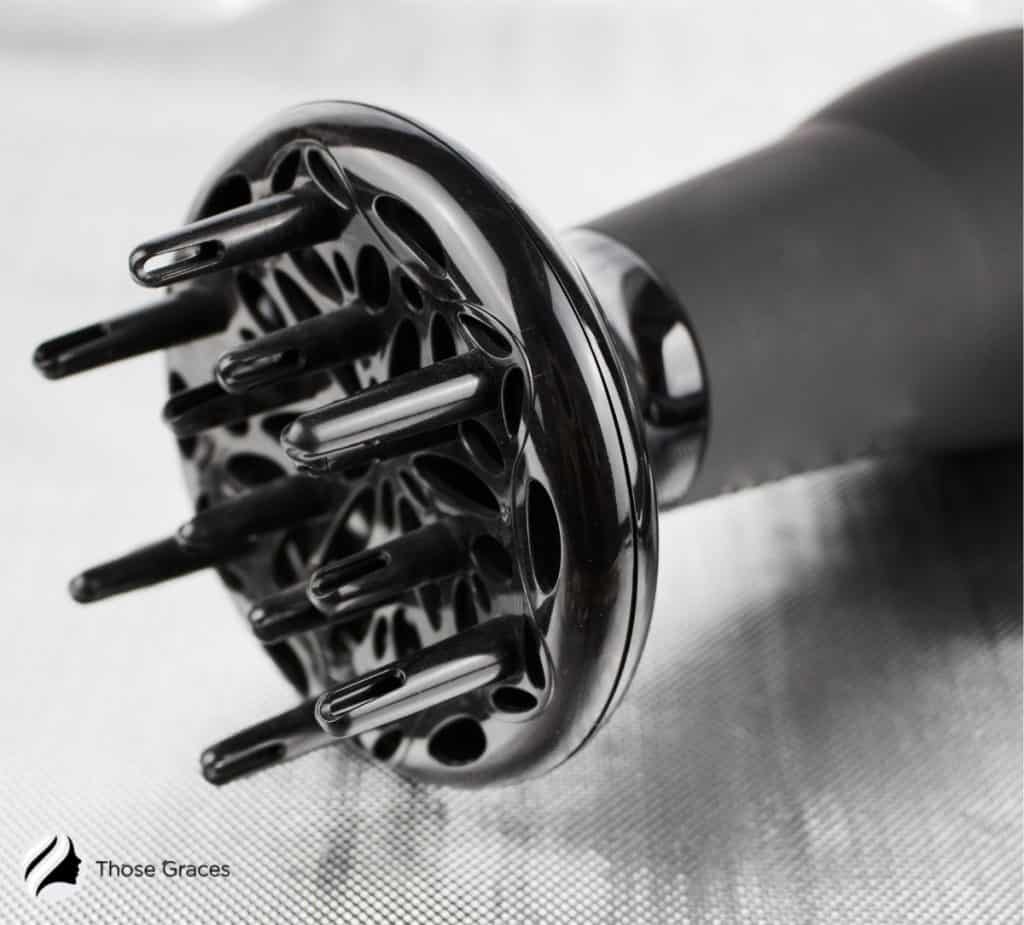 Start from the hair tips and push the dryer towards the roots to create a scrunching movement. Repeat the exercise until completely dry.
Set your style with a blast of cool air to lock the style.
Here's a video showing you how to do it:
Getting perms is a hassle-free method of adding shape and style to your natural hair without everyday styling.
Every day, you wake up to beautiful hair. However, the chemical process can be harsh on your hair health.
Make sure to use a mild shampoo and deep conditioning treatments at least once a week to care for your damaged hair.
FAQs
Should you blow-dry or air-dry permed hair?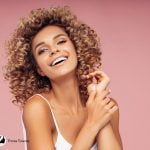 It is always best to steer clear of heat styling if you wish to take better care of your beautiful hair. Heat damage can cause split ends and dry hair that looks and feels unhealthy. Air dry your hair when you can.
How do you dry a perm without a diffuser?
Simply hold the wet hair in your palms and scrunch the hair strand as you are blow-drying it. Your fingers will act as the diffuser, adding texture and beautiful curls to your damp hair.
How to dry permed hair after a shower?
Remove excess water with a towel to dry permed hair after a shower. Apply a leave-in conditioner. Set your blow dryer with a diffuser on medium heat and start drying the roots first and moving over to the hair tips. Set with cool air.
Conclusion
It is easy to get a perfect blow-dry on your permed hair! Don't forget to use your leave-in conditioner so you don't get dry hair. And, of course, use a heat protectant.
With these tips on How To Blow Dry Permed Hair, you will easily get beautiful, effortless curls!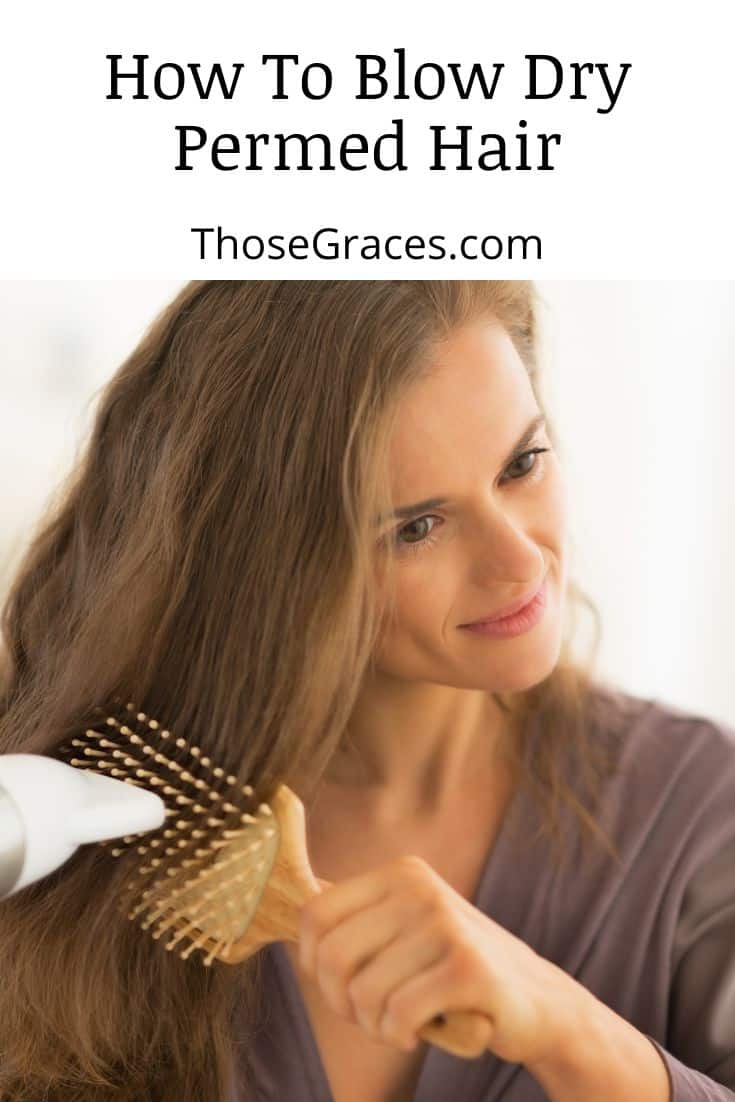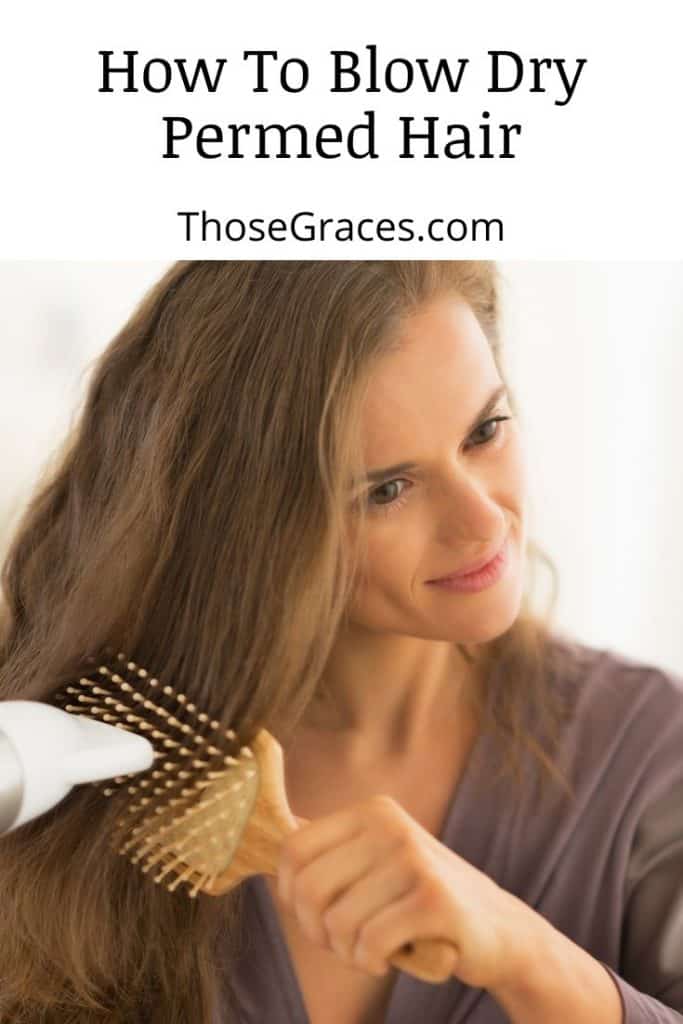 References
1. Grossman, K. and MD (n.d.). Expert Answers to Your Frizzy Hair Questions. [online] WebMD. Available at: https://www.webmd.com/beauty/features/beauty-q-and-a-frizzy-hair-tamers [Accessed 9 Mar. 2022].
2. WebMD. (n.d.). Help for Hair Loss. [online] Available at: https://www.webmd.com/skin-problems-and-treatments/hair-loss/science-hair.