Are there any good reasons that you should start using argan oil on your hair? Definitely yes!
As a beauty expert, I've uncovered the amazing benefits of argan oil, a "liquid gold" that has been cherished for centuries for its nourishing properties for hair and skin.
In this article, I'll dive into 10 remarkable reasons to incorporate argan oil into your hair care routine, including banishing dry scalp and dandruff, encouraging hair growth, and locking in moisture for luscious locks.
Prepare to be dazzled by the transformative power of argan oil on your hair and unlock the secrets of your hair's full potential!
Key Takeaways
Argan oil contains antioxidants, vitamin E, and essential fatty acids, making it a valuable addition to your hair care routine – regardless of your hair type.
It can help remove dry scalp and dandruff, moisturize hair, promote growth, reduce hair loss, and protect from heat damage.
The fatty acids in argan oil help maintain the moisture of the hair and keep frizz away, leaving you with silky, healthy hair.
FYI, this post contains affiliate links. We earn a commission if you purchase at no extra cost to you.
10 Reasons You Should Start Using Argan Oil on Your Hair
A scientific study published in the International Journal of Trichology explains: "In the last 15 years, Argan oil has emerged as an important ingredient of many cosmeceutical products. [1]"
It's true – this oil takes the limelight. Here are my top 5 reasons why I'm so charmed by this oil:
1. Removes Dry Scalp and Dandruff
You have dressed in black for an elegant party look, and after a while, you find some white ashes on your shoulder. It won't be pretty, right?
Here's the reason why you will use argan oil it definitely helps to remove dry scalp and dandruff from your hair.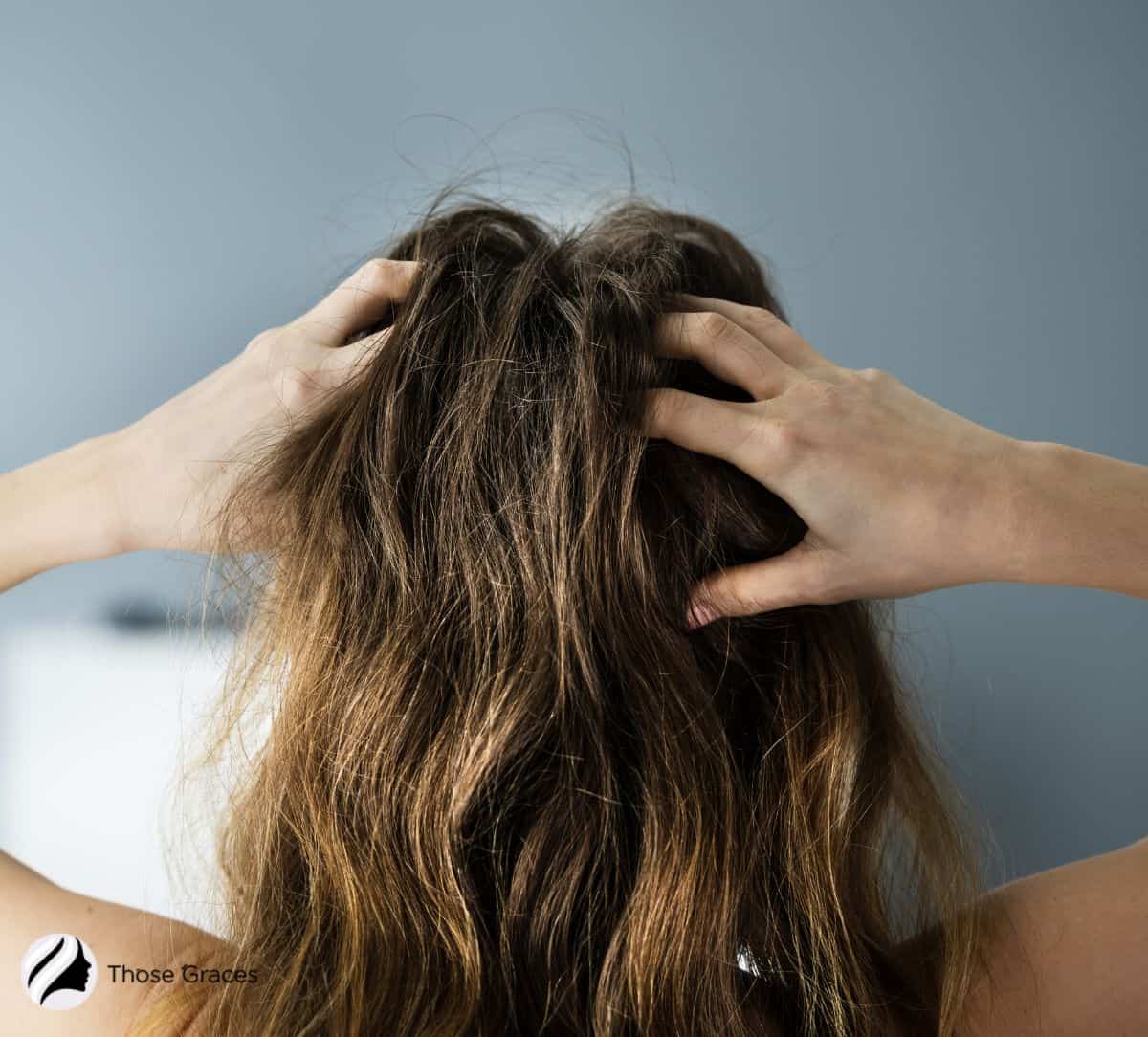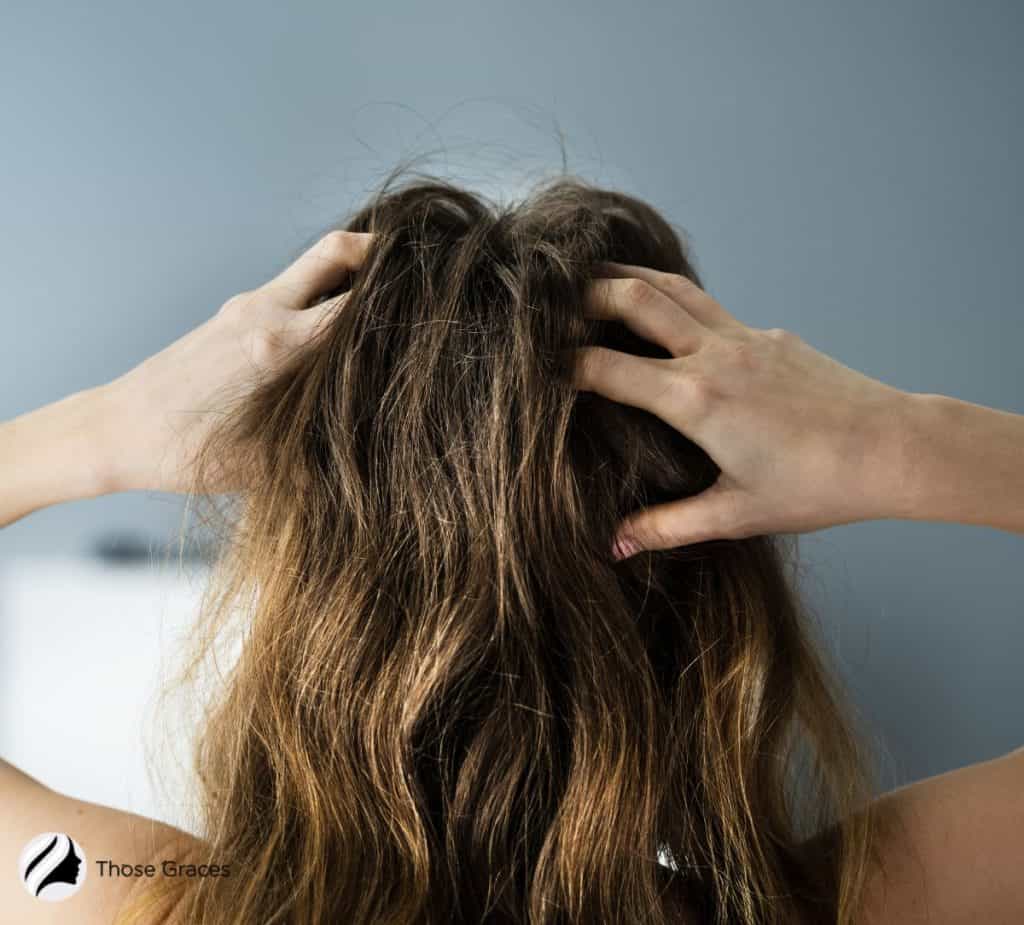 It prevents dryness of your scalp because it has antioxidants and vitamin E in it, also essential fatty acids.
So, if you suffer from flakiness or itchy scalp, this oil will reduce your inflammation and insipidity.
Dandruff may also be caused by a fungus such as yeast, and it has been found that this oil has antifungal properties.
So, instead of using lots of chemical-induced products, you can rely on natural products and shampoos that are enriched with argan oil, like Arganicare Salt-Free Shampoo for Restoring Dry and Damaged Hair, enriched with Organic Argan Oil and Shea Butter.
2. Moisturizes Hair and Repairs Split Ends and Frizz
If you are worried much about your split ends, tame frizz, or flyaways, feel blessed because argan oil exists.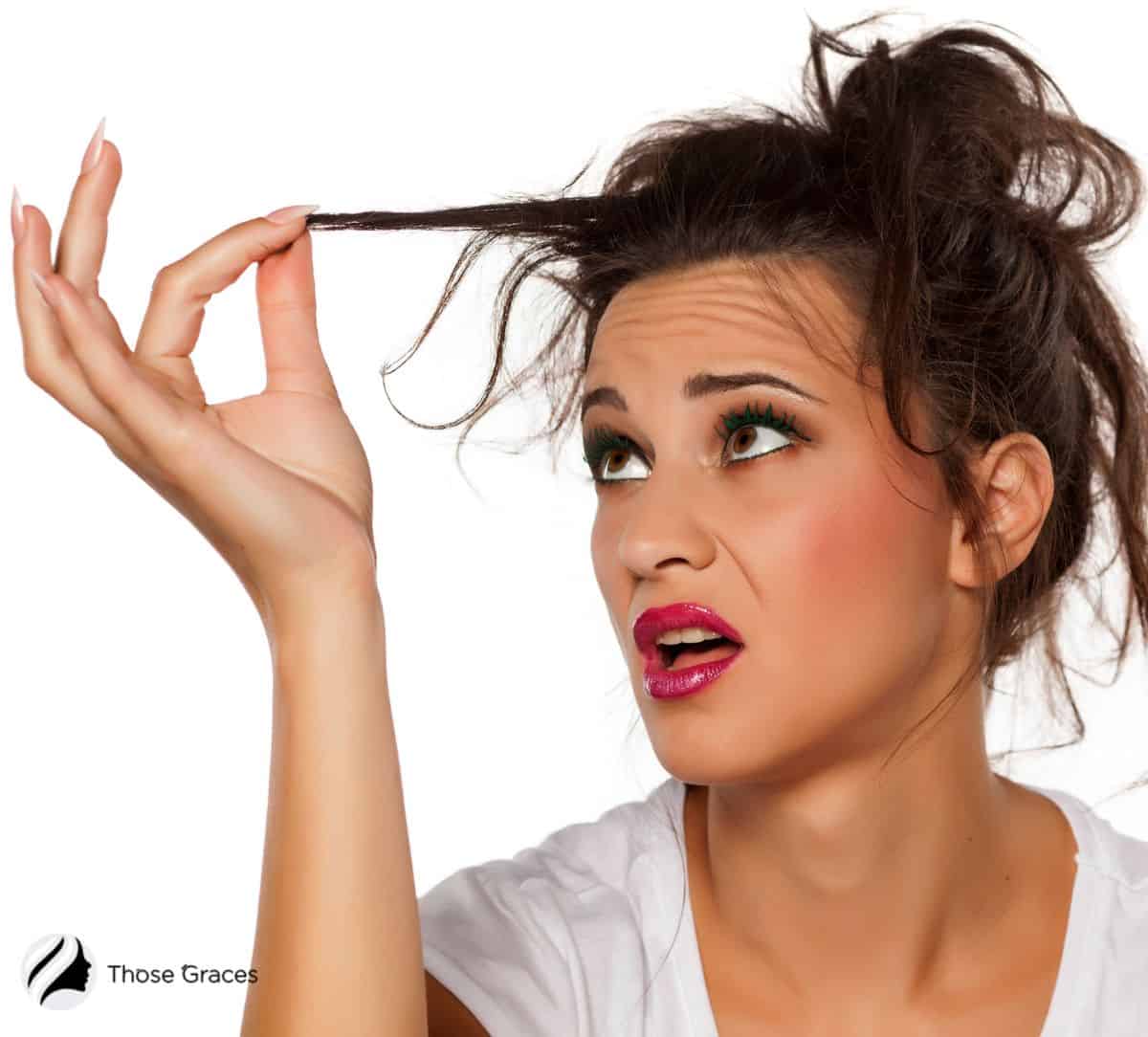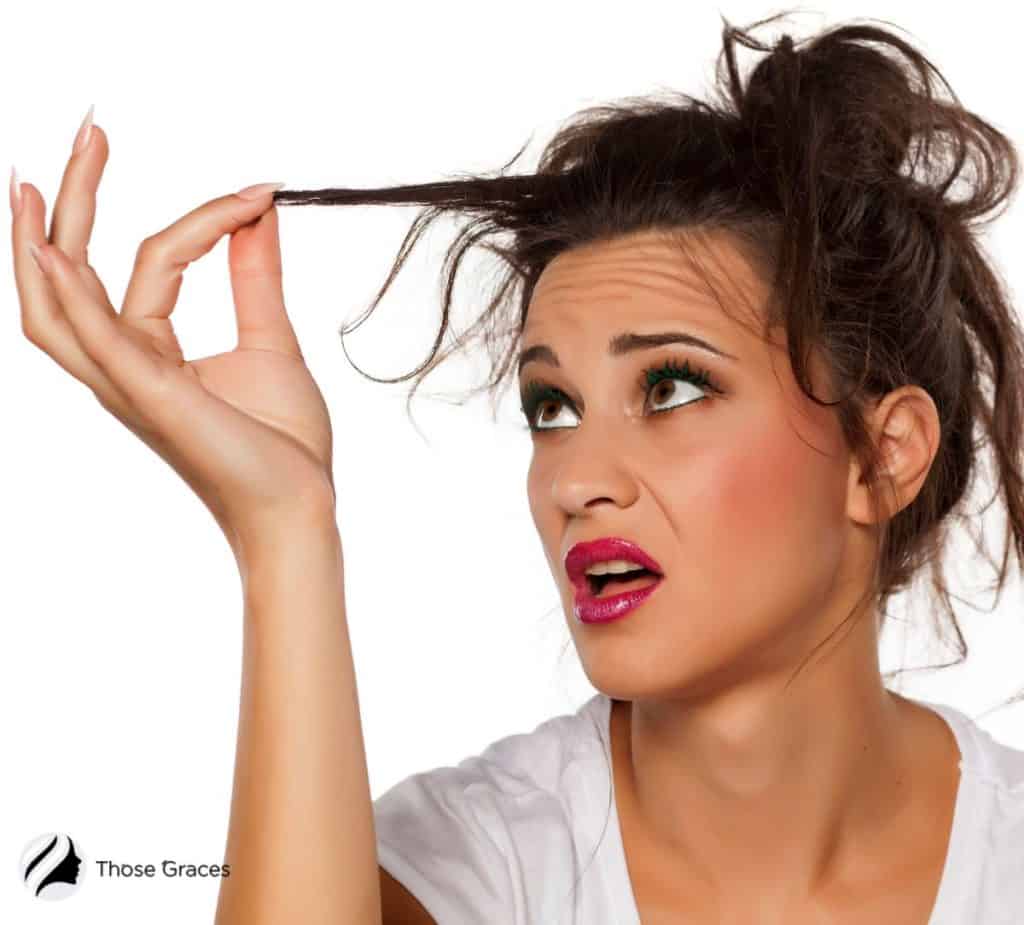 Fatty acids, mainly linoleic acid and oleic acid, in this oil help to maintain the moisture of your hair.
Also, it works as a lubricant. This keeps the frizz away.
Plus, it is affluent in vitamin E, which helps to prevent dryness of your hair by providing a fatty layer to the scalp and hair.
3. Nourishes Your Hair From Root to Tip
All of us want proper nourishment for our hair. We use coconut, olive oil, or other products for the nutrient supply. But do you know that argan oil can also benefit your hair?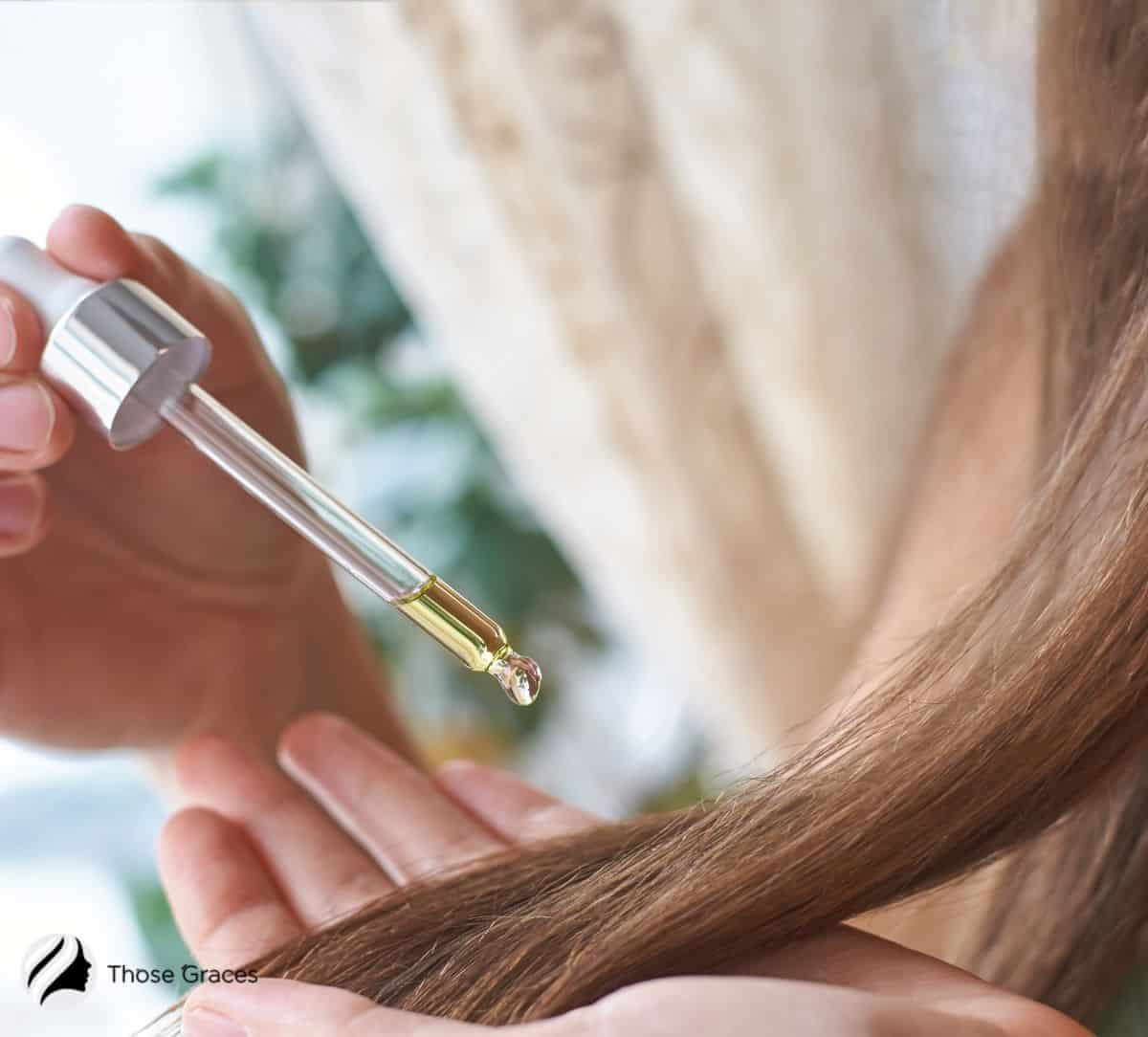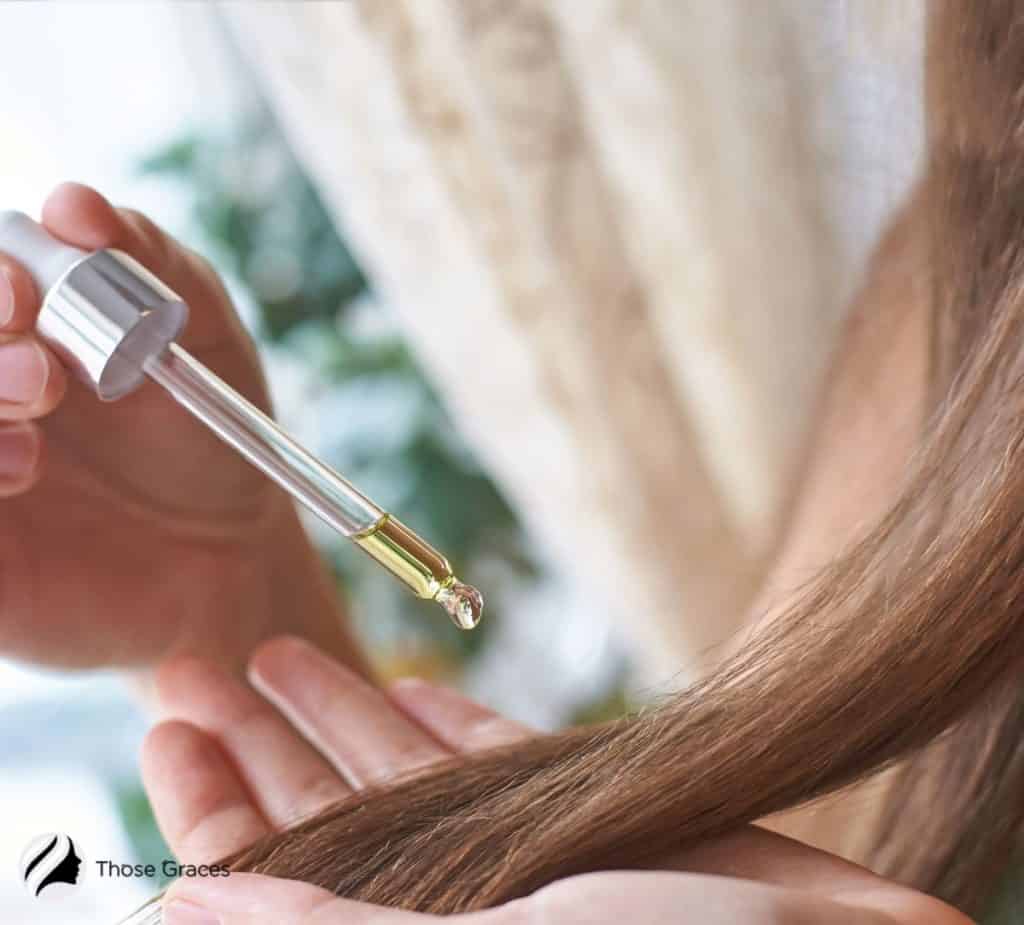 Yes, as you know, it contains fatty acids and essential oils.
These elements are key to well-nourished, soft, supple, and healthy hair. Surprisingly, they are unbelievably restorative to damaged and dry hair and nourish your hair from root to tip.
4. Promotes Hair Growth
If your hair growth rate is low and you wish to have long hair, argan oil is your key.
The antioxidant in this oil raise cell production, and the phenol strengthen and support hair follicles.
Also, vitamins develop a healthy scalp and skin. So, you can grow your long-wished thick, and healthy hair by adopting the oil.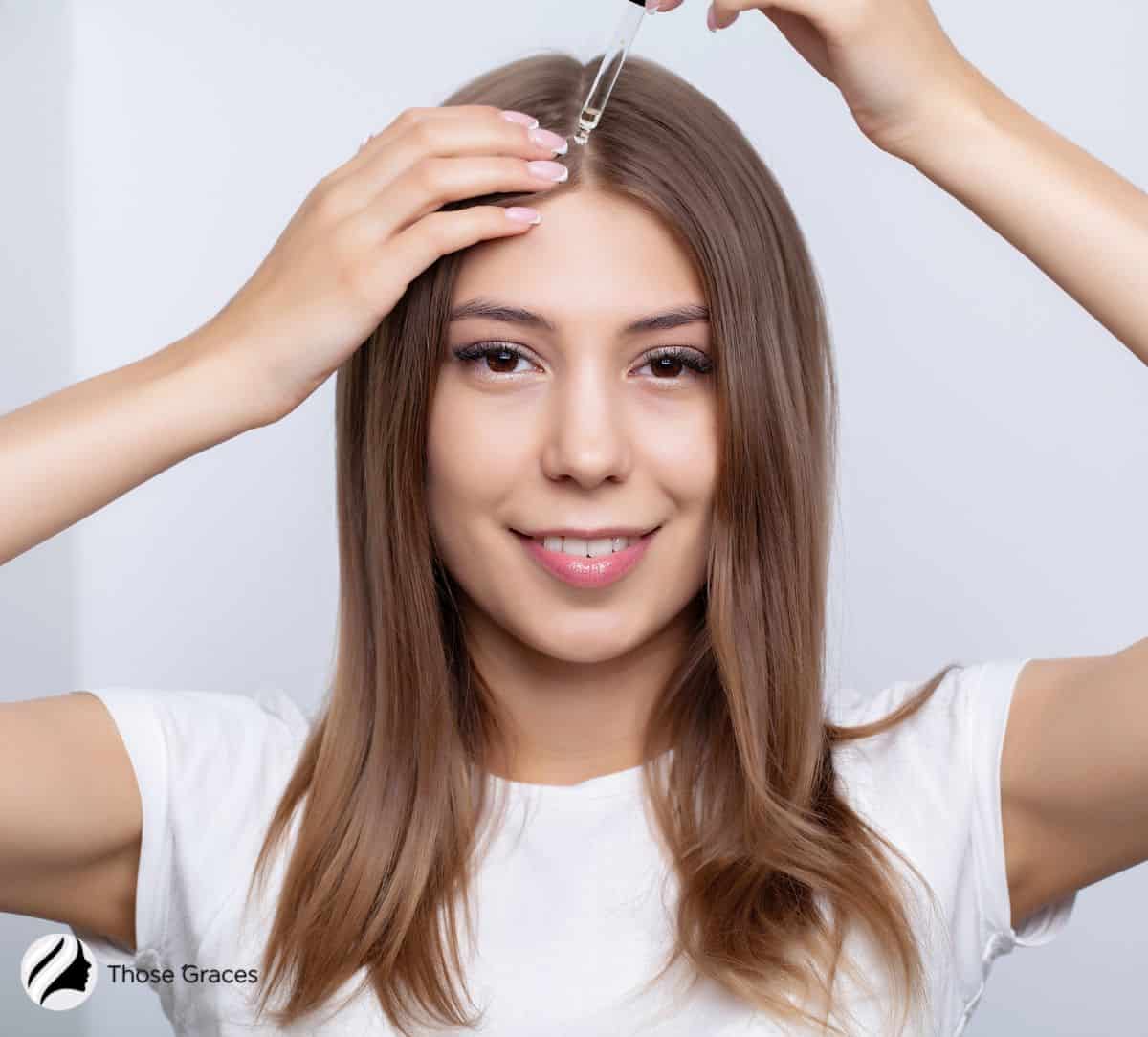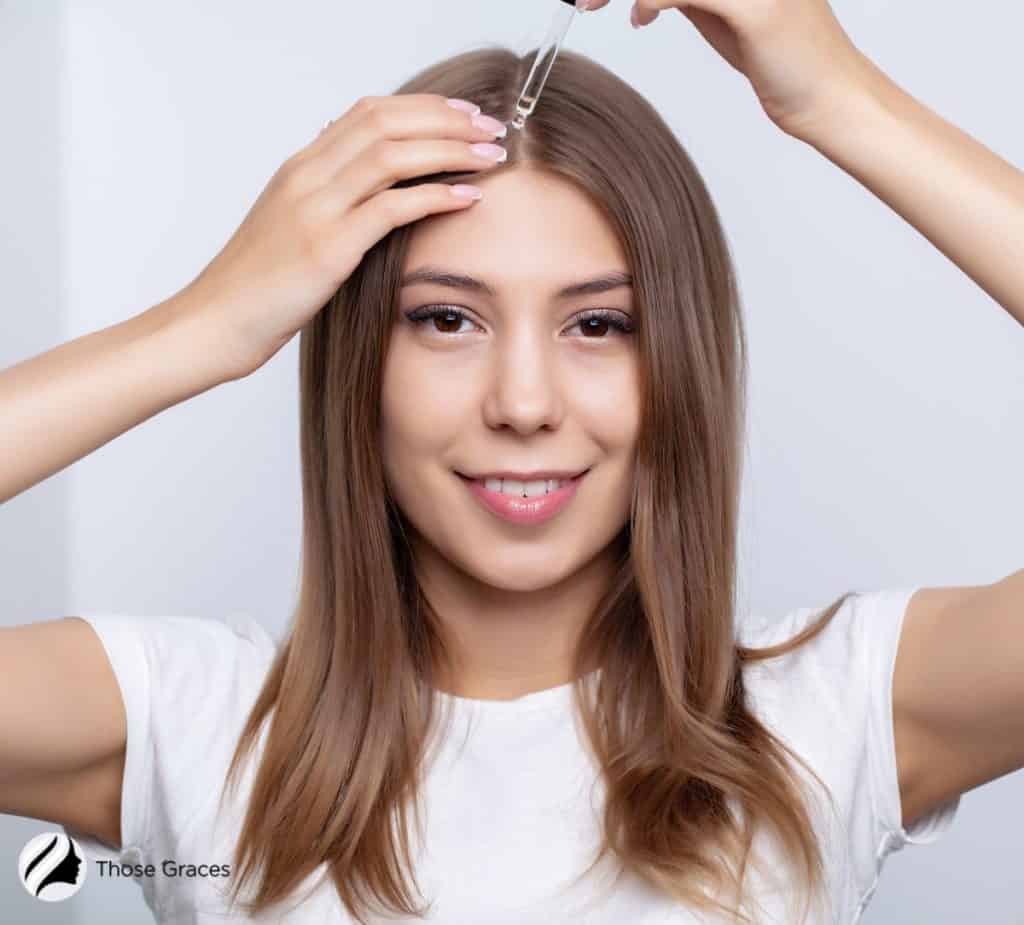 5. Reduces Hair Loss
Hair loss is a common issue for both men and women.
We all lose some hair daily, but when it becomes severe that you find your hair everywhere on the room floor, bathroom, sink, and bed, you need to take some serious action.
Some think that shaving their head will minimize this problem. It does to some extent, but hair fall starts growing hair afterward.
To reduce hair loss argan oil reduces lost hair follicles more than you can grow.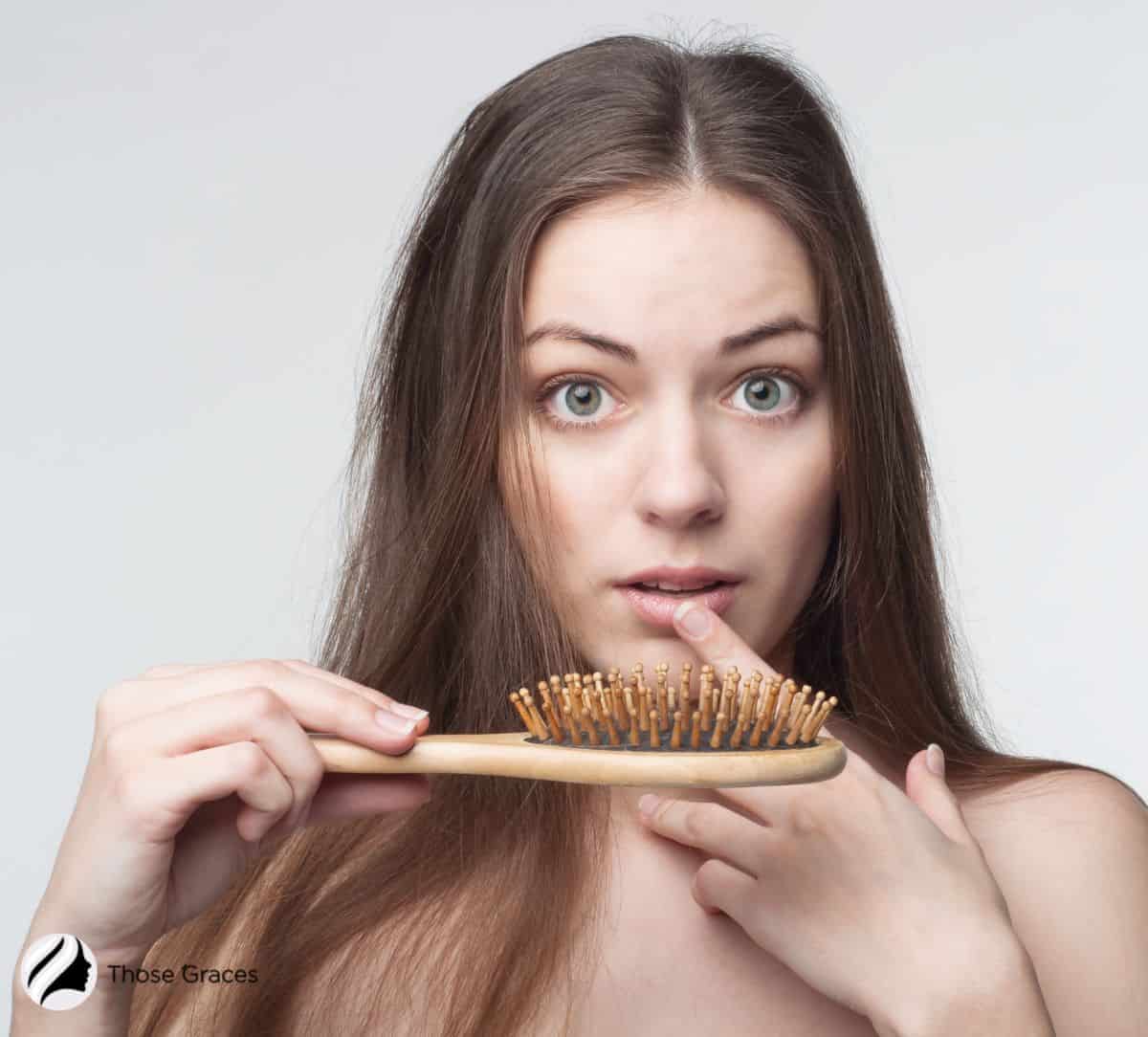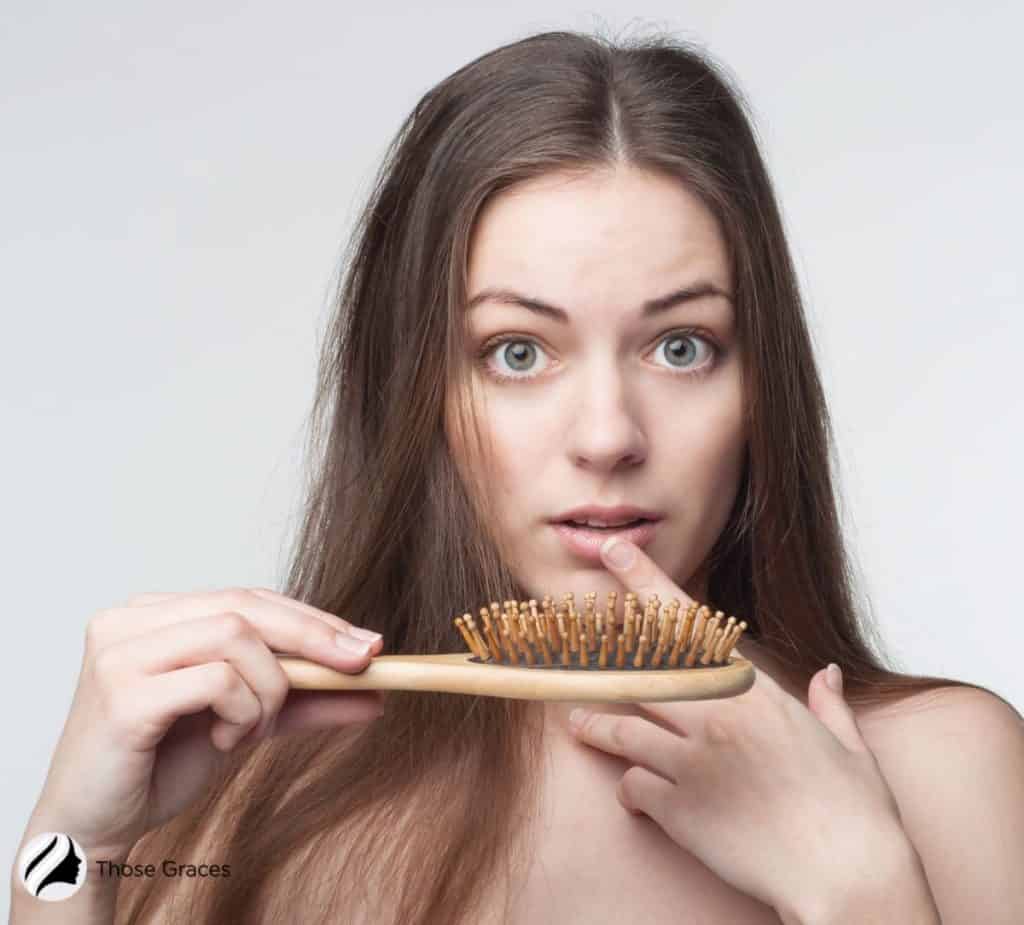 By treating your hair three times a week, you can reduce your hair loss.
How does this oil work its magic? It stimulates the scalp with its rich nutrient content that helps to produce more hair too.
6. Treats Brittle and Dry Hair
Argan oil is a natural remedy that has been used for centuries for its pharmacological properties.
Extracted from the pit of the argan-tree fruit, it is rich in compounds, such as γ-tocopherol, which make up 70% of the Vitamin E family. [2]
As more people become aware of argan oil's incredible benefits for hair health and beauty, it's quickly becoming a must-have product for anyone seeking a natural, effective way to improve their hair's appearance and condition.
With its unique chemical composition, argan oil can improve the health of your hair too!
Facing a problem with dry and brittle hair? Then you better grab a bottle of argan oil and start a deep conditioning treatment – I promise, it works wonders.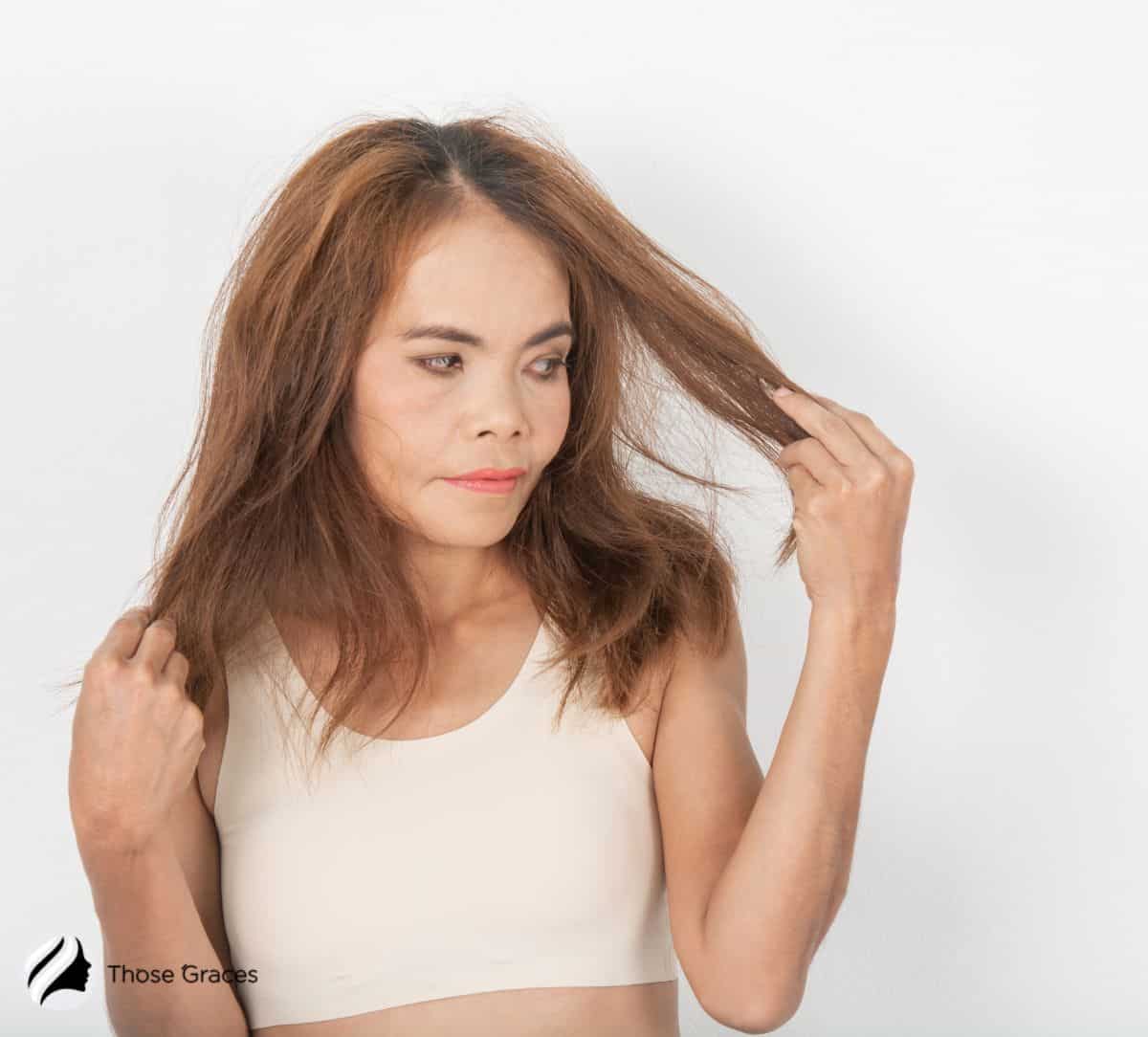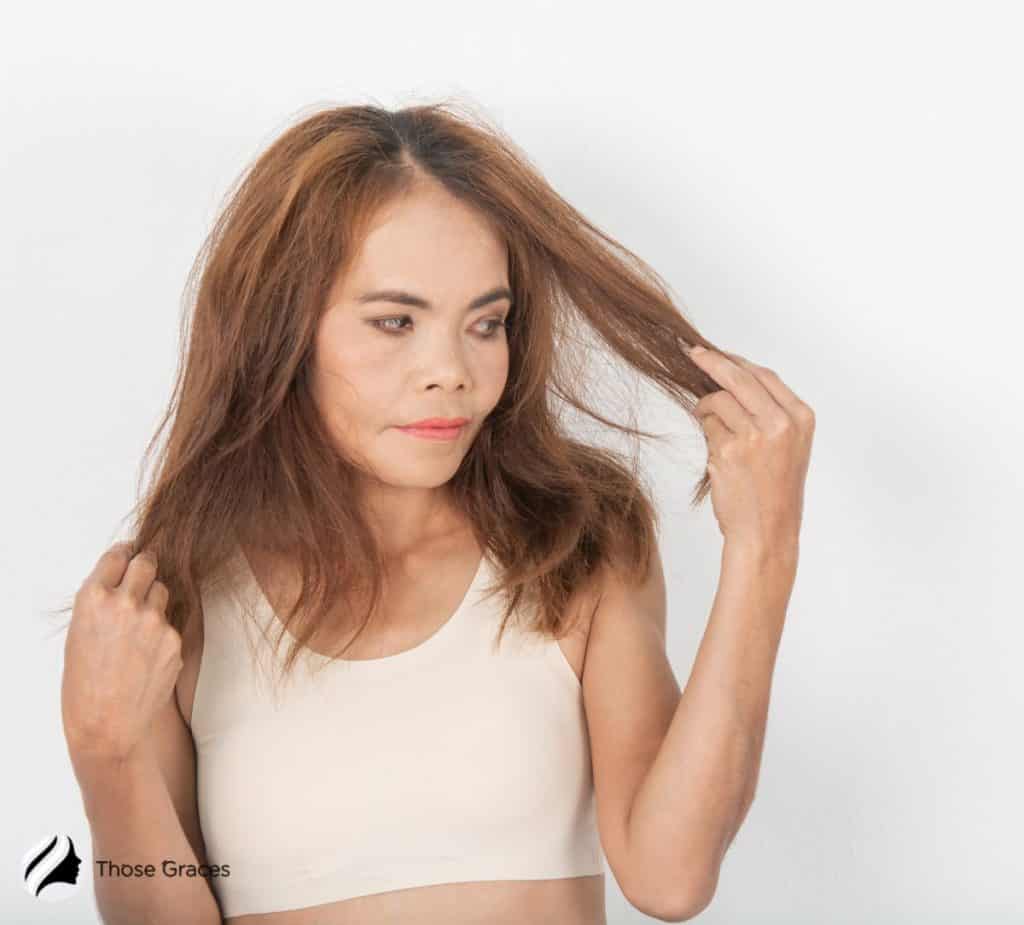 The high levels of unsaturated fatty acids and their antioxidant properties nourish and hydrate your hair, leaving it soft, silky, and smooth.
This works practically if you maintain the procedure well (For the ultimate how-to, scroll down to the section: Using Argan Oil for Your Specific Hair Type).
7. Protects From Heat Damage Caused by Flat Iron or Dryers
If you've been a cosmetics buff like me, you'll know how flat ironing and blow dryers can destroy (if not disembowel) your hair completely.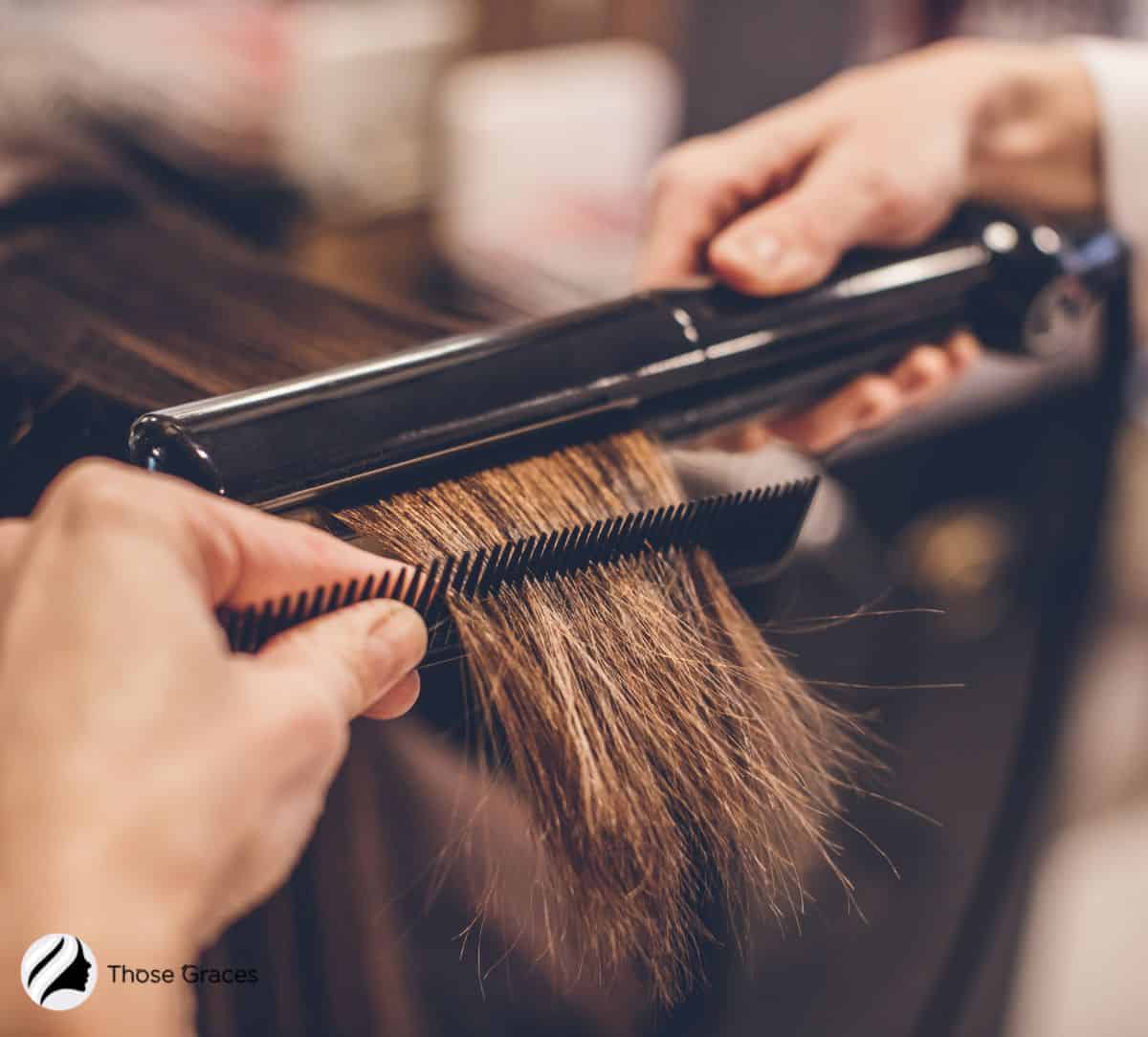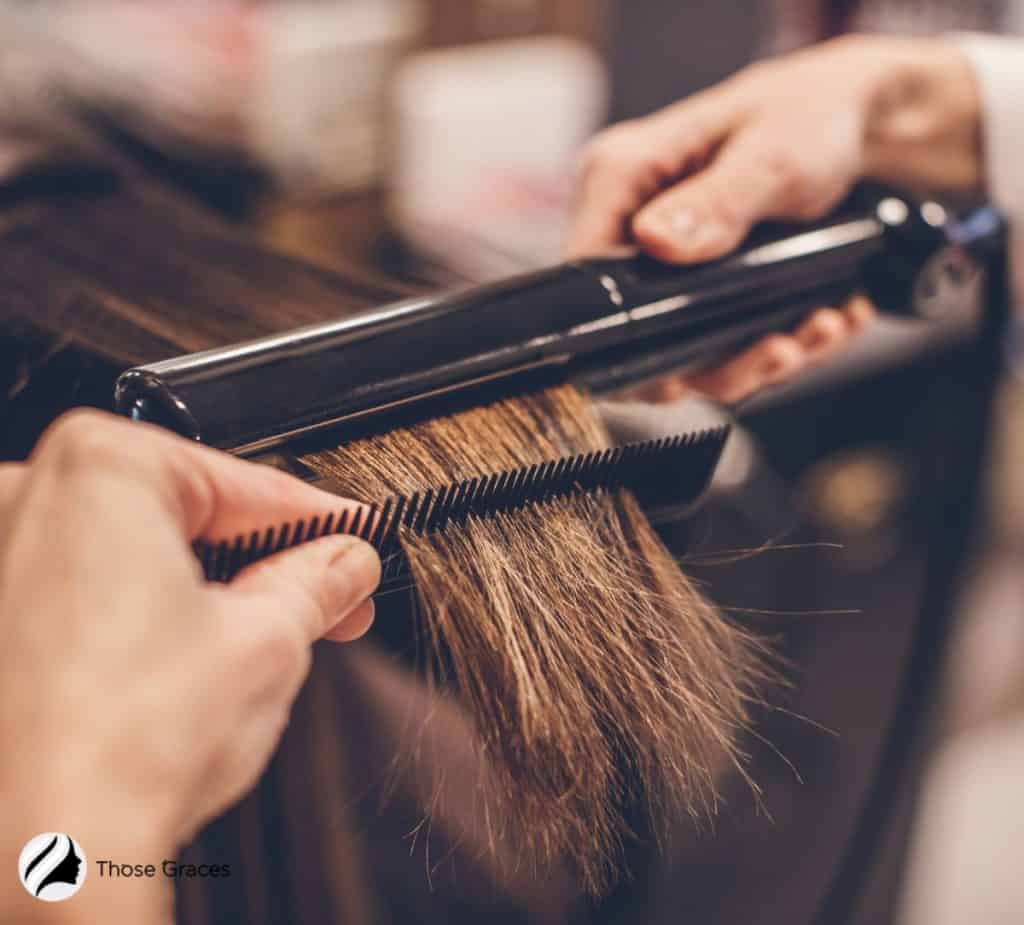 Before hair straightening, you can use any protectant; I would suggest natural protectants like argan oil.
Why? Because it supplies nutrients to your straight hair and protects it from heat damage.
Or you can also buy a protectant with argan oil, like Heat Protectant Plus with Argan Oil – a Professional Grade Thermal Protector!
8. Manages Curls and Tangles of Your Hair
It's a real struggle for you to manage your hair if you have curly hair. They deny being defined and manageable.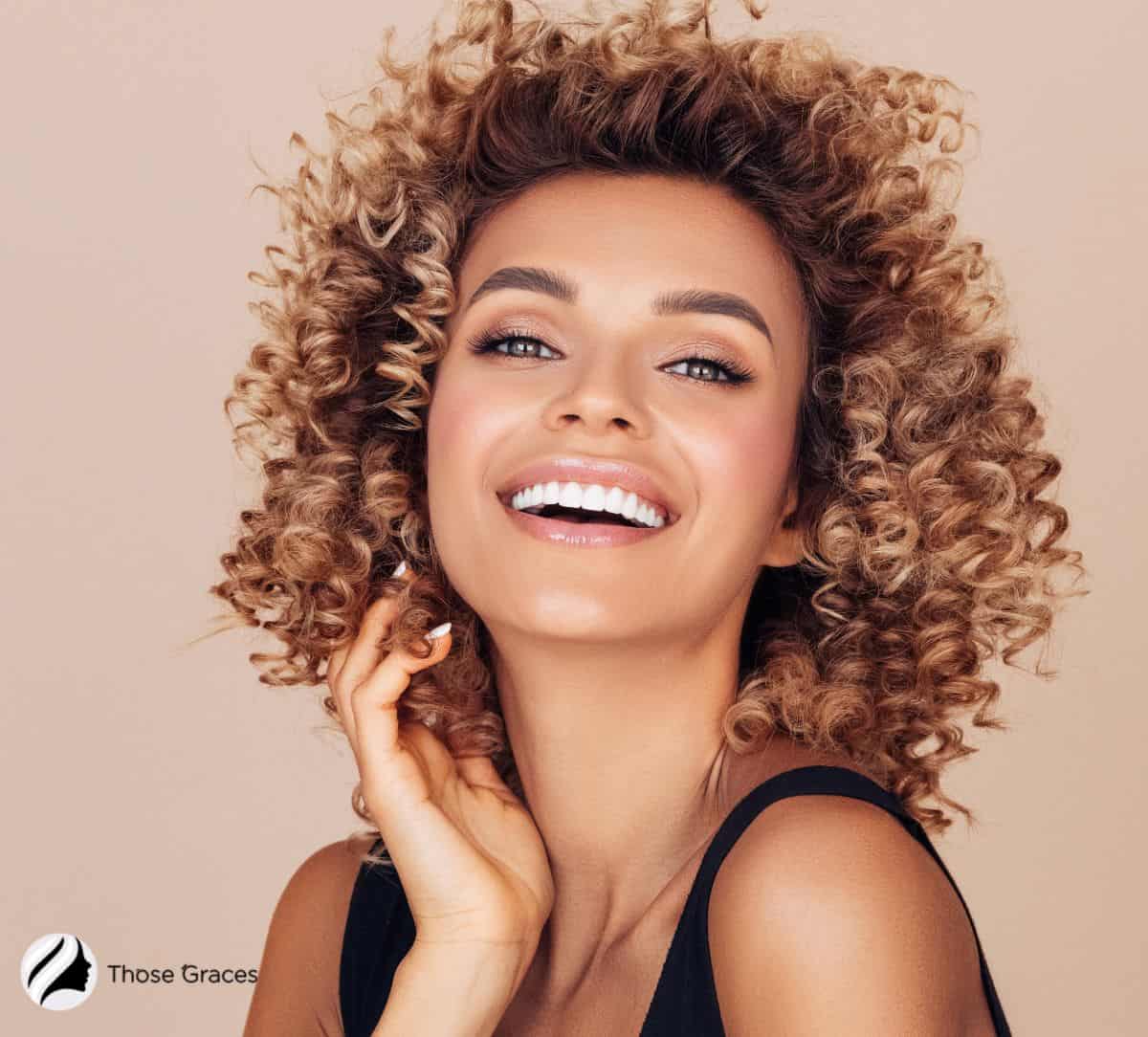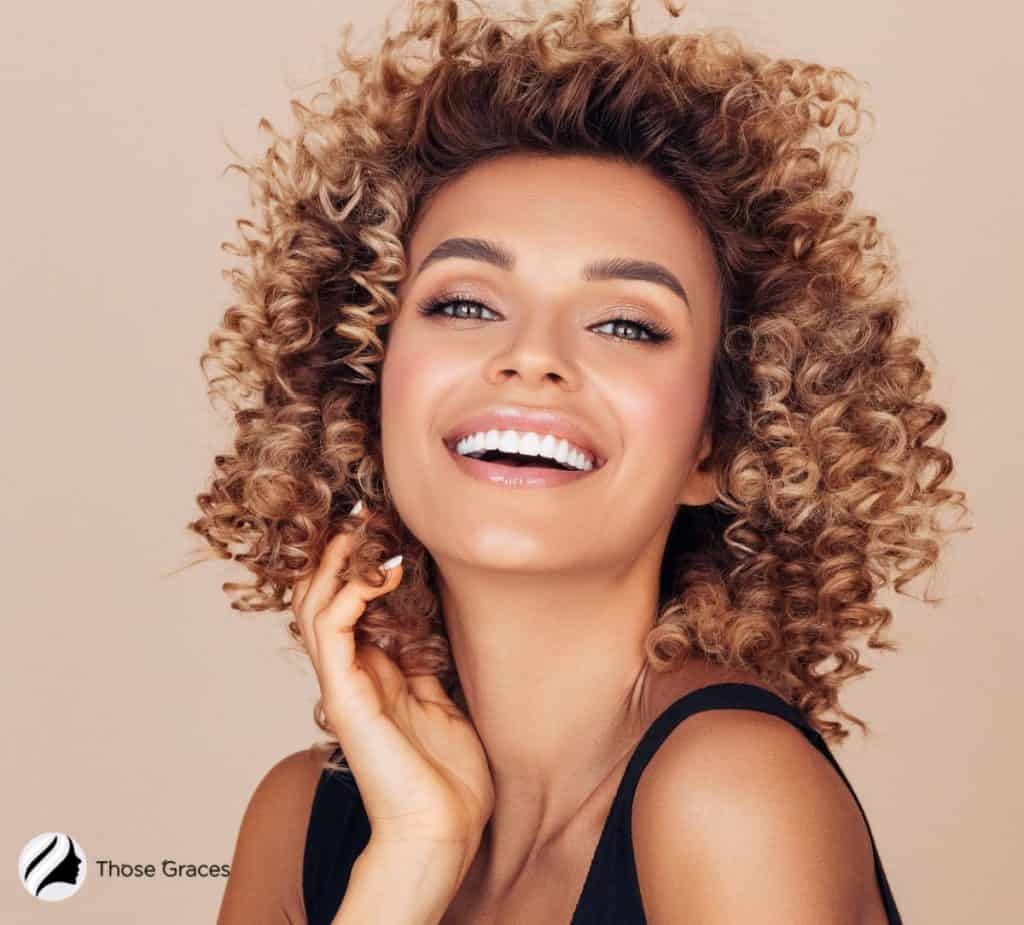 There is a technique that resolves your trouble. All you need is argan oil (and a bit of time!):
Apply oil on your hair – focus on the layers and hair ends.
Put them in a microfiber towel such as YoulerTex Microfiber Hair Towel, press them lightly without rubbing, and repeat them.
You have to do this from tips to roots.
You will get a more defined, stronger, and manageable curl. This oil will also prevent your hair from tangling much as it makes your hair softer.
9. Protects Hair From Sun Rays, Salt Water, and Chemicals
Moroccan women swore by argan oil to save skin from sun damage for centuries. Guess what? If it worked for them, it will work for you too!
Its rich antioxidant activity will protect your skin from pesky free radicals known to harm your skin and make you age faster.
Why does this happen? Two words: Ultraviolet rays.
These rays destroy not only your skin but also your hair. To be more specific, sun rays, heat, or even salty seawater may harm your hair to some extent.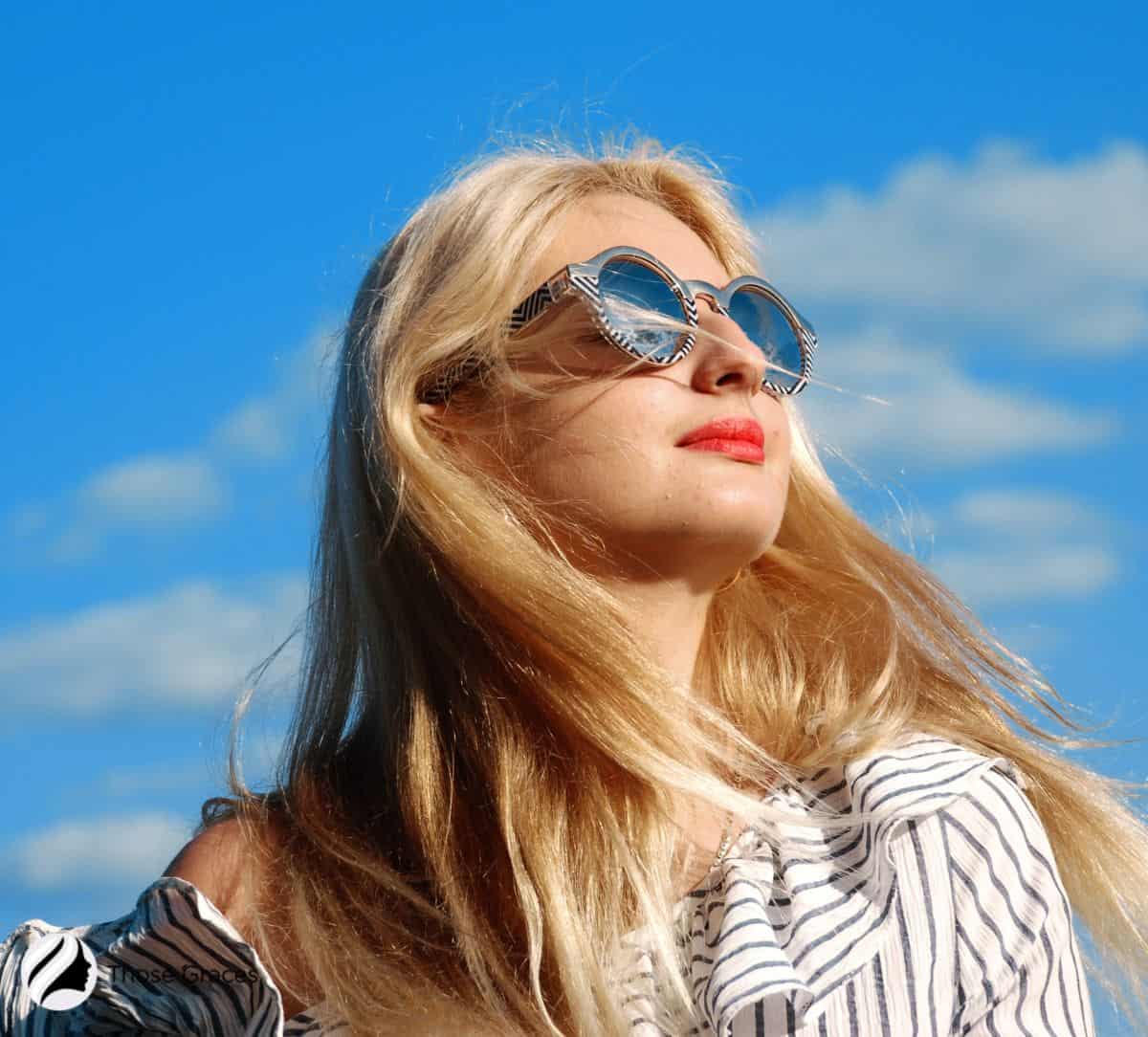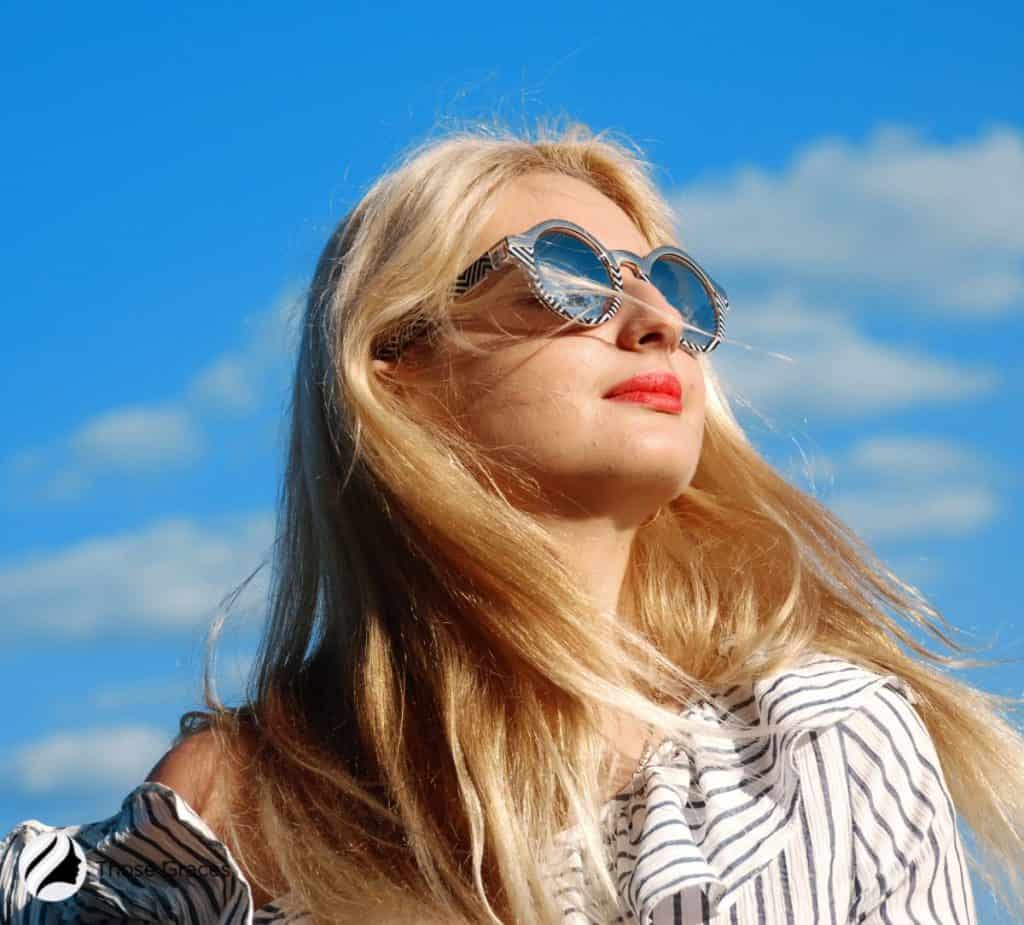 Worse, if you're a regular swimmer, you may go to the pool regularly, which contains chemicals like chlorine.
10. It Gives You Glowing Hair
It doesn't look good if you go outside or at any party with limp hair.
You need to give life to your lifeless hair, and it's not impossible. A countable drop of argan oil can do this magic.
After getting in touch, it soaks into your hair fiber immediately, leaving a lustrous appearance. The essential nutrients will make your hair shinier than ever and last long.
If you're thirsty for argan oil, turn to the next section: How To Use Argan Oil for Your Hair!
For more benefits, check out this video:
If you're curious about "how does volume shampoo work," you may also want to explore the potential "vegamour hair serum side effects" and the "coconut oil benefits for hair."
How To Use Argan Oil for Your Hair
As an expert user of argan oil (who saw its magic), I highly recommend incorporating it into your hair care routine for stunning, healthy hair. The results will speak for themselves!
I can hear you ask, "How do I do this?!" Jump into the general guidelines…
General Guidelines
For a good start, use argan oil as massage therapy or as a hair mask as follows:
Use Argan Oil As A Massage Therapy
The oil is a wonder if you want to massage your scalp. To achieve glowing, radiant skin, try my favorite routine:
Sprinkle a couple of drops of the oil on your scalp
Use circular motions to massage your scalp with your fingers – this will stimulate blood flow to your hair follicles around the scalp and give you those addictive goosebumps!
Once done, your head will feel relaxed and simply awesome.
Use Argan Oil as a Hair Mask
For intensive hair treatment, try using argan oil as a hair mask. Here's how:
Warm a generous amount of oil in your palms.
Massage the oil into your scalp and hair, focusing on the ends.
Use a shower cap to cover your hair and let the oil sit for at least 30 minutes or overnight for maximum benefits.
Rinse thoroughly in the morning and follow up with your regular shampoo and conditioner.
Argan Oil For Your Hair Type
If you have frizzy hair, hair that easily damages, or hair that's a bit obstinate to conventional use, keep browsing:
Itchy or Dry Scalp
If you've got an itchy or dry scalp, try the following:
Sprinkle a few drops of oil on your hands and massage them into your hair and scalp.
Use 100% pure, certified organic argan oil for the best results.
What if you got frizzy hair or split ends? Don't worry; I've got the perfect routine for you…
Split Ends and Frizz
To repair your split ends and frizzy hair, you can use your oil in 2 ways:
As a leave-in conditioner to better target split ends and frizzy hair.
To establish hair growth.
Now for brittle hair…
Brittle Hair
For brittle hair, I suggest the following routine:
Warm 6 to 8 drops of oil in your palms and massage your whole head (including your scalp and hair).
Cover your head using a shower cap – this will retain body heat and ensure nutrients penetrate your scalp and hair.
Wash your hair in the mornings as usual and rinse well to remove any oil residue.
Pro Tip: Regularly using this treatment once a week can result in healthier hair.
Your Hair care routine will be fantastic with argan oil – plus, this oil will make your hair stunning and healthy.
Choose the Perfect Argan Oil Product for Your Hair
As a devout argan oil user (who struck gold), I understand how challenging it can be to find the ideal product for your hair.
Luckily, I've created this section to help you navigate the world of argan oil products. Let's dive in…
100% Pure Argan Oil Products
In my experience, nothing compares to using 100% pure argan oil. It's versatile, potent, and perfect for use as a standalone treatment or combined with other hair care products.
I always recommend opting for organic, cold-pressed argan oil. Here's why:
This extraction method not only preserves the oil's nutrients but also guarantees top-notch quality.
As researchers Mysole et al. explain, "It [argan oil] is composed of monounsaturated (80%), saturated (20%) fatty acids" [1].
In fact – and here's what I love about it – this unique composition contributes to argan oil's exceptional nourishing properties.
Recommended Product: VoilaVe Virgin USDA & ECOCERT Certified Organic Moroccan Argan Oil This cold-pressed, unrefined, and 100% pure argan oil is USDA and ECOCERT certified organic.
Argan Oil-Infused Shampoos and Conditioners
To include this golden lore into your beauty routine, I suggest trying shampoos and conditioners infused with this precious oil.
I think these products are stellar because they effectively cleanse and condition your hair – all while delivering argan oil's nourishing benefits.
To buy these products, check the labels, especially the ingredient list.
You want to go with the sulfate-free and paraben-free options to avoid potential irritation.
Recommended Product: Besides oil, there are more options! You can also use argan oil-based conditioners such as ROYAL FORMULA – Moroccan Argan Oil Hair Conditioner for better results.
Argan Oil Hair Masks and More
For a more intense argan oil experience, go with hair masks and treatments formulated explicitly with this nourishing oil.
These products provide deep conditioning and repair for damaged, dry, or frizzy hair.
Skeptical at first, I sported the following routine, and it worked wonders:
I found that applying these treatments once or twice a week, depending on your hair's needs, and leaving them on for the recommended time allows the argan oil to penetrate the hair shaft and work wonders.
My hair still shines, and it's days after I've used it!
Recommended Product: Arvazallia Hydrating Argan Oil Hair Mask and Deep Conditioner. This hair mask and deep conditioner is formulated with high-quality argan oil, providing intense hydration, repair, and revitalization for damaged, dry, or frizzy hair.
Argan Oil Hair Styling Products
To style your hair while reaping the benefits of argan oil, think about using hair styling products that embody this miracle oil.
Over the years, I've used serums, leave-in conditioners, and heat protectants infused with argan oil. What did I find?
They help you achieve that glamorous hairstyle (the Hollywood style) and provide added nourishment and protection.
By understanding the various types of argan oil products available and following my expert advice, you can choose the one that best suits your hair needs and preferences.
Recommended product: Herstyler Hair Repair Serum with Argan Oil. This hair serum is infused with argan oil, aloe vera, and vitamin E, offering heat protection, frizz control, and added nourishment to your hair while styling. It's perfect for use before blow-drying, straightening, or curling your hair.
But that's not all – I'll summarize all these points in the next section…
FAQs
1. Can argan oil help with hair growth?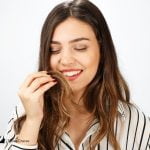 Yes, argan oil promotes hair growth. The antioxidants in the oil raise cell production, while phenols strengthen and support hair follicles.
Additionally, vitamins contribute to a healthy scalp and skin, enabling you to grow thicker, healthier hair.
2. How can argan oil reduce hair loss?
Argan oil reduces hair loss by stimulating the scalp with its rich nutrient content, which helps produce more hair.
Treating your hair with argan oil three times a week can reduce hair loss by nourishing lost hair follicles more than they can grow.
3. How can I use argan oil to manage my curls and tangles?
To manage curls and tangles, apply argan oil to your hair, focusing on the layers and ends.
Gently press hair with a microfiber towel without rubbing, repeating from tips to roots.
Conclusion
As you have read above, you now know that you have plenty of reasons you should start using argan oil on your hair.
Argan oil's unique combination of essential nutrients and fatty acids sports an invaluable natural ally for your hair, giving you the confidence to show off your luscious locks.
Through its antioxidants and vitamin, it will not only protect your hair from dryness and hair fall but also will healthily increase your hair growth.
In this world of fake smiles and filters, this oil is authentic and will bring freshness to your soul and hair.
So, decide first whether you want to grab it, and let me know your journey with this oil.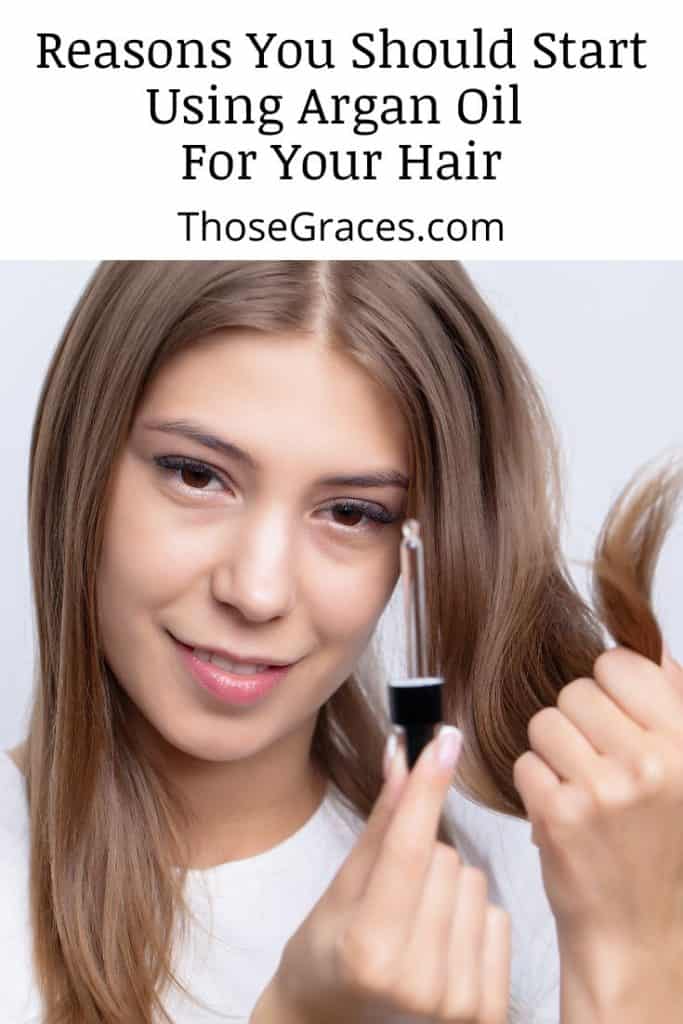 Resources
1. Mysore V, Arghya A. Hair Oils: Indigenous Knowledge Revisited. International Journal of Trichology [Internet]. 2022;14:84–90. Available from: https://pubmed.ncbi.nlm.nih.gov/35755964/
2. CHERKI M, BERROUGUI H, DRISSI A, ADLOUNI A, KHALIL A. Argan oil: Which benefits on cardiovascular diseases? Pharmacological Research. 2006;54:1–5.