Knowing how to reduce redness after micro-needling is essential for patients seeking to maximize the benefits of this popular cosmetic procedure.
As a doctor with a wealth of experience performing micro-needling treatments, I understand the concerns related to post-treatment redness and discomfort.
In this article, I will share effective strategies and solutions to minimize redness, allowing you to enjoy the full potential of your treatment.
With my expertise and commitment to patient care, you can trust that these recommendations will support your journey toward improved skin health and appearance.
Key Takeaways
Soothe your skin: Apply gentle, cooling products like aloe vera gel to calm irritation and reduce redness.
Stay hydrated: Drink plenty of water and use a hydrating serum to aid skin healing.
Avoid sun exposure: Protect your skin from the sun with SPF and avoid direct sunlight during peak hours.
What to Expect With Microneedling?
Microneedling is a non-invasive procedure that involves using a device with, as the name implies, microneedles at the tip.
These microneedles are used to penetrate the skin pores and activate the skin's natural healing process.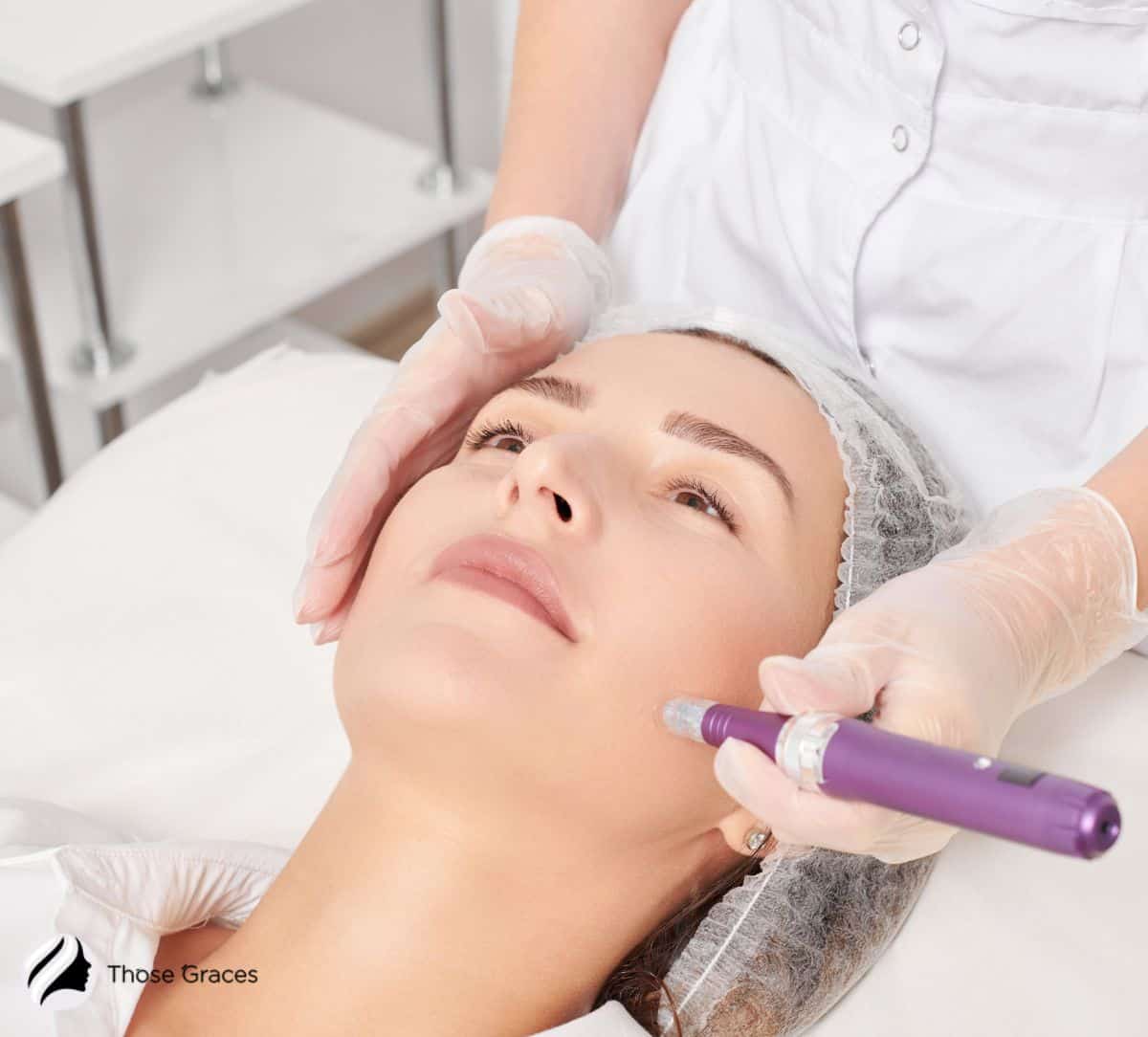 It basically works on the self-healing system of the body. Once the old cells are ruptured, your body begins to produce new cells and collagen.
You can typically expect more elastic and radiant skin (although results vary for everyone). Generally speaking, microneedling therapy will help you get rid of acne scars, loose skin, and stretch marks.
It also helps you address the problems related to aging like:
Skin irritation
Redness
Bruising
Breakouts & bumps
Swelling
Infection
However, the most common side effect is redness. Let's discuss this.
Redness After Microneedling
For a few days after the procedure, it is natural for your skin to remain red. Mostly, the worst of it vanishes in 24- 48 hours.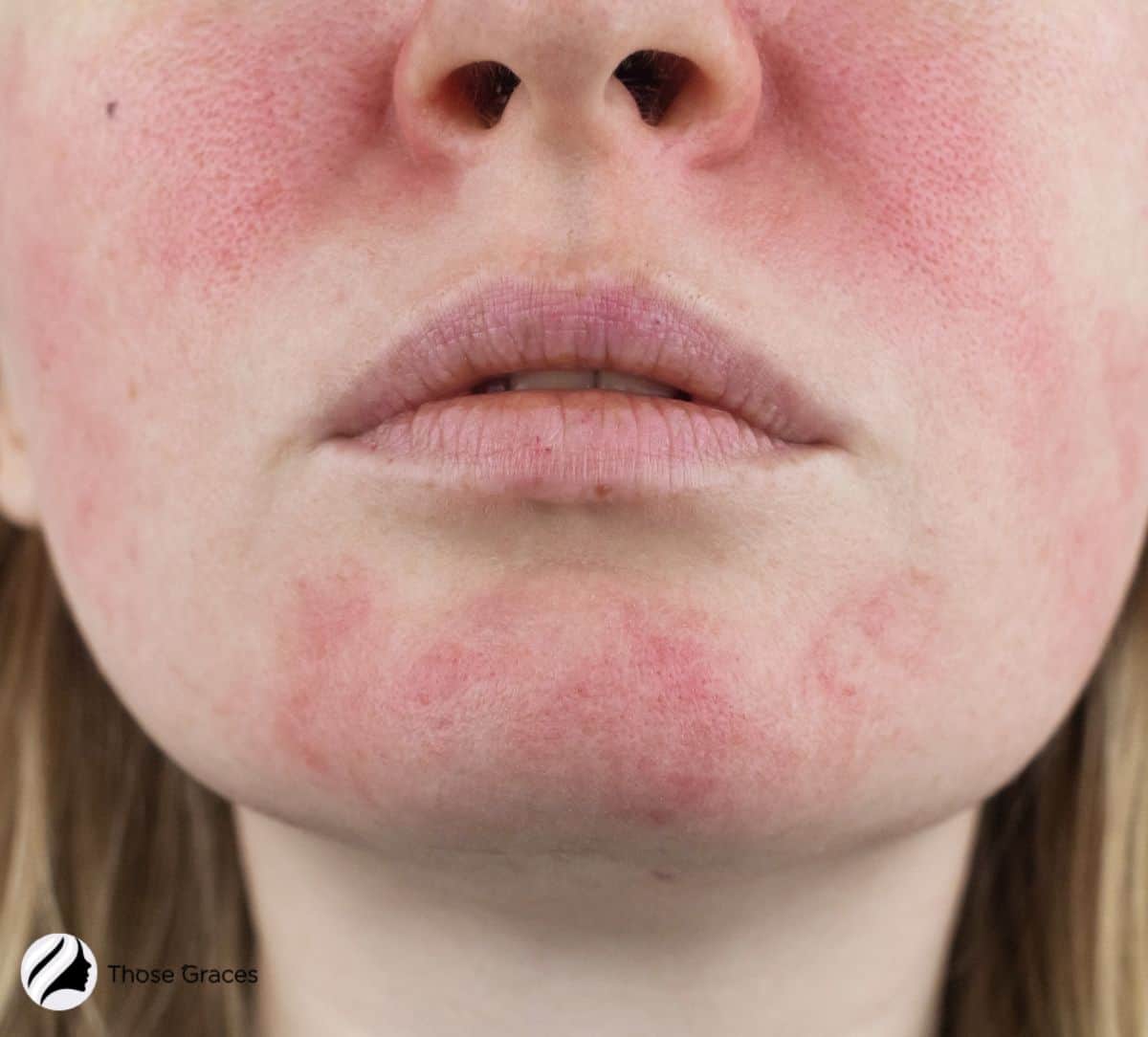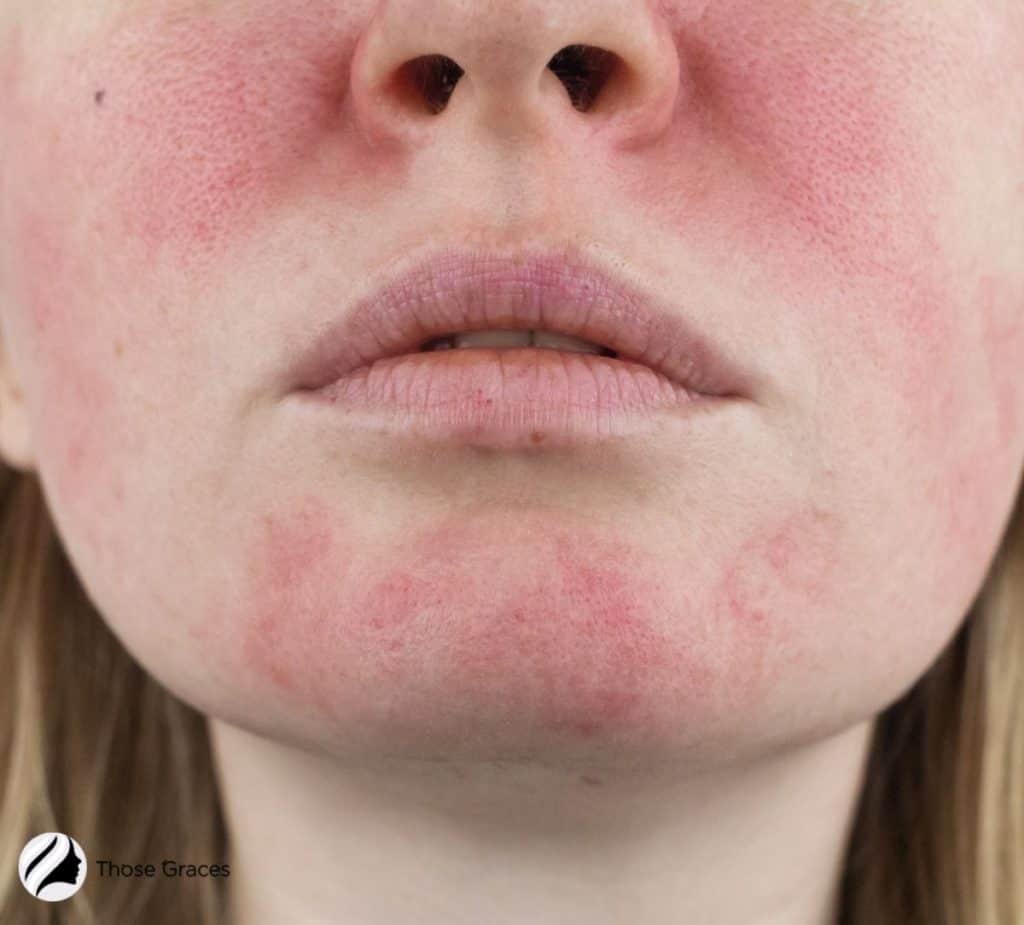 Then, about three days after microneedling, this redness turns into pink, and finally, you get glowy, plumpy, and vibrant skin.
While you can't avoid it entirely, there are a few things you can do to reduce the redness a bit or at least make it more tolerable:
Tip 1: Ask for a Shorter Needle Size
The needle size for the face is a crucial aspect of a micro-needling device for the process and the results.
It's a common belief among professionals that the longer the needle, the more remarkable the results. However, the extended needle size can also be the reason for excessive redness, and it might even cause inflammatory bruises.
So, if you want to avoid further redness, especially if waiting a week seems too much, you should ask your provider to do it with a short-needled device.
A millimeter or less would be the ideal length if you want the redness to heal as quickly as two days.
Also, you should ask for slower roll-ons to reduce the aching effects.
Note, however, that I used the word "ask" rather than "demand." Your dermatologist knows best what size needle your skin needs, so if they recommend something else, listen to them.
Tip 2: Take Acetaminophen (If Your Doc Approves It)
Acetaminophen, the classic pain relief solution, can be of great help for micro-needling treatment.
You can take small dosages of the renowned medicine as per your dermatologist's recommendation before and after the procedure.
However, you must avoid the NSAIDs like Motrin or Advil since they can profoundly affect the results.
Note: Always consult your doctor before taking any drugs, we are not doctors, and you should not consider this medical advice.
Tip 3: Combine Micro-Needling with PRP
PRP or Platelet Rich Plasma therapy can effectively reduce the redness from your face if it's combined with your micro-needling treatment.
This therapy relates to collagen stimulation that involves protein injection into your skin. The protein is collected from your DNA, which instigates collagen's production rate in your face.
The highly anti-inflammatory PRP therapy can significantly curtail the healing process's downtime while dramatically engendering anti-aging effects. However, the process is pretty expensive.
Tip 4: Keep Away from the Sun
Needless to say how, it is essential to keep yourself protected from sun exposure. The list of health problems due to frequent sun exposure includes skin cancer and premature skin aging(1).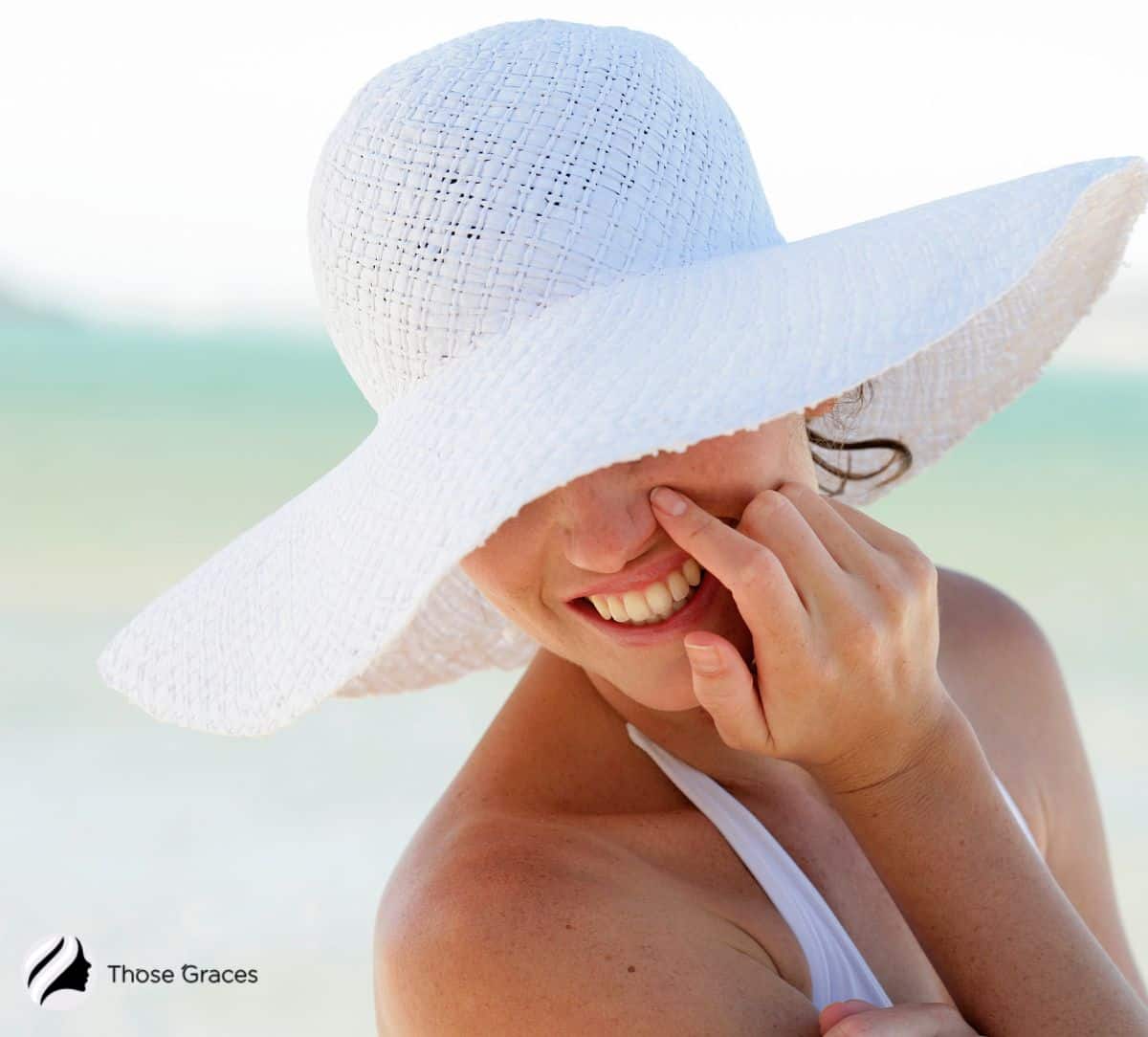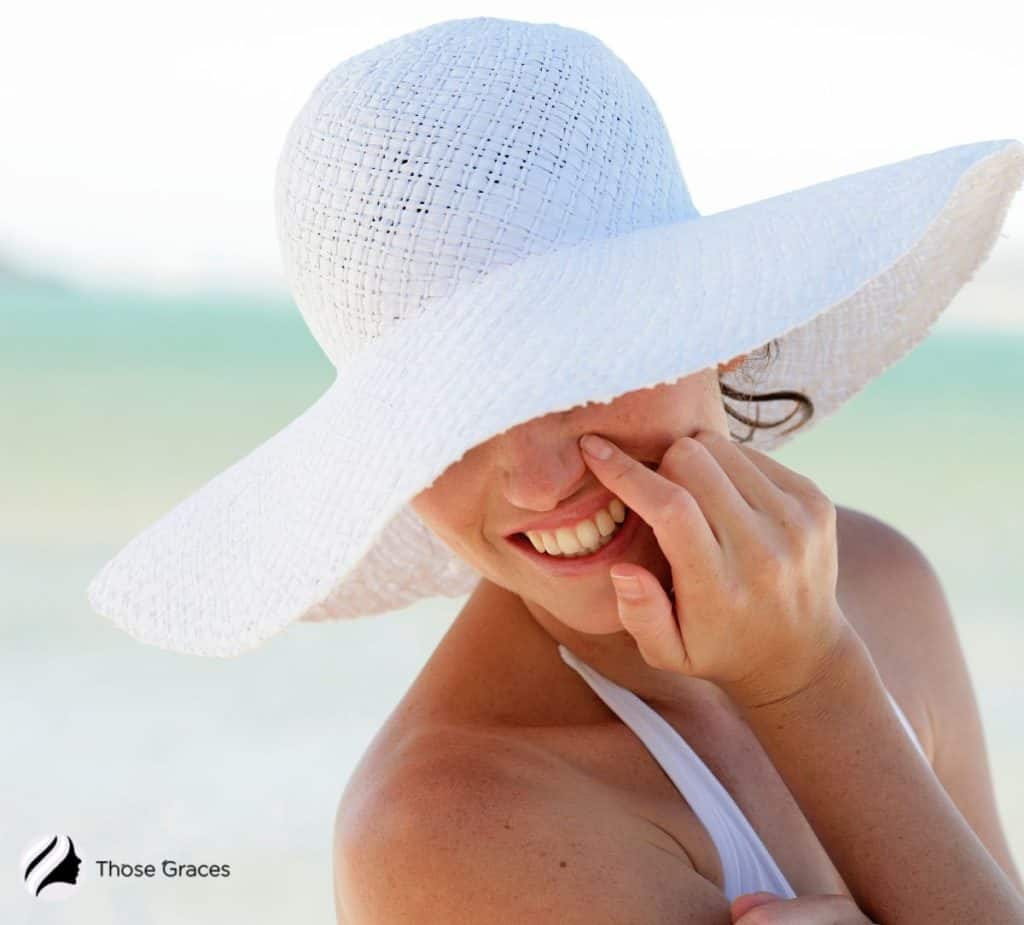 And if you're into micro-needling, the urgency level increases substantially.
You must pay attention to the amount of sun you take for at least one week before and after the treatment.
Namely, this is because of the UV rays, which can severely redden your skin for a prolonged time, and in the worst-case scenario, you can get intolerable skin irritations for months.
If you've already suffered sunburns, you should reschedule your appointment with your dermatologist.
Additionally, you'll want to keep yourself away from as much sunlight as possible for up to a month if you're going to make the most out of the treatment.
Tip 5: Keep Both Yourself and Your Skin Hydrated
It's essential to stay hydrated at all times, but you'll need to pay extra attention after taking micro-needling treatment.
Hydrated skin is beneficial not only for proper regeneration but also for reducing its redness.
To heal your skin faster, you must drink plenty of water.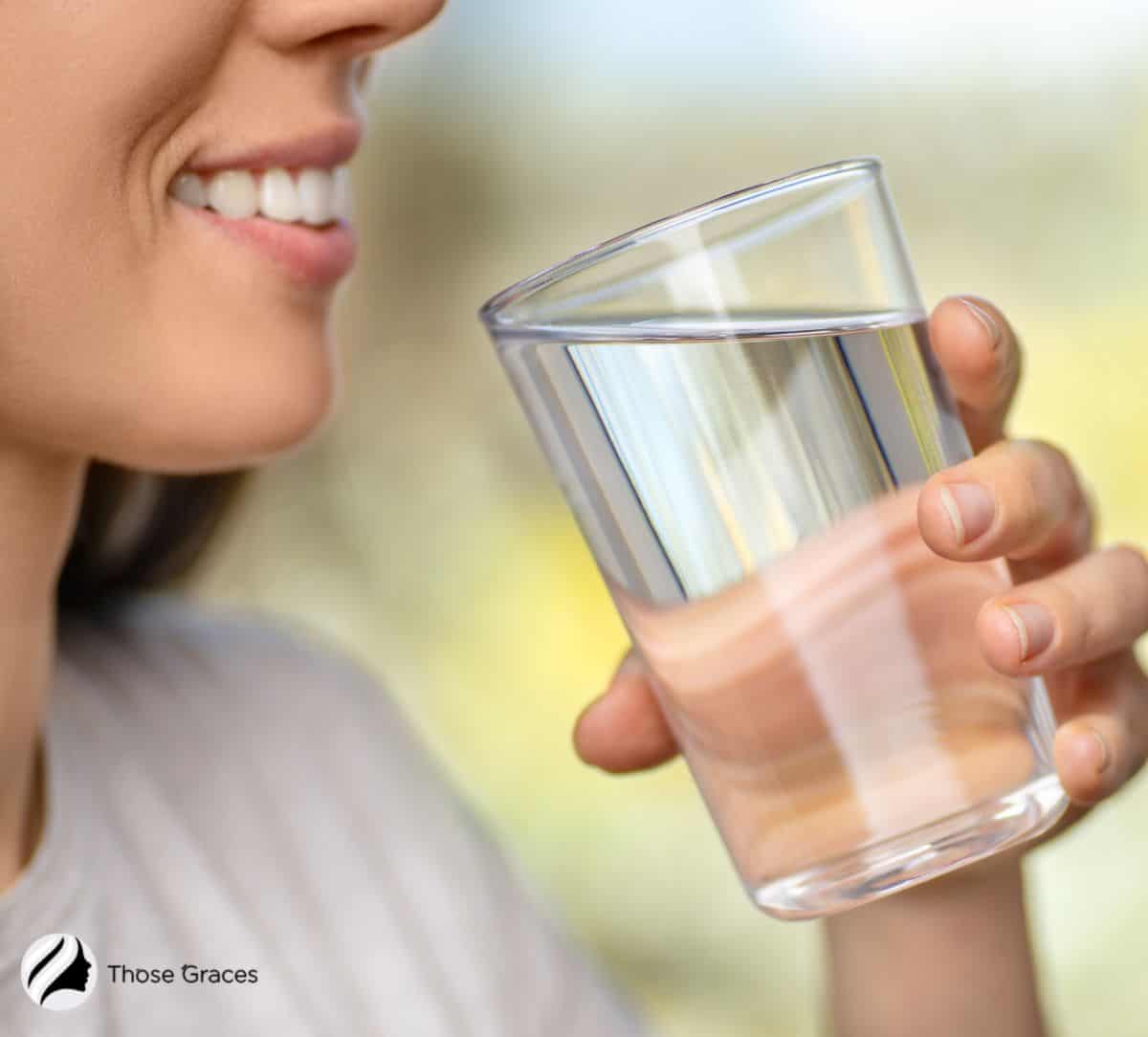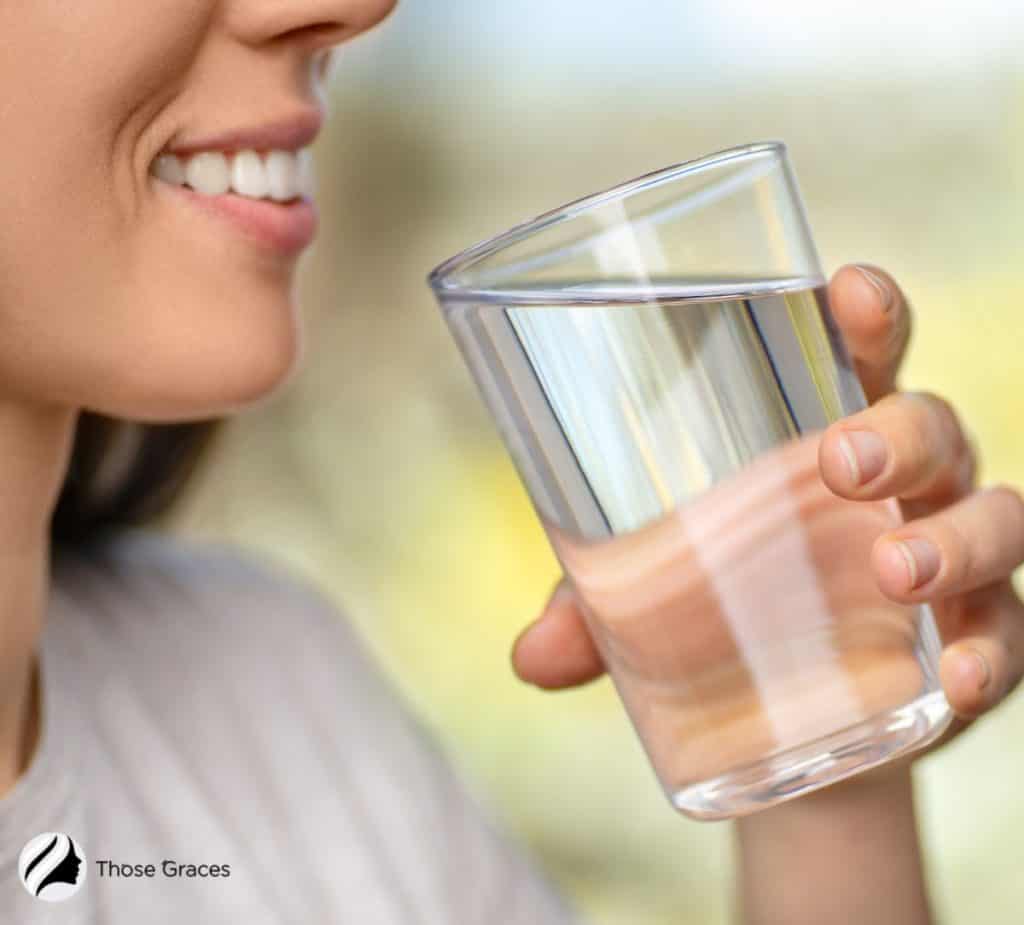 As for the extra attention to your face, you can use a specialized serum like AnteAGE MD.
If you use it with the accelerator, it can immediately soothe your reddened skin while also decreasing irritation.
You'll likely feel your skin much drier than before due to the loss of balance. So, you can also use hyaluronic acid-containing serums for the restoration process.
We also recommend using a ceramide-filled moisturizing lotion once a day to maintain the perfect hydration balance.
Tip 6: Say No to Exfoliation
The more you keep your newly-treated skin away from redundant skin-care products, the better. And that's why you should pause the use of exfoliating goods for the time being.
Avoid physical and chemical exfoliators, including scrubs, retinol, AHA/BHAs, and acne-treating creams while your skin is still healing.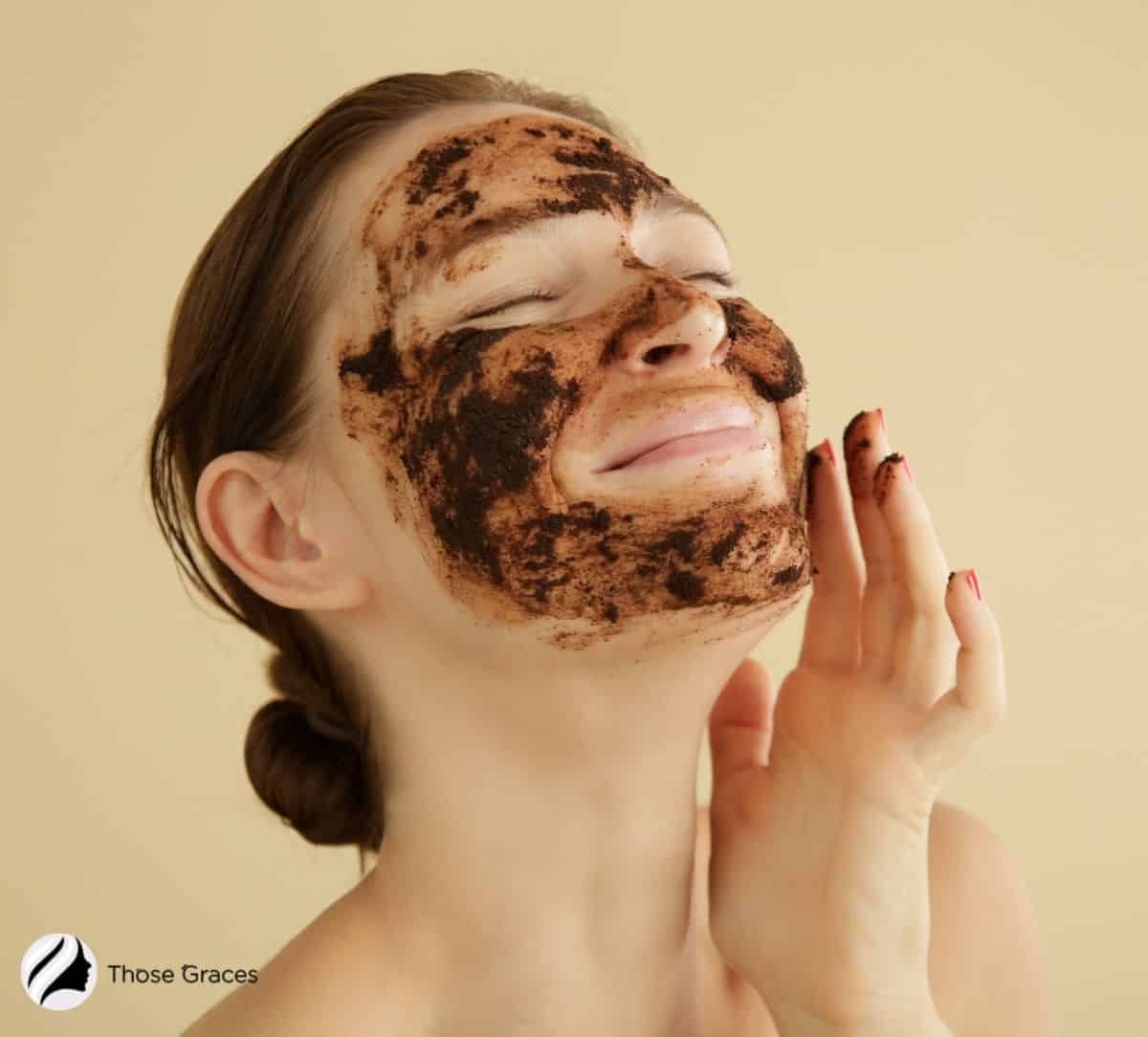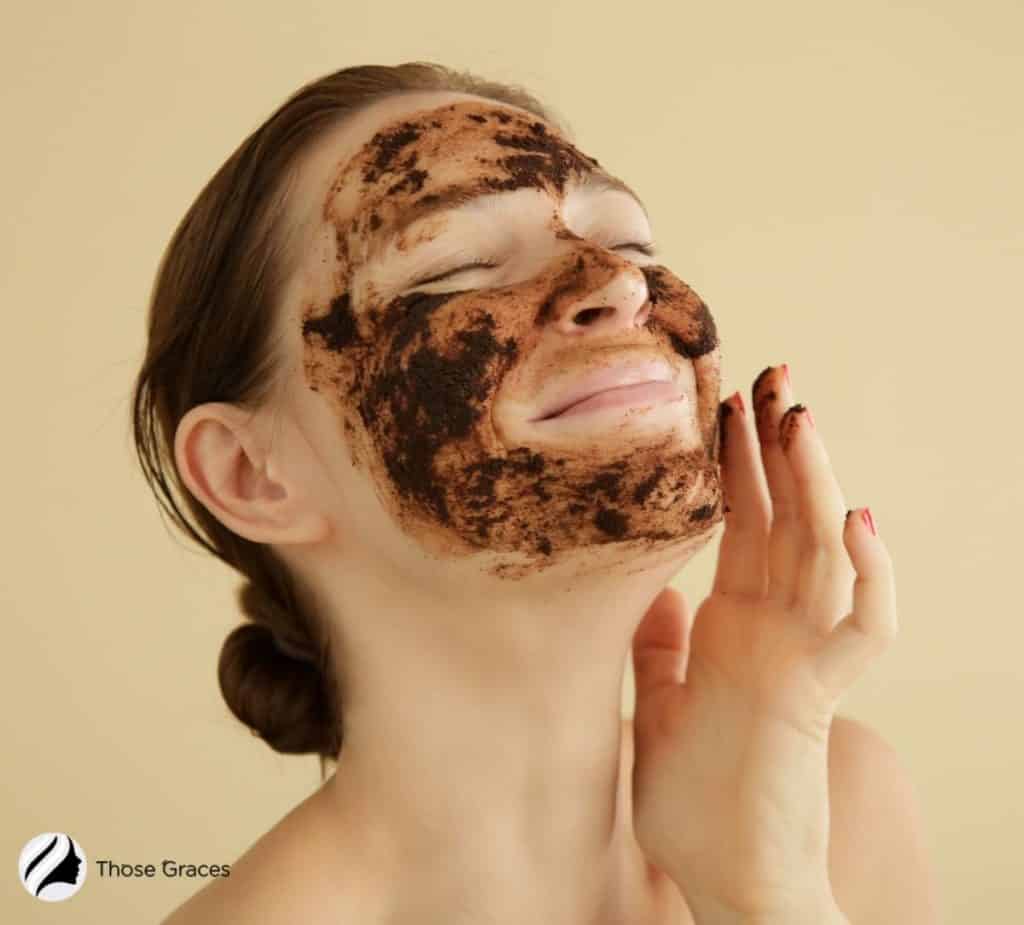 These products can intensify your skin's redness and may even spoil the micro-needling treatment's whole purpose. And before you can resume using them, you must consult your dermatologist.
Tip 7: Alcohol Needs to Wait
Don't forget to stash your booze, for now, both for the redness reduction and the well-being of your skin long term.
Alcohol, a vasodilator, causes the blood vessels under your skin to expand. With the breakage of the blood vessels, this expansion can engender severe redness because of the injury you've just inflicted on your skin. And this excessive redness can entail harsh bruises.
If you don't want your skin to go through such stress, prolong your next drink at least a week before the treatment session and the week following it.
Since alcohols accelerate the possibility of bruises, you'll be off extending the periods than shortening them for further safety.
Tip 8: Take a Break from Exercising
Despite the mental and physical lift that your sweating exercises provide, they can prove to be costly and provoke the redness of your skin as well.
Sweating while working out often causes acne, giving you another reason to stop the gym temporarily.
So, if you were thinking about taking a break from your gym classes, this could be the right time.
Take a break for at least a couple of days after you've received your micro-needling session.
Tip 9: Avoid Your Normal Skincare Regimen
You should avoid your skincare routine and the products that you are using on regular days. We use a variety of items in daily life that contain high-potency chemicals and minerals to revitalize our skin and prevent acne.
After microneedling, we have micro-injuries on our skin. It's a peeled-off surface in a healing process. Your inner sensitive skin is revealed due to abrasion. So, we should give it time to heal.
In this case, we should not use products containing retinol, vitamin C, AHAs, and BHAs. In addition to this, avoid using acids like salicylic acid and lactic acid. It would be best to use mild facewash with organic ingredients during the healing time of the skin.
You can simply stick to your moisturizer that does not contain vitamin C, niacinamide, zinc, etc. To protect yourself from the sun's rays, use sunscreen while keeping the ingredients in mind. Keep your skin hydrated to avoid any inflammation. It will help you a lot to reduce redness.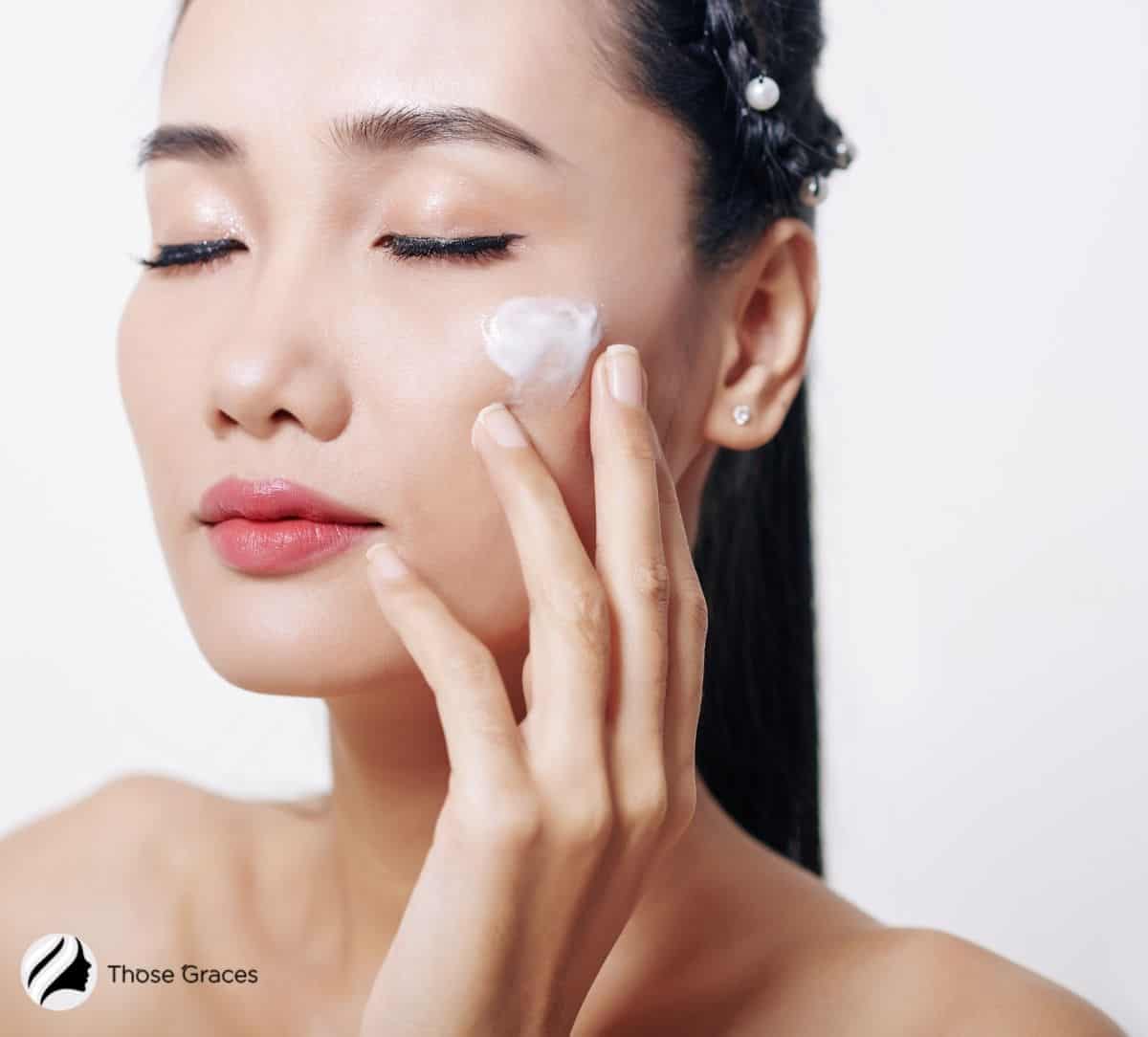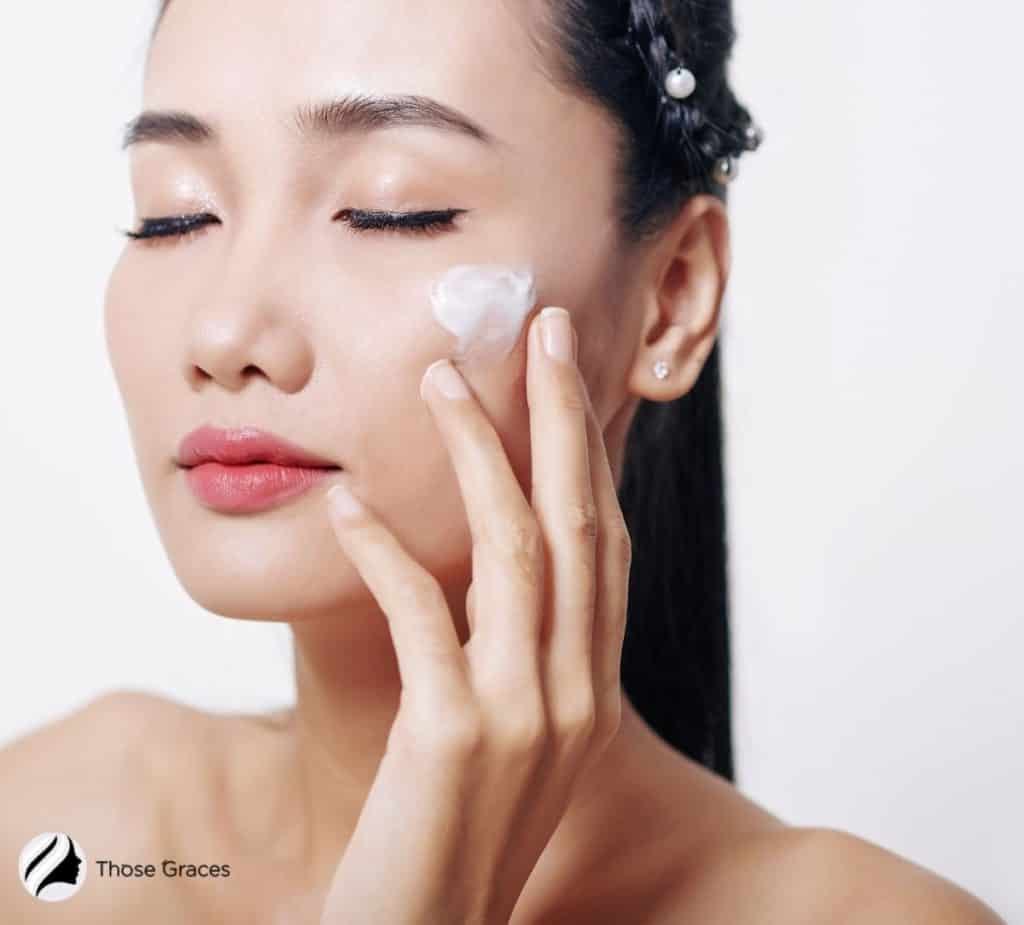 Tip 10: Avoid Makeup
I understand that redness on the skin makes you feel uncomfortable. But never attempt to conceal this redness with layers of foundation and cosmetics. It will turn into a nightmare for you. You have no idea how much makeup is detrimental to your skin health after microneedling. Do not apply any makeup product for up to 2-3 days.
What happens if you put makeup on after microneedling? Microneedling pricks your skin cells. The cells of the skin are in the healing phase. Let them breathe and heal. By applying makeup, you clog your pores, which leads to breakouts.
The situation may worsen further if the chemicals in makeup react with your skin, causing skin allergies. So avoid makeup and stick your mild and gentle moisturizer.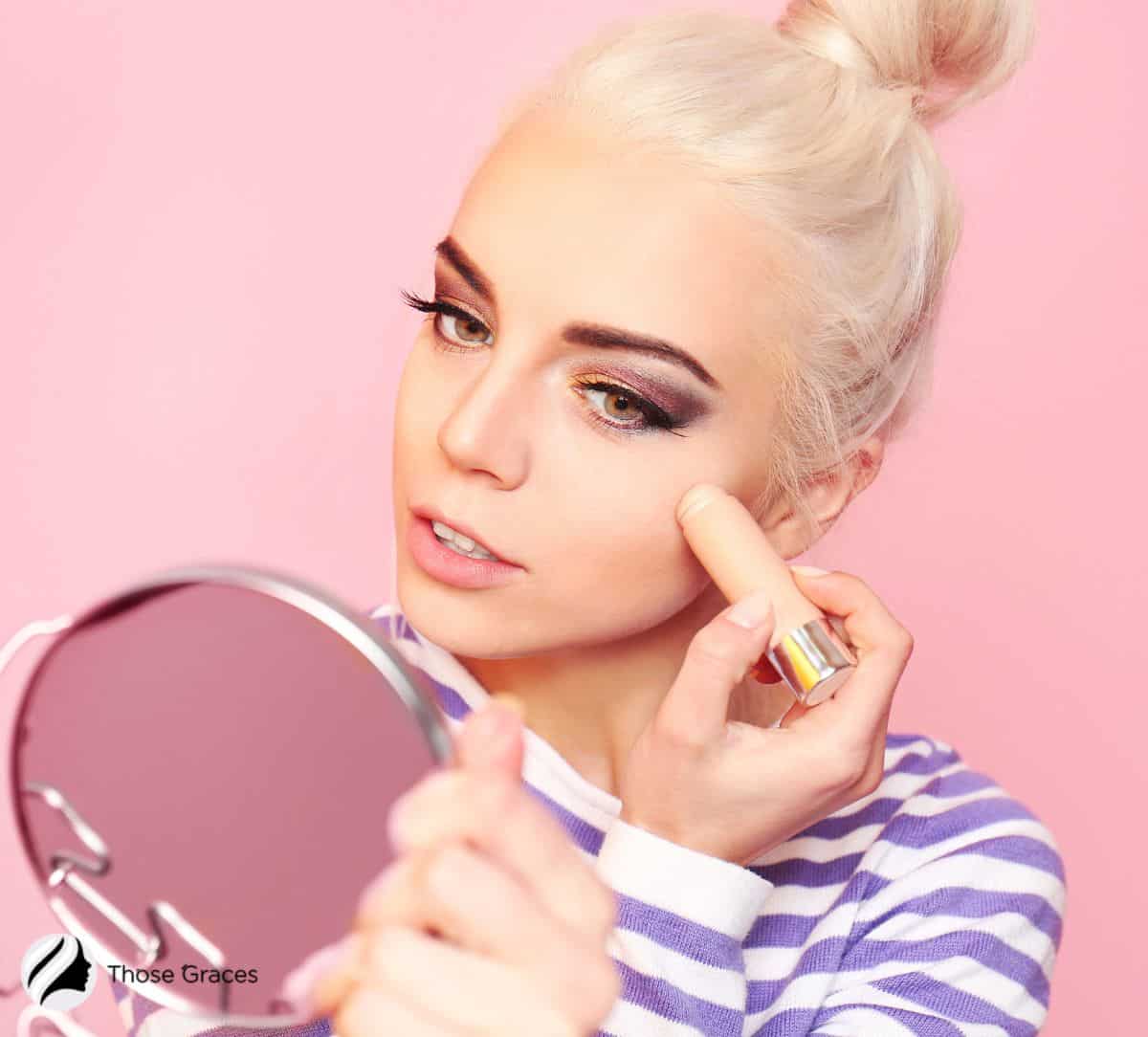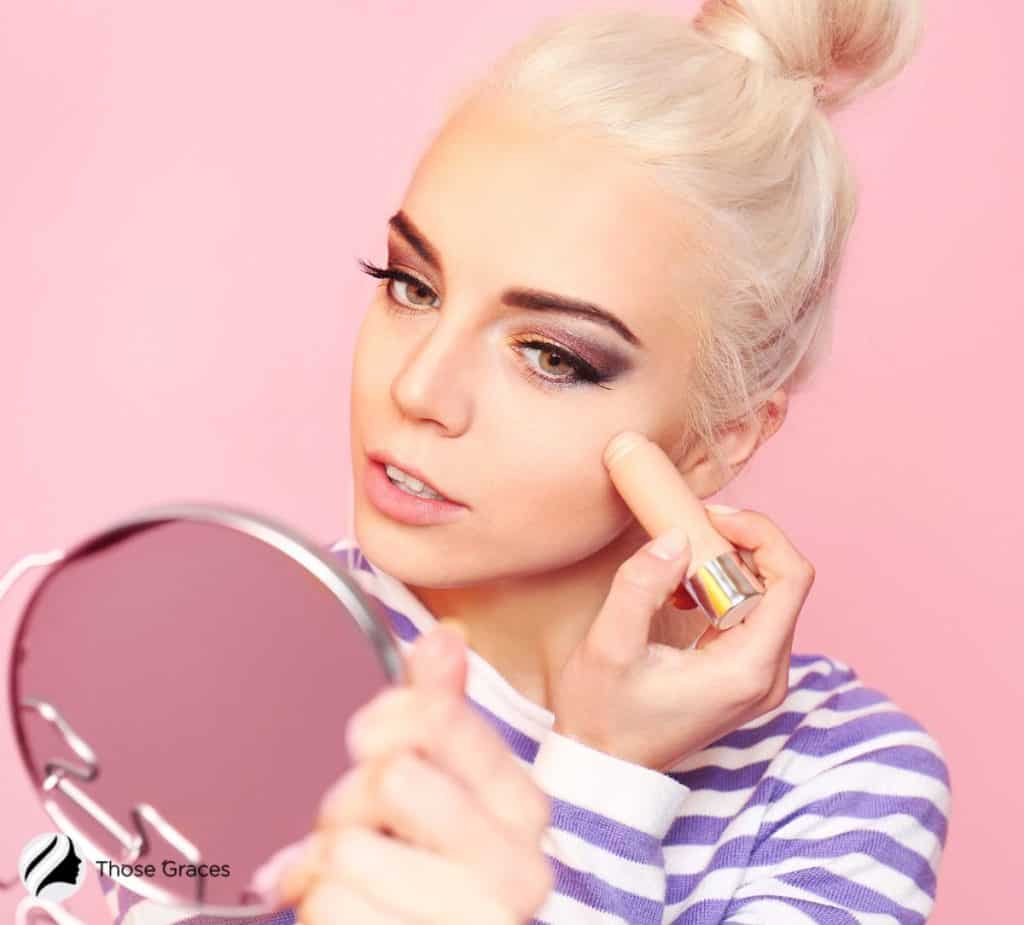 Curious about when you'll see the amazing results of microneedling? Check out my guide on "how long to see results from microneedling" and learn what to expect!
A Few Additional Aftercare Tips for Lifted Skin
Do not use makeup for at least three days.
Use an antioxidant serum to give your treated skin a natural lift.
Avoid the use of cleansing brushes.
Avoid tanning beds.
Remember to wear sunscreen before going out. Make sure it's an SPF 25-graded sunscreen, at least.
Skip swimming (if you do so) for 3-4 days.
When to See a Doctor?
Generally, microneedling does not have significant side effects. It is considered one of the safest cosmetic treatments. However, you should visit a physician if you notice any unusual symptoms or changes.
Ideally, you should return to the same specialist who conducted your microneedling. If you have the symptoms like:
Bruising
Fever
Green or yellow discharge
Excessive bleeding
Extra pain
Allergy
Rashes
For the symptoms mentioned above, you must go and see a doctor.
FAQs
1. How can I speed up the healing process after microneedling?
You can speed up the healing process by following the tip mentioned earlier in this article.
2. Why is my face so red after microneedling?
Microneedles pierce the skin's cells. These needles cause injuries on a micro-level. It is natural for the skin to be red. Simply stay calm and relaxed. It will dissipate within 2-3 days.
3. How long does it take for microneedling marks to go away?
It does not take much longer. It mostly takes 2 – 3 days for marks and redness to vanish.
4. Why is my skin darker after microneedling?
People with sensitive skin types have this type of risk. If microneedling starts causing inflammation and allergy, the body's immune system starts fighting against bacteria and reactions. They trigger the production of melanin, which causes this darker skin.
Final Recommendation
Aftercare is essential for any kind of cosmetic surgery. You can get your ideal results without any side effects if you do your aftercare properly. It even helps to get excellent results in the case of microneedling. I will suggest you follow the guideline provided for aftercare by your dermatologist highly.
Further, these essential tips reduce redness in no time.
Keep your skin hydrated.
Avoid sun exposure
Avoid regular skincare products.
Final Words
Because you can significantly benefit from a micro-needling session, you should throw out the thought of avoiding it out of fear of the redness it may cause.
With all the redness-reduction tips right we've just provided, you should be fine. Thus, now it's time for you to step up and act accordingly for younger-looking skin.
Nevertheless, we are not doctors, so please consult your doctors accordingly before applying any of the above tips.
If you have more tips on how to reduce redness after microneedling, let me know in the comments below!
Resources
1. Skin cancer – Symptoms and causes [Internet]. Mayo Clinic. ; 2020 [cited 2021 Dec 2]. Available from: https://www.mayoclinic.org/diseases-conditions/skin-cancer/symptoms-causes/syc-20377605#:~:text=Skin%20cancer%20%E2%80%94%20the%20abnormal%20growth,squamous%20cell%20carcinoma%20and%20melanoma.
2. Watson K. How to Take Care of Your Skin After Microneedling [Internet]. Healthline. Healthline Media; 2020 [cited 2021 Dec 2]. Available from: https://www.healthline.com/health/beauty-skin-care/microneedling-aftercare#when-to-see-a-doctor
3. Fox J. Microneedling for Hyperpigmentation: Efficacy, Side Effects, and More [Internet]. Derm Collective. 2019 [cited 2021 Dec 2]. Available from: https://dermcollective.com/microneedling-for-hyperpigmentation/
4. Ortonne JP. The effects of ultraviolet exposure on skin melanin pigmentation. The Journal of international medical research [Internet]. J Int Med Res; 2020 [cited 2021 Dec 2];18 Suppl 3. Available from: https://pubmed.ncbi.nlm.nih.gov/2227089/