This is a sponsored post by ViQure. All opinions are mine.
Are you curious about ViQure Professional Laser Hair Removal Machine for home and salon use?
Traditional hair removal solutions didn't work well because of my sensitive skin, so I was excited to try this innovative item.
And let me tell you my experience in one word – OMG!
But for those that want a detailed ViQure machine laser removal review, just keep reading.
P.S. Don't miss this:
Key Takeaways
ViQure employs professionals to create personalized and efficient solutions for their customers.
808nm diode laser hair removal machines are one of the best for removing unwanted hair without damaging skin.
Don't forget to use the TG130 discount code to get $130 off the current price.
Before I get to my detailed review, let me introduce the company. ViQure produces innovative medical-grade products for its customers.
Its team of over 400 dedicated R&D engineers has designed and developed over 110 devices. Its mission is to make healthcare more comfortable and accessible.
And now, let's see what features its innovative Diode Laser Remover has.
Features & Attributes
ViQure Professional 808nm laser hair removal device features cutting-edge technology to ensure complete hair removal, rejuvenated skin, and virtually pain-free treatment.
It's made from medical plastic for durability, measures 31x 27x 9 cm (12.2″ x 10.6″x 3.5″), and weighs 5.5 pounds. The device has two parts – a handle and a main body.
The device operates at a wavelength of 808nm, the gold standard for laser treatments. Besides removing unwanted hair, it tightens loose skin and improves skin tone.
Other notable features include:
A 3.5-inch LCD touch screen
Up to 5,000,000 Shots
Customizable treatment solutions
Compact design for use at home or a salon
Cools the epidermis down to 8°~10° during treatment
Suitable for all skin types and different body parts
It produces three times more energy than other at-home hair removal devices
What's in the Box?
As you can see from the pictures, ViQure sends its products in a beautiful box. I didn't have any issues opening the box and found everything inside well-packed and without damage:
Laser diode device for hair removal
Treatment handle
Protective gear – therapy glasses/ goggles
Power cable
User guide
While you're here, don't forget to give our articles a peek – one about the "tattoo removal machine cost" (hey, no more ink regrets!) and another on the "best RF machine for home use" (hello, spa-like treatment at home!). You wouldn't want to miss these!
Now, let's talk about how this hair removal device works.
How Does it Work?
As experts from Mayo Clinic explain,
"Laser hair removal is a medical procedure that uses a concentrated beam of light (laser) to remove unwanted hair." (1)
When you use ViQure's laser remover, it emits light, which melanin absorbs. The light turns into heat that damages the hair follicles to inhibit hair growth.
I was worried about it damaging the rest of the skin, but this permanent hair remover did an excellent job, thanks to 808mn diode technology.
A friend with dark skin also tried ViQuire's 808 nm diode laser technology and was impressed by the overall results.
But is the device easy to use? Here are my thoughts.
Is ViQure's Laser Hair Removal Machine Easy to Use?
You can customize your treatment with three energy modes and several frequency settings, so it took me a few tries to get the hangout.
But the interface is user-friendly, and the manual provides excellent instructions about safely starting and using the device.
Moreover, you need to press the key switch to turn on/off the machine.
Watch this video for a demonstration:
And keep reading to discover the other benefits of this innovative hair-removal machine.
Pros and Cons of ViQure Professional Laser Hair Removal Machine
I can say the benefits surpass its drawbacks after using ViQure Professional diode laser hair removal for a few weeks. Keep reading for more information, or check the table below.
| | |
| --- | --- |
| Pros | Cons |
| Effective and long-lasting | Requires cooling gel for optimal usage |
| 2-in-1 combo | Requires some preparation before use |
| Ergonomic handle | |
| User-friendly interface | |
| Portable, compact, and easy to use | |
| Free shipping | |
| Suitable for all skin types and body parts | |
Benefits of ViQure Professional Laser Hair Removal Machine
After using ViQure Professional diode laser hair removal for a few weeks, here are some of the benefits that I liked the most:
Excellent results with a few treatments, thanks to the high energy density output. Just look at this before and after pictures.
The treatment wasn't painful, and the hair removal technology didn't damage my skin or cause any reactions.
Functions as a hair removal laser device and skin rejuvenator
Large spot size for quick and efficient body hair removal
You can use it on various body parts, so you don't need another device to get rid of facial hair
Suitable for light and darker skin types
Free shipping with one year of warranty
30 days return policy
Ideal for home or hair salon use
FDA-approved permanent solution
Drawbacks of ViQure Professional Diode Laser Machine
While I'm happy with the overall performance of the ViQure Professional Diode Laser Machine for hair removal, here are a couple of drawbacks to consider:
You need to shave your visible hair first.
Requires cooling gel for optimal usage. And the cooling gel is not included.
But how does ViQure's laser hair removal compare with similar products? You'd be surprised.
How Does it Compare to Other Permanent Hair Removal Devices?
I've used a couple of laser diode machines for unwanted hair removal, so ViQuire has several benefits over them:
It's well-built, long-lasting, and weighs less than salon-grade machines.
It takes less time than other laser hair removal devices.
You don't need anyone to help you with the laser treatment – the ergonomic handle allows you to reach almost any body part.
Here's another mini-review:
FAQs
What is the laser diode?
The laser diode is a de-focused laser, normally using the wavelength of 808 nm for laser hair removal. These devices emit a monochromatic light beam able to reach the hair bulb selectively and hit it with heat without damaging the surrounding tissue. The laser light affects only the melanin of the bulb, destroying it.
What is the service life of the ViQure diode laser hair removal machine?
5,000,000 shots. ViQure DepiMini laser chip is from Coherent (Leader in laser solution for more than 50 years), which can support up to 5,000,000 shots and concentrated energy for optimal results. The best choice for a family and beauty salon.
Which parts of my body can ViQure diode laser hair removal be used?
Usually, removal devices for home use can treat type I~ type IV skin types (refer to the Fitzpatrick Skin Type Scale). ViQure DepiMini is safe, effective, and pain-free for permanent hair removal on any unwanted hair removal on different body parts, like the face, armpits, arms, chest, back, bikini and legs.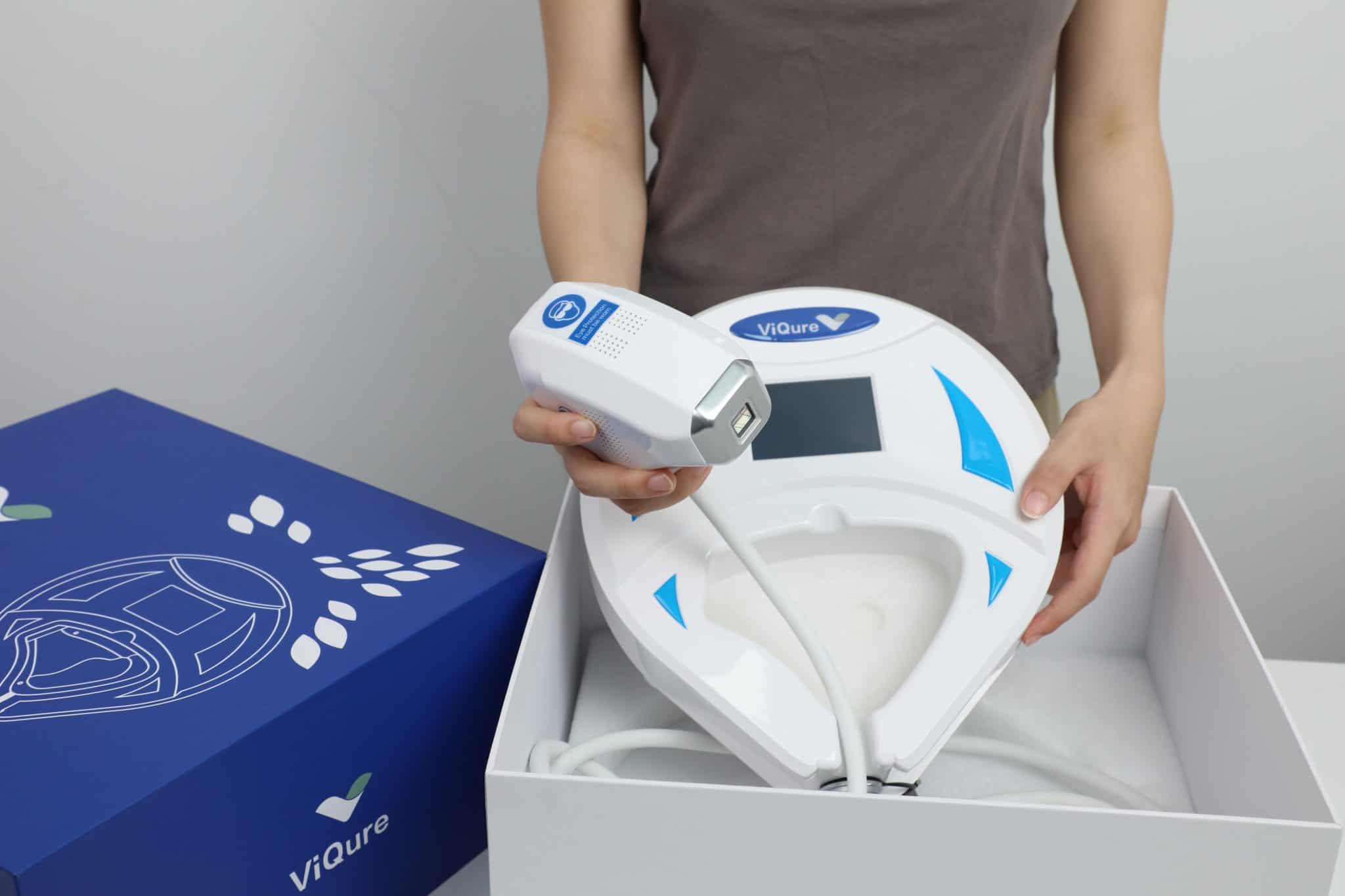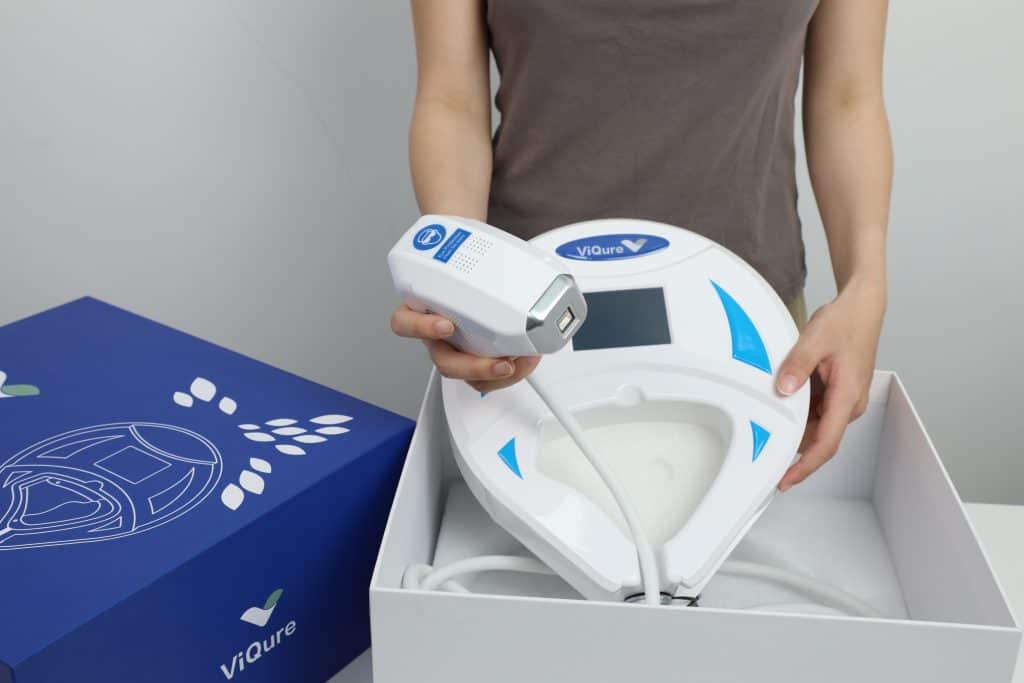 ViQure Professional 808 Nm Diode Laser Hair Removal Machine
Final Thoughts
I highly recommend ViQure Professional 808 Nm Diode Laser Hair Removal Machine for Home and Salon Use. It's user-friendly, safe, and effective.
Moreover, it's an excellent choice for skin rejuvenation. After a few weeks of treatment, I saw a visible improvement in my skin tone and got rid of acne.
Don't forget to use the TG130 discount coupon to get $130 off the current price!
What do you think about ViQure Professional Hair Removal Machine? Have you ever used such a device? Share your thoughts in the comments.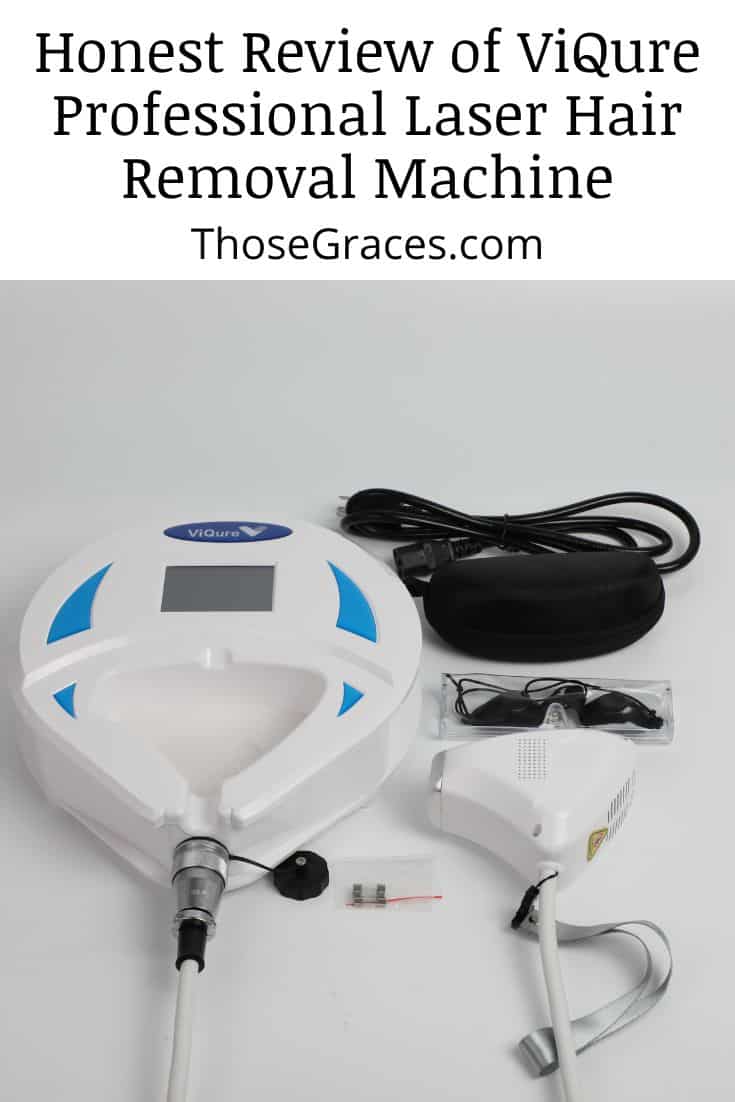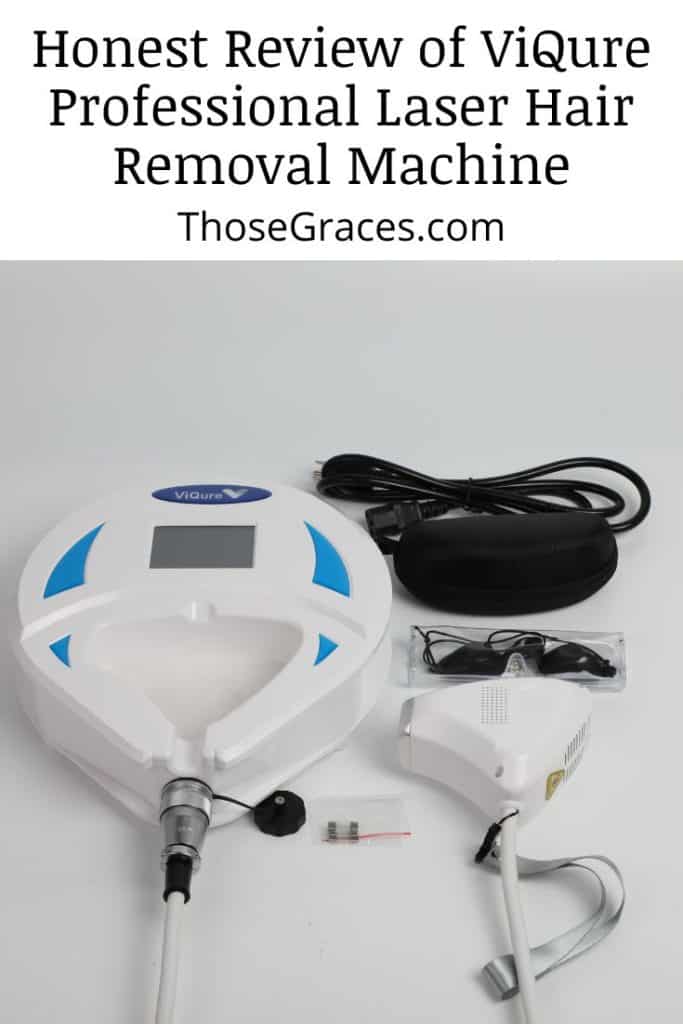 Resources:
1. Laser hair removal – Mayo Clinic [Internet]. Mayoclinic.org. 2018. Available from: https://www.mayoclinic.org/tests-procedures/laser-hair-removal/about/pac-20394555