Looking for some amazing Take Me Back to Brazil looks for some inspo on how to use BH Cosmetics trendy eyeshadow palette?
The TMBTB Palette was a hit for many makeup artists, and for good reason!
The pigmented colors of this rich palette allow you to recreate the spirit of Rio's Carnivals.
From passionate pinks to midnight purples, you can create both colorful and subtle looks of your choice.
If you're not sure what we're talking about, check below for a side-by-side comparison of the two versions, then read on for a deep dive into the most beautiful "Take Me Back to Brazil" looks!
FYI, this post contains affiliate links. If you make a purchase through these links, we earn a small commission at no extra charge to you.
Preview
Palette Name
BH Cosmetics Eyeshadow Palette, Take Me Back To Brazil, Rio Edition
bh Cosmetics, 35 Color Eyeshadow Palette, Take Me Back To Brazil, Pressed Pigment, 8.3 oz
Top Benefit
Original TMBTB Palette with richly pigmented high-shine shadows
Highly pigmented long lasting shadow
Preview
Palette Name
BH Cosmetics Eyeshadow Palette, Take Me Back To Brazil, Rio Edition
Top Benefit
Original TMBTB Palette with richly pigmented high-shine shadows
Preview
Palette Name
bh Cosmetics, 35 Color Eyeshadow Palette, Take Me Back To Brazil, Pressed Pigment, 8.3 oz
Top Benefit
Highly pigmented long lasting shadow
10 Exciting Take Me Back to Brazil Looks
All makeup enthusiasts always look for inspiration for their makeup, and what can be the best inspiration if not the Carnivals of Rio?
The BH Cosmetics company created a stunning eyeshadow palette for this occasion. This colorful palette has rich pigmentation, allowing you to create colorful makeup and brighten your day.
As you saw above, there are two versions. Both come with 35 pressed-pigmented colors so that you can play around and make stunning eye looks.
The only major difference is the finish: one is shiny and the other matte.
Thanks to these mesmerizing colors, you will create impressive results, even if you are not a pro-MUA.
1. Sunset over the Atlantic
This stunning look by Danielle Claire gives sunset vibes from the Atlantic Ocean. The perfectly combined and blended colors make you stare at her eyes and daydream all day long.
You can get the most amazing looks from this palette if you love vivid makeup looks.
2. Rainbow Eyes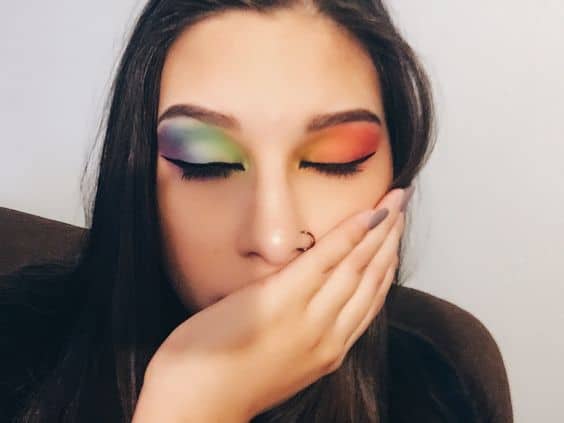 Just like this rainbow palette, Sarah Olivia Rose Behrens created a rainbow look on her eyelids. And the result is Stunning!
Thanks to this pressed pigment palette, the colors on her eyes pop up and show how beautiful her makeup is. So whenever you are in doubt to choose which color to use, use them all!
3. Limey Green
Mixing and blending all the green colors of the Take me back to Brazil palette, Mimi, a makeup enthusiast from California, created this gorgeous limey look.
The bright green colors just beg you to go and get a mojito from a club in Rio and dance salsa till your feet hurt!
4. Ocean Waves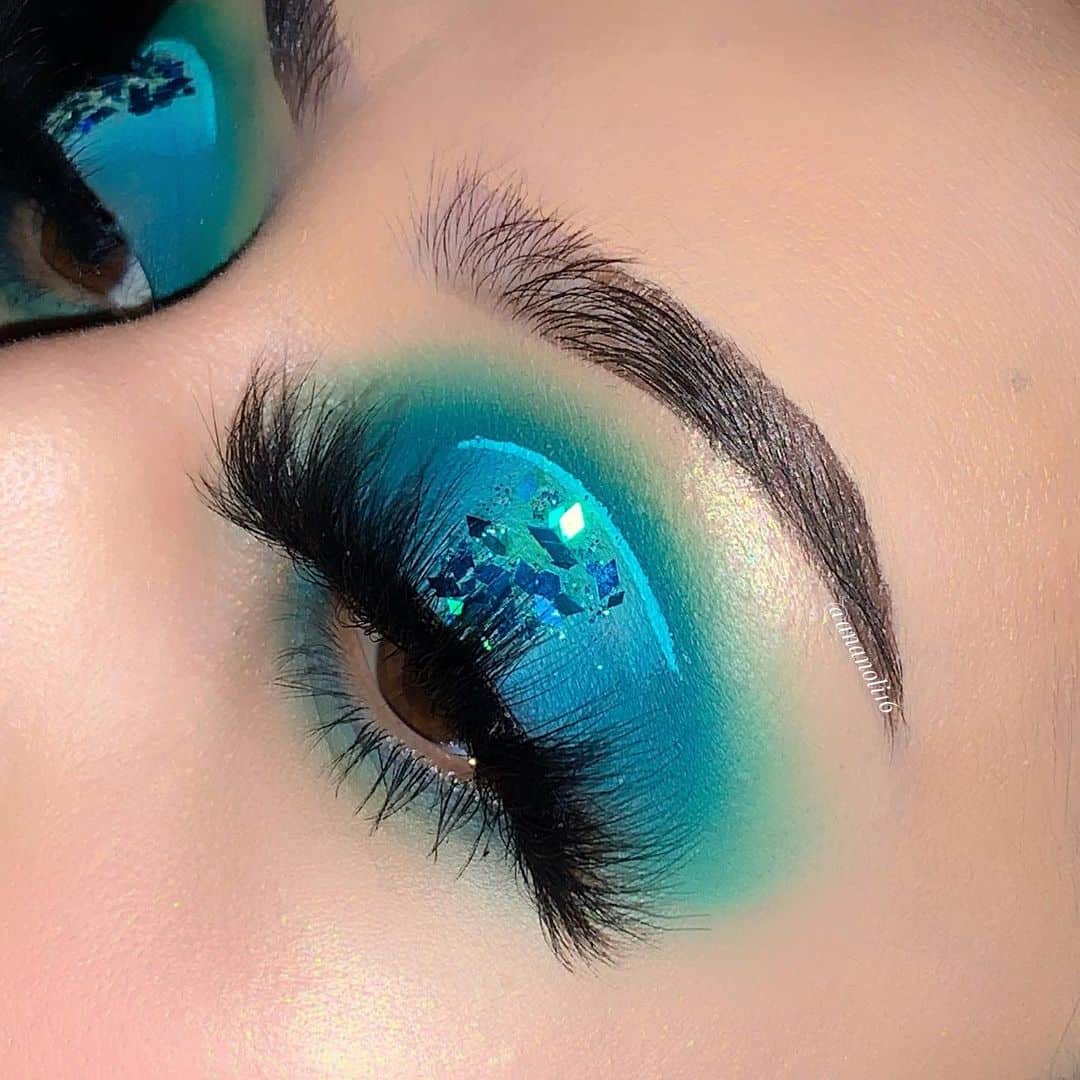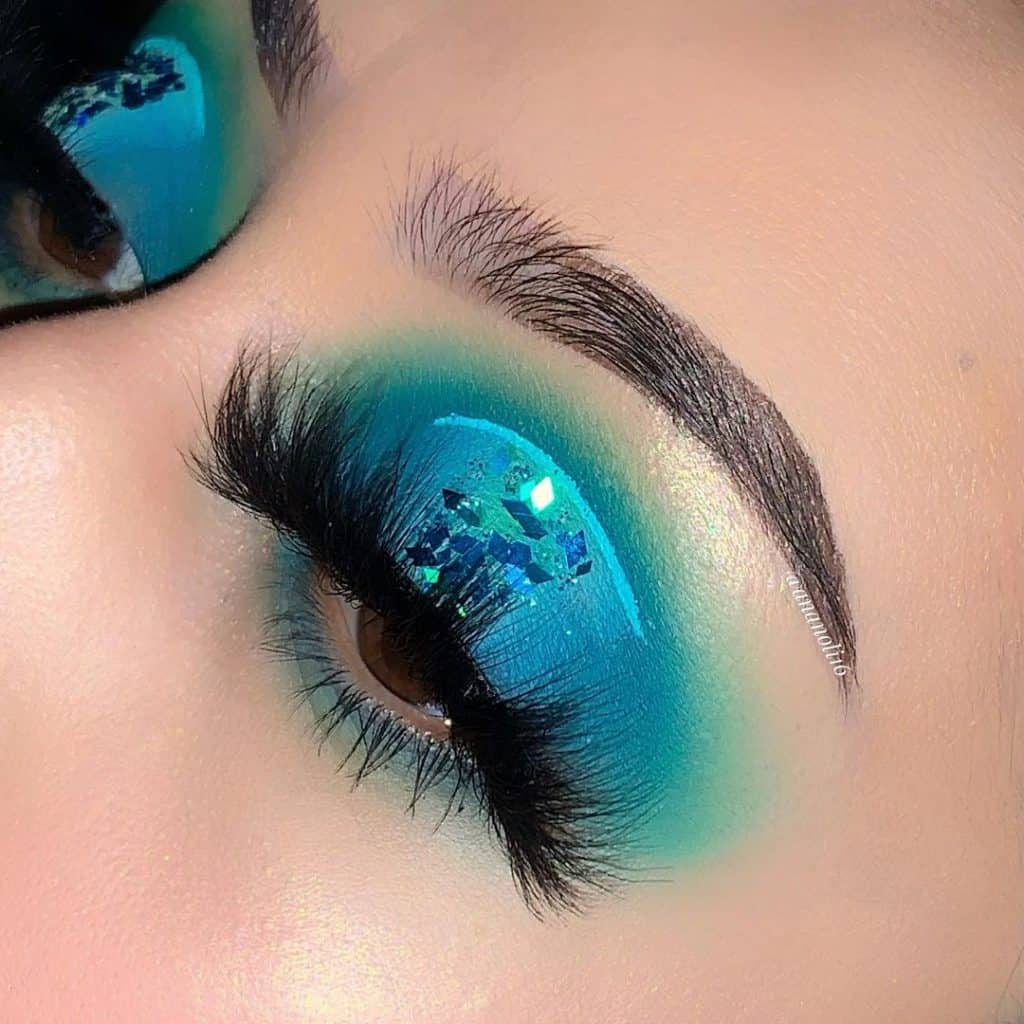 The ocean mermaid vibes, coming from the gorgeous @ananoli16's makeup look, are something out of this world. The Brazil Eyeshadow Palette helps you wear your makeup with confidence and fierce.
The blue colors in this palette not only make your eyes look gorgeous but also help you bring ocean vibes.
5. Pretty in Pink
The color combo of pink and purple gives you festival vibes. The stunning makeup look from @Kathrinxbeauty seems so effortless and extraordinary.
After seeing this look, I want to grab my own Take me back to Brazil palette and start to recreate this astonishing look!
Check: How To Use Real Techniques Miracle Sponge
6. Sexy Peacock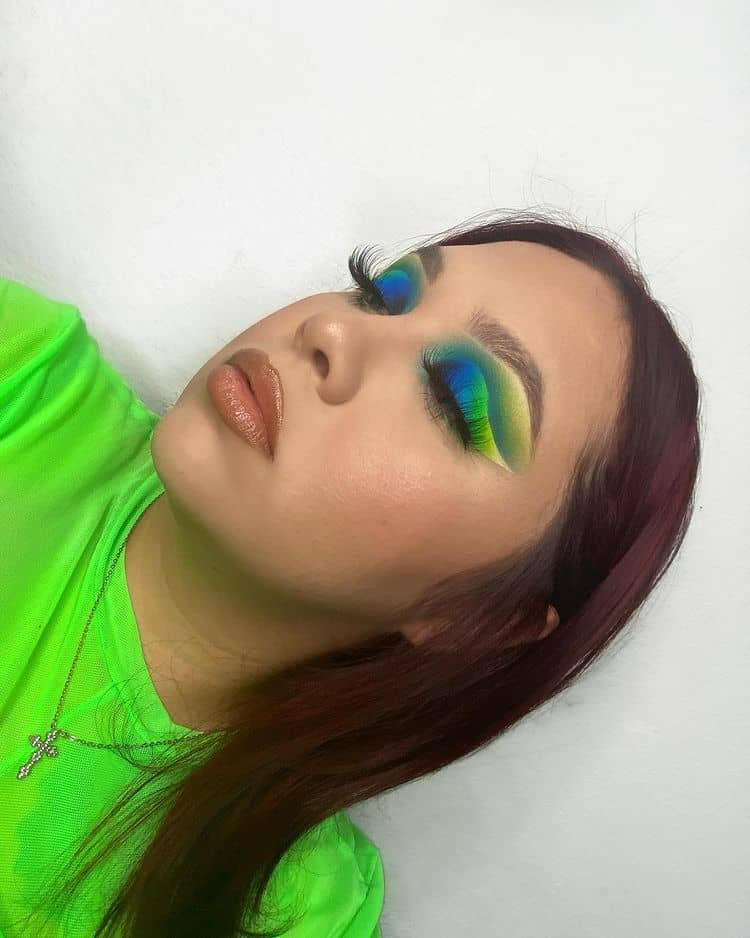 The combination of blue and green is another astounding mix for a remarkable makeup look. We get sexy peacock train vibes from this amazing look of @glambyagnesss.
The bright cut crease will definitely grab everyone's attention. The pigmentation of these two colors is something marvelous. Just want to endlessly stare at them.
7. Colorful Glam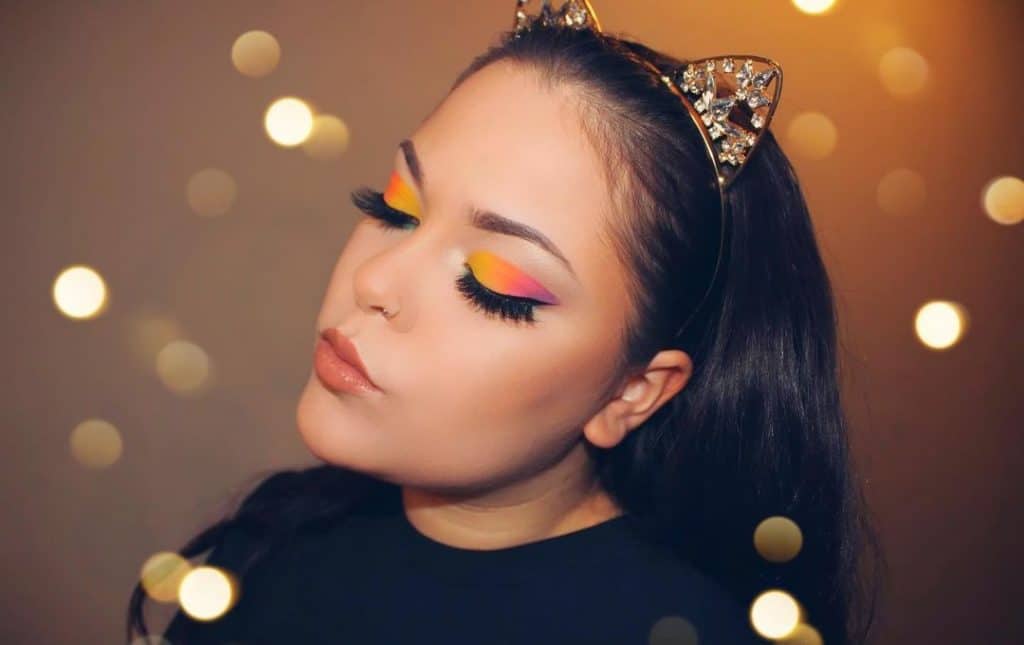 This talented makeup artist @paola_burtonn created a colorful and bright look with yellow, pink, orange, and purple colors from Brazil Palette BH Cosmetics.
We are loving this beautiful eye makeup look that shows how amazingly blended these colors are. It gives full glam vibes.
8. Purple Goddess
The perfect combination of purple colors from the stunning 35-color eyeshadow palette will give you this elegant and sleek look.
With the captivating purple cut crease, you will get the full glam and feel like a goddess wherever you go. Smize with your eyes and be confident in purple. It will look great on you!
9. Coral Dream
This next look shows the softer side of the TMBTB palate, with subtler applications that are perfect for a daytime look.
The MAU combined the red and orange colors from the palette to create a soft coral look, and we absolutely love it!
10. Blending Perfection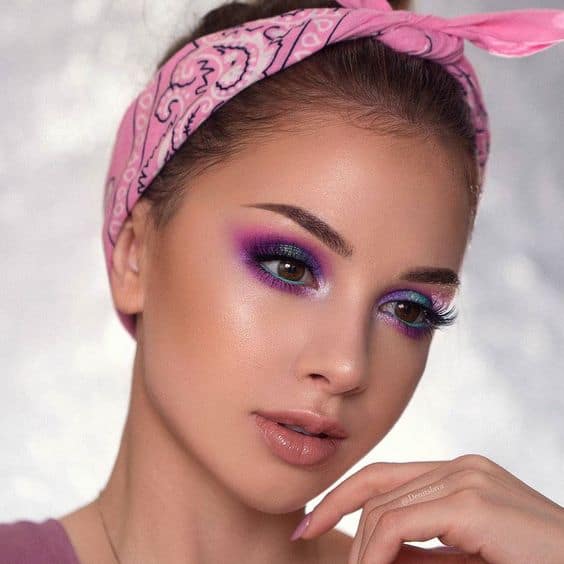 And last but not least, this perfect eye makeup from the gorgeous makeup artist @denitslava. Her blending technique made her eyes look dreamy and so soft.
The pink, blue, and purple look amazing together. This is what we call the definition of blending, and this look gives us major festival vibes.
If you still hesitate whether you need this palette or not, you definitely need it!
Trying bright and colorful shades is always scary at first, but the results are always beautiful and camera-ready.
In fact, that's one of our top tips in our guide on how to take makeup pictures like a pro!
The Take Me Back to Brazil is an excellent palette for those who love colors.
Leave your friends speechless with your mesmerizing looks by this stunning palette.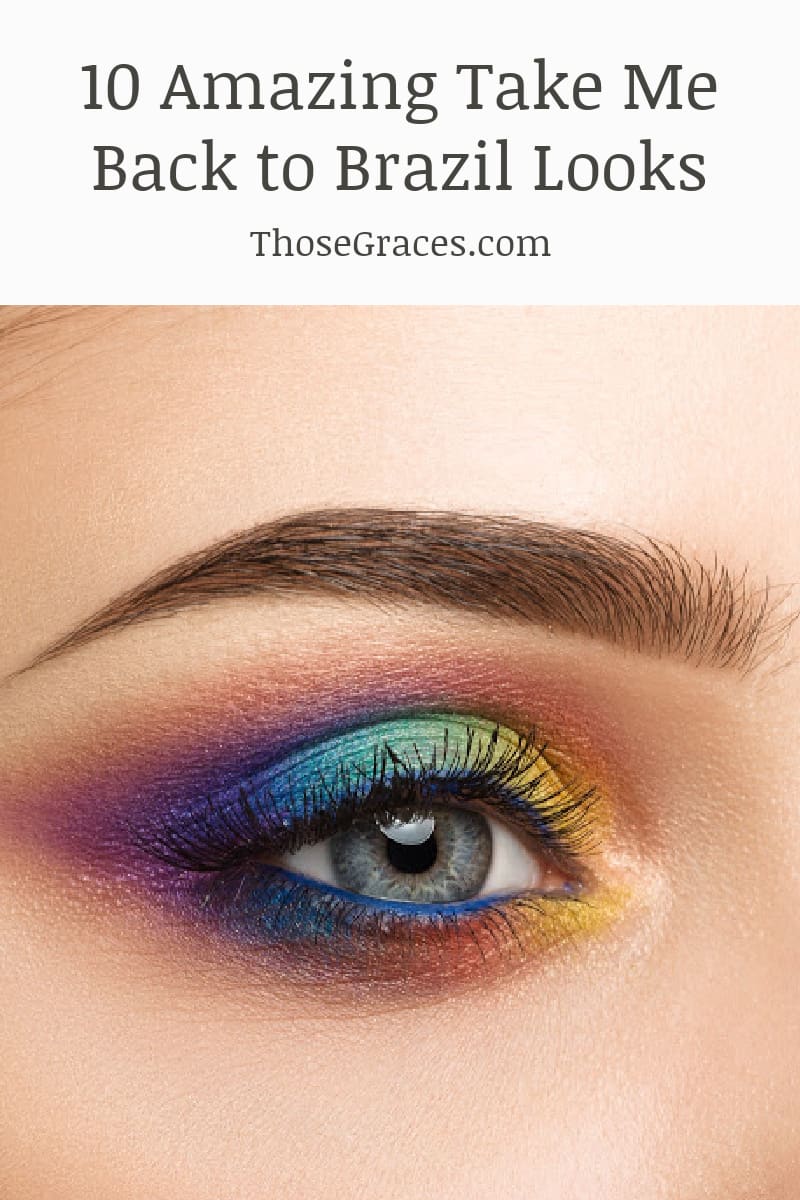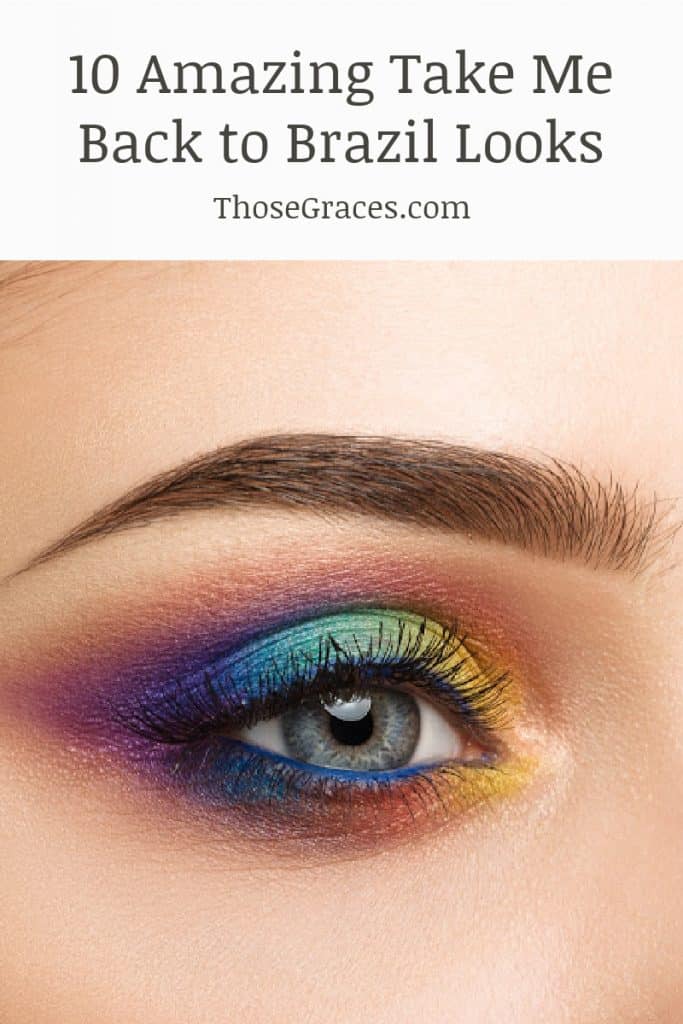 What are your favorite Take Me Back to Brazil looks using BH's popular palate? Share below!