Is your hair looking lifeless and frizzy after blow-drying? You're probably making these mistakes.
By avoiding these 5 common blow-drying mistakes, you can ensure your hair stays healthy and stunning.
Want to keep your hair healthy while blow-drying it? Read on!
Key Takeaways:
Invest in a high-quality blow-dryer to protect your hair from damage and achieve better results.
Avoid brushing wet hair if you have straight hair. This can cause tension, damage, and breakage.
Don't leave your hair in a towel for too long. Instead, use a clean t-shirt to remove excess water gently.
Always use a heat protectant spray before blow-drying to prevent severe damage. Apply it section by section for even coverage.
Start blow-drying from the front and top sections, as they are more challenging. Focus on drying the roots first.
5 Mistakes To Avoid When Blow-Drying Your Hair
Wet hair and heat don't mix well. Applying heat to wet hair can seriously damage your locks, so make sure your hair is damp before using a blow dryer.
I know a blow dryer can be a lifesaver when you're in a rush and must head outside right after a shower.
But the blow-drying mistakes I will share below can cost your hair health.
1. Using a Low Quality or Cheap Blow-Dryer
Budget hair tools often fall short when it comes to quality. While they may save you some money initially, they often fail to deliver the needed performance.
Cheap hair products and tools can be inefficient and, sometimes, even damaging to your hair. But opting for a budget blow-dryer can be OK if you're not a frequent user.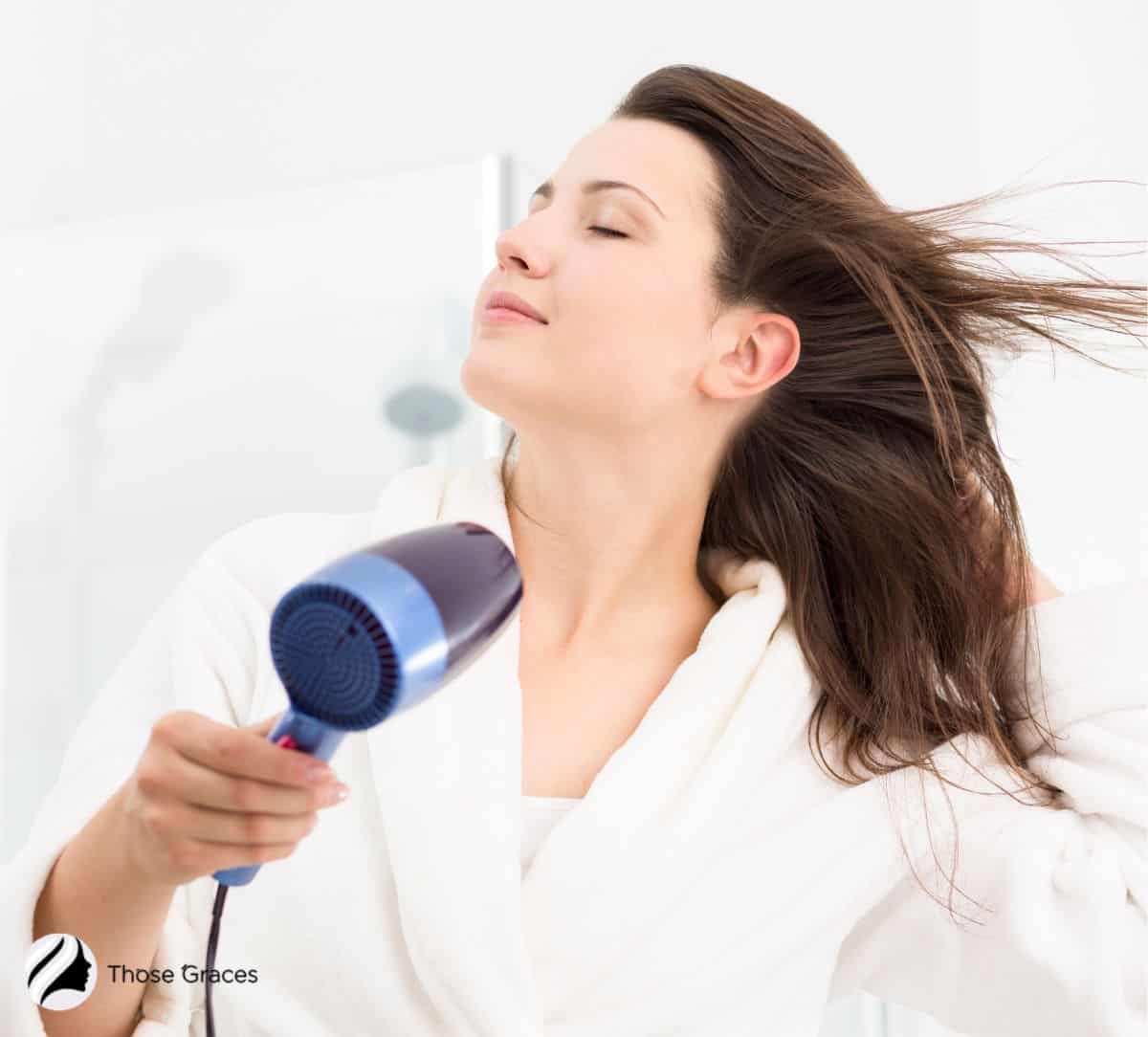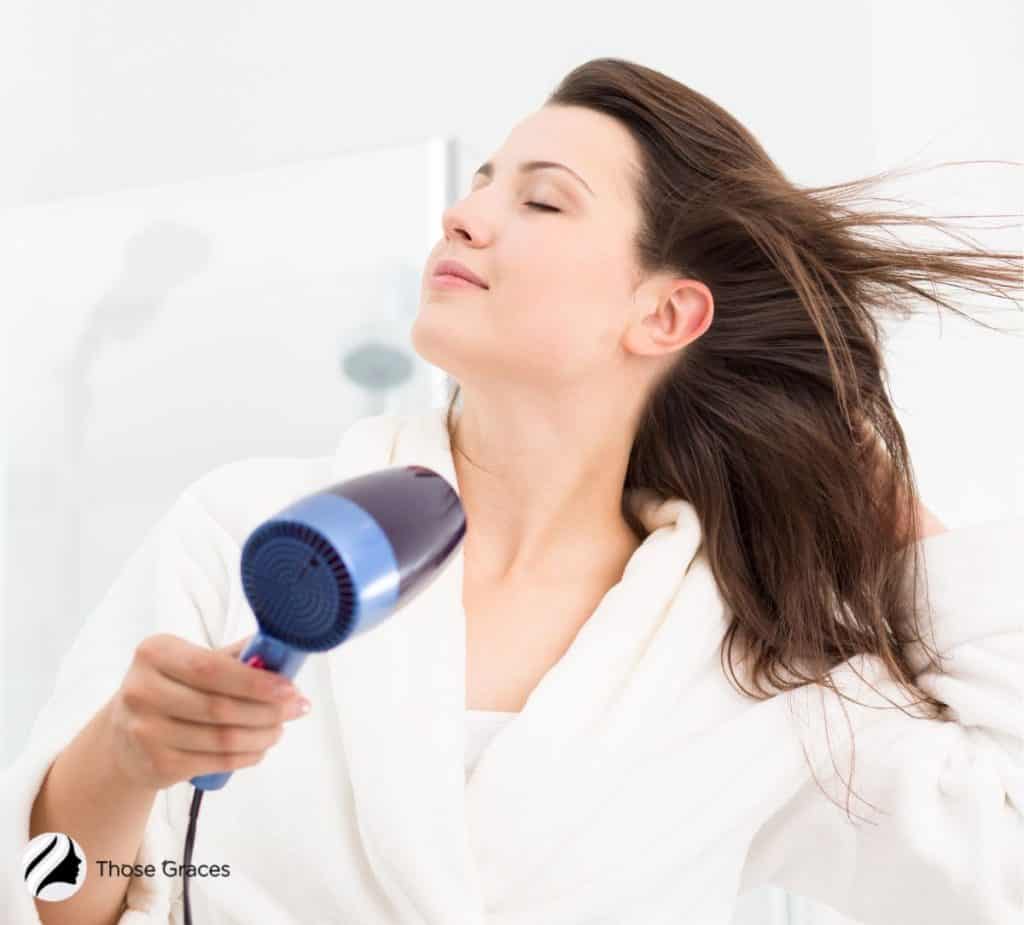 If blow-drying is a regular step in your routine or you have coarse or thicker hair, investing in a high-quality blow-dryer is essential.
Consider options like the Dyson Supersonic Hair Dryer, Harry Josh Pro Dryer 2000, or the BIO IONIC Gold Pro Dryer (more affordable than the first two).
These expensive yet high-quality blow-dryers have features like multiple heat settings, cool shot functionality, ionic air technology, and powerful performance.
When considering "hair dryer vs air dry", each has its merits. While blow-drying provides controlled styling and quick drying, air drying is gentler on the hair, reducing potential heat damage.
If you're contemplating alternatives to blow drying hair, think about allowing your hair to air dry most of the way and then finish with the dryer for styling, or explore heat-free styling techniques.
They provide extra protection, keeping your hair from getting frizzy, damaged, or experiencing other harm.
It's a worthwhile investment when you compare the price range of $50–$100 for these superior blow-dryers to their benefits.
Don't compromise the health and beauty of your hair only to save a few bucks.
2. Brushing Wet, Straight Hair and Dry, Curly Hair
Brushing wet hair is a big no-no for people with straight hair (1).
Brushing straight hair while it's still wet puts excessive tension on the strands, leading to damage and breakage. It's a mistake you want to avoid.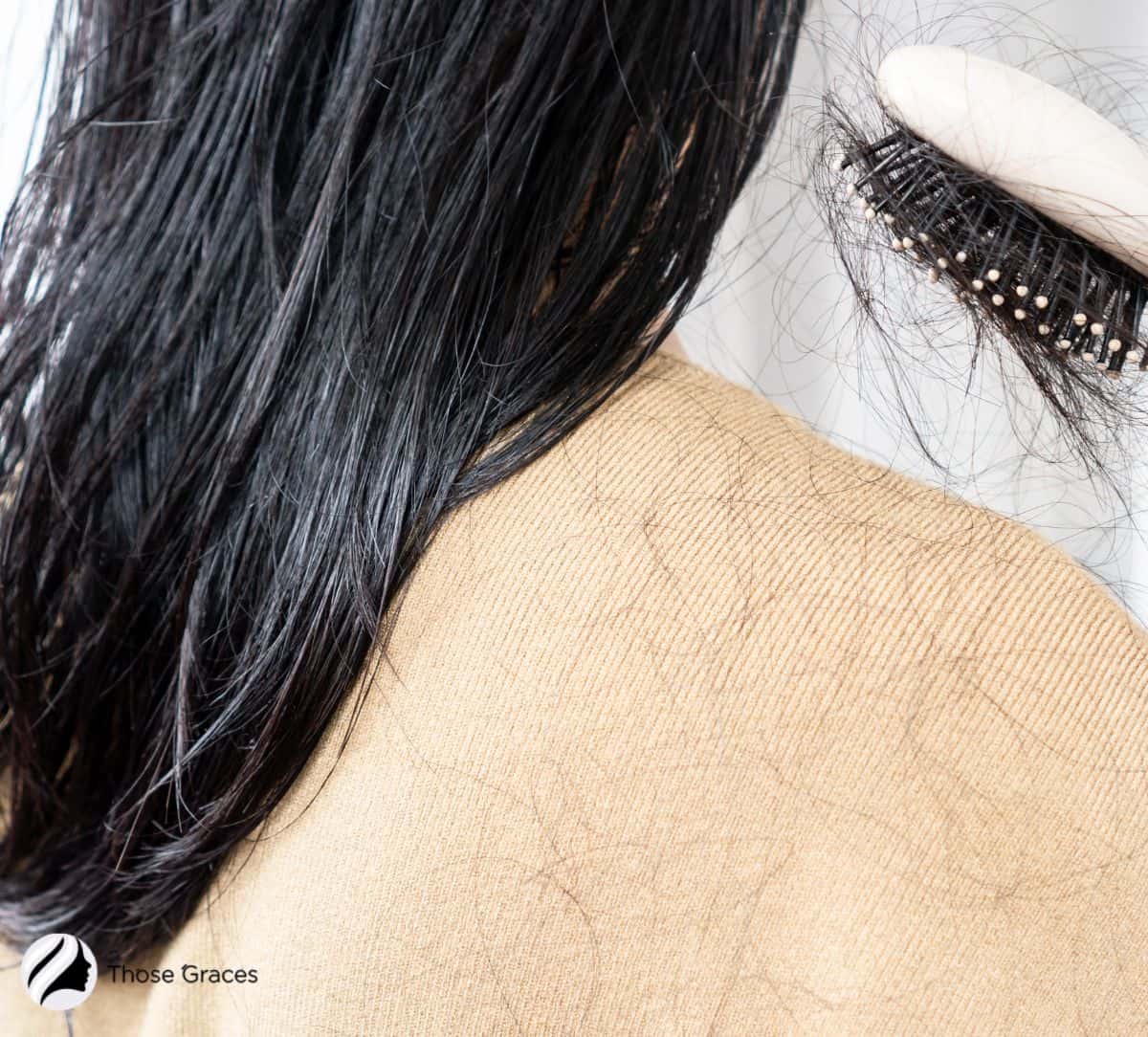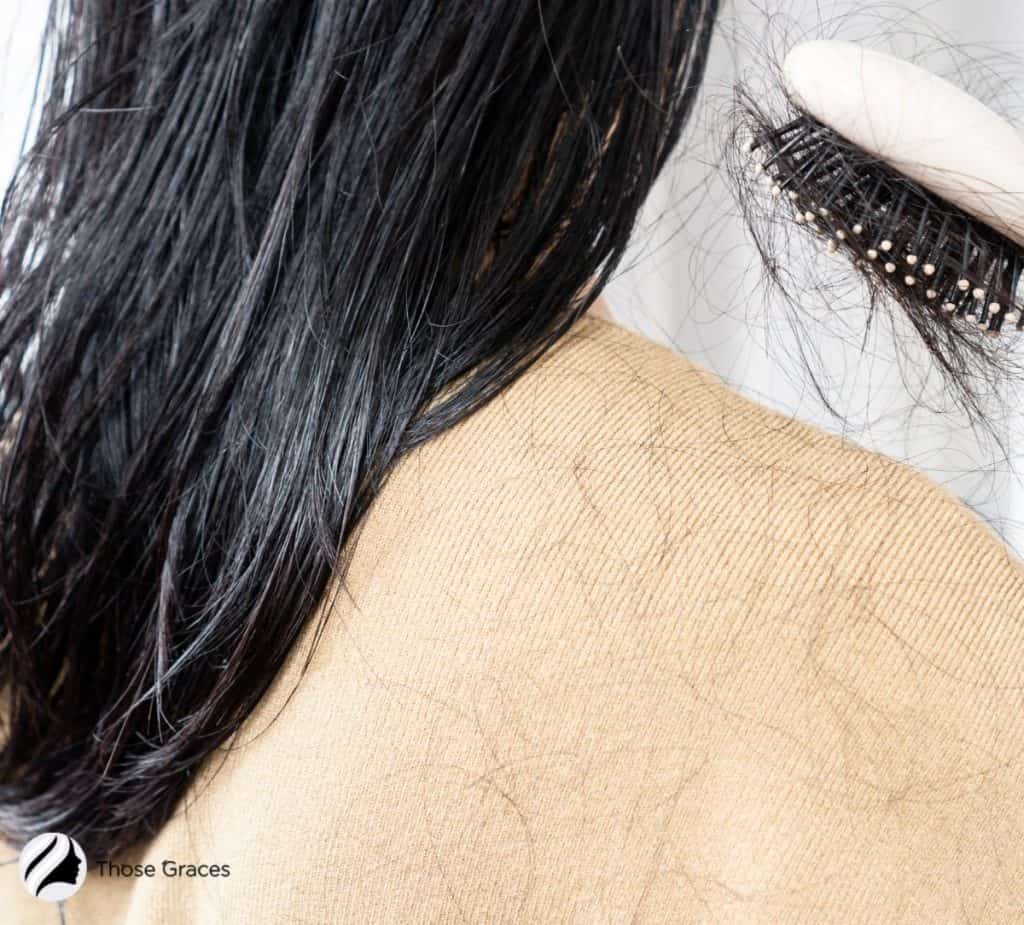 But it's best to brush curly hair when it's wet. This prevents frizz and losing definition.
Additionally, it's essential to keep your hair brush clean. A dirty brush can harbor bacteria and disrupt your scalp's natural oils, causing problems for your hair and scalp health.
If you're short on time, allow your hair to air-dry for at least 5–10 minutes before reaching for any styling tools.
This simple step can significantly minimize damage and keep your hair in better condition.
3. Leaving Your Hair in a Towel for Too Long
If you habitually let your towel stay on your wet hair for so long, your hair is in danger.
But fear not! I've got a simple solution for you. Instead of using a regular towel, use an old, clean t-shirt to gently remove excess water from your hair.
Just make sure not to keep it on for over 10 minutes. And here's the best part: let your hair air dry before reaching for the blow dryer.
But there is a difference between hair types:
Fine to Medium Hair: It's best to let your hair dry naturally until it's about 80% dry before using a blow dryer.
Thick, Curly, or Coarse Hair: Aim for about 50% dryness before blow-drying.
You can even gently squeeze your hair with your hands to remove excess water, then wrap it with a microfiber towel for around 5–10 minutes before using the blow dryer.
4. Skipping the Heat Protectant Spray
Heat protectants can protect your hair from severe damage.
If you aim to keep breakage at bay and make your blowout last longer, a heat protectant is your BFF for blow-drying. But here's the catch: you've got to apply it the correct way.
Next time, resist the urge to spray that protectant all over your hair in one go. Instead, take it section by section.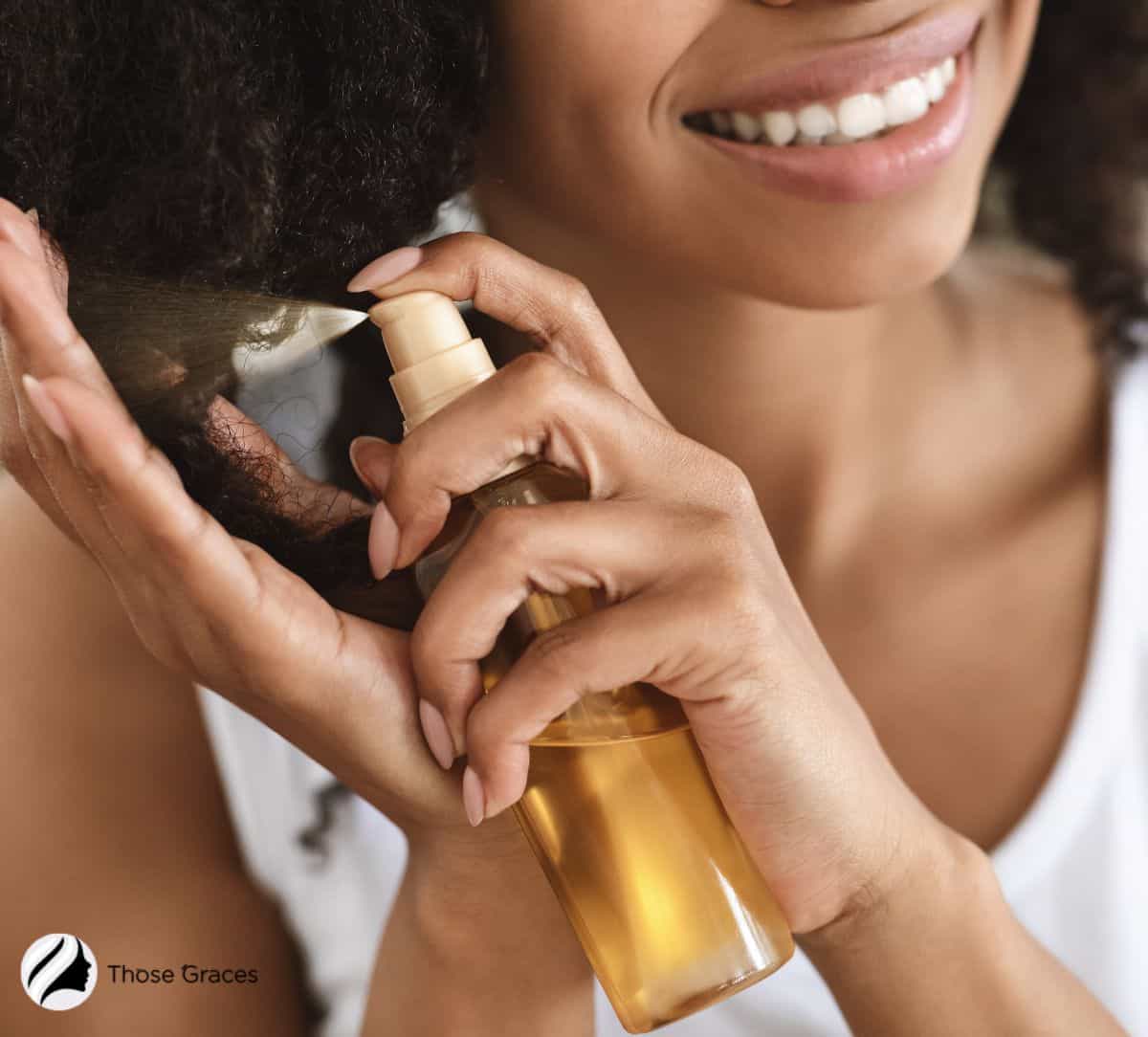 Start by spraying it on your mid-shaft, working your way down to the ends. Oh, and don't forget the back side of your hair! We don't want any hair left behind.
Once spraying the protectant, grab a wide-toothed comb and gently comb through your hair, ensuring the product is evenly distributed. If you're in a hurry, you can use your fingers to do the job.
Here's my pro tip: always opt for a high-quality heat protectant. Using a low-quality one might leave your hair feeling dry and more prone to breakage, and we don't want that.
5. Blow-Drying in the Wrong Direction
If you're starting your blowout from the back of your hair, you're not doing it right. This blow-drying procedure makes your hair dry at the top.
We all know the front and the top of our hair can be stubborn to tame. So I start with the toughest part.
Begin blow-drying from the front and top sections because they require some extra love and attention.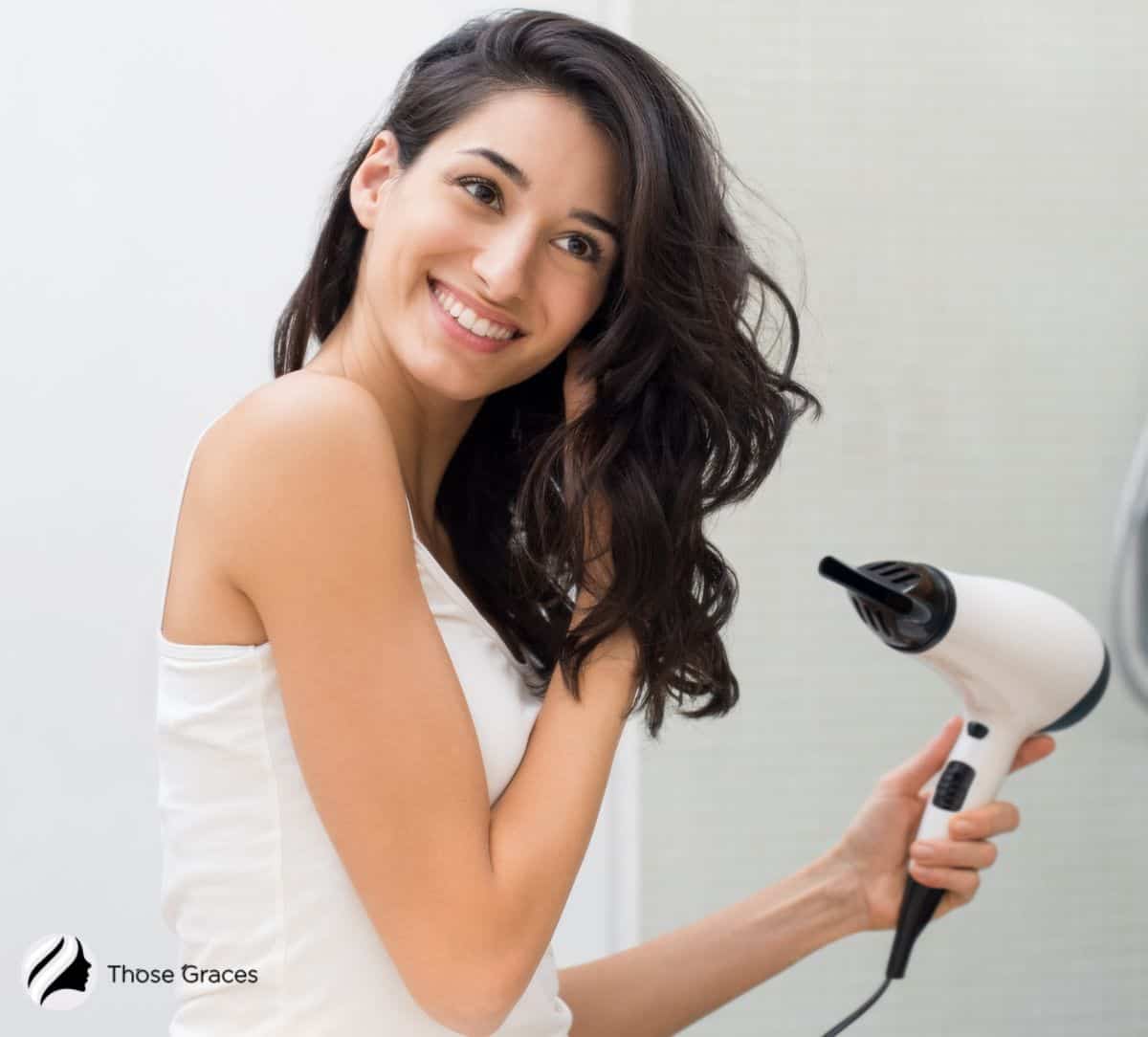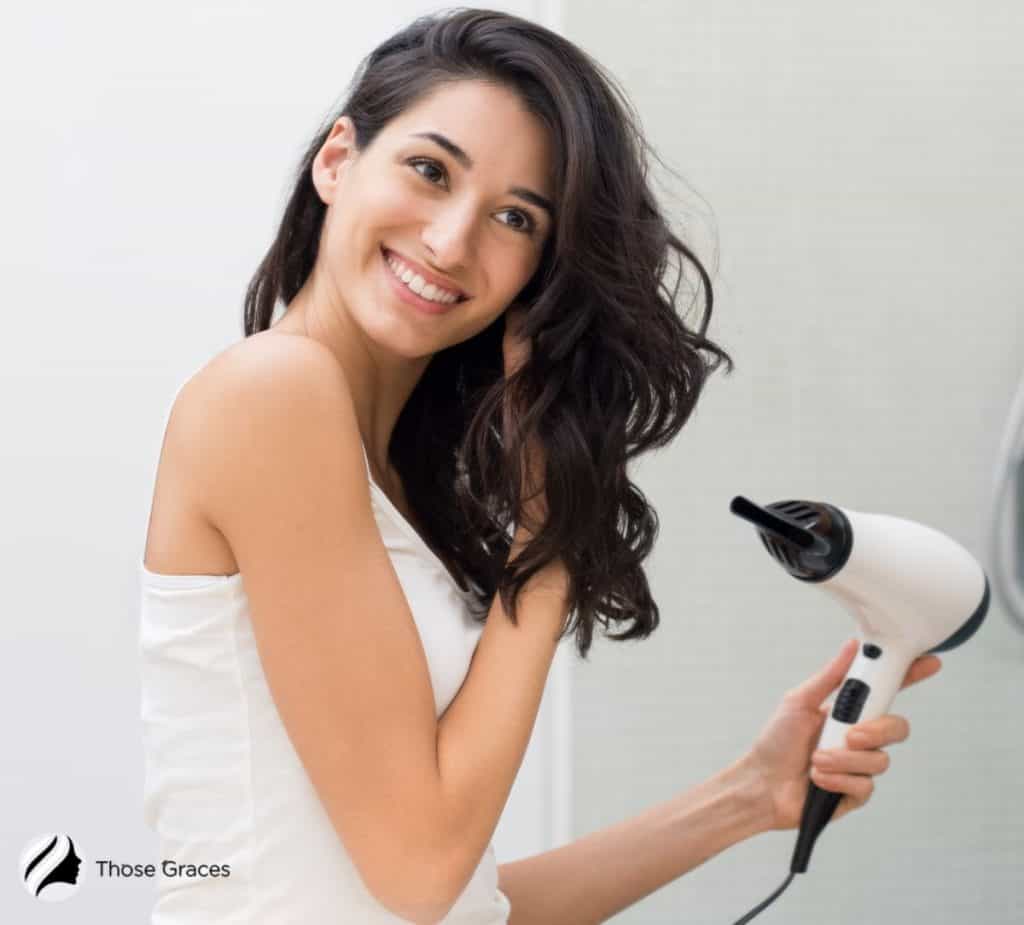 The root of your strands takes longer to dry than the ends. (2)
So, to avoid unnecessary heat damage and keep your locks happy, focus on the roots first before moving on to the ends.
This simple procedure can work wonders in preventing split ends, breakage, and those overworked locks.
Pro Tip: Direct the airflow of your blow-dryer downward, following the natural direction of your strands. This technique helps you achieve that smooth finish we all crave.
FAQs
1. Should I moisturize before I blow-dry?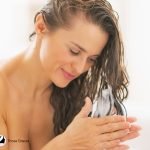 Yes, you should moisturize your hair before blow-drying. Applying a heat protectant or a leave-in conditioner helps to protect your hair from heat damage and keeps it hydrated.
Evenly distribute the moisturizing product through your hair, focusing on the ends and avoiding the roots.
2. Is it OK to blow-dry hair every day?
No, blow-drying your hair every day is not a good idea because it can cause damage over time.
3. How do you fix frizzy hair after blow-drying it?
To fix frizzy hair after blow-drying, apply a smoothing serum or oil to add shine, use a wide-tooth comb or a brush with natural bristles to distribute the oils, and finish with a cold shot or cool setting to seal the hair cuticles.
Conclusion
These common mistakes may seem small, but they can cause major damage over time.
By avoiding these blow-drying mistakes and adopting healthy practices, you can transform your hair care routine and enhance the health and appearance of your locks.
Invest in a high-quality blow dryer and use a heat protectant spray to shield your hair from damage. Remember to brush your hair only when it's dry, and keep your tools clean to maintain scalp health.
Embrace the power of air drying and utilize the right techniques, starting from the front and top sections of hair.
These simple changes will leave you well on your way to achieving beautiful, shiny hair every time you blow-dry.
Take charge of your hair care routine and enjoy the stunning results.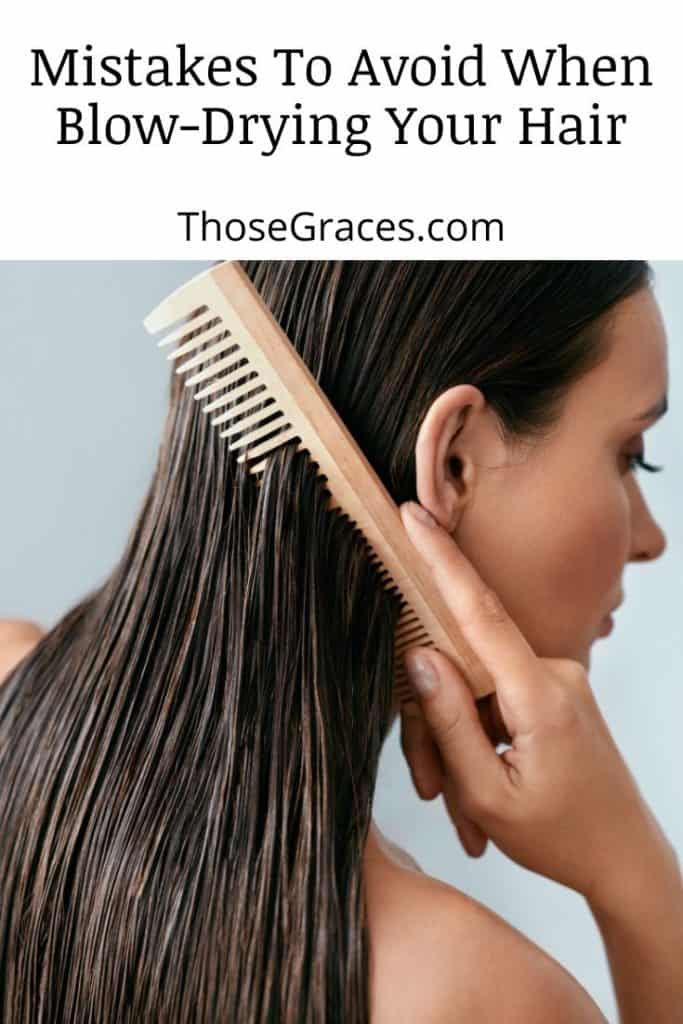 References
1. Duggan C. Wait—Is It Bad to Brush Your Hair When It's Wet? [Internet]. Byrdie. 2022 [cited 2023 Jun 21]. Available from: https://www.byrdie.com/is-it-bad-to-brush-wet-hair-5191218
2. Ain't Nobody Got Time for That: Your Ultimate Guide on How to Dry Hair [Internet]. Turbie Twist. [cited 2023 Jun 21]. Available from: https://www.turbietwist.com/blogs/hair-towels-101/aint-nobody-got-time-for-that-your-ultimate-guide-on-how-to-dry-hair-fast