New to tanning and want to learn how to tan faster in a tanning bed?
Well, well, you're at the right place
I'm somewhat of a veteran tanner, having done so for years and years.
When it comes to tanning, I've tried them all. And I'm here to share all my secrets and the tanning experience I've gained over the years.
Read on as I teach you how I make the most out of my tanning appointment.
Tanning Bed: Risks and Disclaimer
Before we embark on how to tan faster in a tanning bed, let me tell you all about indoor tanning beds and the risks that may be involved in your tanning bed session.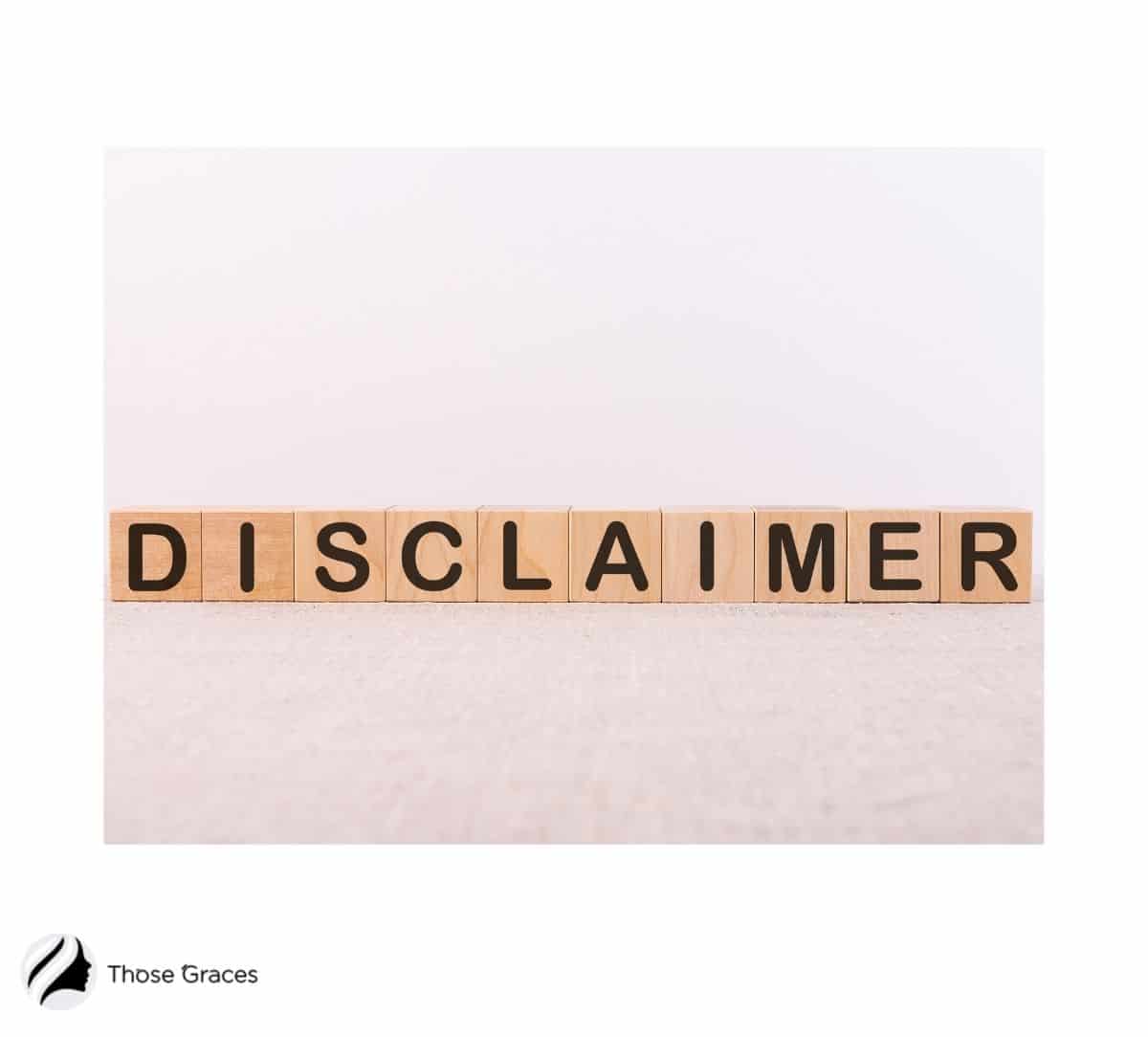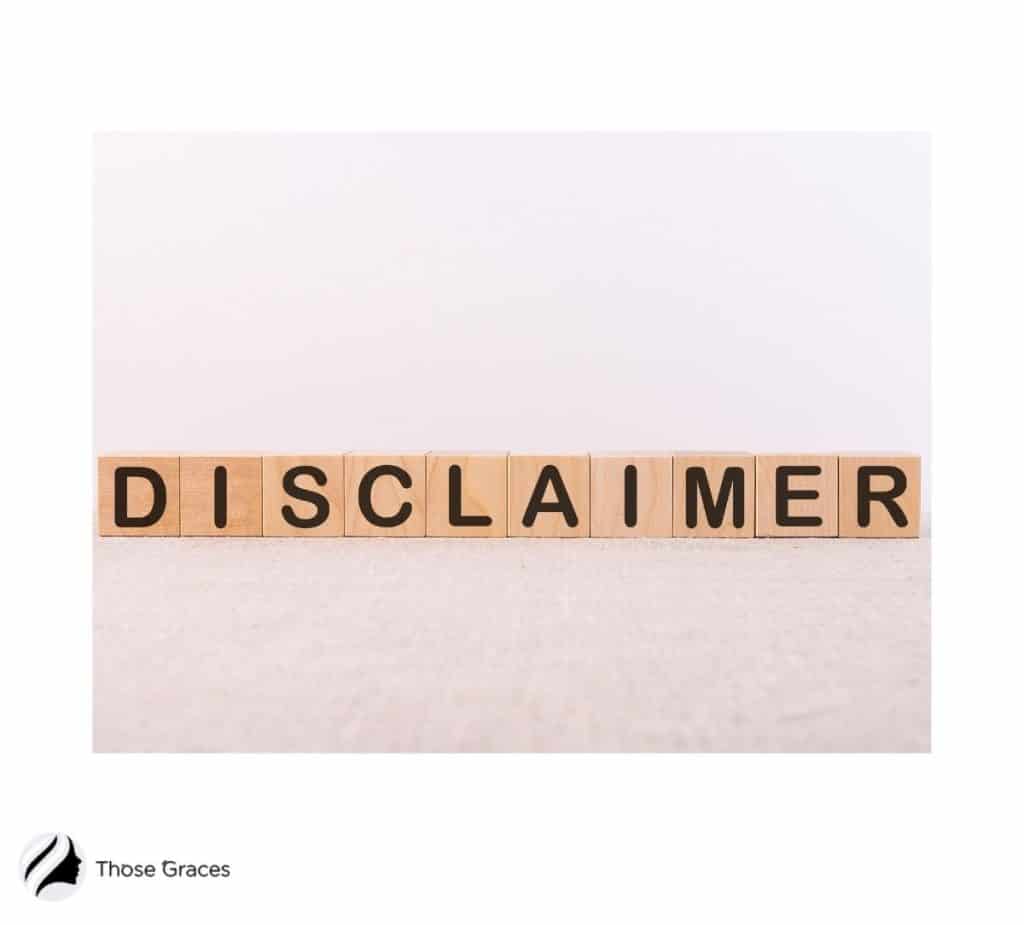 The FDA states that people who expose their bodies to tanning beds may risk ultraviolet radiation. Tanning salons use lamps that emit UV-A and UV-B radiation poses serious health risks, such as sunburn from tanning bed.
Sharon Miller, an FDA expert on UV radiation and tanning (1), says, " Recognizing exposure to UV rays as an 'insult,' the skin acts in self-defense by producing more melanin, a pigment that darkens the skin. Over time, this damage will lead to prematurely aged skin and, in some cases, skin cancer.
Children and teenagers are more submissive to UV radiation [6], leading to melanoma, the deadliest form of skin cancer. The FDA regulates products that emit radiation, such as tanning beds and tanning booths.
How Many Times In A Tanning Bed Does It Take to Get Tan?
Your skin type will usually be the factor that determines the answer to this question. There isn't one answer to this question, so the best thing may be to ask yourself how long it takes to tan your skin normally.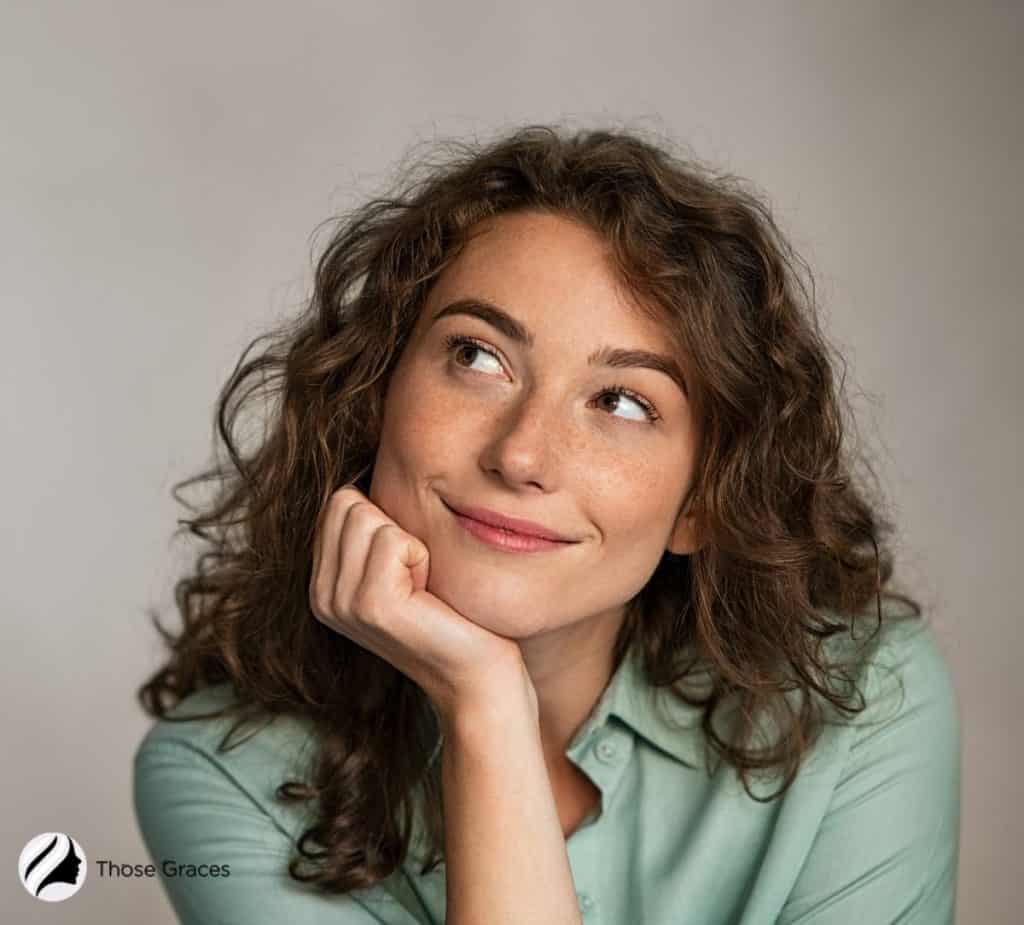 Tentatively though, how long does it take to get tan in a tanning bed? Well, most results are visible after three to five sunbed tanning sessions.
By the fifth session, your skin will have begun its production of melanin and darkened the cells to produce a visible tan. (7)
You will have to be consistent with your tanning time for the first five sessions to ensure you get tanned skin. After that, maintaining the tan may require one tanning appointment per week.
7 Ways to Get Tan Faster In A Tanning Bed
Outdoor tanning is fun and relaxing, but it's not always possible? But if you find yourself with some spare time, your fair skin may benefit by knowing how to tan faster and darker outside!
Here are some of my tried and tested ways to get the most out of your tanning process. Here's how to get tan fast in a tanning bed.
1. Exfoliate!Exfolitae!Exfoliate!
Dead skin cells are the number one reason you end up with a streaky-looking tan. Before stepping into a quality tanning bed, ensure you have exfoliated your entire body with a good body scrub. (2)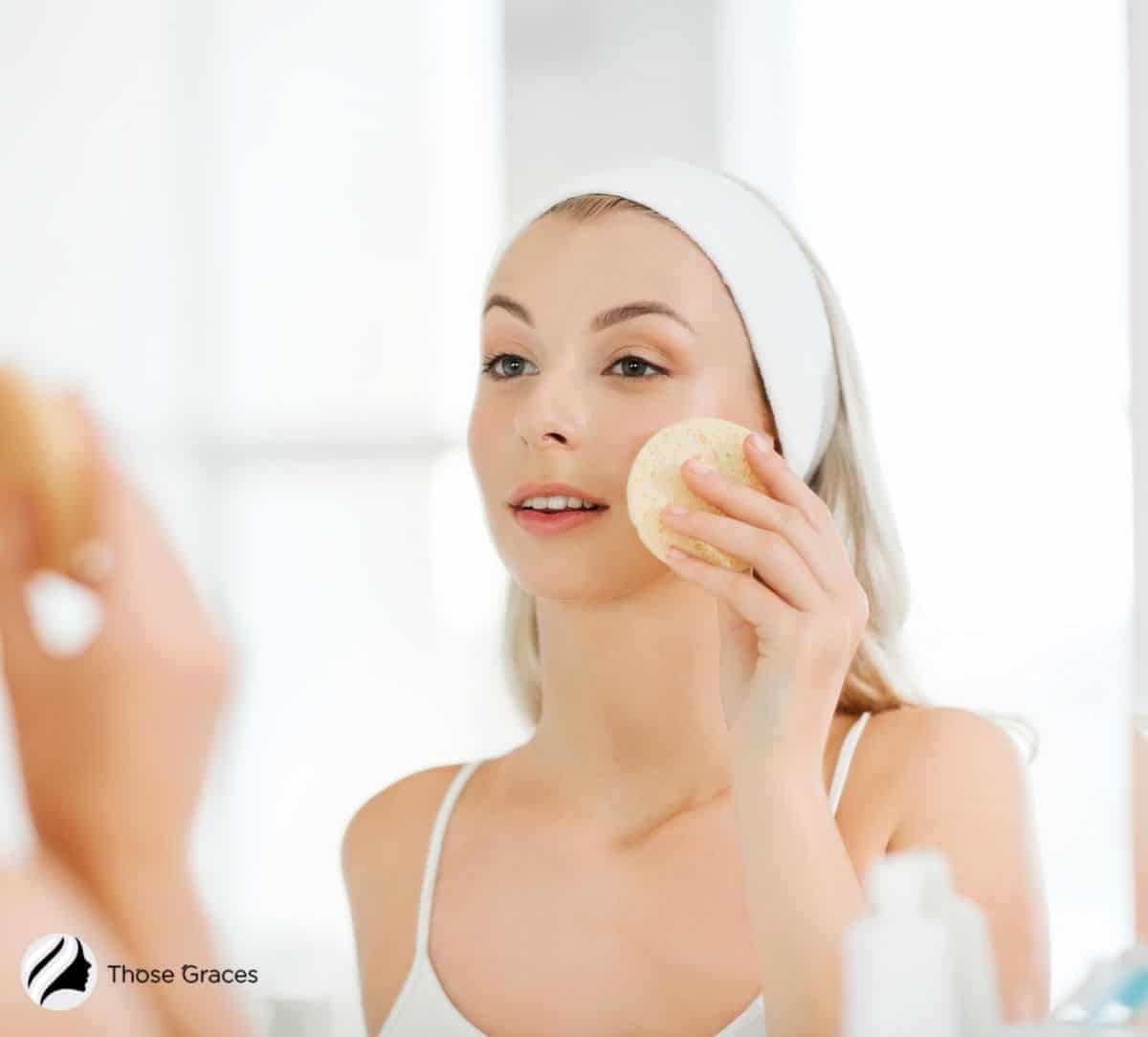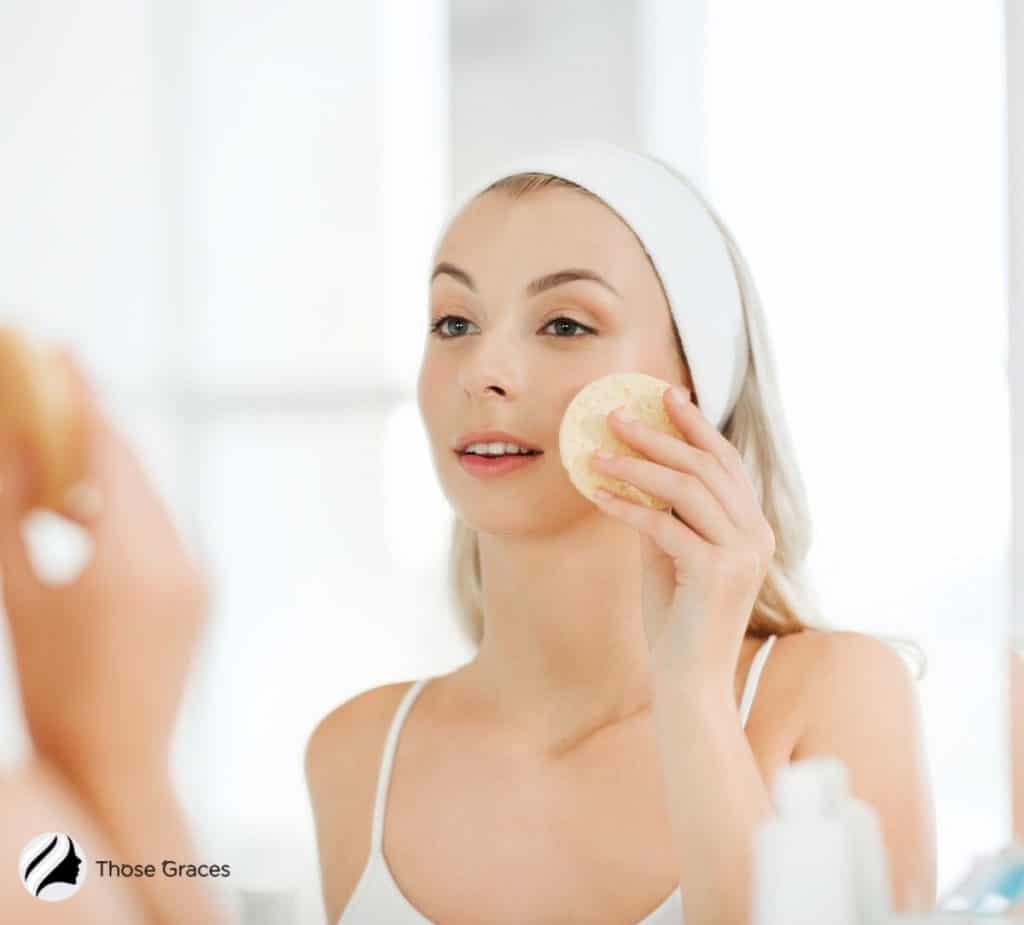 This way, you ensure you have no dry skin or dead cells that accumulate on the body over time. Tanning products also go that much better on smooth, exfoliated skin.
If you want to learn how to tan fast in a tanning bed, start by taking some time in the shower and scrub away all the grub.
2. Show Up To Your Appointment With Clean Skin
On the appointment day, make sure you have not applied lotions or oils to your body. Also, strip your face off any makeup to get even tanning.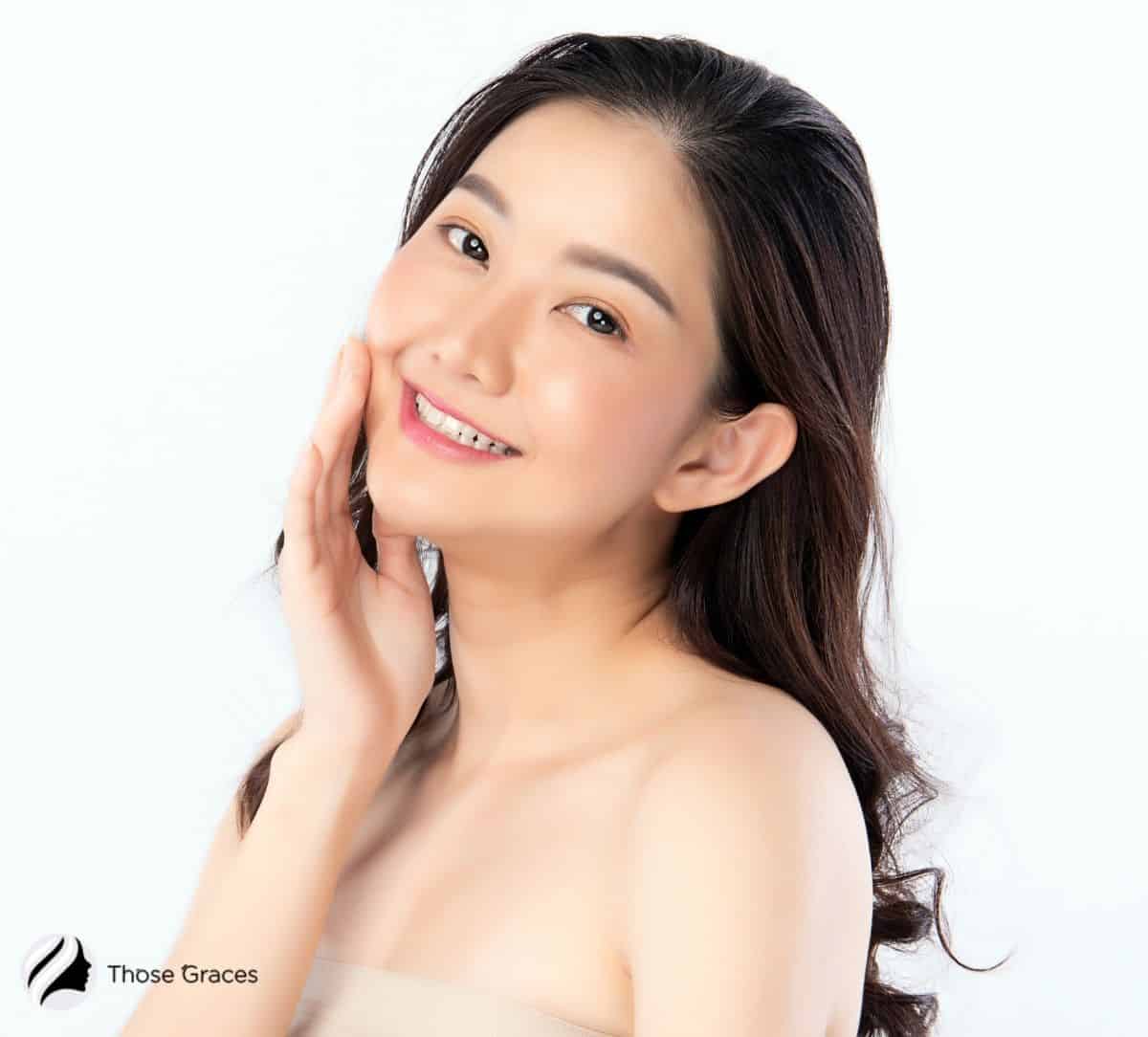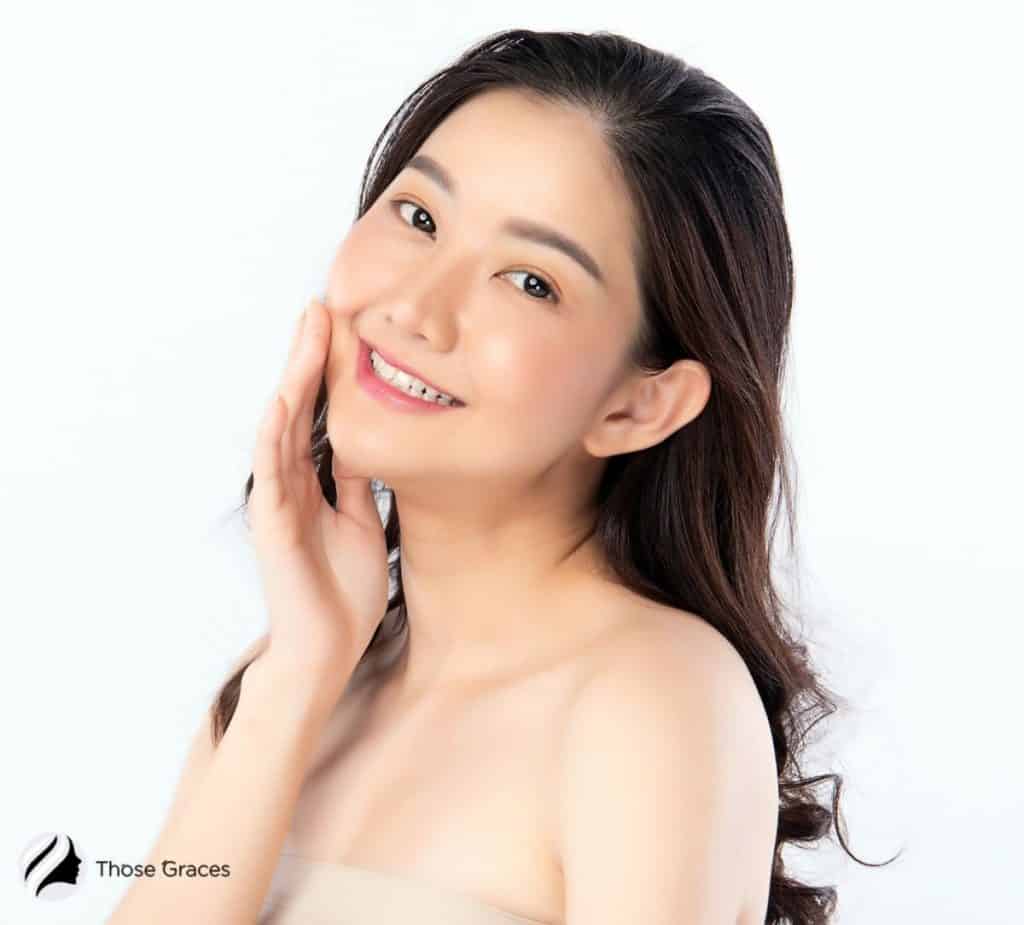 James Harknett, celebrity tan artist (3), says, "Avoid any oils or heavy body lotion in days leading up to tanning as these can leave a barrier on the skin."
However, he suggests applying a little moisturizer on the bits that are prone to dryness, such as the elbows, ankles, and knees.
If you have the time, it may be best to show up to your appointment after having just showered.
If you can't shower before tanning, it may be wise to use makeup removal wipes to remove makeup and perfume off your skin.
3. Apply a Quality Tanning Lotion
The quality of your tan will most likely depend on the tanning lotion you use and the level of tanning bed you choose.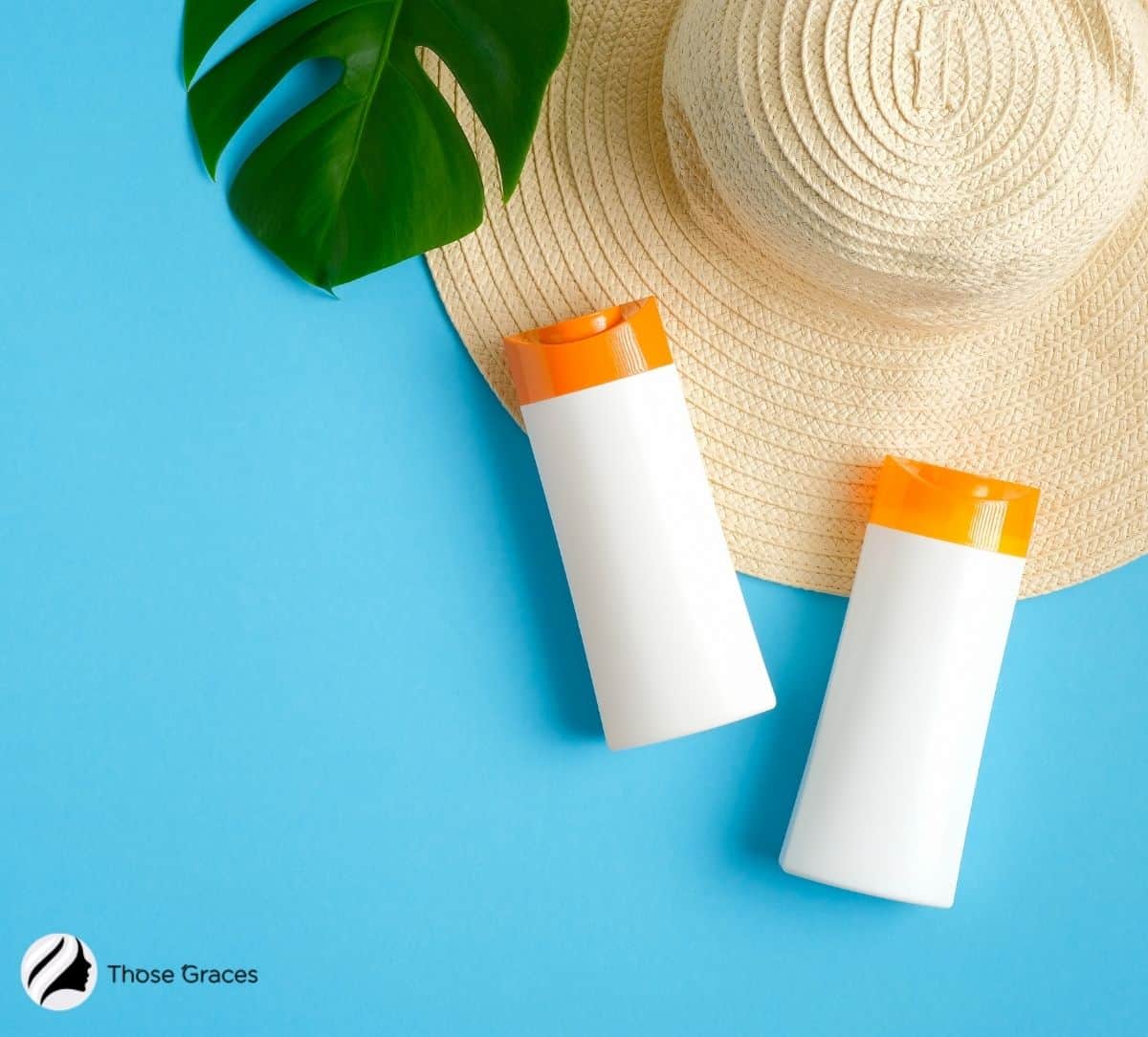 There are so many options, including those specifically formulated for outdoor tanning and indoor sessions. Some lotions work in both settings.
Using a lotion with bronzers and self-tanning chemicals helps you tan faster. These bronzers contain DHA [4] that reacts with your skin chemicals to darken it, regardless of the light exposure your body gets from the sunbed.
This is one of the fastest ways to tan in a tanning bed and something that I do to make the most out of my tanning sessions. Tanning lotions also keep the skin hydrated during the entire process, double the benefits overall.
Check out our list of the best tanning lotion for fair skin tanning beds.
Here's a quick video that shows off that good ol' tan:
4. Choose a Quality Tanning Bed
Like there is a plethora of tanning lotions, there are several tanning beds that you can choose from to get your golden game strong.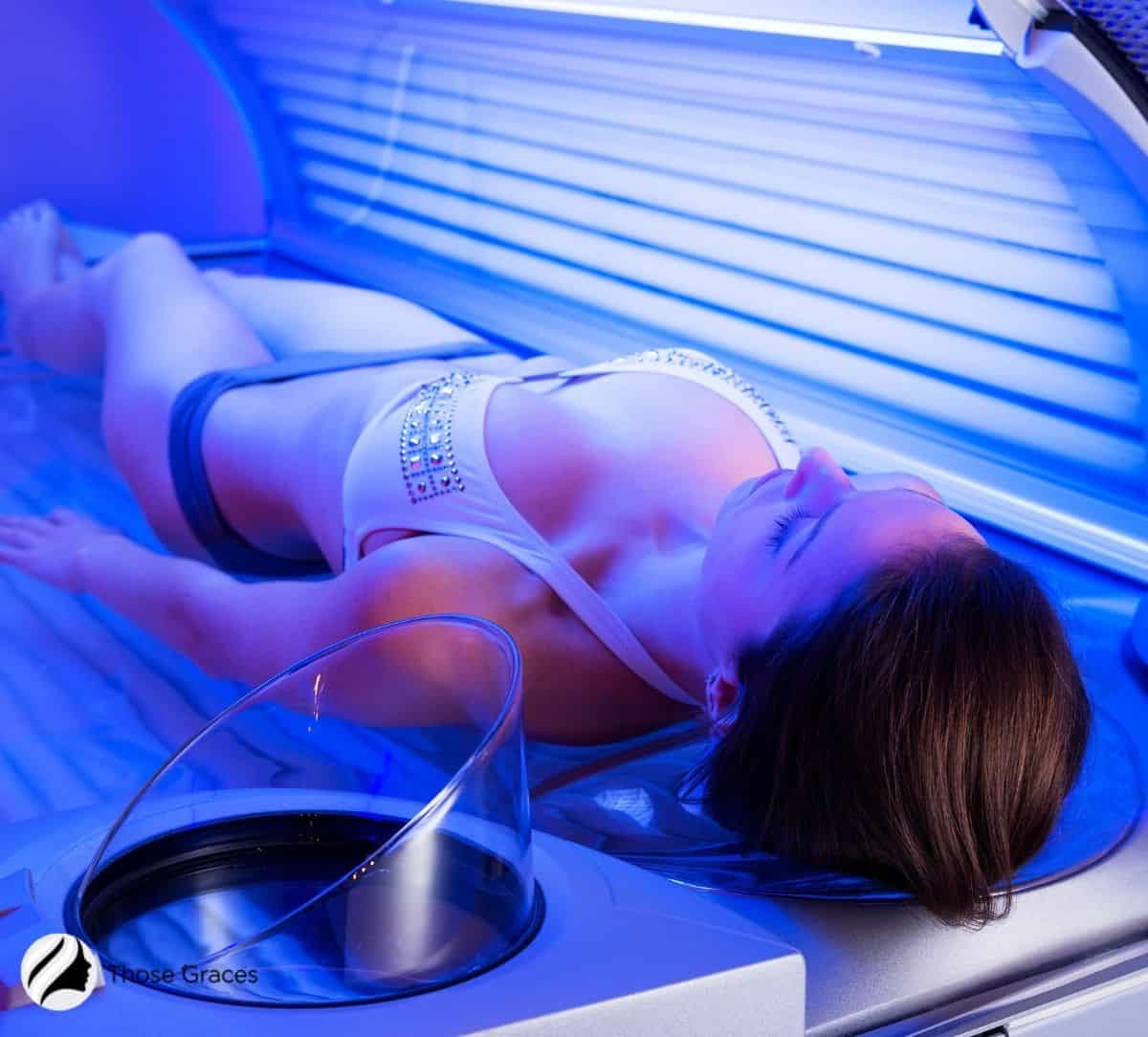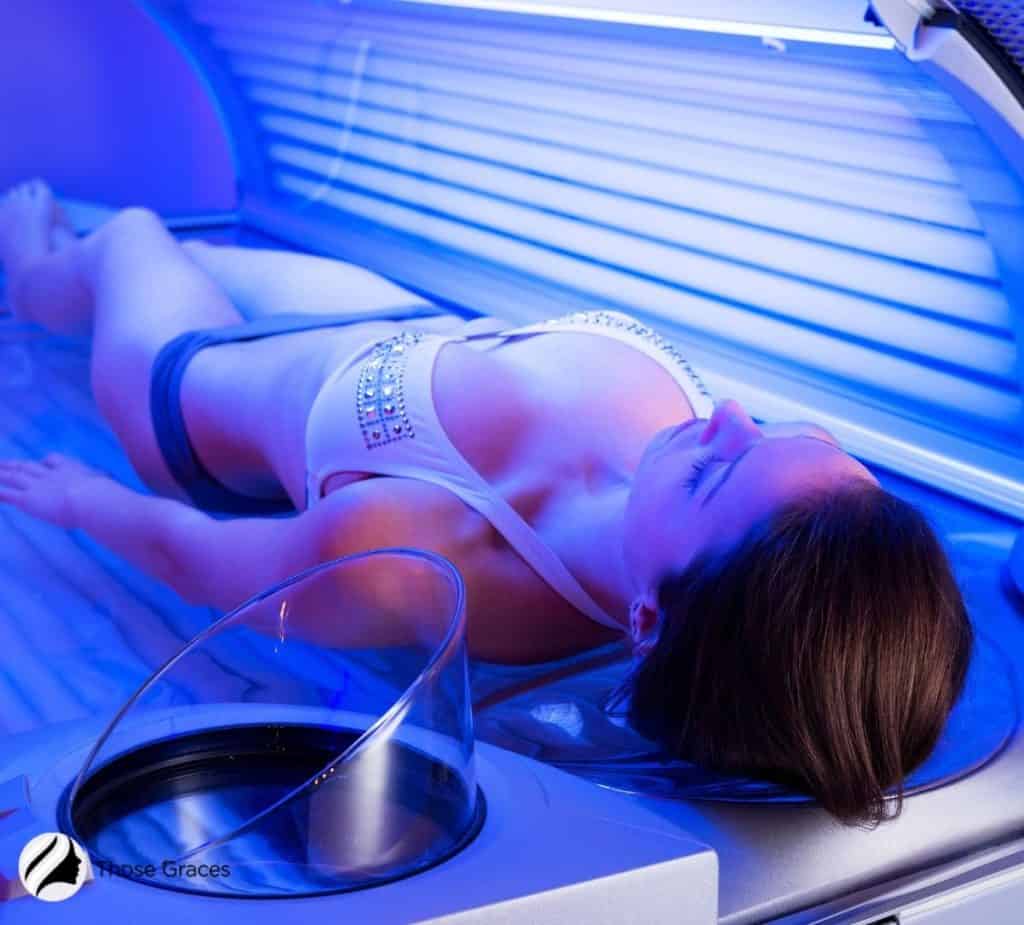 Several advancements have been made to the whole tanning process, and these days, the sunbeds are created keeping in mind that users want the best results and fast.
It has been shown that stand-up tanning beds are usually better at giving great tan results than lay-down beds. If you can access one of these standing beds, you may benefit from using that.
It has also been known to give a more evened-out look.
Most sunbeds only offer UV-A radiation that penetrates the skin more deeply than UV-B rays. But UV-B also helps the skin tan by increasing the production of melanin.
Finding a sunbed that spews out both UV-A and UV-B radiation may answer how to tan faster in a tanning bed. These machines mimic the sunrays and feel as good as getting your tan on in the great outdoors.
5. Correct Positioning
Turning your torso while getting your tan is essential as it ensures that all your nooks and crevices are getting treated with the UV light of the sunbeds.
Laying 10 minutes in a tanning bed equals two hours of getting sunlight. That means you have to be that much more careful while getting your tan, so you don't end up tanning unequally when your allotted time is over.
It is best to turn throughout the session if you are getting your tan done in a vertical bed. If you've started on your back, flip onto your stomach when you're about halfway through the session.
Then turn again until you are lying on your side. Make sure to get each side. You can avoid this step entirely if you're getting your tan done in a stand-up bed, which is why I love a standing tanning booth that much more.
6. Eat Food That Is Good For Your Tan
Studies show that getting lots of veggies and fruits in your diet, predominantly yellow or orange, can result in healthier skin and a natural tan.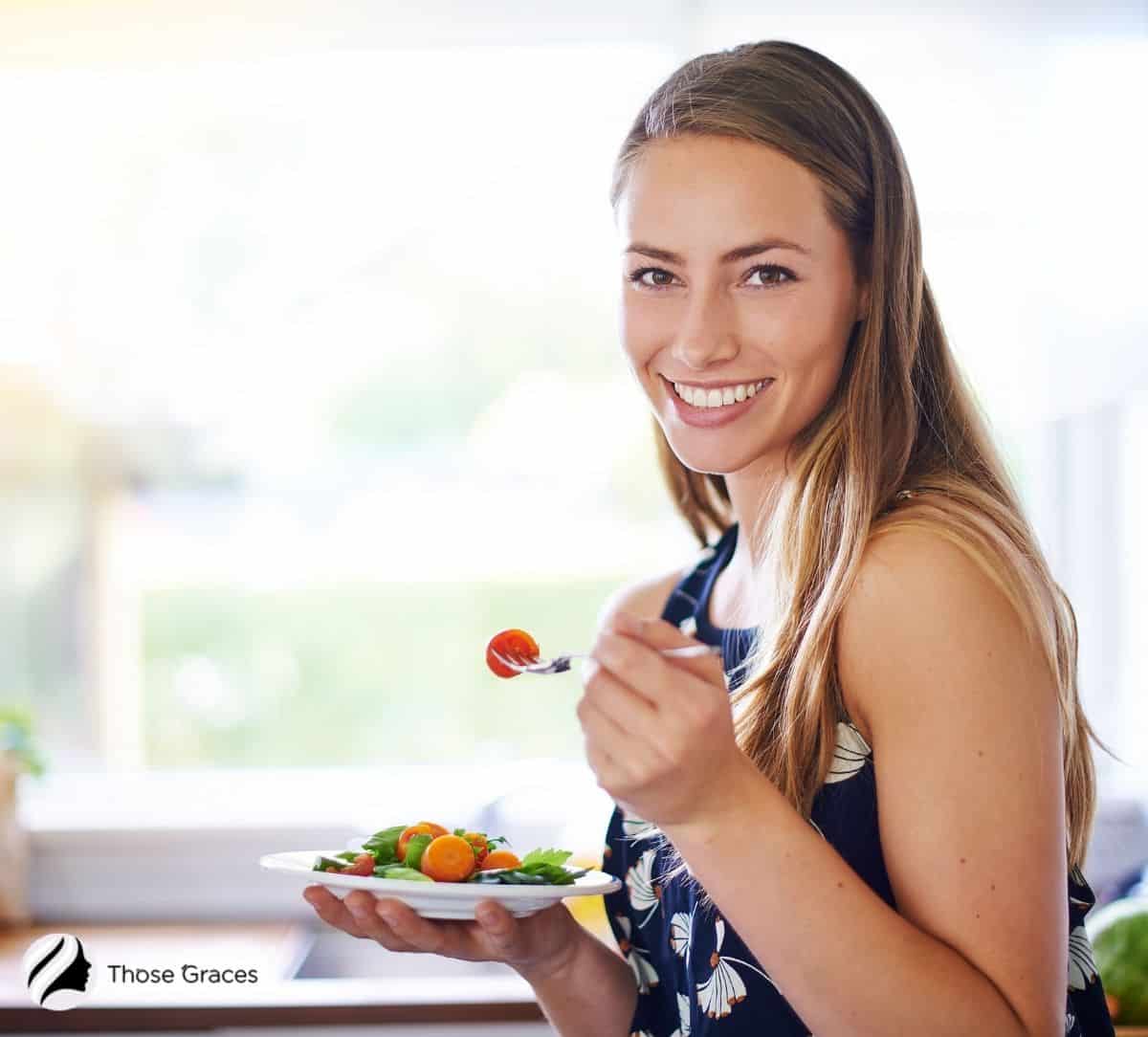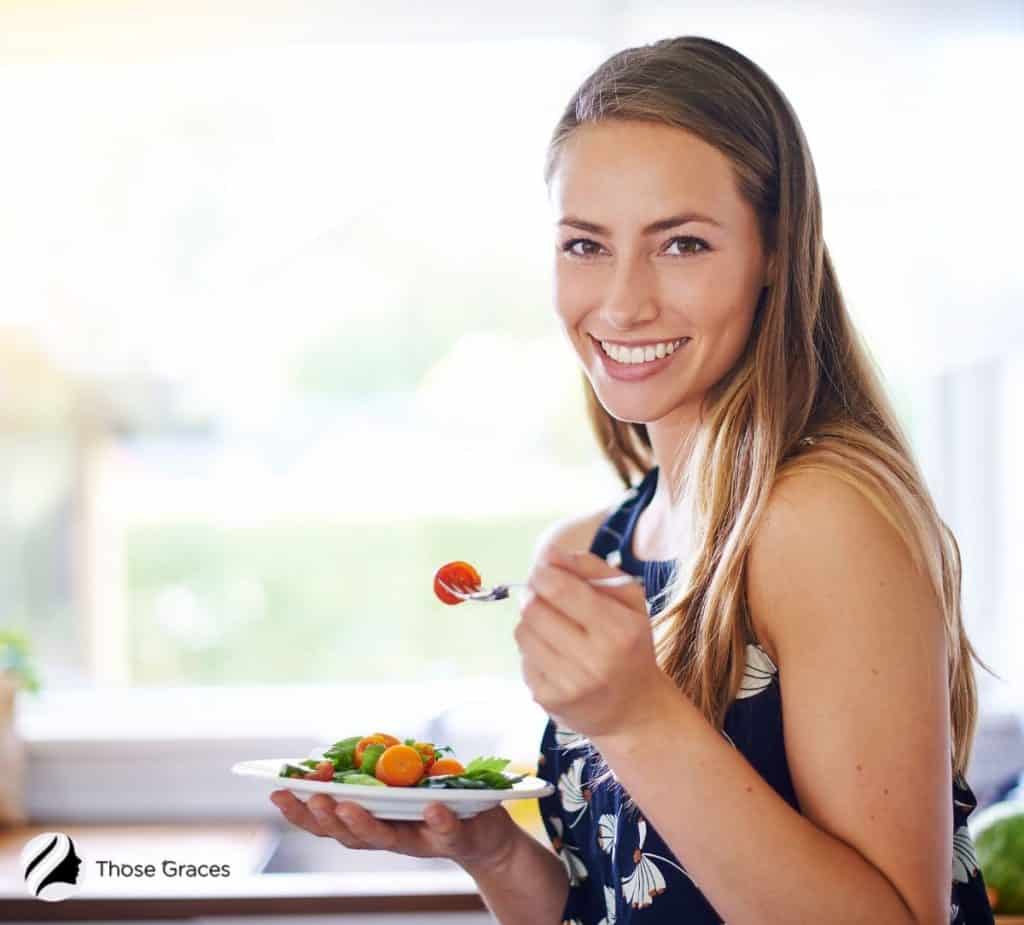 I love to stuff myself up on carrots, spinach, tomatoes, and mangoes since they're super-duper delicious for starters and because my skin feels so much better when I've been eating healthy.
Such fruits and veggies contain carotene that naturally increases skin pigmentation, elasticity, and collagen. Do yourself a favor by including these in your diet.
7. After-Care
Last but not least, make sure to take good care of your tan after you've spent your time (and money) lounging around in your tan salon.
It is essential to let the tanning solution settle for at least four hours. So even if it is sickly hot outside, make sure you don't hit the shower for at least that amount of time.
Typically, it would be better not to shower for eight hours. After taking a shower, it is vital to keep the skin moisturized so that the color lasts longer.
I like using an after-tan extender that helps keep my color for longer. I would recommend you do the same to build on your color in your coming sessions.
Do you need a visual aid on why I am not getting tan in the tanning bed? Here's a detailed video outlining what you can do to maximize your tan results.
FAQs
Why am I not getting darker in the tanning bed?
There is a limit to how tanned your skin can get. You may have reached the plateau of your tanning session, and it may not be possible for you to get a darker skin tone than you already do.
How do you get a good tan in a tanning bed?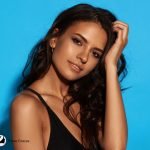 Applying an excellent quality tanning lotion with extra moisturizers ensures that you get the best results out of your tanning bed. Choosing an appropriate tanning bed also helps you get a great tan.
What level of tanning bed gets you the darkest?
Four to six levels of tanning beds usually offer the deepest tan on your skin. You can get a dark color quickly since, at these levels, the tanning bed uses intense radiation on your skin to pull the melanin to the surface.
Are tanning beds safe?
Tanning beds are not necessarily safer than lying out in the sun. An indoor tanning session can be equally hazardous to the skin, and one increases the risk of developing skin cancer and premature aging through excessive use of tanning beds.
Conclusion
And now you know the ins and outs of tanning faster in a tanning bed. I hope this article on ways to get tan fast was helpful to you.
But, to keep your body safe from the harsh effects of UV lights [5], it is best not to overdo the use of modern tanning beds to change your skin color. Because while a bronze color is so pretty, staying cancer-free is prettier!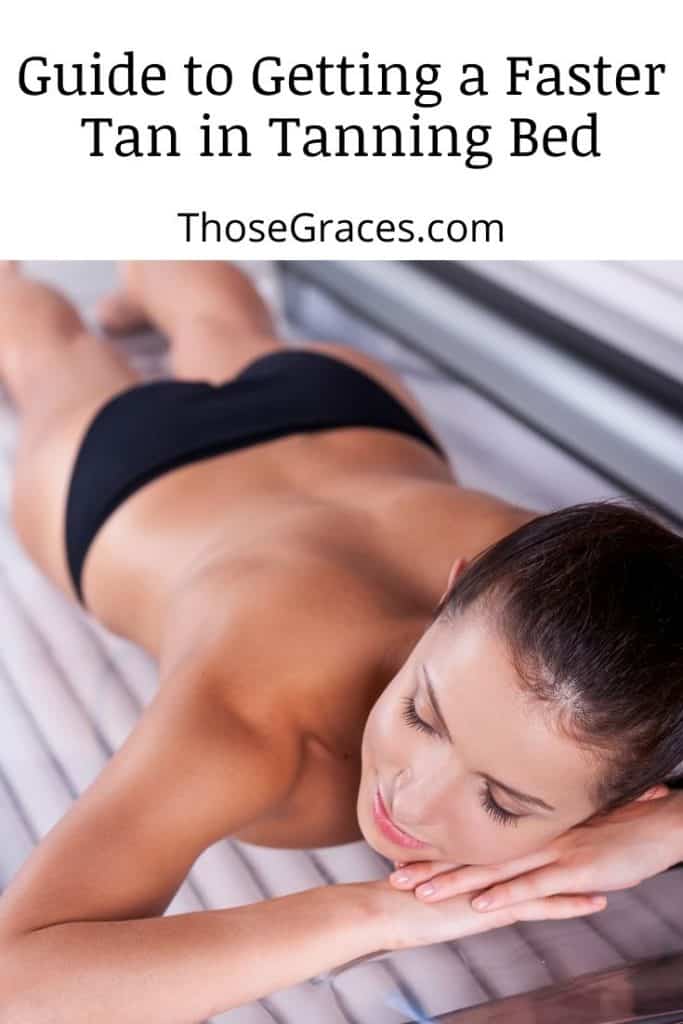 Are you willing to try these options out when going to the salon? Let us know in the comments!
Resources
1. Office of the Commissioner. Indoor Tanning: The Risks of Ultraviolet Rays [Internet]. U.S. Food and Drug Administration. 2015. Available from: https://www.fda.gov/consumers/consumer-updates/indoor-tanning-risks-ultraviolet-rays
2. 6 Top Tanning Tips for a Darker and Long-lasting Tan [Internet]. Tansun. 2017 [cited 2022 May 17]. Available from: https://www.tansunsunbeds.co.uk/6-top-tanning-tips-for-getting-a-darker-and-long-lasting-tan/
3. HELLOMAGAZINE. Tanning tips & secrets: fake tan expert James Harknett reveals spring glow tips [Internet]. HELLO! 2017 [cited 2022 May 17]. Available from: https://www.hellomagazine.com/healthandbeauty/skincare-and-fragrances/2017042138290/celebrity-tan-expert-james-harknett-reveals-glow-tips/
4. Pietruś W, Kurczab R, Latowski D. The influence of dihydroxyacetone (DHA) contained in the self-tanning lotions with human skin – spectroscopic and theoretical studies. Science, Technology and Innovation. 2017;4:79–90.
5. US EPA. Health Effects of UV Radiation | US EPA [Internet]. US EPA. 2018. Available from: https://www.epa.gov/sunsafety/health-effects-uv-radiation
6. Taddeo D, Stanwick R. Banning children and youth under the age of 18 years from commercial tanning facilities. Paediatrics & Child Health. 2012;17:89–9.
7. How Many Sunbed Sessions to Get A Tan? [Internet]. Halo. 2020 [cited 2022 May 17]. Available from: https://www.halosalons.co.uk/2020/09/how-many-sunbed-sessions-to-get-a-tan