The back of the hair is probably the most troublesome part to blow-dry. But don't worry!
In this guide, I'll show you the things you need to prepare for it and a tutorial on How To Blow-Dry Back Of Hair. Read more to learn!
What You Need to Blow-Dry the Back of Your Hair
Before we dive deep into the topic, let me first discuss what you need to properly blow-dry your hair's back part.
You'll usually need what you need for a regular blow-dry.
#1 Blow-Dryer
Of course, you wouldn't be able to dry your hair without a blow dryer.
The hairdryer I usually recommend to people has a nozzle and moderate air settings (medium heat to high heat) so you could have the perfect blow and achieve smoother and better hair.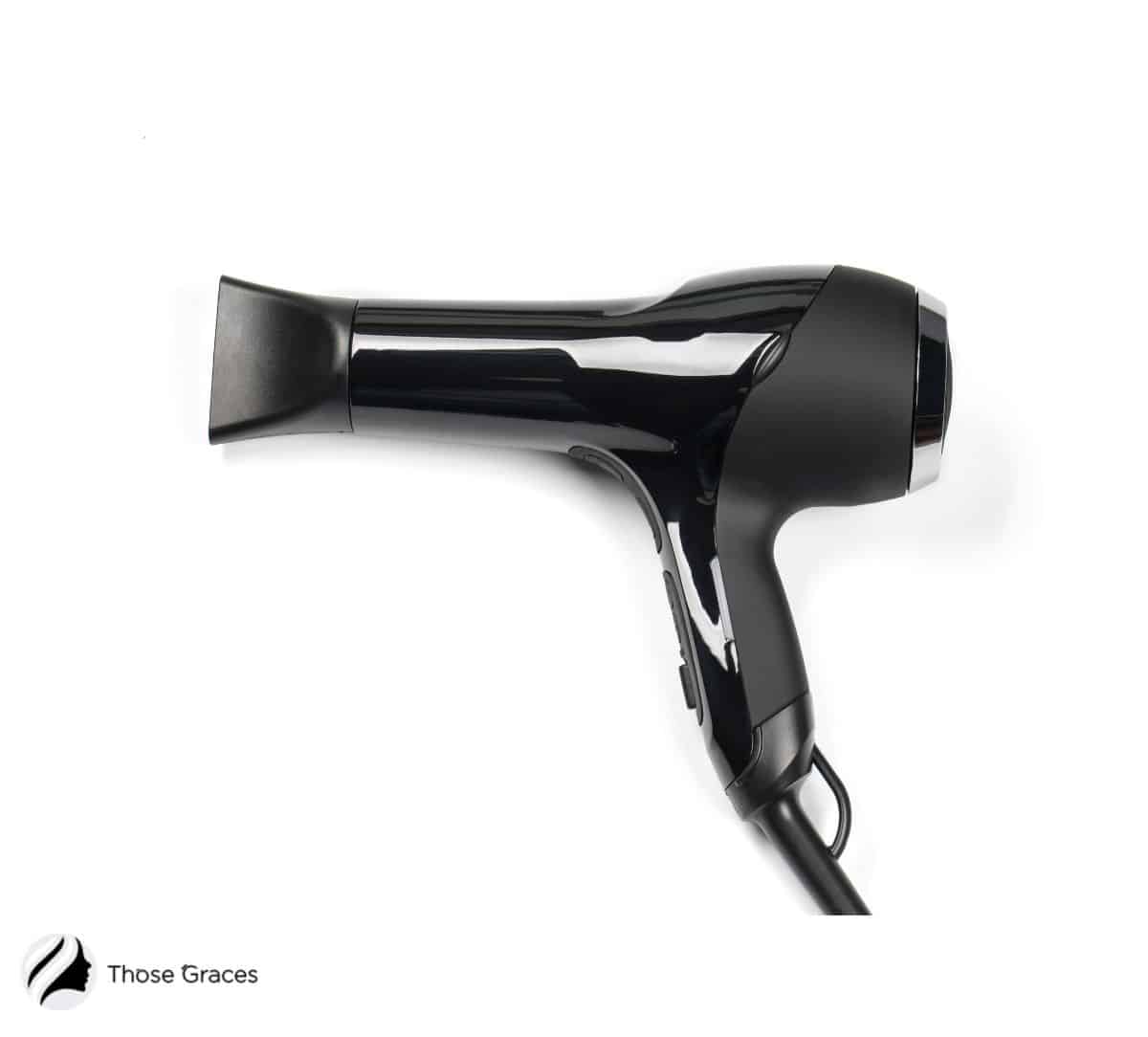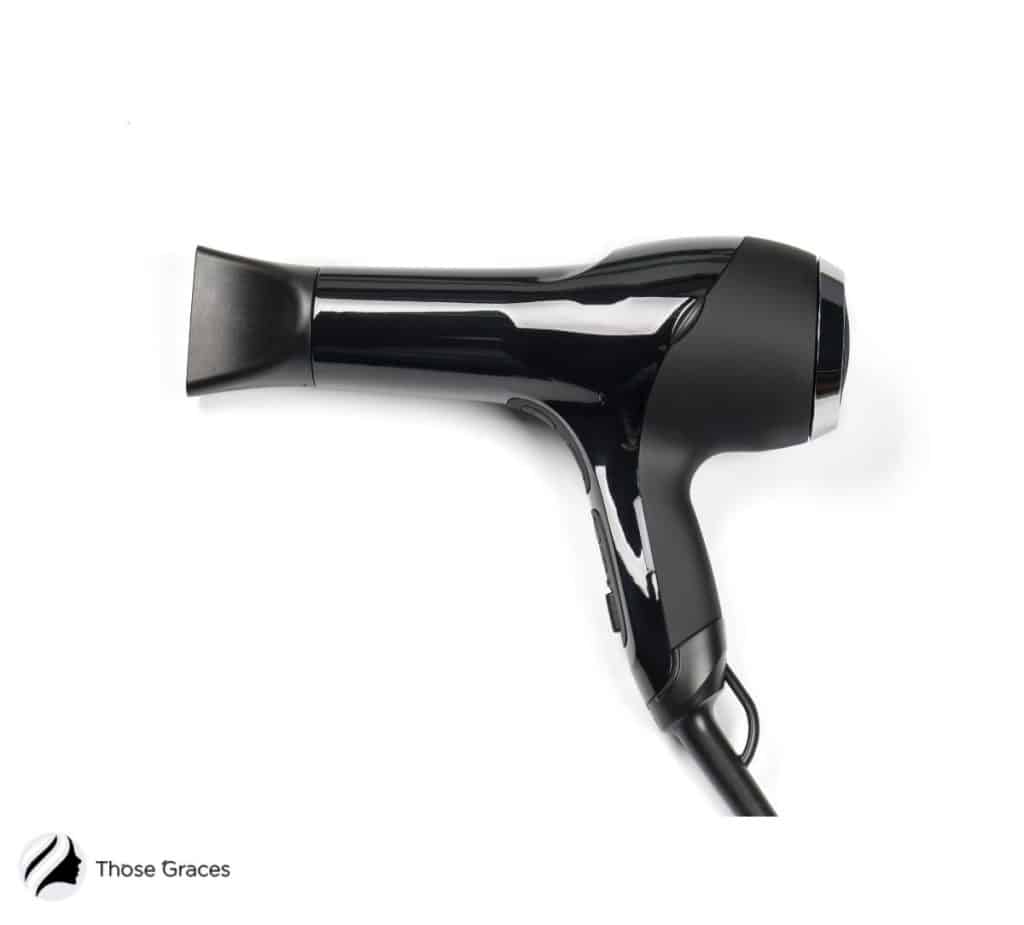 Gabrielle Corney, a celebrity hairstylist, says that a concentrator or a nozzle is one of the more important things to consider when purchasing a blow dryer. [2]
"The wider the nozzle, the more air can escape. You can achieve a smoother finish with a narrow concentrator."
#2 Brush or Comb
Another thing you need is a hairbrush or a comb. This has always helped me dry my back faster and with much more hair volume.
As a bonus, I sometimes spray my brush with shine serum so that the product's shine gets distributed evenly throughout the hair.
In case you didn't know, a shine serum is an essential styling tool used to make hair shinier and more glowing.
#3 Hair Clip
You'll want to use hair clips to help you separate and have different sections of hair (back section, side section and front section). This can help you dry the back part of your hair more evenly.
#4 Heat Protectant
I always say to people to make sure that they apply a heat protectant on their hair strands.
This lessens the chances of you having damaged hair from heat, especially if you're using a blow dryer with a concentrator.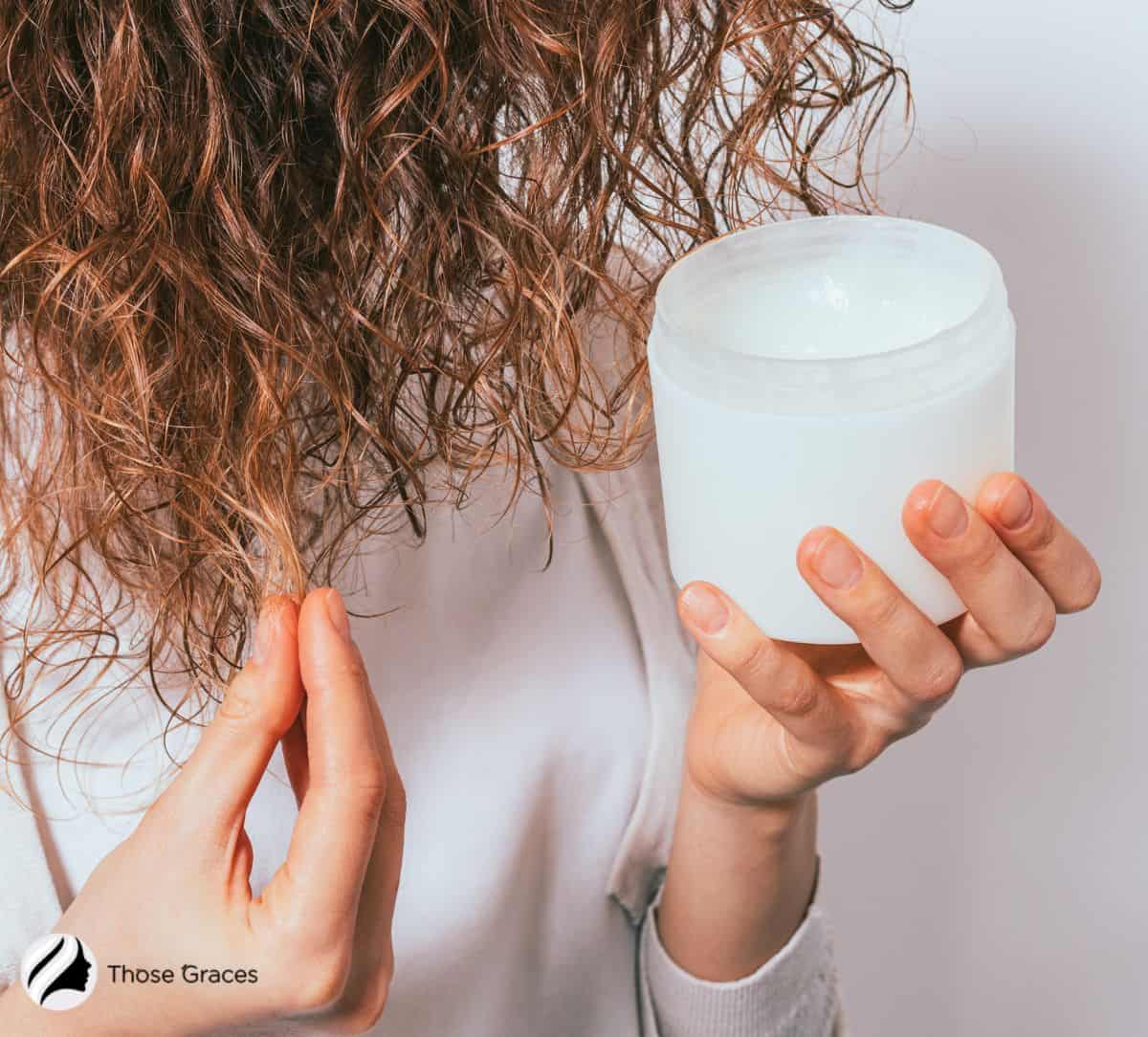 This is why when using your blow dryer, it's important that you just set the dryer to a medium setting to cut down hair damage [1].
When you have all these prepared, it's time for you to learn the correct way of blow-drying the back of your hair.
Check out this blow-drying tutorial!
How to Blow Dry the Back of the Hair in 5 Easy Steps
People dry their hair out differently. But for this tutorial, I will list down the process of what I think is the best and most efficient in drying the back of the hair.
Step 1: Start With Your Hair Damp
The first thing I check whenever I dry the back of my hair is if it is damp.
Damp strands don't just dry quickly, but they also help you avoid damage.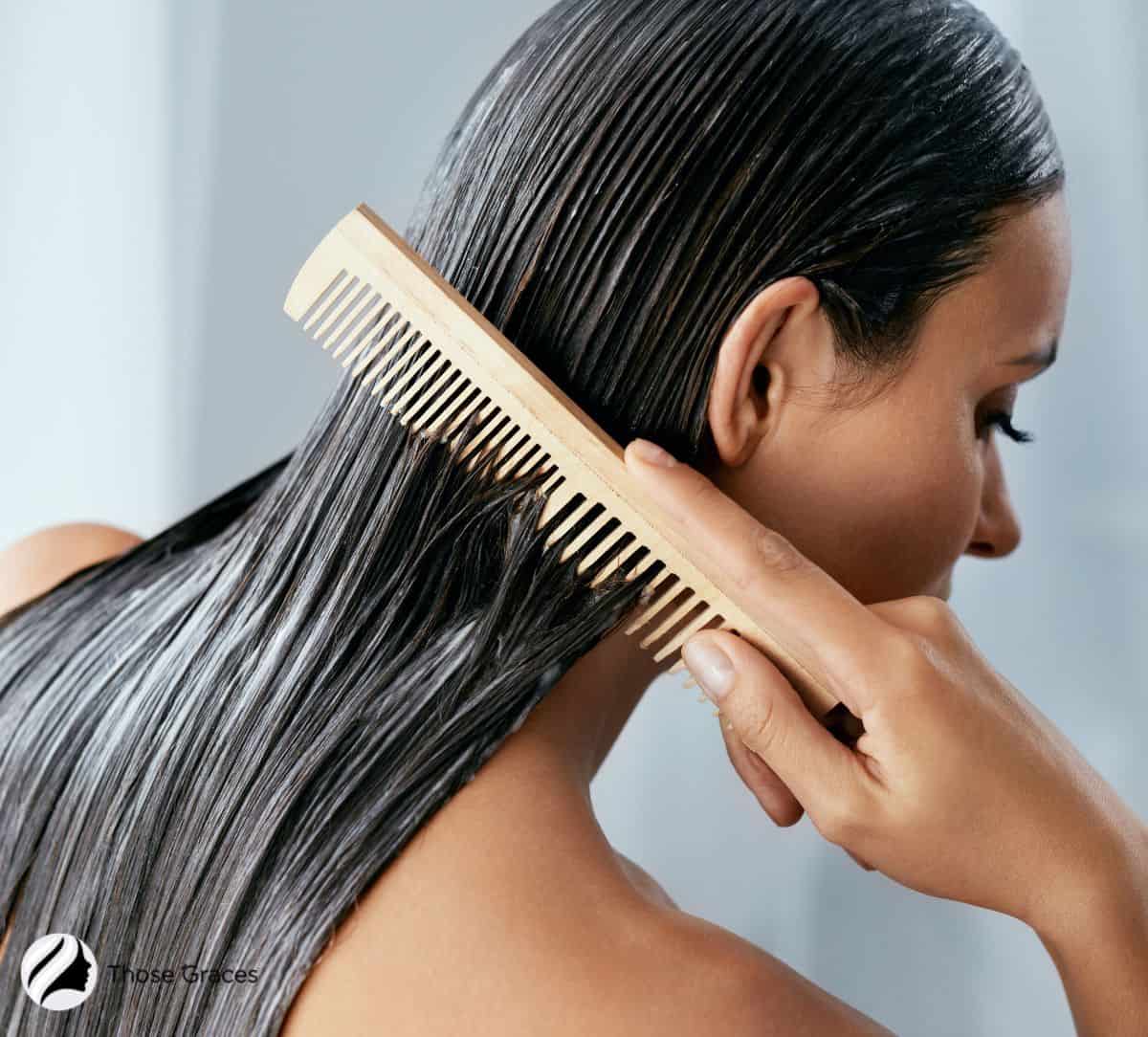 Sam Villa Pro, a professional business and educator for salon companies, says that blow-drying sopping, and soaking wet hair can be more damaging than what we can imagine. [3]
"Wet hair is more fragile than dry hair. So, exposing it to hot airflow and harsh bristle brushes can cause frizz and breakage, which will be more problematic."
Go with damp hair rather than a soaking wet one before you start the session to be free from all the headaches it can cause you.
Step 2: Apply Heat Protectant
When it's already subtly damp, apply a heat protectant. This further secures your hair from any damage it can get from heat.
You can use a hair spray heat protectant or those that come in bottles. Apply them directly onto the shaft so that they seep into the hair cuticle, maximizing absorption.
You can also apply a leave-in conditioner to prevent your hair from getting too dry.
Step 3: Part Your Hair Into Manageable Sections
The next step is to part your hair into different sections.
The technique I use in blow-drying the back of my hair is that I divide my hair just into two sections: the front and the back.
Use hair clips to accurately partition, dividing it into two (2) different sections.
QUICK NOTE: Make sure that the distribution of the hair is even so that when you style it, you wouldn't worry about damp spots.
Step 4: Set Your Blow Dryer to Medium Settings
Then, the next thing you want to do is to set your hairdryer to medium settings. Remember, overexposure of hair to heat isn't healthy.
Double-check the temperature and airflow setting. If your dryer has higher wattage, have it in a cooler setting to avoid problems while you're in the middle of the session.
Step 5: Start the Blow-Drying Session
After preparing all those, it's time to start the blow-drying process. Here's a more thorough and in-depth step-by-step process so you don't get confused.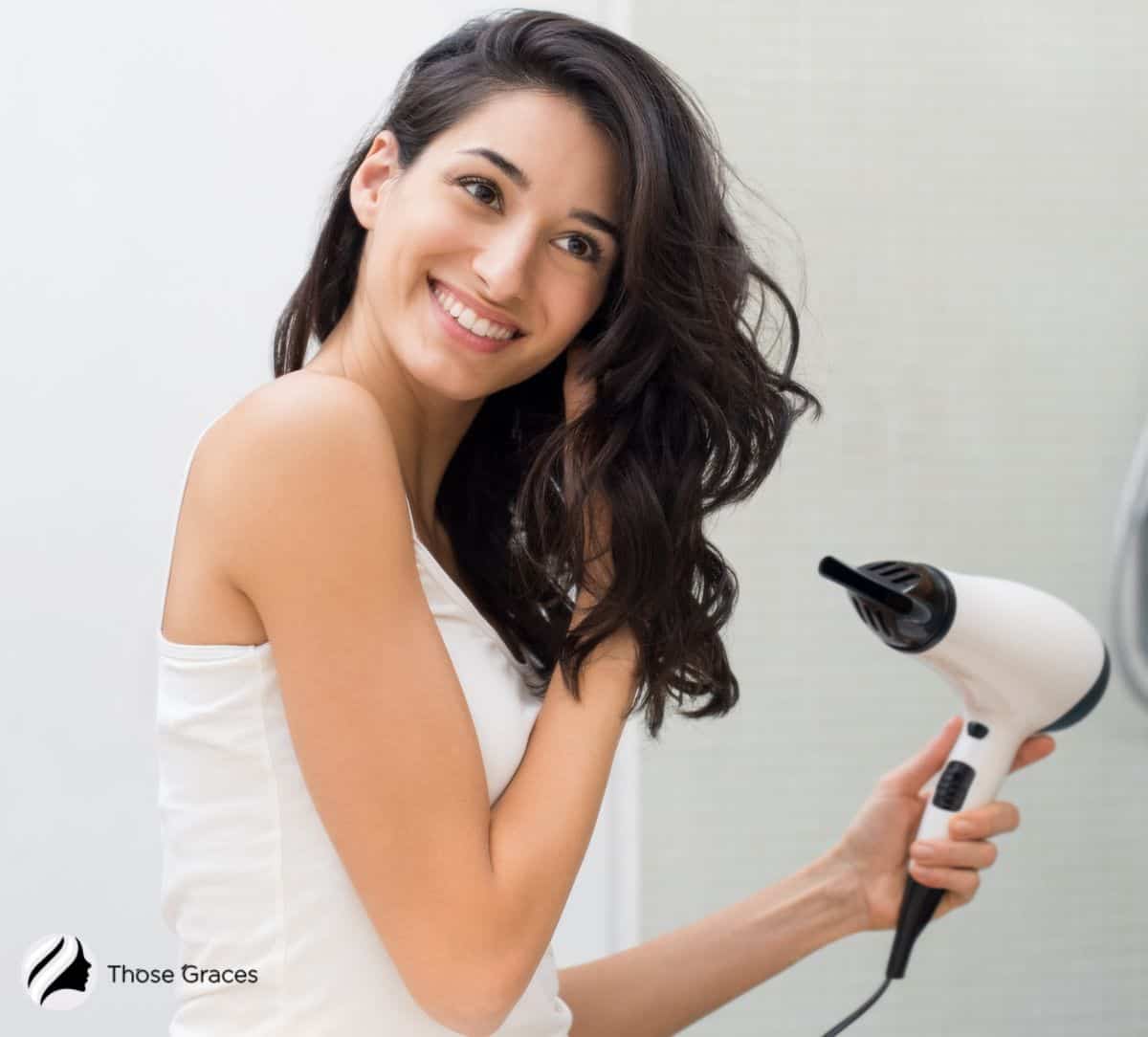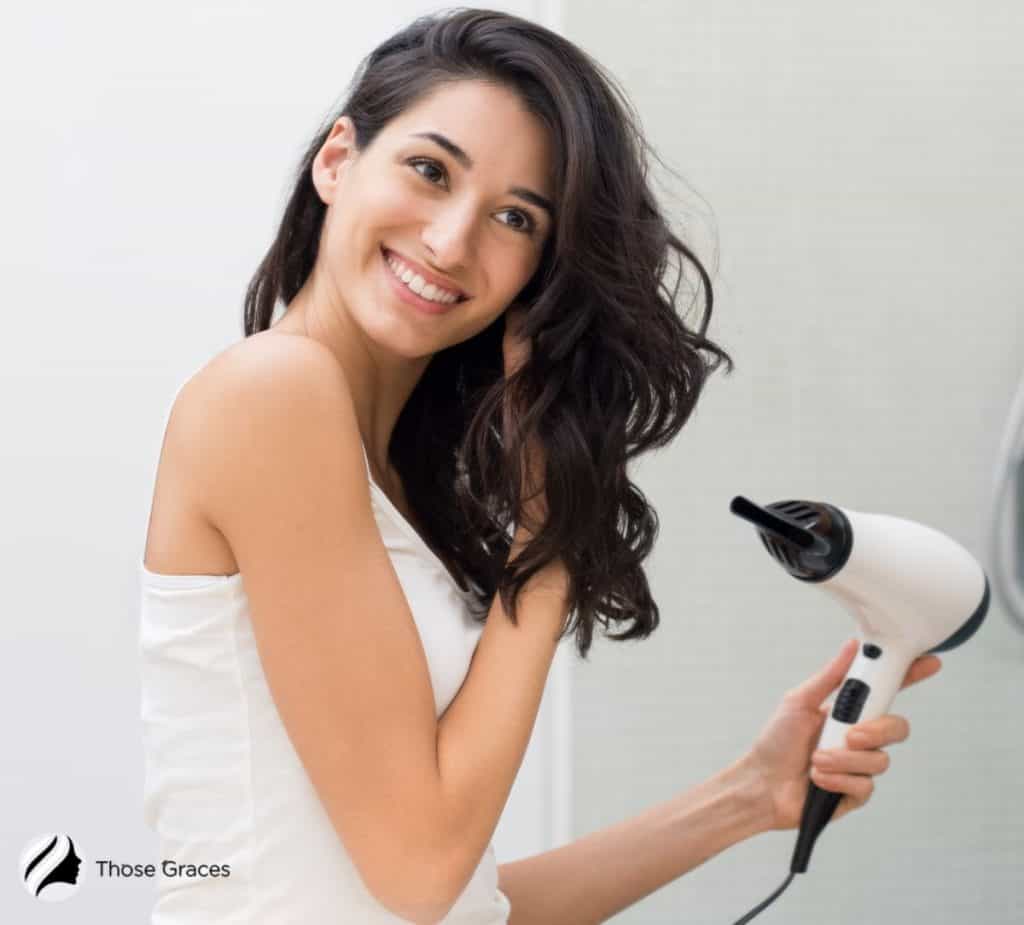 Tilt your head slightly forward (but not too much).
Place the paddle brush on the back of your hair and let it sit comfortably.
Ensure that you position the brush just below the roots of your hair.
With the brush, hold your hair taut so it stretches out, but not completely.
Then, start blow-drying from the roots of your hair to the tip.
Repeat step 5 until you dry out the back of your hair completely.
QUICK TIP: If you have long hair, you can hold and pull your brush to the farthest you can around your neck so that it sways in front of you.
That's it! That is how I perform the drying of the back of my hair, and compared to all other methods, this will be the fastest and the most effective.
Here's a video to help you in visualizing the process of blow-drying your hair like a pro!
ALSO CHECK: How to Towel Dry Men Hair (Tips & Tricks)
FAQs
In case you're left with other questions, here are some questions I've gathered in my experience of blow-drying my hair and of my clients.
Do I Have to Use a Round Brush?
No, you don't necessarily need to use a hairbrush if you want to blow-dry the back of your hair.
Any type of brush, even those with boar bristles, would do. Round brushes are good for achieving a volumized look of your hair, even in the back.
Is it OK to Blow Dry Hair Every Day?
Unfortunately, blow-drying your hair every single day can damage it. Any amount of high hair heat can damage your crown, regardless of how frequently you use it.
Do You Now Know How to Blow Dry the Back of Your Hair?
If you're looking for a guide on how to blow-dry the back of your hair, I got just what you need!
The first few weeks of blow-drying the back can be a complete mess, but with this guide, you don't have to worry! It will all be worth it cause you'll be able to keep beautiful hair for days!
References
1. Lee Y, Kim Y-D, Hyun H-J, Pi L, Jin X, Lee W-S. Hair Shaft Damage from Heat and Drying Time of Hair Dryer. Annals of Dermatology. 2011;23:455.
2. https://twitter.com/gabidoeshair [Internet]. Twitter. [cited 2022 Mar 17]. Available from: https://twitter.com/gabidoeshair
3. https://twitter.com/samvillapro [Internet]. Twitter. [cited 2022 Mar 17]. Available from: https://twitter.com/samvillapro