If you're searching for the perfect homemade face mask for dry skin, stick around!
Likewise, if you prefer to just grab something that's already DFY, we've got you covered there, too.
Below, we'll go over some of my favorite ideas to DIY or buy (including cruelty-free options).
Let's dive in!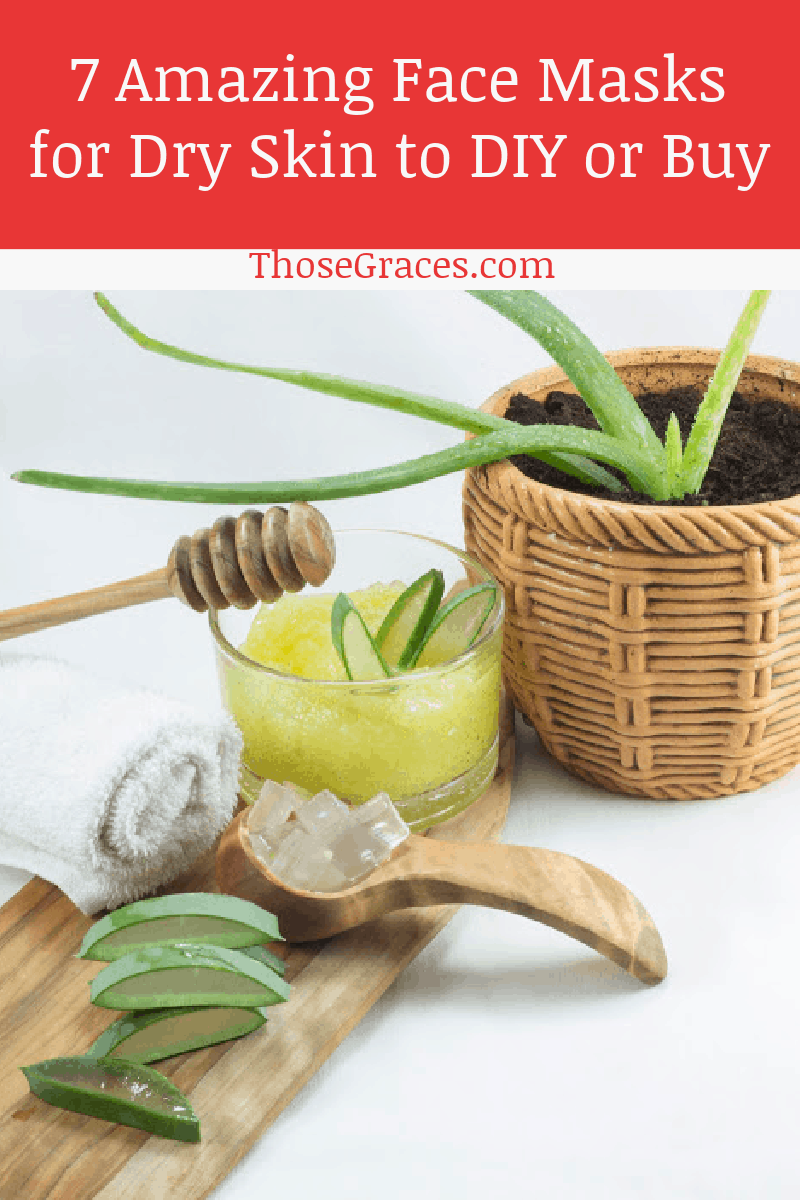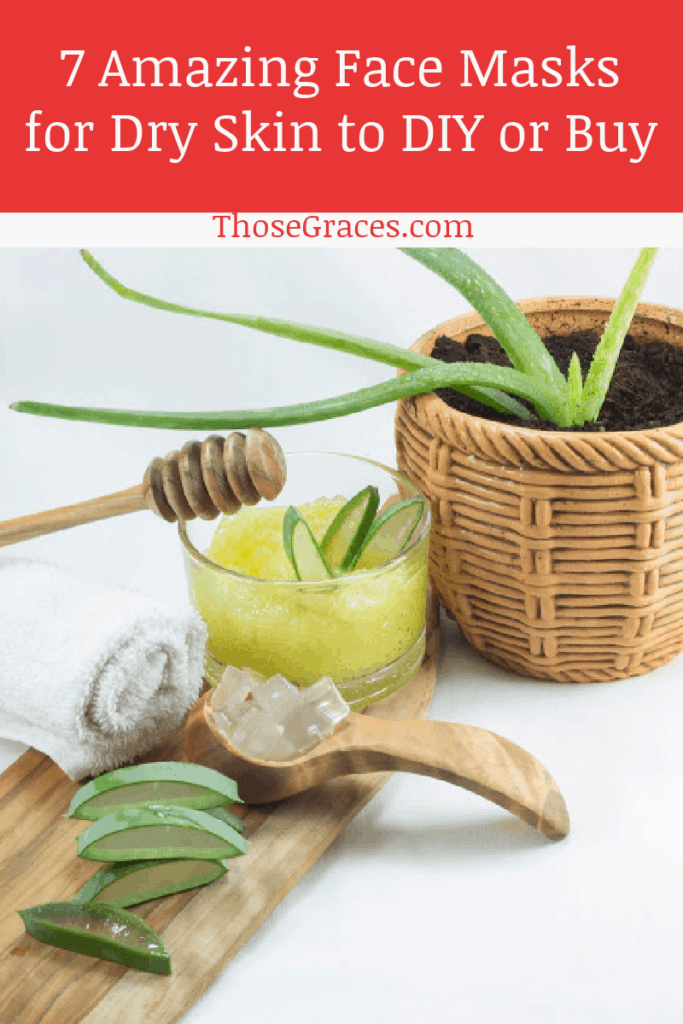 Amazing Store-Bought and Homemade Face Masks for Dry Skin
There are many cons that come with a dry face. It can be itchy, irritating, and very unpresentable.
Luckily, there are several ways to hydrate your skin and avoid this feeling.
Below, I'll list the best face masks in the market that will help hydrate your skin.
We'll also check out some DIY face masks that you can make in the comfort of your home.
I'll start with the products you can order immediately and end with the homemade ideas.
Let's get to it.
FYI, this post contains affiliate links. If you make a purchase through these links, we earn a small commission at no extra charge to you.
1. Radiance Soothing Face Mask
This mask is made from organic rosehip, botanical hyaluronic, and glycolic acid.
Unlike other dry face masks that cause breakouts and irritation, this face mask gives you a soothing feeling.
It also reduces inflammation and redness to brighten your skin.
Additionally, it minimizes your pores and purifies your skin without causing any burning sensation.
Besides dehydrating your skin, the radiance soothing face mask has anti-aging agents, which helps reduce wrinkles and tighten your skin.
PS: You might experience a burning sensation at first when you apply the face mask.
I thought I was having an allergic reaction, but everything went back to normal after a few minutes.
So, if it happens, just let it sit for 30 minutes and let it do the magic.
You can buy the radiance soothing face mask from Amazon. It's cruelty-free, vegan, gluten-free and non-GMO.
ORGANIC Brightening Clay Mask - Natural Anti Aging Facial Treatment for Dry, Oily, or Normal Skin - Clean Beauty Skin Care for Hydrating, Cleansing & Exfoliating - Wash Off Detox Body Mud Masks for Women
UNLIKE OTHER FACE MASKS THAT irritate and cause breakouts, ours will feel soothing and reduce redness and inflammation to visibly brighten your skin. Made with organic rose hip oil, botanical hyaluronic and glycolic acid it does wonders for minimizing pores, clarifying and purifying skin without that burning sensation. Our antioxidant rich blend of healing oils and vitamins is nourishing and hydrating which gives you super smooth skin and a healthy glow.
NO MORE SKIN IRRITATIONS THAT leave your skin looking dull and lifeless. Get rid of impurities, detoxify, visibly reduce blemishes and say good-bye to that pimple or blackhead. Say hello to a vibrant and smoother look that makes you glow. You'll get to enjoy a refreshing sensation after applying the mask as it starts regenerating damaged skin and stimulating collagen production. With these anti aging benefits, you'll be firming and tightening the skin along with reducing fine lines and wrinkles.
TO GIVE YOU THAT FLAWLESS COMPLEXION AND replenish your skin, we added tons of skinfood like organic aloe, green tea, jojoba oil, coconut oil, and Vitamin E. With no harsh chemicals this facemask SMELLS NATURALLY AMAZING and can be enjoyed morning and night. Our gentle ingredients are masters at exfoliating and cleansing so there's no need to peel or scrub it off. And you'll notice that it is so replenishing that it acts like a great moisturizer and improves overall deep hydration of the skin.
OUR MISSION IS TO empower women and men to feel confident in their own skin by providing high-quality clean beauty products that work for every skin type, whether dry, oily or normal. Want to create a spa-like luxury experience without spending hours of your time and for a fraction of the cost right in your own home? We got you! Our wash-off detox mask is the perfect calming and brightening facial treatment to add to your daily skin care routine.
WE BELIEVE THAT clean skincare is key for long-term beauty and health, which is why our clay mud mask has no harmful chemicals or preservatives, no artificial colors, no animal testing, and no parabens or sulphates. We say yes to Vegan, Non-GMO, Gluten-Free, Cruelty-Free, Natural and Organic Ingredients made right here in the USA. We know you'll absolutely love it, but if for some reason this detoxifying facial treatment isn't for you, contact us and we'll be sure to make it right!
2. Paula's Choice Recovery Hydrating Treatment Face Mask
This is especially good for someone with overly sensitive skin.
It's rich in antioxidants that are mostly plant-based that help replenish the skin.
It helps calm redness or any sign of dehydration.
Since most of the products are plant-based, you can use the mask as many times as you want without any reactions.
Another great quality about Paula's choice recovery hydrating face mask is that the mask is unscented too, which helps in further reducing any reactions.
You can buy the face mask from Amazon.
Paula's Choice SKIN RECOVERY Hydrating Treatment Facial Mask, 4 Ounce Bottle, for Extra Dry Skin
REPLENISH DEHYDRATED SENSITIVE SKIN--Deep hydration for dry to very dry skin. Includes rich antioxidants such as vitamins A, C & E, evening primrose & fruit and seed oils to replenish & renew skin & calm redness even from rosacea and eczema
Paula's Choice--SKIN RECOVERY Hydrating Treatment Mask pairs some of the richest emollients with plant- and vitamin-based antioxidants to meet the thirsty needs of dehydrated, rough-textured, patchy skin. Visibly calms redness and signs of dehydration.
This ultra-rich mask can be used as often as needed to rejuvenate the look of dull dehydrated skin either as a 20-30 minute mask or an overnight mask for super facial hydration. Apply a generous layer after using your favorite Paula's Choice cleanser.
Paula's Choice products are made with YOUR SKIN in mind. Whatever your skincare concern, whether dryness, acne, fine lines, or sensitive skin; we've got a treatment line for you. The search for amazing skin care ends here. Finally, you found it.
SUSTAINABLE PACKAGING: As part of our pledge to the planet, we're removing extra plastic from packaging, like shrink wrap.
3. Megan Moisturizing Honey Mask
The main ingredients of this mask are honey and lavender oil.
The lavender sinks right in after application and hydrates your skin – leaving it soft and smooth.
It soothes your irritated skin and eliminates any dullness.
It doesn't drench your face with the moisture, but it leaves you feeling refreshed and smoother than you felt before application.
It has a light, sweet scent (which many people relate to allergies), but that's not the case with this mask.
On the contrary, it's very helpful to people with sensitive skin.
You can order the cruelty-free mask from Amazon.
4. Aloe Vera and Cucumber Mask for Dry Skin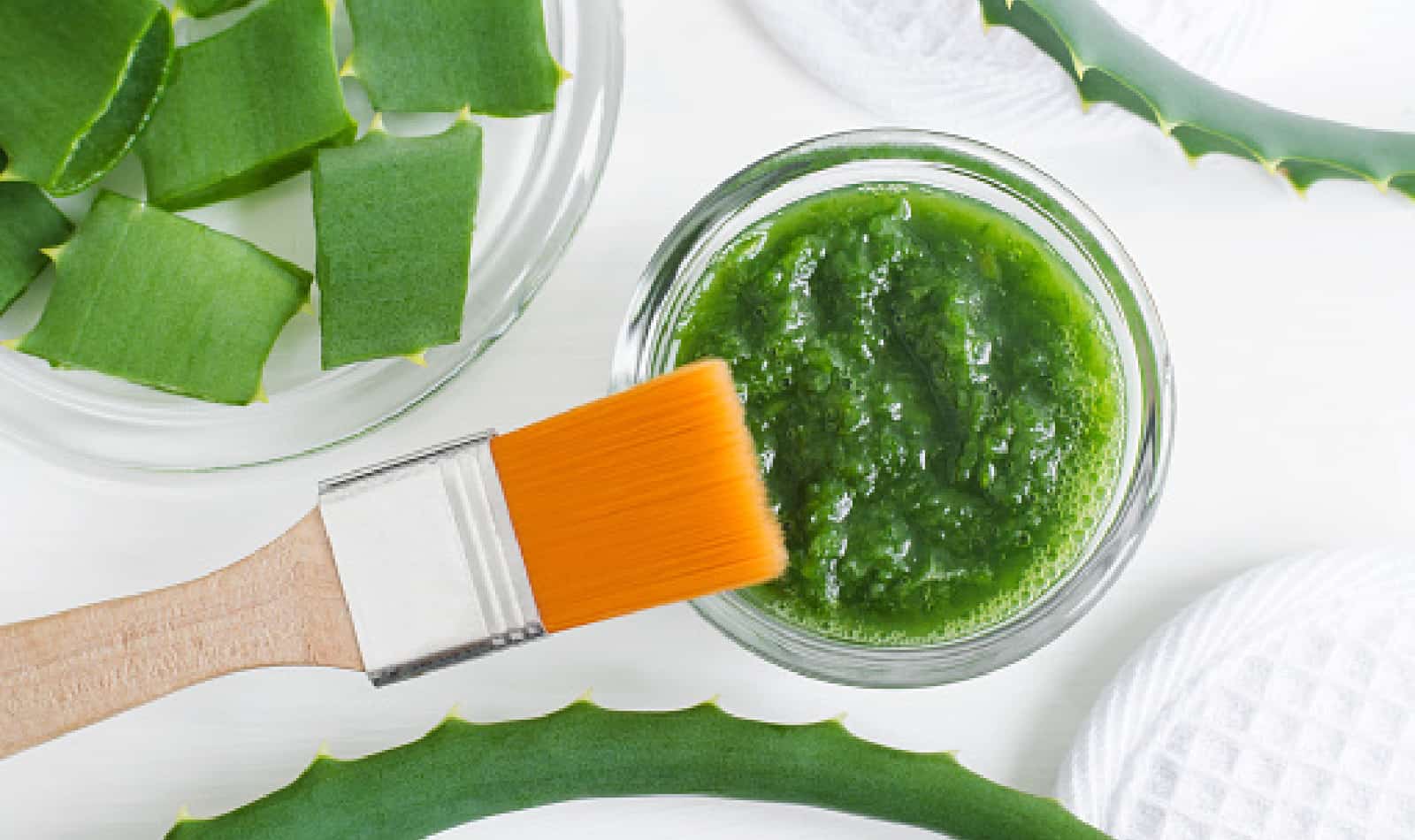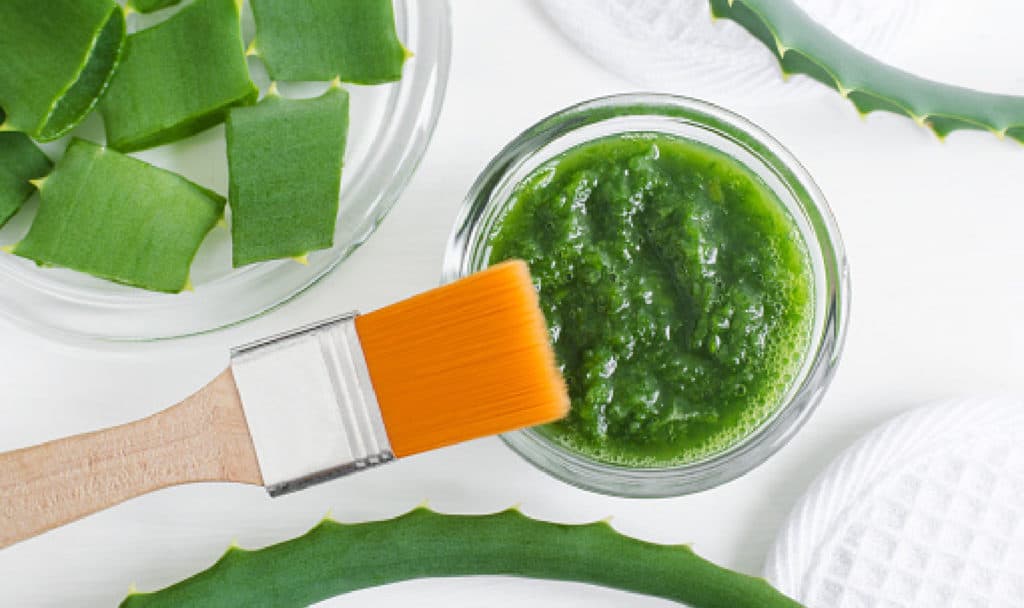 This is an easy DIY mask that you can make at home.
I got the inspiration from Sio Beauty, and they've got other beauty hacks that you can check out.
I'm sure that at some point, you've used aloe vera to soothe your sunburnt skin.
Well, it can also be used as a remedy for dry skin. And since cucumber has excellent cooling and cleansing properties, the two make an amazing hydrating mask.
Here is how to make the mask.
Ingredients
Directions
Cut ½ cucumber into small slices
Blend a little until they're watery
Add 2 tablespoons of aloe vera and blend until smooth
To get the best results, massage the paste on your face evenly, and give it 30 minutes to do it's magic.
Wash the mask with clean water and pat it dry with a soft towel.
After that, you should feel very refreshed.
Check out the video below for more tips on how to make this one.
Related: Face Masks for Glowing Skin
5. Coconut Oil and Shea Butter Mask for Dry Skin
This combination softens, hydrates, restores elasticity, and evens out your skin. Here is how to make one.
Ingredients
Coconut oil
Shea butter
Aloe vera (optional)
Directions
Measure 1 tbsp. of shea butter and put it in a mixing bowl
Add 1 tbsp. of coconut oil
Stir to form a uniform mixture
Add 1 tbsp. of aloe vera
Mix until you get a smooth mixture
Spread the paste on your face, and add more to the dry areas.
Allow it to rest for at least 15 minutes, and rinse it with warm water.
Use the mask weekly to achieve desired results.
I love this video below on how to mix the two ingredients for the best results.
6. Yogurt & Strawberry Hydrating Mask
This is another easy DIY mask that doesn't require a lot of time or ingredients to make.
Strawberries have great antioxidants, and yogurt has high lactic acid that breaks down the skin's dead cells, allowing them to be washed away.
The yogurt and strawberry mask not only hydrates your skin but brightens it within no time.
Here is how to go about making the mask.
Ingredients
2 tablespoons of Greek yogurt
1 teaspoon of Honey
3 ripe Strawberries
Directions
Put your strawberries in a bowl and mash them using a whisk
Add Greek yogurt and mix
Add honey and keep mixing
Keep stirring the ingredients until it forms a thick paste
For dry skin, it's best to let this mask rest for at most 10 minutes and wash it off.
You can also add oatmeal for an extra-soothing experience, like in this video below:
7. The "Whatever You Have on Hand" Face Mask for Dry Skin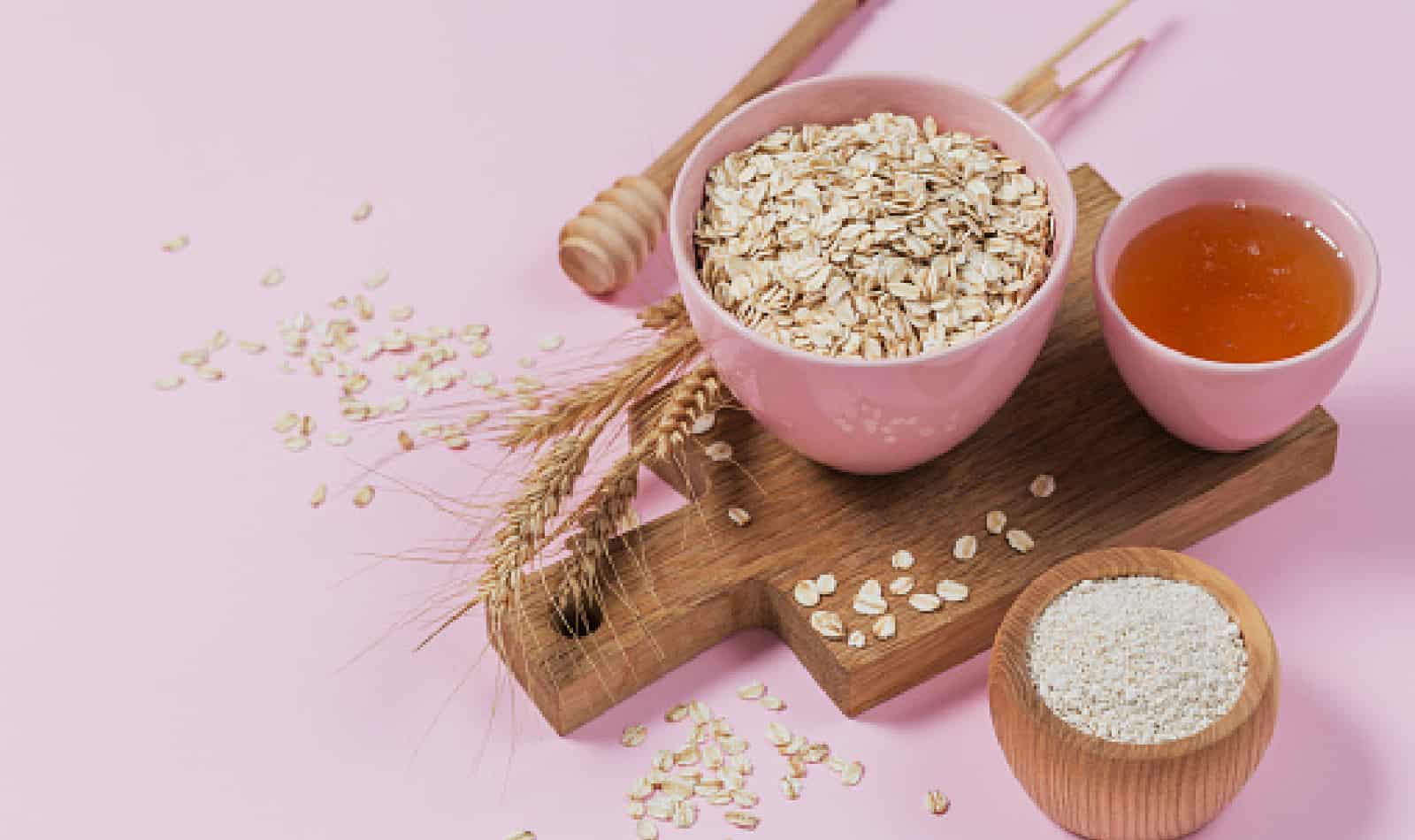 Okay, so this last one isn't technically a face mask recipe, per se, but it's perfect for when you're stuck at home and just want to whip something up fast.
Pretty much any food-grade ingredient that slathers well can be used for a face mask (provided you're not allergic to it, of course).
So, honestly, you could just reach into your fridge, grab a few things, and whip up an instant face mask!
Of course, some things are better than others.
So, for the "recipe" portion of this idea, let's look at some of the best ingredients for a quick and easy homemade face mask for dry skin!
Any of these ingredients will work:
Yogurt– Greek or regular, it doesn't really matter. It's the lactic acid that does the heavy lifting.
Oatmeal- Combine it with milk for the best mask. Water also works, though.
Honey– acts as an anti-inflammatory & also softens skin
Egg yolks – Great on their own, or mix them with olive oil.
Avocado– this superfood is also pretty darn super for your skin!
Aloe– for the same reason we use it for sunburn– it soothes and protects!
Banana – the Vitamin A helps remoisturize your parched pores.
Coconut oil- draws natural oils up through your pores and locks it in.
Sugar– exfoliates dead skin cells
Directions
Use any of the above ingredients on their own or combine two (or more).
Whichever route you go, simply place the ingredients in a bowl and mash (or mix, as applicable).
Once it reaches the right spreadable texture, slather it on your face and leave it for about 20 minutes.
When you're ready, gently wipe/dab to remove the sink-clogging bits and pieces, then rinse clean with lukewarm water.
Best Masks for a Dry Skin (Final Words)
There are so many setbacks that come with dry skin besides the unpleasant appearance. Dry skin can become irritating and very itchy.
Getting the right products, such as face masks, can also be very hard, especially if your skin is sensitive.
Make an effort to try one of these masks (buy or DIY) at least once every week to achieve a healthy skin.
And for those who have found a solution to hydrate dry skin, please let us know what products you're using.
What are your favorite homemade face masks for dry skin? How about store-bought ones? Share below!