Can anti-aging creams age you?
My skin is so important to me, and I want to ensure it remains in beautiful condition for as long as possible. For me, that means making use of anti-aging creams. But I also heard they could age you, and I wanted to know if that's true.
No research suggests that anti-aging creams can age you, but your lifestyle choices and current skincare routine can impact your effectiveness. Similarly, the ingredients in your anti-aging cream can affect the results you experience.
I'm about to take you through everything you need to know so that you can ensure maximum success from your skincare routine and say goodbye to those defined wrinkles.
Key Takeaways:
Anti-aging creams won't work as well if you have a poor skin care regimen
Your lifestyle choices can have an impact on the effectiveness of anti-aging products
You need to make sure you choose ingredients that are good for your skin
Can Anti-Aging Creams Age You?
There's a little back and forth on this, and while anti-aging creams weren't designed to make you look OLDER, there are cases where they can make existing wrinkles appear deeper.
This is usually down to OTHER aspects of your skincare routine or the ingredients in your chosen cream. Regardless of the issue, let's look closely at the potential causes.
1. If You Don't Address Dry Skin, it Ages You.
Dry skin can make you look ten years OLDER. If you don't have a good skincare routine to address dryness, anti-aging products can make your existing wrinkles appear DEEPER.
This is because when skin is dry, it LOSES elasticity and becomes more susceptible to damage.
Pro Tip: If you want to prevent this, ensure you use a hydrating cleanser, toner, and moisturizer.
That way, when you use your anti-wrinkle cream and undertake your anti-aging skincare routine, you will find the skin's appearance is massively IMPROVED as it can stimulate collagen production without harming the skin.
Unlock the secrets to youthful, radiant skin with the Korean anti-aging routine in our in-depth article 'Korean Anti-Aging Routine'!
2. The Wrong Ingredients Have the Wrong Effect
Some anti-aging ingredients can make your skin look OLDER [1]. For example, retinoids (vitamin A derivatives) are often used in anti-aging skin care products and wrinkle creams.
While SPEED UP cell turnover, they can also lead to INFLAMMATION and IRRITATION. In some cases, this can make you look OLDER instead of YOUNGER.
Other ingredients to watch out for include:
Alcohol
Fragrance
Parabens
This often includes ingredients like hyaluronic acid and glycolic acid if you want to improve your skin health and help PREVENT your skin aging.
Pro Tip: If you want to avoid these ingredients, look for anti-aging creams that are labeled "fragrance-free," "paraben-free," and "alcohol-free."
3. Over-Exfoliating is a Bad Thing
Exfoliating is a great way to get rid of dead skin cells and improve the overall appearance of your skin. However, if you exfoliate too much, it can lead to INFLAMMATION, REDNESS, and IRRITATION.
This can make your skin look OLDER, so finding a balance is essential. Aim to exfoliate 2-3 times per week, and ensure you use a gentle exfoliator that works with your skin type.
Pro Tip: This is especially important for sensitive skin as it can help with wrinkle treatments and stop the visible signs of premature aging.
If you're dealing with acne-prone skin, you may want to check out our article on the best Korean BB cream for acne prone skin to find the perfect product for your needs.
4. Your Lifestyle Can Impact Your Skin
Your lifestyle choices can also impact the way your skin ages. For example, if you smoke cigarettes, it can cause your skin to look OLDER.
Smoking cigarettes causes the skin to LOSE ELASTICITY, leading to WRINKLES and SAGGING. If you want to avoid this, it's essential to kick the habit.
Other lifestyle choices that can impact your skin include:
Not getting enough sleep
Eating an unhealthy diet
Not drinking enough water
Not getting enough nutrients (like vitamin C)
Sun exposure and sun damage
Pro Tip: If you want to keep your skin looking YOUNG and HEALTHY, it's important to make healthy lifestyle choices.
What is Anti-Aging Cream?
Anti-aging cream is a type of moisturizer that is designed to REDUCE the appearance of wrinkles, fine lines, and other signs of aging. These products usually contain anti-aging ingredients like retinoids, peptides, and antioxidants.
Why Do People Use Anti-Aging Creams?
The main reason people use the best Korean anti-aging cream is to REDUCE the appearance of wrinkles and fine lines. These products can also help to IMPROVE skin texture, tone, and elasticity.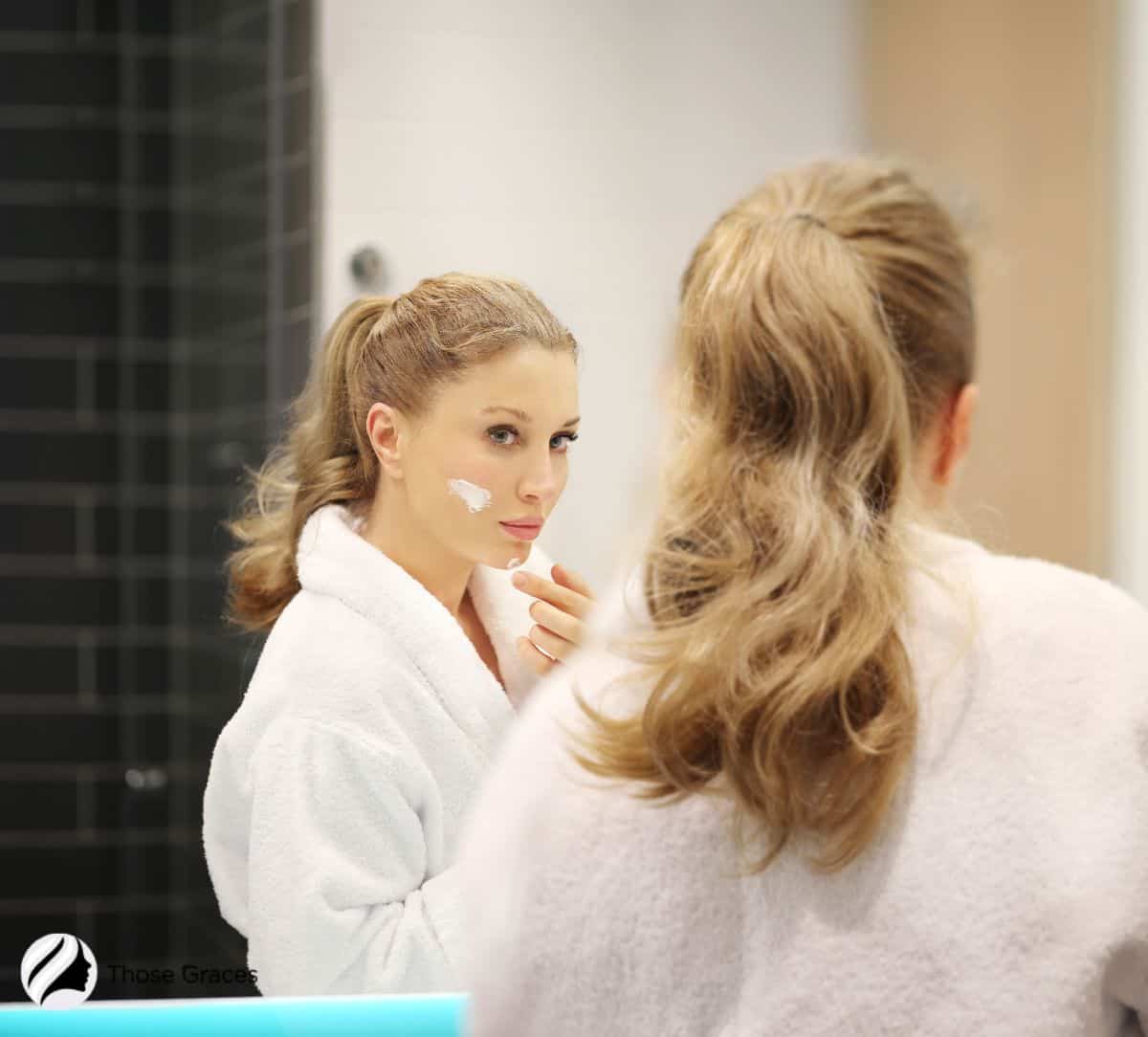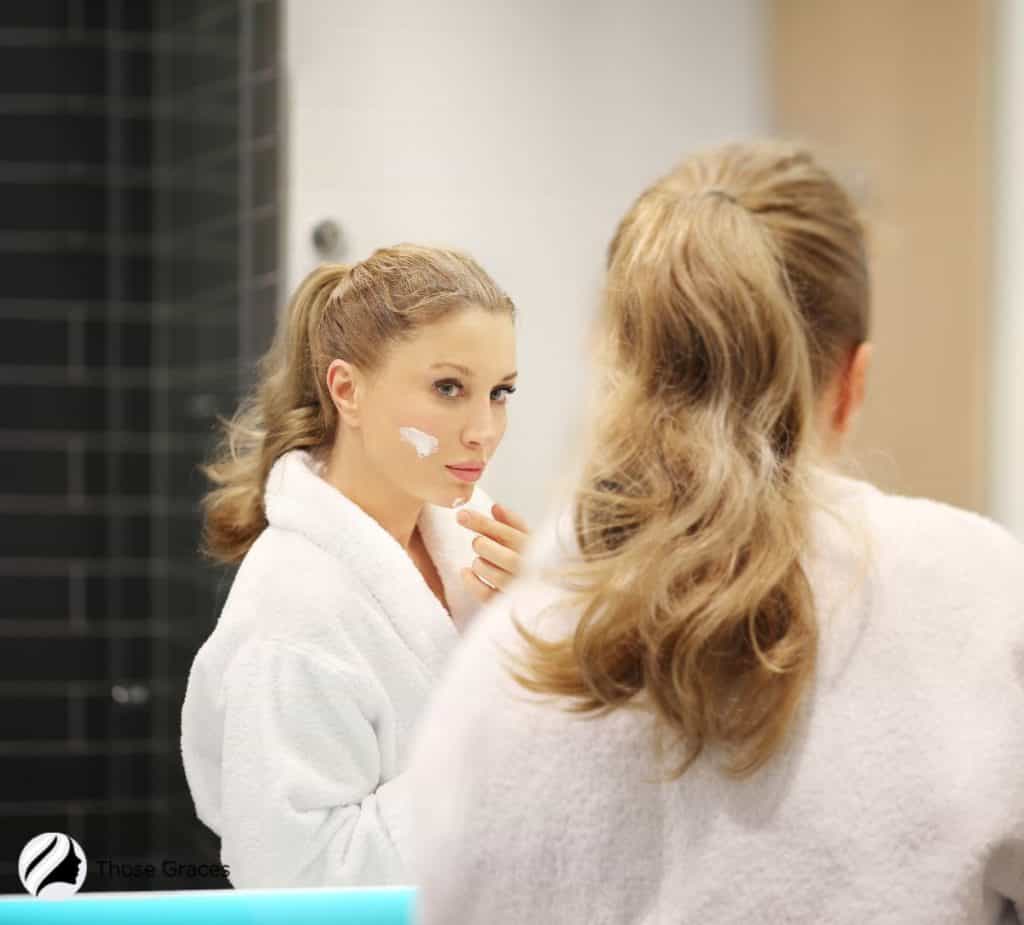 In some cases, anti-aging creams can also help to LIGHTEN dark spots and even out skin tone. This can make the skin appear more youthful and bring a healthy glow to the surface. Check out here the best anti aging secrets so you may get results faster.
Are there any side effects?
Does Anti-Aging Cream Have any Side Effects?
The good news is that anti-aging cream is generally SAFE to use (I certainly breathed a sigh of relief). However, there is always the risk that you might come across some potential side effects [2].
These effects include:
Dryness
Redness
Irritation
Inflammation
If you experience any of these side effects, it's important to discontinue use and consult a dermatologist.
FAQs
When Should You Use Anti-Aging Cream?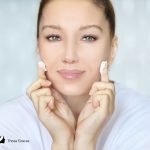 You can start using anti-aging cream as early as your 20s. These products are designed to prevent and reduce the appearance of wrinkles, fine lines, and other signs of aging.
How Often Should You Use Anti-Aging Cream?
Most anti-aging creams can be used daily. However, you may need to use them more or less frequently depending on the ingredients and your individual skin needs.
How Much Anti-Aging Cream Should You Use?
A pea-sized anti-aging cream is usually enough to cover the entire face.
Conclusion
While there is NO scientific evidence to suggest that anti-aging creams can age you, some of the ingredients in these products may have HARMFUL effects over time. For example, many anti-aging creams contain retinoids and vitamin A derivatives.
These ingredients can SPEED up cell turnover, leading to inflammation and irritation. Sometimes, this can make you look older instead of younger.
I hope this guide has been able to help you understand better how anti-aging creams work and how you can maximize your success with them.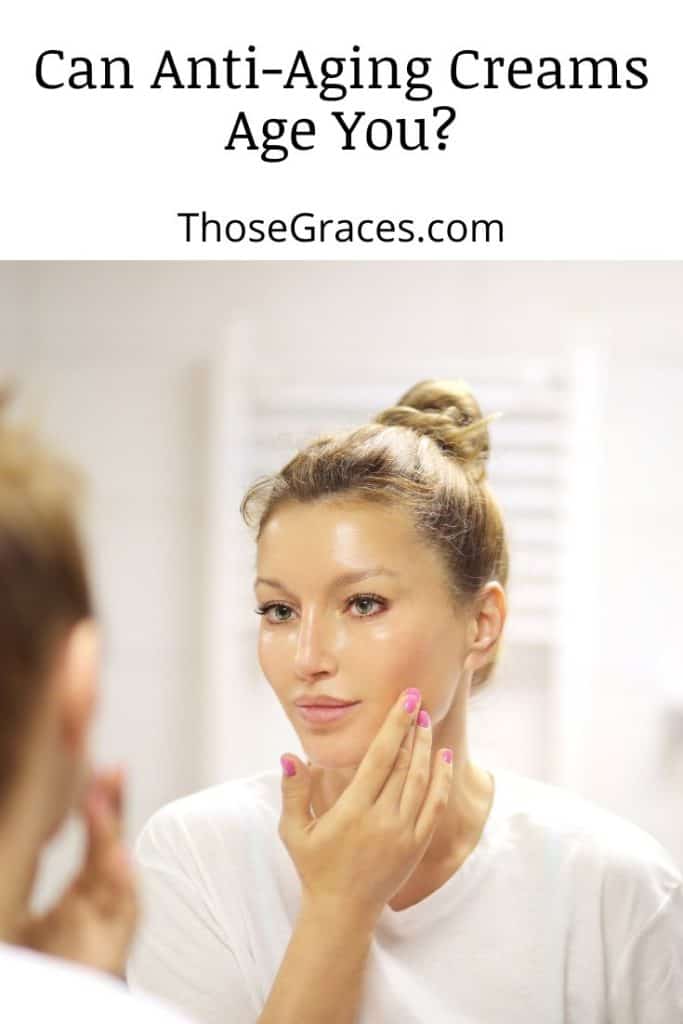 So, did you ever tried anti-aging cream before, or is it your first try? Let us know in the comments section!
Sources:
1. Ganceviciene R, Liakou AI, Theodoridis A, Makrantonaki E, Zouboulis CC. Skin anti-aging strategies. Dermato-Endocrinology. 2012;4(3):308-319. doi:10.4161/derm.22804
2. Pinsky MA. Efficacy and Safety of an Anti-aging Technology for the Treatment of Facial Wrinkles and Skin Moisturization. The Journal of Clinical and Aesthetic Dermatology. 2017;10(12):27-35. https://www.ncbi.nlm.nih.gov/pmc/articles/PMC5774901/