Nail polish is a beauty essential, and there are so many different colors and styles to choose from. Some people prefer classic black or red nails, but I love experimenting with new shades and designs.
Recently, I discovered baby blue nails and I'm in love! This soft, delicate color is perfect for springtime and adds a touch of sweetness to any outfit.
If you're looking for a change from your usual nail color, try baby blue nails – I promise you won't regret it!
Here are some of my favorite baby blue nail designs!
Don't forget to check this amazing guide on How to grow natural nails
FYI, this post contains affiliate links, and I will be compensated if you make a purchase after clicking on my links.
Our Top Picks for Nail Art Kits
Check out the table for a quick overview of our favorite nail polishes to use, then read on for more details!
1- Nude & Baby Blue
There's something so effortlessly chic about baby blue nails. The delicate hue is soft and feminine, yet still feels fresh and modern.
And when paired with a nude polish, baby blue takes on a whole new level of sophistication.
Self-care shouldn't be difficult. Check out this perfect self-care box with decals, stickers, stencils, foils, wraps, stencils, charms, rhinestones, brushes, dotting tools, and more.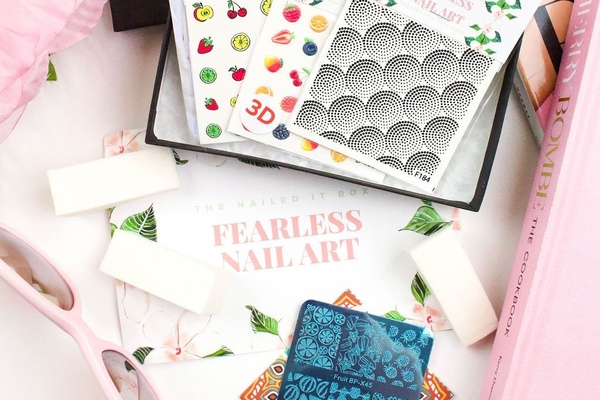 2- Short Baby Blue's
When it comes to nail designs, sometimes less is more. That's definitely the case with this elegant and understated baby blue nail design.
Press on Nail enthusiasts may now experience high-quality nail care and pampering products.
3- Matte Babyblue
Matte baby blue nails are a fresh and trendy twist on the classic baby blue shade. This versatile hue can be worn year-round and works well with any outfit.
This kit is everything you need for gorgeous glittery nails!
4- Babyblue Fade
One of the hottest trends in nail art right now is the baby blue fade. This design is created by fading a deep blue shade into a light blue, giving your blue gel nails a gradient effect.
ALSO CHECK: Black Nails Ideas
5- Babyblue Glitter
If you are looking for a way to add a little extra sparkle to your nails, then you should definitely consider adding some glitter to your baby blue nail design.
Glitter nails are all the rage right now and they are sure to make your nails look even more amazing.
Lock in your gel nail colors and keep them vibrant with this amazing lamp kit!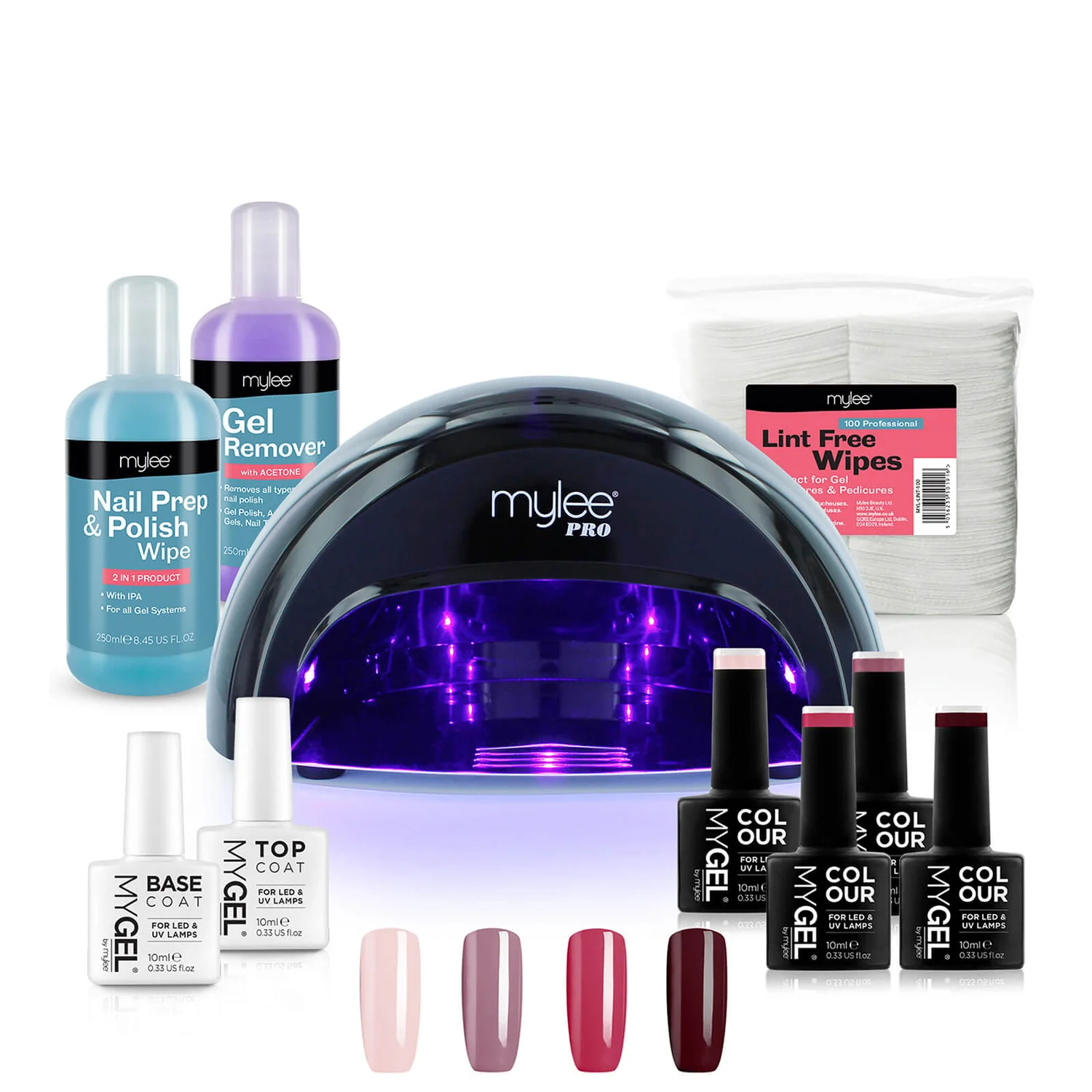 6- Abstract Babyblue
This design features clean lines and a sleek, minimalist aesthetic. The baby blue polish is accented with white geometric shapes, giving the nails a modern look.
7- Babyblue Ombre
Ombre nails are a chic and trendy way to show off your style. The baby blue ombre nail design is a favorite among fashionistas.
8- Babyblue w/ Speckles
A baby blue base with white speckles makes for a delicate and ethereal nail design.
9- Babyblue Embellished
Babyblue is a popular color for nails, and there are many different designs that can be created using this shade.
One popular option is to add a touch of sparkle with some glitter or rhinestones. This can create a fun and festive look that is perfect for parties or other special occasions.
10- Babyblue V-cut Acrylics
They feature a soft blue color with white accents, and the tips are shaped into a V-shape. The result is a beautiful and eye-catching design that is sure to make your nails stand out from the rest.
Beautiful nail art begins with clean and healthy nails. Try this to help get rid of dry skin and raggedy hangnails!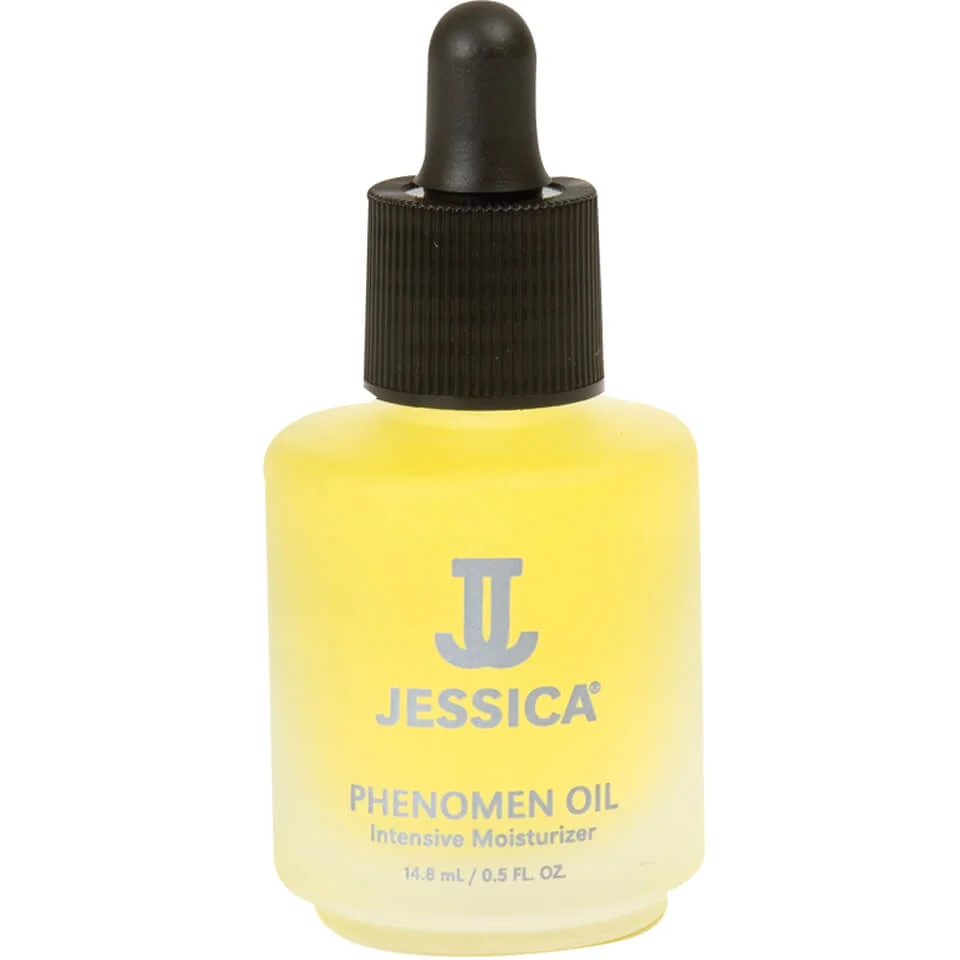 11- Babyblue Gold Foil
Who says you can't have the best of both worlds? This design combines the classic elegance of baby blue with the trendy glamour of gold foiling.
The result is a stunning manicure that is sure to turn heads.
12- Long Babyblue Nails
These pretty nails feature a pale blue color that is soft and feminine. They are also long and elegant, making them perfect for special occasions.
These colors are the perfect complement to just about any nail art design!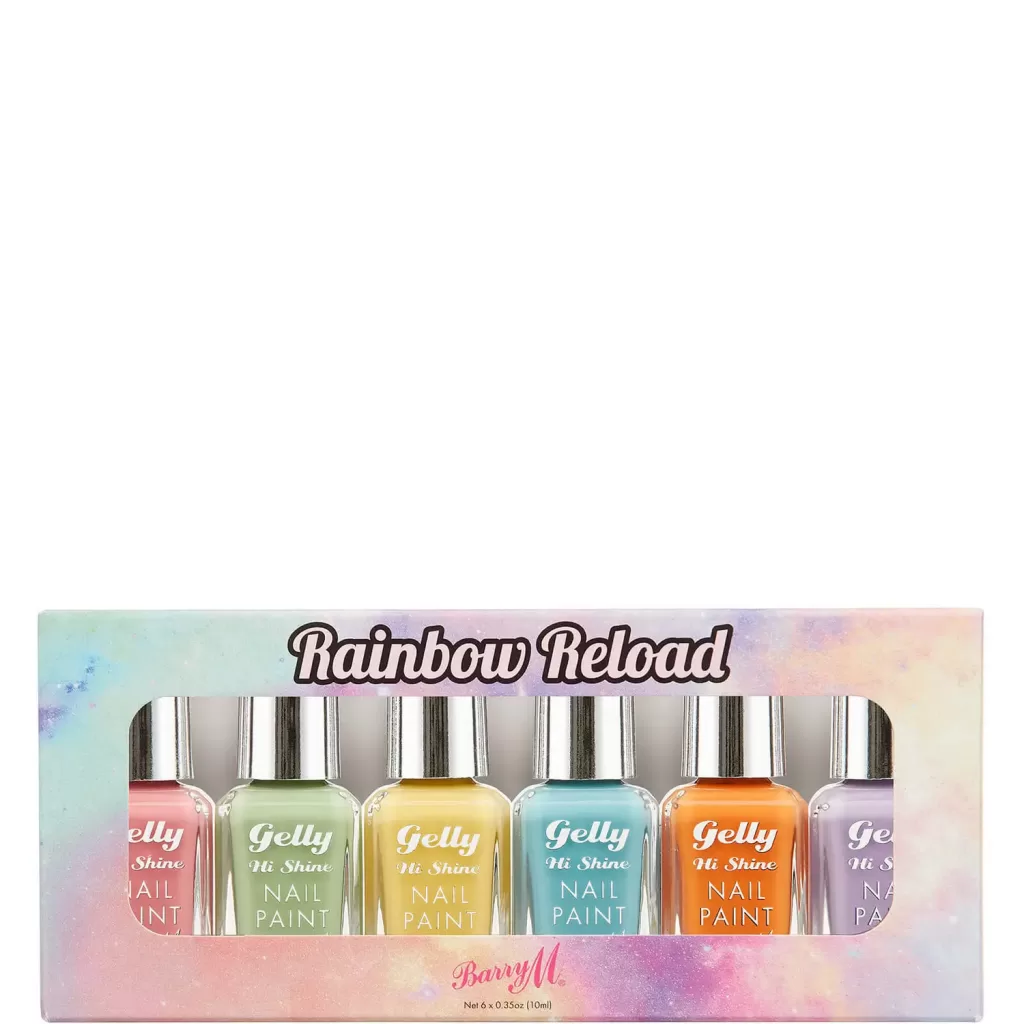 13- Baby Blue French Manicure Dip & Glitter Dump
Looking for a chic and simple nail design? Look no further than the baby blue French manicure! This classic style is easily achieved with a little help from a dip powder kit.
14- Babyblue Christmas Nails
For a traditional take on the trend, go for a babyblue polish with white accents. You can use stripes, dots, or even snowflakes to create a festive design.
Try this all-in-one nail paint for a better look!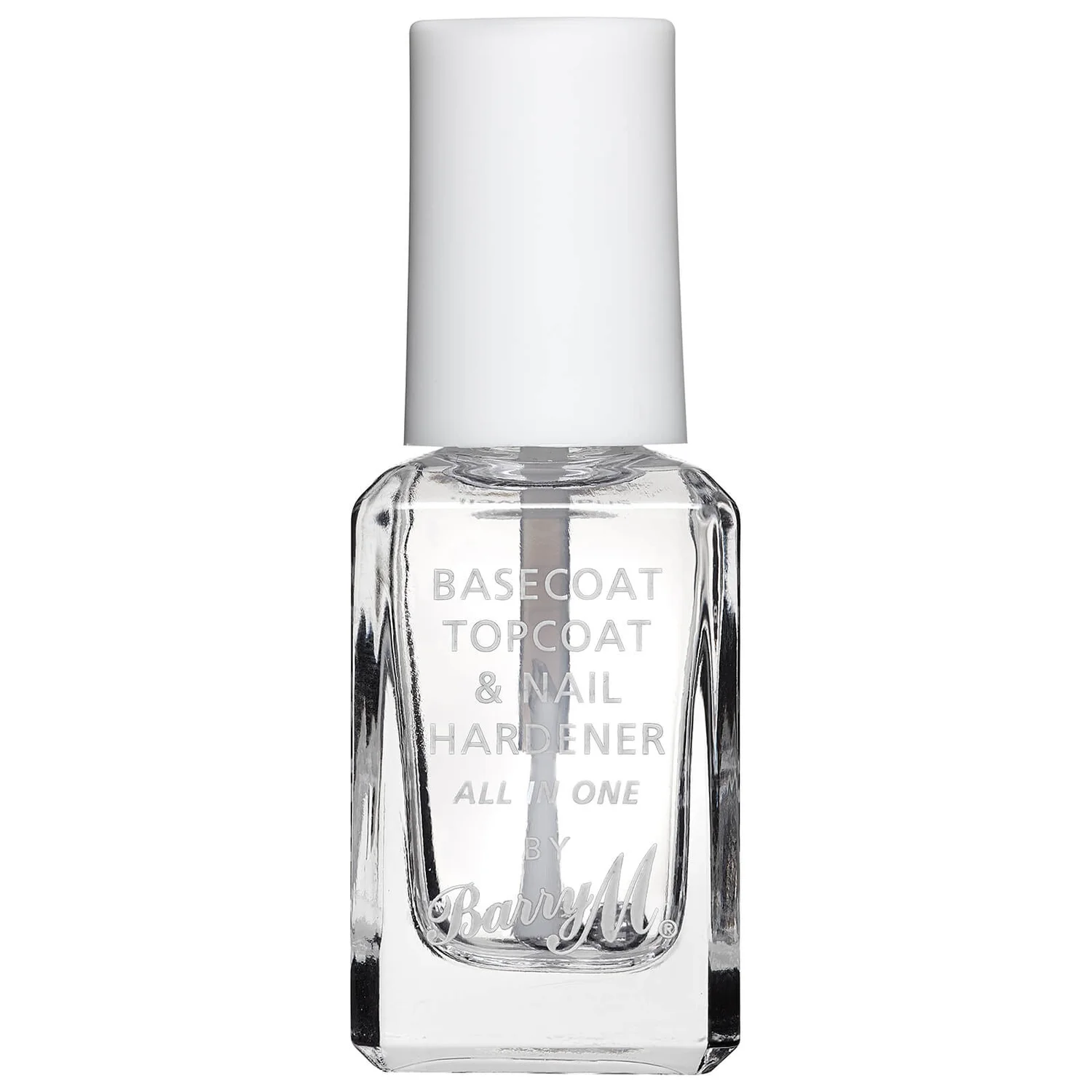 15- Babyblue Frenchies
If you want something a little more subdued, you can try a baby blue French manicure. This classic look is timeless and elegant, and it goes with any outfit.
16- Babyblue Stillettos
If you're looking for a fresh and stylish nail design, you can't go wrong with baby blue stilettos.
For an eye-catching color, this nail polish set is perfect!
17- Babyblue Square Nails
This classic design is both elegant and easy to wear. Plus, it looks great with any outfit. If you're thinking about trying out this trendy nail style, there are a few things you should keep in mind.
First, make sure your nails are properly shaped and filed. Square nails look best when they're short and uniform in length.
18- Blue & White Cloudy Design
The light blue color is reminiscent of a clear sky, while the white clouds add a touch of whimsy.
19- Double French Baby Blue Tips
Most people know that a French manicure looks chic and elegant, but did you know that you can add your own spin to this classic style?
One popular variation is the double French manicure, which as the name suggests, simply involves adding a second layer of polish to the tips of your nails.
20- Babyblue Nail Art
Check out these perfect geometric lines on nude and baby blue. These are sure lift up your moods [1].
21- Babyblue Goldenflakes
Baby blue is such a sweet and delicate color, and when you add some golden flakes to the mix, you get a look that is both elegant and playful.
22- Babyblue with butterflies
When it comes to baby blue nails, there are endless possibilities. But one design that always looks fresh and fun is baby blue with butterflies.
23- Babyblue and Cloud Acrylics
This unique style is achieved by combining two colors – baby blue and cloud white – to create a soft, dreamy look.
The best thing about these designs is that they can be adapted to any length or shape of nails, making them perfect for both long and short nails.
24- Peach & Baby Blue
If you're looking for something pretty and feminine, why not try a peach and baby blue design? The soft colors are perfect for spring and summer, and they'll make your nails look simply beautiful.
25- Babyblue & Lilac
Baby blue nails look especially lovely when paired with lilac, another pastel hue that evokes springtime. Together, these colors create a gentle and feminine look.
Conclusion
Whether you're looking for a way to switch up your at-home manicure routine or are in search of the perfect nail color to wear to your best friend's wedding, we've got you covered.
I've gathered some of our favorite baby blue nail ideas just for you. Take a look and get inspired!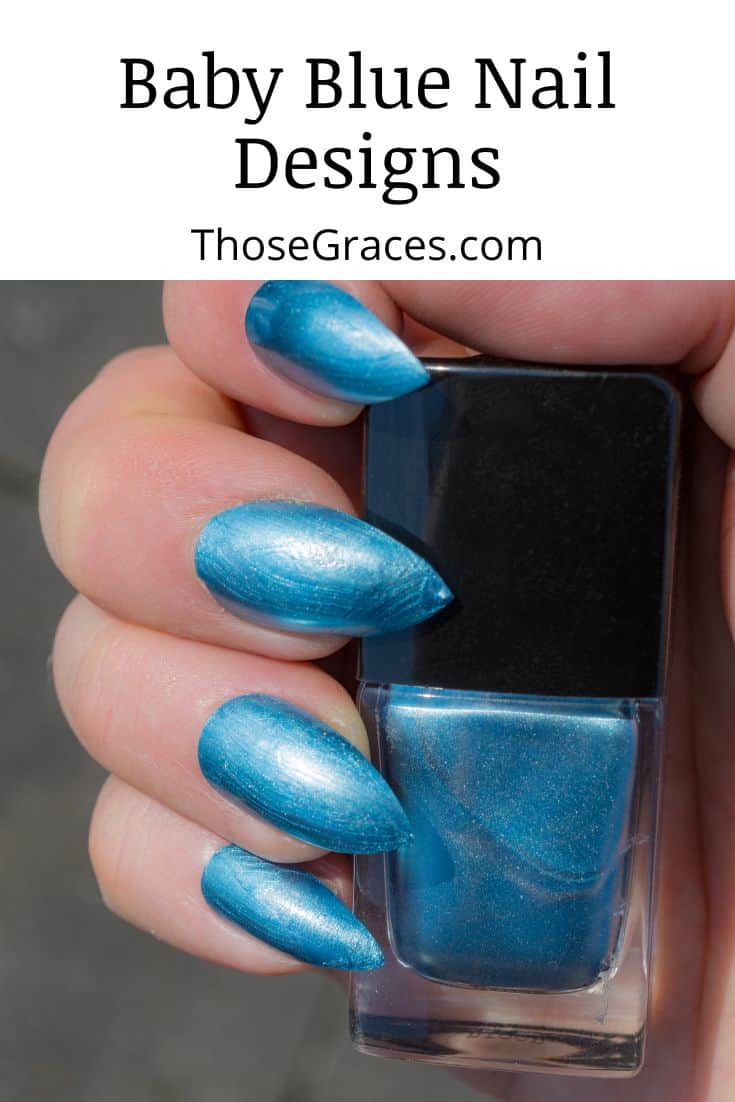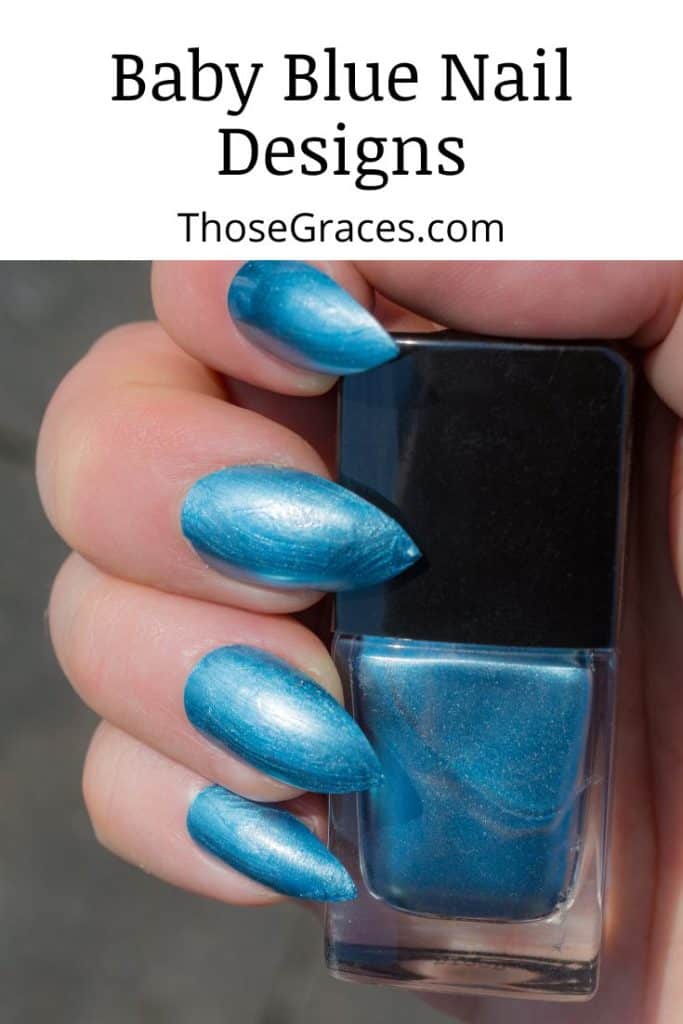 Do you have a go-to baby blue nail polish? Let me know in the comments below.
Resources
1. Can Nail Polish Change My Mood? | SiOWfa12: Science in Our World. sites.psu.edu. Accessed July 5, 2022. https://sites.psu.edu/siowfa12/2012/09/20/can-nail-polish-change-my-mood/