Worried about preparing for your wedding day? Then Stop and read!
As a seasoned wedding planner, I've seen it all – from the flutter of excitement to the whirlwind of decisions, I've learned how to transform fear into confidence instantly!
In this article, I'll share my 8 tips to prepare you for that dress – to help you shine like a star!
Keep reading to transform your wedding prep from overwhelming to overjoyed, ensuring you shine brilliantly on your big day.
Key Takeaways
Organization is Key: Start early and use a checklist to keep track of tasks. This will help reduce stress and ensure nothing is overlooked.
Self-Care Matters: Prioritize your mental and physical well-being. Regular exercise, a balanced diet, and enough sleep can significantly impact your overall mood and energy.
Delegate Responsibilities: Don't hesitate to delegate tasks to friends, family, or a wedding planner. Sharing the workload can make the process more manageable and enjoyable.
8 Essential Beauty Prep Tips for Your Big Day
To prepare for your wedding day, start by setting a clear vision and budget. Then, prioritize tasks, delegate responsibilities, and stay organized.
Take care of yourself, mentally and physically, and don't hesitate to seek professional help if needed.
Skip to my 8 favorite steps ASAP!
#1 Preparing the Engagement Rings
One of the first and most important steps in preparing for your wedding day is selecting and exchanging engagement rings.
This is the moment that officially marks the beginning of your journey together as a couple. It's crucial to choose a ring that reflects your personal style and symbolizes your love.
Before choosing a ring, consider your budget and the metal and gemstone preferences.
You can choose a moissanite ring with gemstones or opt for other options like diamonds or colored gemstones. Just make sure the ring is a true reflection of your love story.
#2 Setting a Beauty Routine
Once you have the engagement ring in place, it's time to start preparing for the big day. Setting up a beauty routine well in advance is essential [1].
Your skin, hair, and nails require time to look their best, and it's not something that can be achieved overnight.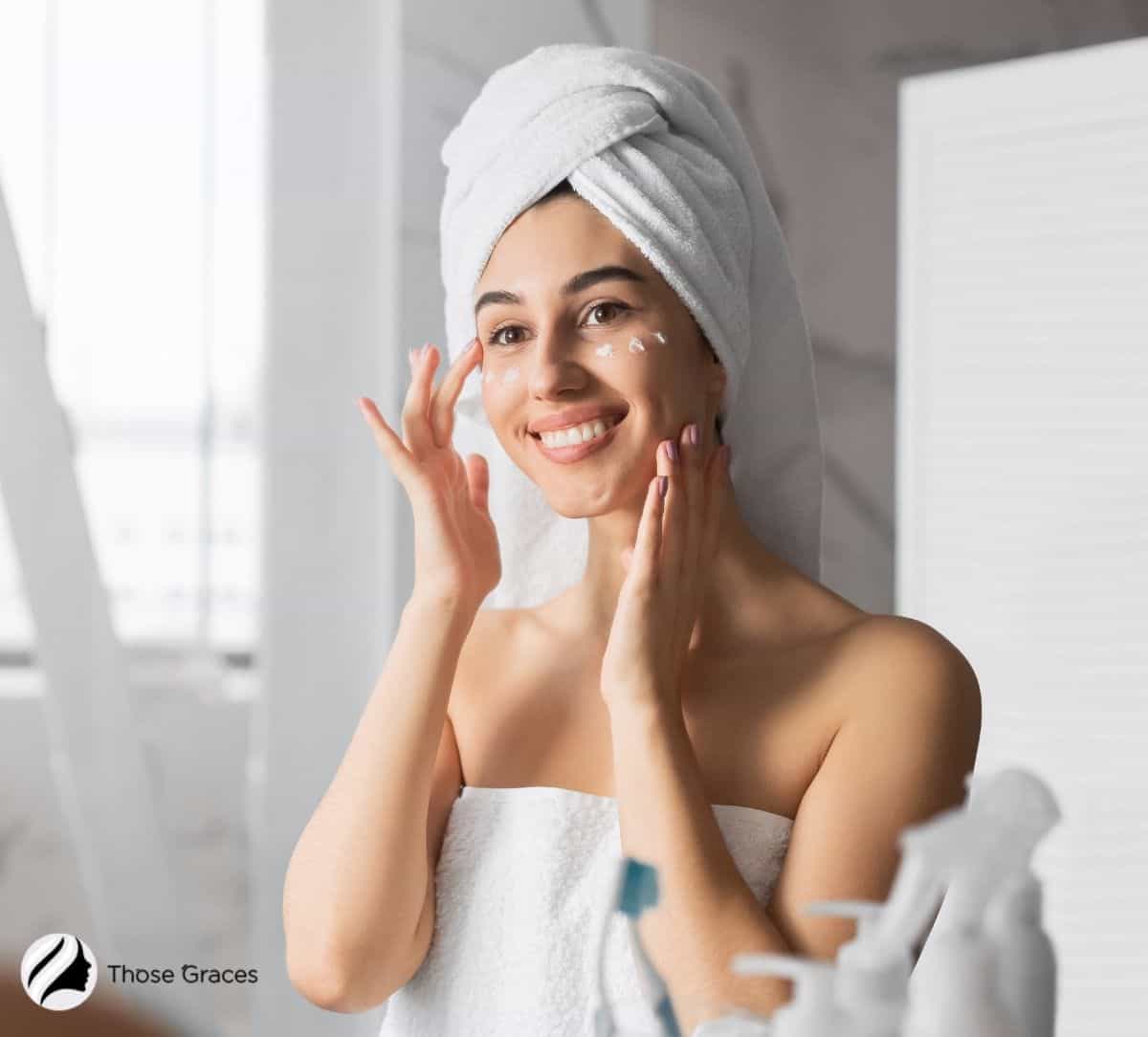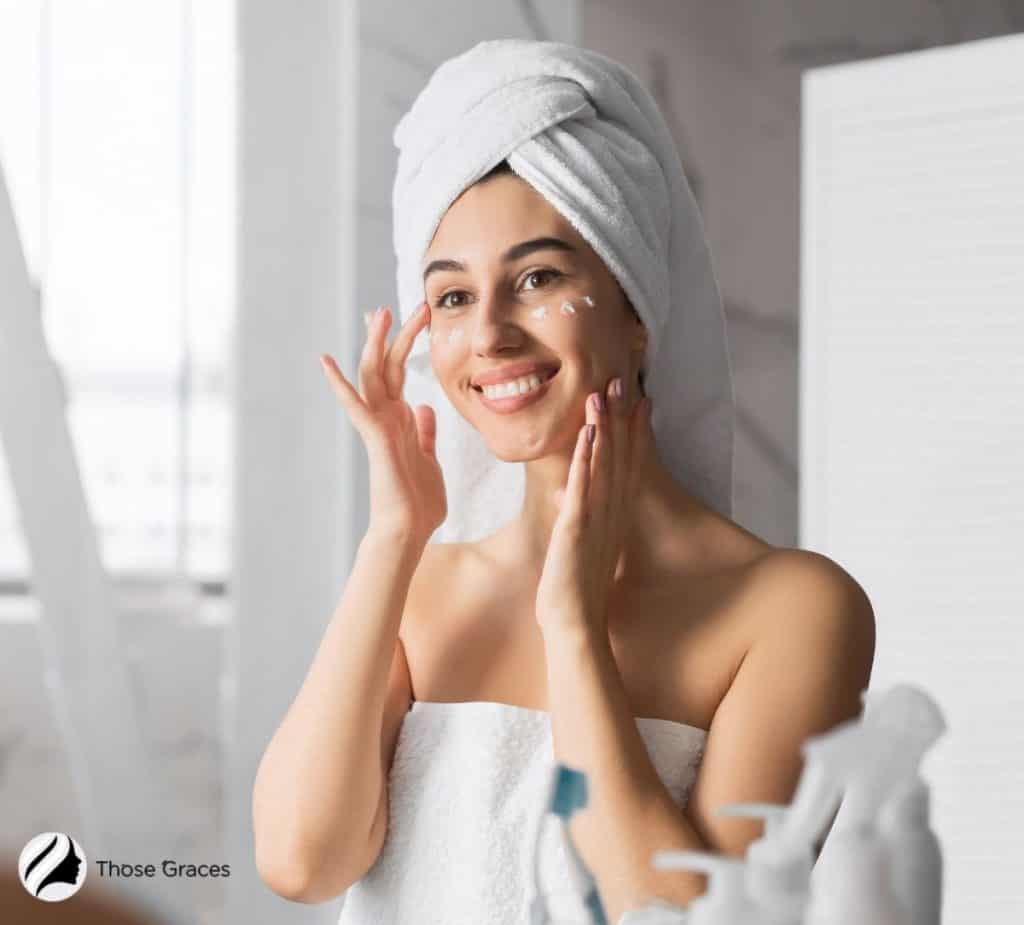 Begin by consulting with a dermatologist or skincare specialist to create a tailored skincare routine. This routine may include facials, moisturizers, and sun protection.
Also, invest in a high-quality haircare regimen to ensure your locks are in perfect condition.
Some hair treatments (think deep conditioning masks and regular trims) will help you achieve the luscious, healthy hair you desire for your wedding day.
Don't forget about your nails; schedule regular manicures to maintain beautifully groomed hands and nails.
Unlock the secrets to radiant, youthful skin by diving into the world of 'secrets to clear skin' and 'Korean skincare for aging skin' – your gateway to age-defying beauty!"
#3 Maintaining a Healthy Lifestyle
Bridal beauty isn't just about looking good; it's about feeling good, too.
To achieve that radiant bridal glow, it's essential to maintain a healthy lifestyle. Incorporate a balanced diet rich in fruits, vegetables, and lean proteins.
Proper nutrition will benefit your skin, hair, and overall well-being. Hydration is also key, so be sure to drink plenty of water to keep your skin looking fresh and supple.
In addition to a healthy diet, exercise is crucial.
Regular physical activity not only helps you stay fit but also releases endorphins that reduce stress and improve your mood.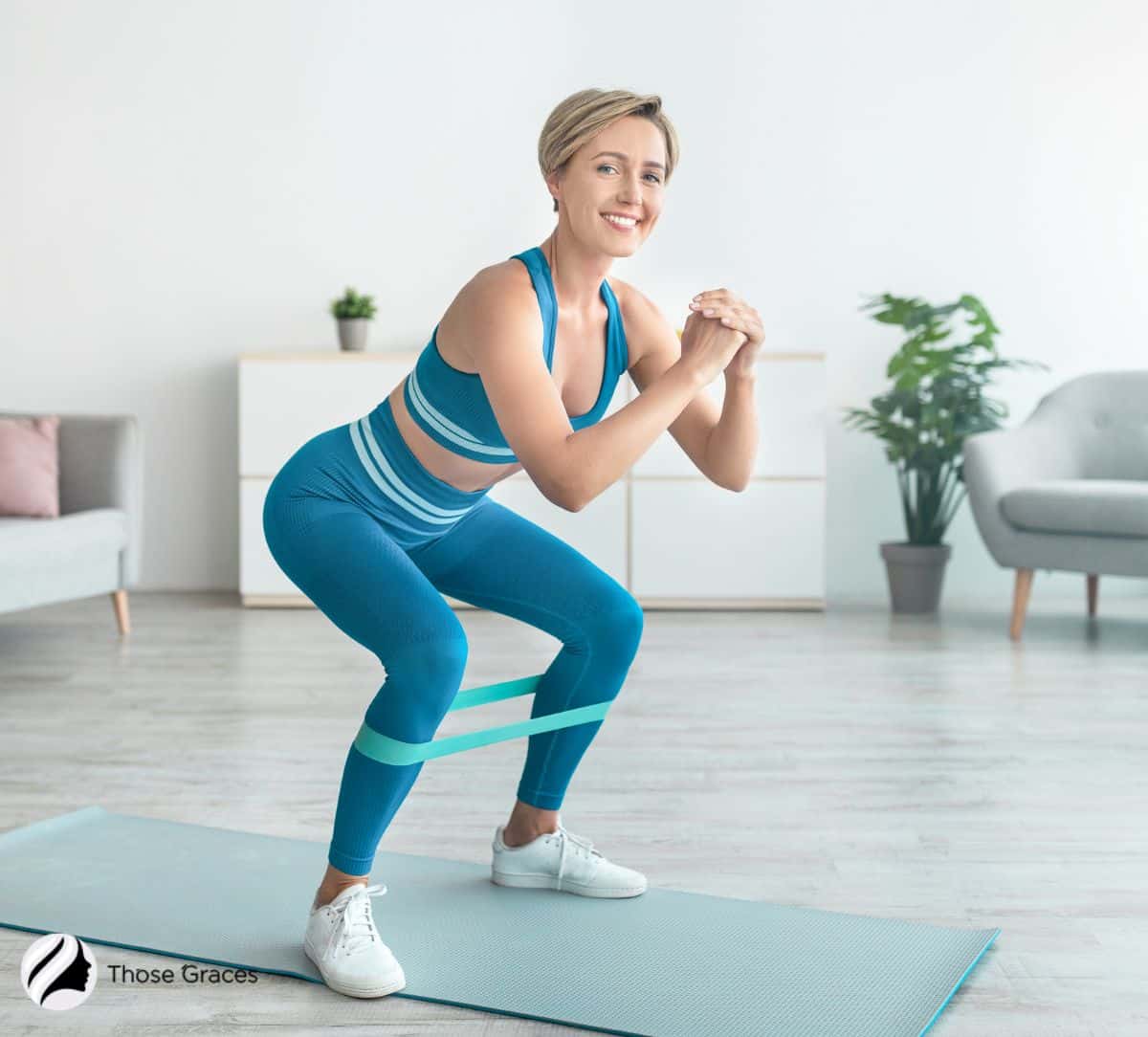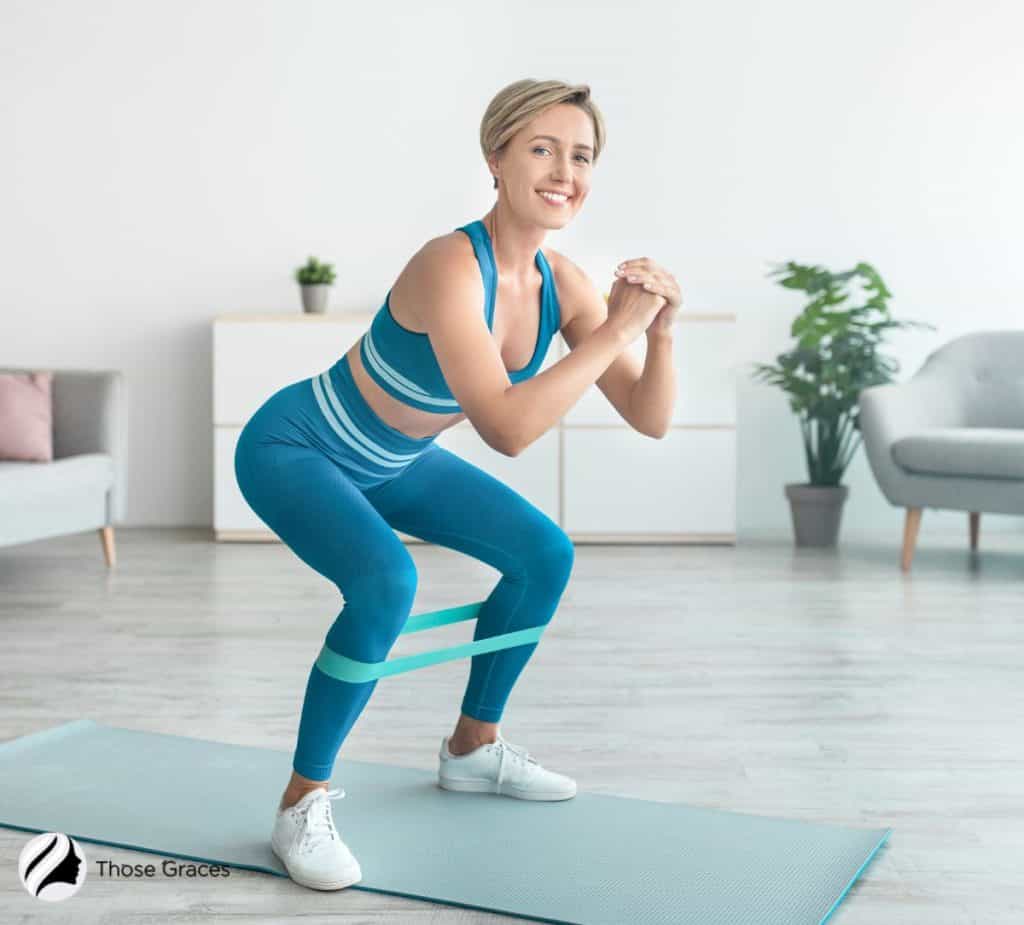 Make sure to incorporate stress-reduction techniques such as yoga or meditation to help you stay calm and centered during the wedding preparations.
#4 Skincare and Makeup Trials
Two aspects that brides often fret over are their wedding day skincare and makeup.
The key here is to plan and have trial runs well in advance.
Schedule appointments with professional makeup artists and discuss your preferences.
Try different makeup looks and experiment with various styles until you find the one that makes you feel most beautiful.
For your skincare, begin using the products recommended by your dermatologist months before the wedding.
You may also consider getting a facial closer to the big day to ensure your skin is in prime condition.
These trials will help you avoid last-minute surprises and ensure that you look like the best version of yourself on your wedding day.
#5 Bridal Accessories
The wedding dress is, without a doubt, one of the most critical elements of bridal beauty. Ensure that you choose a dress that flatters your body shape and complements your personal style.
Consider the time of year and the wedding venue when selecting the fabric and design. It's essential to start your dress search early, as it may take several fittings to get it just right.
Don't forget about accessories.
Your choice of veil, jewelry, and shoes can enhance your overall bridal look. They should complement your dress and makeup, but also reflect your unique style and personality.
To ensure a cohesive look, try everything together before the big day.
#6 Bridal Hair
Your wedding hairstyle is a crucial element of your bridal beauty.
Whether you opt for an intricate updo, soft waves, or a simple bun, your hair should complement your dress and overall look.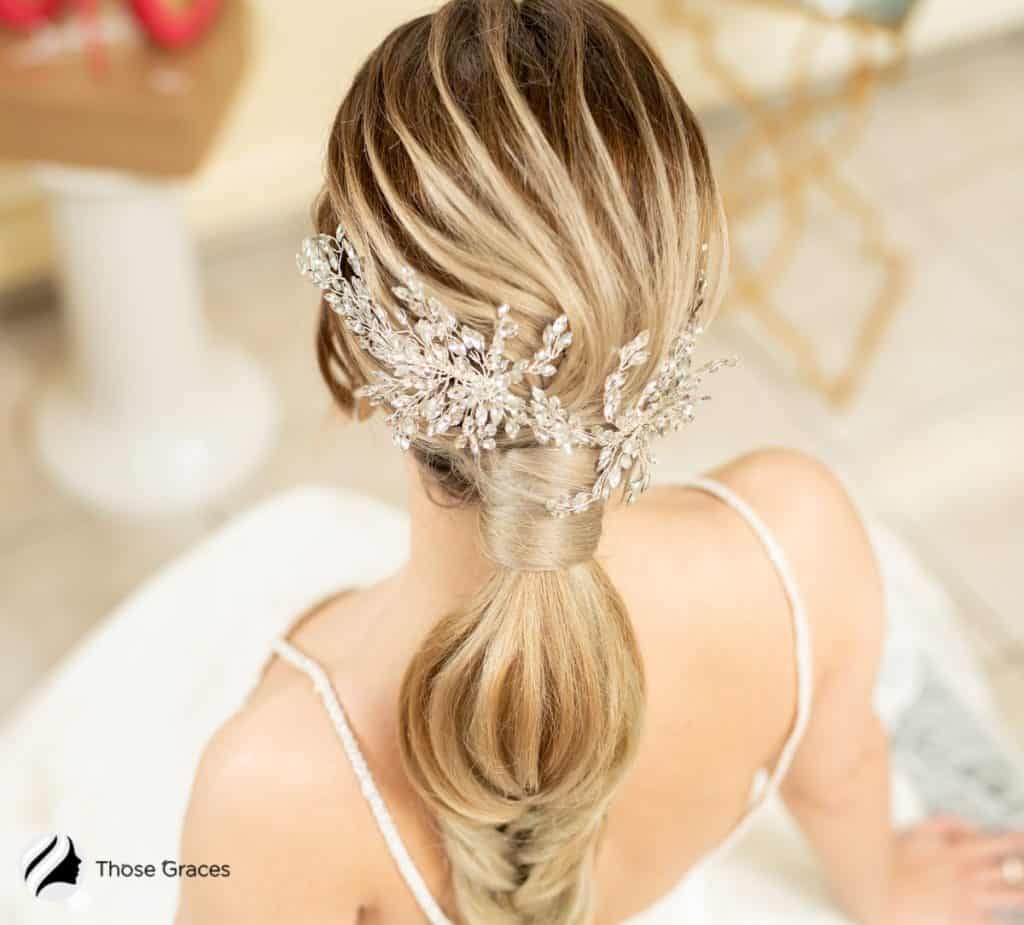 Discuss your hairstyle options with a professional hairstylist and have trial runs to see which style suits you best.
Many brides also choose to accessorize their hair with veils, tiaras, or fresh flowers. These can add an extra touch of elegance to your bridal ensemble.
Choose hair accessories that match your overall theme and style.
#7 Solid Skincare Routine
Experts at Healthline point out, "There isn't much that's more frustrating than itchy skin caused by dryness. [2]"
Sometimes the road to radiant skin for your wedding day starts way before the actual day.
It's true – it's all about setting up a skincare routine that's just right for you, whether you're dealing with dry, oily, or sensitive skin.
Make sure to exfoliate regularly to keep your skin fresh and don't forget to drink plenty of water to stay hydrated.
You know what? There's no shame in getting some expert advice for those special skin treatments or facials.
After all, having healthy skin is the best foundation for your wedding day glow.
#8 Hair Care and Trials
Your wedding hairstyle plays a significant role in your overall bridal look. Begin nurturing your hair early, considering treatments that suit your hair type and color.
Schedule hair trials to explore various wedding hairstyles, ensuring they complement your personal style and wedding dress.
This is also an ideal time to experiment with hair color or treatments but avoid drastic changes close to the wedding day.
For a brief review, check out this video from Jimmy Evans…
Any questions? Then flip to the next section!
FAQs
1. How far in advance should I start preparing for my wedding day?
Ideally, start planning 12 to 18 months before your wedding day. This gives you ample time to book venue vendors and sort out finer details without rushing.
2. What are some ways to manage stress during wedding planning?
To manage stress, practice mindfulness, delegate tasks, and ensure you have a support system. Also, remember to take breaks and enjoy the process.
3. Is it necessary to hire a wedding planner?
While not necessary, a wedding planner can be incredibly helpful, especially if you have a busy schedule or a large-scale wedding.
They can handle logistics, vendor coordination, and day-of management.
Conclusion
Preparing for your wedding day is a journey that requires careful planning and preparation.
From selecting the perfect engagement ring to ensuring that your hair, makeup, and dress are flawless, every detail matters.
In the end, bridal beauty is about feeling confident and radiant as you take the step into the next chapter of your life.
By following these seven tips and starting your preparations well in advance, you can be sure to look and feel your best on your special day.
Remember, it's not just about how you look but how you feel that truly matters when you say, "I do."
So, embrace the journey, enjoy the process, and shine on your wedding day like the beautiful bride you are.
Resources
1. Carter F. The Beauty Guide: Skincare Steps For Winter [Internet]. Forbes. 2022 [cited 2023 Nov 1]. Available from: https://www.forbes.com/sites/felicitycarter/2022/11/06/the-beauty-guide-skincare-steps-for-winter/
2. Hubbard A. Everything You Need to Know to Start a Natural Skin Care Routine [Internet]. Healthline. 2021. Available from: https://www.healthline.com/health/beauty-skin-care/natural-skin-care-routine