If you are looking for something easy and refreshing after a fall and winter of dark nail colors, then you are going to love these orange nail ideas!
Not only do oranges taste delicious, but they are the perfect inspiration for your next nail color this spring!
Orange looks great on nails, and when you use gel nail polish, they will last you weeks!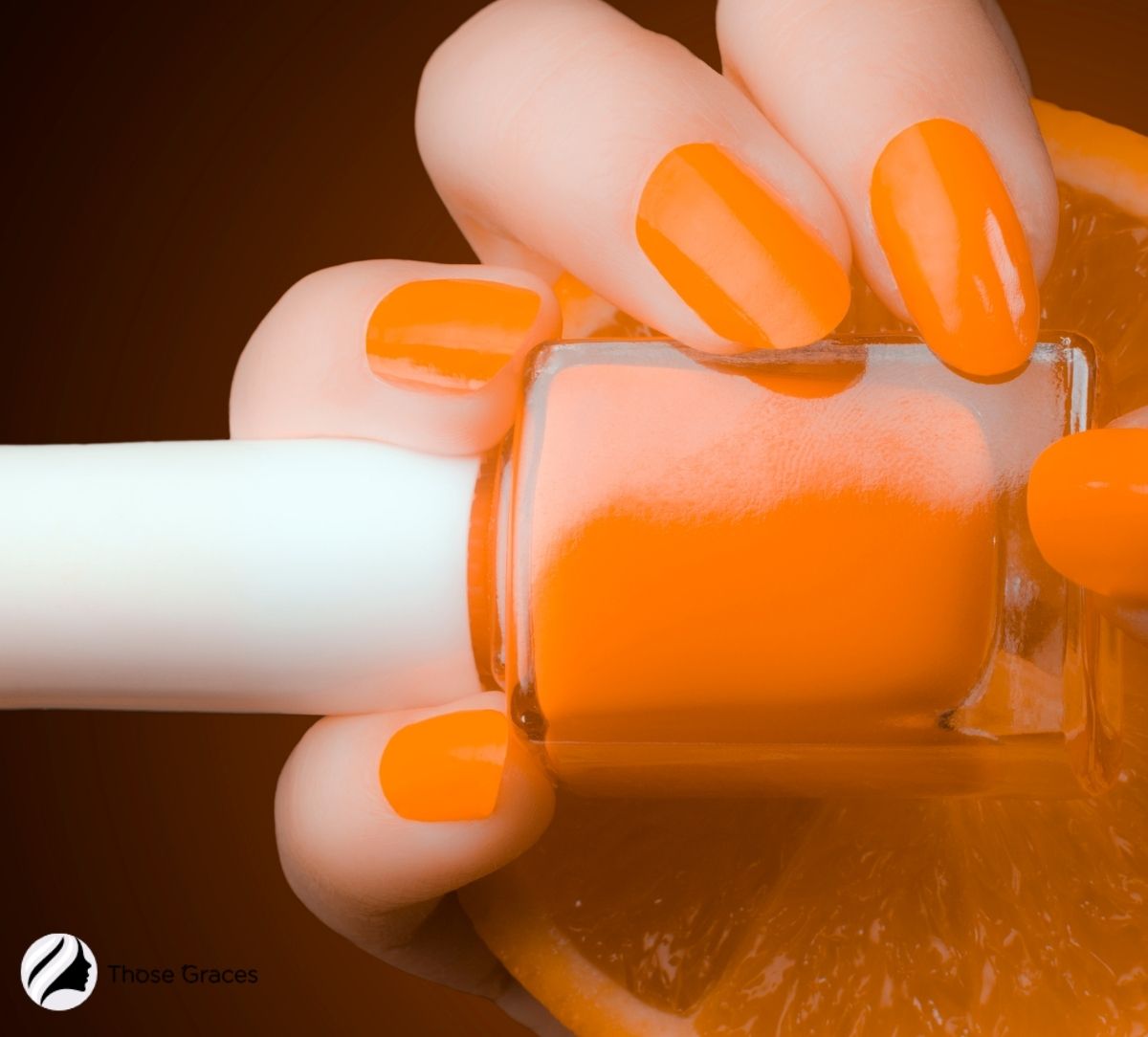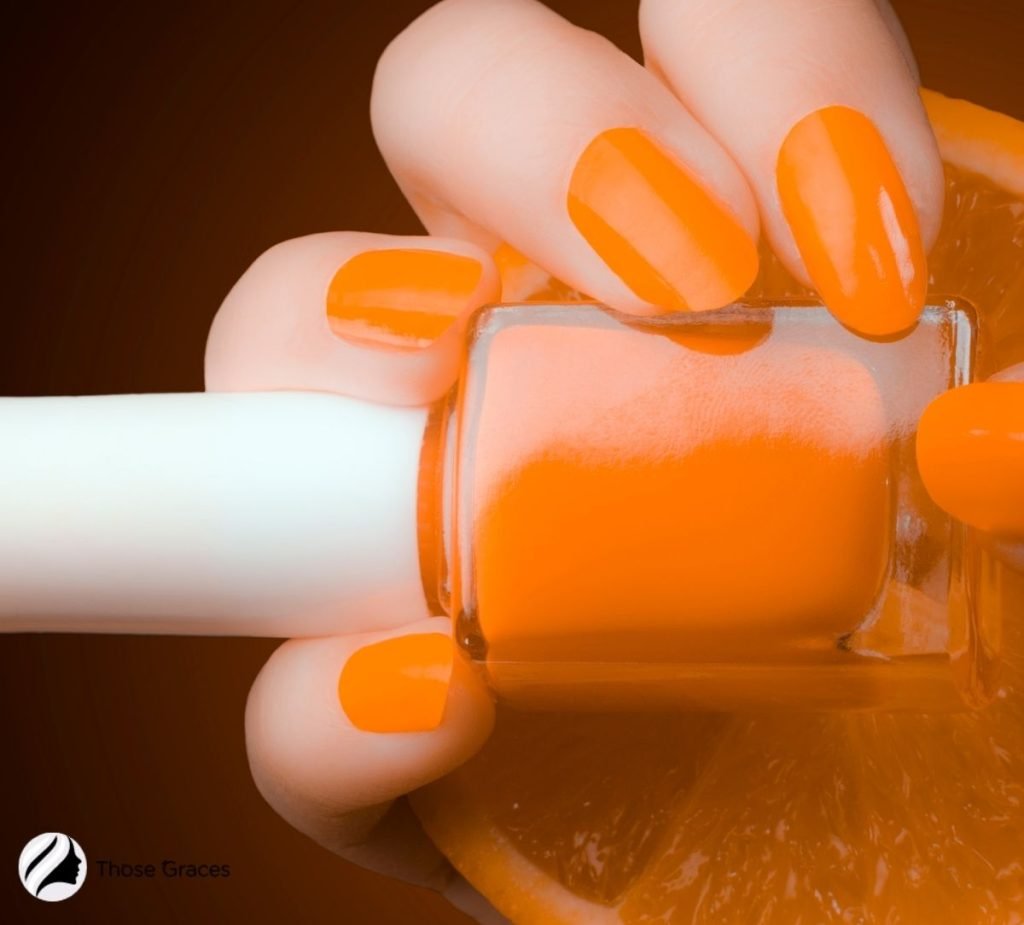 Here are the best orange gel nail ideas to get you started.
FYI, This post contains affiliate links, and I will be compensated if you make a purchase after clicking on my links.
Our Top Picks for Nail Art Kits
Check out the table for a quick overview of our favorite nail polishes to use for these designs, then read on for more details!
10 Best Orange Nail Designs You Should Try!
Here are 10 of my all-time favorite orange nail designs.
#1 Orange Tip Nail
Add some pizzazz to your french tips with the color orange. It's an attention-grabber, yet it does so without being too loud.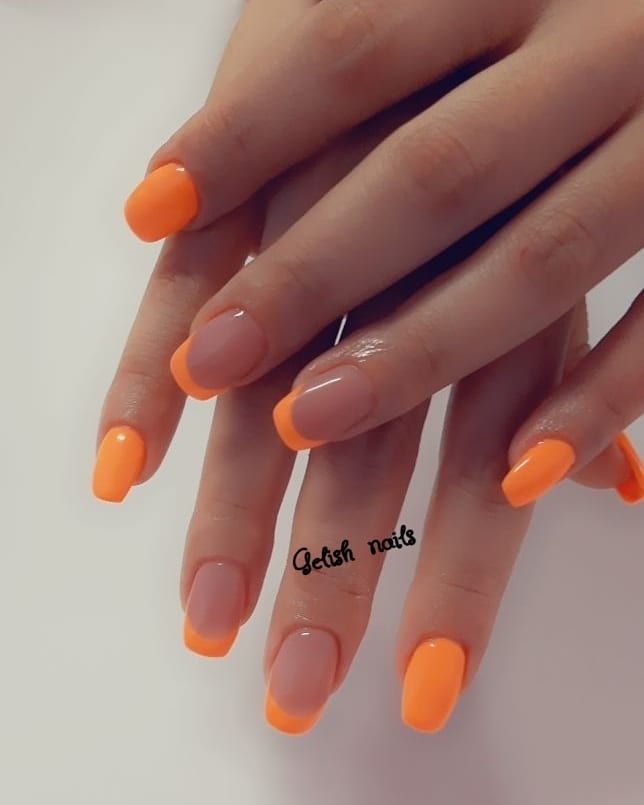 Need a self-care date? Here's a perfect nail art kit with gorgeous designs perfect for formal and elegant occasions. The nail strips have a base, color, and topcoats.
The kit also has nail tools, nail decor, and lotions.
Make sure to also check our list of cool short blue nails!
Get a gorgeous, guilt-free manicure with our top picks for cruelty free and vegan nail products – because beauty should never come at the cost of compassion!
#2 Solid Orange Nails
Something to add to all that vibrancy and color that comes with spring. It's a perfect match for that flowery spring dress that you'll want to be seen in during the season.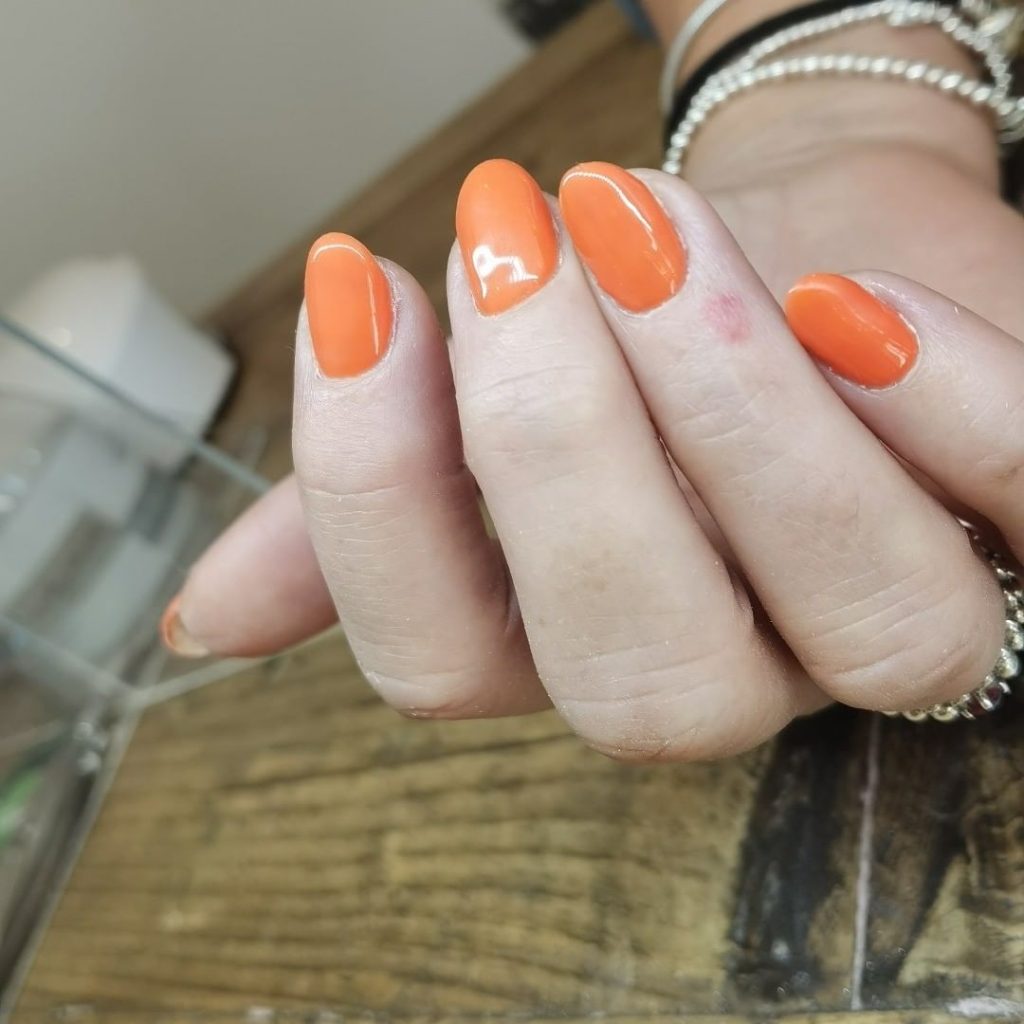 Lock in your gel nail colors and keep them vibrant with this amazing lamp kit!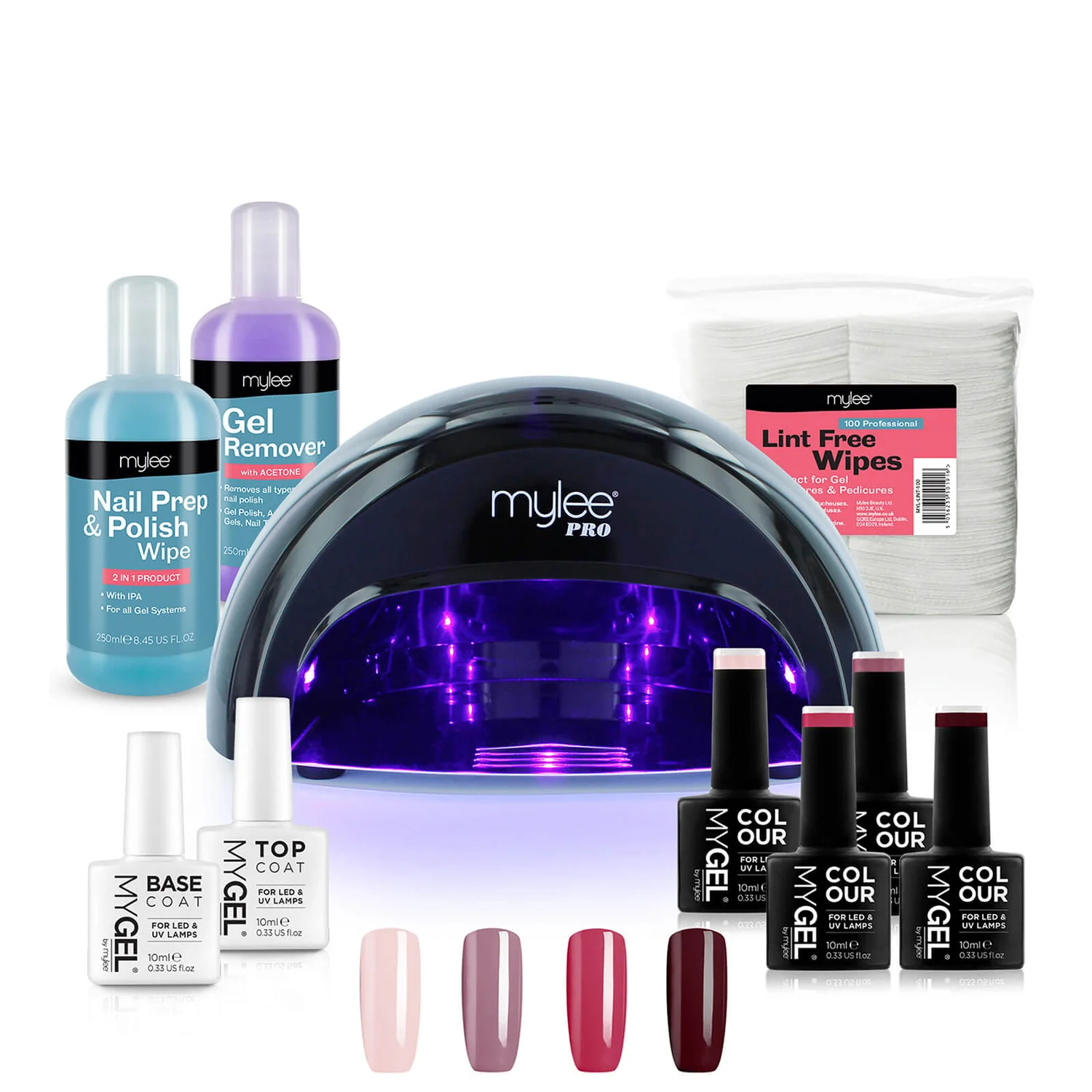 #3 Matte Orange Half Dips
Take a break from the usual french tips and solid colors. [1] Half dips add a unique touch to your manicure, with the matte orange color being that final icing on the cake!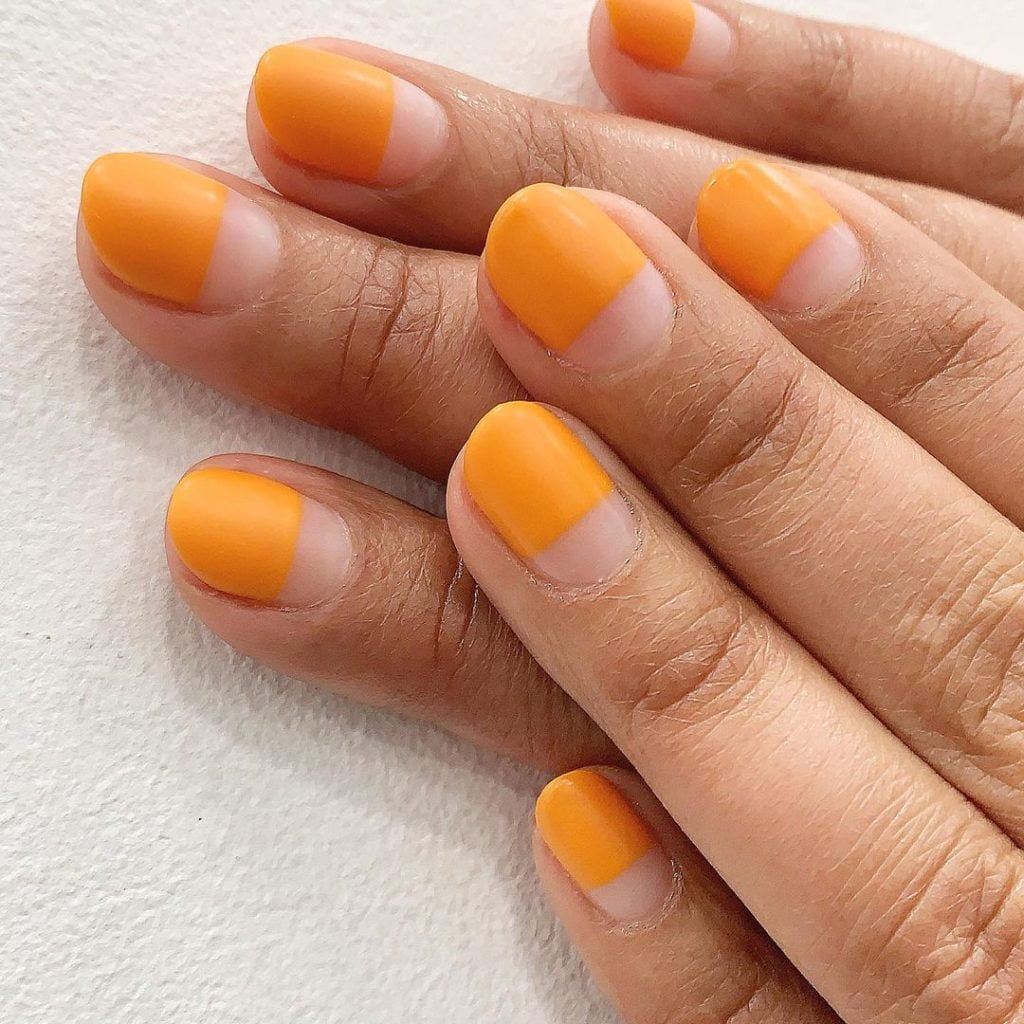 READ MORE: White Short Gel Nails
#4 Mix and Match Orange Nails
Fun designs add to an already fun color. Choose from dots or hearts and mix them in french tips and solid colors! Great for that extremely casual look.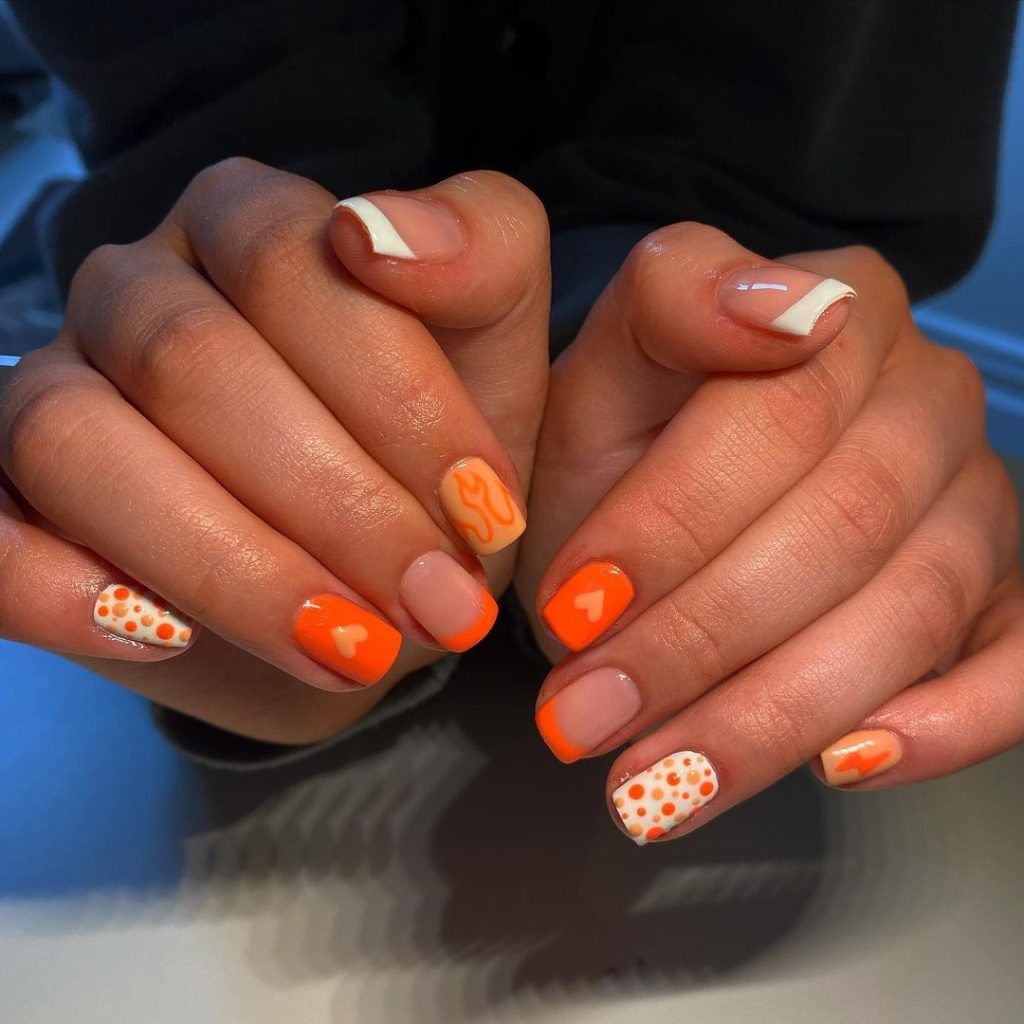 Beautiful nail art begins with clean and healthy nails. Try this to help get rid of dry skin and raggedy hangnails!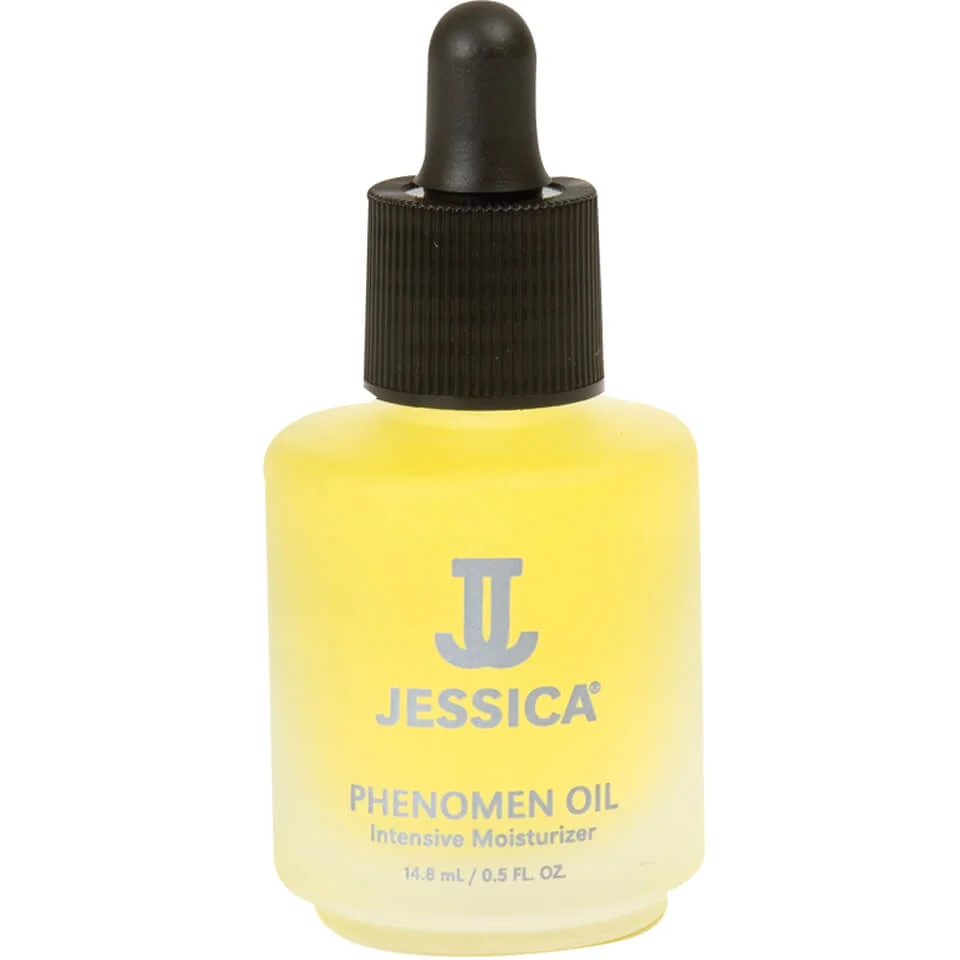 #5 Resin Orange Nails
Break that solid pattern by adding a bare nail with silver french tips. It surely will make any person do a double-take to check out your manicure. Simple, but truly an eye-catcher.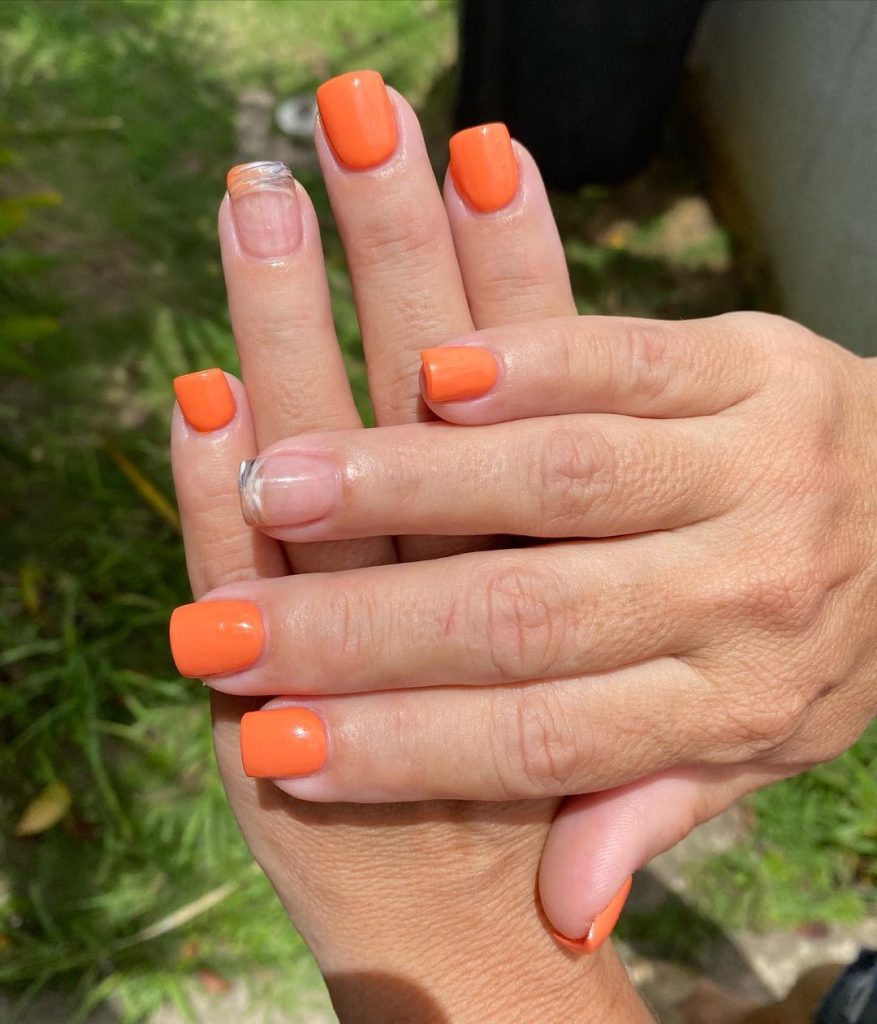 Looking for some inspiration for your next manicure? Check out our article on "Short Blue Gel Nails" for some trendy and stylish nail designs. Whether you prefer a subtle and sophisticated look or a bold and vibrant one, we've got you covered with plenty of ideas to choose from.
#6 Orange Gel Nails
Orange gel nails are perfect for those who prefer to keep it short. Orange gives that long, elegant look even if your short gel nails shout sporty and rugged.
Suitable for those casual daytime dates or fancy nights out.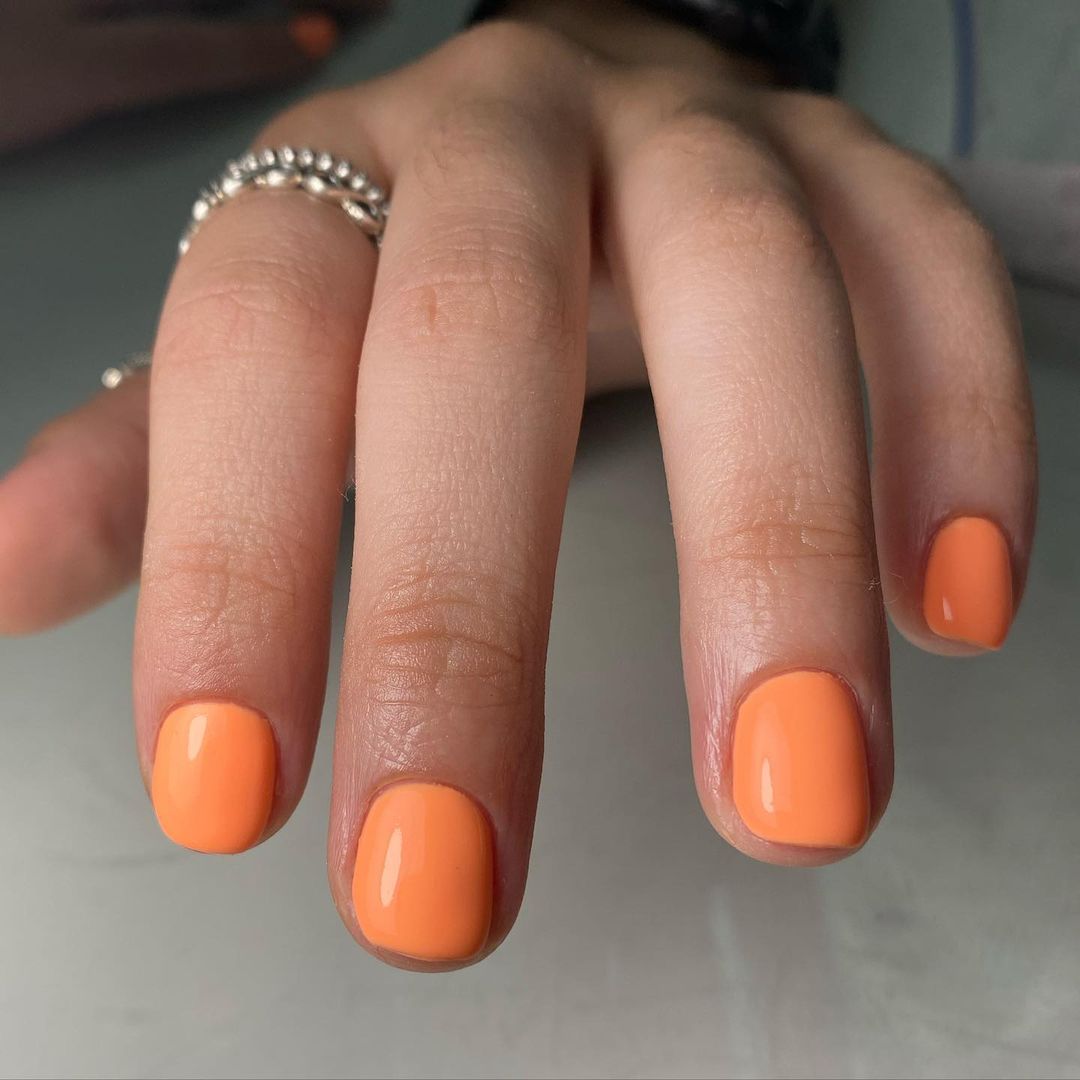 Make your gel nail polish last longer with this base coat!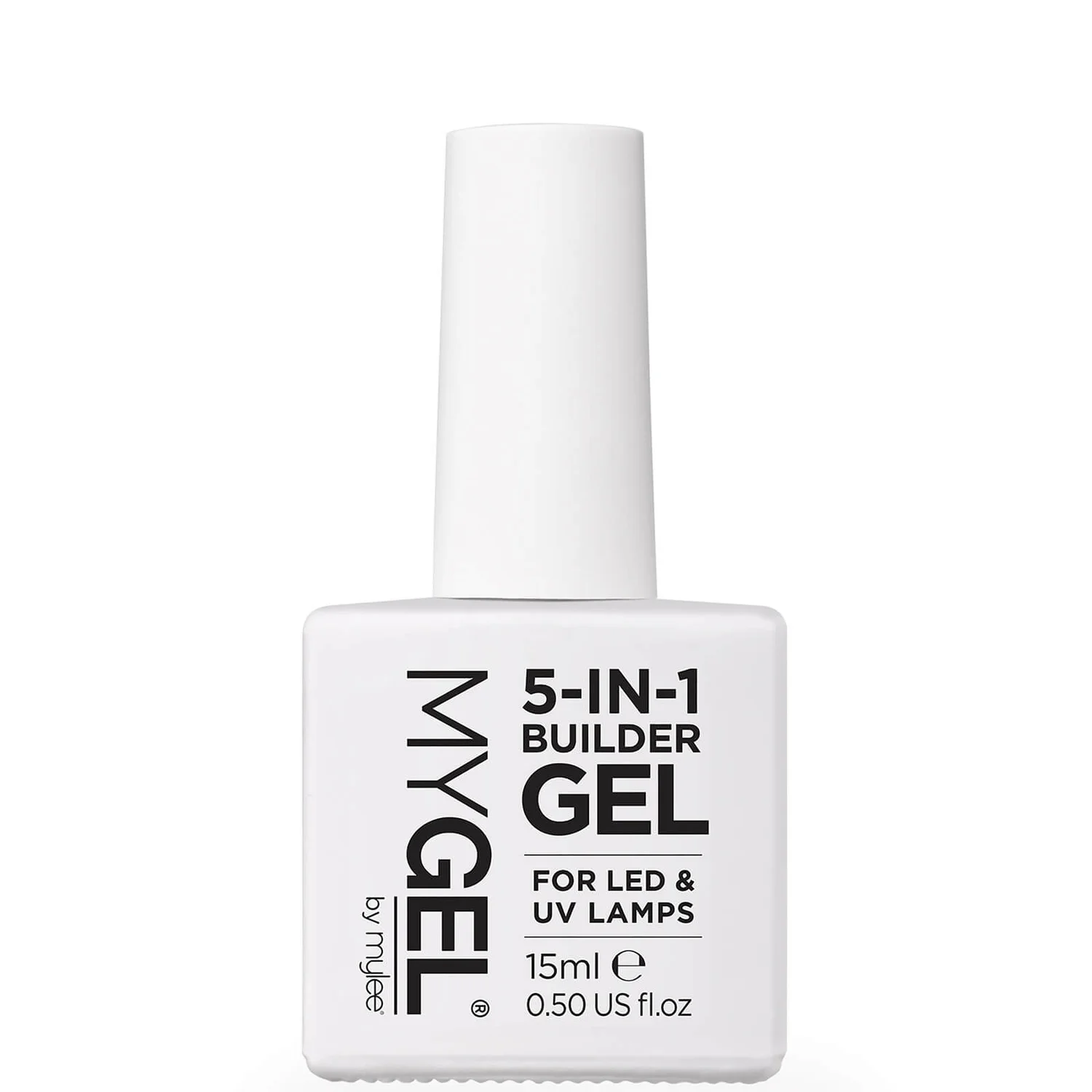 #7 Orange with Leopard and Glitter Touch
They're different, and they're stylish. The design says it all. You want to be a cut above the rest, and you start with these nail designs that sparkle and stand out!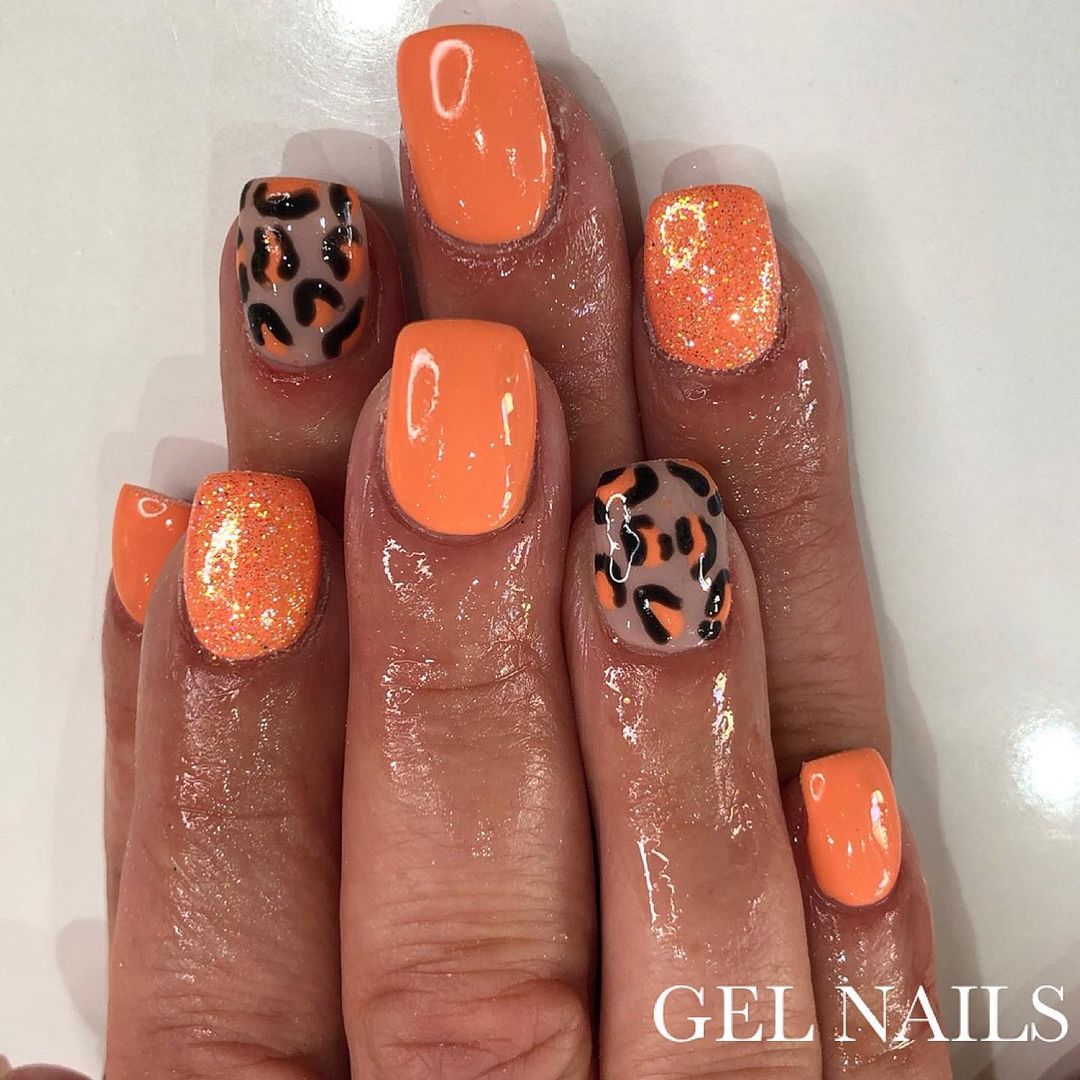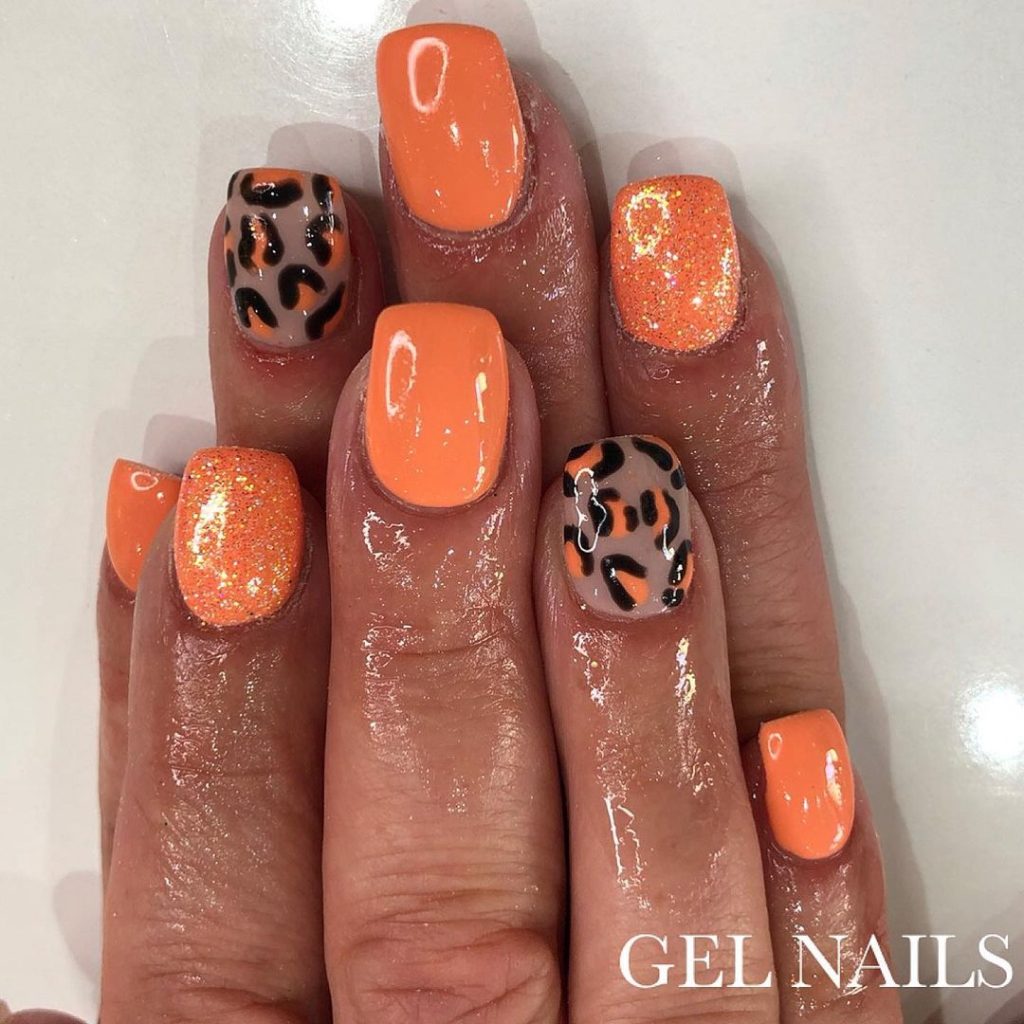 Self-care shouldn't be difficult. Check out this perfect self-care box with decals, stickers, stencils, foils, wraps, stencils, charms, rhinestones, brushes, dotting tools, and more.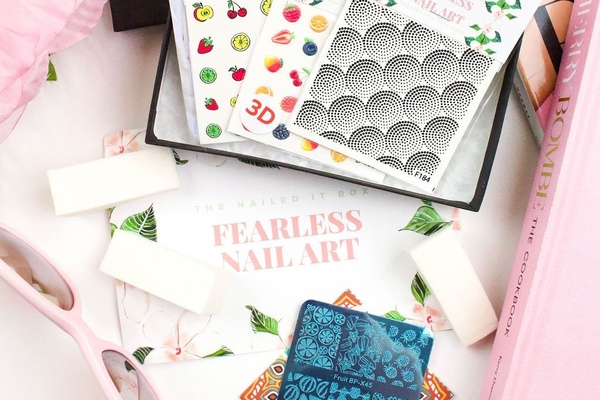 #8 Dark Orange Nails
This dark orange color with touches of brown gives a more conservative, toned-down look compared to the bright orange shades.
Great for people in office settings or for those who are always on the go! [2]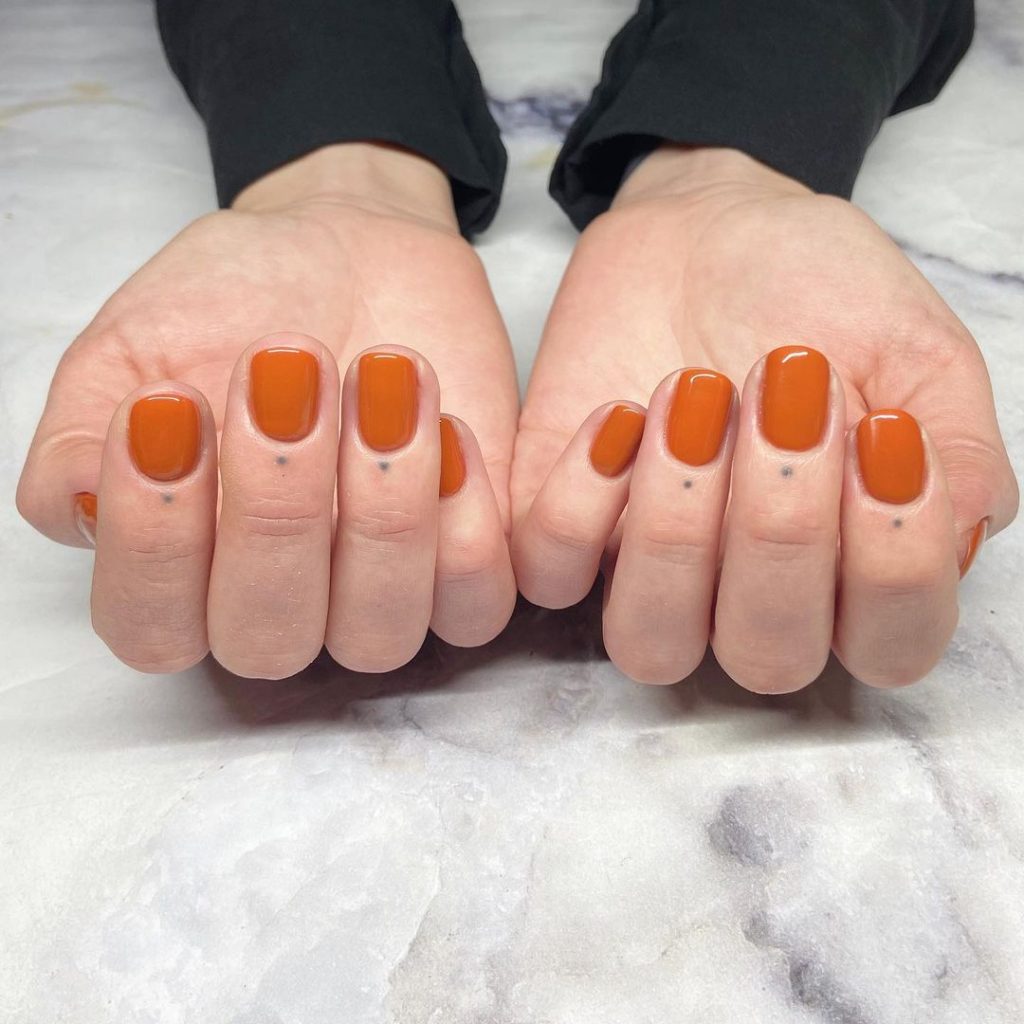 Try this all-in-one nail paint for a better look!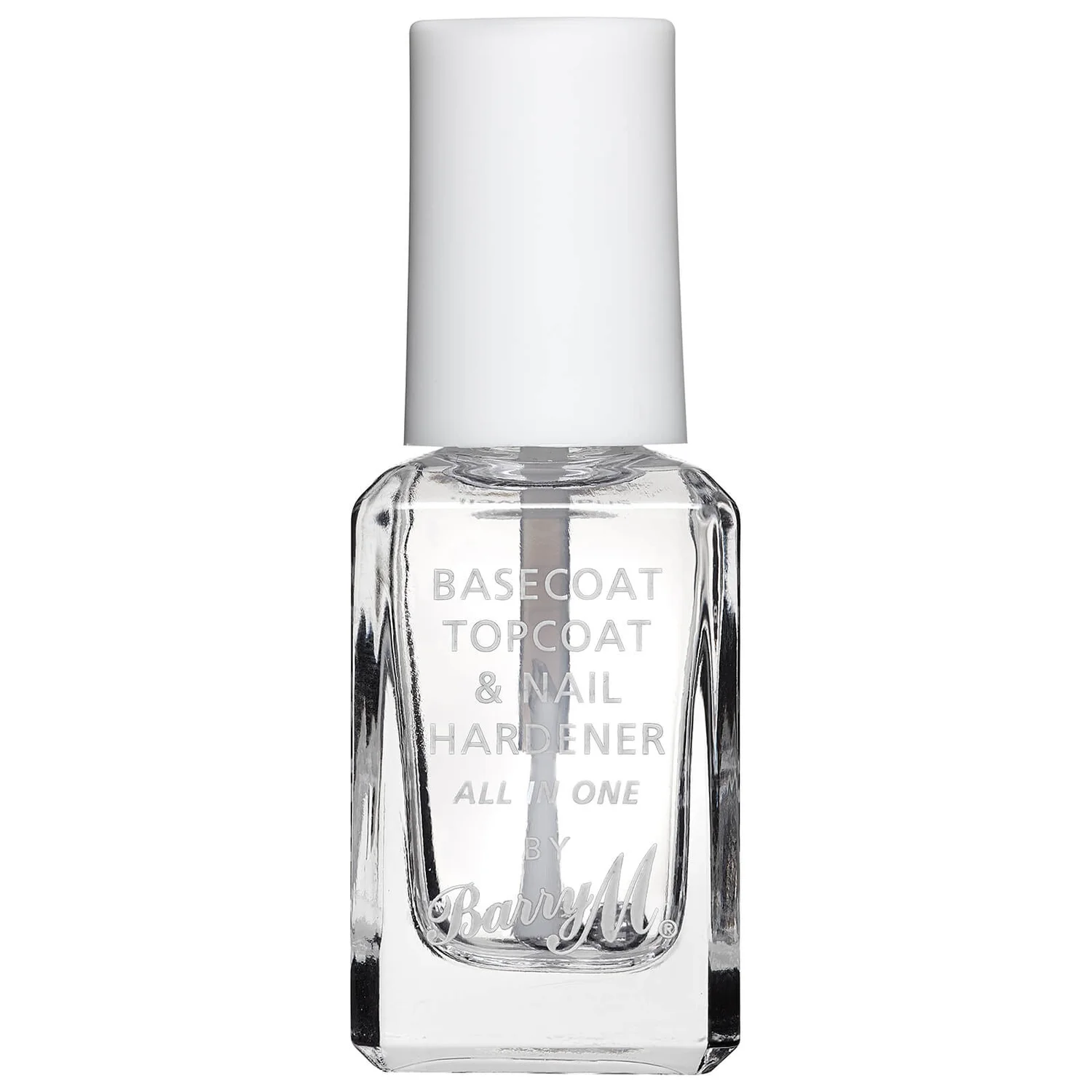 #9 Burnt Orange Autumn Nails
Who says that this burnt orange shade should stay in autumn? The bright shade is perfect for the spring too!
Add a glittery touch to a nail or two to bring it up a notch in the glitz and style department!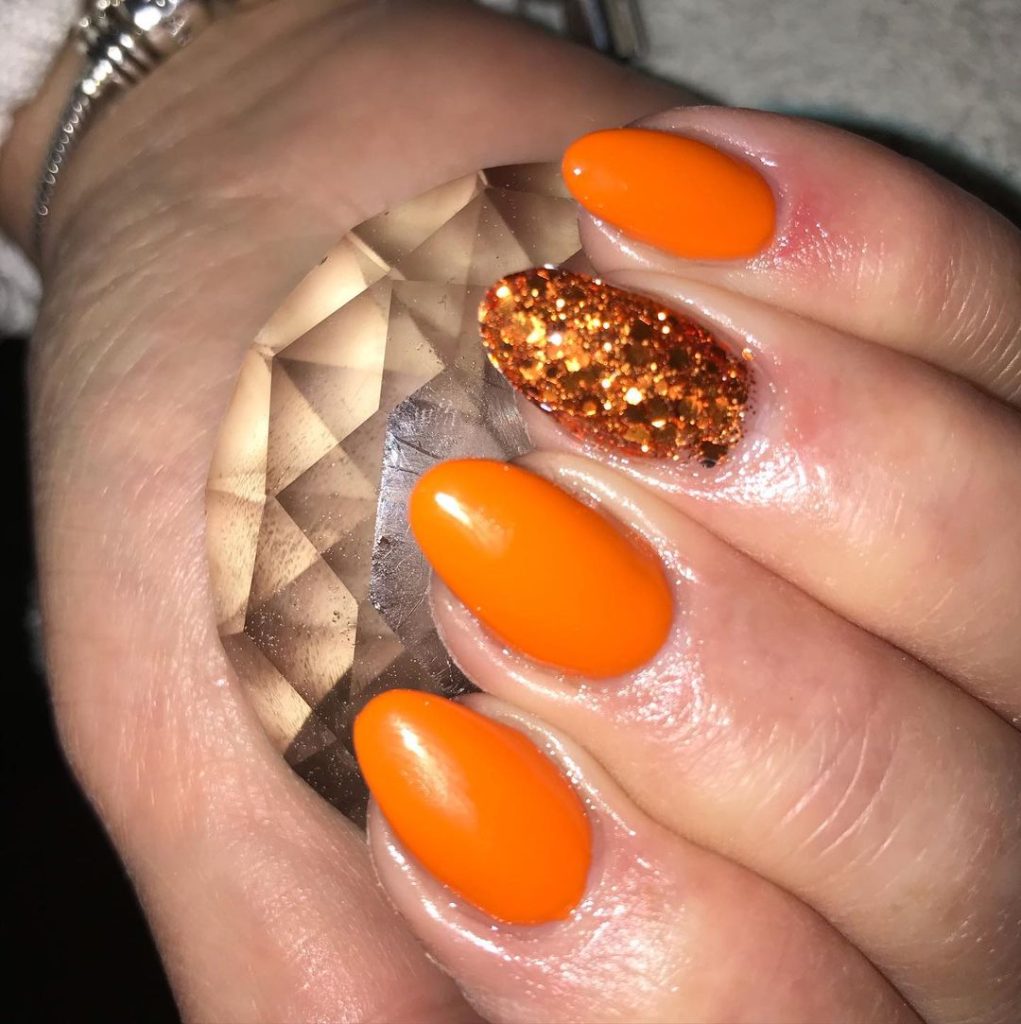 This kit is everything you need for gorgeous glittery nails!
#10 Flower Orange Nail Design
If the orange color won't give you the spring feels, then adding a touch of flowery designs will do the trick.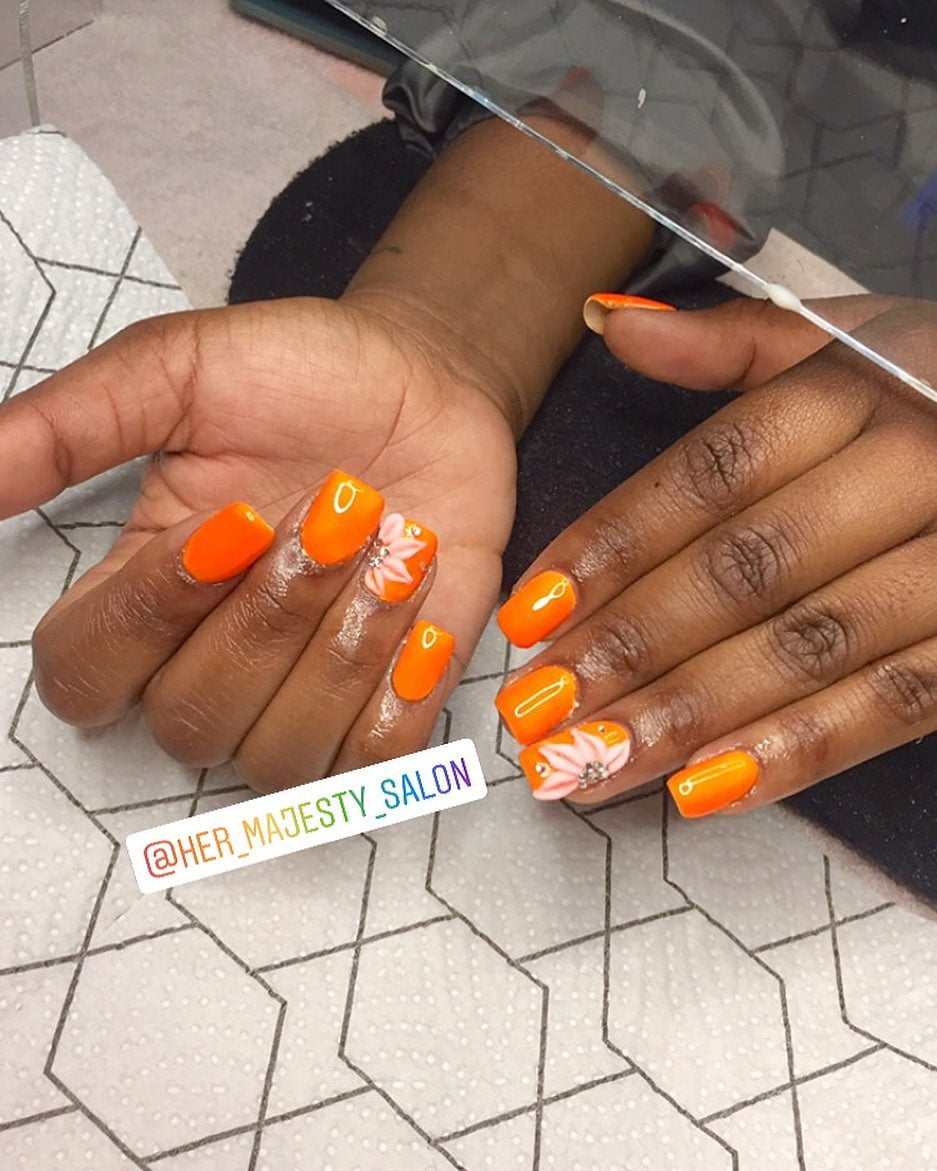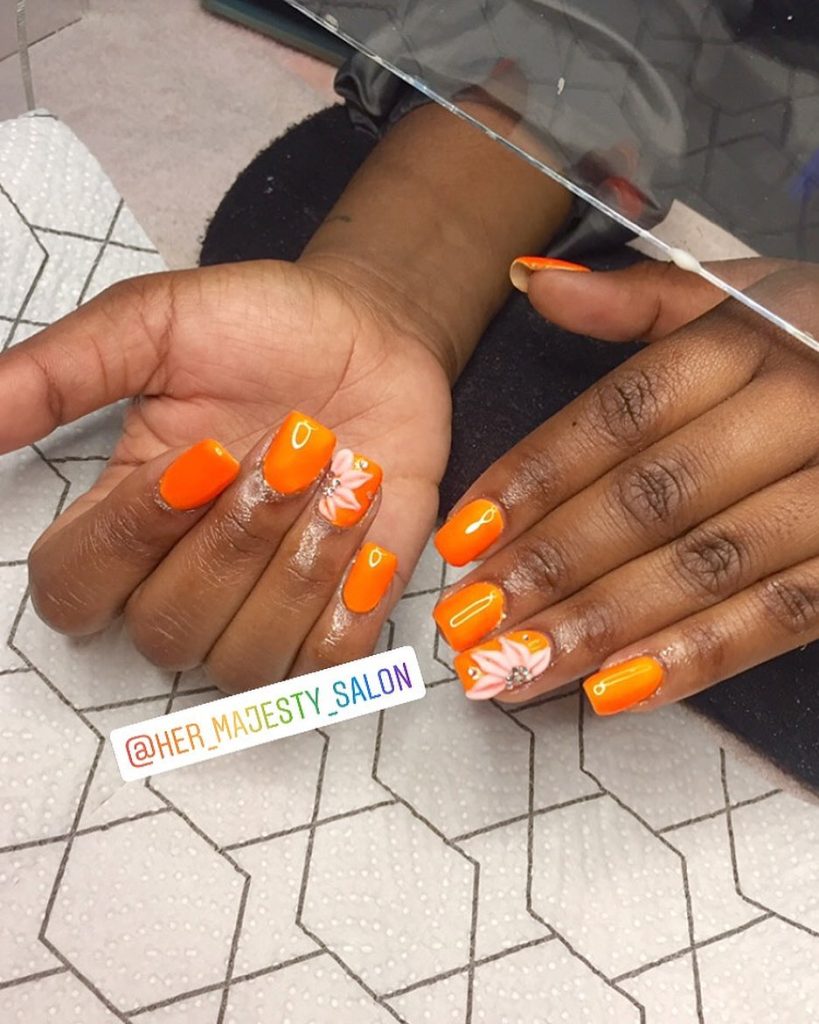 These colors are the perfect complement to just about any nail art design!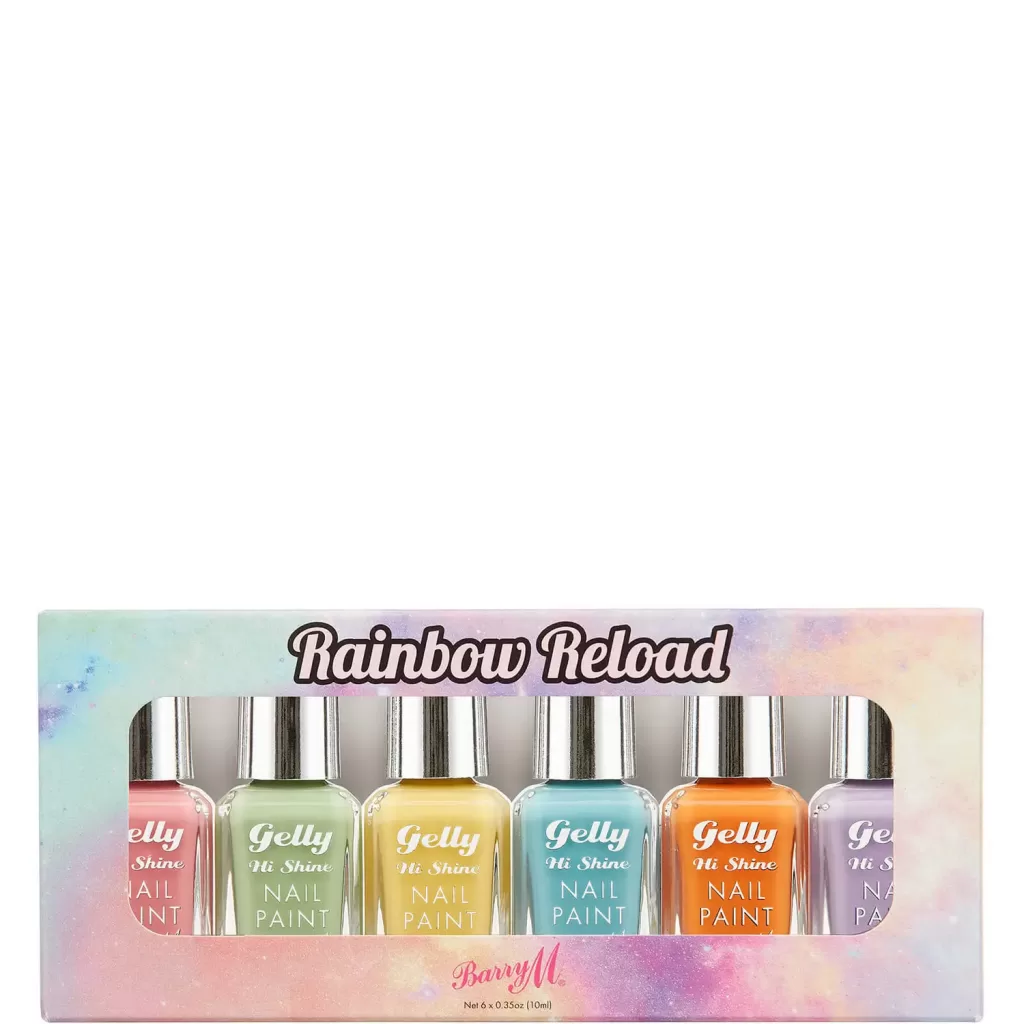 In Conclusion
Bring an exciting and uplifting shade to your nails with these great orange gel nail ideas! You can even combine a few ideas for a fun and festive new nail design.
Spring signals the return to vibrancy after the darkness of fall and winter. It all spells warmth, too, in contrast to the previous season.
Celebrate it with touches of orange and let all the colours come in!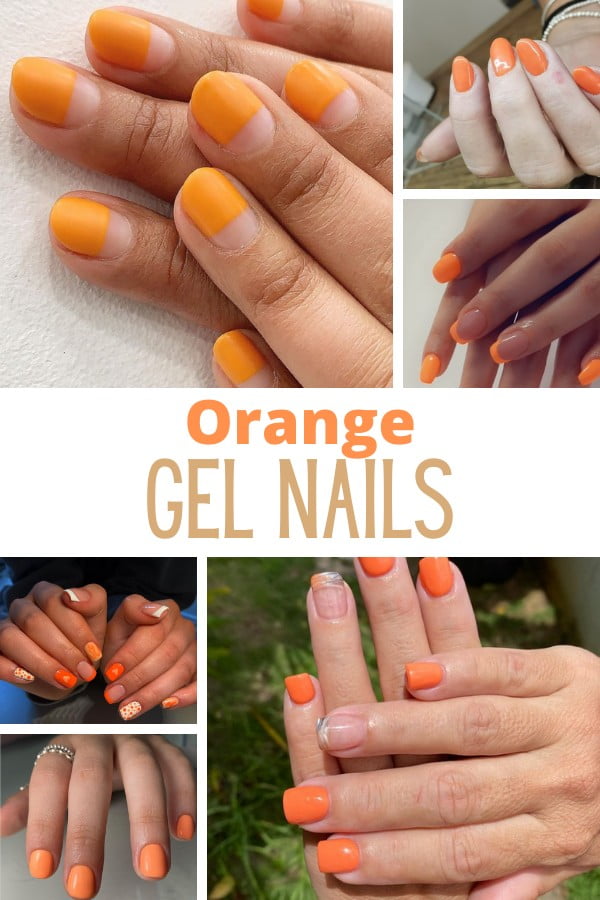 What are your favorite orange gel nails? Let us know below!
Resources
1. How to Do Your Own French Manicure [Internet]. Byrdie. [cited 2022 Feb 15]. Available from: https://www.byrdie.com/french-manicure-how-to-do-it-yourself-at-home-346225
2. 31 Professional Nails Ideas for Work [Internet]. fairygodboss.com. [cited 2022 Feb 15]. Available from: https://fairygodboss.com/career-topics/professional-nails-for-work