Hold onto your hairbrushes, folks, because today we're diving headfirst into Keratin Bonded Hair Extensions!
As a hair enthusiast who's reveled in the magic of Keratin Bonded Extensions, I attest to the dermatologist-approved volume, luster, and resilience they bring to your hair (1).
This transformative experience is a ticket to the realm of thick, healthy tresses!
Imagine upscaling your mane from lackluster to luminous while sipping your morning coffee – no fairy godmother needed!
Stay tuned as we unravel the beauty secret that could have you booking your salon appointment faster than a hair flip in a breeze!
Key Takeaways:
Keratin human hair extensions add volume and length instantly.
Keratin extensions are expensive but are worth the price.
Results last about 4 -5 months, after which you remove the extensions with a quality bonding glue remover.
What Are Keratin Bonded Hair Extensions?
Due to lifestyle factors and age, many can experience hair loss and thinning, which can have detrimental effects on almost every aspect of your life. (2)
Fortunately, there is a way to combat hair loss and to thin!
Bonded extensions are human hair extensions that are glued onto your natural hair.
Rita Hazan, a celebrity hairstylist, colorist, and owner of Rita Hazan Salon in New York, says,
"Keratin hair extensions are individual strands of extensions that are bonded to your hair with adhesive or microbeads." (3)
They are available in various colors and textures that fit your natural hair perfectly.
Will you see these keratin fusion extensions on your hair if they are glued on?
Nope! Your professional stylist glues them on your hair follicles so they are hidden beneath your natural hair.
They're so inconspicuous that even your SO will not be able to tell you to have them. They feel and look like your natural hair and can be washed and styled.
How long do keratin extensions last? With proper care, which I will discuss in detail, these hair extensions last about 4 or 5 months.
After this time, you will have to revisit your favorite hair salon.
You may be interested in this tell-all on keratin bonded hair extensions:
Keratin Bonded Hair Extensions Pros And Cons
Now that I have discussed keratin tip extensions let's talk about the pros and cons of keratin hair extensions and what you can expect when you decide to get them.
| | |
| --- | --- |
| PROS | CONS |
| 1. Gorgeous hair instantly | 1. Can be expensive |
| 2. Easy hair extension method with minimal hair damage | 2. Lasts only 3-4 months or a bit longer depending on lifestyle factors |
| 3. Keratin bond hair extensions available in your natural color and texture | 3. Not suitable for swimmers as water damage can occur |
| 4. Works on all hair types | 4. The glue used for keratin hair extensions can cause breakage on the bonded hair |
| 5. Can be put through daily stylings such as blow drying, curling, or straightening | |
Who Should Get Bonded Hair Extensions?
Everyone can get keratin-bonded extensions. Candidates for keratin hair extension wearers usually seek longer and thicker hair.
Ryan Trygstad, a celebrity hairstylist, says, "Extensions come in so many textures now to match any wave pattern, which is how they look so natural.
With dense hair, you may need to add more strands to match the texture, whereas, with thinner hair texture, a little goes a long way." (3)
People can instantly revamp their look and style when they bond their natural hair with keratin bonds.
Because of its nature, keratin pre-bonded extensions work on all hair types regardless of length and texture.
How Much Do Keratin Hair Extensions Cost?
The cost of keratin hair can run high since these types of extensions are the highest quality extensions you can find.
Kristina Noto, the extensions specialist at New York's Warren-Tricomi salon, says:
"Quality extensions can vary in price depending on the desired end result, but adding a few pieces for fullness (usually a half head) should start at $500 and go up to $1,500 at a high-end salon." (4)
Depending on your hair and the final look you wish to achieve hot fusion extensions can cost anywhere from $1500 to $4000.
Experienced stylists advise customers to avoid cheaper U-tip hair extensions. Usually, you get what you pay for. This type of extension runs costly.
How Do You Take Care Of Keratin Bond Extensions?
Keratin hair extensions are gorgeous and add tons of volume to the layers of hair. But they require some maintenance if you want the beautiful style to last.
If you are one of those people who shower and forget all about your hair, then this hair extension type is probably not right for you.
Here are some essential care tips on how you can take care of your human hair extensions.
1. Use mild hair shampoos:
You'll never have a bad hair day ever again with your permanent extensions if you use a mild shampoo without harsh chemicals to clean your hair.
Be gentle on the scalp so you aren't matting or breaking bonds. It is best not to over-scrub the scalp.
Also, the deep condition of the hair extension bonds helps them last longer.
2. Detangle daily:
Having a wide-toothed shower comb to run through your hair regularly would be best.
Celebrity hairstylist Jen Atkins shares the importance of brushing regularly with a special brush, like her favorite, the Sheila Stotts extensions brush. (5)
But be sure not to yank at your hair extension bonds, or you will break them loose and lose some hair.
Be gentle, and your hair should do the rest. Ryan Trygstad says, "If you're hurting your hair, you'll hurt the extensions, and just cause more damage to your hair all around." (3)
3. Always dry the hair:
Whether you're just stepping out of the pool after a good dunk or washing your hair, make sure you dry your hair.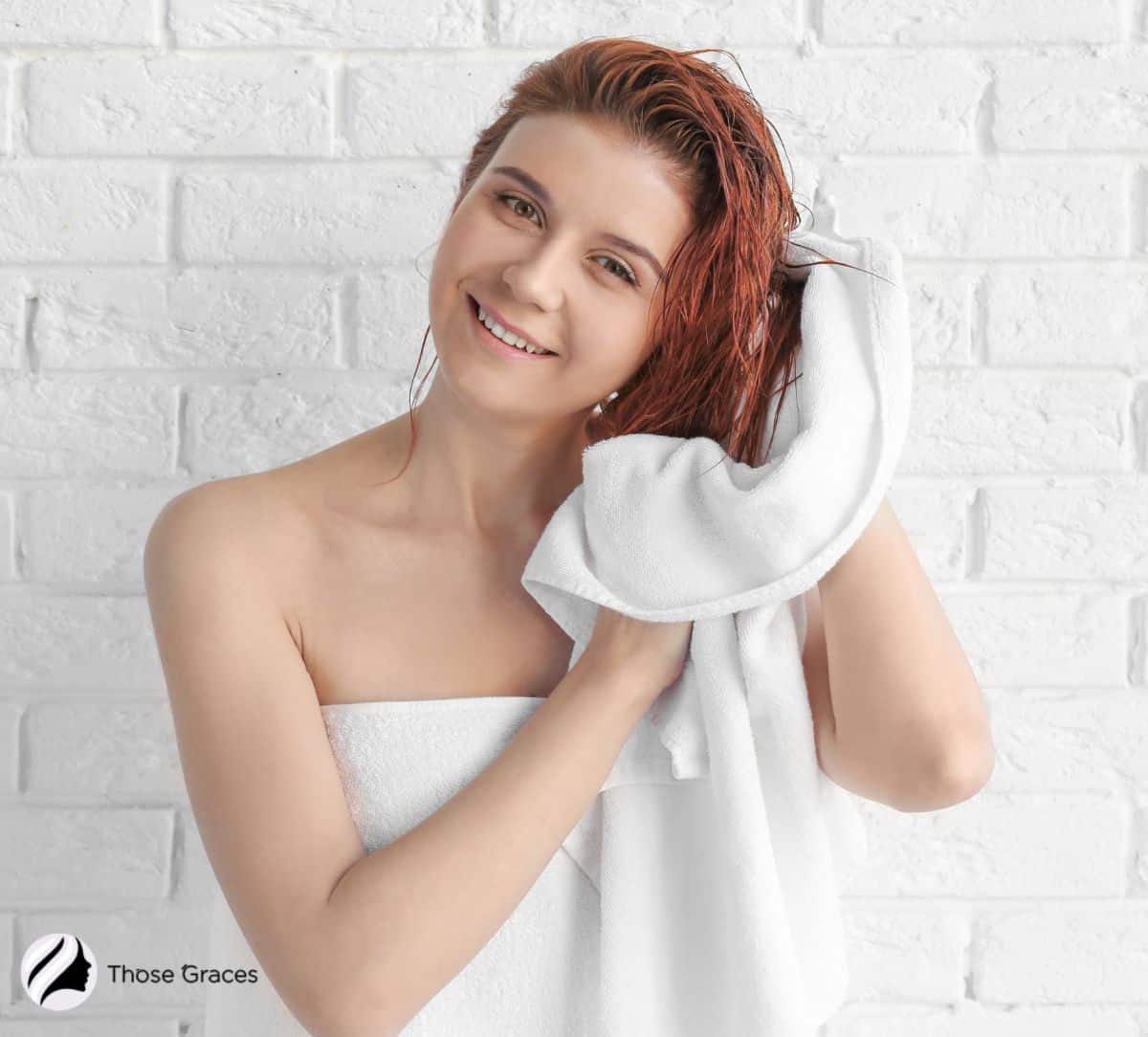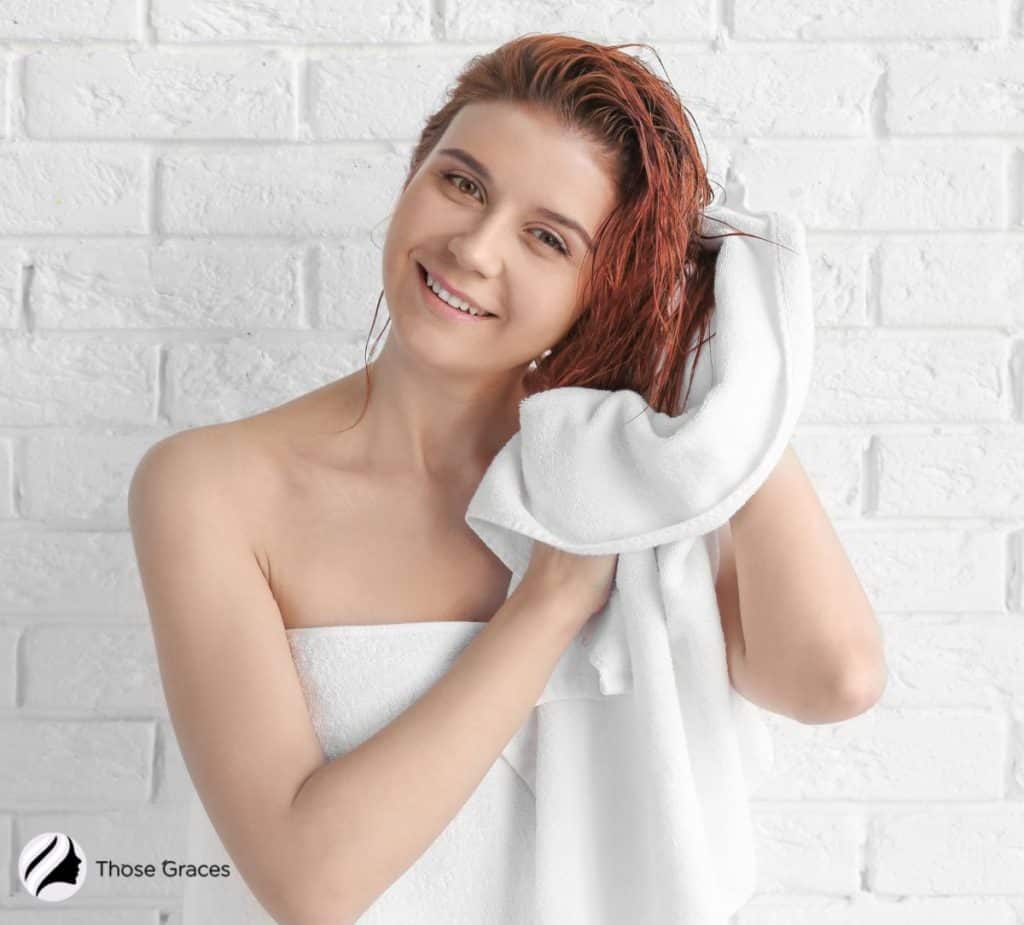 Wet extensions can mat, and the bonds can break when wet for a long time.
If you don't want to use a dryer on your natural hair, dry the extensions, especially around the bonds.
4. Steer clear from hot tools:
This is easier said than done, but avoid exposing the keratin bonds to direct heat. Too much heat can damage its hair follicles.
Also, while using styling tools, do not apply heat directly on the bonds, as that will loosen the bond and cause the hair to fall off.
With special care, you won't need as many maintenance appointments to keep your hair looking intact.
Also, if you're caught between choosing extensions or treatments, I suggest you read my "Keratin vs Tape Extensions" article. It could shed light on what's best for your hair needs.
FAQs
Are Keratin Extensions Good For Thin Hair?
Yes. Keratin pre-bonded hair extensions are fused to small hair strands causing minimal damage.
Is It Normal For Bonded Hair Extensions To Fall Out?
Yes. Keratin bond extensions sometimes fall out depending on your hair and lifestyle.
Are Keratin Extensions Better Than Clip-On Extensions?
No. Clip-on extensions to hair are applied to ensure zero damage compared to keratin bonding glue.
Can You Go Swimming With Keratin Hair Extensions?
Yes. But it's best to dry your keratin bond extensions when you're out of the water to prolong their life.
Conclusion:
You are well-equipped for your next salon appointment with all the information I shared about keratin bonded hair extensions.
U-tip hair extensions are great for all hair types and add instant volume and length.
After I had some pre-bonded individual extensions put in my hair, it instantly amped my hair look. The installation process is easy and takes only a few hours.
It is expensive, but honestly, the results are worth it. After all, who can put the price on feeling good?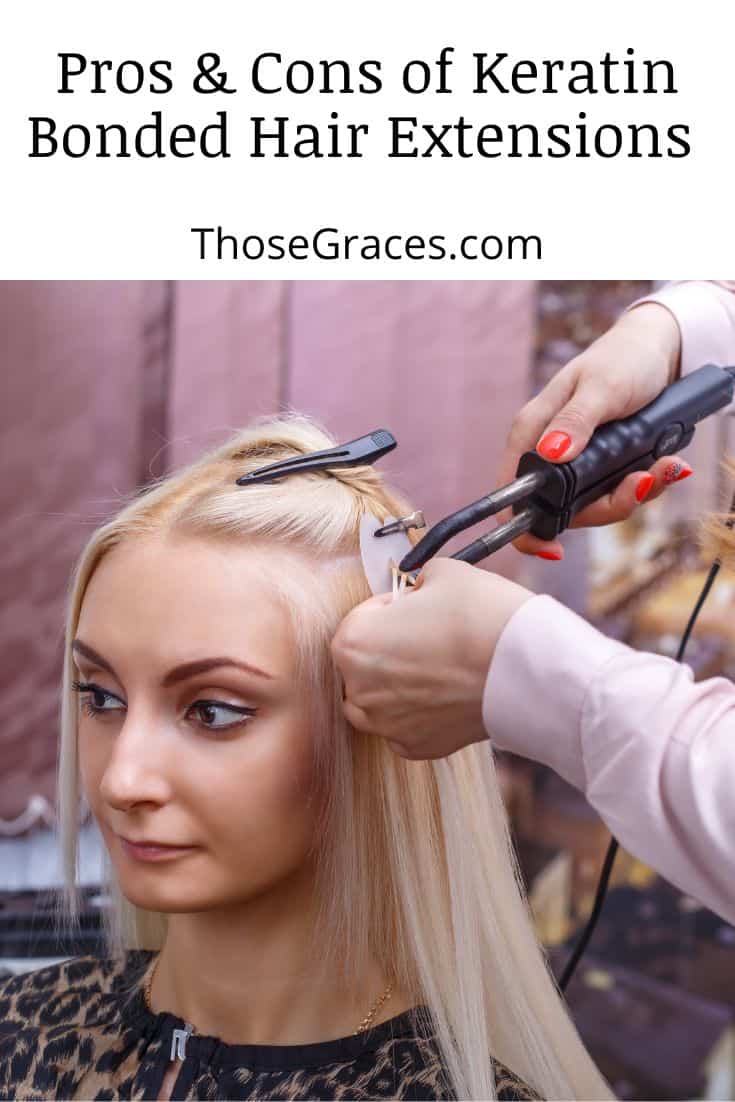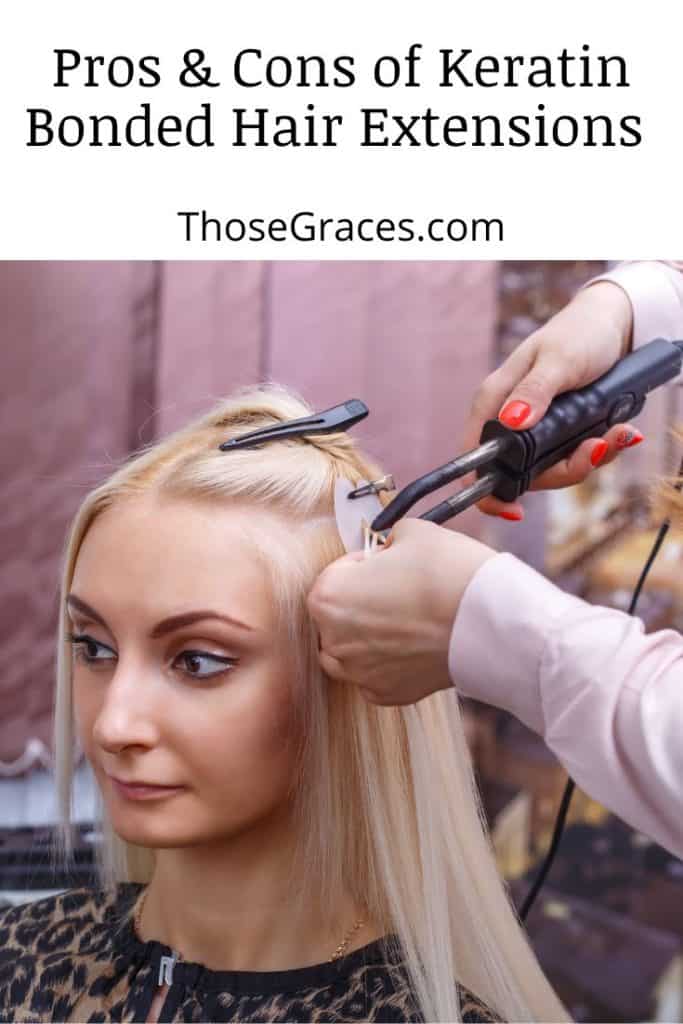 So, did you ever tried keratin bonded hair extensions before, or is it the first time? Let us know how it goes!
Resources:
1. Monselise A, Cohen DE, Wanser R, Shapiro J. What Ages Hair? International Journal of Women's Dermatology [Internet]. 2017 [cited 2022 May 16];3:S52–7. Available from: https://www.ncbi.nlm.nih.gov/pmc/articles/PMC5419032/
2. Wall D, Meah N, Fagan N, York K, Sinclair R. Advances in hair growth. Faculty Reviews [Internet]. 2022;11. Available from: https://www.ncbi.nlm.nih.gov/pmc/articles/PMC8808739/
3. Ross S. Everything You Need to Know About Keratin Hair Extensions [Internet]. Byrdie. 2022 [cited 2022 Nov 7]. Available from: https://www.byrdie.com/keratin-hair-extensions-5085290
‌4. Marissa G. Everything You Need to Know About Hair Extensions [Internet]. Glamour. 2015 [cited 2022 Nov 7]. Available from: https://www.glamour.com/story/i-got-keratin-extensions-and-l
5. Lauren V. How Hollywood Stars Keep Their Hair From Getting Destroyed [Internet]. Marie Claire Magazine. 2016 [cited 2022 Nov 7]. Available from: https://www.marieclaire.com/beauty/news/a18259/celebrity-hair-secrets/