If you've come across beautiful henna designs made by henna artists, you may have wondered: how much do henna tattoos cost?
This makes sense because these intricate tattoos look like they would be expensive, but are they?
The cost of henna tattoos depends on various factors, which I will review here.
Key Takeaways:
Henna is a type of body art with cultural and religious significance in many parts of the world.
The cost of henna tattoos varies across the world.
The cost of a henna tattoo depends on the complexity of the design, the time it takes, and if the artist charges by the hour.
CHECK: Best Budget Tattoo Machine
What Is Henna?
Henna is not simply a fancy-looking tattoo you may have seen on people. Henna is an ingredient dating back to the Egyptians. (1)
The Egyptians used henna oil extracted from the flowers of henna plants because they believed it to keep their joints flexible.
It was also used as a medicine for diseases like smallpox, thrush, flatulence, jaundice, and leprosy.
Dried henna leaves are usually ground into powder, after which they are either mixed with water, rose water, or different kinds of oils, creating a paste.
The henna paste is pumped into "cones" and squeezed out from a tip in most south Asian and middle eastern cultures.
Henna is incredibly popular in Muslim cultures, having both religious and cultural importance.
Muslim women wear henna to decorate their bodies, particularly their hands, arms, feet, and legs, for celebrations like weddings and festivals.
Henna body art is often featured in bridal parties; the complex designs form body adornment to accompany and celebrate the bride's new marital adventure.
Muslims are also known for wearing henna on religious festivals such as Eid and also use it as a natural hair dye mixed with coconut oil to enrich hair.
Coconut oil is meant to help the henna dye deposit intense color on almost any skin type.
Although red and dark orange are the most common colors, black henna became popular because of how striking it looks.
Because many Muslim cultures prohibit permanent tattoos, many practicing Muslims use a natural henna paste to make intricate designs.
Many people from India also use henna as part of celebrations, making it a cultural aspect of body art.
In many cultures, if the henna turns dark on the bride's skin, she is thought to have a solid and loving relationship with her husband.
As both a ritual and sign of affection, brides get their husband's name written on their hands, hidden somewhere in the henna for him to find. How romantic!
Henna is known as Mehndi in the Middle East and South Asia.
If you're interested in trying out henna yourself, here's a video with some useful tips and tricks:
How Much Do Henna Tattoos Cost?
Believe it or not, the answer to "How much does a henna tattoo cost?" varies worldwide!
In countries like India and Pakistan, getting henna tattoos is not costly, and you can get it done anywhere.
However, costs can vary in the United States. You can be charged anywhere between $20 to $200.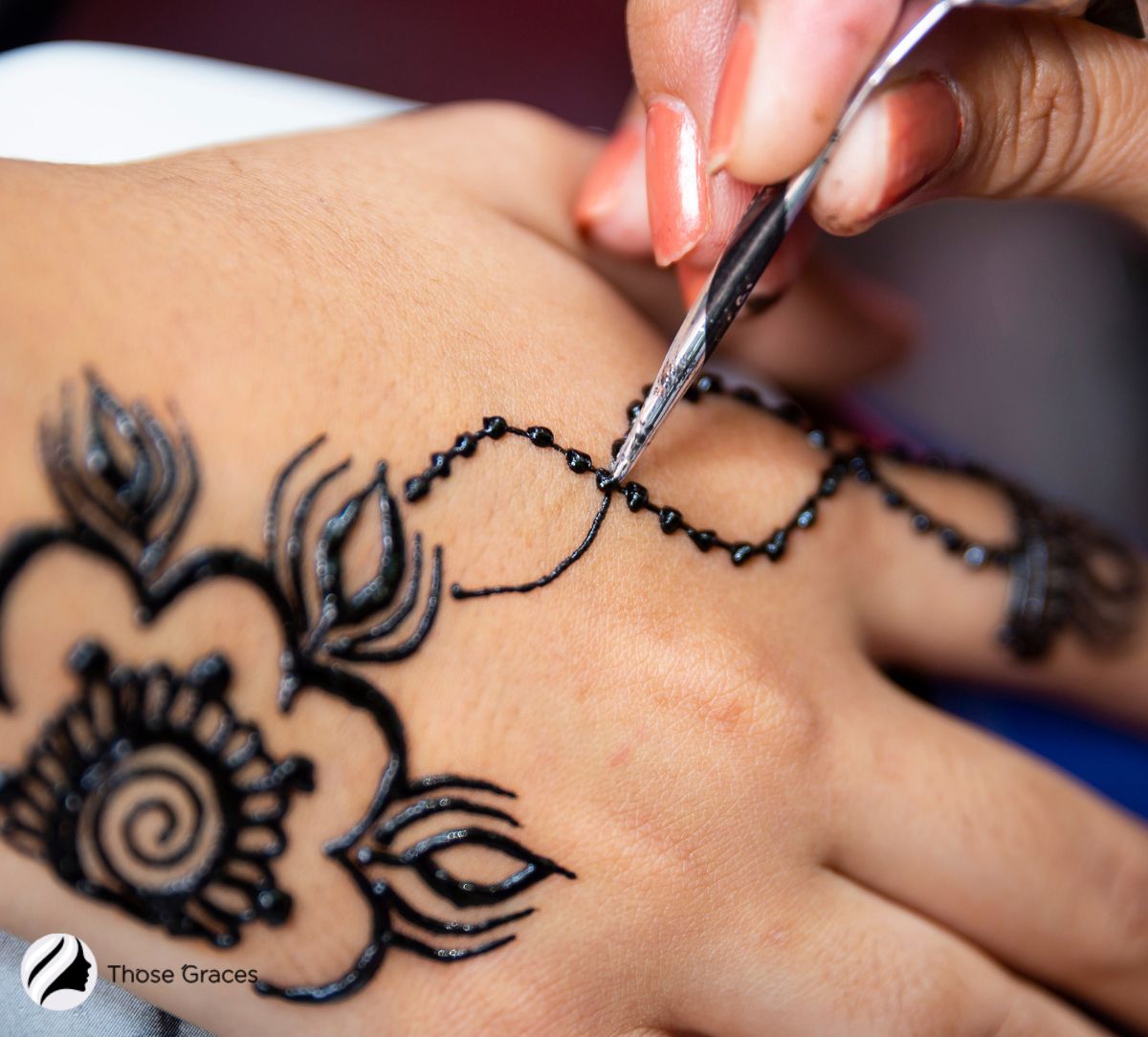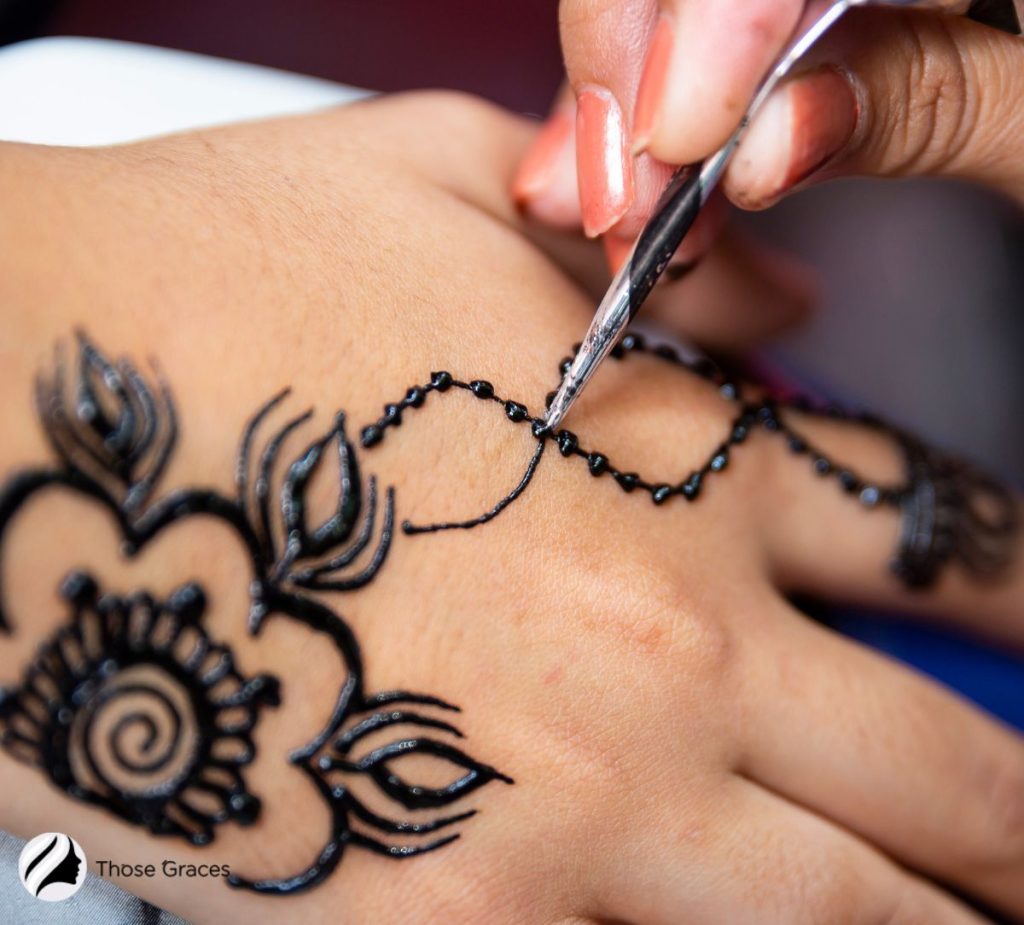 The cost depends on the design you want; complex, extravagant henna tattoos will cost you much more than simple vines and flowers.
Professional henna tattoo services charge you by the hour, especially for a bigger event like Diwali or a wedding.
Thus, if you want intricate, time-consuming tattoos on your arms, hands, feet, and legs, you will be charged accordingly.
CHECK: Is it Legal to Tattoo Yourself?
Do Temporary Henna Tattoos Cause Allergies?
According to research, henna is not inherently an allergen and carries a low possibility of causing allergic reactions. (2)
Incredibly pure henna is more likely to cause allergic reactions in a minority of people, with symptoms emerging in areas like the lips, face, windpipe, and esophagus.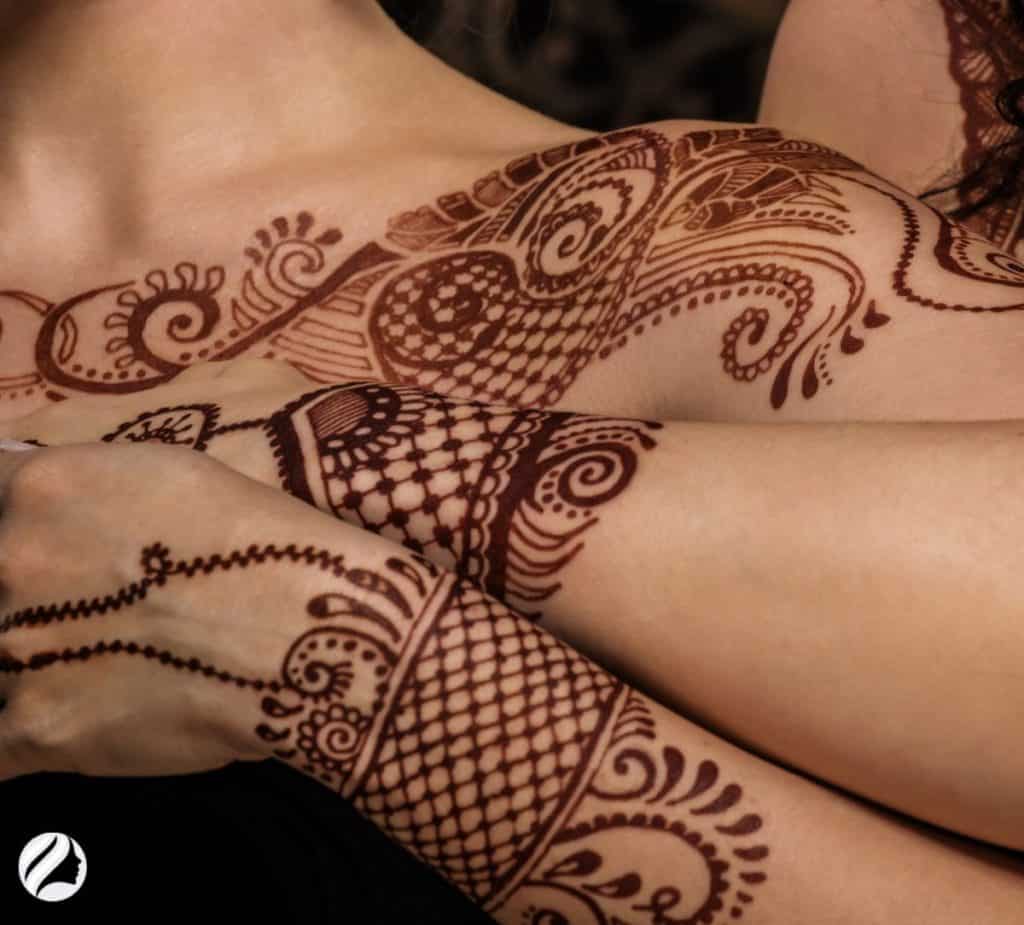 Henna can be harmful if the powder is inhaled, particularly for asthmatic patients.
It is more likely that the ingredients mixed into a henna paste by henna tattoo artists cause allergies as opposed to the henna itself.
Allergic reactions are more commonly a result of para-phenylene-diamine or PPD.
PPD is a common sensitizer that is present in black henna inks or black henna tattoo cones.
CHECK: Hand Poke vs Machine Tattoo
Frequently Asked Questions
1. How long does a henna tattoo last?
Henna can last up to two weeks before it starts to deteriorate. This differs with the color and strength of the dye. Black dyes last longer than red and orange dyes.
2. Is a henna tattoo painful?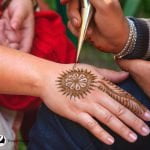 No, henna tattoos are not painful. You may feel slight itchiness but only because of the novel sensation.
3. How long should you keep the henna dye on you?
I recommend keeping it on for 30 minutes before using oil to darken it and then rinsing it off with warm water.
Some people leave it overnight and wash it off in the morning as part of their festivities.
Conclusion
I have enjoyed reviewing the factors that affect the cost of henna tattoos and why.
I especially love the fragrant smell of henna, which is why I sometimes get designs on my hands and feet.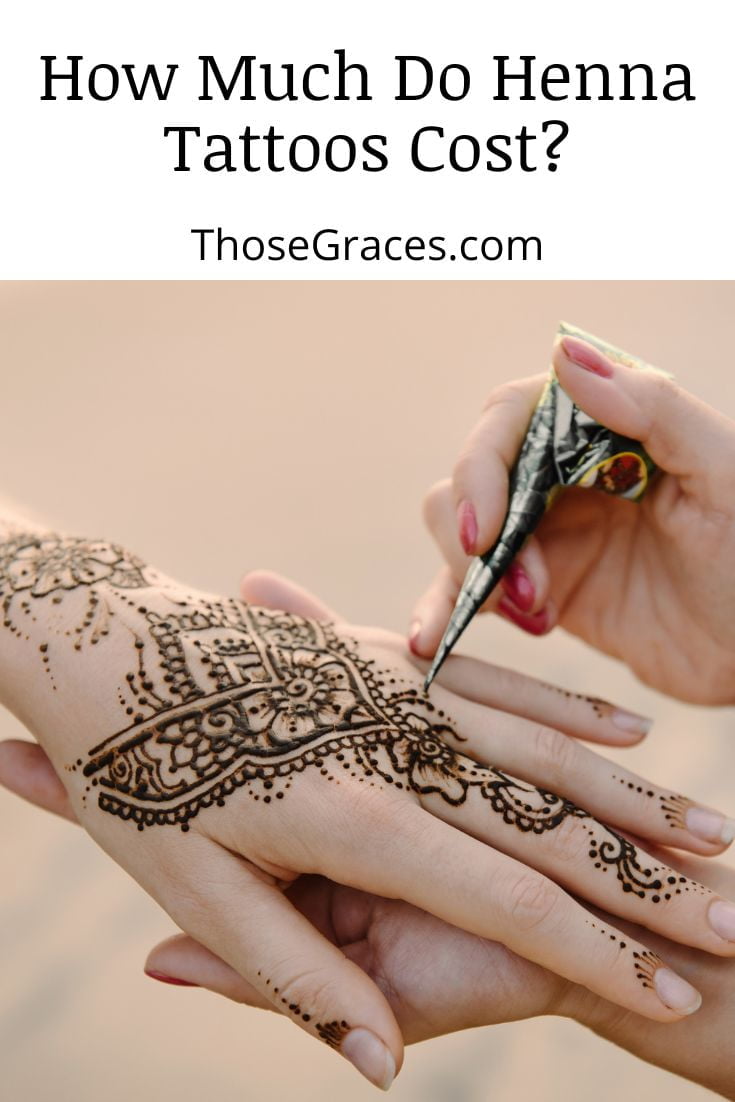 Henna can be incredibly beautiful! If you've had experience with good henna artists, I'd love to hear it in the comments below!
References
1. Moazzam I. A brief history of henna [Internet]. The Express Tribune. 2014. Available from: https://tribune.com.pk/story/741476/a-brief-history-of-henna
‌2. Kazandjieva, J., Grozdev, I., & Tsankov, N. (2007). Temporary henna tattoos. Clinics in Dermatology, 25(4), 383–387.