"Can you wear makeup after a facial?" This is perhaps one of the most frequently asked questions about facials.
In reality, facials don't exactly come with zero drawbacks (1). If you don't follow certain aftercare instructions after your facial, you can experience many skin problems.
Key Takeaways
It's best to avoid wearing makeup immediately after a facial to allow your skin to breathe and fully absorb the benefits of the treatment.
If you need to wear makeup after a facial, opt for lightweight and non-comedogenic products that won't clog your pores or irritate your skin.
Always consult your esthetician for personalized post-facial skincare recommendations, including when to resume your regular makeup routine.
Can I Use Makeup after a Facial Treatment?
The short answer to that question is "no." Almost all types of facials, according to experts (2), have some downtime.
So, to help your facial skin recover faster, you should refrain from using makeup for at least a day.
It's also advisable that you schedule your facial three days before any major events so you will get better results.
Can you wear makeup after botox? If you want to apply makeup after Botox, be sure to wait for at least a day as well.
Keep in mind that since your pores are still open after your facial, makeup makes you more prone to several skin problems like irritation and breakouts.
If you're considering a different skincare procedure, let's say, a micro-needling session, it will take more than 24 hours before you're able to apply makeup again safely.
Here's a short descriptive answer for you.
What Should You Do After Getting a Facial?
The effects of a facial treatment normally fade after five to seven days. During this time, you will most likely experience unwanted side effects.
To help you get the best results out of your facial treatment, here is some aftercare advice you should know.
1. Refrain from smoking or drinking alcohol
Don't smoke or drink for at least 3 days after your facial. The truth is, these two guilty pleasures (3) are bad for your skin health and your facial.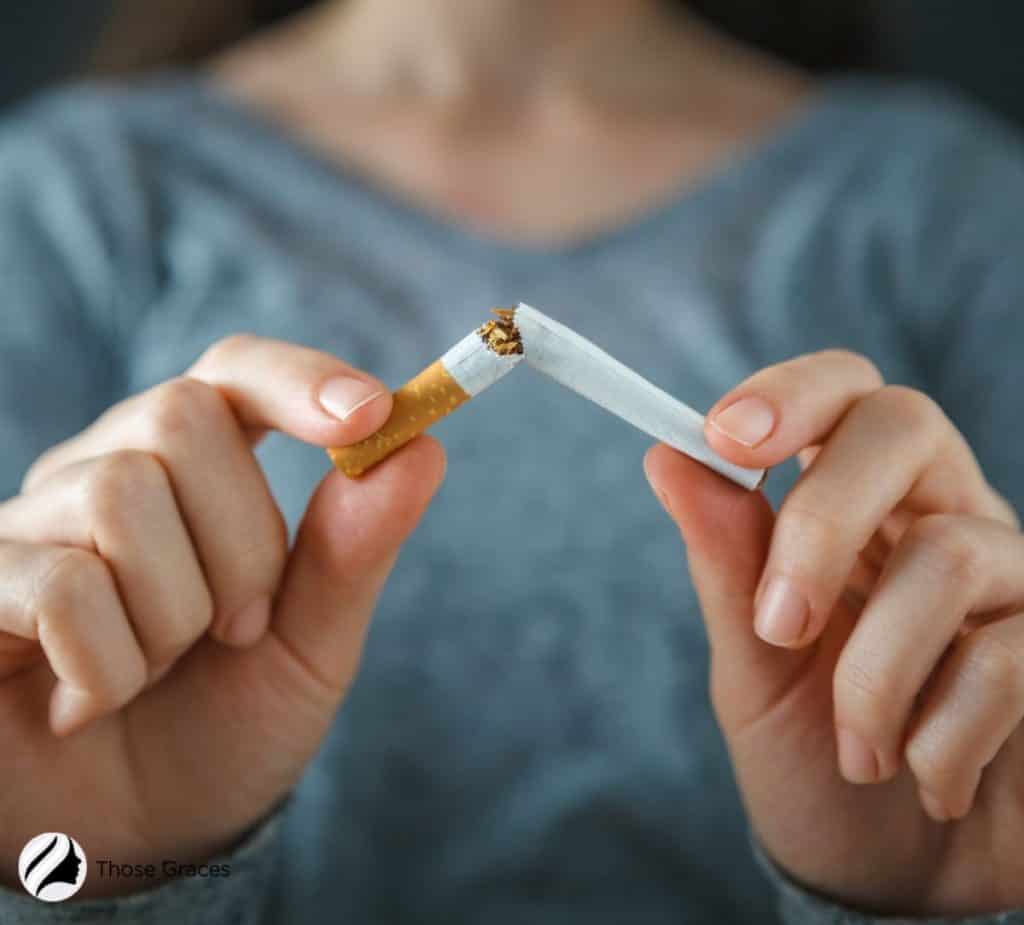 Smoking (4) can clog facial pores, worsen skin conditions, and cause acne. Similarly, drinking alcohol (5) increases your chances of getting dry or sagging skin.
2. Skip Your workout routine
Heat and sweat are a big no-no after your facial. They can irritate your newly exfoliated skin and dehydrate your body, making your facial treatment ineffective.
So, if you have any plans to work out or go out for outdoor activities after your facial is done, it's probably best to reschedule such plans.
Ideally, it would be more convenient to schedule your facial on your rest day. As an alternative, you can choose to do your workout routine before your facial treatment.
3. Keep Your Skin Hydrated
After your facial is done, make it a habit to drink plenty of water. Proper hydration (6) can help your skin cells tremendously, especially after facials.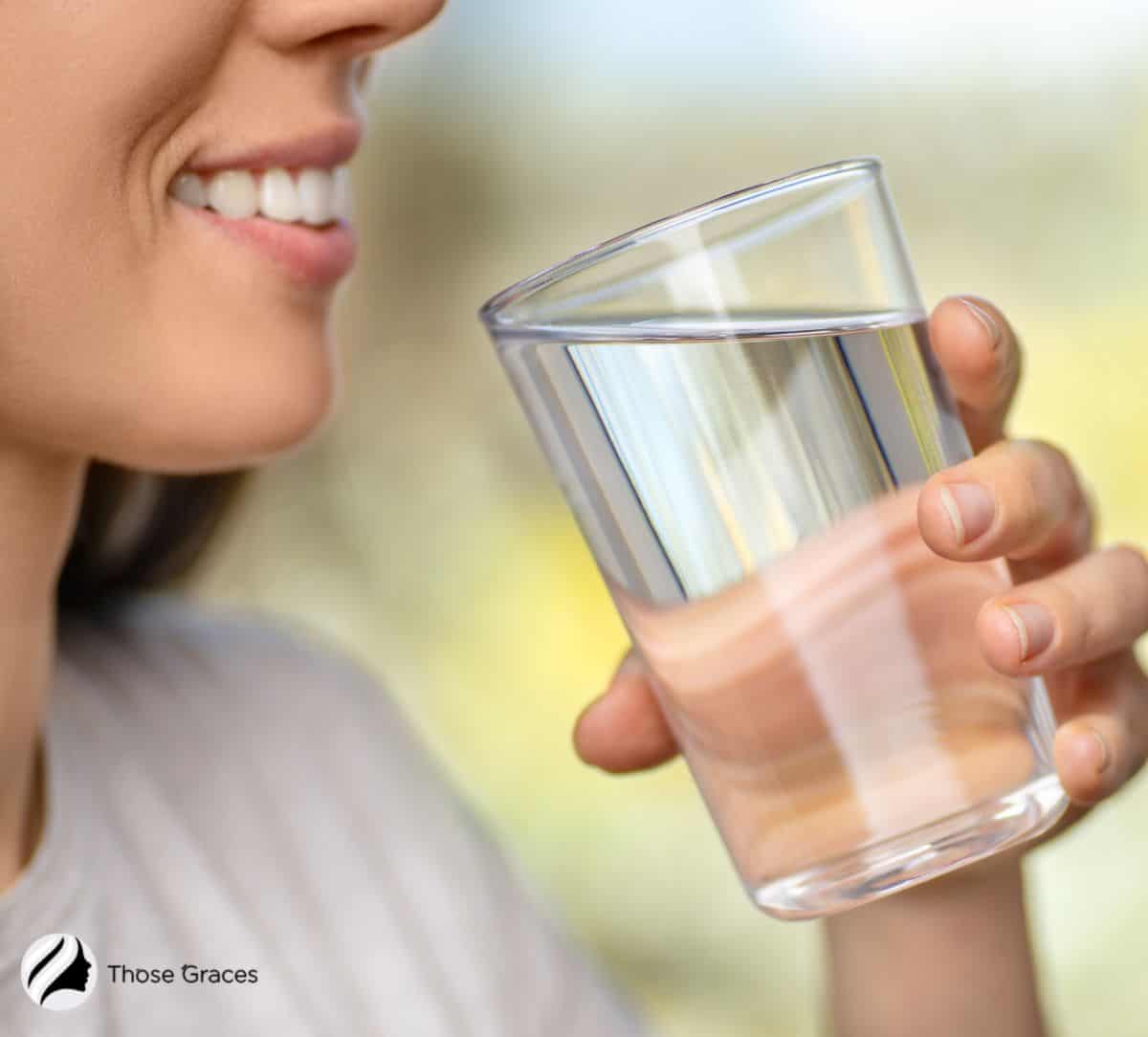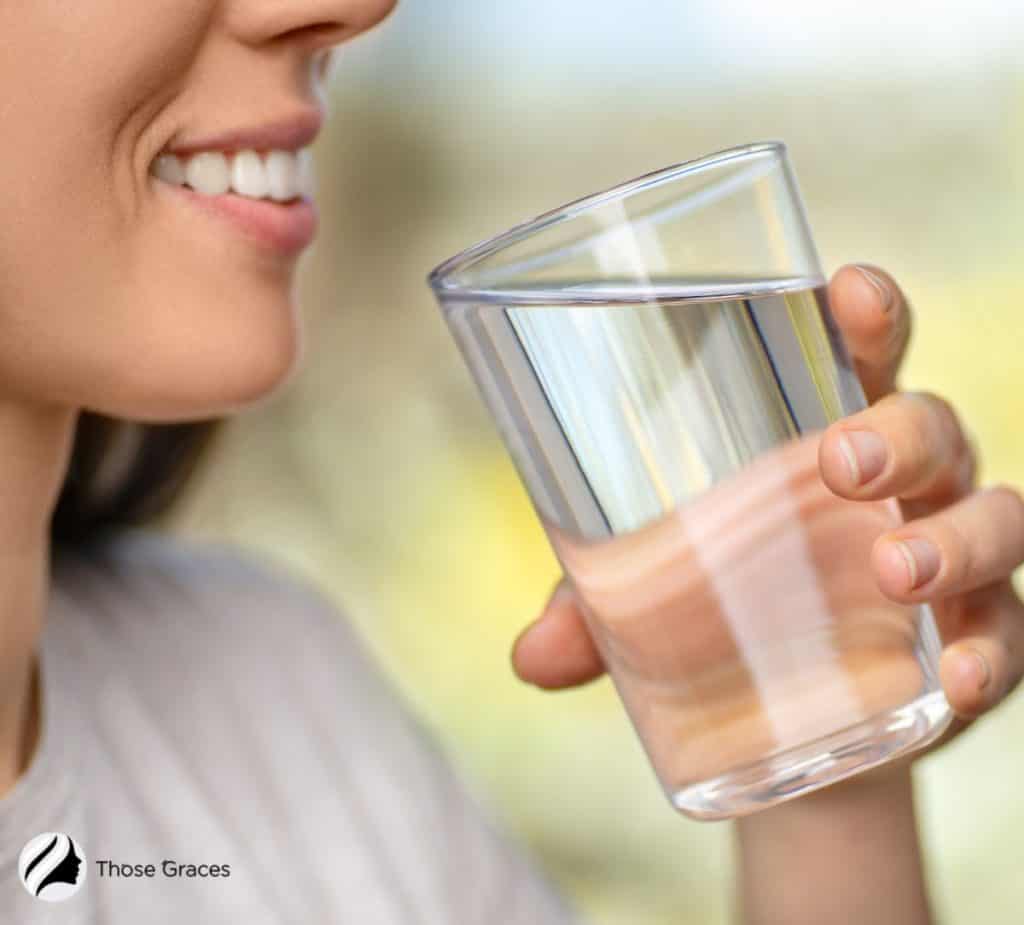 When you are hydrated, it becomes easier for your skin to eliminate toxins, absorbs essential nutrients, and maintain its healthy glow.
On top of that, proper hydration allows your skin to be less itchy and irritable.
4. Clean Anything that You Normally Use on Your Face
To further prevent any build-up of bacteria or debris on your skin, you should set aside some time to sanitize almost anything that comes into contact with your face.
Whether it's your gadgets, pillows, or makeup brushes, it's always a good idea to promote a cleaner environment for your skin (7).
Ideally, you should avoid dusty or polluted places after your facial to avoid clogged pores and fresh outbreaks.
5. Use a Gentle Cleanser
Gentle cleansers are known to provide hydration and other benefits to sensitive skin types. If you tend to have sensitive skin, a gentle cleanser will make you feel more relieved after your facial.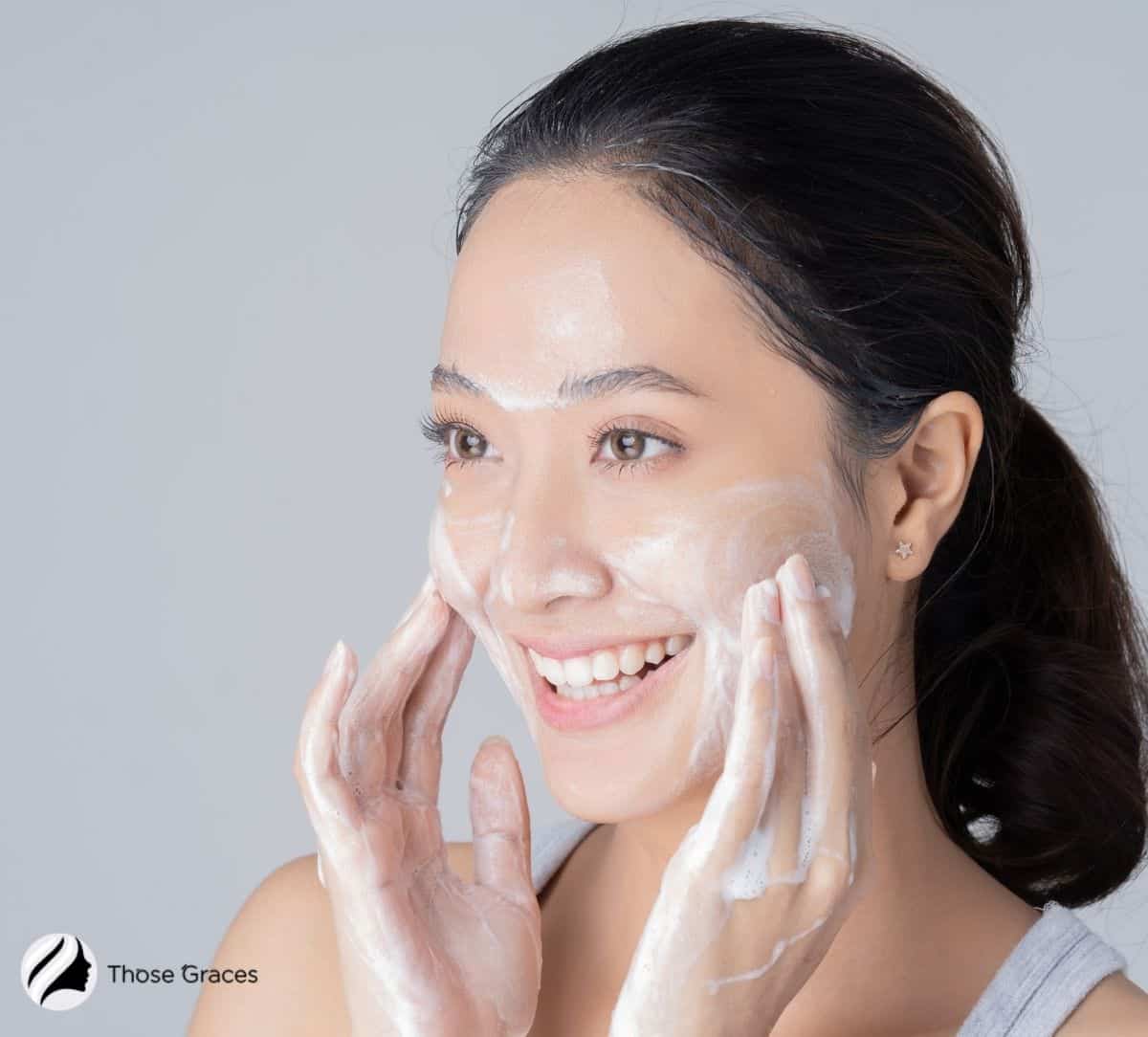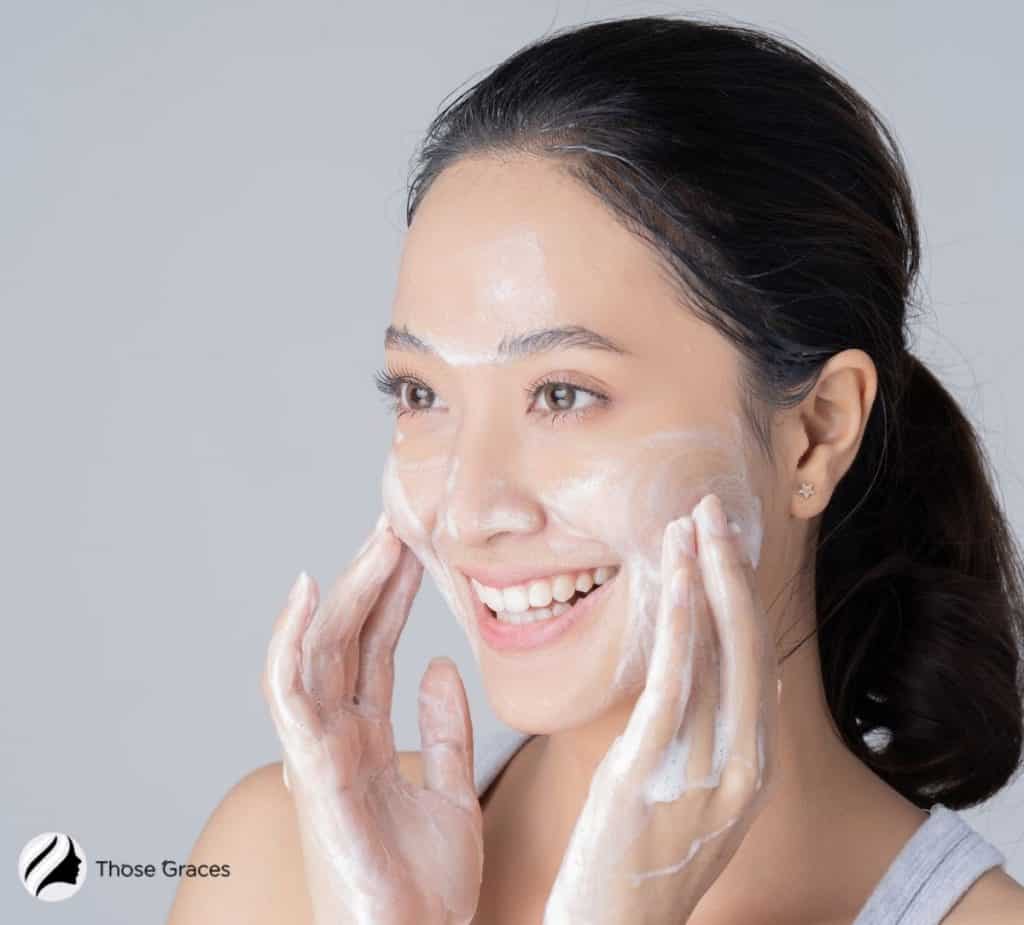 Using a gentle facial cleanser (8) will also help you remove any unwanted particles from your face and extend the benefits of your facial.
6. Follow your Esthetician's Instructions and Advice
In addition to following my advice, you should also listen carefully to your esthetician, as they know the best thing to do for your specific skin type.
If you have any concerns with your skincare routine, make sure to share it with your esthetician so they can suggest skincare habits to help you have a better routine.
What Should You Avoid After Getting a Facial?
After your facial treatment is done, be sure to be gentle with your skin.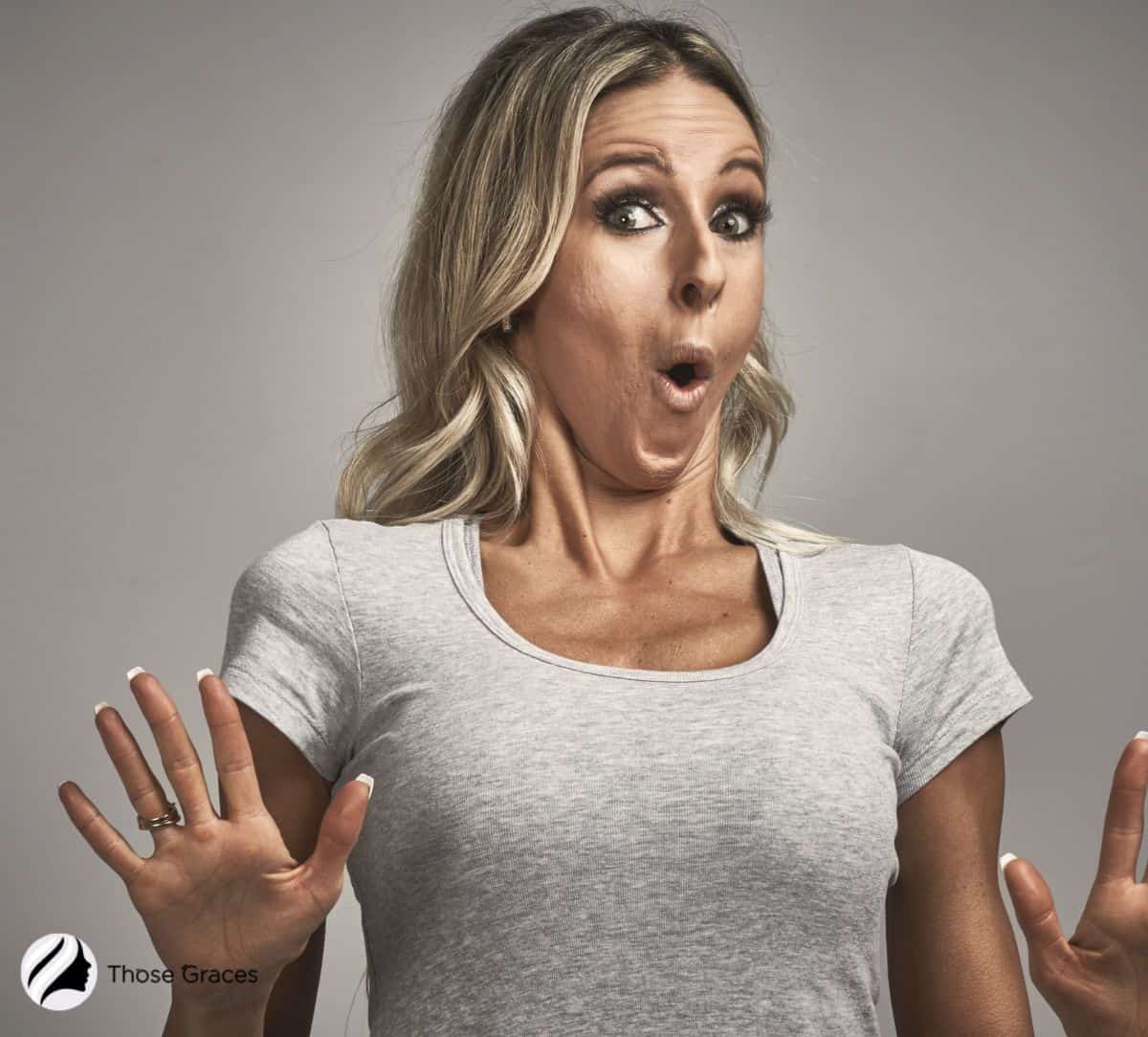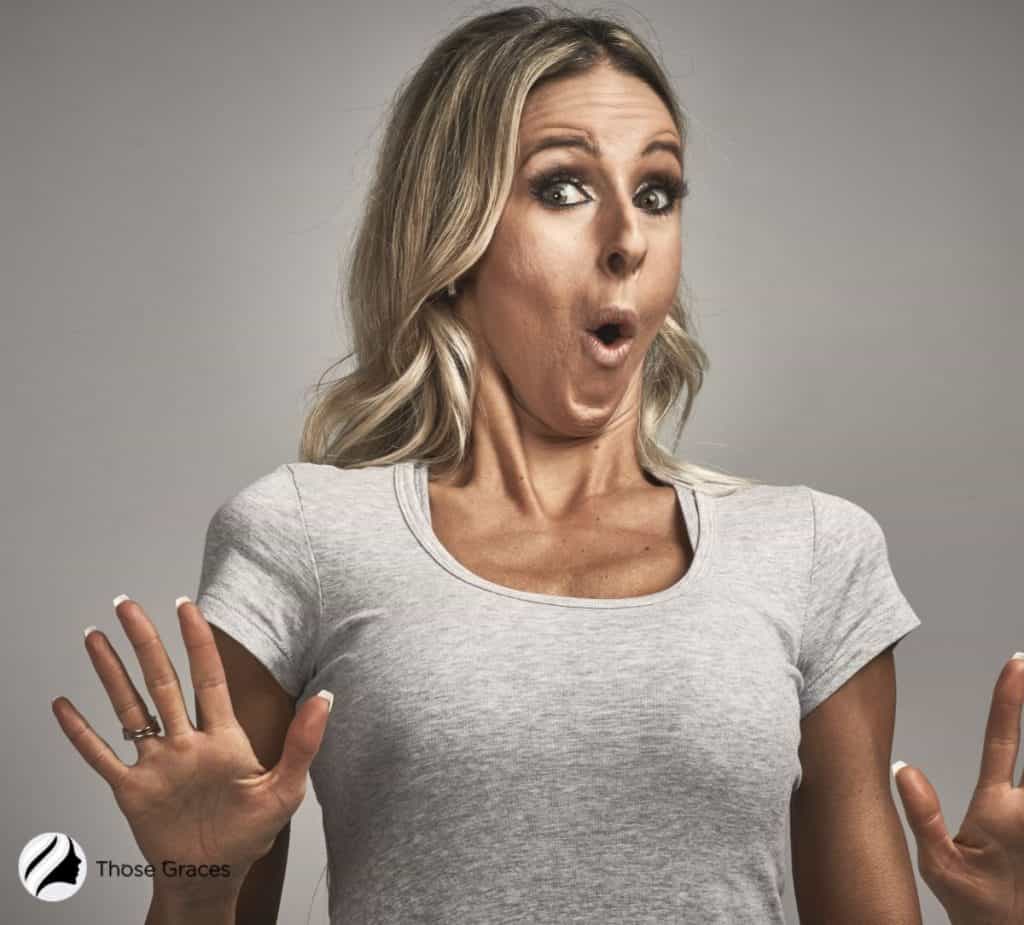 You will probably be tempted to do your typical skincare routine. But is that exactly safe for your skin?
Since your skin will go through a recovery period, you'll be more prone to several skin problems, such as irritation, redness, and acne scarring.
To prevent these problems from happening, here are some of the things you should avoid after getting a facial.
1. Touching Your Face
I get it. It's only natural that you have the urge to feel your clearer, younger-looking skin after such a soothing treatment. However, you will have more sensitive skin following your facial.
So, you'd better avoid picking at your skin. Otherwise, the irritation or redness in your skin will worsen.
Applying abrasive skincare products like scrubs after a facial isn't ideal either. They can cause over-exfoliation (9), a common skin problem that compromises your skin's natural look and health.
Joshua Zeichner (10), a New York City board-certified dermatologist, said that over-exfoliating could create little cracks in your skin barrier and cause problems like dehydration and inflammation.
2. Heavy Cosmetics
I'll have to emphasize this again. Don't apply makeup immediately after a facial. The same rule also applies to other heavy skincare products.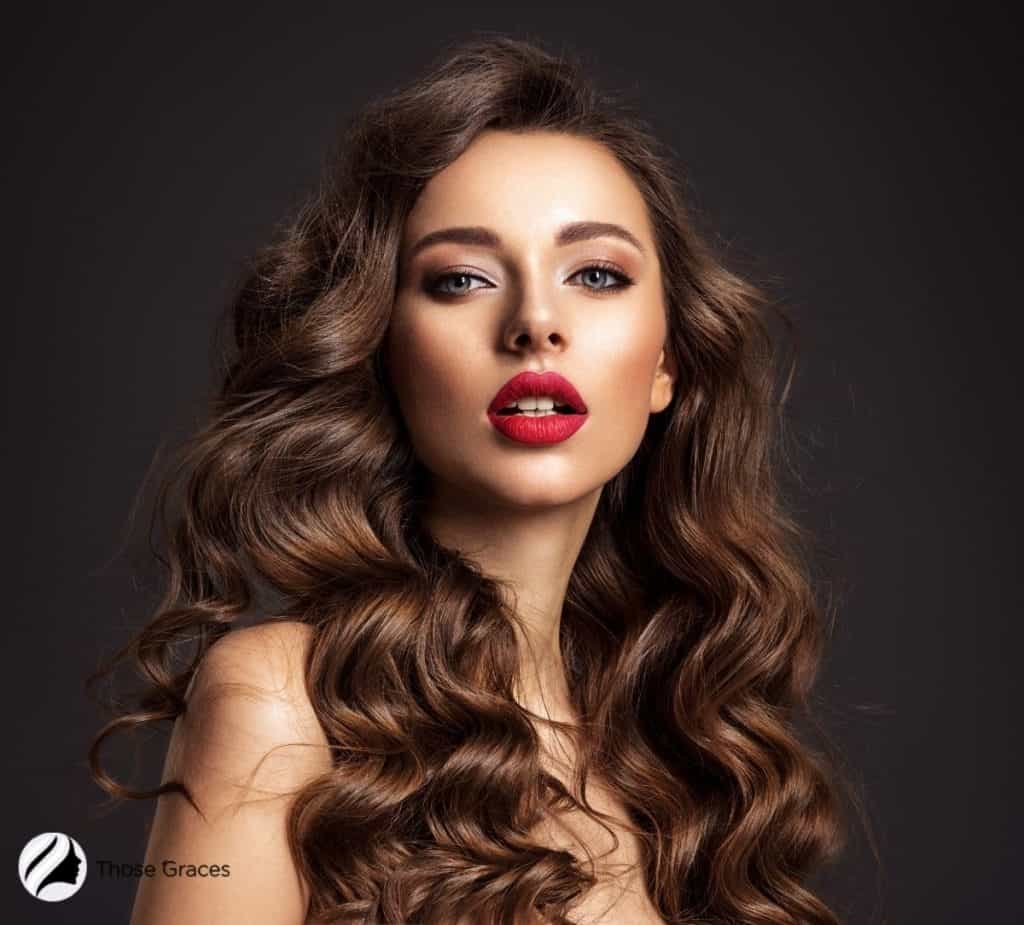 Heavy facial products such as toners or retinol usually contain compounds that can cause irritation and dry skin. You need to avoid these kinds of products for about a week after your facial.
Although you can't deny that makeup is pretty useful at hiding particular skin problems like dark spots, you can still find other ways to hide your skin problems without makeup.
3. Visiting the Steam Room
Although visiting the steam room sounds like a great idea after your facial, it won't be a good experience for your facial skin.
Considering that your skin has already been through a lot of steam from your facial, a visit to the steam room will cause discomfort to your skin. It can also cause broken capillaries on your face.
4. Hair Removal Procedures
Hair removal procedures and facials aren't supposed to go together. While it is probably convenient to schedule your hair removal right after your facial, it isn't the best idea to follow.
If you're going to have a hair removal after your facial, you run the risk of over-exfoliating your skin and burning it.
If you're planning for a laser treatment (11), experts suggest that you schedule it at least two weeks after your facial to prevent any further skin problems.
5. The Sun
Sun exposure (12) can damage your skin barrier. On top of that, overexposure to the sun can cause dry and loose skin. That's why you should avoid sunlight as much as possible after your facial.
To avoid harming your facial skin, don't forget to apply a moisturizer or sunscreen with an SPF of 30 or higher.
That said, don't even think of sunbathing, as it can strongly counteract the benefits of your facial treatment.
Here's a quick summary of what to do and not to do after getting a facial treatment:
Be sure to also check out the informative articles "What Happens If I Wear Makeup After Microneedling" and "Can I Put Makeup on After Botox" for some valuable insights and helpful tips on post-treatment care. Take care of your skin and stay beautiful!
FAQs
Can you wear makeup after a HydraFacial?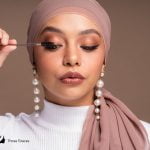 No, you should wait for at least a day before applying makeup. Although a HydraFacial (13) offers a gentler cleansing than traditional facials, it isn't ideal for applying makeup immediately after treatment.
How Should You Care for Your Skin in Between Facials?
Regarding facials, proper hydration and a balanced diet should be among your priorities. However, remember to stick consistently with the skin care regimen that your esthetician gave you.
Is it good to do a facial every week?
Many skin care experts (14) recommend getting a facial every 4 weeks. This is generally the time it takes for your skin cells to move through a full life cycle of growth and exfoliation.
Should I shower before or after a facial?
You should shower before a facial to loosen your facial pores and prepare you for a detox.
Do I need to shave before a facial?
Not necessarily. If you love to keep your beard or facial hair, your facialist will only focus on the hair-free areas of your skin.
Still, shaving can essentially make the products from your facial more effective.
How should I prepare for a facial?
Make sure to skip heavy skincare products before your facial. Allow the facial to work its magic. It's also advisable that your skin is well hydrated, as it will help you get better results from your facial.
Conclusion
Although a facial treatment has a lot of benefits for your skin, you will also need to consider other healthy skincare habits right after it's done.
Needless to say, you're meant to take care of your facial skin even after a facial treatment. Otherwise, you won't be able to enjoy glowing, beautiful skin in the long run!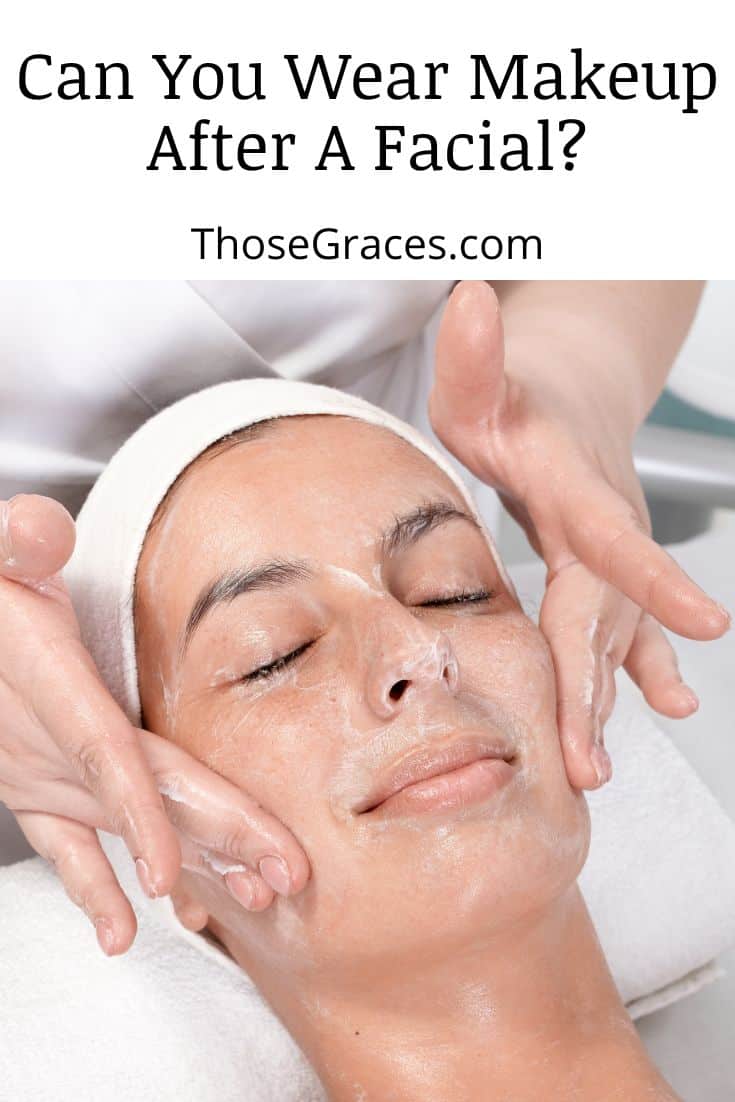 What makeup do you want to try after waiting to get a facial? Let us know in the comments!
Resources
1. Gallagher G. Oxygen Facials: Procedure, Efficacy, Side Effects, Cost [Internet]. Healthline. 2019. Available from: https://www.healthline.com/health/oxygen-facial
2. Araviiskaia E, Le Pillouer Prost A, Kosmadaki M, Kerob D, Roo E. Recommendations for the use of corrective makeup after dermatological procedures. Journal of Cosmetic Dermatology. 2021;
3. Walk-in Dermatology – Will Smoking and Drinking Affect my Skin? [Internet]. Walk-in Dermatology. 2022 [cited 2022 May 19]. Available from: https://walkindermatology.com/will-smoking-and-drinking-affect-my-skin/#:~:text=According%20to%20The%20National%20Center
4. Simpkin S. Smoking and its effects on the skin | DermNet NZ [Internet]. dermnetnz.org. Available from: https://dermnetnz.org/topics/smoking-and-its-effects-on-the-skin
5. Fletcher J. How does alcohol affect your skin? Long and short-term effects [Internet]. www.medicalnewstoday.com. 2022 [cited 2022 May 19]. Available from: https://www.medicalnewstoday.com/articles/alcoholic-skin
6. Manalo D. 7 Ways Drinking Water Helps Improve Skin: Pure Luxe Medical: Medical Spa [Internet]. Pureluxemedical.com. 2009. Available from: https://www.pureluxemedical.com/blog/7-ways-drinking-water-helps-improve-skin
7. Migala J. How to Shield Your Skin From Environmental Damage [Internet]. EverydayHealth.com. 2019 [cited 2022 May 19]. Available from: https://www.everydayhealth.com/skin-beauty/how-shield-your-skin-from-environmental-damage/
8. What Is A Facial Cleanser & Its Benefits | NEOSTRATA® [Internet]. www.neostrata.com. Available from: https://www.neostrata.com/learn-about-skin-care/what-is-a-facial-cleanser-and-its-benefits.html
9. How To Identify and Care For Over-Exfoliated Skin [Internet]. L'Oréal Paris. [cited 2022 May 19]. Available from: https://www.lorealparisusa.com/beauty-magazine/skin-care/skin-care-concerns/over-exfoliated-skin
10. Joshua Zeichner, MD [Internet]. Joshua Zeichner, MD. Available from: http://www.zeichnerdermatology.com/
11. Simplicity Laser. Laser Hair Removal Pre- & Post-Treatment Care [Internet]. Simplicity Laser. 2017. Available from: https://www.simplicitylaser.com/pages/laser-hair-removal-pre-post-treatment-care
12. BERKES E. How Does Sun Exposure Affect the Skin's Natural Barriers? – BioEsse Probiotic Skin Care Products [Internet]. Bioesseprobiotics. 2022 [cited 2022 May 19]. Available from: https://www.bioesseprobiotics.com/2022/04/26/how-does-sun-exposure-affect-the-skins-natural-barriers/
13. Cherney K. What Is a HydraFacial? Benefits, Side Effects, Procedure, and Cost [Internet]. Healthline. 2020. Available from: https://www.healthline.com/health/what-is-hydrafacial
14. Frothingham S. How Often Should You Get a Facial or DIY At Home? [Internet]. Healthline. 2021 [cited 2022 May 19]. Available from: https://www.healthline.com/health/beauty-skin-care/how-often-should-you-get-a-facial#things-to-consider