Curious to know the answer to "What are the best tattoo machine brands? "
When I got into tattooing, I was overwhelmed by all the choices on the market and spent a lot of time researching to find the right tattoo machine design and brand for me.
So, today I'm here to talk about the best tattoo brands and what's good and bad about them.
Just keep reading.
This post contains affiliate links. We earn a commission if you make a purchase after clicking on our links.
Don't have time? Check this comparison table of our top faves!
Top Benefit
Low vibration, silent operation
High-quality tattoo equipment
Best For Professional Tattoo Artists
Top Benefit
Low vibration, silent operation
Best for Shades/Color
Top Benefit
High-quality tattoo equipment
Quick Summary
The tattoo industry is a bit conservative, so the best tattoo machine brands have been around for over 10 years.
Some tattoo machine brands are more suitable for professionals than amateur tattoo artists.
To pick the best brand for you, consider the type of work – color packing, shading, finer lines, etc. – and the level of precision you need.
Top 5 Tattoo Machine Brands
Do you know how common tattoos are? According to statistics, "36% of Americans between the age of 18 and 29 have at least one tattoo." (1)
And tattooing is bound to become even more popular, thanks to innovations such as wireless tattoo machines.
But not all brands are equal in quality, precision, or design. And it's not easy for newcomers to establish themselves in this "conservative" market.
So, what are the best brands to get tattoo pens, supplies, or needles? Let's find out!
#1 Best Overall: Cheyenne
Cheyenne is a Berlin-based tattoo machine company, producing high-end tattoo equipment since 2006.
Its motto is "Made for Artists," and its products meet the highest German product quality standards.
Nowadays, Cheyenne is a well-known brand because its tattoo equipment is safe, precise, and hygienic. The company has also made a real revolution with its modular tattoo machines.
Features & Attributes
Most Cheyenne tattoo guns are modified rotary tattoo machines designed to provide superb precision, accuracy, low vibration, and freedom of movement.
Cheyenne offers a wide range of tattoo equipment – tattoo guns, cartridge needles, power units, grips, and other necessary accessories.
Best Product
Currently, the Cheyenne HAWK pen is one of the best tattoo machines for experienced tattoo artists, thanks to its innovative design, adjustable strokes, and ergonomic pen-like shape.
But all Cheyenne products are great for lining, shading, or coloring. And their cartridge needles are one of the safest on the market.
Benefits of Cheyenne
Produces rotary machines of the highest quality, lasting more than the average tattoo pen/gun
Has an ergonomic design for improved precision, accuracy, and freedom of movement
Has a low vibration and volume
Has an easy needle adjustment
Has a low weight, perfect for long tattoo jobs
Is compatible with different power units
Has products that are available in several solid colors
Has an adjustable stroke, adjustable needle depth, and more
Comes with a 12- or 24-month warranty coverage
Drawbacks
How Does It Compare to Others?
Superior quality compared to other brands
Lower vibration and volume than some other brands
Expert Tips
It's best to use Cheyenne pen-style tattoo machines with Cheyenne's cartridge needles.
Testimonials
In general, customers praise Cheyenne's products and are happy with their accuracy, lightweight design, and ergonomic grip.
As this reviewer says, Cheyenne's HAWK Unio Pen can handle any job without breaking a sweat.
Cheyenne Hawk Pen, Tattoo Pen for Precise Designs, Tattooing Machine Perfect for both Lining and Shading, Black
ACTS LIKE A PEN – This innovative design acts like a pen. This is the perfect tattoo machine for your artistic freedom.
LOWER VIBRATION - Lower vibration and volume than comparable products. A good tattoo machine for both lining and shading.
ADJUSTABLE - Stroke from 3.5 mm/0.14 inch. Steplessly adjustable needle depth (0 - 4.0 mm/0 - 0.16 inch)
ROLL INHIBITION - Responsive Mode for reactive hit and stitch frequency. Roll inhibition against unintentional rolling away of the pen.
FREEDOM OF MOVEMENT - Connection via rotating jack connection ensures maximum freedom of movement, innovative jack cage provides optimum protection for the plug connection
Take your PMU game to the next level by checking out our article on the best PMU machines. Trust us, you won't regret it!
#2 Best For Professional Tattoo Artists: InkMachines
InkMachines is another famous tattoo machine brand, and for good reasons. It's based in Sweeden and develops, manufactures, and tests its product with the help of professional tattoo artists.
Features & Attributes
InkMachines rotary tattoo machines are of exceptional quality and an excellent choice if you want something powerful, versatile, and precise, especially for coloring large areas.
I also like InkMachines because they sell spare parts for their rotary machines and high-quality power supplies.
Best Product
InkMachines has four main tattoo machine models, perfect for professional artists – Cobra, Scorpion X2, Dragonfly X2, and Stingray X2.
From these, Dragonfly X2 impresses with its sleek design, adjustable stroke length, low vibration, and lightweight construction. It also has plenty of power, and you don't need rubber bands!
Benefits of InkMachines
High-quality
Lightweight
Wireless-ready
Adjustable stroke length or adjustable hitting force
Low vibration, silent operation
Compatible with standard grips, needles, and tubes
Available in different colors
Drawbacks
How It Compares to Others?
A bit cheaper than Cheyenne's products
Offers spare parts
Expert Tips
Getting comfortable with a new tattoo machine takes time, so you should practice a bit to get used to the vibration.
Testimonials
Customers highly praise InkMachines and its product, saying it produces one of the best tattooing equipment.
Interested in the tattoo machine inventor? Our comprehensive guide delves into the rich history and evolution of this game-changing invention that revolutionized the art of tattooing.
#3 Best for Shades/Colors: Vlad Blad
Vlad Blad makes the best tattoo machine brands with innovative designs, high-quality products, and versatility. It's a Russian-based company with over 12 years of experience.
Features & Atributes
Vlad Blad offers two types of tattoo machines – rotary and coil- including liners, shaders, and rotary tattoo pens.
You can also buy power supplies, needles, and accessories (premium grips, footswitches, etc.) from their online shop.
Best Product
I was most impressed by their Avenger 2 Firestarter when I looked through Vlad Blad's catalog. It's a unique device combining six machines and allows you to work on different skin types.
Benefits of Vlad Blad
High-quality tattoo equipment, perfect for experienced tattoo artists
Adjustable strokes
Powerful electric motor power
Wide operating speeds
Great products for artists that want bold lines, superb shading, or precise drawing
You get 25 years of warranty for the coil machine's frames, armature bars, coils, and capacitors.
Drawbacks
Expensive
Some of its products are available only on Vlad Blad's website.
Rotary machines have only one year of warranty
How Does It Compare to Others?
More expensive than Cheyenne and a bit heavier but better for intense lines, coloring, and shading
It produces rotary and coil machines
Expert Tip
If you're an amateur tattoo artist, try Vlad Blad's DotWorker. It's perfect for learning to draw with a tattoo machine.
Testimonials
As this video reviewer says, Vlad Blad's Avenger 2 Pro is a powerful tattoo machine, and you can easily adjust the strokes when working.
Vlad Blad Avenger 2 Pro Hybrid Rotary Tattoo Machine
Hybrid rotary tattoo machine, SkinResponse increases pigment load with every hit
Features unique MultiStroke system; 6 stroke lengths, Available stroke lengths: 3.2mm, 3.5mm, 3.8mm, 4.2mm, 4.7mm, 5.5mm
Switch between stroke lengths in under 7 seconds, 10.5W upgraded motor
Most powerful motor available for hybrid machines, Super Jaws vise for even clamp on the backstem, Silent operation; minimal vibration
Upgraded RCA connection, Comes in eco-friendly packaging, Designed for professionals
#4 Best for Beginners: DragonHawk
Dragowhawk is a Chinese brand, perfect for people that want cheap tattoo machines. Its products are solid and work well, despite their lower price.
Features & Attributes
Dragonhawk offers a wide variety of tattoo equipment – tattoo machines (coil and rotary), needles, tattoo inks, and other accessories.
Moreover, Dragonhawk offers tattoo machine kits that contain everything you need to start tattooing, including a power supply, sterile needles, bandages, etc.
Best Product
Dragonhawk Mast Pen Rotary Tattoo Machine is one of the best beginner tattoo machines. It's easy to use, lightweight, and accurate.
It also has an ergonomic design, allowing more precision, a twist grip for adjusting the stroke length, and low vibrations.
Benefits of Dragonhawk
Cheap and affordable products of excellent quality
Low vibrations and powerful motors
Adjustable strokes
You can find all the necessary supplies on its website
Great kits, suitable for beginners or experienced artists
A wide variety of tattoo supplies
Drawbacks
Dragonhawk's inks aren't the best
Not the best choice if you want something that will last years
How Does it Compare to Others?
One of the most affordable brands on the tattoo market
It works well but is not as durable as more expensive brands.
Expert Tips
As experts from Dragonhawk say, "Make sure the product you bought is qualified. Quality products will avoid the risk of infection." (2)
Testimonials
Customers are happy with Dragonhawk and its product, recommending it for beginners. As this reviewer says, the Mast Pen is a great tool and performs better than expected.
Dragonhawk Mast Pen Rotary Tattoo Machine Space Aluminum for Tattoo Artists Gift Box 102YMX
Note: This listing only include one Mast machine. More parts need to buy Mast Kit listing, please check more details. The Dragonhawk Mast rotary tattoo pen machine made of Space Aluminum frame and custom Mast motor. Length: 11.7CM. Weight: 120g.
Dragonhawk Mast rotary tattoo pen allowing a tailored tattooing experience to accomplish a wide variety of styles and techniques, well-rounded rotary tattoo machine designed for utmost accuracy and control. Emulating the grip and feel of an actual pen, this machine allows for more comfortable and precise tattooing procedures than traditional machines.
Ergonomic, lightweight pen-style machine. This machine features a powerful custom Mast motor and an advanced gear system that guarantees reliable, quiet operation without any vibration
The machine has a working voltage of 6V–9V. Pebble modeling. The custom Mast motor has 9000–10000rpm.
The Dragonhawk Mast tattoo machine is compatible with all cartridge needles types. Package include: Mast tattoo pen, dc cord
#5 Best High-Performance Tattoo Machines: Bishop
Bishop is an excellent choice for experienced tattoo artists that want precision, accuracy, and power. It's based in the USA and has one of the best high-performance tattooing machines.
Features & Attributes
Bishop offers rotary and pen-shaped tattoo machines. You can also purchase tattoo needles, inks, medical supplies, and other accessories from its website.
Best Product
Bishop Power Wands are among the best on the market, thanks to their lightweight construction, magnetic connection for a quick battery swap, and minimum vibrations.
Benefits of Bishop
High-performance and elegant design
Perfect balance
Lightweight and small
Powerful, high-quality motors
Hand-made in the USA
1-year warranty
Drawbacks
Not the cheapest option
Some customers had problems with the RCA cords
You need to purchase a shader, liner, or packer separately
How Does It Compare to Others?
One of the lightest tattoo machines
Magnetic backplate that keeps the batteries flush with the machine
Expert Tips
The shader is best for black/grey shading and finer lines, while the packer is best for color packing, bold lines, and ink saturation. The Liner Power wand is for line work and black/dot work.
Testimonials
Most customers leave positive feedback and say that the tattoo machines work smoothly and quietly. And as this reviewer notes, the Power Wands work well and are of superb quality.
No products found.
How to Choose the Best Tattoo Machine for Me?
So, let's talk about how to choose between the best tattoo machine brands and pick the best tattoo gun for you.
1. Type of Tattoo Machine
You should decide what type of tattoo gun you want – coil or rotary. Rotary machines are quieter than coils and are better for beginners. Pens take a bit of a learning curve.
2. Quality and Safety
Whatever type of tattoo gun you purchase, it should be of high quality, or you'll struggle during the tattooing. Moreover, you need sterile and hygienic supplies to avoid skin irritations.
3. Type of Work
Different tattoo brands have different kinds of tattoo machines best for several tasks – coloring, shading, lining, or contouring.
So, consider what type of tattoo works you'll do to pick the best machine gun for you.
FAQs
1. What Tattoo Machines Do Artists Use?
Tattoo artists use a coil, rotary, or pen-style rotary machines, depending on the type of tattoo job. But the buzzing sound you hear in a tattoo shop is from a coil tattoo machine.
2. Is Dragonhawk a Good Company?
Dragonhawk is a legitimate company that sells tattoo equipment for amateur and professional tattoo artists.
3. What is a Good Tattoo Machine For Beginners?
Dragonhawks has several tattoo kits, perfect for beginners. Solong Rotary Pen is also easy to use and a perfect choice for amateurs.
Conclusion
As you can see, you've got plenty of tattoo machine brands to choose from, and each won't disappoint you in terms of quality, accuracy, and durability.
For experienced artists, I highly recommend Cheyenne with its HAWK pens, while beginners won't have many problems using Dragonhawk's Mast Pen.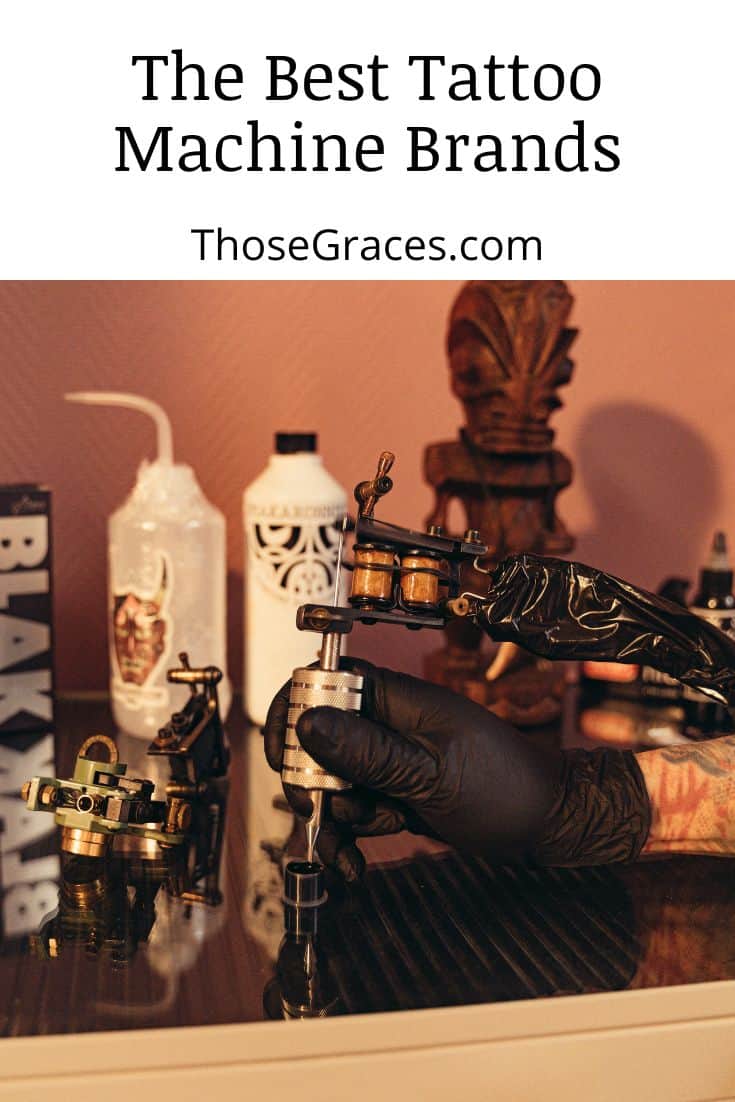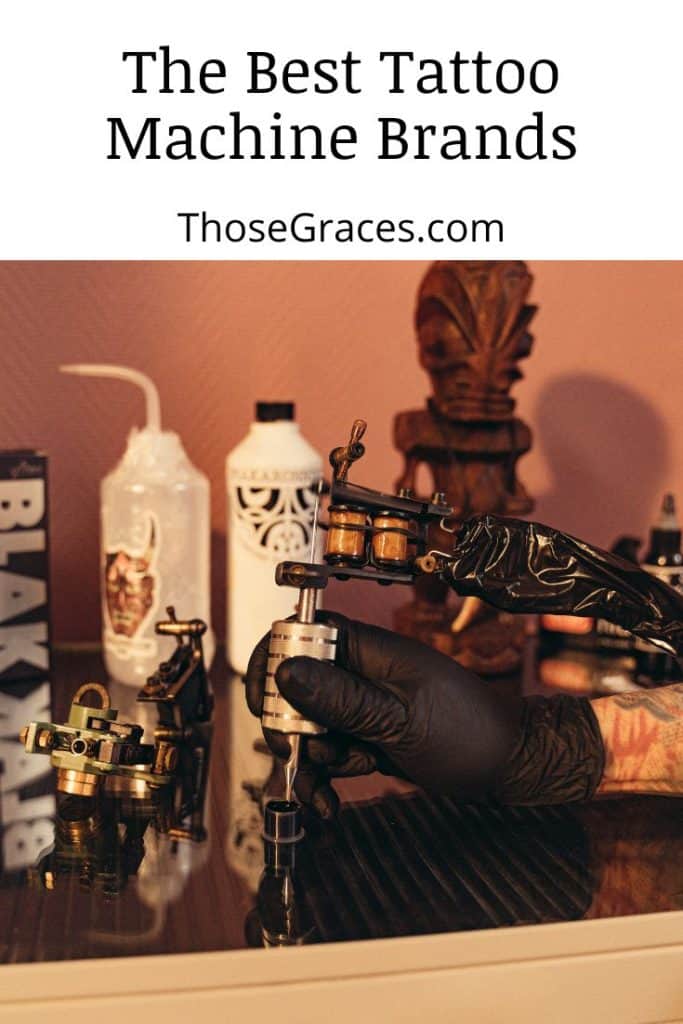 What do you think about these five best tattoo machine brands? Which one is your favorite? Share your thoughts in the comment section.
Resources:
1. Tattoo Statistics – How Many People Have Tattoos? [Internet]. Historyoftattoos.net. 2012. Available from: http://www.historyoftattoos.net/tattoo-facts/tattoo-statistics/
2. Tattoo Small Tips for Beginner [Internet]. Dragonhawktattoos. [cited 2022 Dec 12]. Available from: https://www.dragonhawktattoos.com/blogs/news/tattoo-small-tips-for-beginner