As a passionate hair enthusiast with years of experience and knowledge, I am eager to share my insights with you about keratin treatments.
I've spent countless hours exploring different treatments and their effects and have even had a few myself.
I've seen the transformative power of keratin treatments, and today, we will delve into the world of keratin and keratin express treatments.
Feeling a bit knotted up in keratin details? Let's comb through the facts with this quick comparison table between Keratin Treatment and Keratin Express Treatment!
| | Keratin Treatment | Keratin Express Treatment |
| --- | --- | --- |
| Application Time | 2-3 hours | Approximately 30 minutes |
| Duration of Results | Up to 6 months | About 6 weeks |
| Ideal Hair Type | Curly, frizzy hair | All types of hair |
| Cost | $250 to $500 | Starts from $100 |
| Application | Requires professional hairstylist | Can be done at home |
| Side Effects | Potential scalp irritation, dryness, and frizziness | No major side effects reported |
| Commitment Level | High (in terms of cost, time, and maintenance) | Lower (requires less time and maintenance) |
This post contains affiliate links. We earn a commission if you purchase after clicking on our links.
What Is a Keratin Treatment?
Keratin, a protein, is the main component of our hair and skin, often recognized as the "hair protein" or "skin protein". It plays a crucial role in maintaining the health and strength of our hair.
Over the years, keratin treatments have emerged as the go-to solution for hair damage.
These treatments work by infusing your hair with keratin proteins, generally sourced from animal products like sheep's wool, smoothing out the hair cuticles.
They are a popular choice for individuals with curly hair, delivering results that can last anywhere between three to six months, depending on the care taken post-treatment.
Benefits of Keratin Treatment
As a hair enthusiast, I can vouch for the numerous benefits of keratin treatments.
They can effectively smooth out frizz, straighten curly hair, repair split ends, prevent breakage, treat dryness, add shine and volume to your hair, and even offer protection against harmful UV rays.
What is a Keratin Express Treatment?
While the Brazilian Keratin Treatment remains the most widely recognized keratin treatment, there are other variants like the Brazilian blowout, soft keratin, and keratin express.
The keratin express treatment, as the name implies, is a faster version of the standard keratin treatment.
What sets the express treatment apart is its ability to maintain the natural texture and curl pattern of your hair while giving it a smoother, shinier appearance.
It's a fantastic choice if you want to experience the benefits of keratin without committing to the full treatment for several months.
As an expert, I've noticed that keratin express treatments are a boon for those who want to avoid the morning hassle of styling and skip the time-consuming flat iron process.
Check out this video of the keratin express blowout:
The Top Perks of Keratin Express Treatment
My experience with keratin express treatment has been overwhelmingly positive.
It provides quick results, is easy to apply, and uses less heat to seal the hair.
It's also less expensive than a full keratin treatment, helps enhance hair color vibrancy, and doesn't expose your hair to toxic chemicals like formaldehyde. [2]
Choosing the Right Products for Keratin Express Treatment
Over the years, I've tried and tested several keratin treatment brands. Here are my top recommendations:
This brand stands out due to its highly hydrating formula and silky finish. It's enriched with keratin, Ceramides, and essential vitamins.
I love its lightweight formula that's easy to apply and imparts a great shine. It's suitable for all hair types.
No products found.
This product is packed with amino acids, herbal extracts, and keratin, making it a safer alternative to formaldehyde-based smoothing treatments.
Ideal for heat-damaged hair, this treatment leaves your hair with a glossy finish.
Feeling torn between "Tape In vs Keratin Extensions"? I've got a great side-by-side comparison for you to check out!
And if you're curious about "Keratin vs Creatine" in hair care, don't miss our article unpacking these two powerhouse ingredients.
FAQs
What is the main difference between Keratin and Keratin Express treatment?
Keratin treatment lasts 3-4 months, significantly straightens hair. Keratin Express lasts 4-6 weeks, reduces frizz, and adds shine without dramatically altering hair texture.
Can I choose Keratin Express for my very curly hair?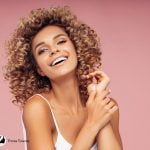 Keratin Express might not be as effective for very curly hair as full Keratin treatment. It's better for temporary smoothing or those seeking a lower-commitment option.
Is there a significant difference in application time between Keratin and Keratin Express treatments?
Yes, traditional Keratin treatment takes 2-4 hours based on hair length and thickness. Keratin Express typically takes about 60 minutes due to its less intensive nature.
Conclusion
In my experience, the choice between keratin and keratin express treatments depends on your individual needs, lifestyle, and hair type.
If you are looking for a longer-lasting solution and have curly, frizzy hair, a full keratin treatment may be the best option.
On the other hand, if you want a quick fix that enhances your natural texture and you're comfortable with more frequent applications, the keratin express treatment might be the right choice.
I hope this in-depth look at keratin and keratin express treatments will guide you towards the best choice for your hair.
Remember, every hair type is unique and responds differently to treatments. So, always consider your individual hair characteristics and needs before making a decision.
Do share your thoughts or any further questions in the comments section. I'm always here to help you navigate your hair journey.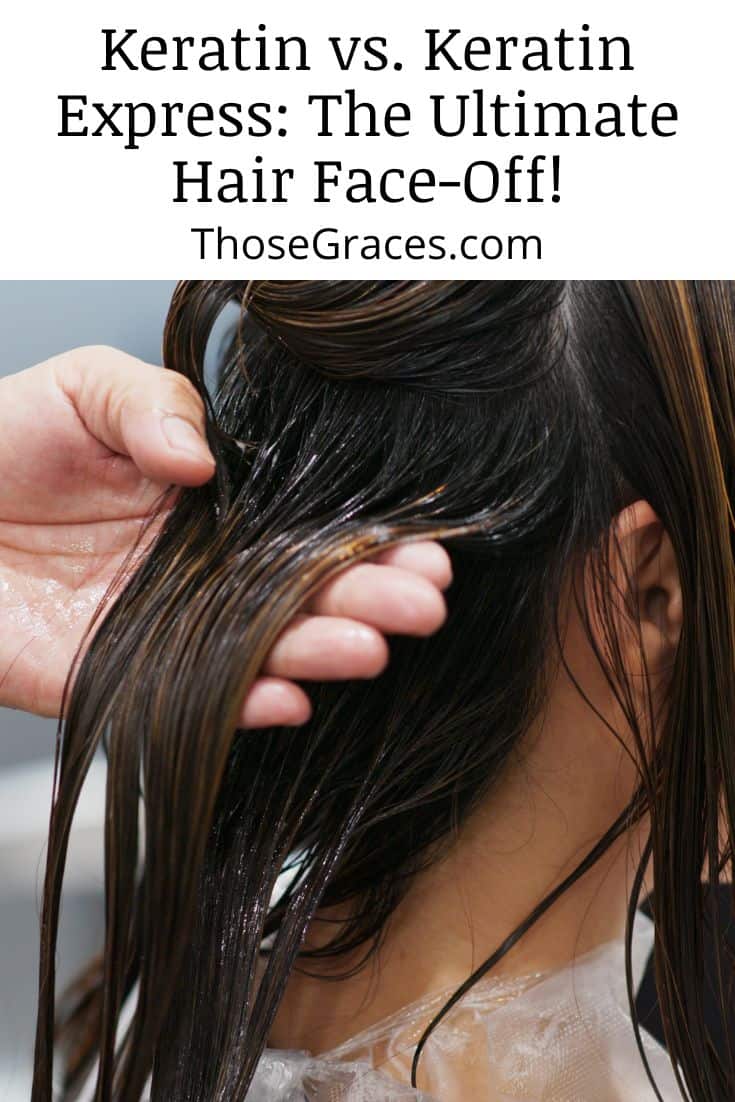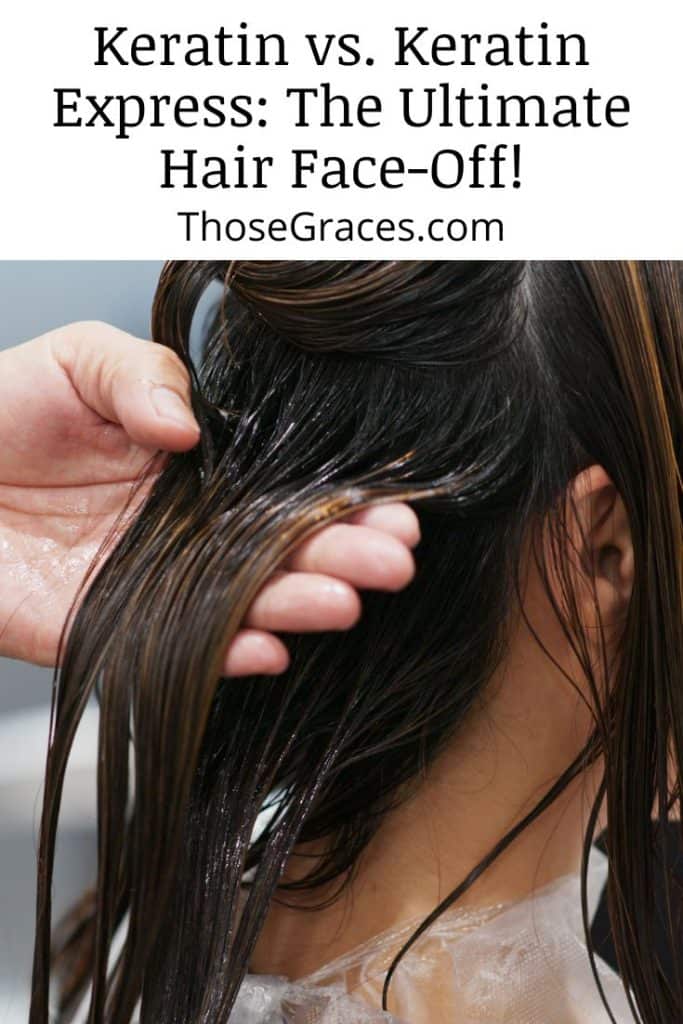 Resources
1. Weathersby C, McMichael A. Brazilian keratin hair treatment: a review. Journal of Cosmetic Dermatology. 2013;12(2):144-148. doi:10.1111/jocd.12030
2. Elevated formaldehyde concentration in "Brazilian keratin type" hair-straightening products: A cross-sectional study. Journal of the American Academy of Dermatology. 2014;70(2):276-280. doi:10.1016/j.jaad.2013.10.023