Do shampoo bars reduce waste? Yes, absolutely!
We consume so much plastic, shampoo bottles included, that we create too much plastic waste. (1)
By switching to solid shampoos, you can do your part for the environment by cutting down on plastic pollution. Read on to learn more!
Key Takeaways
Shampoo bars are made with natural ingredients such as avocado oil, olive oil, and other natural products.
They contain zero synthetic chemicals and nasty chemicals.
They come in biodegradable packaging that helps reduce waste.
CHECK: Best Zero-Waste Shampoo Bars
Do Shampoo Bars REALLY Reduce Waste?
To answer the obvious, yes! It has long been known that our current usage of plastic is not sustainable.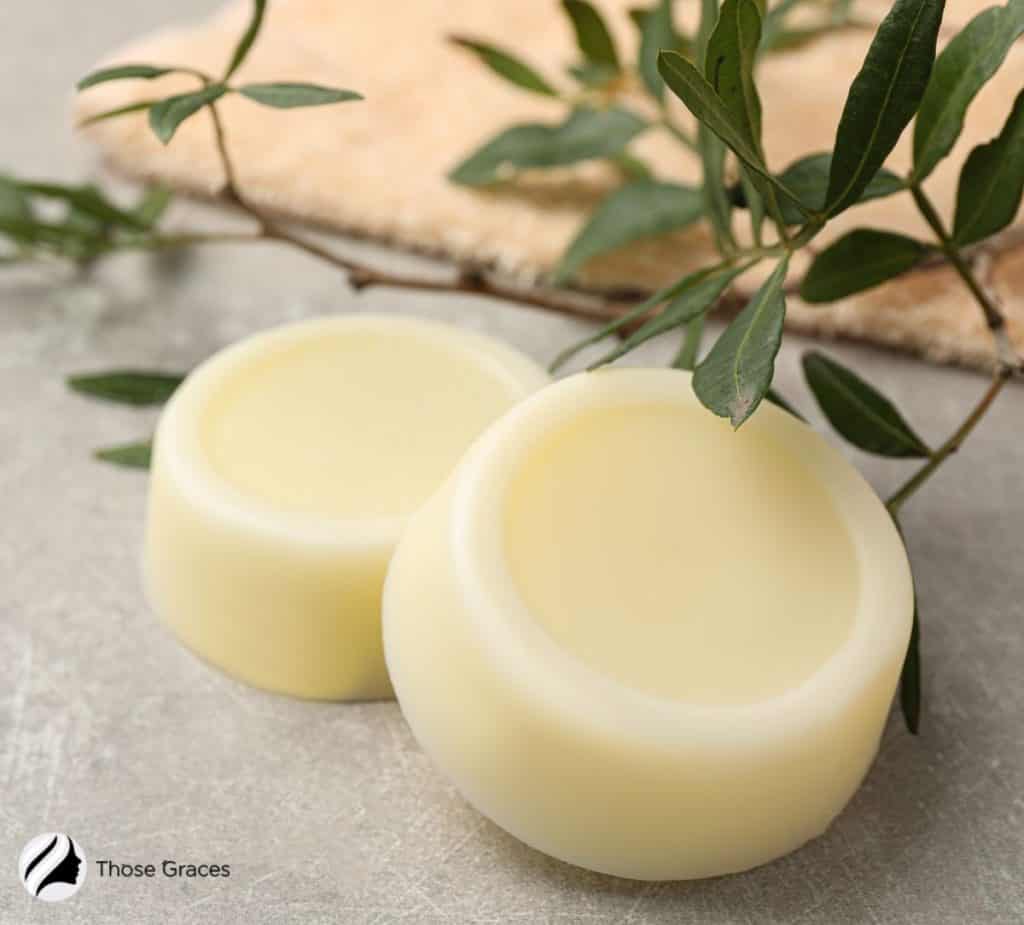 About 4% of world oil production is used as raw material to produce plastic. And the process uses almost the same oil amount as energy fuel. (2)
We throw approximately 8 to 10 million metric tons into the ocean every year. (3)
The solution? Solid counterparts of liquid shampoos that last at least three times longer.
April Kayganich, a stylist and owner of The Curl Whisperer Salon, says,
"Shampoo bars are a solid form of shampoo usually made from a blend of raw or plant-based ingredients like oils." (4)
Natural shampoo bars usually come in recyclable packaging, which helps manage the plastic waste crisis, at least in the beauty industry.
Since one bar of soap replaces at least three liquid shampoos, you're cutting down your conventional shampoo waste by three times.
| PROS | CONS |
| --- | --- |
| Have Recyclable Packaging | Hard to Lather |
| Work on All Hair Types | Tangled Hair |
| Are Made With Natural Ingredients | |
| Are Easy Transportation | |
| Last About 80 Washes | |
Pros of Using Shampoo Bars
Now that you know the answer to "do shampoo bars reduce waste?", let's talk about the pros and cons of using shampoo and conditioner bars.
Here are the pros.
1. Recyclable Packaging
Most conventional plastic shampoo bottles come in plastic containers that are bad for the environment.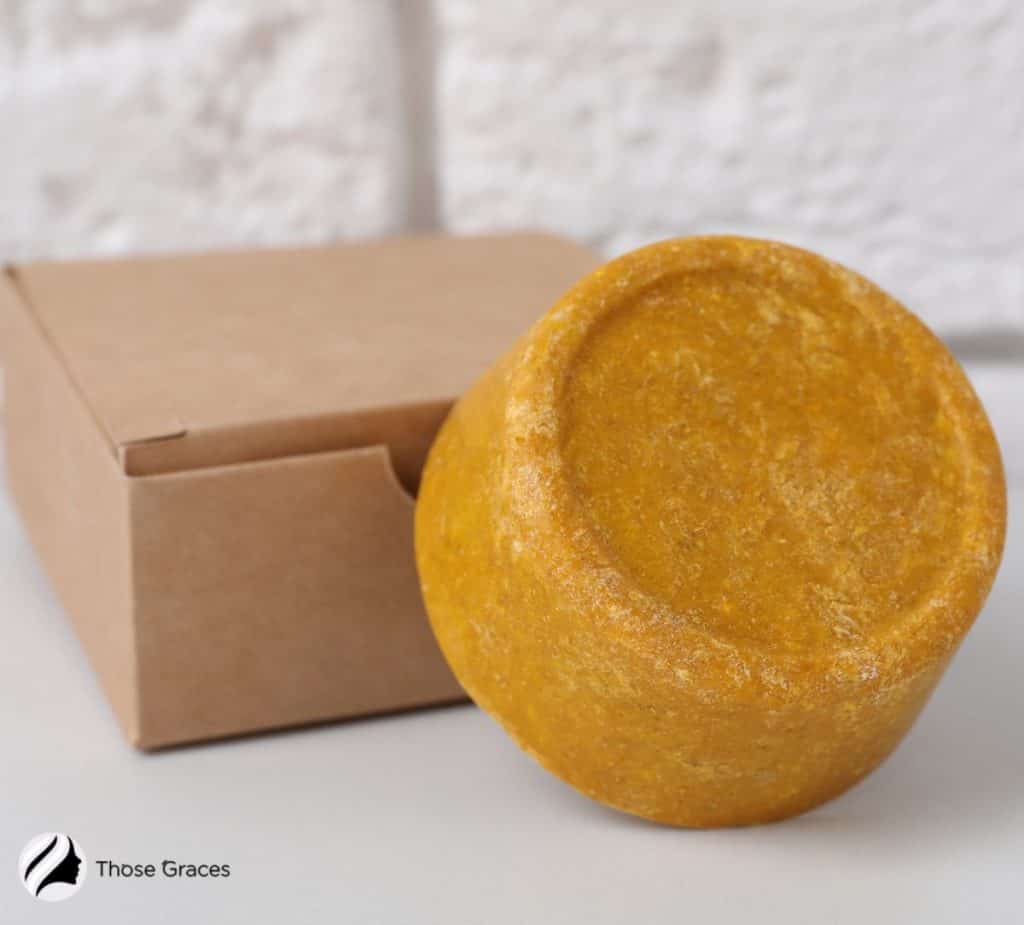 With this alternative to shampoo, you don't have to compromise on your hair care routine while caring for nature.
Degradable and recyclable packaging ensures that your body soap does not burden the environment with more plastic.
2. They Work on All Hair Types
Whether you have dry hair, curly hair, or damaged hair, there is a bar of shampoo made just for your hair type.
You can find tons of variants of shampoo and conditioner bars that work best for your hair needs. Even those with colored hair, itchy scalp, and sensitive scalp can find specific organic shampoo bars for hair care.
3. They Are Made With Natural Ingredients
Normal bottled shampoos include harmful chemicals such as sodium hydroxide and sodium lauryl sulfate. But organic shampoos do not.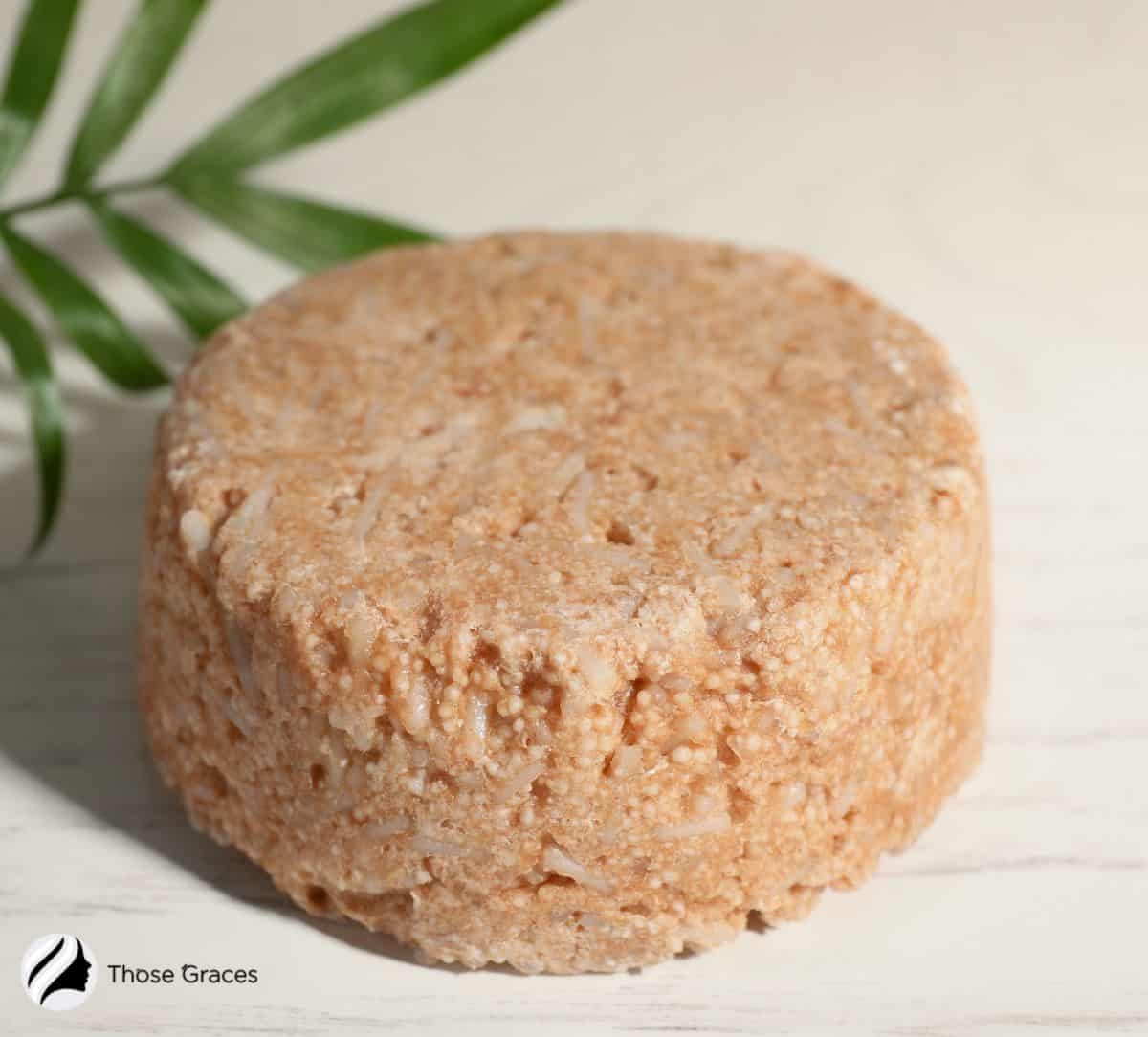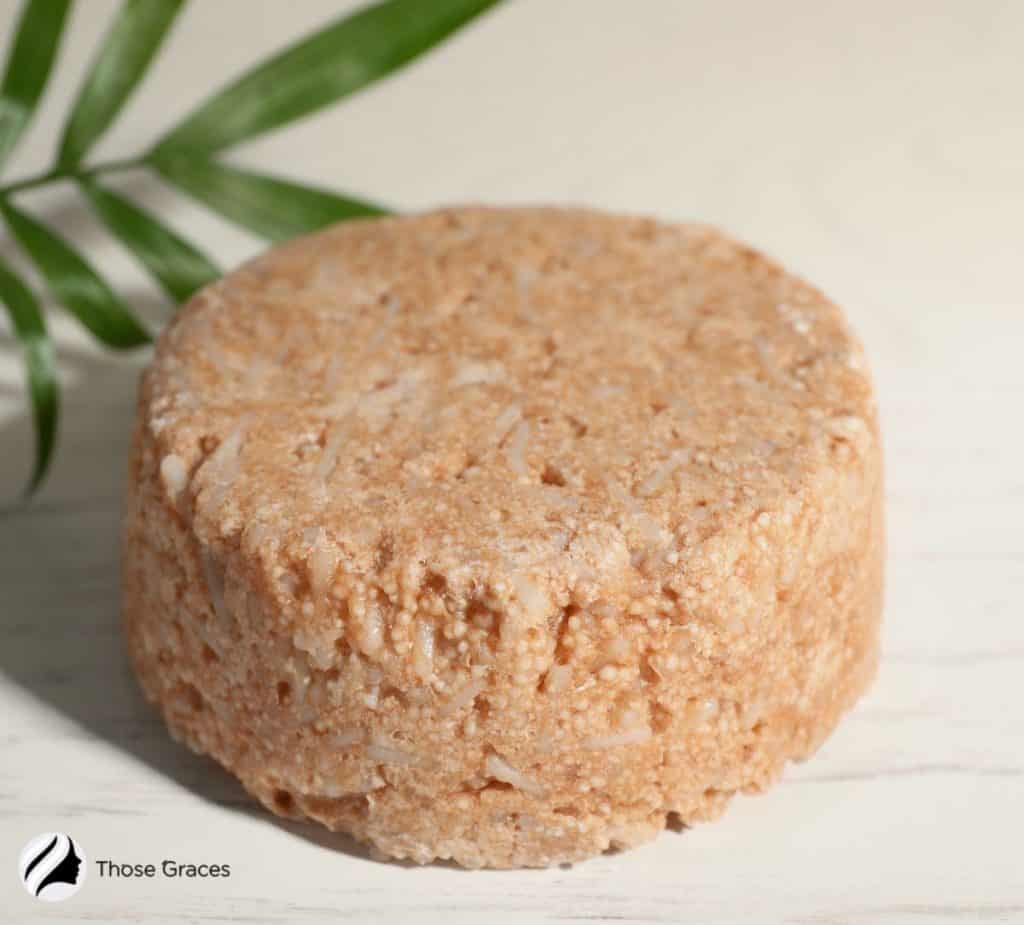 Eco-friendly shampoos are made with natural ingredients such as palm oil, jojoba oil, cocoa butter, and shea butter.
This ensures your scalp health and hair health in the long run since you won't be using any synthetic chemicals.
4. Easy Transportation
Because of their weight, bars of shampoo is easy to travel around with. They fit in your backpack comfortably and don't take up a lot of space.
Most normal shampoos contain 80% water, which only adds to the weight. But a bar soap form packs much more product without that much weight.
This means that you will also help save on transportation from the warehouse to the retailer, reducing carbon emissions.
Dr. Birnur Aral, Executive Director of the Beauty, Health, and Sustainability Lab, says,
"Due to much lower water content, bar shampoos weigh less than their conventional counterparts. On a product basis, less energy is required to ship bar shampoos compared to liquid shampoos due to their smaller weight." (5)
CHECK: How Do I Make a Zero-waste Shampoo Bar?
5. They Last About 80 Washes
Most beauty bars promise 80 to 100 washes. One solid shampoo bar outlives three bottles of traditional shampoos.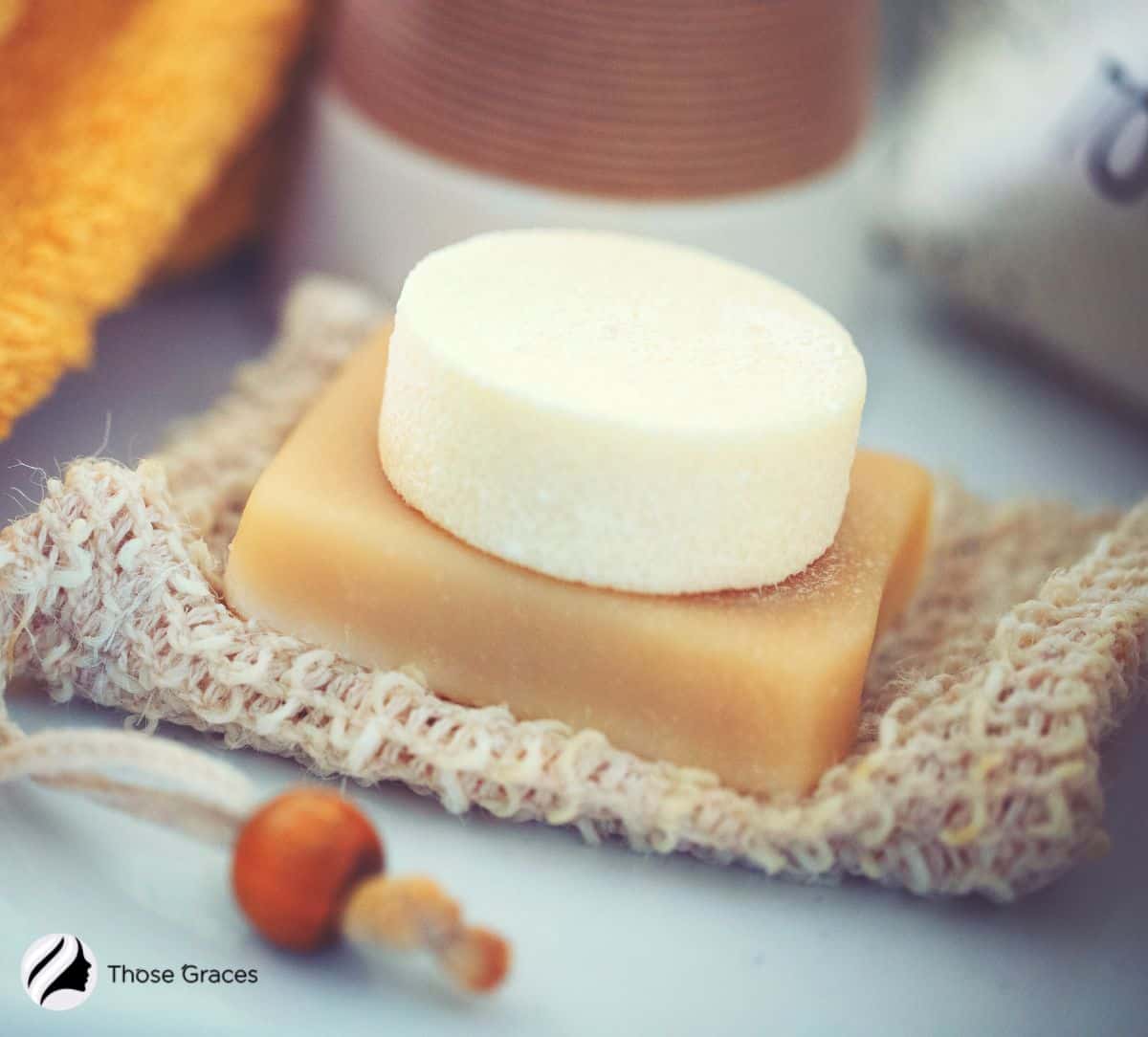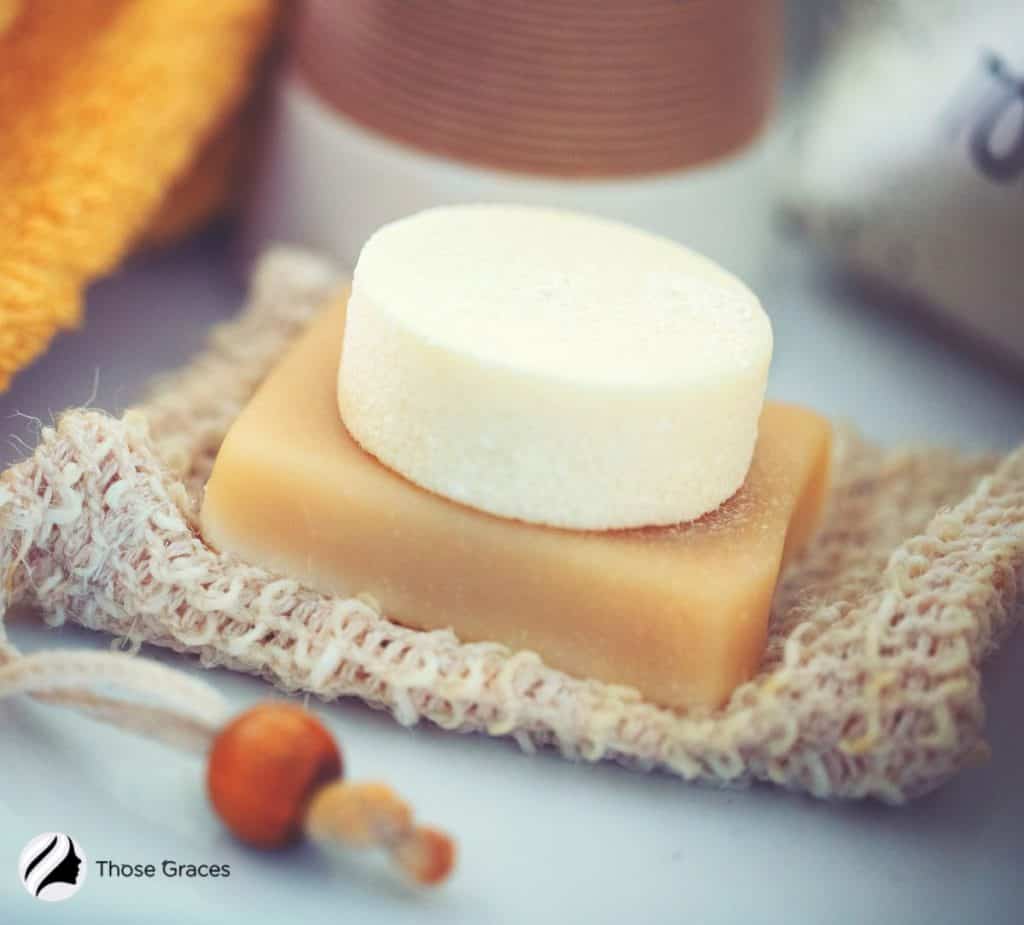 This means you get healthy hair on a budget. One bar of shampoo does three times the work of normal shampoos. And the cost of shampoo bars is pretty much the same as the convenient form.
Also, they come in many natural and artificial fragrances and lovely scents that create a delightful experience.
Cons of Using Shampoo Bars
1. Hard to Lather
Some users may find that their bar of shampoo does not produce as abundant lather as commercial shampoo. This is mostly because hair and body bars are formulated with organic ingredients and no sulfates.
To some people, the lack of richer lather may be quite confusing during the transition period to all-natural shampoo bars.
But this doesn't mean that they won't clean your hair. The amount of lather is not proportional to cleanliness.
2. Tangled Hair
Some hair bars can tangle the hair and cause frizzy hair, especially in curly hair types.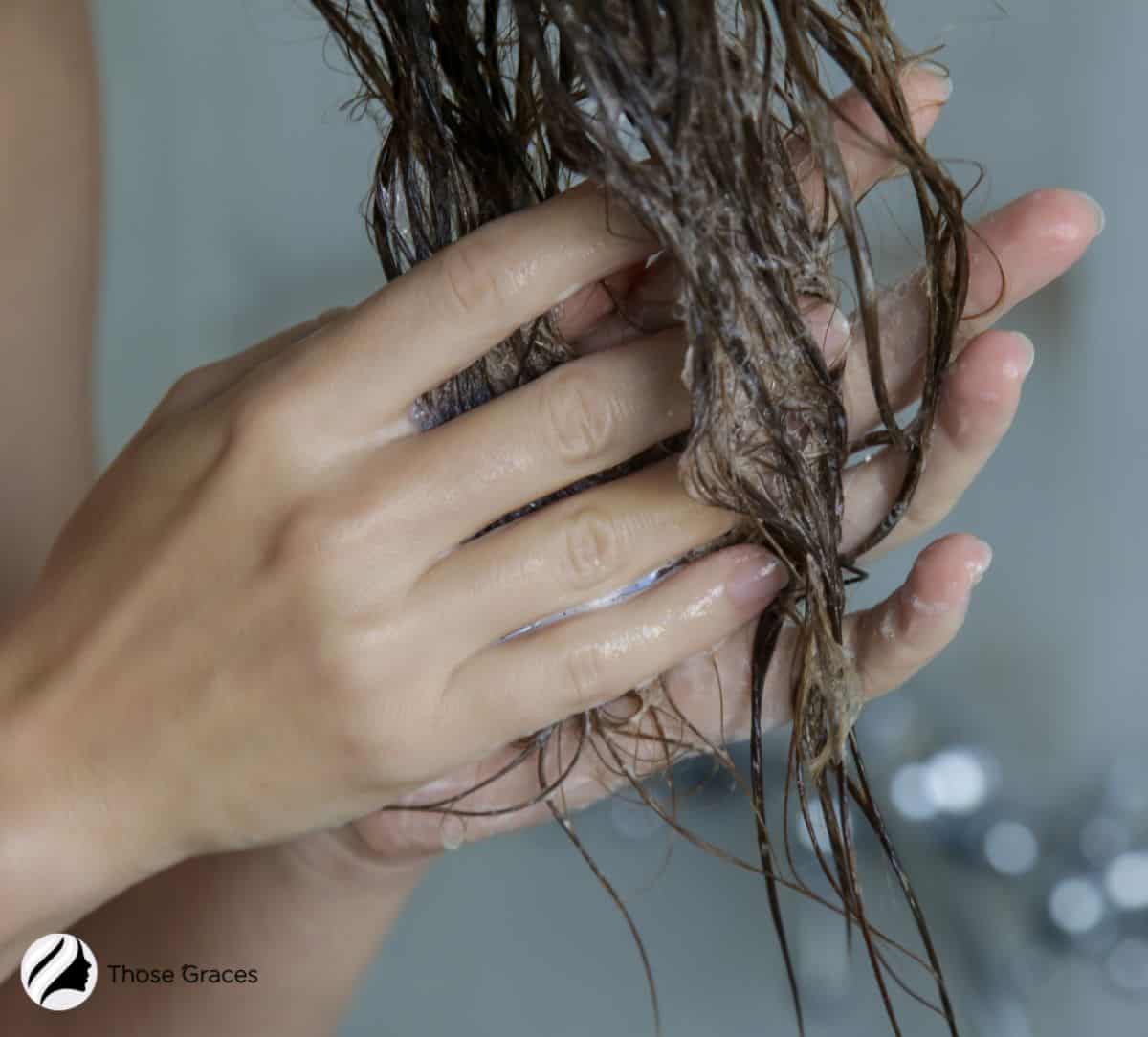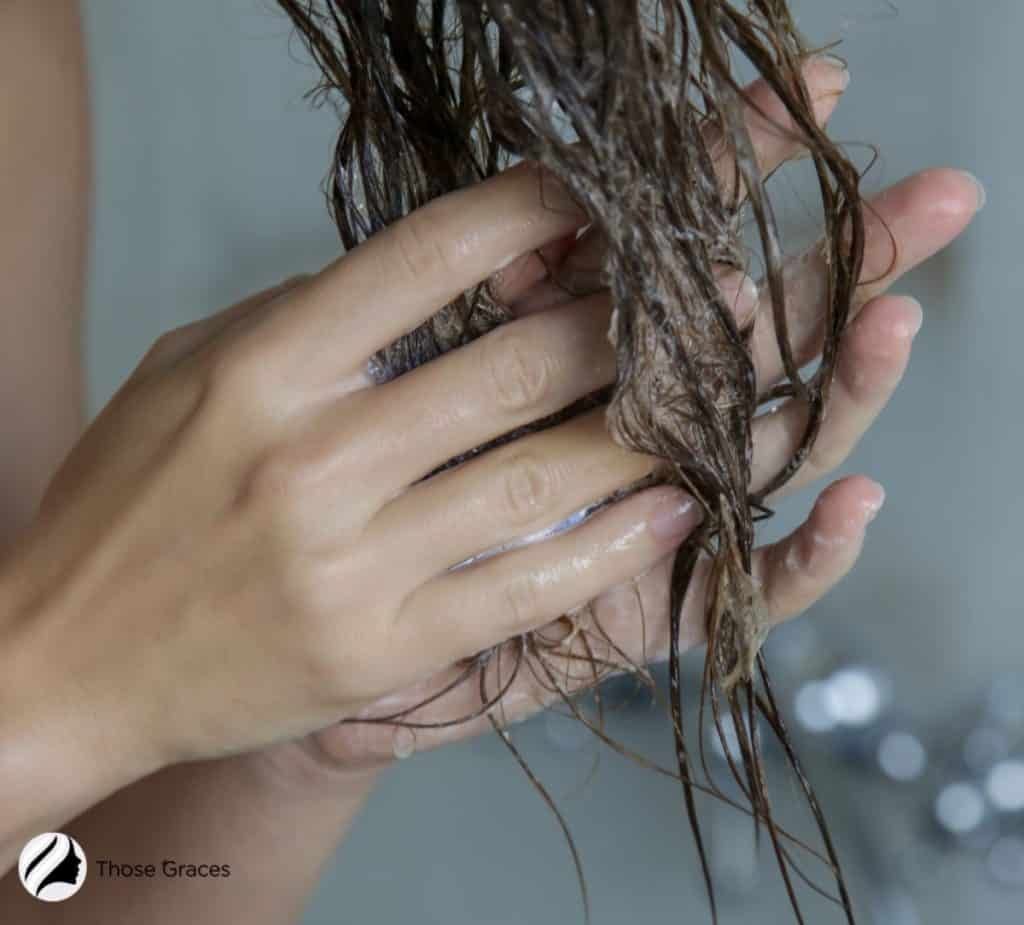 If you're not careful about what dry shampoo bars you're using, you may end up with messy and tangled hair.
FAQs
1. How much plastic does a shampoo bar save?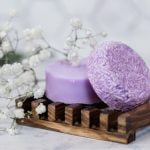 A shampoo bar saves about three plastic bottles' worth of plastic waste.
2. Why is a shampoo bar eco-friendly?
Eco-friendly shampoo bars leave behind no carbon footprint as they mostly come in recyclable packaging.
3. Do shampoo bars save water?
Yes. They are formulated with less water than commercial shampoos, which helps save water in the long run.
4. How many bottles of shampoo does a shampoo bar replace?
Shampoo bars replace about three commercial shampoos because it lasts that much longer.
Conclusion
To conclude, do shampoo bars reduce waste? Absolutely! Using hair care products with natural ingredients and no harsh chemicals is already a good idea.
Add to that eco-friendly packaging and a lovely scent, and you get a solid form of shampoo that works great and helps save the environment.
During my transition period to bar soap, I was quite surprised by the lack of lather, but I absolutely love it now. And I'm sure you will too.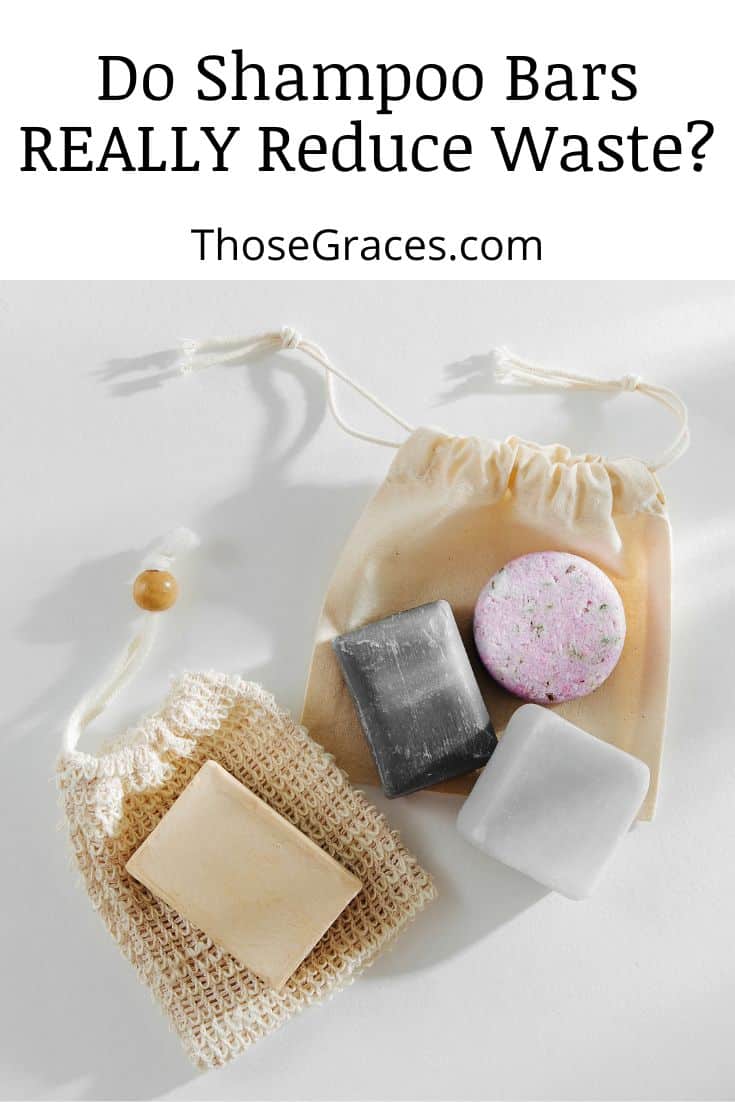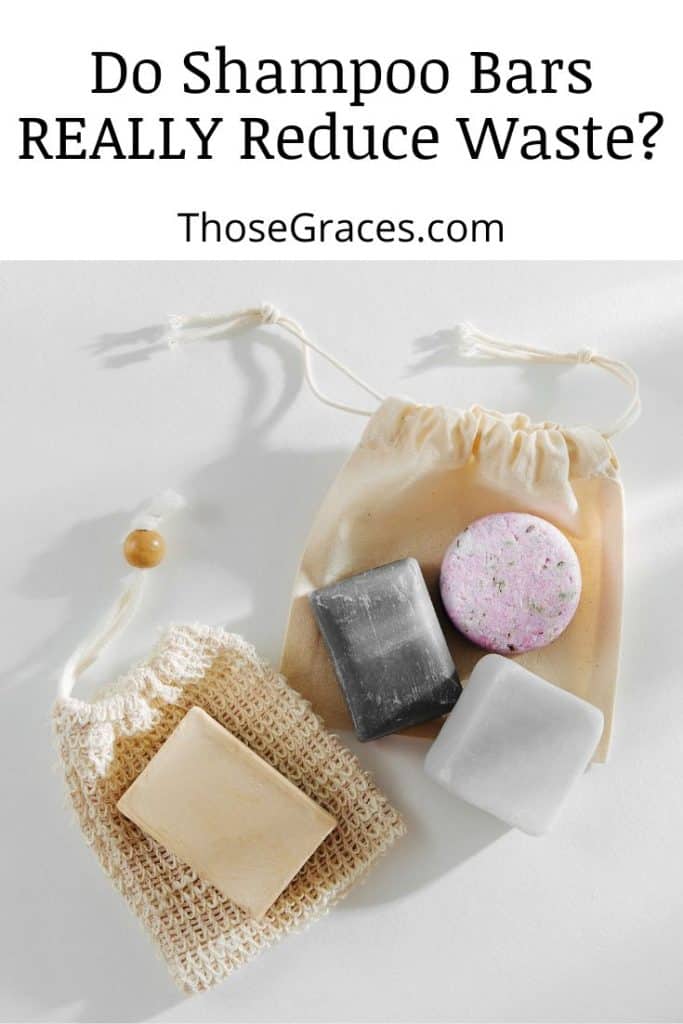 References
1. Evode N, Qamar SA, Bilal M, Barceló D, Iqbal HMN. Plastic waste and its management strategies for environmental sustainability. Case Studies in Chemical and Environmental Engineering [Internet]. 2021;4:100142. Available from: https://www.sciencedirect.com/science/article/pii/S2666016421000645#
2. Thompson RC, Moore CJ, vom Saal FS, Swan SH. Plastics, the environment and human health: current consensus and future trends. Philosophical Transactions of the Royal Society B: Biological Sciences [Internet]. 2009;364:2153–66. Available from: https://www.ncbi.nlm.nih.gov/pmc/articles/PMC2873021/
3. Fava M. Ocean plastic pollution an overview: data and statistics [Internet]. Ocean Literacy Portal. 2022. Available from: https://oceanliteracy.unesco.org/plastic-pollution-ocean/
4. Rud M. The 14 Shampoo Bars That Work Just As Well As Liquid Counterparts [Internet]. Reslan S, Harris A, editors. Byrdie. 2022. Available from: https://www.byrdie.com/best-shampoo-bars-4707191
5. Butler C. What Is a Shampoo Bar? Pros On Why You May Want to Ditch the Bottle [Internet]. Good Housekeeping. 2022 [cited 2022 Dec 7]. Available from: https://www.goodhousekeeping.com/beauty-products/g39966813/best-shampoo-bars/