Do you want to perform a middle part blowout to achieve a super sleek style like Kim Kardashian? Today, I'm showing you how to do it with these few simple tips. Read along and learn!
Tips Before Starting Your Middle Part Blowout
The middle part blowout is distinct from blow-drying other parts. So, why is the middle part unique?
Charlotte Mensah, an award-winning stylist, creative director, and founder of Hair Lounge says
"This simple look enables you to have a symmetrical style with equal amounts of hair on either side of your face. Whatever your hairstyle, middle parts frame the face and highlight facial features." [1]
Blow drying the middle part ensures your soft curls or beach waves are positioned for a more shiny and amazing hair look.
To perform a middle part blowout, you must have a blow dryer, a paddle brush for detangling, and other styling products. You also need a round brush for styling and clips to hold the hair that you are not blow-drying.
Natural oils and moisturizers are also essential to nourish the hair. Once you have the materials, prepare your hair before you actually start:
Wash your hair to make it easy to part.
Find a perfect center parting by drawing a line with your center finger.
Start from the center of your nose up to your hairline.
Once you get the spot, use your comb to create a straight line back to your head's crown.
Perform the Middle Part Blow-dry like a Pro
1. Smoothen your hair
Now that you have a perfect middle parting, you can detangle the curly hair from the center. Brush the hair from the right and then left.
2. Dry the hair until damp
Dry your hair before doing the blowout to prevent split ends and flyaways. I rough-dry the hair to reduce the drying time.
I use a specialized spray designed for this purpose to increase hair volume at the top of my middle part.
3. Straighten the hair
Use a comb in front of your straightener to avoid tangles. Work in small sections to achieve perfectly straightened hair or tight curls.
4. Section your hair and blow-dry the sections side by side
Section your hair down to the middle part that you will blowout. Secure the center part using a hair clip. This ensures that one side doesn't affect the other.
Use a paddle brush that is perfect for sleek and straight middle parts. A round brush is another great option to add soft waves to your hair.
Make sure you direct the hot airflow to the brush as you blow-dry. Brush your right hair to the right and do the same when brushing the left section.
Use a hairdryer nozzle [2] when blow-drying to speed up the drying time.
Remove the hair clip, and now the middle part of the blowout is done.
Middle Part Blowout for Specific Hair Types
Middle part blowout for straight hair
If you have straight hair, you should begin the blowout at the start of your natural hair routine. Take advantage of the damp hair to make the parting easy.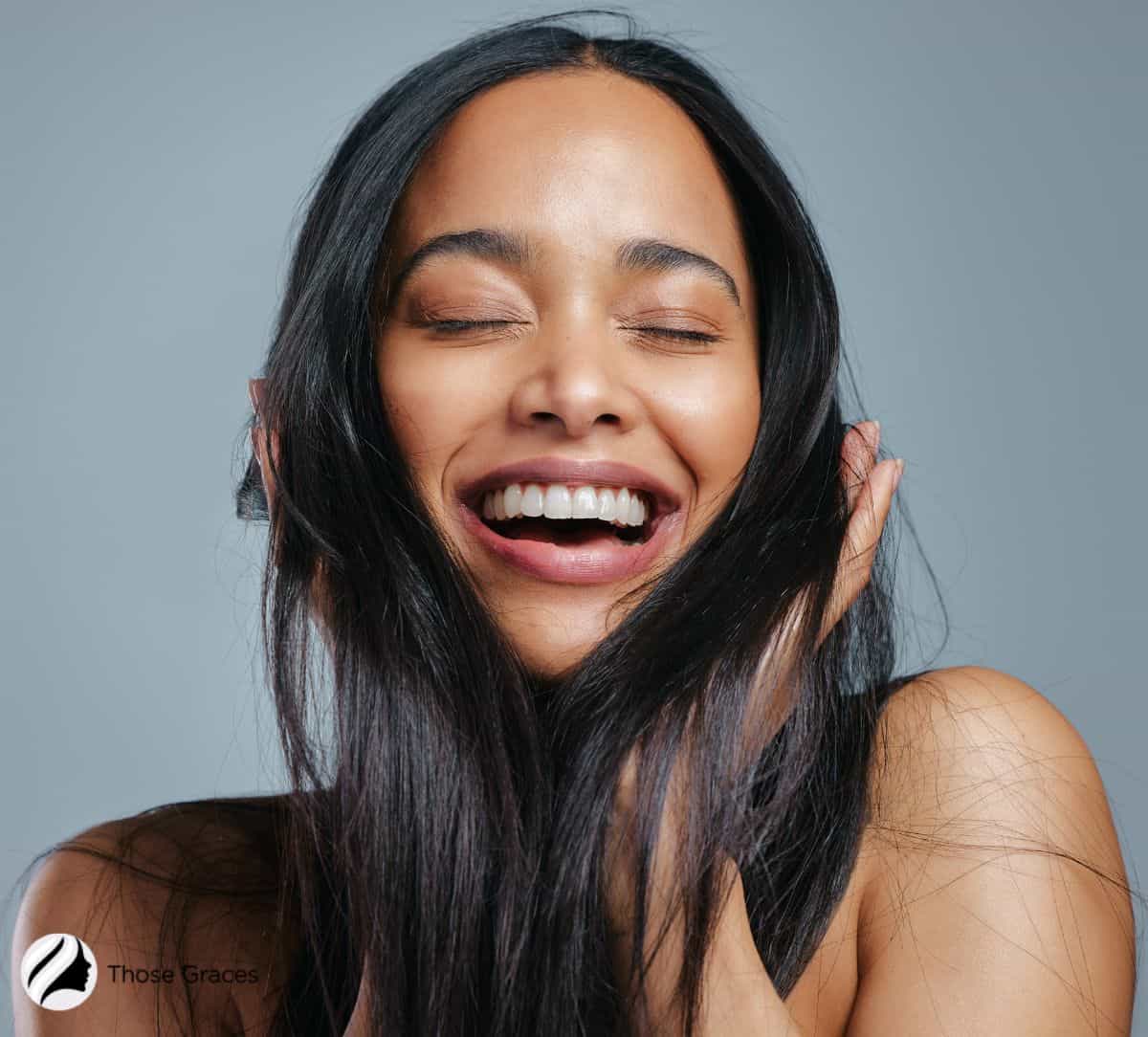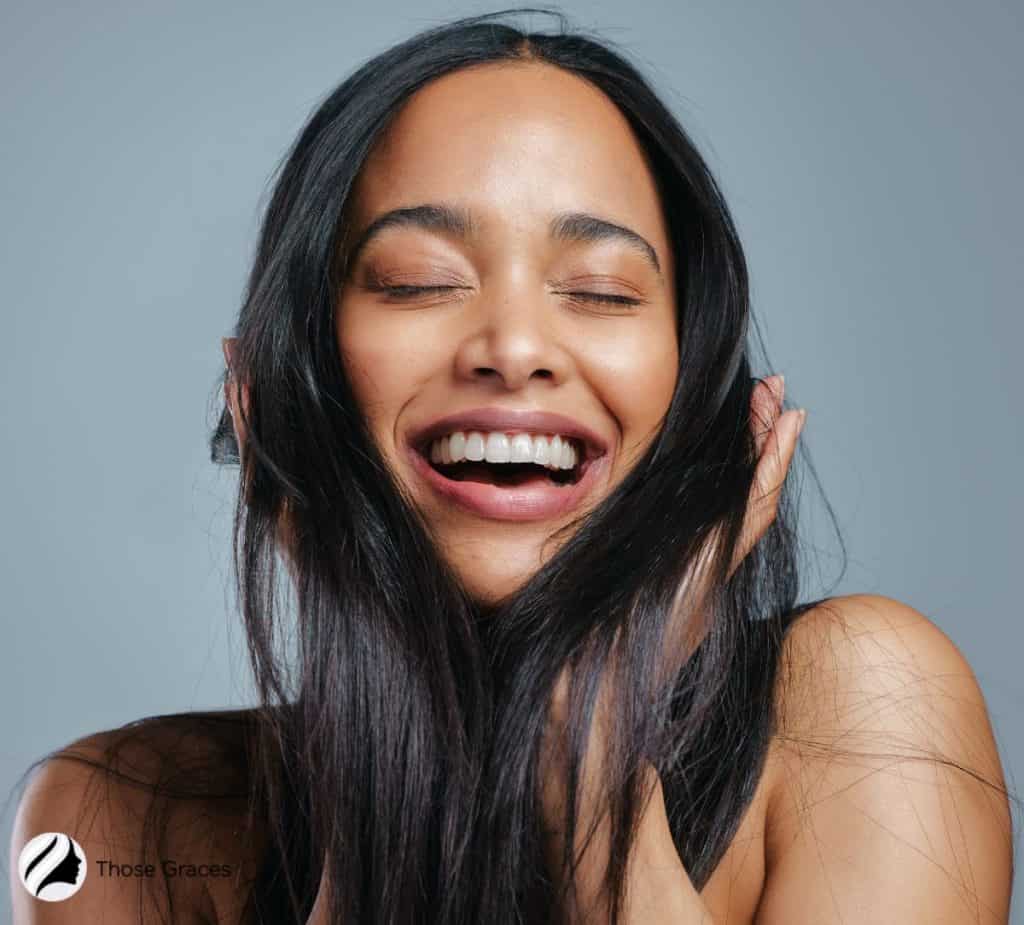 Place a tail comb at the center parting before you brush the rest of your soft waves to the direction they are falling. You can then blow-dry to make the parting intact.
To maintain this sleek style on the second day, I usually style the middle parting and dampen the area using a water spray. Then blow-dry in the direction that the hair is falling.
Middle part blowout for natural hair
1. Detangle your hair
Detangle your hair with your finger or brush before applying a relaxer with a hair straightener. This ensures the relaxer is applied more evenly and penetrates your hair.
2. Part the hair into sections
Section your hair with hair clips or hand bands to easily apply the relaxer. You can have about four to six sections.
3. Apply a protective gel to your scalp
Apply a protective gel to prevent the scalp from being irritated by chemical products and protect your natural hair.
4. Apply relaxer
Apply a relaxer and ensure it doesn't get into contact with your scalp. Use a relaxer to apply from roots to end and rub with your fingers. Wait for about ten minutes. You can then shampoo and condition your hair.
5. Blow-dry your natural hair
Blow-dry your relaxed hair and make sure you use a heat protector. Use a round or paddle brush for straighter results. Lock the relaxed style using hair sprays.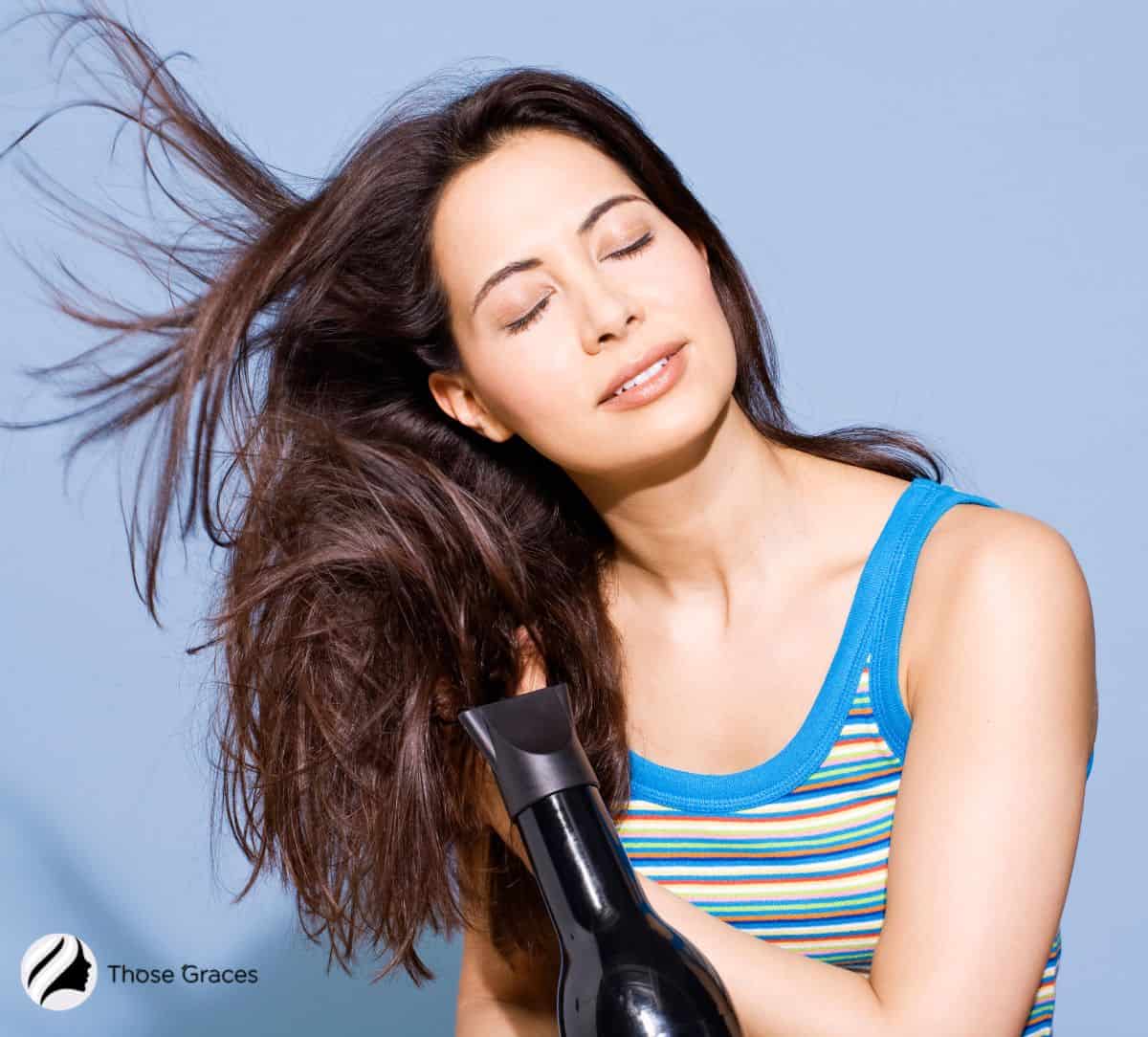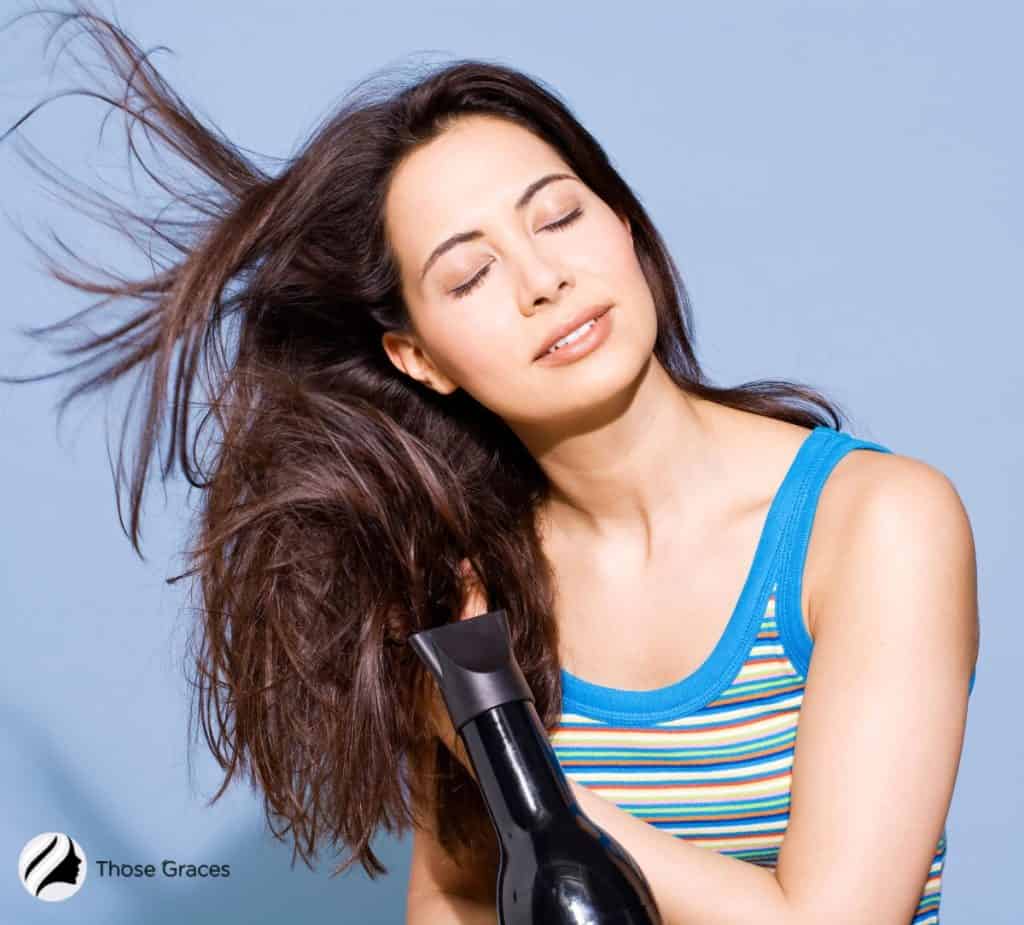 Middle part blowout for Afro hair
Wash the hair with hydrating products and conditioner to lock in enough moisture without stripping away the natural oils, to protect your natural texture.
Prepare the hair by detangling it using a paddle brush or a wide-tooth comb to prevent messy results.
Create the center parting by pressing a tail comb on your head, moving from the forehead to the nape.
Apply pomades or oils to add moisture and nourish the hair ends. This also makes it shiny, smooth and enhances its natural texture after the blowout. Then blow-dry the hair using sections of hair with a paddle brush to preserve the natural curls.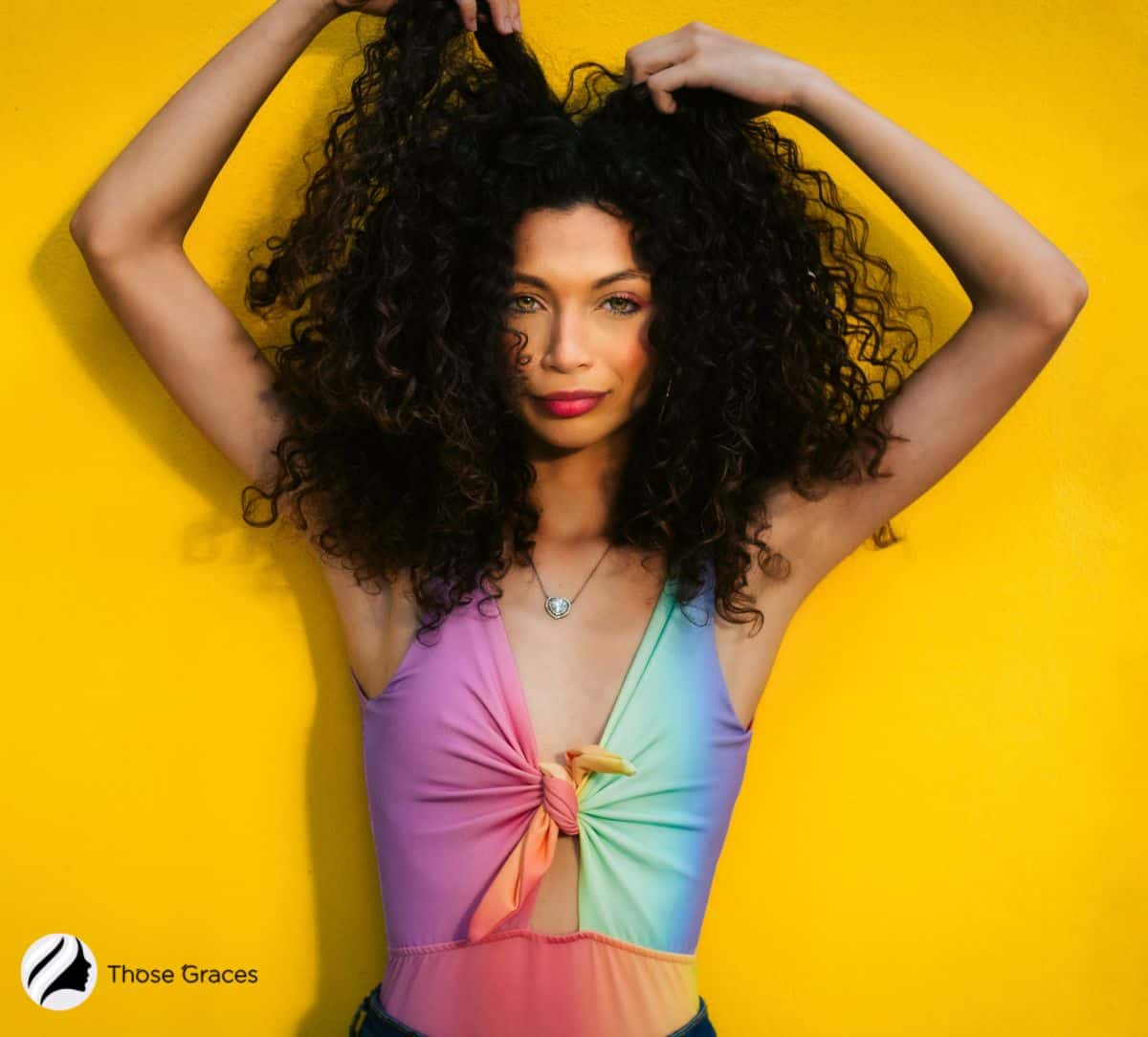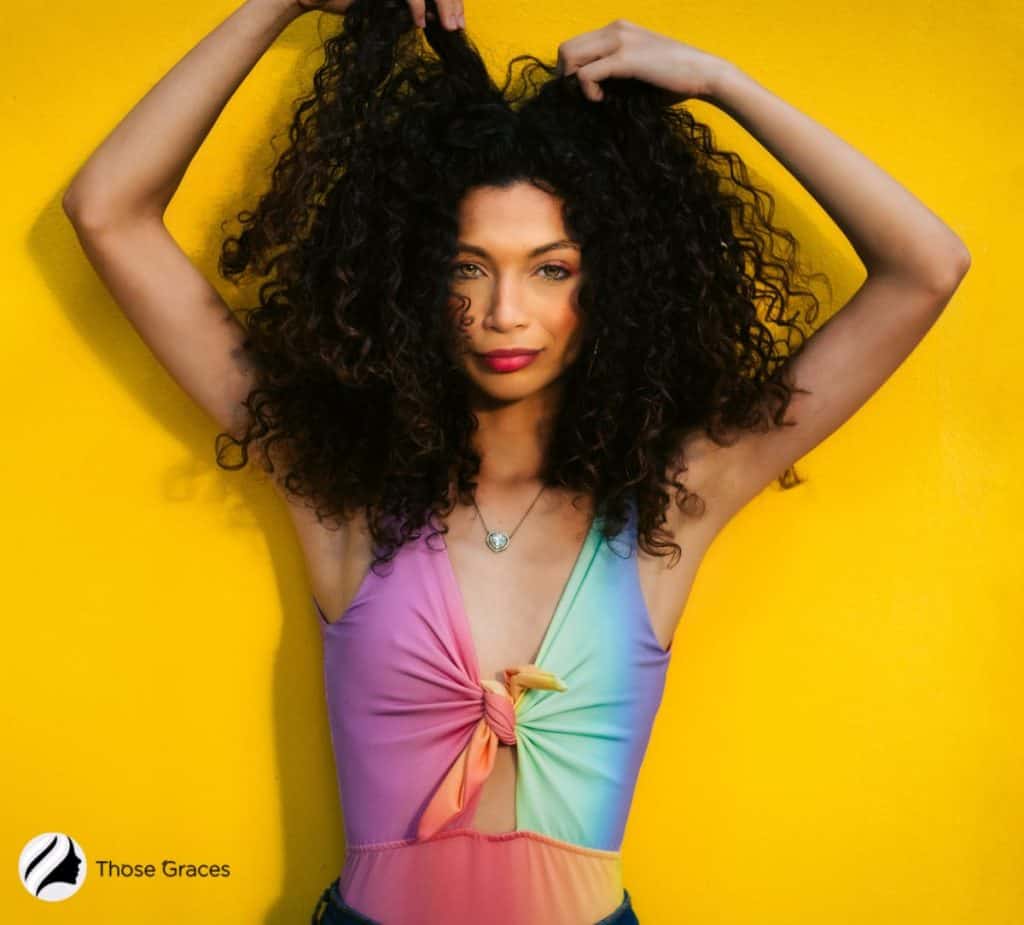 FAQs
Why Is Sectioning Your Hair Important?
Sectioning the hair helps you have full control of your brush and the hair dryer's airflow. It also helps to have a more polished look and save your blow-dry time.
Should You Blow Dry Your Hair After Showering?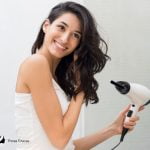 No, because blow-drying wet hair causes damage and applies unnecessary stress to your hair. You should always do it with damp hair.
Can I Blow Dry My Hair Every Day?
It is not recommended to use a blow dryer on your hair every day. This can cause severe damage to your hair and dry it out.
For more blowout tips watch this video.
Conclusion
With these tips, you can now create many hair blowout styles for different hair types, stress-free!
But remember, the most important thing is to ensure you are fully prepared.
Make sure your hair is clean and have all the essential tools like a hair dryer and other styling products for the middle part blowout, because this makes a huge difference in the process and guarantees quality results.
Have you tried a middle part blowout? Please share your tips below!
References
1. Thompson H. How To Master A Centre Parting (Whether You Care About TikTok's Opinion Or Not) [Internet]. ELLE. 2021. Available from: https://www.elle.com/uk/beauty/hair/a35988246/centre-parting-hair-trend/
2. Exactly How to Give Yourself a Bombshell Blowout (Even If You Don't Have Skills) [Internet]. Cosmopolitan. 2015 [cited 2022 Jan 27]. Available from: https://www.cosmopolitan.com/style-beauty/how-to/a49177/how-to-get-a-bombshell-blowout/