Troubled, sensitive skin? Chameleon plant extracts may just be what you need.
Koreans are known for their beautiful skin.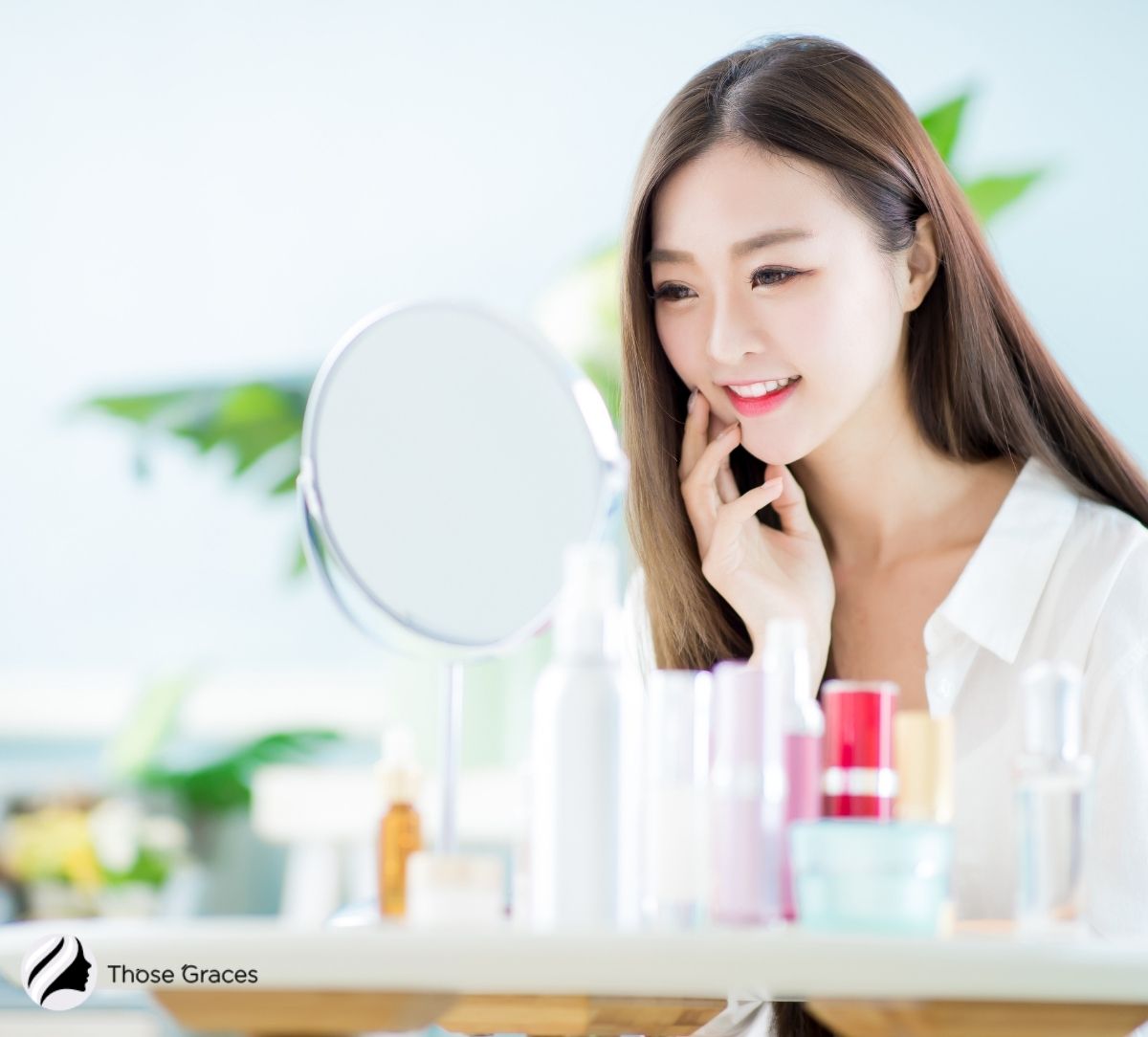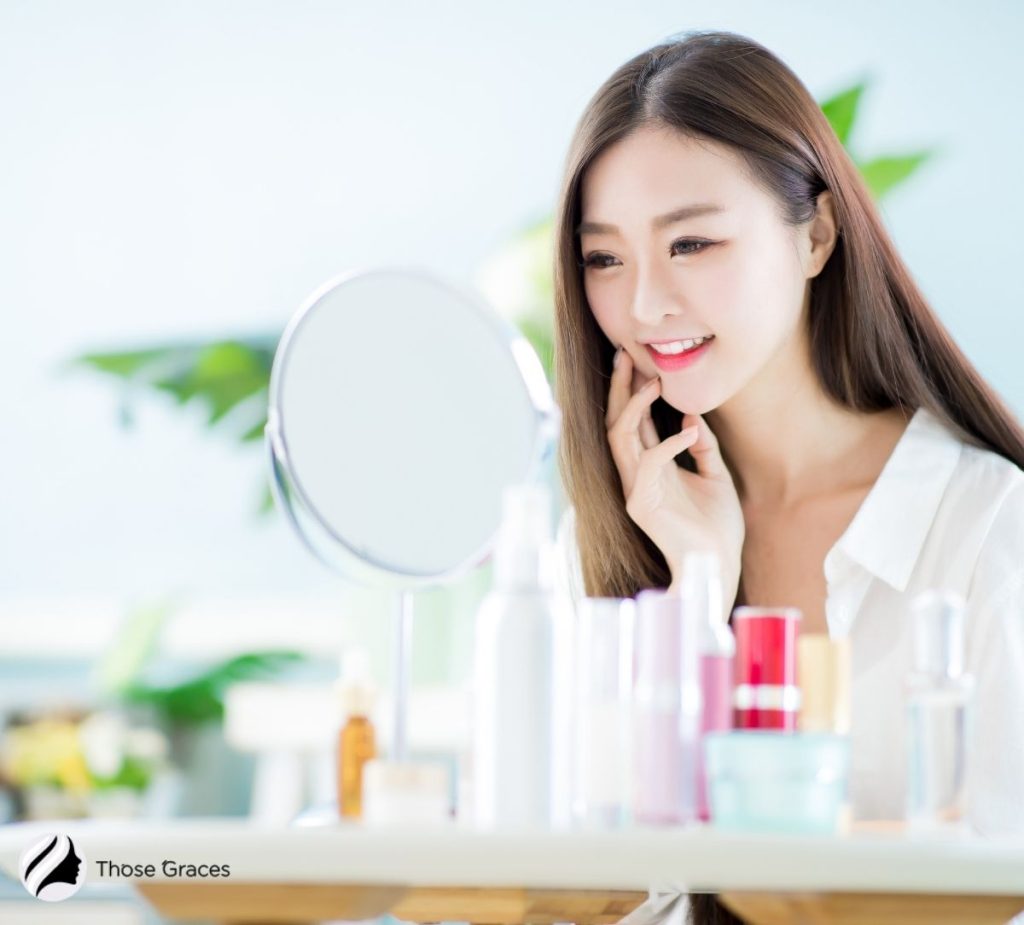 Whether it's the men or the women, clear, supple skin makes them indeed stand out.
Besides their genes, their skincare products are works of magic and are now slowly becoming the gold standard in terms of skincare products.
From bee propolis to snail mucin to the now very popular sheet masks, it's no wonder why their products are now finding their way into the shelves of people across the globe.
For people with sensitive skin, skincare products can be difficult to find. Chemicals can easily trigger inflammation and worsen an already bad situation.
Thank goodness Koreans have again found an answer to help people with sensitive skin!
The Chameleon Plant (Houttuynia cordata)
Houttuynia cordata, more commonly known as the Chameleon plant, is a plant that is native to Southeast Asia.
It is highly popular in the region due to its many medicinal uses.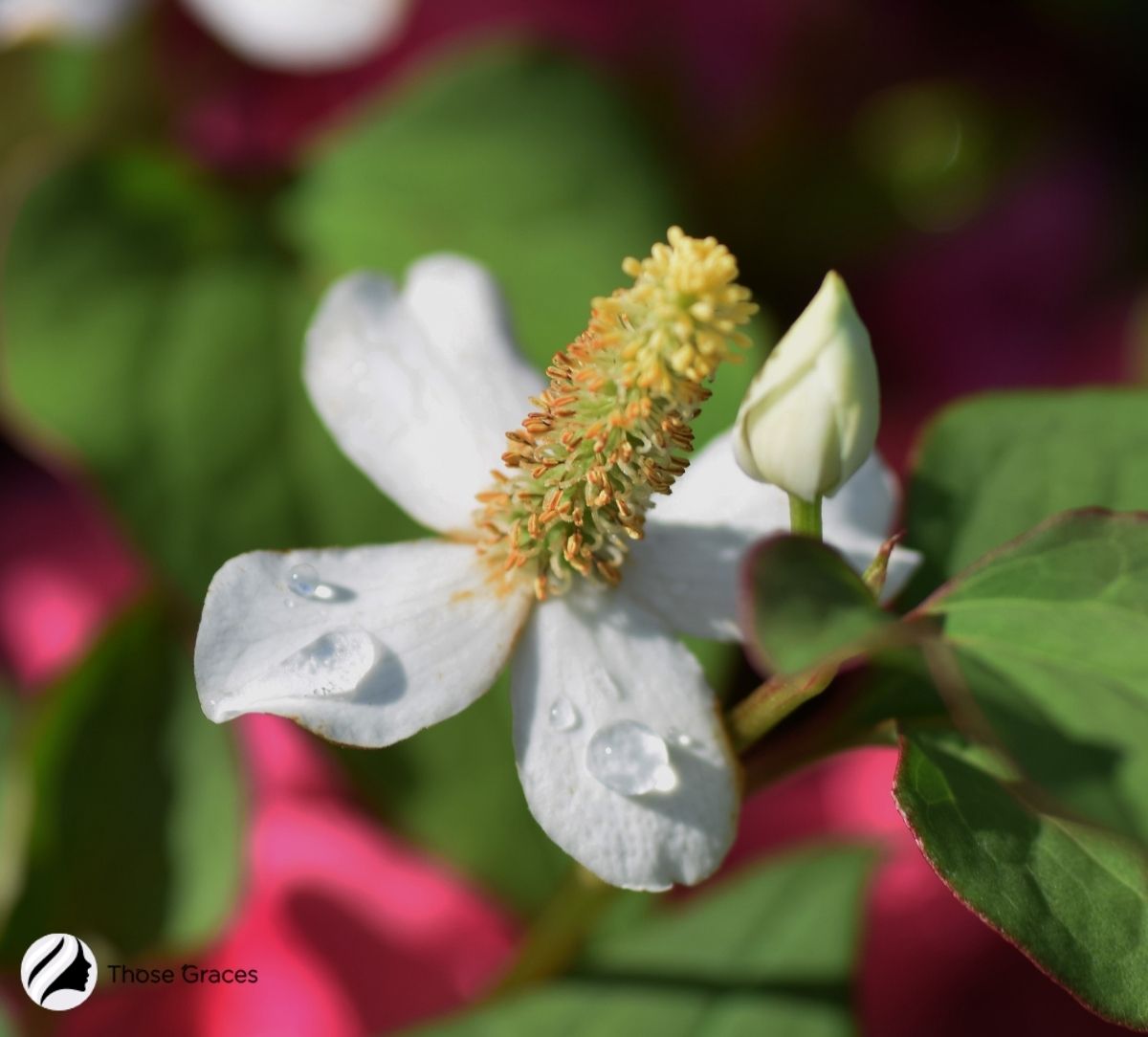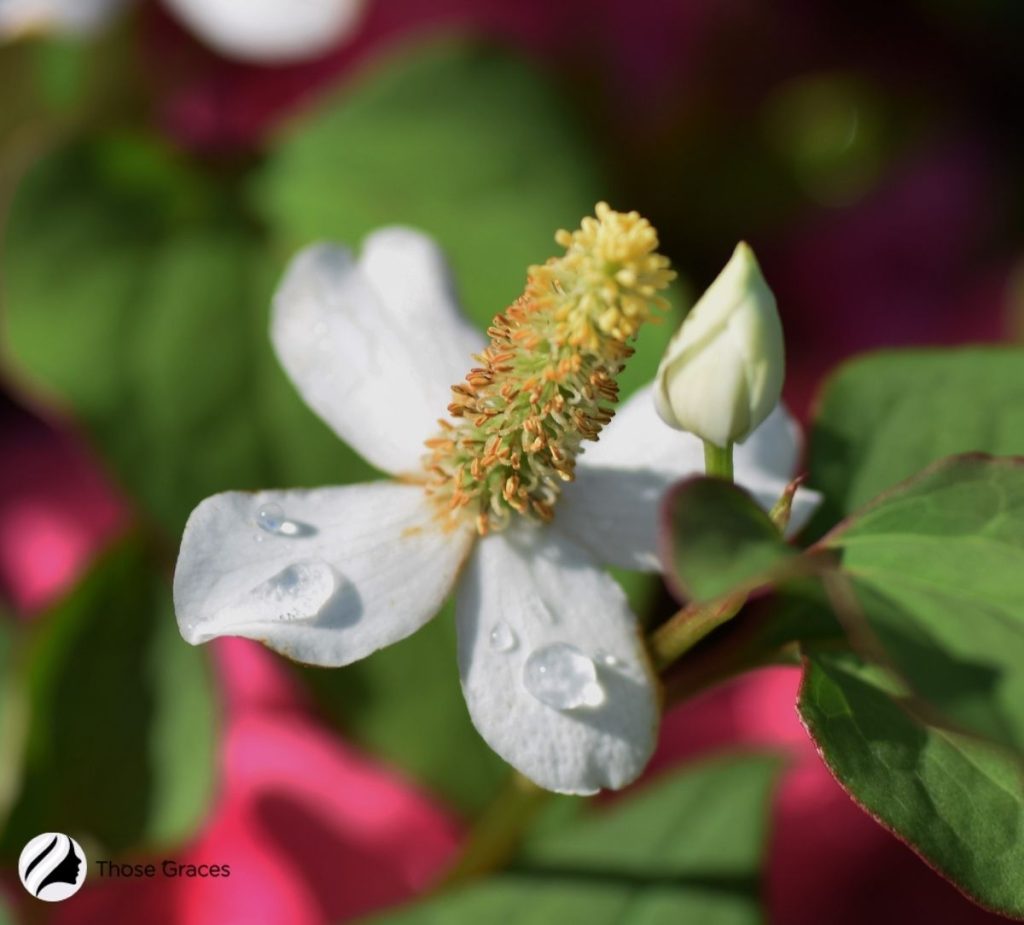 It is believed to be able to ward off inflammation associated with oxidative stress due to flavonoids (1) which it contains.
In many countries in Asia, it is used to treat conditions (2) like pneumonia, sprains, stomach ulcers, and respiratory disease.
Its extract is also said to have antibacterial properties (3) which can help in fighting skin infections.
Koreans may now have hit gold again by discovering the many benefits of using chameleon plant extract.
They now have skincare products meant for people with sensitive skin that can address conditions such as atopic eczema and severe acne.
A study (4) published in the Chonnam Medical Journal in 2010 has shown that Chameleon plant extracts do indeed address inflammation caused by the bacteria s. aureus that is usually implicated in atopic dermatitis.(5)
The Chameleon plant also contains polysaccharides (6). This enables it to act as a humectant, allowing the skin to draw in moisture while trapping it, keeping your skin soft and well-moisturized.
Dr. Dendy Engelman, a board-certified dermatologist, explains in an interview (7)with the Zoe Report that this property of Chameleon plant extracts can help in relieving skin dryness and irritation.
A must-have ingredient in skincare products now
Because of the many awesome properties of Chameleon plant extract, it is now being incorporated in different skincare products such as masks, moisturizers, toners, and serums.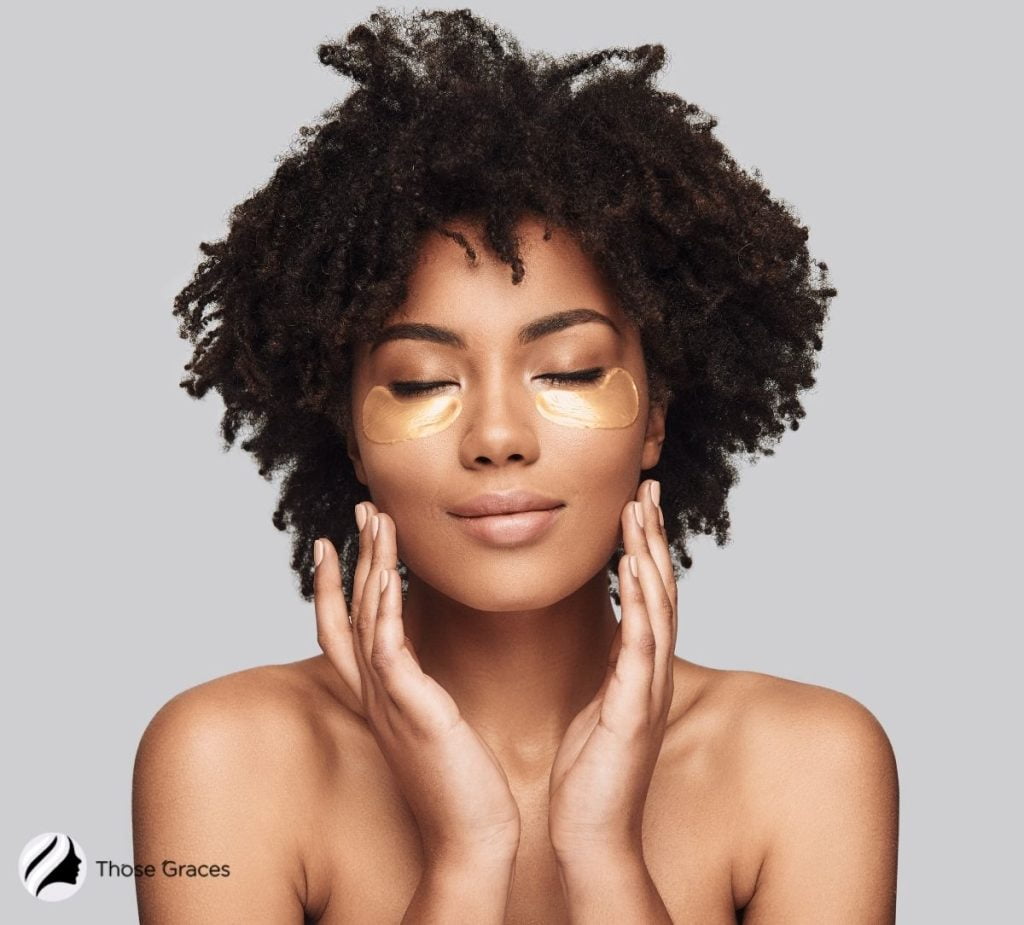 When added to these products, it produces a calming effect on the skin, ridding your skin of signs of irritation and redness.
Dr. Engelman, in her interview, further recommends using Chameleon plant extract after skincare treatments like peeling or the use of retinol. This counteracts inflammation resulting from the use of these chemicals
Another dermatologist, Dr. Yoon-Soo Cindy Bae, explains to the Zoe Report (7) that Chameleon plant extract, when added to other ingredients such as aloe vera, Korean dandelion, and loquat, further enhances the anti-inflammatory properties of the chameleon extract.
"These studies have proven that heartleaf works well with these specific ingredients demonstrating an inhibitory effect on chronic skin conditions," she states.
Best to test
While the use of chameleon plant extract comes highly recommended by many skin care specialists, they also do stress that before using these products, it is recommended that you do a patch test to see how your skin reacts to chameleon plant extract.
Individuals do react differently to different skincare products and just like any other product, you will have to make sure that chameleon plant extract works for you,
Resources
1. Houttuynia Cordata skin benefits [Internet]. Skin Library. Available from: https://skinlibrary.co.uk/blogs/librarian-edits/houttuynia-cordata
2. Shingnaisui K, Dey T, Manna P, Kalita J. Therapeutic potentials of Houttuynia cordata Thunb. against inflammation and oxidative stress: A review. Journal of Ethnopharmacology [Internet]. 2018 [cited 2022 Jan 20];220:35–43. Available from: https://www.ncbi.nlm.nih.gov/pmc/articles/PMC7127360/
3. Sekita Y, Murakami K, Yumoto H, Mizuguchi H, Amoh T, Ogino S, et al. Anti-bacterial and anti-inflammatory effects of ethanol extract fromHouttuynia cordatapoultice. Bioscience, Biotechnology, and Biochemistry. 2016;80:1205–13.
4. Choi JY, Lee1 JA, Lee JB, Yun SJ, Lee SC. Anti-Inflammatory Activity of Houttuynia CORDATA against Lipoteichoic Acid-Induced Inflammation in Human Dermal Fibroblasts [Internet]. Available from: https://www.cmj.ac.kr/Synapse/Data/PDFData/0057CMJ/cmj-46-140.pdf
5. Choi JY, Lee JA, Lee JB, Yun SJ, Lee SC. Anti-Inflammatory Activity ofHouttuynia cordataagainst Lipoteichoic Acid-Induced Inflammation in Human Dermal Fibroblasts. Chonnam Medical Journal [Internet]. 2010;46:140. Available from: https://www.cmj.ac.kr/Synapse/Data/PDFData/0057CMJ/cmj-46-140.pdf
6. Beneficial effects of Houttuynia cordata polysaccharides on "two-hit" acute lung injury and endotoxic fever in rats associated with anti-complementary activities. Acta Pharmaceutica Sinica B [Internet]. 2018 [cited 2020 Oct 21];8:218–27. Available from: https://www.sciencedirect.com/science/article/pii/S2211383517306421
7. Behold — The K-Beauty Secret To Soothing Sensitive Skin & Irritation [Internet]. The Zoe Report. [cited 2022 Jan 20]. Available from: https://www.thezoereport.com/beauty/heartleaf-for-skin